Bitfinex Steps up Hunt For Its Hackers, Promises USD 400m In Rewards
Major crypto exchange Bitfinex has offered a multi-million dollar reward to anyone who can lead it to the hackers responsible for the the theft of nearly bitcoin (BTC) 120,000 in August 2016 - even to the hackers themselves.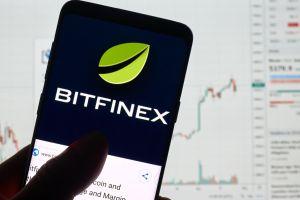 Today's value of the bitcoin stolen from Bitfinex four years ago is around USD 1.34bn.
"The aggregate rewards available under this programme could be worth up to approximately USD 400 million at the current BTC price if all bitcoins are fully recovered," the company said, adding that the hackers themselves will also be rewarded for returning the stolen property.
"We will reward anyone with information that can put us in direct contact with those responsible for the 2016 security breach at Bitfinex. [...] The hackers will receive a share of the returned property," Paolo Ardoino, Chief Technology Officer at Bitfinex said.
The company added that "the bitcoins stolen minus recoveries in 2019 are worth [USD] 1.344 billion today, with 30 per cent of that amount equal to [USD] 403,288,427."
The reward will be given once the identity of the hackers is confirmed. These informants will get 5% of the total property recovered or "equivalent funds or assets at current market values." The hackers themselves can get their reward if they return the stolen bitcoin, and their share will be 25%.
"Any payments made to those connecting Bitfinex will work to ensure this can be done securely, thereby protecting the identities of all parties, and Bitfinex reserves the right to impose conditions on any transfers in order to verify claims and ensure a secure process," they added.
On August 2, 2016, hackers made 2,072 unauthorized transactions, representing BTC 119,755 in aggregate. As part of Bitfinex's recovery plan, they provided BFX tokens to all affected users, with each token representing USD 1 of losses. The investigation into the breach by law enforcement is ongoing.
__
Learn more: Binance Starts Hunting its Blackmailer, Offers Reward of 25 BTC
---