Cardano and Coinbase Enter Custody Partnership
Cardano has entered a custody agreement with major crypto exchange Coinbase, stating that near the end of the year, holders will be able to store their ADA in Coinbase's cold storage, as well as stake their funds.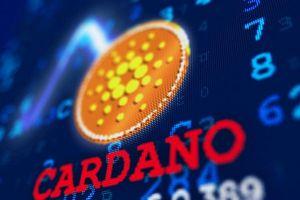 Charles Hoskinson, CEO of Cardano's developer IOHK, has announced the news today, during the second day of the Cardano Virtual Summit: Shelley Addition.
According to the agreement, ADA holders will gain the option to store their assets in Coinbase Custody's cold storage, but without losing the ability to delegate their stake, the emailed press release said. The feature will be available sometimes in the fourth quarter of 2020.
The press release also said that Coinbase Custody the first to offer staking while also keeping assets stored in cold wallets.
The custody agreement enables IOHK "to offer the same secure storage solutions that can be found in traditional finance to ADA holders, without sacrificing what makes Proof of Stake blockchains special - being able to participate in the network," Hoskinson said.
He added that IOHK hopes that "Coinbase can be the custodian of preference for many institutional holders of ADA and other people who have large amounts" of it.
The companies found that these types of partnerships are "essential" on the path towards widespread adoption of crypto, given that they provide a solution for secure fund management, but one that also adheres to regulatory requirements. "The ability to successfully operate within a regulatory framework is essential for the long-term survival of cryptocurrencies," said Sam McIngvale, Head of Product at Coinbase Custody.
"This will hopefully alleviate concerns from regulators about the security of cryptocurrency which have previously hampered it from being accepted into mainstream finance," said the announcement.
At pixel time (14:40 UTC), the 8th coin by market capitalization, ADA, is trading at USD 0.098. It appreciated almost 3% in a day and 23% in a week.
____
Watch the full announcement here:
---