Green Bulls, Rapping Bitcoin Launderers, Divided Regulators and 20 Crypto Jokes
Disclosure: Crypto is a high-risk asset class. This article is provided for informational purposes and does not constitute investment advice. By using this website, you agree to our terms and conditions. We may utilise affiliate links within our content, and receive commission.
This week in crypto, Kraken said that February could be a green month, BTC climbed above USD 45k with analysts seeing a bull long-term too, while JPMorgan said its fair price is USD 38,000, then a survey predicted the doubling of ETH price this year, XRP rallied as new court orders offered hope that the Ripple-SEC case may end soon, AXS and SLP moved up as Axie Infinity drastically reduced the daily issuance of SLP, LEASH jumped as Shiba Inu entered metaverse, and we looked at what's behind the KPMG bitcoin and ethereum hype, as well as if it's early or too late to invest in bitcoin, per Wells Fargo. Meanwhile, Tesla reported USD 101m of impairment loss from BTC investments in 2021. As Ukrainian hacker groups and traditional resistance movements are increasingly using crypto, two individuals were arrested for an alleged conspiracy to launder BTC stolen in the 2016 Bitfinex hack, and the UN said that North Korea is still hacking crypto exchanges to fund its weapons program, but the country denied it and called the US the world's 'king of hacking and theft'. Meanwhile, crypto exchanges are now the largest consumers of Bitcoin block space.
Aave and Twitter's Bluesky moved towards a new, decentralized social media standard, Gartner predicted that people 'will spend 1 hour a day in metaverse in four years' time, Coin Metrics found that the NFT prices are 'relatively independent' of the broader crypto market, a Florida home is set to be auctioned off as an NFT, and five crypto platforms and one DAO are set to air ads during the Super Bowl Sunday in the US.
As the FTX boss testified that more regulatory clarity would attract crypto investors to the US, a US House hearing on stablecoins and crypto revealed a sharp divide on the approach to regulation. The Russian government is set to launch a bill that calls bitcoin and crypto a currency analog, Hong Kong regulators and the government are thinking about introducing new rules to police the crypto sector, and El Salvador is thinking about BTC bond issuance in March and BTC loans for SMEs, while a state-owned bank there is handed out a 1.5m loan to a crypto firm accepting 200 bitcoin ATMs as collateral. Also, it appears that not all Olympic Games attendees have been blown away by the digital yuan's usability. The Russian government estimated that imposing a tax on crypto-related transactions may generate USD 13.3bn in revenue, Kazakhstan unveiled measures aimed at taxing the Bitcoin mining sector, and some crypto transactions could be hit with a 20% tax in Venezuela as a new law passes. Meanwhile, US Senator Debbie Stabenow raged over Bitcoin's less than 0.08% carbon footprint, while a Polish miner commercialized technology using solar panels for mining Bitcoin while heating the house.
Let's laugh at some jokes now, selected just for you.
__________
GM, CT! How are you feeling this week?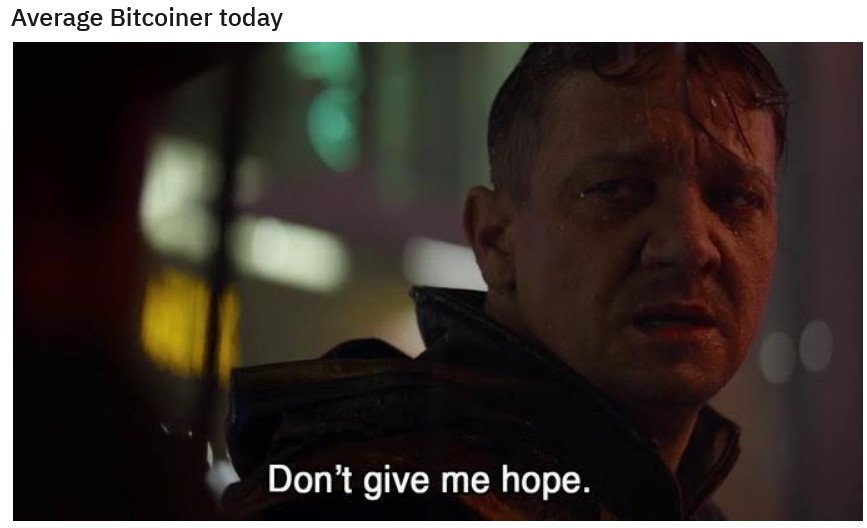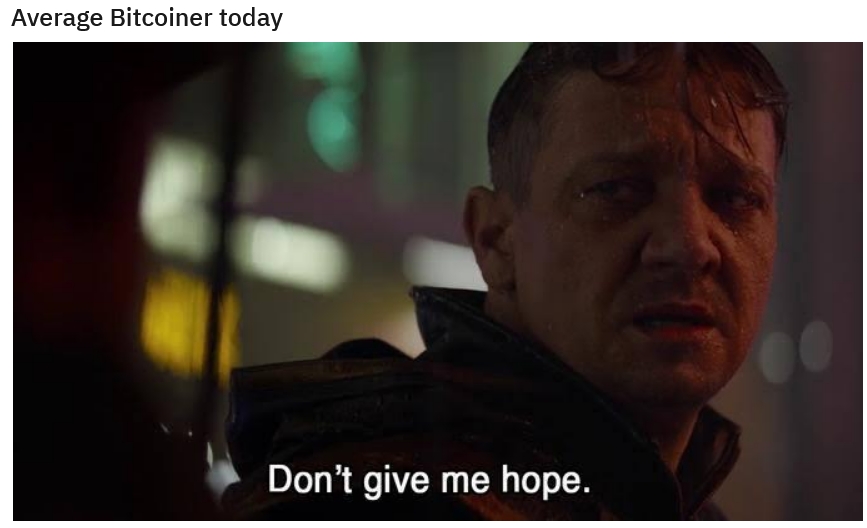 __
Let's check out some thoughts on BTC.
Bitcoin needs to hold to avoid going down, and if that happens, it then goes up, unless it goes sideways. pic.twitter.com/1eTu8kCklG

— Alex Krüger (@krugermacro) February 4, 2022
__
Meanwhile, in the markets:
https://www.twitter.com/gegelsmr2/status/1490848533981073408
__
Ready position.
February 10, 2022
__
That's steep….
__
'Have you heard about our savior Satoshi?'
__
At the speed of lightning!
What a ridiculous question. Of course you can.

— Spiral (@spiralbtc) February 8, 2022
__
Look, if Morgan Freeman says it, it's practically science.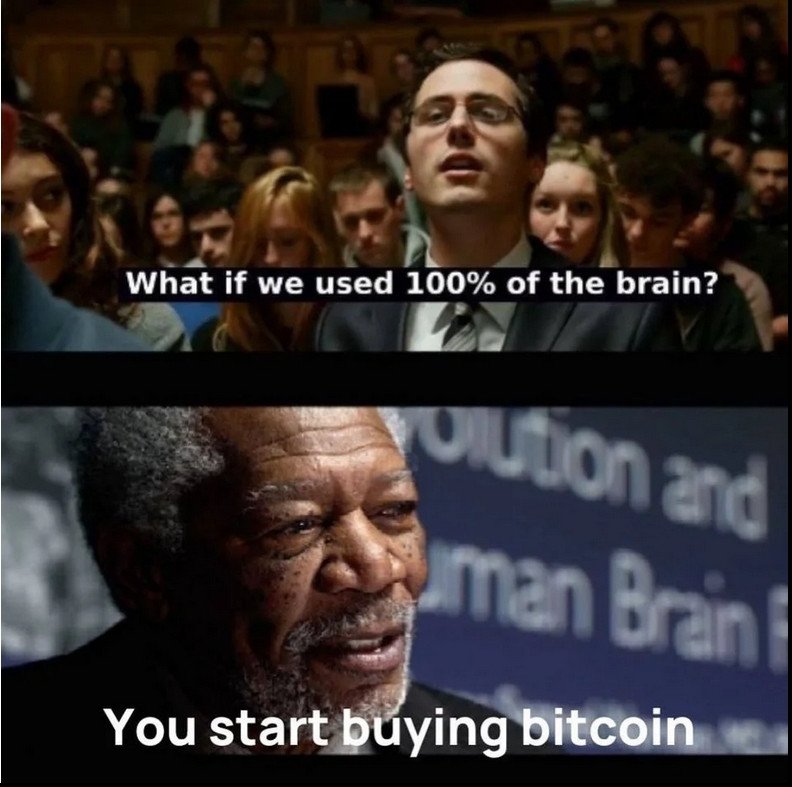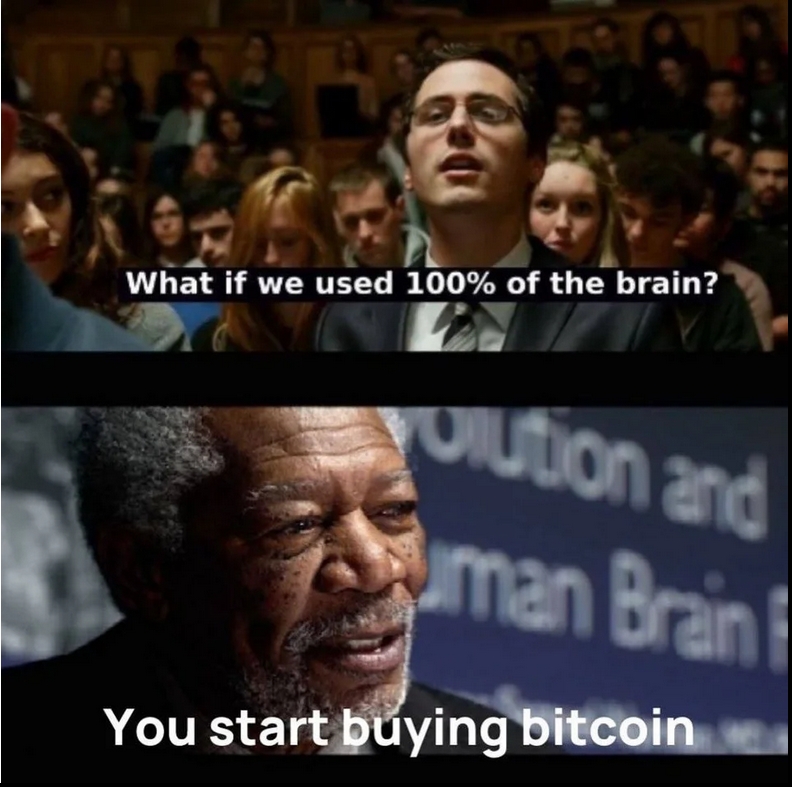 __
A very mundane event, if you will.
metaverse is here to stay pic.twitter.com/j2daCgaOb8

— Adrian Zduńczyk, CMT (@crypto_birb) February 4, 2022
__
Try making crypto videos.
Every fucking scammer with an open mouth thumbnail.
"Exactly as predicted" pic.twitter.com/ml2eTpFkJd

— RussianHODL (@RuHODL) February 9, 2022
__
We can always try.
If we back a bunch of scientific studies that crypto increases birth rate, maybe china will unban it https://t.co/lwIsdgEFE5

— 朱溯 🐂 (@zhusu) February 4, 2022
__
Non-fungible indeed.
February 4, 2022
__
Just a glimpse really.
https://www.twitter.com/NorthmanTrader/status/1489569128075743241
__
In the words of a wise commenter: "When Prius?"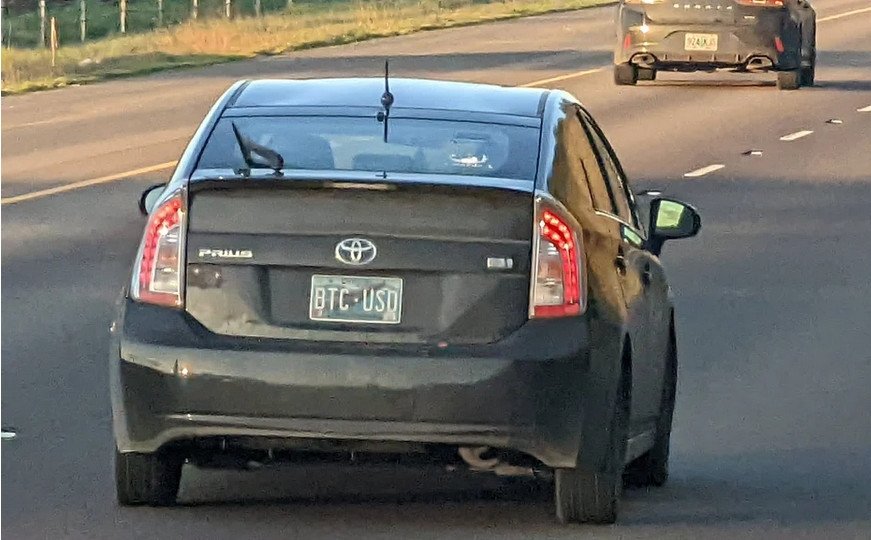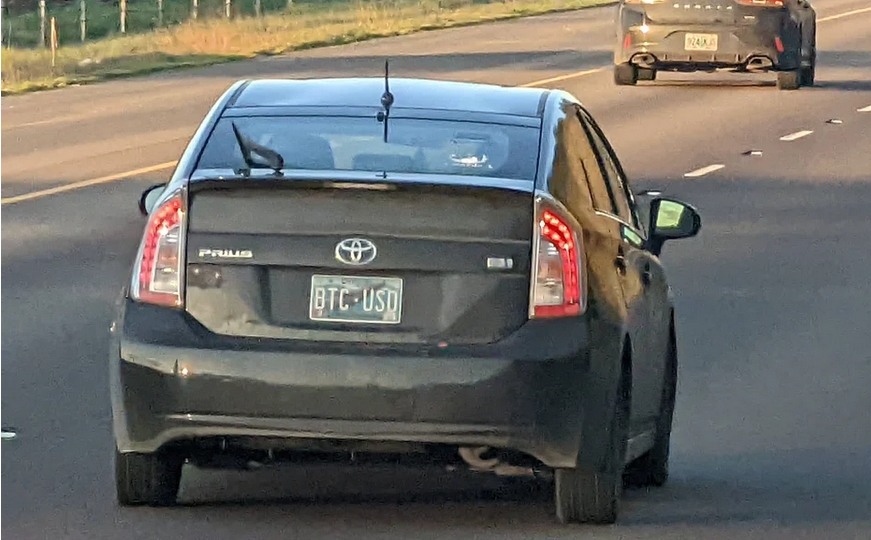 __
Heeere's bitcoin!
#Bitcoin https://t.co/5fhamZFFrI

— naiive (@naiivememe) February 7, 2022
__
The truest words ever spoken.
February 4, 2022
__
In addition to your rapping and Web 3 developing careers of course.
you can learn anything on the internet pic.twitter.com/9tqYaOOc5w

— Trung Phan (@TrungTPhan) February 9, 2022
__
Damn! That's a lot.
Leaked Pic of the DOJ posing with the $3.6B Bitcoin bust pic.twitter.com/FeJMAfX41Q

— Matt Esparza (@matthewesp) February 8, 2022
__
What an exquisitely random question. Accompanied by an accurate reply.
All of them…

— kain.eth (@kaiynne) February 10, 2022
__
And here's the actual footage of catching the suspected BTC-laundering duo.
feds catching the bitfinex hacker pic.twitter.com/9XZX79GHbp

— Cryptofungus (@Cryptofung) February 9, 2022
---