Crypto Exchanges are Top Consumers of Bitcoin Block Space, Binance No 1
Disclosure: Crypto is a high-risk asset class. This article is provided for informational purposes and does not constitute investment advice. By using this website, you agree to our terms and conditions. We may utilise affiliate links within our content, and receive commission.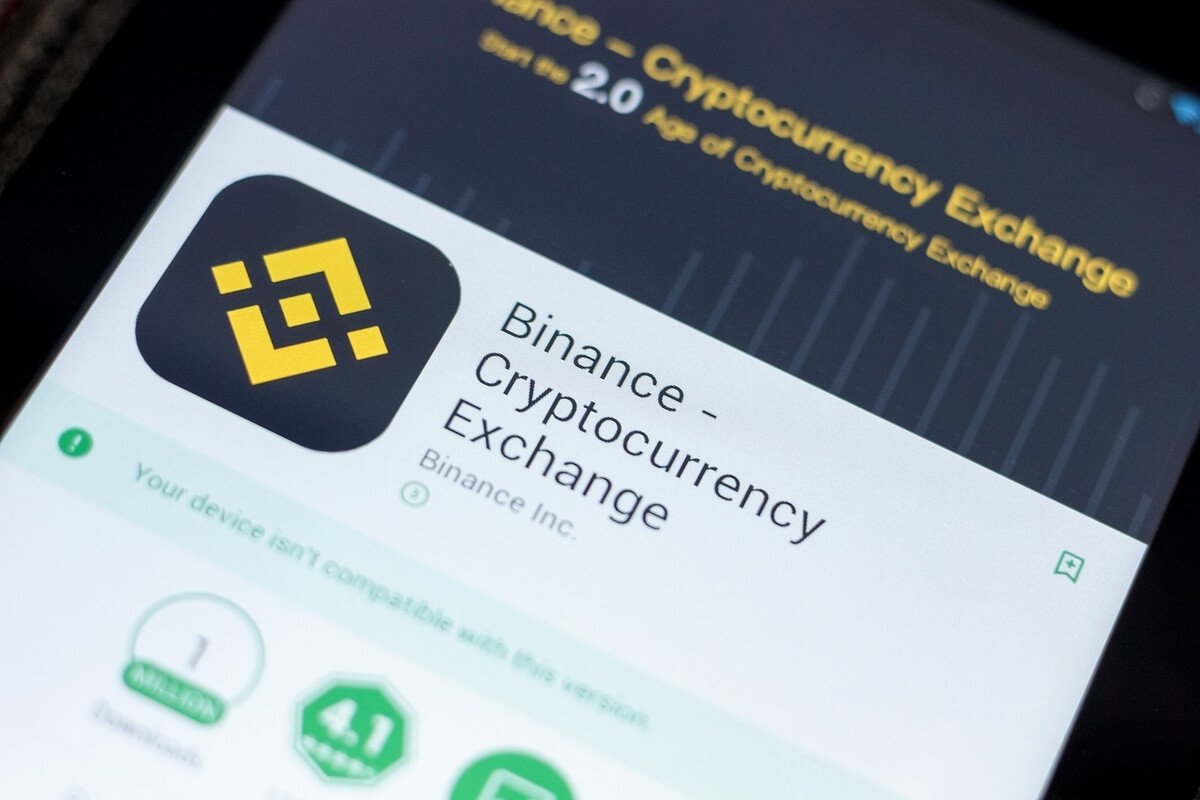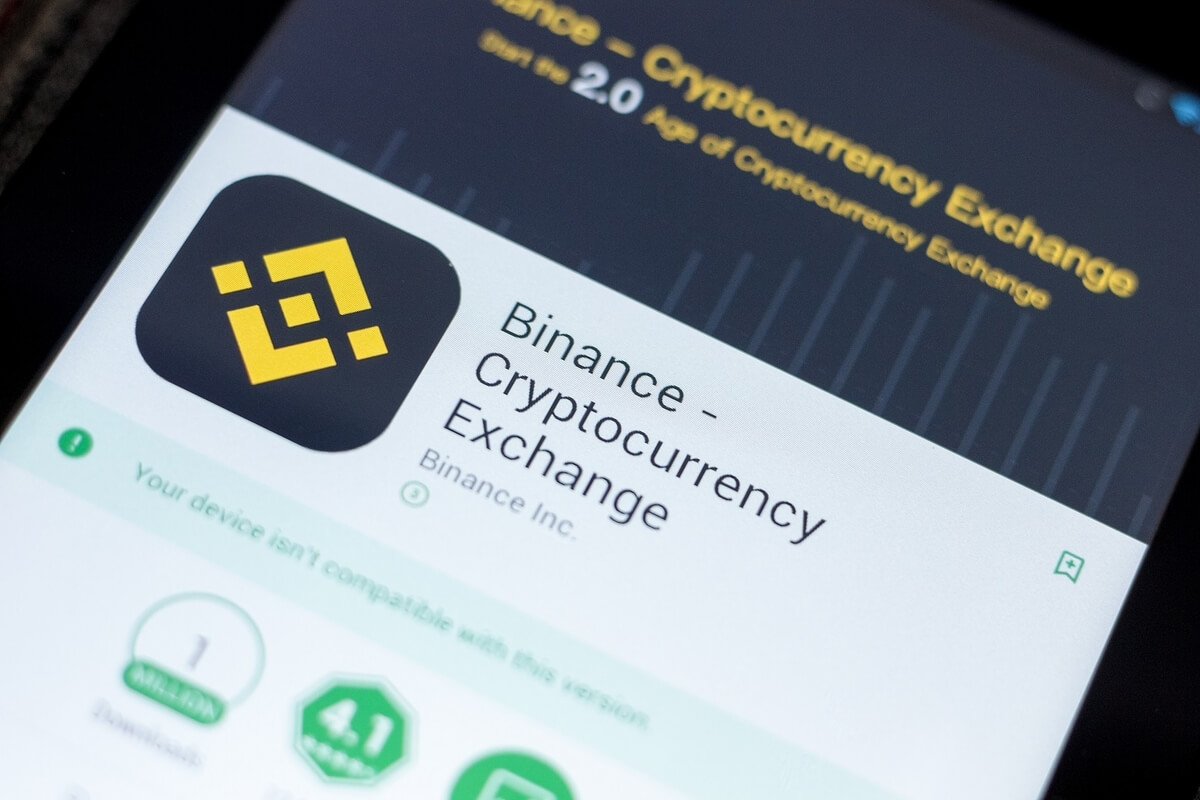 Crypto exchanges are now the largest consumers of Bitcoin (BTC) block space – with transactions related to them taking some 40% of that space, found the on-chain analytics firm Glassnode.
The share of block space used by crypto exchanges shows "a general upward trend," which further corroborates the narrative of "Bitcoin's pivot toward financial asset," the analysts said.
Importantly, only a small number of exchanges consume the majority of block space.
"Transactions involving the sending or receiving of funds to and from exchanges, as well as exchanges' internal transactions, occupy roughly 40% of Bitcoin block space," per Glassnode.
The analysts further found that the largest block space consumers "by far" are major crypto exchanges Binance and Coinbase. Transactions to and from Binance occupy some 15% of all block space, while transactions involving Coinbase are responsible for some 10%.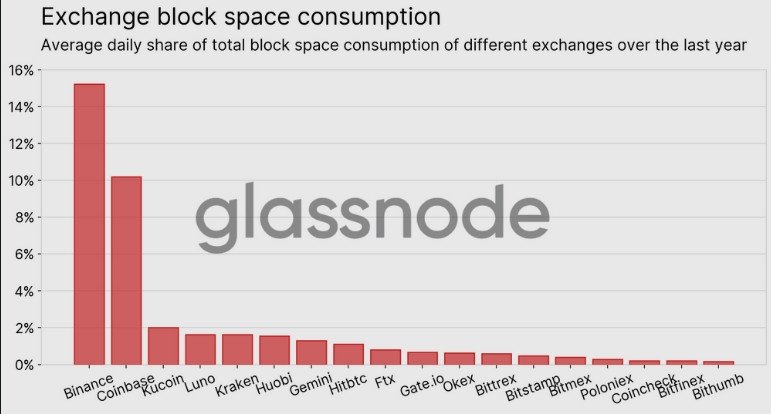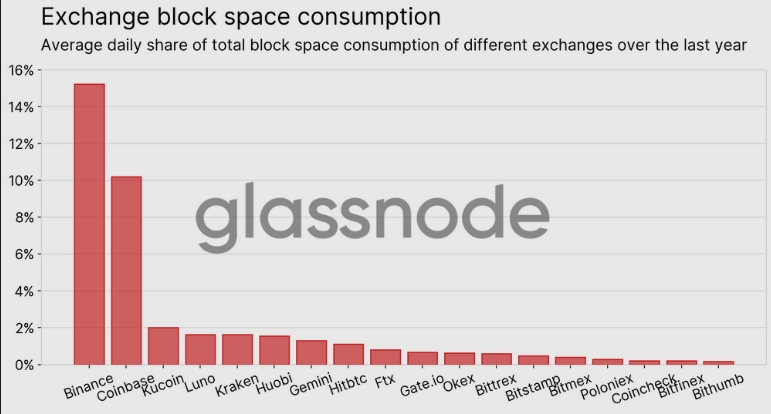 The firm has decided to investigate ways to measure the adoption of SegWit-related Bitcoin improvements, choosing to place the "spotlight" on exchanges – and introducing a new metric to measure this adoption, called SegWit utilization. SegWit (segregated witness) is a 2017 upgrade to the Bitcoin network meant to improve scalability.
While Coinbase has fully adopted SegWit, Binance's SegWit adoption rates have been "trivial," measuring 10% by the end of 2021. Although, the "ill-suited" SegWit adoption metric puts adoption at 50% in 2020-2021, "overestimating SegWit usage in Binance transactions by a factor of five," the SegWit utilization metric suggests that only about 1 in 10 inputs spent by transactions created by Binance used the efficient SegWit format, according to the analysts.
Even this 50% number "seems inadequate" given the amount of block space the exchange occupies, Glassnode commented.
Via the SegWit utilization method, the firm found that, of 18 investigated exchanges, 6 have adopted SegWit fully, 6 are "struggling" with adoption, and 6 have made "little to no efforts" towards adopting it.
____
Learn more:
– Binance, FTX To Dominate Bitcoin Futures in 2022, But DEXes Also Gaining Ground – Report
– Crypto Exchanges in 2022: More Services, More Compliance, and Competition

– Coinbase to Launch Crypto Derivatives in US, While Lawmakers Urge CFTC to Beef up Crypto Regulation
– Binance Gets an Approval from Bahrain and a Fine from Turkey

– BitMEX Airdrops BMEX 1.5M to Traders, Reveals Litepaper
– KYC Drive Causes Bithumb Disruption: Logins, Transactions Affected
---