US House Hearing on Stablecoins and Crypto Reveals Sharp Divide on Approach to Regulation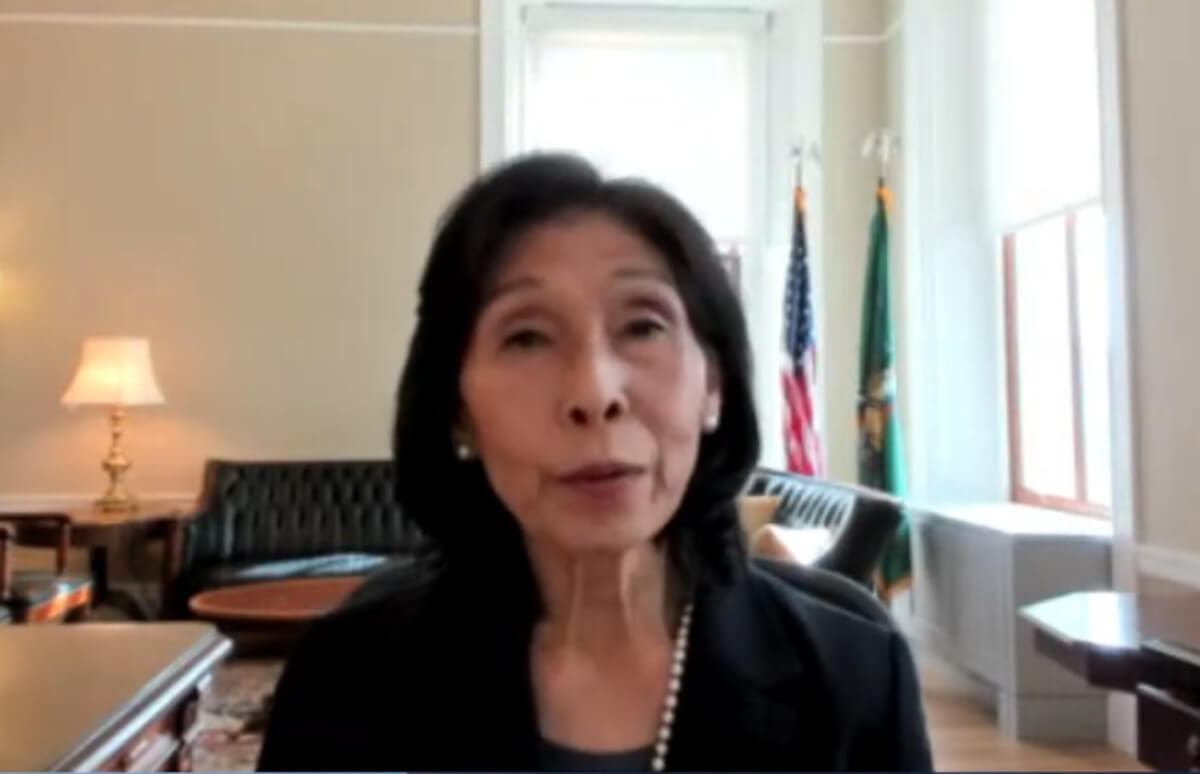 A hearing on stablecoin regulation in the US House of Representatives' Financial Services Committee yesterday revealed strongly diverging views on both stablecoins and crypto more broadly among lawmakers on Capitol Hill.
"For both traditional and digital-native intermediaries, it is critical to ensure that regulatory frameworks are in place that appropriately address risks to businesses, consumers, and investors, as well as the broader financial system," Undersecretary for Domestic Finance at the US Treasury Department, Nellie Liang, said in her testimony during the hearing.
The hearing, titled Digital Assets and the Future of Finance, comes in the wake of the President's Working Group (PWG) report on stablecoins from late last year. The report was criticized heavily by members of the crypto community for what some called "fear-mongering" over perceived risks in stablecoins.
During this latest hearing, Undersecretary Liang, who was the only witness to testify, underscored the need to bring more oversight to stablecoin issuers, as well as to address risks posed by leverage in the stablecoin sector.
"As we saw in the 2007-2008 financial crisis (and most that preceded it), leverage can play a key role in catalyzing and accelerating financial instability," Liang said, among other things.
During a question-and-answer session following Liang's testimony, questions from lawmakers revealed a divide between Democratic and Republican representatives. Generally, the Democrats were more concerned with consumer protection and the need to regulate stablecoin issuers, while some Republicans favored an approach where regulations to a larger extent would be left to individual states.
There is no federal law currently to address digital assets, Republican representative Patrick McHenry said in his remarks, before adding that "nearly a quarter of American adults are now invested in crypto."
"We must move quickly to put in place a framework that clearly defines the rules of the road," the Republican congressman added.
McHenry went on to ask if any state regulators had been consulted as the report was worked on, and asked why none of these states were mentioned in the report.
"There is no mention of any state regulatory framework. We know that New York is the most active, and they have a very robust and safe set of regulations […] but there's no mention of New York," McHenry said, before concluding that the reason appears to be that the Biden administration wants to have "a single regulator at the federal level."
'Sherman's burger problem'
Meanwhile, Democratic Representative Brad Sherman – well-known as a critic of crypto – was also among the most critical during yesterday's hearing, saying "we're told to look at the benefits of these digital systems, but it's really just a potential or hope for a benefit."
The representative then went on to talk at length about how he would like "a more efficient way to buy a burger," and that the problem is that he "can't find a burger here in Washington DC" that can be purchased with crypto.
"Currently, if I want to buy a burger with a stablecoin or a crypto coin, I have to find an Uber, get them to drive me to the one burger stand that's rumoured to exist in Cleveland, Ohio where you can use a stablecoin or a crypto coin to buy a burger," Congressman Sherman said.
Sherman first became a known figure in the crypto community after he proposed a ban on cryptoasset purchases in the United States in 2019. The Congressman followed up with more sarcastic remarks on crypto during a hearing in December last year, when he suggested that "bitcoin could be displaced by ether" and various obscure altcoins he referred to as "hamster coin" and "mongoose coin."
Also highly critical towards the industry was the Democratic Congressman Al Green, who suggested that cryptos such dogecoin (DOGE) are "nothing" since they have "no fiat currency associated with them."
"We just can't allow people to invest in nothing," the Congressman said.
Meanwhile, asked by the Democratic Representative Adam Scott what it is that stablecoins can offer Americans who are "lacking basic access to banking services," Undersecretary Liang said that she believes stablecoins have the potential to "promote financial inclusion" by making payments "faster and cheaper."
Lastly, Republican Representative Tom Emmer, who is known as a pro-crypto Congressman, said stablecoins "clearly offer economic benefits that cannot be ignored." He added that the transparency provided by public blockchains means that "many view stablecoins as less risky than the heavily regulated payment rails of our current banking system."
On that note, Emmer criticized the report from the President's Working Group for being overly focused on the perceived risks of stablecoins, and less on the opportunities the new technology provides.
The stablecoin report, which was compiled by the Treasury Department and other financial regulators in the US, is part of a broader government effort to regulate digital assets, Liang said during the hearing. She added that she expects the White House to offer more details on an administration-wide strategy in a few weeks.
Watch the entire hearing below:
____
Learn more:
- US Regulator Calls For Stablecoin Bank Regulation, Coordinated Regulatory Approach To Crypto
- US Fed Chair's Top 3 Crypto-Related Comments in Front of Senate Banking Committee

- SEC's Gensler Wants Crypto Exchanges, Lending Platforms to 'Come and Work with' Regulators
- Reports That IRS Won't Tax Staking Rewards Create Legal Confusion in US; UK Taxman Updates Its Own Guidance

- Ex-FinCEN Officials Urge Calm After US Treasury's 'Unhosted Wallet' Regulation Proposal Returns
- US Community on Alert over Draft Law that Could Give Treasury Sweeping Powers over Crypto
---