Bitcoin's Current Fair Price Is Around USD 38,000 - JPMorgan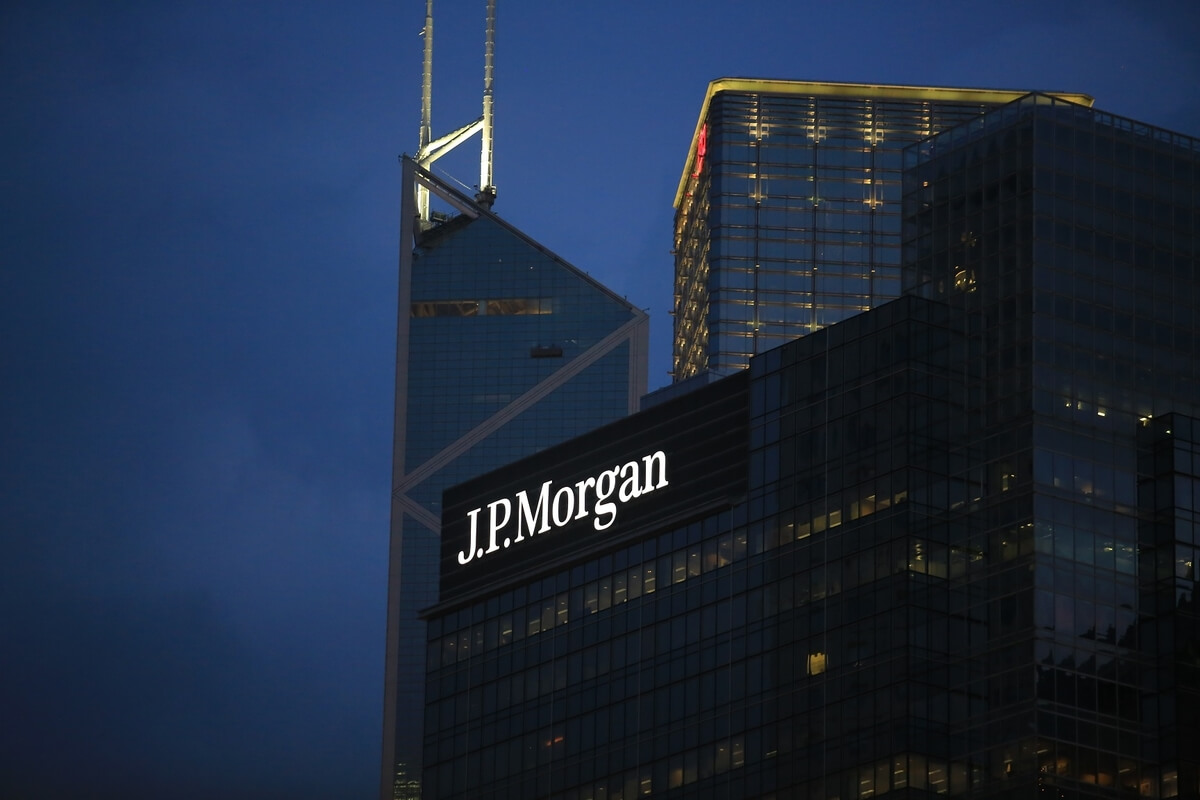 US investment bank JPMorgan estimates that the "fair value" of bitcoin (BTC) is around USD 38,000, basing its valuation on the crypto's volatility in comparison with gold.
The estimate, developed by a team of strategists led by Nikolaos Panigirtzoglou, was published yesterday in a note, per which bitcoin's fair value was about 12% below the coin's price at the time of the valuation.
Should bitcoin's volatility differential narrow to three times, its fair value would increase to some USD 50,000, according to the bank's strategists.
As of 11:33 UTC on Wednesday morning, bitcoin was trading at USD 43,626. It's down less than 1% in a day and up just above 12% in a week.
According to the note obtained by Bloomberg:
"The biggest challenge for bitcoin going forward is its volatility and the boom and bust cycles that hinder further institutional approach."
Panigirtzoglou sets a long-term theoretical target for BTC at USD 150,000, up 2.7% from his USD 146,000 valuation from a year ago. Such a price level would put the crypto's total market value on a par with the world's total assets of gold held for private investment purposes.
The analysis claims that last month's spike that dragged down bitcoin's and many other coins' prices resembled less a capitulation than the one witnessed in May 2021 that halved BTC's price.
At the same time, a "more long-standing and thus more worrisome position reduction trend" that started last November was indicated by metrics such as futures open interest and reserves on exchanges, according to the bank's strategists.
Last April, the bank's strategists were "worried" over bitcoin potentially seeing deeper slumps, claiming that, if the coin wouldn't be able to break back above USD 60,000 shortly, momentum signaled it would collapse.
It is noteworthy that the bank's senior leadership have established themselves as vocal critics of the number one crypto despite JPMorgan analysts declaring they were "open-minded about bitcoin."
Last October, Jamie Dimon, CEO of JPMorgan Chase, spurred controversy at a conference by stating that, in his personal opinion, bitcoin was "worthless," and that, irrespective of "what anyone thinks about it, the government is going to regulate it." In an earlier declaration, Dimon had called bitcoin a fraud, but later said he regretted his statement.
____
Learn more:
- Bitcoin to Hit USD 93K This Year, According to Less Optimistic Survey
- USD 100K per Bitcoin 'Hopium' Now Moved to Mid-2022

- Brace for Green February, Kraken Tells Bitcoin Hodlers as BTC Tests USD 45K
- What's Behind the KPMG Bitcoin & Ethereum Hype?
- Is It Early or Too Late to Invest in Bitcoin: Wells Fargo Has 3 Tips for New Crypto Investors

- JPMorgan Chase Closes Uniswap Founder's Bank Accounts & Offers Help
- JPMorgan Clients on Bitcoin Price

- Institutions Turning from Bitcoin to Ethereum Futures, JPMorgan Claims
- JPMorgan Offers Private Bank Clients Access to Bitcoin Fund – Report
---