Facebook, Watch Out! Aave and Twitter's Bluesky Move Towards New Social Media Standard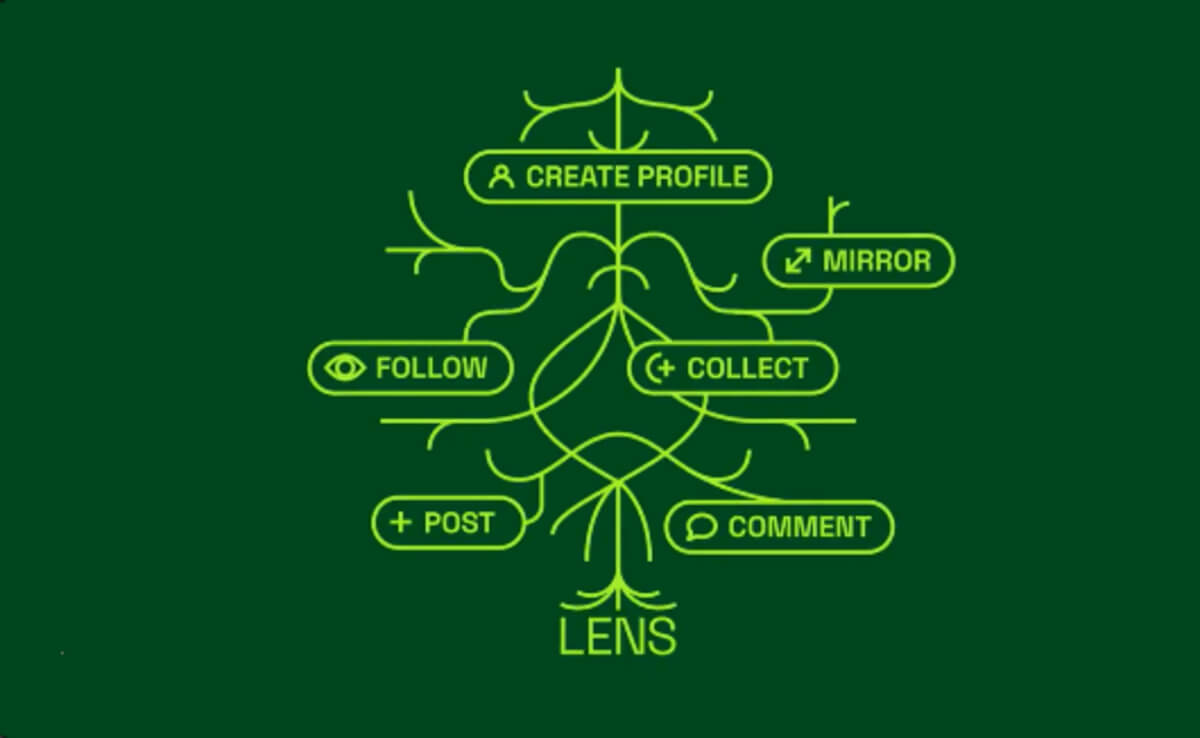 Decentralized finance (DeFi) protocol Aave (AAVE) has launched an open-source, decentralized social media ecosystem dubbed Lens Protocol. Concurrently, the Twitter-backed Bluesky project has formed an independent organization to implement its vision of creating "an open and decentralized standard for social media."
Aave announced its Lens project on Monday, describing it as "a permissionless, composable, and decentralized social graph that makes building a Web3 social platform easy."
The protocol's name comes from Lens Culinaris, a "tall, branched plant" that has "a symbiotic relationship with certain soil bacteria. If the roots are left in the ground, they will provide a source of nitrogen for its neighbor," according to the Lens website.
This possibly reflects the project's open-source nature, which would allow the community to build on it.
Detailing about the social platform, the project said that it would be equipped with "familiar social media functions like having a profile, commenting, resharing a post, and more." However, Lens Protocol is powered by non-fungible tokens (NFTs), with users owning all their content.
Stani Kulechov, founder and CEO of Aave, first revealed the project in mid-July. The move came after Twitter's founder Jack Dorsey unveiled their Bitcoin (BTC) decentralized exchange (DEX) project TBD.
"Since jack is going to build Aave on Bitcoin, Aave should build Twitter on Ethereum," Kulechov tweeted at the time.
Meanwhile, speaking of Twitter, Bluesky has announced the formation of the Bluesky PBLLC, a Public Benefit LLC that seeks to create a framework for what an open protocol for social media should include.
"Our mission is to develop and drive large-scale adoption of technologies for open and decentralized public conversation," the project said.
The team added that Jack Dorsey will be a board member, alongside Bluesky CEO Jay Graber and Jabber/XMPP (messaging service and open communication protocol) inventor Jeremie Miller.
The moves highlight a new trend towards the decentralization of social media. On October 4, Facebook and its family of apps went down for several hours. The outage affected millions of users around the globe and further emphasized the need for decentralized social platforms.
____
Learn more:
- Twitter's Bluesky Finds New Lead, Square Building the Bitcoin Wallet Team
- Post-Twitter Dorsey Moves Deeper into Bitcoin 'Spiral' as Square Goes 'Block'

- A Look Into the Trending Decentralized Social Media Experience: Mastodon
- Discord Accounts Linked to Ethereum May Be Coming, CEO Suggests

- Coinbase Gives Preview Of Its NFT Platform, Reddit Tests NFT Profile Pic Feature
- Heavily-Backed DeSo Makes Waves With Controversial Google Login Feature
---