Friend.tech Jumps, Binance Launches, Action Lawsuits and 20 Crypto Jokes
This cryptoweek in the cryptoverse's cryptonews: Friend.tech saw revenue, fees, and activity jump significantly surpassing Arbitrum and Optimism, but it suffered a major privacy breach that led to the unauthorized disclosure of sensitive information of more than 101,000 individuals, and Shiba Inu's Shibarium network was making strides toward a public relaunch after a botched debut earlier this month. Organizers and a Wistaverse co-founder told us that a 'pioneering' virtual rally in support of Julian Assange was set to launch in the metaverse, K-pop giant Blackpink was set to go live on Roblox with a new immersive experience for the group's fans, and China was pushing proposals to transplant its traditional social credit system to the metaverse. Ledn partnered with Parallel to offer fiat-free real estate purchases in the Cayman Islands, while Momentum Capital secured an investment of $10 million from Canada's BM Fund.
In Binance news, customers in Europe encountered problems with fiat withdrawals due to SEPA transfer issues, the exchange decided to close its Binance Card in Latin America and the Middle East, it launched its crypto payments processor Binance Pay in Brazil, it faced criticism for its alleged involvement in facilitating transfers to and from blacklisted Russian lenders, and it said that the number of 'pig butchering scam' cases reported to it increased by 100.5% from 2022.
Meanwhile, FTX hired crypto firm Galaxy to handle its crypto holdings through selling, staking, and hedging, Bitstamp said it would terminate ethereum staking service for US users due to regulations, Coinbase made changes to its debt buyback program due to moderate demand, and Gemini filed a response to the US SEC lawsuit, seeking the dismissal of allegations over unregistered securities. Titan Global Capital Management agreed to comply with the SEC cease-and-desist order and pay fines exceeding $1 million, Glow Token filed a lawsuit against Crypto.com over a recent fraud, a group of investors filed a class action lawsuit against Atomic Wallet over its failure to disclose information about the hack, Blockchain Capital co-founder Bart Stephens took legal action against the hacker who robbed him of $6.3 million worth of crypto, and Exactly Protocol offered a bounty of $700,000 on any information that could lead to the arrest of the hacker.
Then, the Reserve Bank of Australia said that its CBDC is "some years away", the Russian banks MTS and PSB started testing the digital ruble, with "entrepreneurs" using the CBDC to pay for "services", the Russian Central Bank said it planned to classify the digital ruble as a "high-quality liquid asset", the Central African Republic rolled out plans to tokenize its land and natural assets, a new report suggested that about 8,000 Korean residents may lose digital assets over tax evasion, Thailand sought a court order to shut down Facebook for its failure to screen fake crypto ads, and the Kenyan government formed a 15-member parliamentary committee to investigate the Worldcoin project.
In the police/crime/what-ve-you-done/serves-you-right news: the FBI alerted crypto firms that North Korean hackers may attempt to cash out over $40 million in stolen BTC, Ukrainian police officers were receiving crypto crime investigation training from the EU officials, Brazilian police asked courts to freeze the crypto holdings of suspected fraudsters as part of a "mega operation", two more developers who worked on Tornado Cash were charged by the US Department of Justice, former OpenSea Head of Product Nate Chastain received a 3-month prison sentence for the NFT insider trading, former owner of Beitar Jerusalem was accused by the Israeli police of orchestrating a $290 million crypto scam, and a former US corrections officer was arrested for targeting law enforcement and first responders in a crypto-related investment scheme.
Jokes time!
__________
GM, CT!
__
The week deserved this classic.
__
Just one more.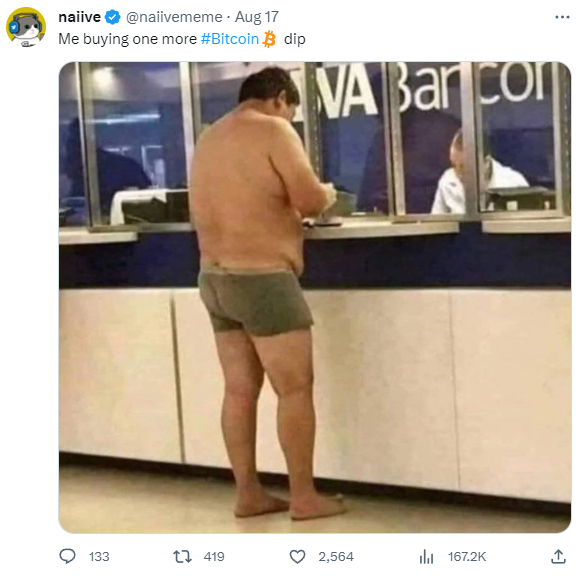 __
Not a thing.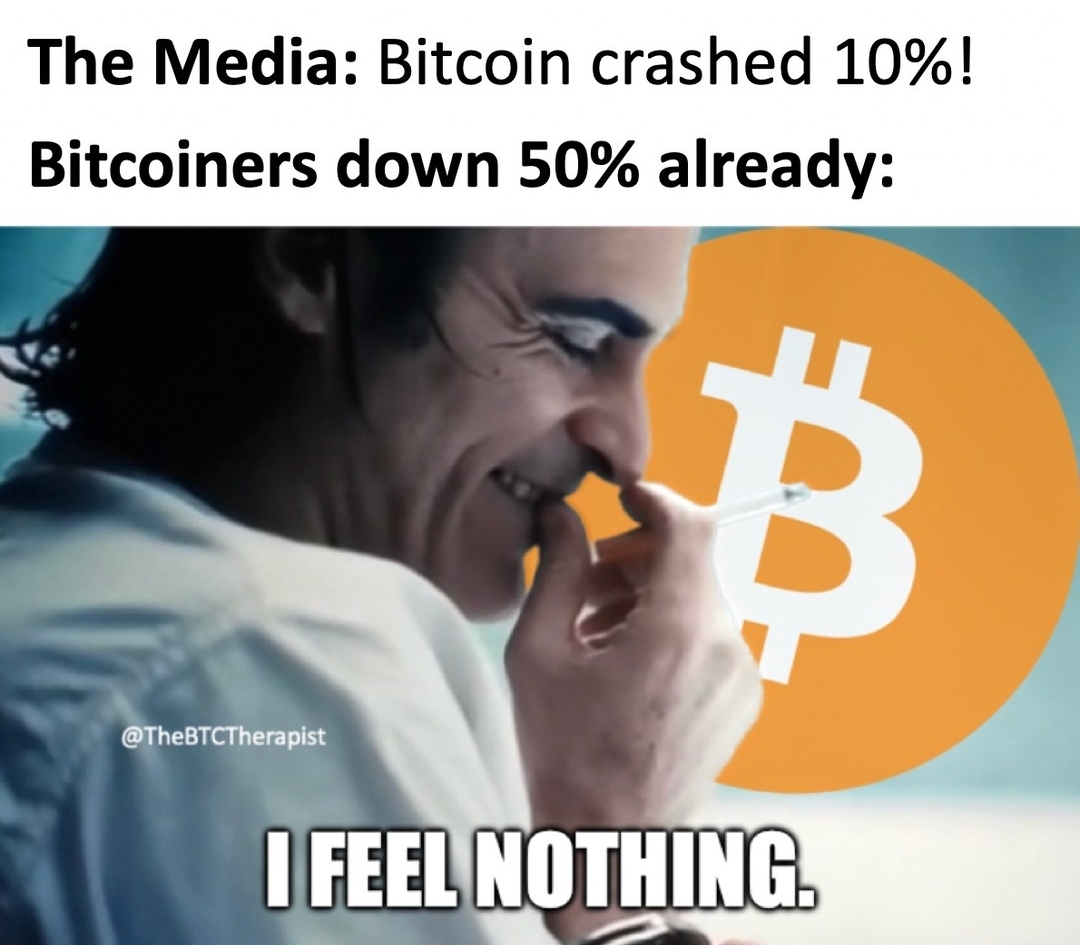 __
29K, 30K, 29.5K, 31K, 25K, 28 K, 30.5K...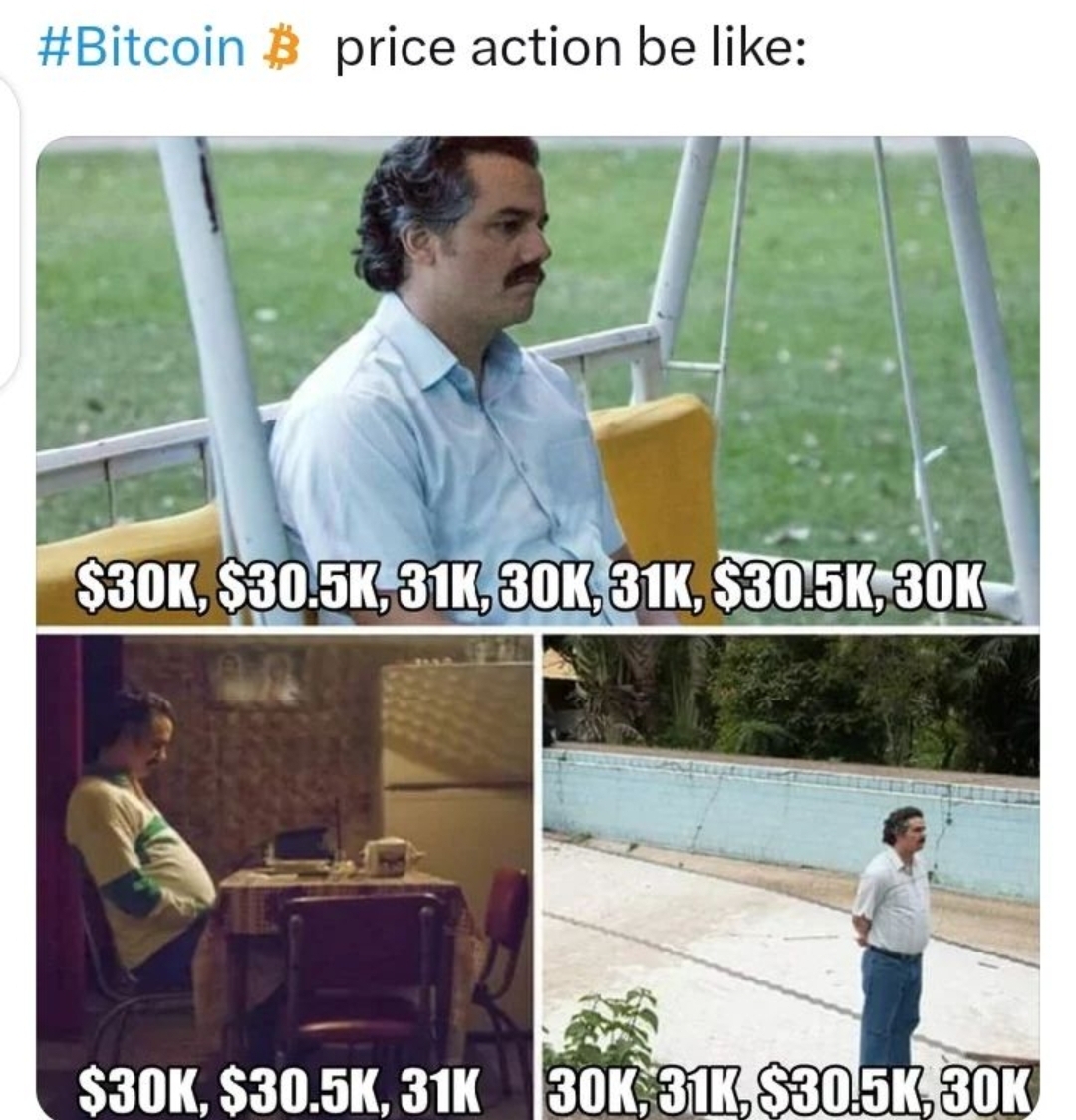 __
Unforgettable.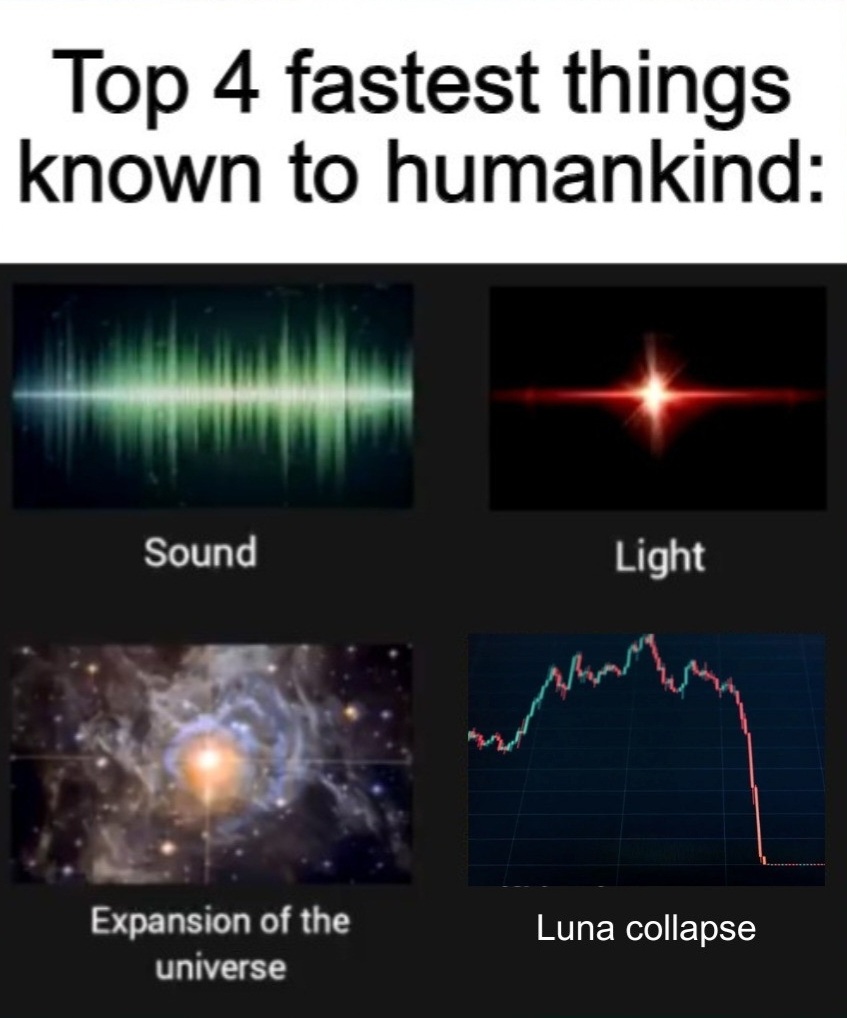 __
'It's so nice.'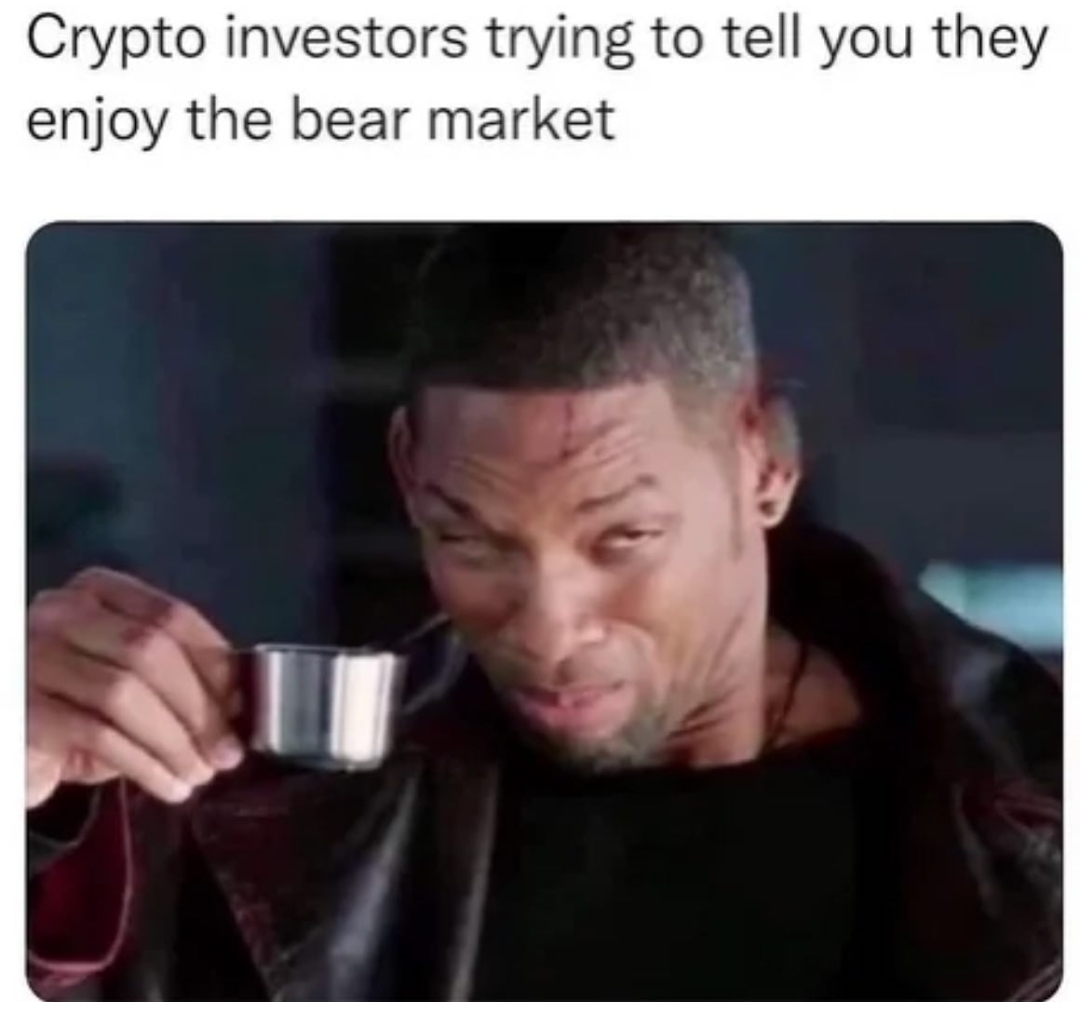 __
When nostalgia hits.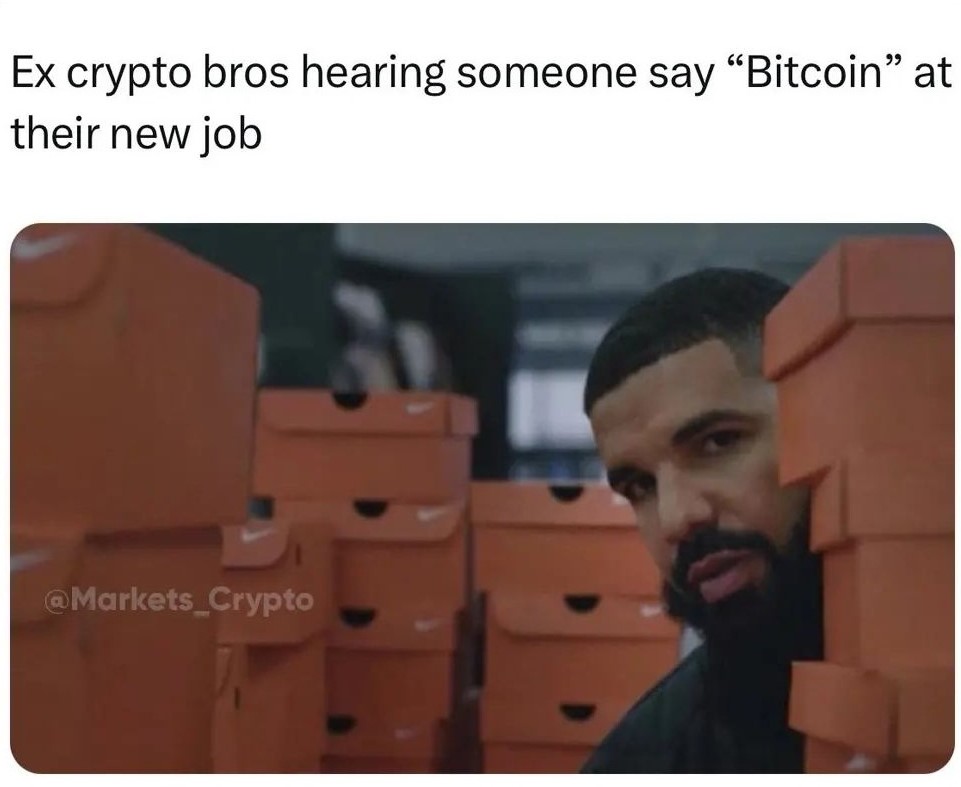 __
Well, are you? Are you, Punk?
__
This deserves a middle-of-the-nightcap.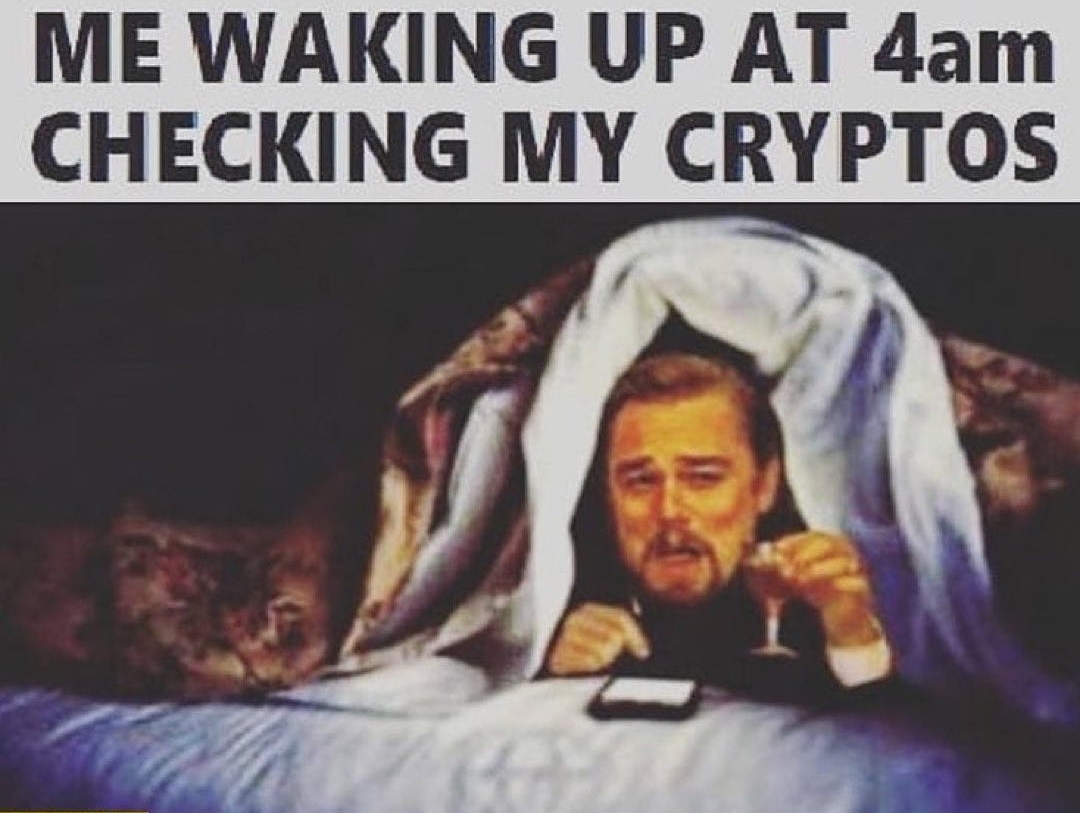 __
Bon appétit.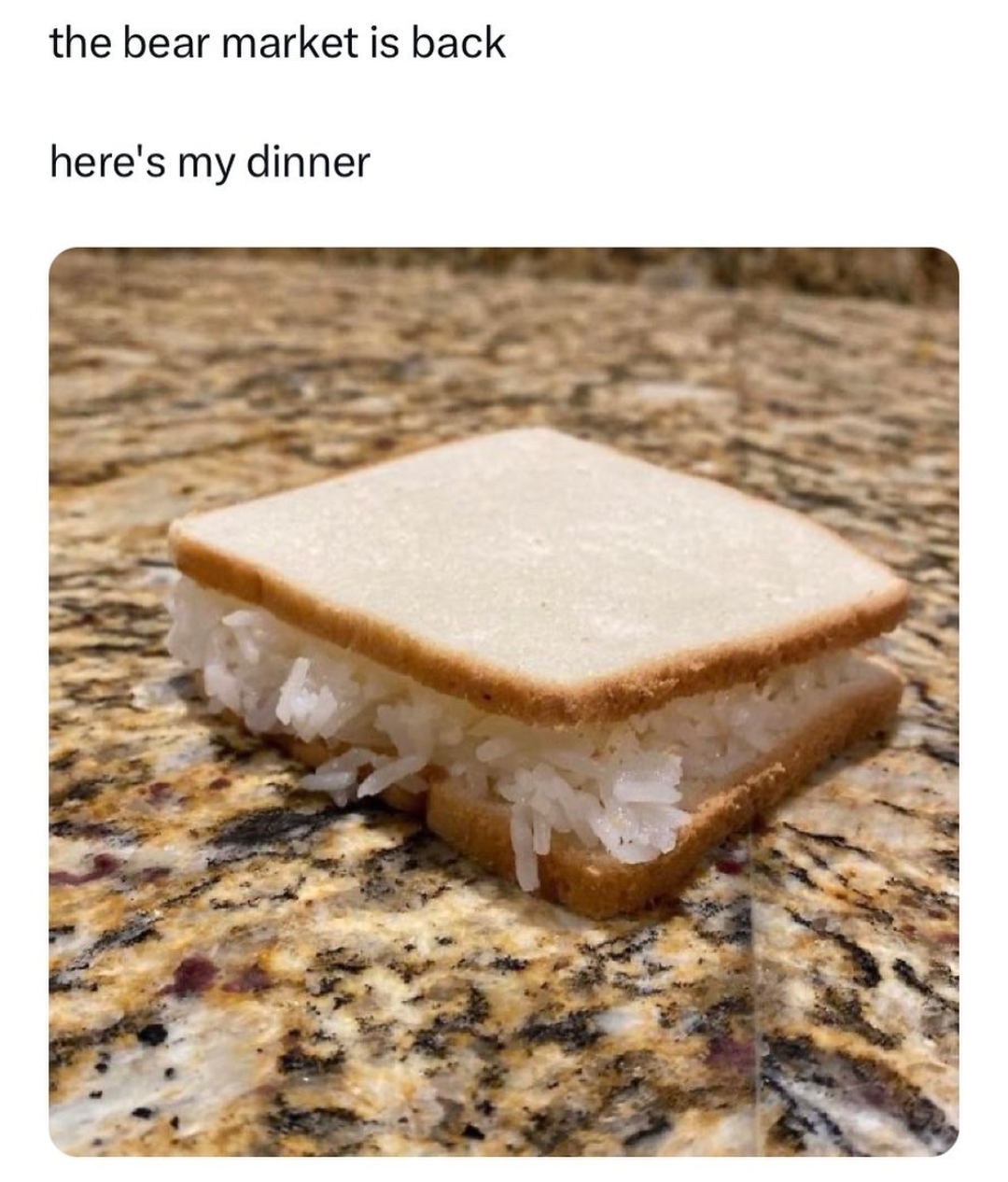 __
Put the money to good use. Or just use.
__
He can sing. He can rap. He can dance.
__
Look, they've got to be told. Again.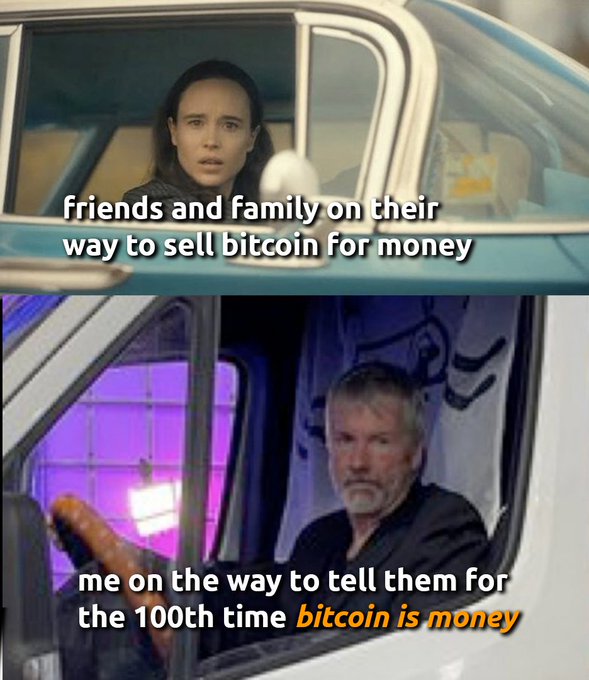 __
Goddamnit, Gary!
__
So. Where is it?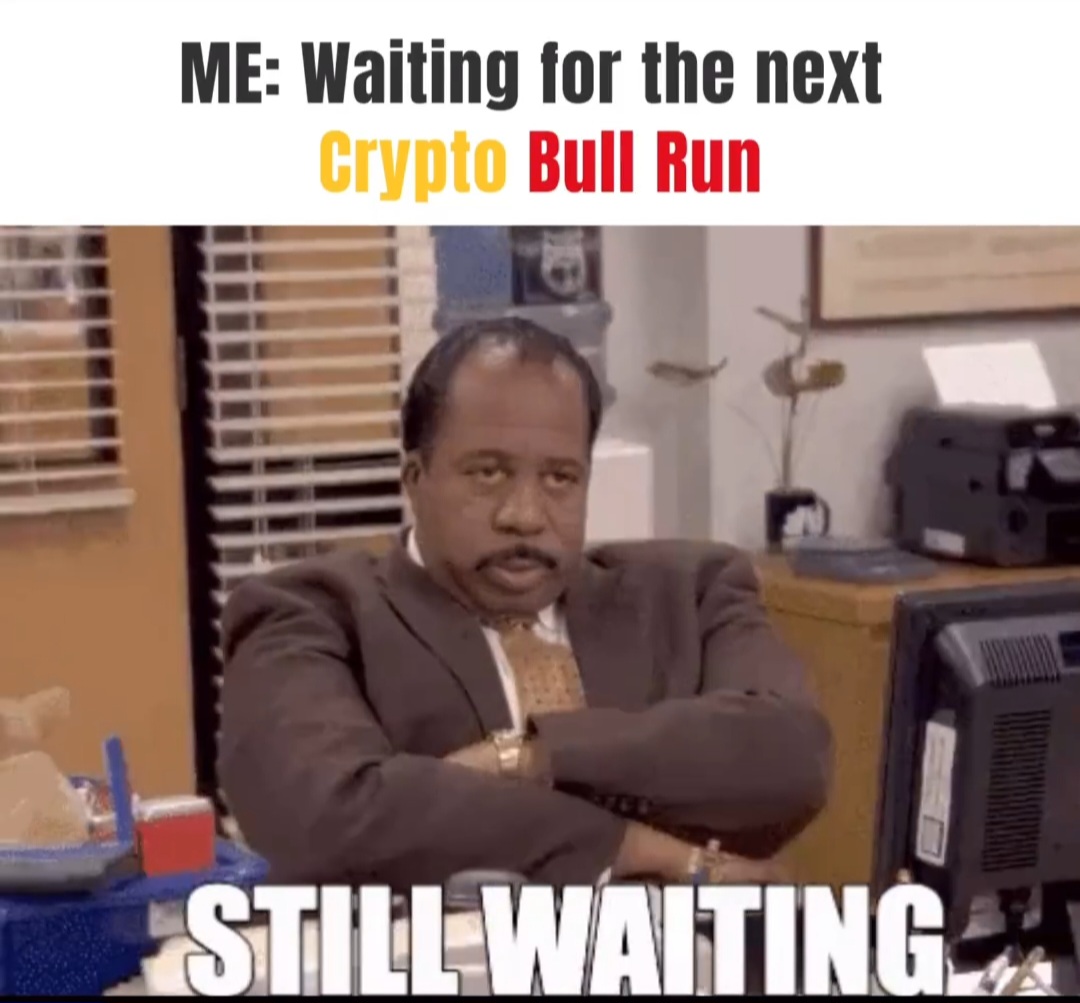 __
Must be a newcomer. Welcome.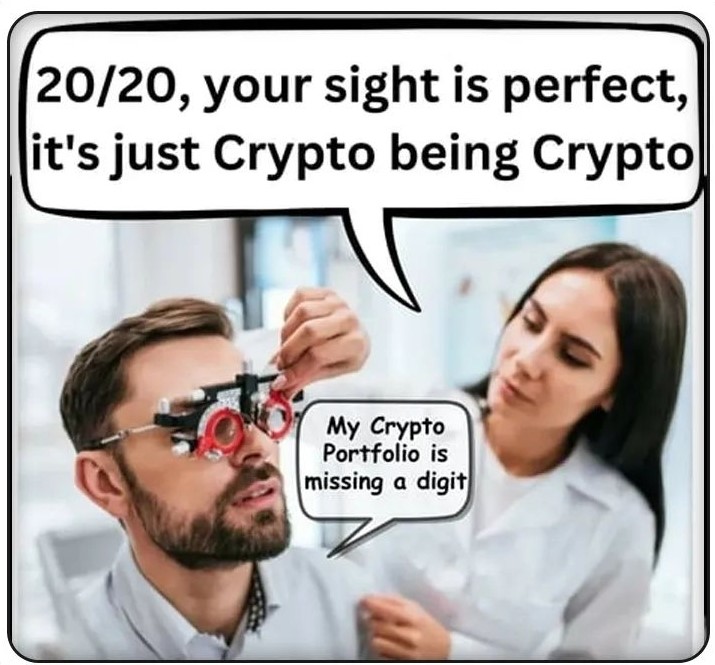 __
Wait. Is Nikola Tesla Satoshi Nakamoto?
__
It's been 157 weeks...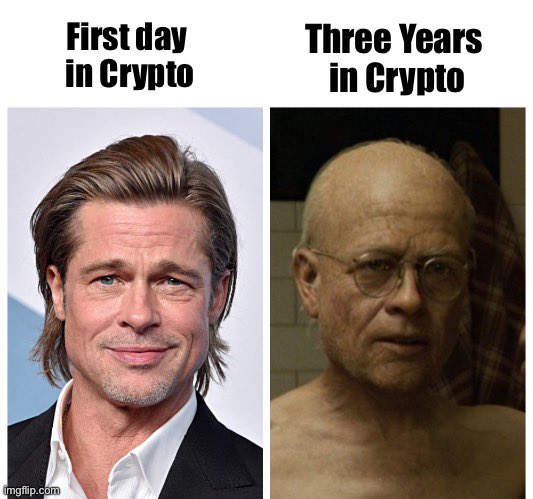 __
And no matter how many times crypto drops, we sleep well.
---