10 Best Utility NFTs to Invest in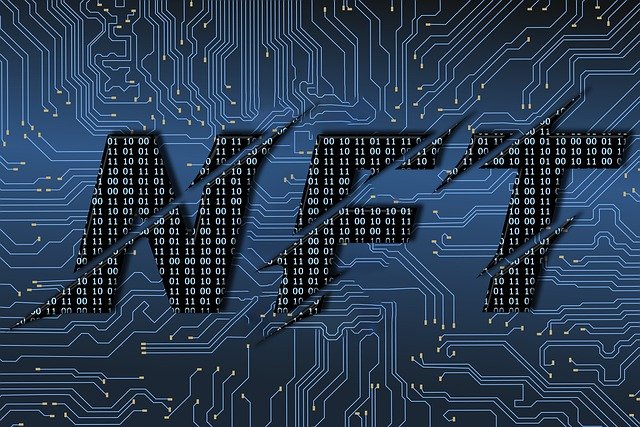 Disclaimer: The Industry Talk section features insights by crypto industry players and is not a part of the editorial content of Cryptonews.com.
Investors value assets that solve real-world problems. Many blockchain projects are based on pure speculation and don't offer any utility. Certain NFT projects have proven that they're more than just pixellated JPEG files. Our team of analysts researched the best utility NFTs that offer investors rewards and a range of other benefits.
Our detailed reviews below feature NFTs with the best utility, as well as explaining how NFTs can have several use cases.
The 10 Best Utility NFT Projects for 2023
Below is a snapshot of the best utility NFT projects before we take a deep dive into their background.
RobotEra - Best Utility NFT Project that Merges NFTs, P2E and the Metaverse
IMPT - Revolutionary Utility NFT Project to Help Fight Climate Crisis
Tamadoge - Exciting Utility NFT Project with P2E Game and Meme Coin
Silks - Blockchain Project Mimicking Real-World Horse Racing
Cocky - NFT Platform Offering Access to Global Music Events
Battle Infinity - Global NFT-Based Metaverse Gaming Platform
Lucky Block - NFT Competition Platform Rewarding Holders With Seven-Figure Prizes
Real Estate Investment Club - Top NFT Real Estate Education Platform
NFT Academy - Popular Platform Providing NFT Creation Tuition
Fitness Fiends - Fitness NFT Project Providing Access to Real-World Gyms
Reviewing the Top Utility NFTs
Let's get into the detailed reviews of the top utility NFTs.
1. RobotEra - Newly Released Utility NFT Project Merging NFTs, P2E and the Metaverse
Fans of established metaverse utility NFT projects like The Sandbox will likely be very interested in RobotEra (TARO), an exciting new crypto project developing an advanced suite of tools for building within the in-game virtual world. RobotEra is powered by the TARO governance token, an asset that has been attracting huge attention since its November 2022 launch.
RobotEra has utilized NFTs on the Ethereum network for the vast majority of its in-game assets. By taking this approach, the project has ensured that in-game items can be easily bought, sold, and traded, a move likely to stimulate the RobotEra economy massively. Plots of land, the digital identity of players, and customizable robot companions all take the form of NFTs.
Another reason why RobotEra's collections are considered to be some of the best utility NFTs on the market is the fact that they can be traded without removing any customizations. This will enable players to build detailed structures and entire games within the RobotEra metaverse before either renting or selling the completed build, creating a virtual real estate market.
One of the best metaverse projects, RobotEra is split into plots of land known as continents. Within these plots of land, players can build and mine for resources used to craft robot companions that can be sold on the in-built NFT marketplace. Using the project's advanced creator tools, it's possible to build entire music venues, office spaces, and everything in between.
For investors wishing to learn more about this exciting new utility NFT project, we've included a video from prominent crypto content creator Jacob Crypto Bury.
RobotEra is taking a transparency-first approach. As a result, players are given the final say when it comes to deciding which updates will go through. These votes are conducted using the ERC-20 TARO governance token, which boasts a total supply of 1.8 billion. On top of its use as a governance token, TARO can also be staked to receive crypto incentives.
The TARO token is currently available to investors through a multi-stage crypto presale. The price of TARO during this presale will slowly rise as stages sell out. As such, while it's currently possible to buy TARO for just $0.020, this figure will soon jump to $0.025, before hitting $0.032 during the third stage. Therefore, it could be worth checking out RobotEra early to avoid disappointment.
| | | | |
| --- | --- | --- | --- |
| Presale Stage | Quantity of Tokens | Price of TARO | Stage Hardcap |
| 1st | 90M | $0.020 | $1.8M |
| 2nd | 90M | $0.025 | $2.25M |
| 3rd | 90M | $0.032 | $2.88M |
Overall, RobotEra is an extremely attractive project that has the potential to take over the metaverse sector. With the project utilizing NFTs throughout its gameplay, RobotEra will likely appeal to both gamers and NFT enthusiasts. As such, it could be worth checking out the project now, before the first stage sells out. Visit the RobotEra whitepaper for more details.
To keep up-to-date with any developments, join the RobotEra Telegram group.
| | |
| --- | --- |
| Presale Started | November 2022 |
| Purchase Methods | USDT / ETH |
| Chain | Ethereum |
| Min Investment | 1,000 TARO |
| Max Investment | N/A |
2. IMPT - Utility NFT Project to Help Fight Climate Crisis
IMPT is one of our top picks for best utility NFT project as it is utilizing blockchain technology and NFT ownership to help fight the climate crisis.
The project, which has launched to huge hype, will turn carbon credits into tradeable and ownable NFTs to help its users offset their carbon footprints and fund eco projects around the world and is regarded as one of the best new cryptos to buy.
Investors are already racing to buy IMPT tokens during the presale phase, ahead of the NFTs being released and now in stage 2, the first stage raised more $11 million in just three weeks to sell out four weeks ahead of schedule.
There is much excitement around the project because of its huge real-world utility.
Carbon credits are permits that allow companies to emit a certain amount of CO2 into the atmosphere, with one credit equivalent to one ton of carbon dioxide.
IMPT will make them fully tradeable, and able to be bought, sold, or held as a longer-term investment on an open market.
Furthermore, by putting them on a ledger on-chain, carbon credits will no longer be susceptible to fraud or double counting, where two companies claim use of the same credit.
Carbon credits are a rapidly growing industry with the mandatory carbon market worth almost $300 billion in 2021. In contrast, the voluntary market is worth just $2 billion annually - but could increase to $100 billion by 2030, according to Bloomberg.
IMPT users can also choose to 'retire' their credits, permanently taking them out of circulation in exchange for another unique - and tradeable - NFT.
Carbon credit NFTs can also be earned by IMPT users while shopping.
Retailers will offer a percentage of their sale back to shoppers in IMPT tokens, which can then be traded for NFTs.
More than 10,000 brands have already partnered - including Amazon, and Microsoft - with shoppers further able to make greener choices by selecting retailers with a higher percentage returned.
IMPT, built on Ethereum, is currently in stage 2 of its 3-stage presale and has raised more than $12 million since launch.
Presale tokens, which have no vesting period, were initially on sale for $0.018 before rising to the current price of $0.023, with the final stage selling tokens at $0.028, a 55% increase from the initial price.
The IMPT team is doxxed and KYC-verified, while the token's smart contract has been fully audited.
Interested investors should read through the IMPT whitepaper or join the Telegram group for more information and news.
3. Tamadoge - Exciting Utility NFT Project with P2E Game and Meme Coin
One of the key reasons that Tamadoge is a utility NFT is that it offers investors rewards, with investors using the platform to receive TAMA tokens for nurturing their digital pets - built in the style of 90s craze Tamagotchi.
Consequently, TAMA is already one of the best utility tokens in 2023 and already saw a near 2,000% pump from its presale price with more gains expected in the coming weeks and months.
Investors buy NFTs to exercise, feed and breed digital pets — each possesses certain strengths and weaknesses. As the pets grow into adults, investors use them to battle other players to collect TAMA tokens,
The leaderboard then ranks investors according to their ability to groom their pets into adulthood.
Further developments to this platform include P2E Arcade games and an augmented reality app. The app will make the interaction between the player and the pet more realistic.
The other good aspect of Tamadoge is its deflationary token. The developers will burn 5% of the transaction fees in the pet store purchases. TAMA's supply is capped at 2 billion tokens, which will decrease significantly over time. That will make the coin more difficult to own.
Tamadoge proved to be a successful NFT project from the beginning as its crypto presale sold out ahead of schedule. It was scheduled to last until the end of Q4 2022, but overwhelming demand sold out the TAMA tokens in less than two months.
The Tamdoge NFT collection has since launched, with 21,000 pets available in three tiers - Ultra Rare, Rare and Common.
Ultra Rare pets, which have boosted stats in the game. became the top trending collection on OpenSea at launch, with the 100 NFTs raising 250ETH.
They now have a floor price of nearly 6ETH, with only six listed for less than 80ETH, while on the other hand, Common Tamadoge pets can be bought for 0.2ETH each.
Staying up to date with this NFT project's latest developments is best achieved via the Tamadoge Telegram channel (admins will not DM you first).
4. Silks - Blockchain Project Mimicking Real-World Horse Racing
Investors who gain value from real-world horse racing will enjoy Silks. The team aims to mimic real-world thoroughbred horseracing and did so by tracking the births of horses and relaying them to a digital platform.
Silks also track the progress of each horse to ensure its physical appearance and capabilities are reflected on the platform. A Silks horse is a derivative NFT linked to a real thoroughbred racehorse, which investors can potentially profit from if the horse wins races.
In order to play the game, you need an avatar. The Silks Avatars sale is taking place now; over 65% of it has already been sold. It has even reached the top 10 sports NFTs on OpenSea. These avatars also come in different rarities and have different traits.
Players can earn rewards from Silks in several ways. One is breeding horses and then grooming them to become racehorses. Once the horse's value has increased due to its stature, investors can sell the horse for a profit. Another way to earn is by buying land and transforming it into horse farms. By buying NFTs, investors can add infrastructure to their land and make it more valuable. Investors can sell the land or rent it.
5. Cocky - NFT Platform Offering Access to Global Music Events
NFT utility provides investors value, and Cocky achieves utility by offering exclusive access to real-world global music events. Cocky is an upcoming NFT project for investors wishing to attend music festivals virtually and in person. Live stream access is available to NFT holders unable to attend events in person.
Cocky NFTs have a unique function that enables holders to earn mutations, which are stamps that appear in the NFT's background, allowing holders to write their stories and increase the NFTs' rarity.
Registered attendees are automatically entered into a draw to receive exclusive VIP benefits. The platform offers silver, gold and black can lids, each representing the benefits holders receive at Cocky events.
Cocky's NFT collection consists of more than 10,000 assets, with 51 skin variations on the cans. A random tier-based system is allocated during minting, enabling investors to unlock various rewards such as accommodation, bar tabs, transport, and exclusive merchandise.
The Black Can is the rarest, and its holder receives VIP benefits indefinitely. Including those mentioned above, some additional benefits for the Black Can NFT holder include:
Plus two at all Cocky events
Flights to a luxury resort before each event
Meet and greet the artists
Luxury Accommodation
All-access pass
The Cocky events revolve around electronic music and occur in prestigious locations across the globe, meaning you won't be partying in a farmer's muddy field. Instead, the events will take place in unconventional locations focusing on the area's landscape, history, and culture.


Ticket volume will be limited due to inherent capacity restraints at these locations. If an NFT holder receives a ticket and cannot attend the event, they are free to sell their tickets on the custom-built secondary market. Only Cocky NFT holders can purchase these tickets, adding further to the utility.
The NFT collection is expected to drop in Q4 2022, and the platform aims to make its events bigger and better and eventually compete with festivals like Coachella.
6. Battle Infinity - Global Metaverse Gaming Platform
Battle Infinity is one of the top utility NFTs because it provides investors access to six platforms to earn rewards. Players earn rewards by building up teams and winning competitions, monetizing land and staking their IBAT tokens.
To enter the IBAT Premier League, players need NFT passes. They're available in the NFT Marketplace and are considered assets as they have a value attached. Players can also use their NFTs to stylize their avatars with fashion accessories and unique hairstyles.
It's in the Battle Arena that players use virtual-reality headsets to explore the Metaverse and interact with other players in real time. Players can also earn IBAT tokens by staking them. Three ways to stake coins are solo, duo and crates.
Battle Infinity rewards highly active players with IBAT tokens from the global staking pool. Players can exchange their in-game currency for fiat currency on Battle Swap, the platform's decentralized exchange.
IBAT proved it was one of the best cryptos to buy during its presale, which sold out within 25 days but was scheduled for 90 days. An exchange listing on PancakeSwap followed and resulted in IBAT surging 700% from its presale price.
More developments will follow, and investors can stay in touch by subscribing to the Battle Infinity Telegram channel.
7. Lucky Block - NFT Competition Platform Rewarding Major Prizes
Lucky Block began as a platform offering luxury watches and holidays to draw winners but quickly progressed to an NFT competition platform. It's upped the stakes by offering main prizes such as a Lamborghini, $1 million in Bitcoin and a home worth $1 million.
To enter draws, investors need to own a Lucky Block NFT. The Platinum Rollers Club NFT is limited to 10,000 NFTs, with some being limited editions. Even if participants don't win the major prizes, Lucky Block will continue to provide daily rewards as long as holders have their NFTs in their wallets.
NFTs aren't the only assets offering investors rewards on Lucky Block. The native token, LBLOCK, surged more than 1,100% when it started trading on PancakeSwap. It's proved to be one of the cryptos with the most upside with its 65x bull run earlier in 2022, and is now undervalued with more exchange listings scheduled in the near future.
To date, LBLOCK has been listed on LBank, Uniswap, MEXC and Gate.io. Lucky Block's development of an ERC-20 token, known as LBLOCK V2, has simplified LBLOCK's exchange listings. It has enabled day traders to avoid a 12% sales tax, which applies to the BEP-20 V1 token (listed on PancakeSwap).
Another key development with this NFT platform is its token burn. Lucky Block CEO Scott Ryder announced that a monthly 1% token burn would commence on 30 September 2022. The aim of the burn was to increase the token's value.
8. Real Estate Investment Club - Top NFT Real Estate Education Platform
Real Estate Investment Club (REIC) is another promising NFT project to invest in for individuals wanting to learn real estate and network with like-minded individuals. Owning an REIC NFT entitles holders to memberships providing access to an elite team and a community providing support regarding real estate.
Members can attend private events globally and receive education about real estate, crypto and blockchain. REIC also offers access to in-house developments and off-market deals globally. Eventually, the platform will integrate into the Metaverse and function as real-world real estate, integrating monetization opportunities into the network.
Apart from having access to the Digital Asset Property Group (DAPG), NFT holders stand a chance of receiving giveaways such as Ethereum mortgage payments, consultations with finance and real estate professionals, and invites to seminars.
9. NFT Academy - Popular Platform Providing NFT Creation Tuition
NFT Academy offers one of the best utility NFTs as it enables investors to fast-track their NFT tuition. Investors can learn how to build, market, grow and sell their own NFT projects.
Elite NFT Academy Pass holders learn how to build tools and an ecosystem to start a Web3.0 agency. The program offered by the NFT Academy provides a step-by-step guide on how to launch an NFT project.
Only 3,000 Elite Passes are available, consisting of multiple 500 token supply drops. This platform equips students with the resources and education to develop a successful NFT project that could be sold for generous amounts.
Investors holding 3x Elite Passes are granted access to the private circle. It's ideal for the most committed students eager to learn advanced NFT development and marketing. Some of the perks of joining the Inner Circle are access to unlimited groups and 4+ weekly hours of live training.
Another perk is access to a private chat to ask experts questions. All NFT holders can network with other individuals to swap ideas and potentially form partnerships. NFT Academy offers a job board, enabling its NFT holders to post free job ads to find team members for help with their projects.
10. Fitness Fiends - Fitness NFT Project Providing Access to Real-World Gyms
Considering the fitness industry has drastically grown, it's easy to see why projects such as Fitness Fiends are one of the best utility NFTs. The platform consists of 6,666 fitness fiends and provides NFT holders various real-world benefits.
One of the main benefits is free membership to a Fitness Fiends London-based gym. NFT holders unable to train at the gym will receive benefits such as discounts at Fitness Fiends stores, attendance to launch events and Metaverse access to attend fitness classes as a fiend.
Each fiend has unique facial expressions and trains on specific equipment - the fiends are now available to purchase.
Fitness Fiend plans to open multiple gyms in 2023 and beyond, as well as introduce a protein shake.
What are Utility NFTs?
The best NFTs to buy and hold for the long-term ones that provide real-world utility, also referred to as a use case. An NFT that makes people's lives easier and solves real-world problems has utility. It's an asset that is likely to grow in value as more people discover its use case and own it.
The utility of NFTs usually determines the asset's value. The bigger problem that it solves, the more valuable it is deemed. In some cases, certain NFTs derive their value from offering rewards.
IMPT is a perfect example as it is helping to fight the climate crisis by utilizing blockchain technology and NFT ownership.
Tamadoge is another utility project, as its ecosystem enables players to earn rewards while entertaining themselves. Although Tamadoge might not solve a real-world problem, it's a utility NFT because the TAMA tokens offered to players can be exchanged for fiat currencies.
Assets that don't have NFT utility are usually just digital artwork not used for any purpose - they often struggle to hold their value. During the 2021 NFT hype and retail mania, investors bought .jpeg rocks for seven-figure sums - today only worth a fraction of that.
How Can NFTs Offer Utility?
The best utility NFTs offer value to investors in various ways.
Game Advancement
Many crypto games require players to buy NFTs to advance. A game such as Silks enables players to buy racehorses and infrastructure to develop land. If the horse wins races or the land's value appreciates due to embellishments, it can be sold for a profit.
Battle Infinity requires players to own NFT passes to enter the IBAT Premier League, where the main battles take place. To build a team, players need to buy NFTs.
Capital Appreciation
The best long term crypto projects offer assets that appreciate in value. Some are purely speculative, but special edition NFTs and rare ones can increase in value significantly.
Celebrity endorsements and ownership of NFTs have helped numerous projects to increase their assets' value. One of the most popular NFT projects is Bored Ape Yacht Club (BAYC). Its NFTs don't really solve any real-world problem or provide special benefits, but some BAYC NFTs have sold for millions of dollars due to celebrity involvement. Therefore some of the cheapest NFT projects could potentially appreciate in value based on social hype.
Passive Income
Some crypto investors earn passive income on cryptocurrencies, and NFT owners can do the same with their assets. One way to earn from digital land is by increasing its value and then selling it. The other way is to rent it.
Renting digital land is a new concept and may be obscure to many investors. But big brands such as Samsung, Adidas and JP Morgan have invested in virtual land to advertise their brands. Brand awareness can be extended to the virtual world since the Metaverse's user base is drastically expanding.
Solving Real-World Problems
An asset that makes life more convenient by solving problems is valuable. A platform such as the NFT Academy teaches students how to create their own NFT project, which they can sell if successful.
Cocky provides NFT holders access to music festivals globally. And individuals unable to attend live events get access via live streaming. Cocky NFT investors will also get exclusive VIP treatment when the platform organizes its own massive festivals.
Are NFTs bad for the environment? Some NFT projects have even started coming up with new ways to help combat the climate change crisis. A popular new project is IMPT which allows users to earn rewards for burning carbon credits.
Asset Tokenization
The best altcoins enable peer-to-peer transacting. Several of the top altcoins are also accepted at major corporations as a payment method for goods and services. Some cool NFTs also provide transacting solutions, enabling holders to exchange them for cinema tickets or even pay for music subscriptions.
The best NFT utility stems from converting NFTs into tangible assets or real-world services. That can only be accomplished if NFTs have value and can be used for transacting.
Deciding if Utility NFTs are a Good Investment
Looking for the most popular utility NFTs via the best NFT apps in 2023? Utility NFTs provide investors with several benefits such as capital appreciation, peer-to-peer transacting, passive income, real-world utility and appreciation. It's up to each investor to determine his/her investment goals. Key points to consider would be the ideal returns and a time frame, as well as risk.
The next step investors should consider is analyzing NFT features, benefits, and risks. Once all the elements have been established, investors should compare their goals to NFT offerings. If the two coincide, then those investors will deem NFTs to be a good investment.
Conclusion
While we've reviewed some of the most innovative projects on the market, RobotEra is our top pick for the best utility NFT. With the project working tirelessly to improve the metaverse, perhaps the fastest-growing and most highly anticipated sector within cryptocurrency, we could see massive growth from RobotEra and its governance token once fully released.
RobotEra is currently in the first stage of its presale, meaning that right now, it's possible to acquire TARO tokens for the best price possible. Check out the RobotEra presale today before the next price increase.
FAQ
What is a utility NFT?
A utility NFT is a digital asset providing investors with certain benefits and clear use cases. Some NFT utility ideas have included buying movie tickets with NFTs, using NFTs to unlock a gym membership or attend concerts, and more. Although utility NFTs are still virtual and intangible, they can be exchanged for tangible goods or services.
Investors deem assets that solve real-world problems as valuable, and utility NFTs are problem solvers.
Which NFT has the best utility?
Our review team found new NFT project RobotEra to be the best utility NFT project on the market. RobotEra aims to expand what's possible in the metaverse, meaning it's on the forefront of crypto technology.
---