11 Best New NFTs to Invest in 2023
Disclosure: Crypto is a high-risk asset class. This article is provided for informational purposes and does not constitute investment advice. By using this website, you agree to our terms and conditions. We may utilise affiliate links within our content, and receive commission.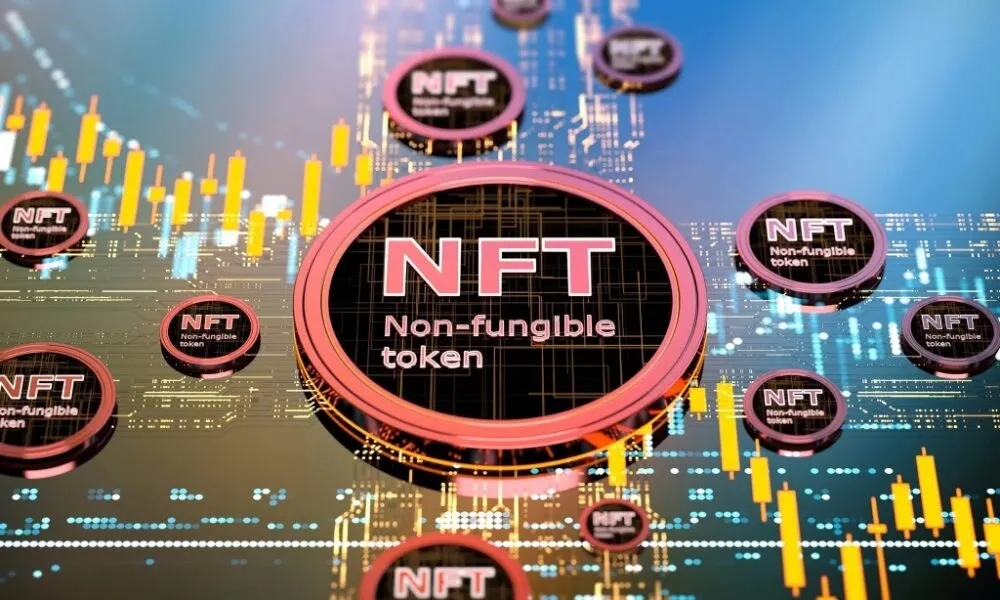 Disclaimer: The Industry Talk section features insights by crypto industry players and is not a part of the editorial content of Cryptonews.com.
When it comes to finding new NFT projects that have ample upside potential, the plethora of subpar collections can make the selection process rather troublesome. Luckily, we've done the research and found 11 of the best new NFT projects. Let's get started. 
The 11 Best New NFT Projects to Invest in Right Now
Finding new NFT projects doesn't have to be difficult, we've included a brief overview of each project as well as a more detailed review slightly further down the page.
Reviewing the Top New NFT Launches
In order to paint a more complete picture of the best new NFTs, we've included collections that span a myriad of categories, ERC-based projects, and even new Solana NFT projects.
Looking for the cheapest NFT projects in 2023? Keep reading as we reveal the top 11 coolest NFT projects that have taken the sector by storm so far.
1. DogeStar – New Doge-Themed Crypto will Feature an Upcoming NFT Marketplace 
DogeStar ($DOGESTAR) is a new cryptocurrency platform that will offer various Web3 elements such as an NFT marketplace and metaverse environment to token holders.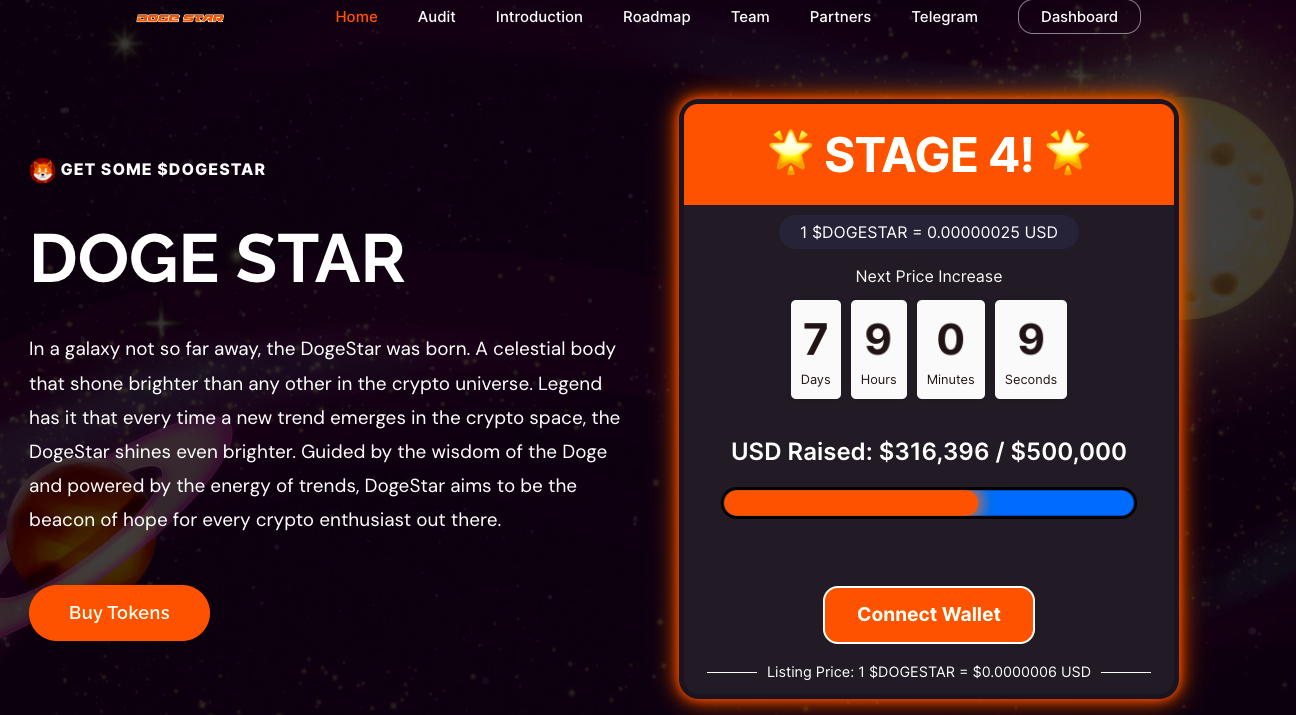 While meme coins tend to offer little utility to users, DogeStar will soon incorporate various different DeFi elements. DogeStar has released a well-detailed seven-phase platform roadmap to describe the upcoming platform features. 
While the focus on the short-term is the ongoing $DOGESTAR presale and exchange listings, DogeStar is focusing on adding different NFT elements in the coming months. 
Phase 5 of the DogeStar roadmap will feature NFT development and the launch of NFT collections. By phase 6, these newly released NFTs will be deployed on the DogeStar metaverse. Thus, token holders can access unique avatars, and earn rewards on the ecosystem. 
In the future, DogeStar will also launch a merchandise store and start carrying out charitable initiatives. 
Thus, the focus is on building a loyal community of investors who are willing to stick with the project for the long haul. Currently, $DOGESTAR is priced at only $0.00000025 per token during the fourth phase of the presale. By the time $DOGESTAR lists on exchanges, the price will increase to $0.0000006 per token – a 140% price jump.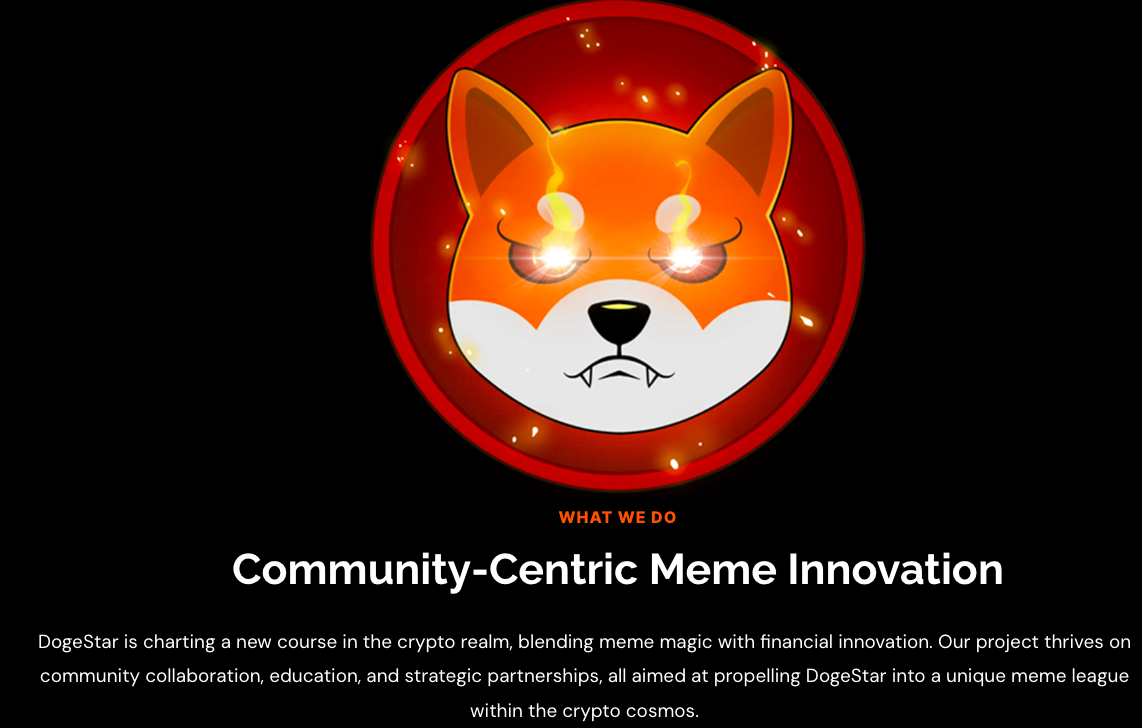 The smart contract has been successfully audited by Coinsult, and the team behind DogeStar has experience working in the Web3 and blockchain space. 
Since the start of the presale, this new cryptocurrency has raised more than $315K. Stay updated with this project by joining the DogeStar Telegram channel and following the Twitter account. 
2. Pikamoon – New Play-to-Earn NFT and Metaverse Ecosystem 
Pikamoon ($PIKA) is a play-to-earn and role-playing game, which allows players to join a metaverse to engage in battle and exploration opportunities. The metaverse is set within the virtual world of Dreva – which will feature 18,012 Pikamoon NFT avatars.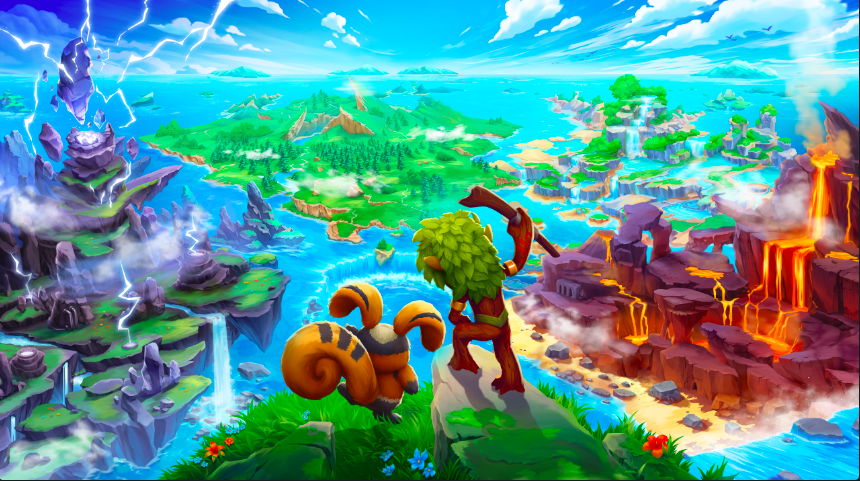 Each NFT avatar belongs to one of the four regions in Dreva – the Thunder Collective, Water Kingdoms, Flame Empire, and Earth Regions. To enter the gameplay, you must hold at least one Pikamoon NFT. Through the exploration mode, players can explore the different environments, catch other Pikamoon avatars, and interact with NPCs. 
Pikamoon will also feature a battle mode – where you can pit your NFTs against the opponent's avatars. To heighten your winning chances, you can purchase NFT items such as healing potions, boosts, and weapons, from an NFT marketplace. 
All the Pikamoon NFTs can be purchased with $PIKA – the native cryptocurrency. At press time, $PIKA is priced at $0.0006 during its final presale round. After the presale ends, the token will be listed on crypto exchanges at a price of $0.0007 per token. 

So far, the presale has raised more than $4.2 million. The presale hard cap is set at $6 million. For more information on this P2E cryptocurrency, read the Pikamoon whitepaper and join the Telegram channel.
3. Doodles – Popular NFT Collection Boasting a Trading Volume of Over 290,000 ETH
The next new NFT to invest in is Doodles – a unique collection of 10,000 pieces comprising of different facial expressions, hairstyles, and colors. One of the most popular NFT collections, Doodles has a live trading volume of more than 290,000 ETH. 
The live floor price for this NFT line is 1.58 ETH. Built on the Ethereum blockchain, Doodles NFTs are also used as PFPs (Profile Pictures) across social media sites such as Instagram and Twitter. Holders of this collection can also get access to future releases, events, and collaborations with other artists.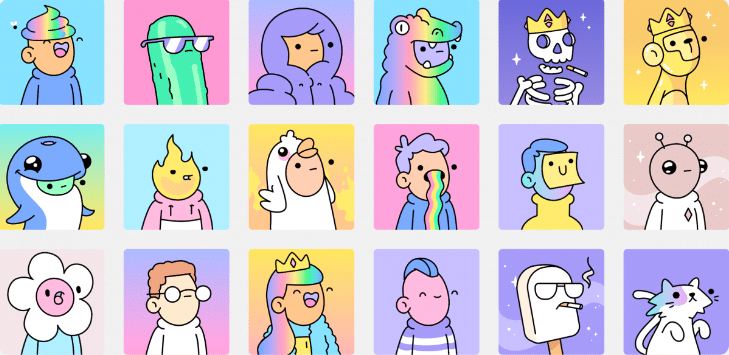 Furthermore, Doodle NFT holders will also get access to physical wearables. With your unique NFT Doodles, you can get participate in the community's treasury, known as Doodlebank. On the Doodlebank, users can vote on multiple topics such as deciding real-life meetup locations and voting on philanthropic ventures. 
The team behind this project has previous experience in the NFT space – as they helped build CryptoKitties – one of the most popular NFT projects in the space. 
4. Saved Souls – Nautical-Themed NFT Collection will Soon Implement Gamification Features
Saved Souls is a new NFT project that embraces adventure and exploration through its nautical-themed NFTs. From a collection of 10,000 Ethereum-based collectibles, each Saved Souls NFT has an ocean-going theme. 
Characters are dressed up as sailors and possess unique characteristics, traits, and rarities. The first Saved Souls mint took place in April 2023 – where each user who participated got a free mint. Now, it costs 0.009 ETH to mint a new NFT on Saved Souls.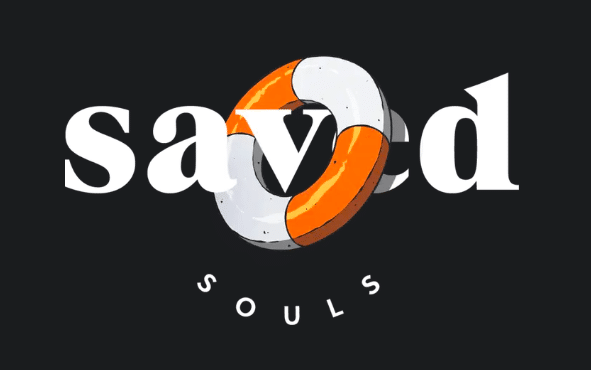 Similar to popular NFT collections such as Bored Ape Yacht Club (BAYC), Saved Souls can be used as a PFP collection. Each character on the collection has been algorithmically generated on the blockchain. At the time of writing, the Saved Souls project is working on gamification features to reward NFT holders. 
For example, holders will be able to earn achievements for reaching specific milestones. Currently, Saved Souls has a live trading volume of more than 1,764 ETH and a floor price of 0.0219 ETH. 
5. FaceTransPlants – Hilarious NFT Collection Featuring Snoop Dogg as a Plant
FaceTransPlants contains 10,000 Ethereum-based NFT caricatures of plants with faces. This gripping NFT storyline contains hand-drawn images of plants, with hilarious designs and unique patterns. 
Although a new NFT collection, FaceTransPlants rose in popularity after the release of one of their NFTs based on Snoop Dogg – the popular musician. The NFT even contained portraits of the rapper's infamous chain and blunt, which has helped it gain popularity across social media. 

SCALE, the anonymous artist responsible for this unique collection, has been dropping hints of his identity throughout the different collections. This adds an exciting investigative element to the platform – as community members are coming together to find the true identity of the artist.
 FaceTransPlants wants to develop unique ways of viewing art. In the future, the platform will host virtual and real-life events in collaboration with real artists. FaceTransPlants will also offer free physical prints of your respective NFTs. 
6. Moonbirds – Access On-Chain and Customizable NFTs
Moonbirds is a collection of 10,000 Ethereum NFTs, that can be customized and used to earn rewards. Notably, Moonbirds are full on-chain, meaning that the images have been rendered directly from Ethereum-based smart contracts. 
Thus, this NFT line is open to several customization options. While the basic design of the NFTs feature owls, they can be customized to include the birds wearing spectacles, and possessing skeleton-like frames. 

The project has been created by Justin Mezzell – the Co-Founder of the PROOF Collective. This unique Web3 ecosystem unites NFT enthusiasts and creatives. Depending on your wallet holdings or achievements earned within PROOF – NFT holders can update their Moonbirds NFTs. 
NFT holders can also earn Nesting Rewards, the longer they hold their NFTs. Furthermore, the platform will connect Moonbirds holders with popular artists by hosting exhibitions and events. Moonbirds will also offer exclusive digital drops to offer special pieces to community members. 
This popular NFT collection has a floor price of 1.99 ETH, and a trading volume of more than 326,000 ETH. 
7. Women Rise – Empowering NFT Collection Featuring Women in Different Professions 
Women Rise is a new NFT campaign that highlights the importance of women in modern society through unique NFT portraits. This NFT project has been created by Maliha Abidi – a Pakistani author. 
Showcasing a passion for storytelling and connecting with like-minded people – Women Rise contains 10,000 unique NFTs. Each NFT highlights women in various professions, whether it be as a scientist, activist, or an astronaut. Holders of the Women Rise NFT will get access to real-life meetups, giveaways, and airdrops.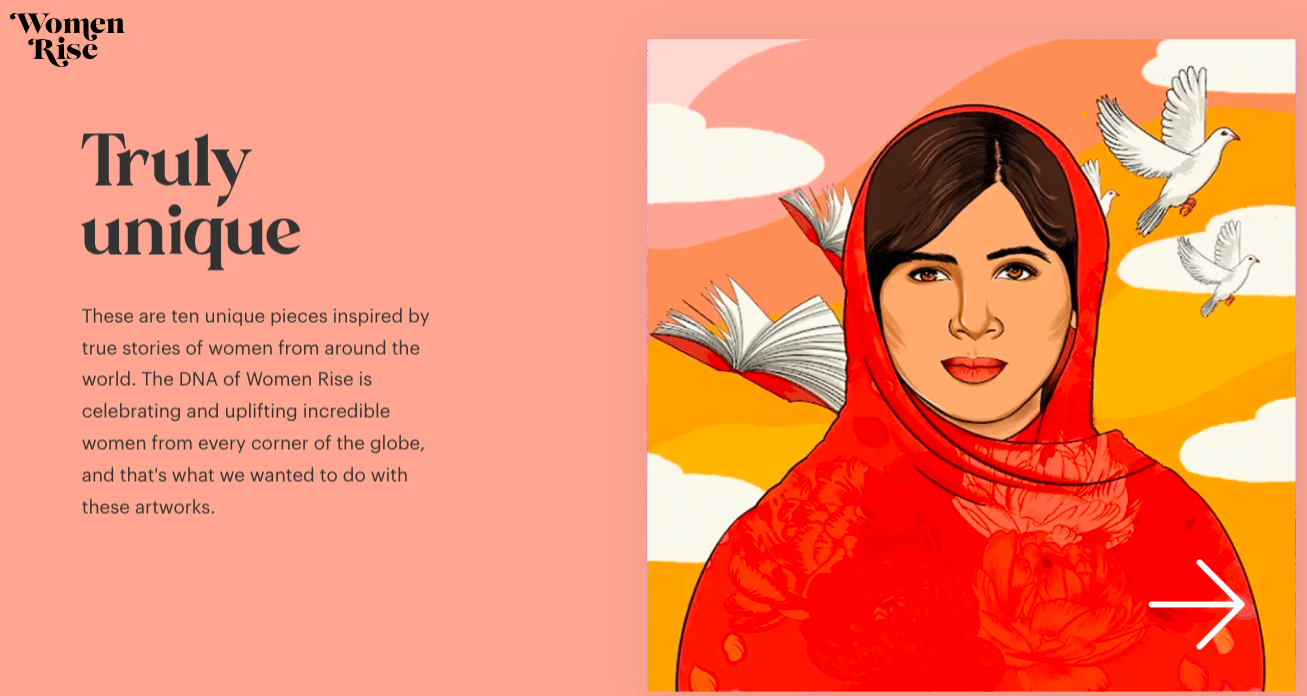 Recently, Women Rise spoke in NFT Paris – one of the most popular Web3 conferences held in France. The platform has also announced the launch of a new VR educational initiative and an art studio. 
One of the most popular collections in the Women Rise NFT collections are the 1-on-1s. These feature 10 unique portraits of real-life women around the globe. One of the most popular pieces includes an NFT portrait of Malala Yousafzai. 
8. CryptoBlades – Play-to-Earn and Role-Playing NFT Game Offers Staking and Playing Rewards
CryptoBlades is a play-to-earn NFT game where players can purchase their own NFT characters and weapons. Based on the CryptoBlades Kingdoms metaverse, players can progress through the gameplay and take part in Player vs Player battles to earn rewards. 
At the center of the ecosystem is $SKILL, the native cryptocurrency. With $SKILL, users can purchase land on the CryptoBlades Kingdoms metaverse. Land is minted as NFTs on the metaverse. The other NFT component on CryptoBlades are the 'Heroes' – your characters that will be used within battle.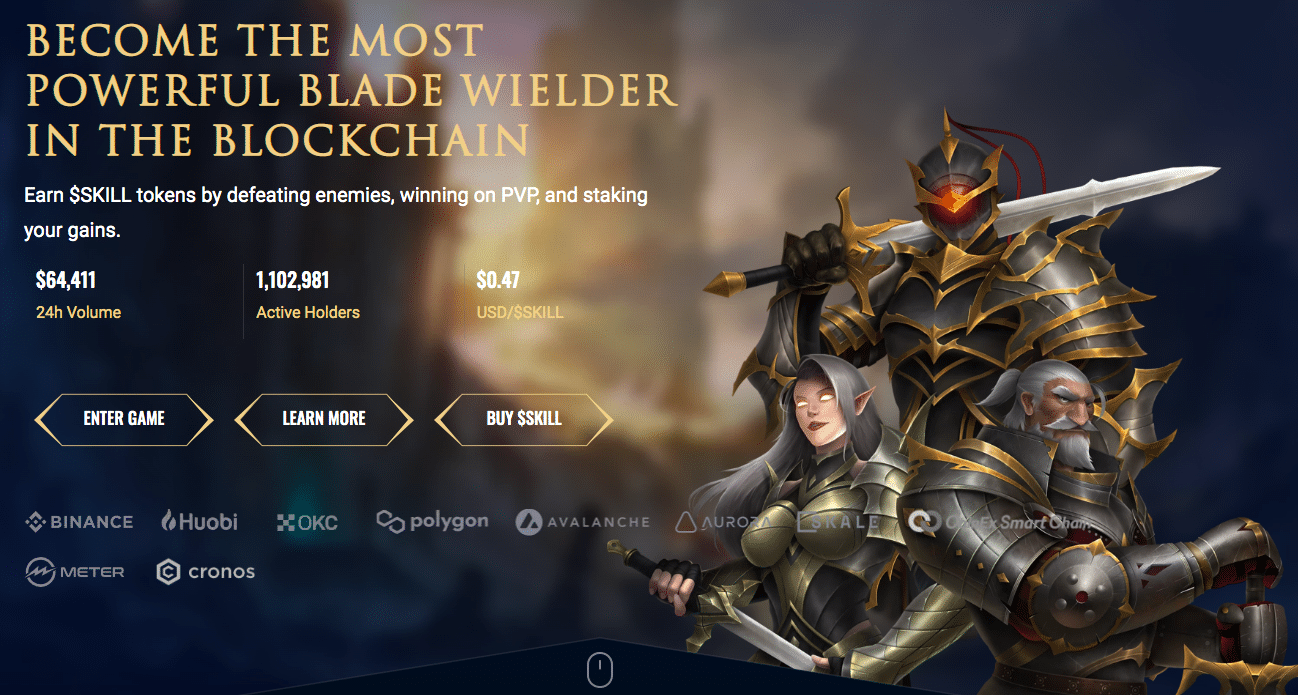 Each NFT character is associated with a unique element – Fire, Earth, Lightning, or Water. The possession of each element offers the NFT a distinct advantage in battle. The final NFT component are your weapons. After minting your first NFT character, they will start with a beginner weapon and low stamina levels. 
Your NFTs can be upgraded as you earn further rewards and progress within the CryptoBlades universe. These NFTs can also be traded through the CryptoBlades marketplace. 
9. VeeFriends – Unique NFT Collection Created by Gary Vaynerchuk
VeeFriends is an NFT platform created by Gary Vaynerchuk – a social media influencer known for his hot takes on Web3 and NFTs. The first VeeFriends NFT collection consisted of 10,255 NFTs based on 268 unique characters hand-drawn by Gary. 
The NFTs consist of three ranges – Admission tokens, Gift tokens, and Access tokens. These NFTs give holders access to a yearly conference known as the Veecon – where Gary Vaynerchuk and other professionals talk about Web3 tools, pop culture, and business ideas. 

Depending on your VeeFriends rarity, you can access meet-ups with Gary via group settings, virtual access, or even one-on-one alone time. Recently, VeeFriends released series two of their NFT collection – which consists of more than 55,000 pieces. 
Series 2 has a trading volume of more than 34,000 ETH, while the original series has a trading volume of more than 67,000 ETH. The floor price of the series 1 VeeFriends collection is 1.88 ETH. 
10. Flyfish Club – World's First NFT Membership-Only Private Dining Club
Flyfish Club is an exclusive NFT project for those looking to enjoy a special culinary experience. This is a private dining club exclusively reserved for holders of the Flyfish Club NFTs. 
The membership gives users access to an upscale restaurant, cocktail bar, Omakase room, and an outdoor space. Notably, the restaurant is located in a popular Lower East Side neighborhood of Manhattan – ranging more than 11,000 square feet.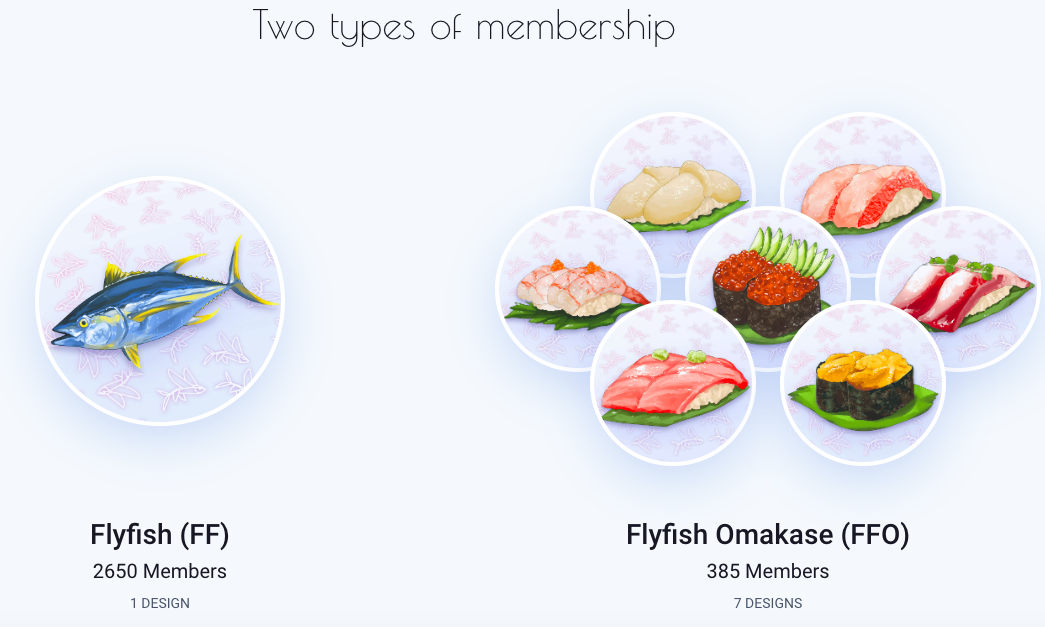 There are two types of NFTs – Flyfish (FF) and Flyfish Omakase (FFO). The latter gives users exclusive access to a private Sushi Omakase room. The Flyfish Membership is given to only 2,650 members, while the Flyfish Omakase membership is limited to just 385 NFT holders. 
The restaurant will feature a variety of premium seafood dishes, making for a fascinating culinary experience. The original mint price was 2.5 ETH for Flyfish (FF) and 4.25 ETH for Flyfish Omakase (FFO). 
Currently, Flyfish Club has a trading volume of nearly 10,000 ETH and a floor price of 1.43 ETH. 
11. Fitness Fiend – Fitness-Based Project Consisting of 6,666 3D NFTs
Fitness Fiend is a new NFT collection that may interest fitness lovers. This collection features 6,666 fitness-loving NFT characters. 
The NFTs feature over 100 distinct traits – whether it be their hairstyle or fitness equipment. A diverse project, Fitness Fiend's NFTs range is comprised of females, males, and Unisex avatars. NFT holders can get discounts on Fitness Fiend's shakers and on the merchandise store.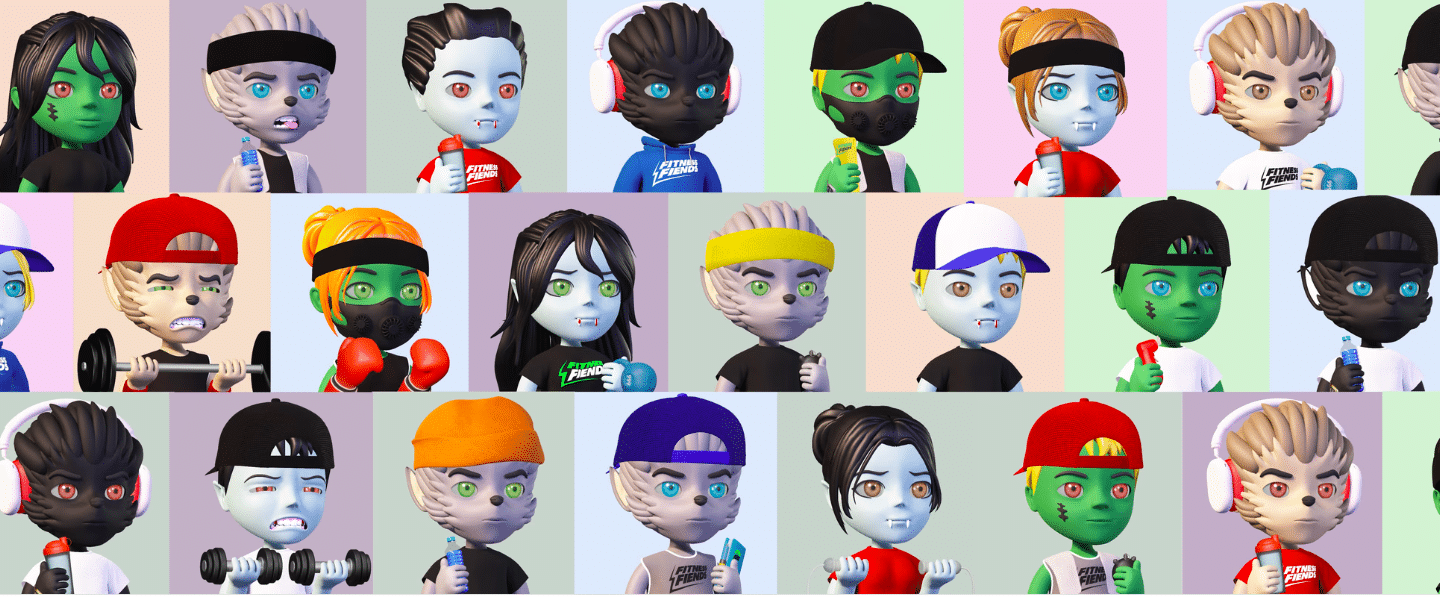 Fitness Fiend will also host an upcoming metaverse environment, where NFT holders can workout and train together through virtual gyms. This will foster a tight community of individuals looking to socialize and engage in games with each other. 
By partnering with Matrix Fitness, Fitness Fiend will also launch free membership gyms for all its NFT holders. The first site is expected to be located in the South of England, with global expansion on the cards. 
In April 2023, Fitness Fiend completed its first mint. The mint price was just 0.019 ETH. 
---