12 Best Cheap NFTs to Invest in 2023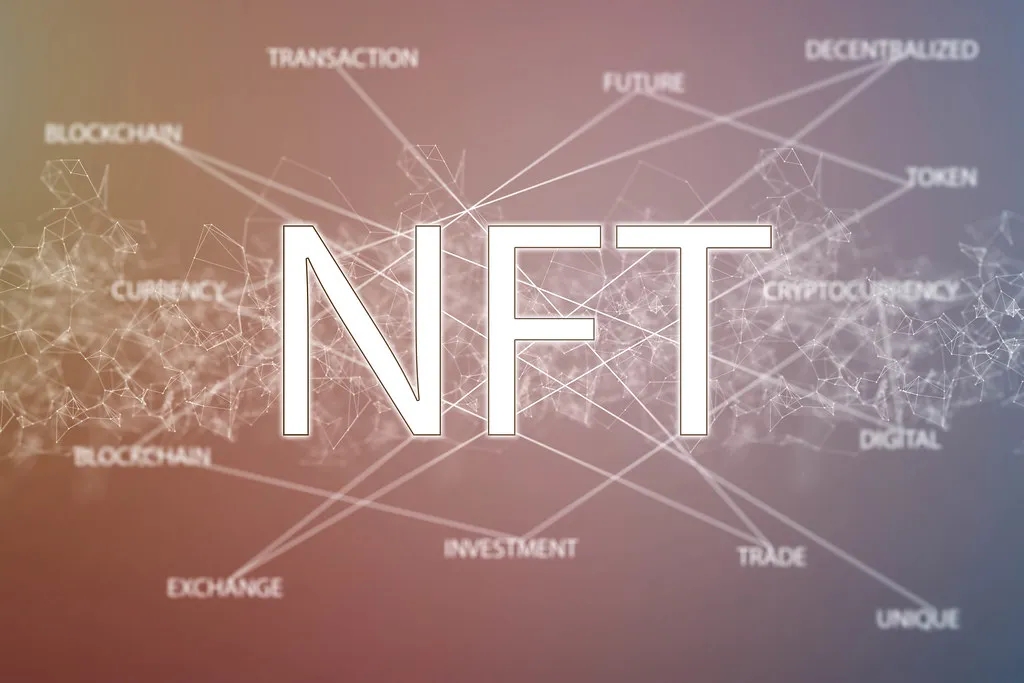 Disclaimer: The Industry Talk section features insights by crypto industry players and is not a part of the editorial content of Cryptonews.com.
One of the best ways to profit from cryptocurrency is by purchasing the best cheap NFT projects. This technique works well as cheaper collections tend to offer more room for growth.
Throughout this guide, we'll be taking a look at 12 of the best cheap NFTs to buy and discussing whether cheap NFTs make for a good investment. Let's get started.
The 12 Cheapest NFT Projects with Potential
We've included some of the best cheap NFT projects in this list. Each is currently selling for a cheap price, offers ample utility, and could perform well over the coming months.
Wen Sandwich - The New NFT Artwork from BAYC Artist, Migwashere
Tamadoge - Exciting NFT and Meme Coin Project with P2E Features
Silks - A Thoroughbred Horseracing P2E Game
Cocky - An Exclusive Lifestyle Club That Provides Utility
Battle Infinity - NFT-Based Fantasy Sports Platform with DeFi Elements
Lucky Block - NFT Competition Platform Hosting Huge Prize Draws
MetaBlaze - Exciting Triple-A Play-to-Earn Crypto Game
HELIX Founder Pass - Early Access Pass to the Upcoming HELIX Metaverse
Street Machine - Narrative-Focused NFT Collection Inspired by Anime
Paw Fury: Play-to-earn 3D immersive NFT gameplay
The Indifferent Duck - Well-Designed Collection Offering Access to Upcoming Mints
Frontier - NFT Collection used in the Popular Frontier Game
MyCryptoHeros - Popular Crypto Game with NFT-Based Assets
Reviewing the Best Cheap NFTs to Buy
In order to provide investors with as much choice as possible, we've included the best cheap NFTs to buy in a wide range of sectors, including the Metaverse and play-to-earn (P2E) gaming.
1. Wen Sandwich – The New NFT Artwork from Bored Ape Yacht Club Artist Migwashere
The value of an NFT largely depends on the credibility of the artist. Migwashere is an established NFT artist best known for Bored Ape Yacht Club, Sneaky Vampire Syndicate, and HoF Goat Lodge. Apart from NFTs, his artworks have been used in books, video games, tabletop games, animated films, movies, and the toy industry.
But Migwashere's reputation partly explains the hype around Wen Sandwich. It is an artwork collection that stands out in its own right. In fact, it is one of the most interesting NFT artworks of recent years. The pixel art NFT collection allows you to create your own custom sandwich NFT, by choosing from over 150 ingredients. You will find everything from the basics to fancy favorites, and even weird-ass sandwich combos on the menu.
The key highlight of the artwork is its cultural variations. No matter which part of the world you're from, you will find a Wen Sandwich that tantalizes your taste buds.
Wen Sandwich minting will start at the end of January 2023. While the artwork doesn't have a supply limit, it has a time limit. You can mint Wen Sandwiches only during the scheduled period. After that, you can buy second-hand sandwiches from secondary markets. Wen Sandwich is a community-driven artwork collection built on the Ethereum blockchain.
Once the minting begins, head to the official Wen Sandwich website, connect your wallet, and curate your Sandwich with ingredients of your liking. The NFTs will be delivered to your account on checking out. Wen Sandwiches are priced from 0.05 ETH.
2. Tamadoge - Exciting NFT and Meme Coin Project with P2E Features
Tamadoge (TAMA) is a P2E gaming NFT project and perhaps the coolest NFT project to invest in right now.
The asset takes elements from meme coins and the Metaverse in order to create an engaging ecosystem that resonates with crypto investors.
People participating in the Tamadoge ecosystem can raise, breed, and battle virtual 3D-animated pets. The core gameplay occurs within a Metaverse world known as the Tamaverse. In this virtual universe, players can view their pets, interact with one another, and explore.
Tamadoge pets are tokenized as NFTs and can be upgraded using items available from the in-game store including cosmetics, toys, and food. Each time the ranking of a pet improves, its holder earns Dogepoints, improving their leaderboard ranking and increasing their share of the rewards. This creates a positive feedback loop incentivizing players to keep improving their pets.
Investors have enjoyed this concept, with the Tamadoge earning $19 million during its presale before soaring in value from a $0.03 listing price to a high of $0.197 just days after its release on the leading exchange OKX.
This impressive growth reinforced Tamadoge's status as one of the top utility NFT projects.
While some investors might think the best is over, Tamadoge is only just getting started. The project has recently launched its 21,000 NFT Pet collection, which will be used in the highly-anticipated Tamadoge game.
The 100 Ultra Rare Pets - which boast improved stats and traits - became the top trending collection on OpenSea when it launched, after raising 250ETH.
While those still have a floor price of 5.7ETH - and only six listed below 80 ETH - the Common-tier Pets are available for 0.2ETH.
With the release of the Tamagoge NFT collections marking the rollout of the project's core features, it'll be interesting to see how TAMA performs over the coming months.
Join the Tamadoge Telegram group to keep up-to-date with the project's latest developments.
3. Silks - A Thoroughbred Horseracing P2E Game
The NFT market has no shortage of projects and collections on sale at the moment. However, very few of them offer something new and unprecedented. Those are the projects that, if you get in early, can lead to strong returns should things go well.
Silks look like one of those NFT projects - with sales going on right now, that could be a massive bargain. Silks is a P2E game with a metaverse that mirrors the real world of thoroughbred horse racing. If a horse wins in the real world, it is reflected in the game, and players stand a chance to win rewards. These rewards come in the form of NFTs.
The game has several NFT collections, including Silks Avatars, Horses, Stables, and Land. Silks Avatars is the sale that is going on right now, and over 65% of it has already been sold. It has even reached the top 10 sports NFTs on OpenSea. These avatars are important because they allow you to play the game and reap its many benefits.
Silks have a total of 10,000 Silks Avatars, which have different traits and rarities. With such unique mechanics, picking up an avatar now could explain why there is such a rush for the NFTs. Benefits of having a Silks Avatar include a lifetime mint pass for the annual Genesis Yearling Sale, exclusive experiences, giveaways, and IRL events.
Players have a wide variety of activities to participate in, including buying, breeding, trading, and racing their horses. There is also a Community Horse Farms, where staking allows you to earn rewards in NFTs. You can also build Horse Farms on Silks Land in exchange for a fixed fee and a share of the rewards generated by Silks Horses.
Silks is undoubtedly, one of the more exciting NFT projects around. As a result of its several NFT collections and unique real-world mirroring design, the project's collections could potentially be very cheap at the moment. It's at least worth looking at, as it doing something no other project is.
4. Cocky - An Exclusive Lifestyle Club That Provides Utility
The next project on this list is changing the definition of utility by providing all its holders access to world-class music events. Cocky is an NFT lifestyle club that offers once-in-a-lifetime experiences for its holders in prestigious locations across the globe.
The events surrounding Cocky will focus on electronic music in unconventional locations. They intend to host at least two in-person events alongside regular virtual events annually. To have the opportunity to attend these immersive experiences, you will have to hold one of the Cocky NFTs.
The NFT collection is expected to mint at some point in Q4 2022. It will consist of 10,000 Cocky Can NFTs with 51 different skin variations and three separate colored lids to distinguish the tier-based benefits received. Some benefits include luxuries such as additional invites, bar tabs, accommodation, and subsidized transport.
Furthermore, there will be one extremely rare "Black Can" NFT that provides the following benefits;
Return business class flights to the event
A plus two invite
Accommodation in a luxury resort
Meet and greets with the artists
All-access passes at the event.
In addition to the Black Can, three lucky NFT holders will also experience their Cocky Cans "Blacking Out" for 24 hours before an event. This signals that they are VIP guests and can claim additional perks, including VIP access, luxury flights and accommodation, and a hefty bar tab to enjoy with their guests.
Cocky has created a unique utility for their NFTs, dubbed Mutations. These Mutations appear on the background of the NFT and appear as stamps when an NFT holder attends the Cocky events or interacts with the ecosystem. Eventually, the mutations will make every NFT unique, as Cocky NFT holders write their own stories through the feature.
Cocky events won't be your typical EDM festival in muddy fields or abandoned warehouses. Instead, the events will take place in unconventional locations that pay homage to the location's culture, landscape, and history.
Due to the unconventional locations, ticket volume will depend on the venue's capacity. Therefore, token holders must be quick in registering their interest in attending each event. If a token holder receives an NFT and cannot attend, they are free to sell the ticket on the secondary market. In addition, only Cocky NFT holders can purchase tickets from the secondary market, adding further utility to the NFT.
Overall, Cocky is set to change the definition of utility in the NFT space by providing access to events that money cannot buy - only ownership can.
5. Battle Infinity - NFT-Based Fantasy Sports Platform with DeFi Elements
Battle Infinity (IBAT) is an NFT project that aims to disrupt the crypto industry through the creation of an NFT-based fantasy sports league as well as an ecosystem consisting of a diverse range of DeFi features.
The Battle Infinity ecosystem is split into six different sections. A fantasy sports league (which will initially launch with Cricket before branching into other sports), an NFT marketplace, a decentralized exchange, a staking platform (with over $4 million total value locked), a Metaverse arena, and a collection of P2E games.
In order to participate in the fantasy sports league, holders will need to purchase an NFT pass. After doing so, they will be given a budget to build a fantasy team, with player stats based on real-world performance. Winning NFT passes will be sellable on the NFT marketplace.
Battle Infinity has been performing rather well since its release. During its presale, the project raised over 16,500 BNB. After getting listed on the PancakeSwap exchange, the IBAT token (which is also one of the best low cap crypto gems in 2023) increased in value by around 400%, making Battle Infinity one of the best cheap NFTs to buy this year.
Despite being one of the cheapest NFT projects, Battle Infinity has created a huge amount of intrinsic value for its investors. As the project's development progresses and its features get released, Battle Infinity could become the best cheap NFT to buy, making the project worth checking out for any NFT investor.
6. Lucky Block - NFT Competition Platform Hosting Huge Prize Draws
Lucky Block (LBLOCK) is a platform dedicated to hosting exciting competitions with huge prizes, including $1 million in Bitcoin, a Bored Ape Yacht Club NFT, and a luxury home. Despite being one of the cheapest NFT projects, Lucky Block has ample room for growth making it worthy of consideration for investors trying to find the best cheap NFT to buy.
Each prize draw can be entered by purchasing a Lucky Block NFT. As the price of each is dependent on the potential jackpot, there are plenty of cheap NFTs for sale. In addition to providing entry to a competition, each NFT entitles the holder to a portion of the reward pool, meaning that even the cheapest NFT has ample long-term value.
Near the end of July, Lucky Block transitioned from the BEP standard to ERC-based architecture. This removed the tax on transactions and paved the way for listings on centralized exchanges like Gate.io and MEXC.
On September 30th, the Lucky Block team initiated monthly token burn equality to 1% of the LBLOCK supply. Together, the factors helped to cement Lucky Block as a cheap NFT that will blow up over the coming months. As such, it's worth checking out Lucky Block today in order to pick up some cheap NFTs to flip.
7. MetaBlaze - Exciting Triple-A Play-to-Earn Crypto Game
MetaBlaze (MBLZ) is a presale cryptocurrency project that aims to create a triple-a P2E NFT game. The project is currently in presale, and with tokens selling for just $0.00015069 MetaBlaze is one of the cheapest NFTs to buy now.
As one of the best cheap NFT projects, MetaBlaze provides its holders with a great deal of value. The project will create a Metaverse world that will be accessible via the Blaziverse dApp. This will also act as the portal to various MetaBlaze P2E games beginning with the MetaMinez mini-game.
Later in the project's development cycle, MetaBlaze will release a large-scale role-playing game. This will be the project's flagship offering and could give even the best crypto games a run for their money.
Overall, MetaBlaze is an interesting new crypto project that is selling out quickly. Currently, MetaBlaze has raised $3.3 million of its $4 million goal, meaning it's worth checking out the project today before the presale sells out.
8. HELIX Founder Pass - Early Access Pass to the Upcoming HELIX Metaverse
Next on our list of the cheapest NFTs to buy is HELIX Founder Pass, a collection of 5,000 NFTs which provide the holder with access to an upcoming Metaverse world, known as Parallel City. The current floor price for the project is just 0.263 ETH making it one of the cheapest NFT projects to buy in the Metaverse sector.
HELIX Founder Pass holders will receive exclusive access to the HELIX Metaverse game 3 months early, providing plenty of time for players to get ahead. In addition to its focus on the Metaverse, HELIX will also create a range of P2E player-vs-player game modes including Battle Royal and Deathmatch.
In contrast to other gaming-centric cheap NFT collections, HELIX will create a ranking system in order to best reward the most skilled players. With Esports growing in popularity yearly, this could help push HELIX to the forefront of a highly competitive market and make it one of the best cheap NFT projects.
9. Street Machine - Narrative-Focused NFT Collection Inspired by Anime
Street Machine is an interesting new collection focused on creating cheap NFT art. The project consists of 8,000 unique Street Machines which currently have a floor price of 0.334 ETH.
The project takes inspiration from anime and features cheap NFT art designed in a similar style to popular Japanese drawings. The project has a focus on narrative rather than utility. As such, the Street Machines collection is linked to an upcoming three-part graphic novel that will be released online.
The project has been created in collaboration with a range of high-profile figures in the NFT community including Rarible and Doodles. Later down the line, Street Machines will hand over the IP rights to each NFT to holders.
While Street Machine might not be the cheapest NFT on our list, it could be the top NFT to buy for fans of cheap NFT art.
10. Paw Fury: Trending Play-to-Earn That Uses AI to Simulate Real-World Climate Situations
Paw Fury is an AI-powered blockchain game focused on combating climate change. The project follows a team of eco-warriors led by a brave Shiba Inu character called Max to combat the Carbon Lords and their army of Crooks.
The mission of this team is simple – fight the environmental polluters and make Paw Island Paradise a green environment for all.
The game incorporates immersive gameplay dynamics that provide excitement and educate players about the pressing urgency of addressing greenhouse gas emissions.
One of the remarkable aspects of Paw Fury is its integration of the crypto space's most promising systems. Each team member is represented by a unique digital avatar, or non-fungible token (NFT), possessing distinct traits and capabilities.
Additionally, users can acquire 1,000 limited-edition NFTs of the team members, with proceeds directly supporting the preservation of endangered species and their habitats.
Furthermore, Paw Fury employs a play-to-earn model, where players earn coins by participating in various adventures.
These rewards are provided in the form of the native $PAW token, currently available on presale. Users can also stake and lock up this asset to contribute to network security and earn additional $PAW tokens.
The project's unique selling proposition (USP) has garnered significant interest from investors. It is the first-ever NFT play-to-earn game that fully integrates AI technology, which plays a role in real-time carbon tracking.
Additionally, there is a carbon offset marketplace within the game where users can trade the carbon credits they earn to reduce their carbon footprint.
The Paw Fury team has already raised over $6.6 million from investors. Early-bird investors can purchase $PAW at the presale value of $0.0000000316 before it lists at $0.0000000336.
11. The Indifferent Duck - Well-Designed Collection Offering Access to Upcoming Mints
Created in December 2021, The Indifferent Duck is a collection of 10,000 unique NFTs that exist on the Ethereum network. With the current floor price of the collection being just 0.001 ETH, it can be purchased for the lowest price out of any cheap NFTs for sale.
Despite being one of the cheapest NFTs to buy, The Indifferent Duck took a very innovative approach to the minting process. Rather than randomly distributing pre-created NFTs, investors could purchase eggs which could then be customized using the BRAVO Maker - a simple drag-and-drop tool allowing people to create their own NFT designs.
Investors looking for the next cheap NFT for sale should check out The Indifferent duck. While the project lacks much in the way of utility, holders will get early access to mint the creator's other upcoming collections which could prove profitable.
12. Frontier - NFT Collection used in the Popular Frontier Game
For fans of P2E games, Frontier could be the best NFT to buy for cheap. With the Frontier game having a lot of depth, the NFTs present in the collection vary a great deal, ranging from in-game items to characters. The cheapest NFT to buy in the collection is currently 0.015 ETH.
Frontier has grown in popularity a great deal since it was initially released. In the game, players will be assigned to one of two teams before battling it out in order to conquer the simulated world. In doing so, players can earn crypto rewards and unique items which can be equipped to provide an advantage or sold on any of the best NFT marketplaces.
Being one of the cheapest NFTs to buy, Frontier could yield impressive returns for investors. However, the success of the project's NFTs will be heavily dependent on the game's adoption, making this cheap NFT for sale only worth picking up if the game seems ready to take off.
13. MyCryptoHeros - Popular Crypto Game with NFT-Based Assets
Another of the best cheap NFT projects within the NFT game sector is MyCryptoHeros. Launched back in 2018, MyCryptoHeros was one of the first blockchain games to hit the market. As such, its NFT collection contains a total of over 85 thousand items, all of which are usable in-game.
The project features a wide variety of different ways to earn. Users can rent out MyCyptoHeros characters to use within the game in order to earn rewards in the form of rays, one of the cryptos with the most potential. Alternatively, users can buy heroes and rent them out to other people in order to earn a profit.
With the collection starting at just 0.002 ETH, it's worthy of consideration for investors looking for the cheapest NFT to buy. As the collection features so many items, it's important to understand the function of each in-game in order to get a solid basis for determining which cheap NFTs to flip.
Are Cheap NFTs a Good Investment?
Investors looking for cheap NFTs to buy now will likely be wondering whether the assets will perform well as an investment. While it's difficult to predict the cheap NFTs that will explode, we've rounded up a few reasons why cheap NFTs can make for good investments.
Upside Potential
Are you looking for NFTs and cryptos with the most upside potential? While expensive collections can be attractive for investors looking to minimize risk, they tend to lack the upside offered by cheaper collections. In cryptocurrency, value is driven in a large part by demand. As such, investing in a project that is still relatively new can yield far greater returns than a collection that everybody already knows about.
Lower Capital Requirements
With even the cheapest Bored Ape NFT selling for tens of thousands, many high-profile NFT collections are out of reach for the average person. However, investing in cheap NFTs that will explode can allow people to get exposure to one of the fastest-growing sectors (NFTs) without having to outlay huge amounts of capital.
Utility
It's a common misconception that cheap NFTs lack utility. In fact, the best cheap NFT projects are often more innovative than expensive collections. As such, investing in cheap NFTs to buy now can be a great technique to get exposure to the latest concepts in the crypto space.
IMPT is a great example, its NFTs have a real-world use case that will help users offset their carbon footprints and tackle global warming.
Less Established
Typically, cheaper NFTs will be from less established projects. This is excellent for investors as it makes it possible to get involved with a project early in its lifecycle. While even the cheapest Bored Ape NFT is expensive as it's a well-known collection, there are plenty of cheap NFT collections that simply haven't had time to mature into their full potential.
Conclusion
Throughout this guide, we've taken a look at 12 of the best cheap NFTs to buy and discussed the validity of NFTs as an investment. During our research, we came across one project that presented itself as the best cheap NFT to buy.
IMPT is a new NFT project that is racing through its token presale amid huge hype because of its real-world use case in an urgent - and rapidly growing industry.
IMPT NFTs will help users offset their carbon footprints and fight the climate crisis, while the carbon credit market could increase 50 times in the next decade.
FAQs
What is the cheapest an NFT can sell for?
Technically, there is no lowest price that an NFT can sell for. A few of the collections we've looked at have a floor price of just 0.001 ETH ($1.30). However, depending on the blockchain an NFT is created on, gas fees can end up being more costly than the NFT itself.
Which NFTs should I buy cheap?
There are plenty of different cheap NFTs to buy now. However, not all of the collections will be worth purchasing. A few of our favorite cheap NFTs include IMPT and Tamadoge. Both projects have performed well thus far and present no signs of slowing up anytime soon.
What are the cheapest NFT collections?
The price for an NFT collection varies massively. Some collections, particularly those involved with P2E gaming, could have a low floor price due to having a common item within the collection while the average sale price is far higher. With that said, the Indifferent Duck had a floor price of 0.001 ETH making it the cheapest NFT on our list.
Can you buy an NFT for $20?
It's entirely possible to purchase an NFT for $20 or even below, in fact, most of the collections we've mentioned can be purchased for less than $20. However, while cheap NFTs can make for good investments, it's crucial to perform ample research prior to investing in a project.
---