Earn Passive Income And Interest On Your Cryptocurrencies With These Four Platforms
Disclosure: Crypto is a high-risk asset class. This article is provided for informational purposes and does not constitute investment advice. By using this website, you agree to our terms and conditions. We may utilise affiliate links within our content, and receive commission.
Disclaimer: The text below is an advertorial article that was not written by Cryptonews.com journalists.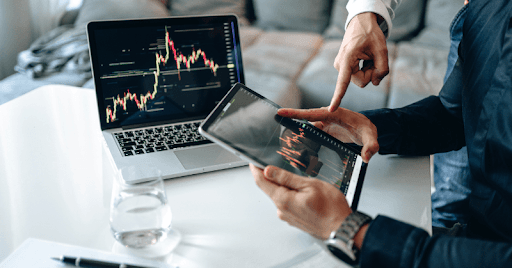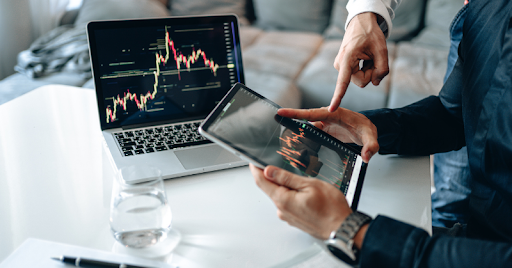 Cornered by extremely low interest rates, the rising cost of living, and a forced recession due to the COVID-19 pandemic, the global population is increasingly adopting cryptocurrencies as a supplementary source of income.
While many crypto users are familiar with the concept of trading to generate returns, the continuous advancement of blockchain technology and the introduction of decentralized finance (DeFi) has opened the doors to a whole new horizon of passive opportunities using cryptocurrencies that you already own. Like fiat currencies, DeFi now offers services like lending, staking, yield farming, and more to help crypto HODLers extract the most value from their holdings.
By passive income, we mean additional income that you can earn without participating in anything. For instance, if you prefer to HODL coins, you can also stake them for a certain period on one or more projects that you choose. Instead of sitting idly in your wallet, the coins you stake will earn you interest and rewards, which will in turn help grow your portfolio.
Another method to generate returns passively from your crypto is by depositing your digital assets in an interest-bearing crypto savings account. They work similar to fiat savings accounts, except that they offer interest as high as 20% APY.
Promising DeFi Projects That Generate Interest While HODLing
With the widespread adoption of cryptocurrencies, many new DeFi projects have entered the blockchain ecosystem, bringing along some of the most straightforward, proven, and vetted ways of earning from your crypto.
Among the many options available, CoinZoom, one of the largest institutional-grade cryptocurrency trading platforms, has made a mark for itself with its CoinZoom Earn feature by allowing users to earn interest on crypto they are already holding. The CoinZoom Earn feature offers up to 10% APY on crypto holdings and fiat deposits for its normal users and up to an additional 20% APY for its VIP customers.
As of now, the platform offers interest on more than 40 different tokens without the need for any long-term commitments. The interest on crypto holdings is accrued daily and credited to the user's account on the 7th of each month. Users can either redeem them anytime, re-invest them in their CoinZoom trading account, or spend them using their CoinZoom Visa Card.
Per CoinZoom CEO Todd Crosland, "We are striving to be more than just a crypto exchange for our customers. We provide a platform that allows customers to invest, spend, send, and now earn interest on all of their digital assets as well as USD, making it seamless to utilize CoinZoom for all of their banking needs."
AAX is another such platform that offers up to 20% APY on its crypto savings accounts for over 80 different crypto assets. As part of its ongoing promotion, the platform is currently offering up to 60% APY, the highest APY on crypto savings, for Tether (USDT), bitcoin (BTC), ether (ETH), and USDC tokens.
In addition to high interest rates on savings, AAX also offers its users a slew of rewards and promotions. By just completing all of the activities listed under your account's Reward Hub, you can earn around 45 AAB tokens (around 7.25 USD at current market prices).
BlockFi is another attractive option, especially for HODLers with limited proficiency with digital assets and the broad DeFi marketplace. Other than its cryptocurrency exchange, BlockFi also offers a crypto savings account. With a BlockFi Savings Account (BIA), users can earn up to 8% APY, which is accrued daily and paid monthly.
Additionally, the platform doesn't have any minimum balance requirement, allowing everyone to earn passive income regardless of the amount of crypto they hold. One of the best BlockFi attributes is that interest on savings is compounded monthly, allowing users to maximize their crypto holdings over the long term.
Another promising project that will be entering the market on September 16th is hi Earnings. Developed by hi, a community-driven financial services platform, Earnings will empower hi members to passively earn as high as 20% APY on cryptocurrencies like BTC, ETH, LTC, DOGE, BNB, and others, as well as on stablecoins like USDC and USDT.
Members of the hi community will be able to start using this feature by transferring their existing assets from a "Flexible' to 'Earnings' account. Once done, they can lock in their assets for a predetermined period of either 7, 30, 90, 180, or 365 days, with the interest rate varying based on the term selected.
One of the notable aspects of hi's passive 'Earning' program is that the interest rates are dynamic and transparent, allowing users to view the changes in real-time. Interest on the assets in the Earning account will be credited to the customer's wallet in hi Dollars, either daily or at the end of the lock in period.
Yield farming is another vetted option to earn additional income on your crypto holdings. Simply put, yield farming refers to the process of lending or staking your crypto assets to generate high returns over a locked period. When it comes to making more crypto with your existing crypto, YeFi ranks among the preferred DeFi staking platforms for crypto HODLers, primarily due to its cross-chain staking feature.
The platform, via its open-source and non-custodial protocol, allows users to earn passive interest of up to 80% APY by depositing crypto assets in the YeFi dApp for a period of 1 day or 15 days. At the end of the period, users can either withdraw their earnings or auto-renew the staking period to earn more rewards.
The YeFi dApp employs a smart contract to determine the interest rates before executing reward allocations every 10 minutes at the minting of each block. It is fully compatible with Binance Smart Chain, and offers a wide range of digital assets like BTC, ETH, BNB, YEFI, FIL, USDT, and many more.
Overall, YeFi.one stands out in the DeFi market because it provides the opportunity to earn passive income at some of the highest APY rates in the DeFi market. Better still, the platform also features an innovative "APY booster" feature that allows users to increase their earnings via referrals permanently.
---