8 of the Coolest NFT Projects in 2023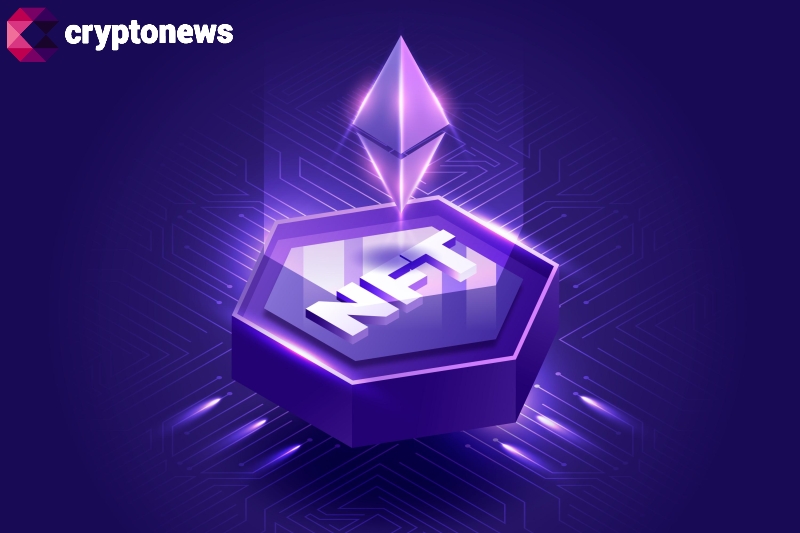 Disclaimer: The Industry Talk section features insights from crypto industry players and is not a part of the editorial content of Cryptonews.com.
Non-fungible tokens, commonly referred to as NFTs have grown significantly in popularity over recent years, leading many investors to search for cool NFT projects to invest in. However, finding these collections is far easier said than done.
Throughout this guide, we'll be taking an in-depth look at eight of the coolest NFT projects on the market, discussing the merits of each, and sharing our top pick for the coolest NFT. Let's get started.
Top 8 Coolest NFTs to Invest in
We've carefully researched some of the coolest NFT projects available for purchase right now and summarized each below. For investors looking for a more detailed review of each project, those can be found in the next section.
Tamadoge - The Overall Coolest NFT Project to Invest in
IMPT - Green Crypto Improving the Carbon Reduction Sector Using NFTs
Battle Infinity - Diverse Ecosystem of NFT and DeFi-Based Features
Lucky Block - NFT Competition Platform with Huge Prizes
MetaBlaze - Exciting Play-to-Earn Triple-A NFT Game
Bored Ape Yacht Club - Cool Blue-Chip NFT Project from Yuga Labs
Azuki - New NFT Collection Creating a Group of Web3 Enthusiasts
VeeFriends - NFT Project Building a Community of Entrepreneurs
Reviewing Our Favorite Cool NFT Projects
Now that we've got an understanding of what the coolest NFT projects have set out to achieve, it's time we take a detailed look at each of the projects. We've included a variety of collections with a diverse range of goals in order to appeal to investors of every preference.
Investors looking to make money with NFTs will often search for the coolest NFTs on the market. Let's explore some of the best NFTs to consider in 2023.
1. Tamadoge - The Overall Coolest NFT Project to Invest in
Tamadoge (TAMA) is a project focused on creating a cryptocurrency game that engages with users and rewards them for their gameplay. In order to create a strong ecosystem, Tamadoge has taken aspects from the Metaverse, NFTs, and meme coins in order to create a project with strong branding and innovative technology that resonates with crypto enthusiasts.
The project allows users to explore a detailed virtual world known as the Tamaverse. Within this expansive world, it's possible to see and interact with NFT-based 3D-animated Tamadoge pets. In order to increase their leaderboard ranking, a player can level up a pet using items available from the in-game store.
The players ranked the highest on the in-game leaderboard are entitled to the largest share of the P2E rewards pool which is distributed monthly. This incentives players to improve their pets, triggering the 5% burn mechanism on revenue generated from the Tamadoge store. This increases the scarcity of the TAMA token, slowly boosting the asset's value.
Tamadoge managed to sell out its $19 million presale far ahead of schedule before exploding upon its OKX listing, rising in value from its $0.03 listing price to $0.197 at its peak, causing TAMA to become one of the best cheap cryptos to buy. However, this is likely only the start for TAMA.
On October 6th, the first Tamadoge pet NFT collection was released consisting of 100 ultra-rare NFTs. This will soon be followed by the release of a further 1,000 rare and 20,000 common Tamadoge pets making it one of the best upcoming NFT drops in 2023. With TAMA shooting up in value by more than 600% upon an exchange listing, it'll be exciting to see where the price heads following the release of the project's core features.
Tamadoge has already been one of the year's best crypto presales and now with the release of its NFT collections, Tamdaoge is perhaps the coolest NFT project too. With the ultra-rare collection selling out quickly, it's the perfect time to check the project out.
Join the Tamadoge Telegram to stay informed of the latest updates. Admins will never message first.
2. IMPT - Green Crypto Improving the Carbon Reduction Sector Using NFTs
IMPT is a project focused on reducing the carbon output of individuals and companies via the tokenization of carbon credits. This concept has proven to be a big hit with investors. On October 3rd, IMPT launched the first phase of its presale, raising over $4 million within less than two weeks, showing that there is a clear demand for IMPT's services.
By turning carbon credits into NFTs, this leading utility NFT project has made them verifiable and easy to buy, sell, and trade. This will likely do wonders when it comes to helping spread the concept of carbon credits to crypto investors.
To make sure that people will have the chance to reduce their carbon output regardless of budgetary restrictions, IMPT has created a system that will allow people to earn IMPT tokens for shopping with a long list of brands. These IMPT tokens can then be exchanged for carbon credits, which, in turn, can be redeemed to offset carbon, exchanged for an NFT, or sold.
In addition to directly purchasing carbon credits, a brand can also work with IMPT to link its storefront to the platform and allocate a portion of its margin to environmental projects certified by IMPT and audited by a third party.
The voluntary and mandatory carbon offset markets with a combined $273 billion, with this figure expected to grow exponentially over the coming years. As IMPT improves upon the services offered by other companies in the market, we could see IMPT grow to a multi-billion dollar market cap far sooner than most would expect.
As stated in the IMPT whitepaper, the project's presale will take place across three phases. The first will see 600 million tokens sell for $0.018, the second will be for 660 million tokens at $0.23 a piece, and the third will contain the remaining 540 million tokens at a cost of $0.028.
Overall, IMPT is an extremely interesting project that is likely to prove very popular with environmental or sustainability-focused investors. As the IMPT presale Is selling out quickly, it's worth checking out the project today before prices increase during the second presale phase. Join the IMPT Telegram group to stay informed about the presale's progress.
3. Battle Infinity - Diverse Ecosystem of NFT and DeFi-Based Features
Battle Infinity (IBAT) is a popular metaverse NFT project that has created an ecosystem consisting of a wide range of NFT and DeFi-based features. The project has done well since it was released. The Battle Infinity presale sold out 65 days early and the IBAT token increased in value by close to 400% after its listing on PancakeSwap.
As Battle Infinity consists of a variety of features, the ecosystem is split into six different platforms. The IBAT Premier League (an NFT-based fantasy sports league), an NFT Marketplace (with minting capabilities), a decentralized exchange, a collection of P2E NFT games, a metaverse arena, and even a dedicated staking platform with over $4 million total value locked (TLV).
To make it simple for users to buy and sell items within the Battle Infinity ecosystem, the team has opted to tokenize key items, turning them into NFTs. For example, to participate in a fantasy sports league, a user will need to purchase an NFT pass. After doing so they are awarded a budget to build a team. Winning passes can be sold on the in-built NFT marketplace.
The IBAT token has a variety of uses within the Battle Infinity ecosystem, making it one of the best altcoins on the market. Thanks to its use of the BEP-20 token architecture, IBAT benefits from fast settlement, low fees, and an adjustable tax used to facilitate listings on centralized exchanges (CEX).
As an early-stage project, the majority of Battle Infinity's core features are let to be released. As the launch of its staking platform was met with widespread praise and noticeably boosted demand for IBAT, it'll be interesting to see where the price of IBAT heads once the full Battle Infinity ecosystem is available to users.
Overall, Battle Infinity is a very cool NFT project that has the potential to perform very well over the long term. Join the IBAT Telegram to hear about the next feature to roll out before anyone else.
4. Lucky Block - NFT Competition Platform with Huge Prizes
Out of all the cool NFT ideas, Lucky Block (LBLOCK) is one of the best. It's a competition platform that makes use of NFT technology in order to provide users with a fun and fair platform to enter exclusive competitions with prizes ranging from a $1 million luxury property to $1 million in Bitcoin. As Lucky Block hosts a multitude of giveaways, there is something for everyone.
Competitions on the Lucky Block platform can be entered by purchasing an NFT linked to the specific prize draw. The maximum quantity and the price of each of these cool NFTs are in accordance with a competition's potential jackpot. This ensures that each Lucky Block prize draw is transparent and fair from the get-go.
While each Lucky Block NFT provides its holder access to a competition, that's not all. Holders of any Lucky Block NFT will be rewarded with a portion of the reward pool every single day. As such, Lucky Block NFT provides its holder with a huge amount of value. Furthermore, the team will host free bonus giveaways exclusively for NFT holders.
Lucky Block was originally created using the BEP standard pioneered by Binance. However, just before the start of August, the project switched to the ERC-20 standard. This eliminated the tax on transactions and helped to facilitate a steady stream of listings on popular centralized exchanges including, MEXC, LBank, and Gate.io.
In addition to featuring cool NFT art, Lucky Block has recently launched a monthly burn program to reduce the supply of LBLOCK tokens. This is huge for the asset and will likely help to significantly bolster the price of LBLOCK over the long term.
With the project hosting some of the best competitions in the industry and working hard to implement exciting new features into the project, Lucky Block is one of the coolest NFTs on the market. It'll be intriguing to see how the project develops but as it stands today, Lucky Block's future seems rather bright. Check out our Lucky Block price prediction for more.
5. MetaBlaze - Exciting Play-to-Earn Triple-A NFT Game
The next cool NFT project we'll be taking a look at is MetaBlaze (MLBZ), a new cryptocurrency project aiming to disrupt the blockchain game industry through the creation of a triple-A role-playing game.
As one of the coolest NFT projects on the market, it's no surprise that MetaBlaze features some awesome NFTs. MetaBlaze will feature three cool NFT projects, a series of 100,000+ Goblin NFts which act as basic characters in the MetaBlaze games, 10,000 MetaGloblin NFTs which feature boosted stats, and an exclusive collection of MetaRoyal NFTs for the project's top contributors.
The vast majority of crypto games lack substance where it counts the most, gameplay. However, MetaBlaze aims to change this through the creation of some of the best NFT games the market has seen. Initially, MetaBlaze will launch a mini-game called MetaMinez which will also people to earn crypto by sending a MetaGlobin NFT to mine for resources.
While MetaMinez will kick off the Blaziverse, the project's flagship product be a cool NFT role-playing game. In this expansive game, players will be able to create a character and explore a part of space known as Galaxia Blue. The game is expected to feature phenomenal graphics, plenty of customization options, and ample earning opportunities.
MetaBlaze is currently in its presale with MLBZ tokens available for just $0.00015069. Right now, the presale is currently 85% of the way toward its $4 million goal, so it's worth advisable to act quickly to avoid missing out. Check out this cool NFT project today and join the MetaBlaze Telegram group to stay informed about the progress of the MetaBlaze presale.
6. Bored Ape Yacht Club - Cool Blue-Chip NFT Project from Yuga Labs
Perhaps the coolest NFT project and certainly one of the most well-known is the Bored Ape Yacht Club (BAYC) collection created by Yuga Labs. The project consists of 10,000 NFTs that, as the name implies, are based around apes.
While more expensive than most collections, with a floor price of 75 ETH (around $85,000), the collection does feature some very cool NFT art and provides its holders with a huge amount of value. Owners of any BAYC NFT were airdropped a Serum that could be used to mint a Mutant Ape NFT. Furthermore, holders were also given 10,094 ApeCoin, worth close to $100k upon its release.
In addition to receiving some of the best crypto airdrops, holders are entitled to, holders were also given discounts in an exclusive merch store as well as access to an interactive cool NFT artboard and an exclusive community of like-minded people.
With the coolest Bored Ape NFT selling for hundreds of thousands of dollars, it's safe to say that the collection, which originally minted for 0.08 ETH, was one of the top-performing NFT collections of all time.
7. Azuki - New NFT Collection Creating a Group of Web3 Enthusiasts
Azuki is another cool NFT project that has grown in popularity massively since its initial release. Consisting of 10,000 unique NFTs, Azuki launched in January 2022 before taking the world by storm and achieving an impressive 10 ETH floor price.
Outside of the collection featuring some of the coolest NFT art out there, the collection also provides investors with access to an exclusive community known as the garden. The idea behind this platform is to bring artists, developers, and creatives of all kinds together in a single place, allowing people to collaborate with each other and share ideas with like-minded individuals.
To provide holders with even more benefits, this cool NFT project also comes with a series of other benefits. Holders will be granted access to exclusive airdrops and mints as well as various unique experiences.
Overall, with the Azuki collection featuring cool NFT art rivaling even the coolest Bored Ape NFT and a range of utilities, the collection has cemented its post as one of the coolest NFT projects on the market.
8. VeeFriends - NFT Project Building a Community of Entrepreneurs
Last on our list of the coolest NFT projects is VeeFriends, a collection of 10,255 NFTs drawn and created by popular influencer and entrepreneur Gary Vaynerchuk (Gary Vee). In contrast to most cool NFT projects, VeeFriends was created more as a tool than an art collection, as such, VeeFriends is packed with utility.
As far as cool NFT ideas go, VeeFriends is up there with the best. Holders of the collection are given the opportunity to join an exclusive community helmed by Gary Vee. The VeeFriends NFTs come in various tiers with some providing exclusive benefits such as a one-on-one meeting with the legendary investor and an invitation to VeeCon, a conference focused on business and entrepreneurship.
The VeeFriends collection is a very interesting concept that has resonated well with crypto enthusiasts. The collection quickly became one of the most popular NFTs on the market and with a second series in the works, it'll likely stay that way for some time.
Conclusion
Throughout this article, we've taken an in-depth look at some of the coolest NFT projects available to buy at the best NFT marketplaces right now, discussed how each benefits its users, and shared our favorite cool NFT project - Tamadoge.
Tamadoge is a new crypto project that has been making waves in the industry. By blending NFTs, the Metaverse, P2E gaming, and meme coins, the Tamadoge team has created a project that appeals to a wide audience. With the Tamdaoge NFT collection selling out fast, it's worth checking out the project now to avoid disappointment.
FAQs

What are the coolest NFTs?
Although we've taken a look at some of the coolest NFT projects available right now, there were a couple of projects that really stood out from the crowd. Tamadoge, IMPT, and Battle Infinity all feature unique concepts, cool NFT art, and some of the most loyal supporters in the industry.
---