11 Best Utility Tokens to Invest in 2023
Disclosure: Crypto is a high-risk asset class. This article is provided for informational purposes and does not constitute investment advice. By using this website, you agree to our terms and conditions. We may utilise affiliate links within our content, and receive commission.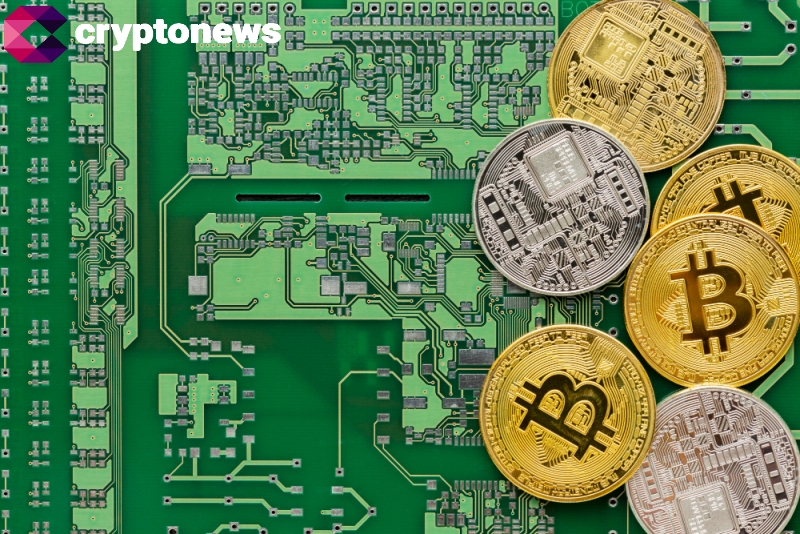 Disclaimer: The Industry Talk section features insights by crypto industry players and is not a part of the editorial content of Cryptonews.com.
Utility tokens refer to crypto projects that offer real-world value, insofar as they grant access to a particular product or service. An example of this is MANA, which enables holders to buy virtual real estate within the Decentraland metaverse. 
In this guide, we offer an in-depth analysis of the best utility tokens to buy right now, including newer projects.
The Best Utility Coins to Buy
The list below highlights the top utility tokens that we identified during the research process. 
Bitcoin ETF Token – Best utility token with a 2,000% staking APY in the early stages of the presale and up to 25% of the total supply set for burning. It raised close to $500k within the first week of the token presale.
Bitcoin Minetrix – A unique Stake-to-Mine feature, high security, and a user-centric design to redefine the traditional cloud mining space. It raised over $3.1 million in just over one month of launch and is also offering a $30,000 Minedrop.
Meme Kombat – APY Utility coin that allows for betting on the outcome of meme vs meme fighting, featuring some of the world's most famous memes, with three major betting options on fight outcomes. Has raised over $1 million so far with a 10% price increase occurring shortly in its presale.  
Wall Street Memes – A trending new community-backed utility meme coin, securing over $25 million since its launch. The project offers an APY of over 60% on staking and has over a million supporters on social media. The presale will end in September, followed by a likely listing on top exchanges.
Scorpion Casino – A Crypto Casino and Betting Platform Where the Token Has Multiple Uses
Tamadoge – Meme Coin Project Offering Huge Utility
Decentraland – Metaverse Project with Huge Institutional Backing 
Ethereum – Utility Token That Backs Thousands of ERC-20 Standard Projects
XRP – Provides Utility for the Ripple Interbank Payments Network 
BNB – Proprietary Token of the Binance Smart Chain Ecosystem  
Basic Attention Token – Rewards Token for Watching Adverts on the Internet
As per the list above, the best utility coins come from a variety of crypto niches, from the metaverse and P2E gaming to DeFi yield services. 
We discuss each and every utility coin project in more detail in the following sections. 
Reviewing the Crypto with the Best Utility 
Unlike meme coins – which are largely focused on speculation and hyper, utility tokens have an actual use case. This means that by holding a utility token, investors can gain exclusive access to the respective project's products and services. 
Ultimately, utility tokens have a much greater chance of surviving the current crypto bear market. 
1. Bitcoin ETF Token – Overall Best Utility Token With Over 2,000% Staking APY And Up To 25% Token Burn Mechanics
Bitcoin ETF Token is the latest token presale with over 2,000% staking APY in the early stages of the presale. The token is designed around the spot Bitcoin ETF approval by the Securities and Exchange Commission (SEC) and will burn up to 25% of the total token supply as events around the ETF approval unfold.
Participate in the presale with your Ethereum wallet and ETH, USDT or card. You can buy $BTCETF tokens with BNB and MATIC, but these two coins aren't eligible for the staking APY.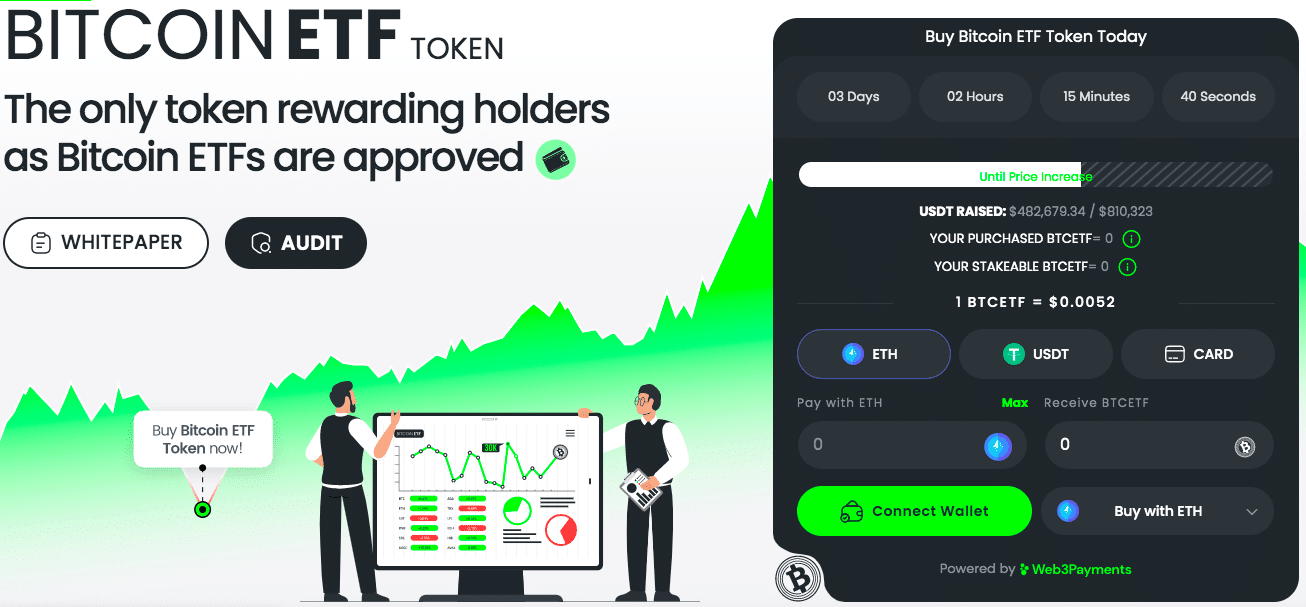 Buying the presale early could be prudent, given the 10 presale stages. Each stage will have a higher token price than the previous starting from $0.0050 in the first stage all the way up to $0.0068 in the last stage.
Even if you don't buy in the early stages, you can still stake your coins and maximize your returns. The staking APY was over 2,000% in the early presale stages, but expect this number to drop as more tokens are staked.

To lower the token supply, the team will use burning mechanics. First, a 5% burn tax on all transactions will be implemented, which will drop to 0% as milestones around the ETF approval are reached. Moreover, each milestone will remove 5% of the total supply. The milestones include the first spot Bitcoin ETF approval and launch of such  an ETF.
Follow Bitcoin ETF Token on X and join the Bitcoin ETF Token Telegram channel for the latest information regarding the project and the Bitcoin spot ETF approval. Read the Whitepaper to learn more about the project. 
| | |
| --- | --- |
| Presale Started | 6 Noe 2023 |
| Purchase Methods  | ETH, USDT, BNB, MATIC and Card |
| Chain | Ethereum |
| Min Investment | None |
| Max Investment | None |
2. Bitcoin Minetrix – A Crypto Token With an Eco-Friendly Approach To Bitcoin Cloud Mining
Bitcoin Minetrix ($BTCMTX) is a trending new utility token redefining the future of Bitcoin cloud mining by offering a unique and eco-friendly 'Stake-to-Mine' model. In less than two weeks of its launch, Bitcoin Minetrix has secured over $3.1M, showing strong initial investor enthusiasm. 
The platform is built on Ethereum, offering a new take on Bitcoin mining and a solution tailored to modern concerns. Its native token, $BTCMTX, is at the center of Bitcoin Minetrix. The token has a tiered presale price and currently retails at $0.0114. 
Out of a 4 billion total supply, 70% is dedicated to the presale, with a hard cap target of over $33 million.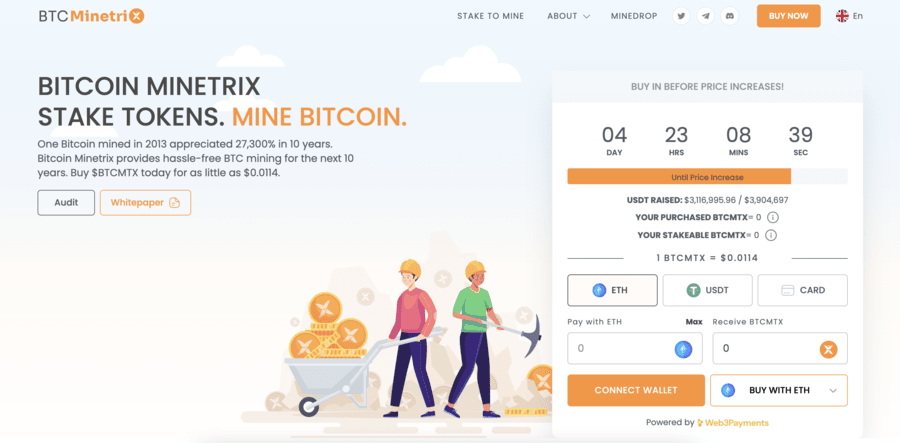 Standing apart from conventional methods, Bitcoin Minetrix introduces a Stake-to-Mine feature. Per the Bitcoin Minetrix whitepaper, users stake $BTCMTX tokens and, in return, earn non-tradable mining credits. These credits can be burned to get Bitcoin mining power on the platform, effectively merging simplicity with security. 
This mechanism minimizes risks associated with traditional cloud mining, such as fraud and long-term contractual obligations. Moreover, users maintain full control, having the freedom to un-stake and trade tokens anytime.
Also, the Bitcoin Minetrix platform is designed for user convenience. A comprehensive, integrated dashboard, accessible via desktop or mobile, offers a detailed overview of mining activities. 
This includes expected daily, weekly, and monthly returns, insights into mining credit acquisition, and real-time hashing power statistics.

The platform's early success is evident, with over 55 million tokens already staked while offering an impressive APY of over 700%. 
However, it's worth noting that this APY may vary as more tokens enter the staking pool. Ensuring its security, the project's smart contract has been audited by Coinsult, showing its commitment to transparency.
Users can enter the Bitcoin Minetrix Telegram group for the latest announcements.
| | |
| --- | --- |
| Presale Started | 26 Sept 2023 |
| Purchase Methods  | ETH, USDT, BNB |
| Chain | Ethereum |
| Min Investment | $10 |
| Max Investment | None |
3. Meme Kombat – ERC20 Utility Token With APY Rewards, Presale Raises Over $1 Million
Meme Kombat ($MK) is a hot presale that has raised over $1 million due to the strength of its utility token and its multi-meme appeal. This is a new kind of ecosystem where memes fight each other one-on-one. 
The $MK utility token can be used to bet on the fights. It's also possible to allocate a certain amount of $MK to staking and a certain amount to fight betting. This provides a more effective means of fund management. 
The ecosystem offers world-famous memes such as Doge, Floki, Shiba Inu, Pepe, and more. Many of these memes have gigantic online followings. Fight rewards are generated automatically on chain and AI-rendered graphics enhance the quality of the fights considerably. 
The token provides a 112% APY during presale that accrues instantaneously. Dynamic staking will be introduced after the presale is completed. Thus far, the presale has raised over $1 million out of its $10 million hard cap. 
A total of 60 million $MK tokens are available for $0.1667, which is 50% of the total allocation. This will soon rise by 10%, to $0.183. So a 10% price appreciation is possible simply for buying and holding. The project is also launching a $5K giveaway shortly. 
Of the remaining amount, 30% will go to staking, 10% to DEX liquidity, and 10% to community rewards. So nothing has been kept by a central team. The campaign has also undertaken an advanced manual smart contract audit and the founder has revealed his identity. All of these are highly positive indicators. 
USDT, BNB, or ETH can be used to purchase the utility token. 
More information can be found within the Meme Kombat Whitepaper. 
Potential investors should also consider joining the Telegram channel.
| | |
| --- | --- |
| Presale Started |  Sept 2023 |
| Purchase Methods  | ETH, USDT, BNB |
| Chain | Ethereum |
| Min Investment | $5 |
| Max Investment | None |
4. Wall Street Memes – Emerging Community-Focused Utility Token With Staking Rewards That Raised Over $25 Million In Presale
Wall St Bulls, creators of the famous Ethereum-based NFT series that sold out within 30 minutes of launch, have caught investor attention with their ability to stay current with the latest crypto market trends.
This time, they launched the Wall Street Memes ($WSM) token in a market where meme coins are gaining traction. 
Building a sustainable long-term crypto project often depends on community support. Wall Street Memes has over a million supporters across multiple social platforms, highlighting strong investor trust.
Wall Street Memes' presale has ended, raising over $25 million after witnessing strong investor backing. Its subsequent listing on OKX on 26 September led to a solid 275% increase in its value in a mere four-day span.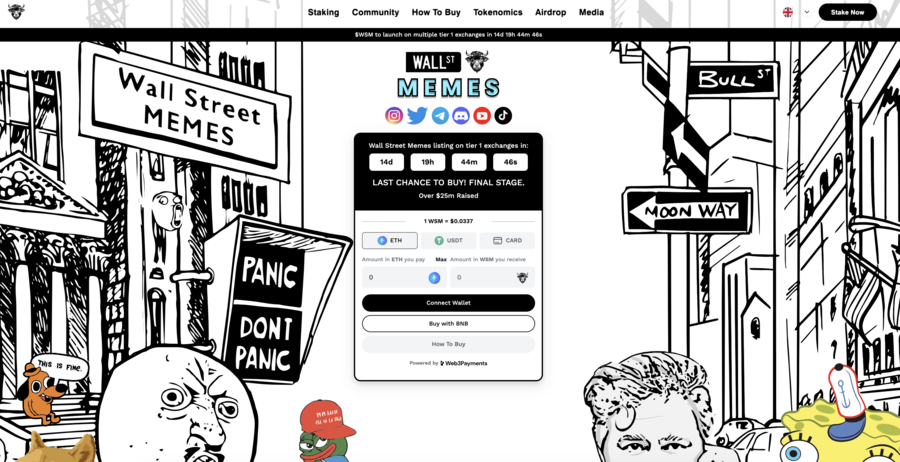 Notably, the platform utility through staking rewards. The more you stake, the higher your share in the staking pool. 
The platform offers an annual percentage yield of over 62% at press time, offering an exciting opportunity to compound returns. Rewards are calculated per block, with the current rate at 75 $WSM.
Additionally, people like Elon Musk have interacted with the project on Twitter, underlining the project's growing influence on social media.
Given its utility and increasing influence, Wall Street Memes can catch the attention of top-tier crypto exchanges like Binance.
Wall Street Memes also offers a $50,000 airdrop to celebrate the launch. All you need to do is join their social media channels to be eligible. For more details, refer to the 'Airdrop' section on the platform's website.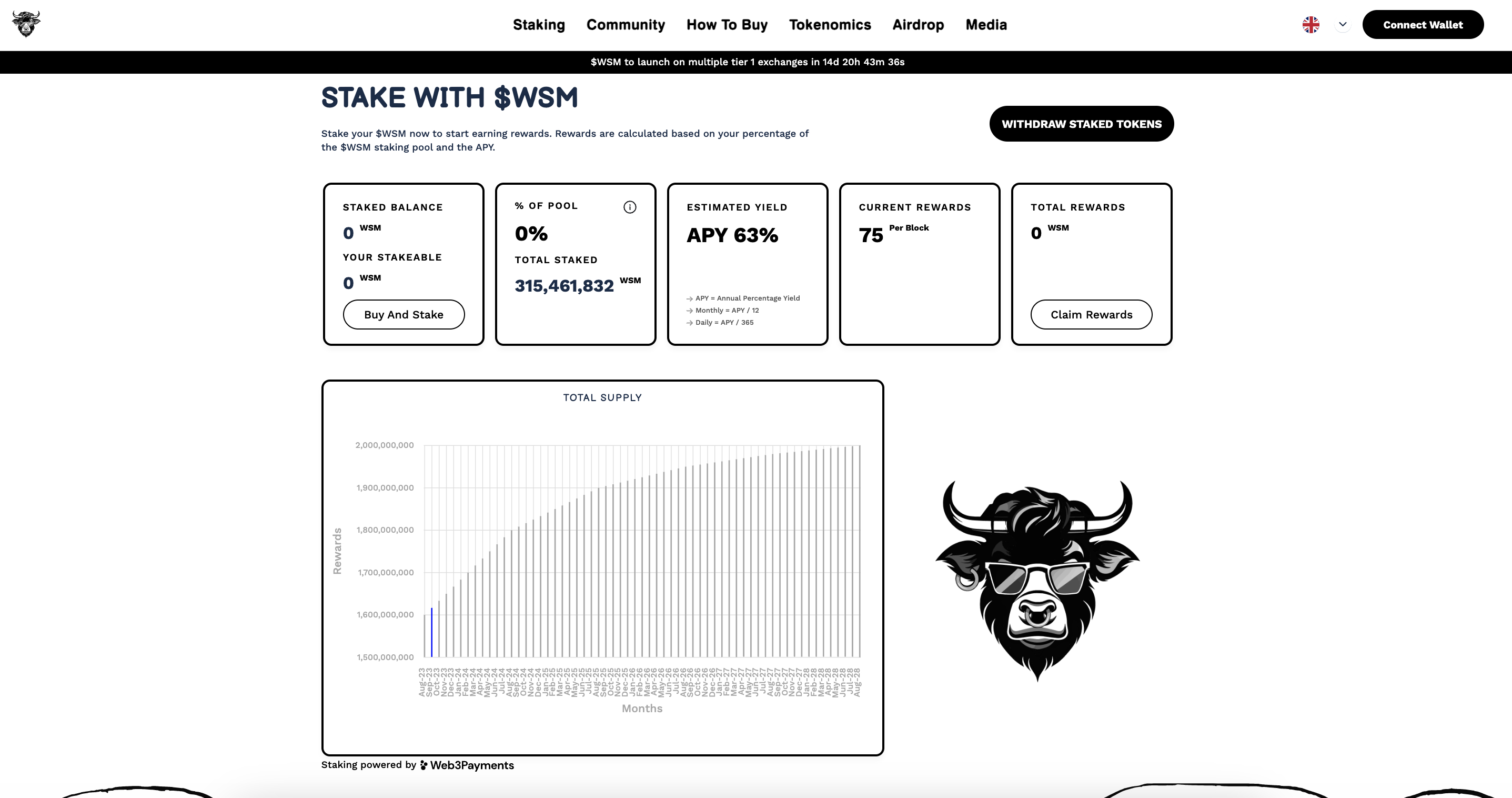 Per the Wall Street Memes whitepaper, The total supply for $WSM is capped at 2 billion tokens, which are fully reserved for the community. 50% is set aside for the presale, 30% for community rewards, and 20% for exchange liquidity.
Since there's no allocation for the team, it mitigates the risk of a "rug pull." The project is entirely community-driven. 
Join the WSM Telegram group to stay on top of the latest updates.
5. Scorpion Casino – A Crypto Casino and Betting Platform Where the Token Has Multiple Uses
New crypto projects with innovative ideas are emerging every day. Some aim to introduce novel concepts, while others focus on revolutionizing existing industries.
Scorpion Casino belongs to the latter category, bringing decentralized technology to the online sports betting and casino industry. As this industry has been experiencing a surge in popularity in recent years and is expected to continue growing, Scorpion Casino holds great potential.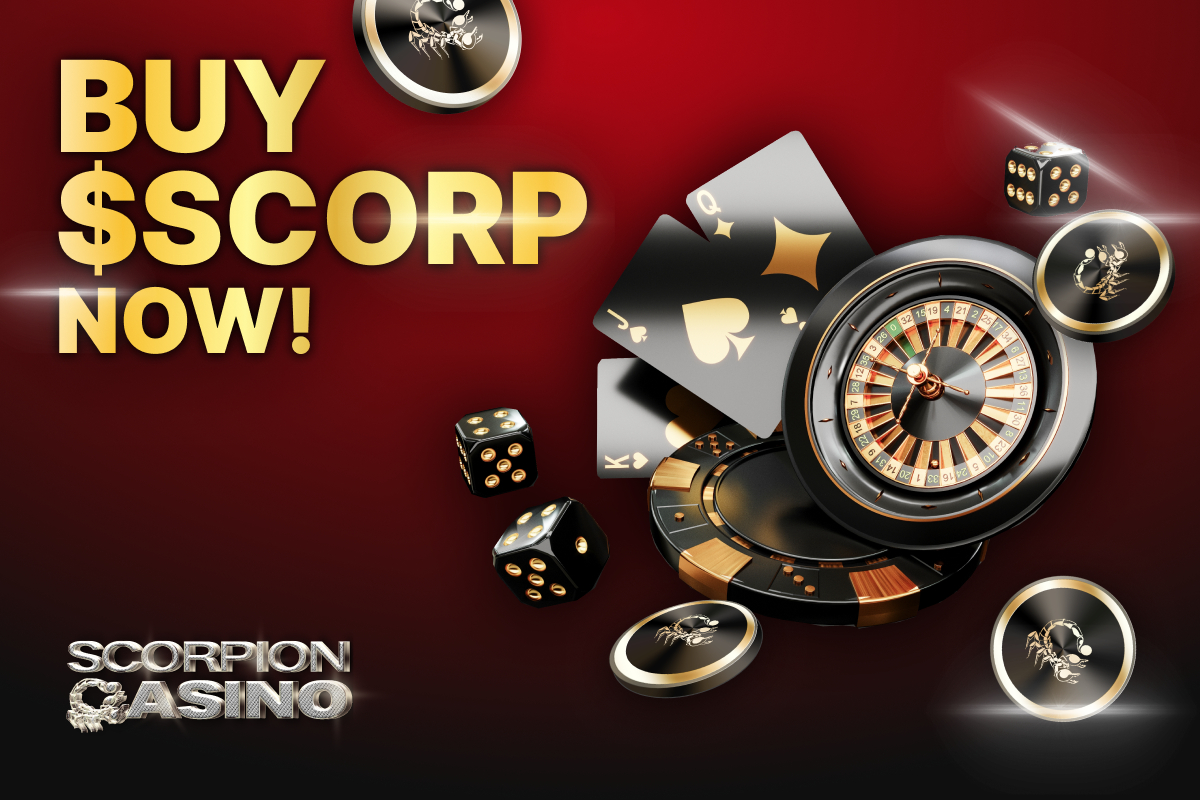 Scorpion Casino offers an extensive range of entertainment options, featuring over 200 licensed casino games and 160 live games. These games are meticulously designed to ensure fairness. Players can immerse themselves in popular titles like slots, blackjack, roulette, poker, and live casino experiences. The casino collaborates with renowned providers such as Evolution, NetEnt, Play N Go, Novomatic, EGT, and AMATIC. Additionally, sports enthusiasts can engage in diverse betting options covering football, tennis, American football, horse racing, basketball, golf, boxing, and MMA.
Within the Scorpion Casino ecosystem, there are three essential components: the licensed crypto sports betting and casino platform named Scorpion Casino, an affiliate system acting as a referral and reward mechanism, and the SCORP token, which functions as a governance and reward token for users.
The SCORP token holds a vital position within the ecosystem, offering users four notable benefits. Firstly, it serves as the exclusive payment method within the platform. Moreover, token holders have the opportunity to generate passive income. Additionally, the token provides weekly bonuses and free games. Lastly, it actively participates in the affiliate system.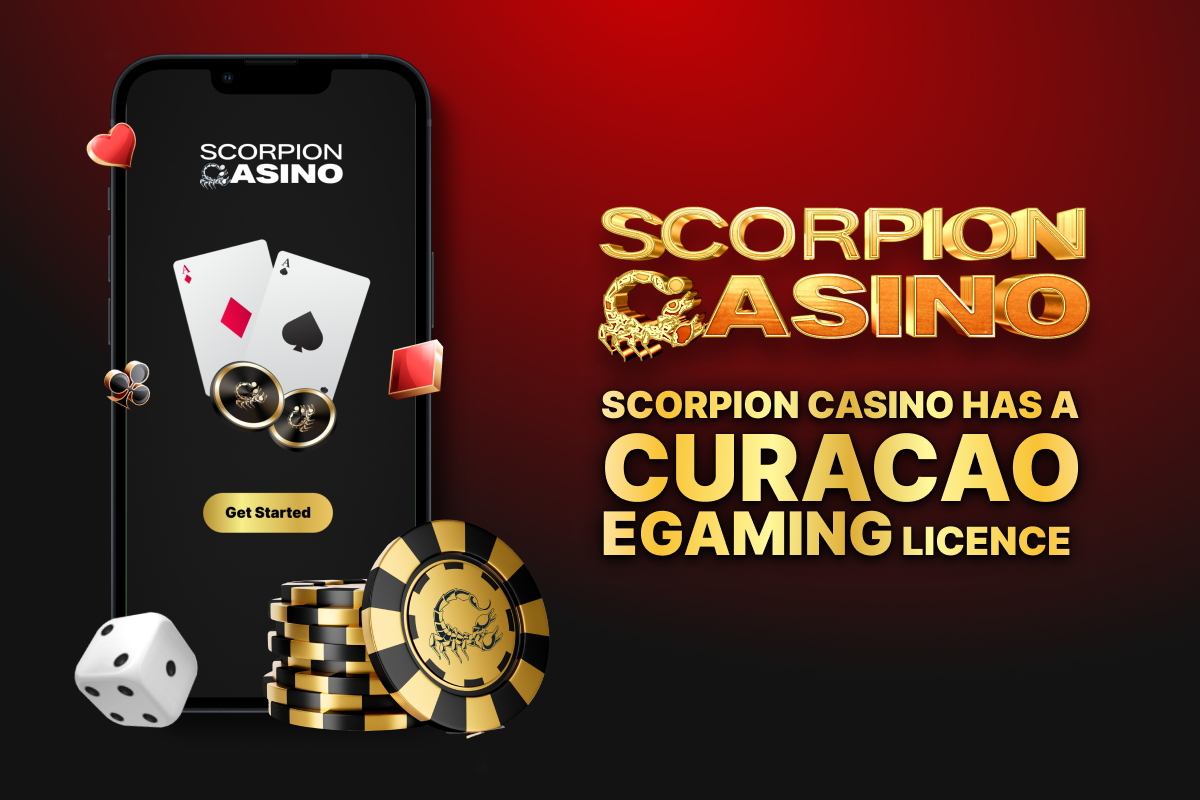 By offering these features, the project aims to overcome barriers within the casino industry. Players who join the Elite Scorpion Members Club can enjoy added advantages such as VIP service, cashback, increased staking rewards, and extra SCORP tokens.
The SCORP token has a total supply of 1 billion, with 280 million tokens allocated for the presale and an additional 300 million tokens reserved for affiliate rewards.
The Scorpion Casino team has provided a roadmap highlighting upcoming developments, including live affiliate events, partnerships, marketing campaigns, and collaborations. In the latter half of the year, their focus is on expanding and scaling the platform to achieve significant growth.
Scorpion Casino stands out among crypto betting platforms with its extensive range of offerings. If you're interested in this type of platform, it's definitely worth taking a closer look.
6. Tamadoge – Meme Coin Project Offering Huge Utility
Tamadoge is the another top utility token to buy today, with native token TAMA not only one of the best meme coins on the market but offering use cases that rivals Dogecoin and Shiba Inu cannot compete with.
This is a perfect example of a utility coin, insofar that players are motivated to engage with the Tamadoge ecosystem. Moreover, those holding TAMA tokens will have access to the Tamaverse – which is the project's take on the metaverse.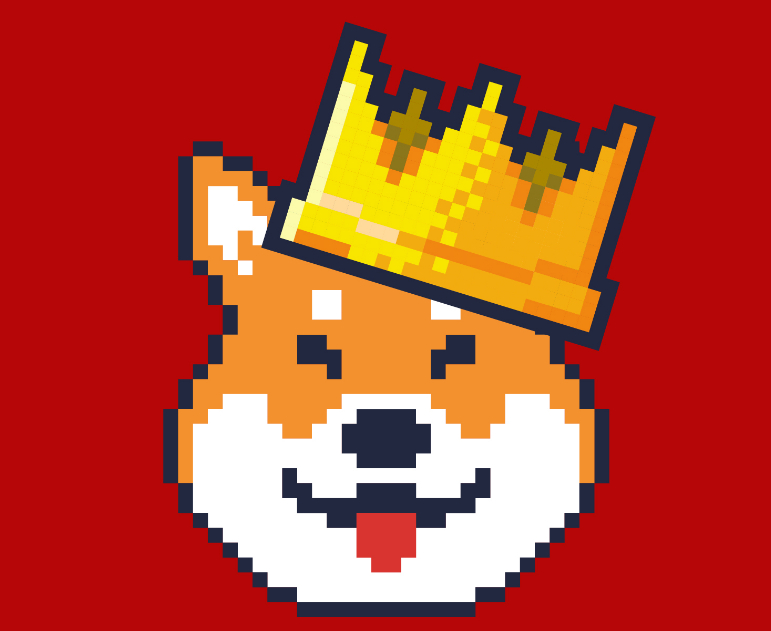 Additionally, in order to play the Tamadoge game – which is based on caring, breeding, and battling virtual pets, an NFT must be purchased.
And the only currency that can be used for this goal is TAMA . Another reason why we like Tamadoge as the overall best utility coin is that it recently witnessed one of the best crypto presales of the year. 
The project raised $19 million in just eight weeks before pumping after it listed on exchanges,  reaching an all-time high of $0.194 – nearly 2,000% above its presale price and becoming a top meme coin by volume.
The project is currently building three games, the main Tamadoge game and two mini arcade-style games, as well as developing an augmented reality app.
The main game, based on 90s craze Tamagotchi, will see players feed and raise their NFT pets before battling against other players.
Not only are players rewarded in TAMA, but the token is needed to upgrade the pets by buying food and treats, with 5% of transactions in the pet store burned.
As one of the best low-cost cryptos, TAMA potentially offers the most upside potential. 
7. Decentaland – Metaverse Project with Huge Institutional Backing   
Another area that the best utility coins play a major role is in the metaverse. One of the best metaverse coins in this regard is MANA, which backs the Decentraland ecosystem. As we briefly noted earlier, MANA is the native digital currency of the Decentraland metaverse and it is required to access the many products and services on offer. 
For example, one of the most popular aspects of Decentraland is that users can purchase virtual real estate within its metaverse, in exchange for MANA. The price of each plot will vary depending on market conditions and the location within the metaverse. For instance, buying land close to Paris Hilton or Snoop Dogg will come at a huge premium.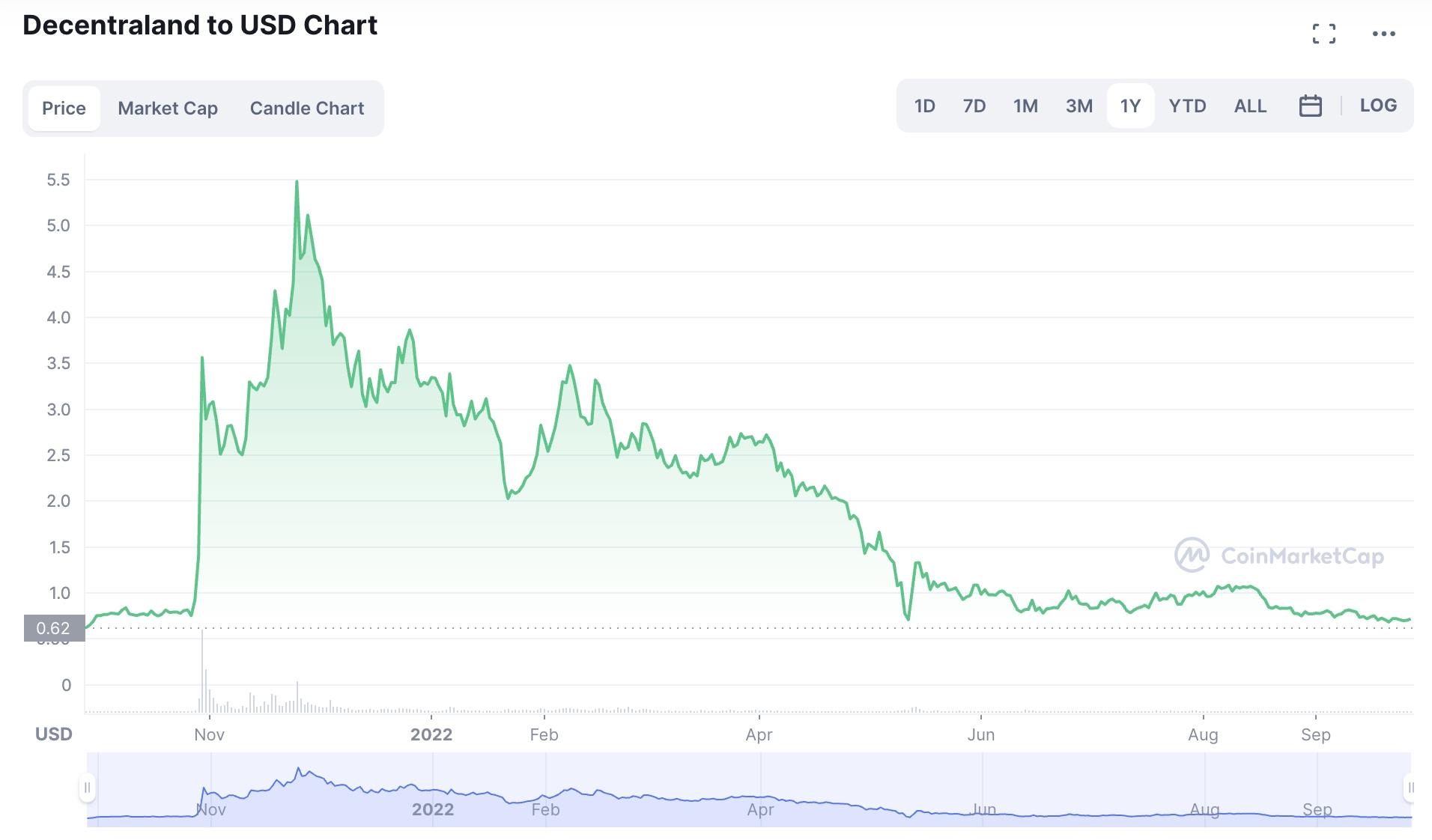 Nonetheless, as per the current bear market, there are some great deals to be had. MANA is also used to access play-to-earn games within Decentraland, in addition to buying and selling NFTs. More utility is expected as the metaverse concept becomes more mainstream. In the meantime, MANA can be purchased at a huge discount when compared to its former peak price. 
For example, while MANA hit an all-time high of $5.90 in November 2021, as of writing nearly a year later, the same utility coin can be purchased at just $0.63. This means that by investing in MANA and the broader Decentraland metaverse at this moment in time, a cost-price discount of nearly 90% can be achieved. 
Crypto assets are highly volatile and unregulated. No consumer protection. Tax on profits may apply.
8. Ethereum – Utility Token That Backs Thousands of ERC-20 Standard Projects
It could be argued that Ethereum is one of the best utility tokens in this marketplace. Put simply, thousands of tokens are built on top of the Ethereum blockchain via the ERC-20 standard. This means that in order to send and receive funds, each respective project will be required to pay transaction fees in ETH. 
Furthermore, ETH is required when deploying smart contracts – whether that's initiated by Ethereum itself or by one of the many thousands of ERC-20 tokens. The previously discussed MANA, for example, is built on top of Ethereum, as are many other leading metaverse projects – such as the Sandbox, Enjin, ApeCoin, and Axie Infinity.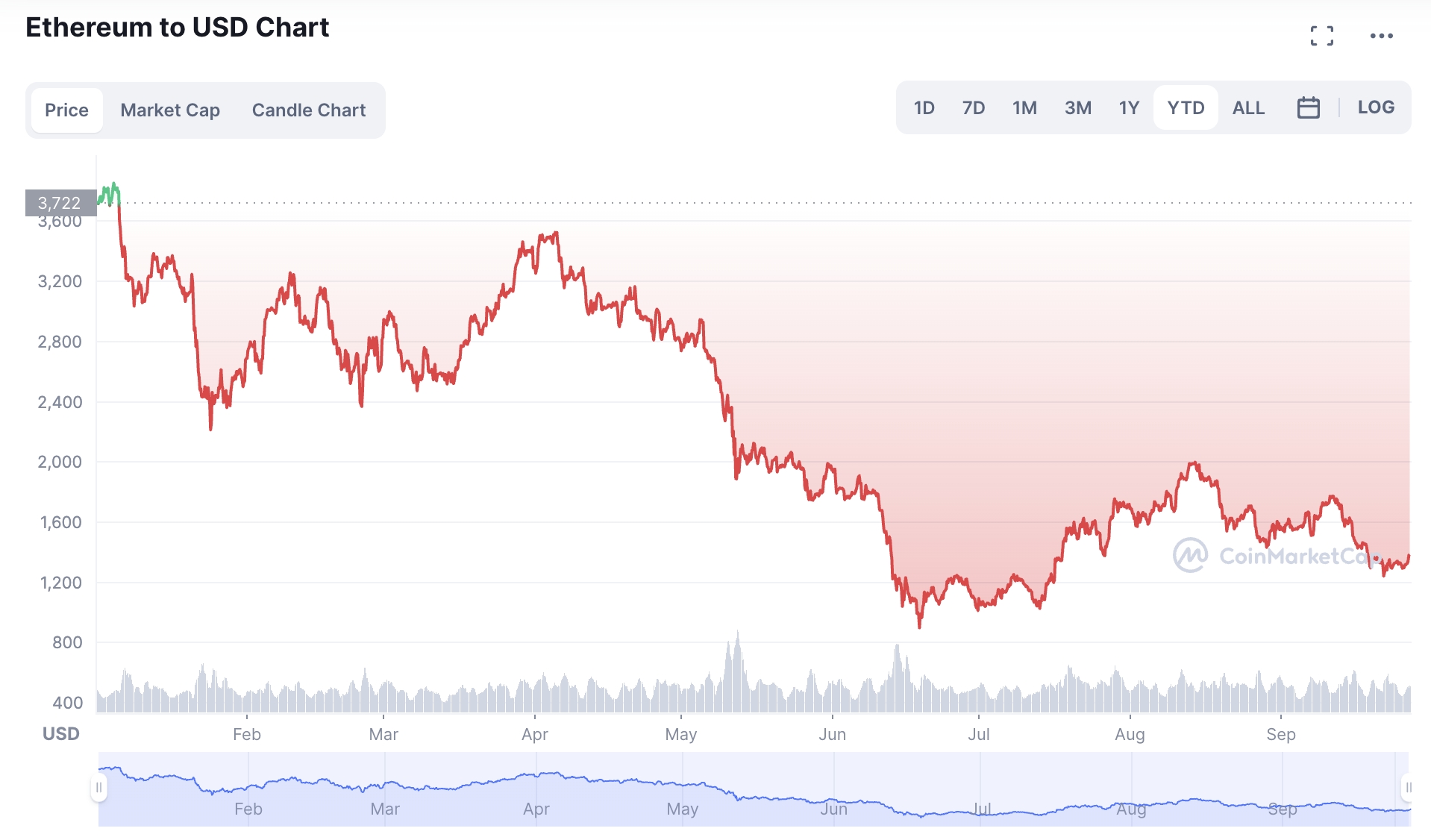 Over the course of time, this will ensure that Ethereum remains relevant as an in-demand utility token. Ethereum is also attractive right now considering that it has finally completed its merge to proof-of-stake. This will ensure that it has the capacity to handle transactions in a scalable and low-cost manner, which wasn't the case prior to the merge. 
In terms of pricing, Ethereum is yet another cryptocurrency that has been hit hard by the bear market. Compared to its prior all-time high of over $4,900, Ethereum is, as of writing, trading at a discounted price of $1,300. This translates to a price discount of over 70% making it one of the best cryptos to buy right now.
Cryptoassets are highly volatile and unregulated. No consumer protection. Tax on profits may apply. 
9. XRP – Provides Utility for the Ripple Interbank Payments Network    
Although the US Securities and Exchange Commission disagrees, we would argue that XRP is one of the best utility tokens to explore. After all, XRP sits at the heart of the Ripple interbank payments network, which enables financial institutions to transact across borders in a low-cost and fast way. 
In fact, when cross-currency transactions are required, XRP forms a bridge of liquidity. This ensures that transactions do not need to go through correspondent banks – which are both slow and expensive. With that said, XRP is really only suitable for banks and financial institutions, as opposed to offering any utility for consumers.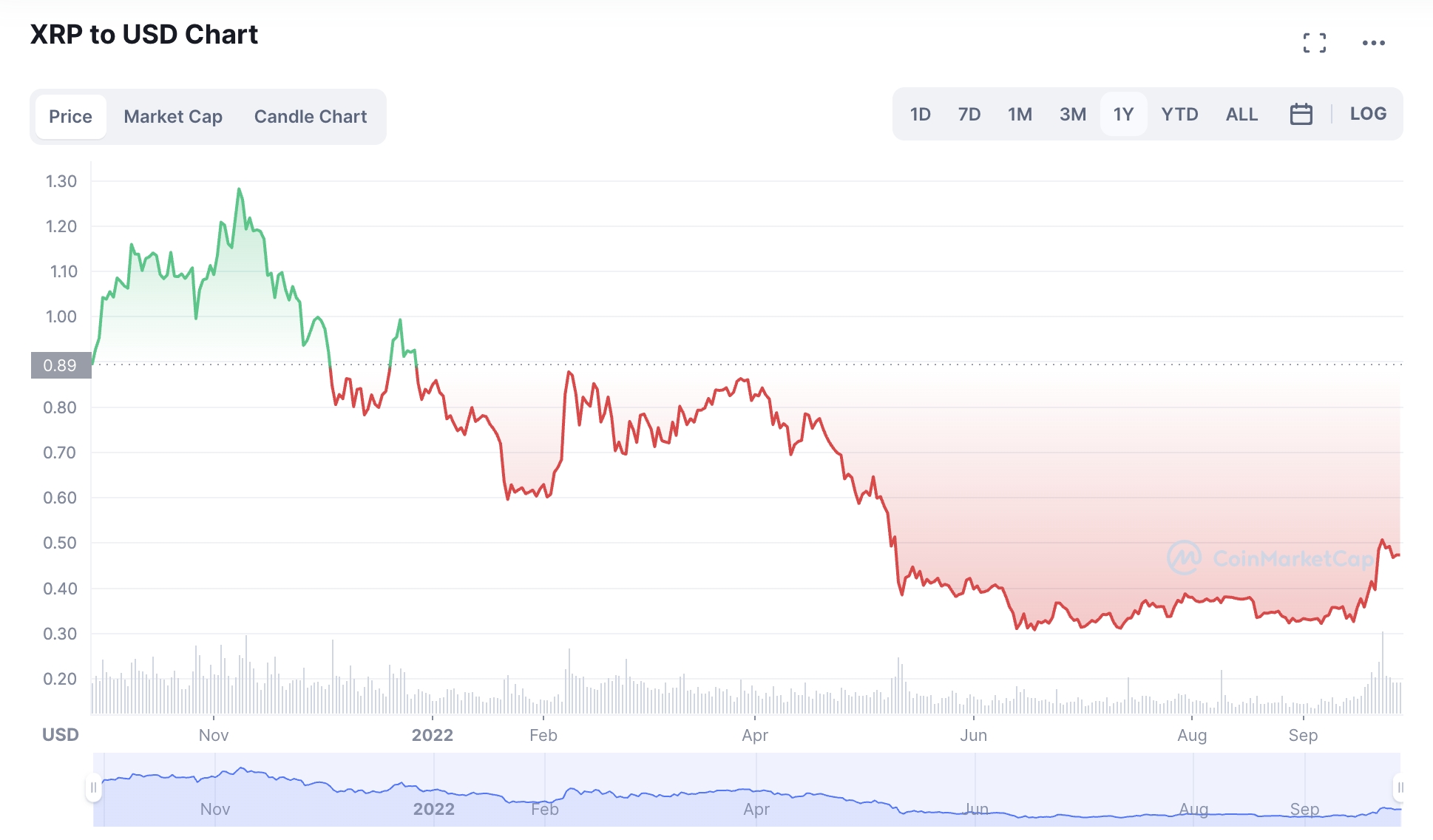 Nonetheless, XRP is a large-cap utility token that can be purchased from dozens of leading exchanges. Its value of writing is just a fraction of the all-time high that it achieved during the bull market of 2017/18. At current pricing levels, XRP is trading at 85% lower than its former peak of $3.84. This could appeal to those in the market for the best long-term crypto to hold. 
Cryptoassets are highly volatile and unregulated. No consumer protection. Tax on profits may apply.
10. BNB – Proprietary Token of the Binance Smart Chain Ecosystem      
BNB is perhaps one of the best utility coins in terms of its historical growth trajectory. When this digital asset was launched in late 2017, it was trading at just $0.11 – as per CoinMarketCap. During the most recent bull market, BNB was trading at highs of almost $670. Put simply, this amounts to end-to-end growth of over 600,000%. 
The price of BNB, like the vast majority of this industry, is now available to buy at a huge discount of nearly 60%. In terms of its utility, BNB sits at the core of the Binance ecosystem. It is the native digital currency of the Binance Smart Chain, which hosts thousands of tokens. In a similar nature to Ethereum and ETH, all Binance Smart Chain transactions must be paid in BNB.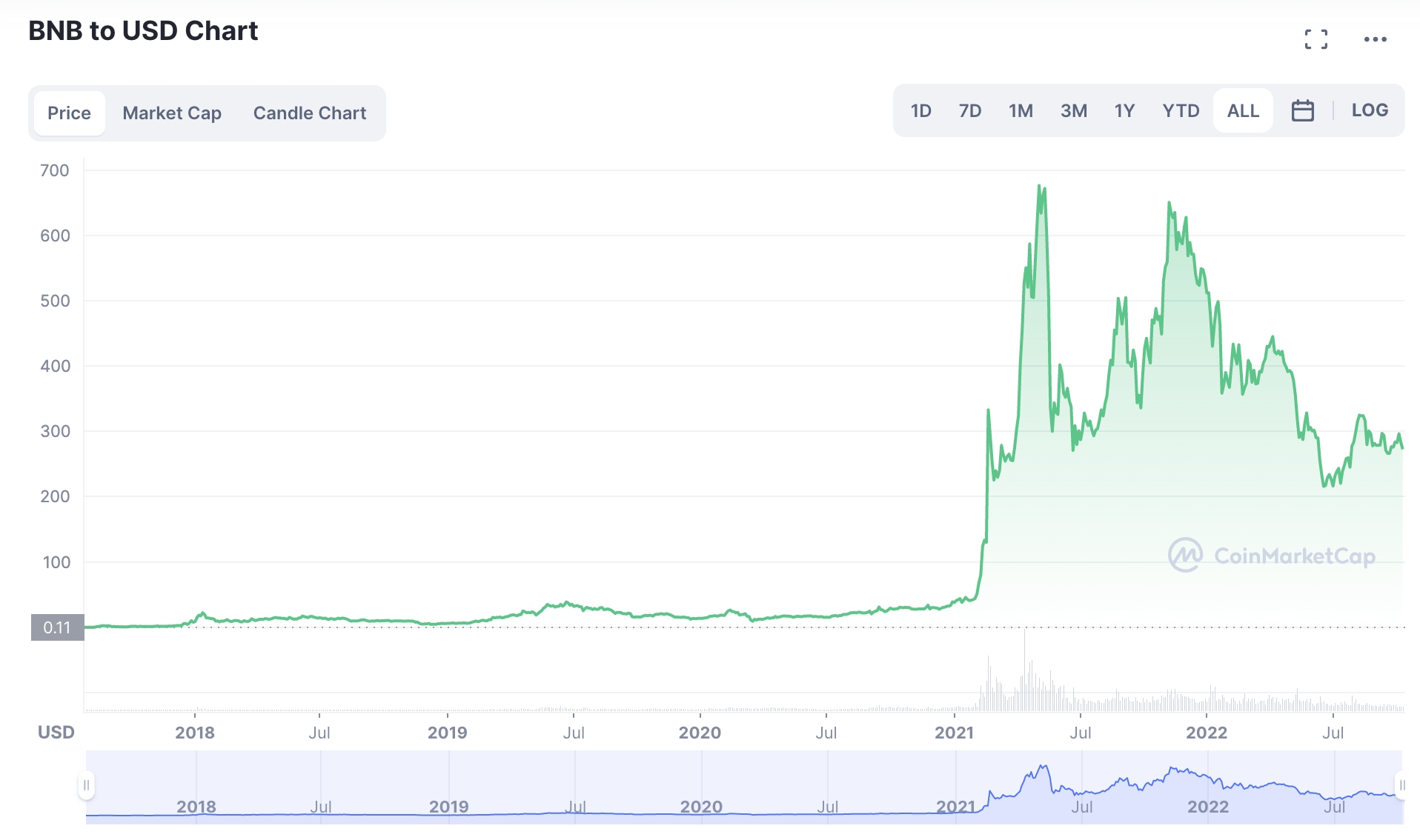 Moreover, the vast bulk of tokens that are listed on the Binance Smart Chain are paired with BNB. This means that in order to buy the token, investors must first obtain BNB before completing the swap. BNB also enables traders on Binance – which is by far the largest crypto exchange for volume, to access a reduction in commissions. 
Cryptoassets are highly volatile and unregulated. No consumer protection. Tax on profits may apply.
11. Basic Attention Token – Incentivization to use the Brave Browser       
Basic Attention Token is another option to consider when compiling a short-list of the best utility tokens. This project offers an innovative concept that enables consumers to earn crypto simply for using the Brave web browser – which is backed by the Basic Attention Token project. 
The idea is that Brave browser ensures that consumers receive a share of any marketing campaigns that they are involuntarily accustomed to. For example, this could be an advert that appears when watching a video or a pop-up notification. Either way, Brave rewards consumers for their time via BAT tokens.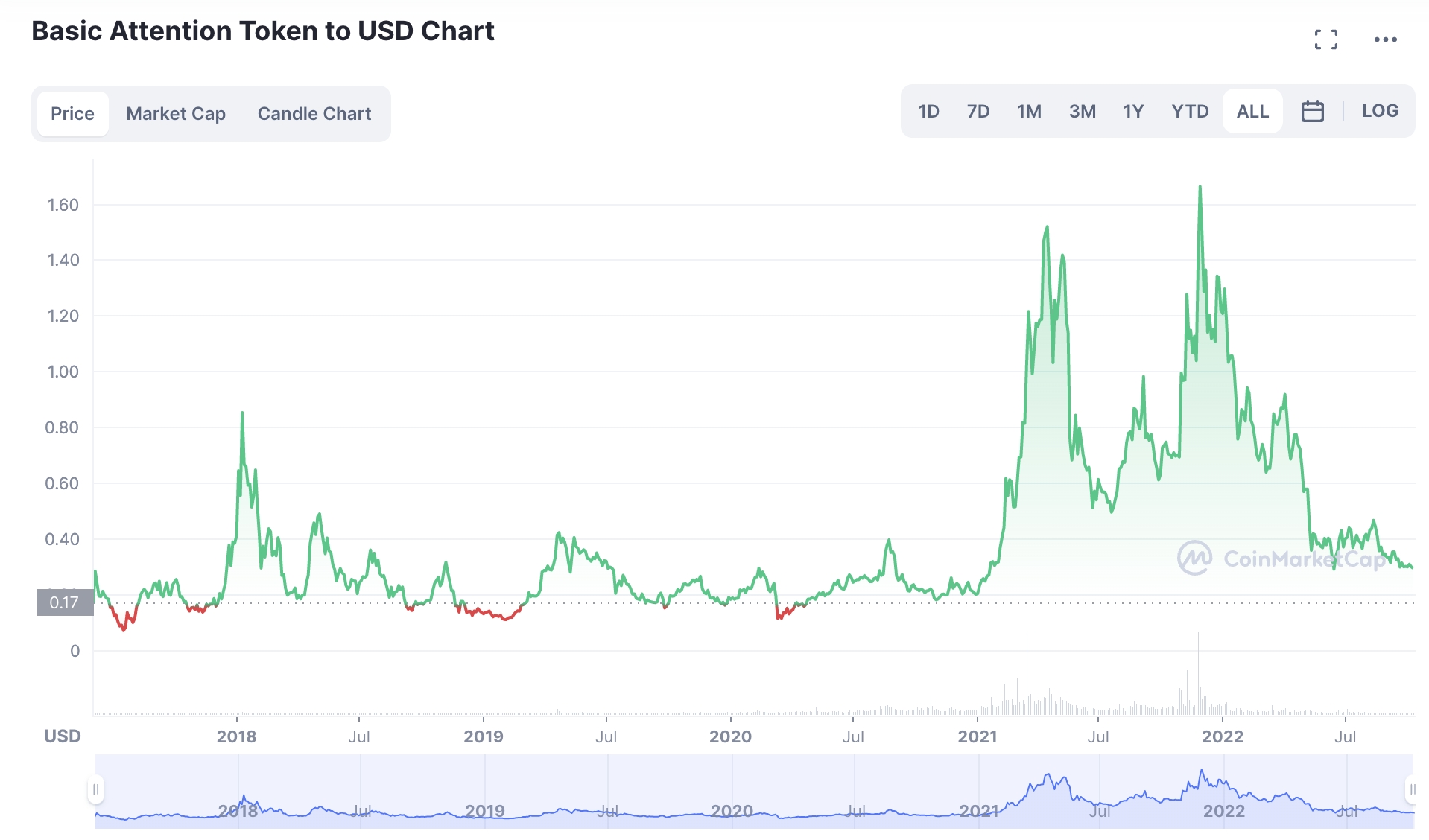 This concept is sustainable, considering that Brave simply directs marketing campaigns to the right people. As such, this benefits marketers, as they can be sure that their paid advertisements are being shown to relevant audiences. While BAT has also been hard by the crypto winter, it is still trading 70% higher than its initial launch price in 2017. 
Cryptoassets are highly volatile and unregulated. No consumer protection. Tax on profits may apply.
What are Utility Tokens?
Although somewhat of a subjective term, utility tokens generally refer to cryptocurrencies that have an actual use case, which can come in many forms.
Crucially, utility tokens should be differentiated from meme coins that offer no actual long-term value. This is unfortunately the case for many thousands of projects in this space – many of which are simply meme coins that are bought and sold for speculative reasons. 
Crypto Utility Explained
Understanding the concept of crypto utility tokens can be complex at first glance. As such, in this section, we will give some real-world examples of how cryptocurrencies can be used for utility purposes. 
Play-to-Earn Rewards
One of the most notable aspects of a cryptocurrency utility coin is that it can operate as a native token within a play-to-earn gaming ecosystem. 
This incentivizes people to play the game, as this enables players to win real-world crypto rewards. In turn, this will attract more players, and thus – the value of the token can react positively. 
Investing in the Metaverse 
As noted earlier, many metaverse projects have their own utility token – ranging from the Sandbox (SAND) and Decentraland (MANA) to the Otherside (APE), which each have unique selling points.
In order to buy virtual plots of real estate within the respective metaverse world, payment must be conducted in the utility crypto token that backs the project. 
NFT Rewards and Trading 
Many NFT projects in the crypto space have their own utility token. 
Transactional Currency
The most popular blockchain networks in this space have their own utility token that is required when sending and receiving funds. 
In other words, transaction fees that are paid to miners are funded in the respective token. 
For example, the many thousands of ERC-20 tokens built on the Ethereum blockchain must pay fees in ETH. Transactions on the Binance Smart Chain are paid in BNB. 
This ensures that the utility token backing the blockchain network has a real use case. 
Passive Income
There are some utility tokens that enable holders to earn passive income.
Are Utility Tokens a Good Investment?
Still wondering whether or not you should buy tokens in 2023? The key thing to remember is that there is no guarantee that any crypto asset – whether it's a utility token or a meme coin, will generate investment gains. 
However, utility tokens – at least in theory, provide an actual use case. This means that it could be argued that the best utility tokens in this industry provide solutions to problems.
For example, XRP provides much-needed liquidity when banks transact in competing currencies, and BAT enables consumers to earn a share of any marketing campaigns that they are accustomed to. 
However, knowing which utility tokens to buy and hold is the tricky part. As a result, seasoned investors will often build a highly diversified portfolio of different utility tokens to help smooth out the risk.  
Conclusion
This market insight has explored the best utility coins to consider buying today. While crypto assets in general are high-risk financial instruments, the current bear market does offer an attractive entry point for both new and experienced investors. 
One utility project that particularly stands out is Bitcoin ETF Token. Offering a dynamic APY of around 2,000% in the early stages, Bitcoin ETF Token could be an exciting opportunity in bear markets.
FAQs
What are some examples of utility tokens?
A utility token offers holders a real-world use case. A prime example of this is BNB, which fuels the Binance Smart Chain and offers discounts to traders on the main Binance exchange. 
What is a utility token in crypto?
In its most basic form, utility tokens are cryptocurrencies that represent real-world value, because they provide holders with a use case. This is in stark contrast to a meme coin like Dogecoin, which is typically purchased for speculative reasons only. 
Which coins have the most utility?
Many would argue that ETH has the most utility, considering that it is the required transactional currency for thousands of ERC-20 tokens. Moreover, ETH is used to power smart contract agreements.
Is Shiba Inu a utility token?
On the one hand, Shiba Inu (SHIB) was originally created in 2020 as a direct competitor to Dogecoin's status as the de-facto meme coin. However, considering that Shiba Inu has since created a metaverse ecosystem, SHIB is now arguably a utility token. The reason for this is that when buying virtual plots of land within the Shiba Inu metaverse, SHIB is the primary currency of choice. 
What are the best utility tokens?
One of the best utility tokens to consider for long-term growth is Bitcoin ETF Token, a project that has raised close to $500,000 within the first week of the presale, with over 2,000% staking APY in the early stages of the token presale. 
---