16 Best Crypto Games to Play in 2023
Disclosure: Crypto is a high-risk asset class. This article is provided for informational purposes and does not constitute investment advice. By using this website, you agree to our terms and conditions. We may utilise affiliate links within our content, and receive commission.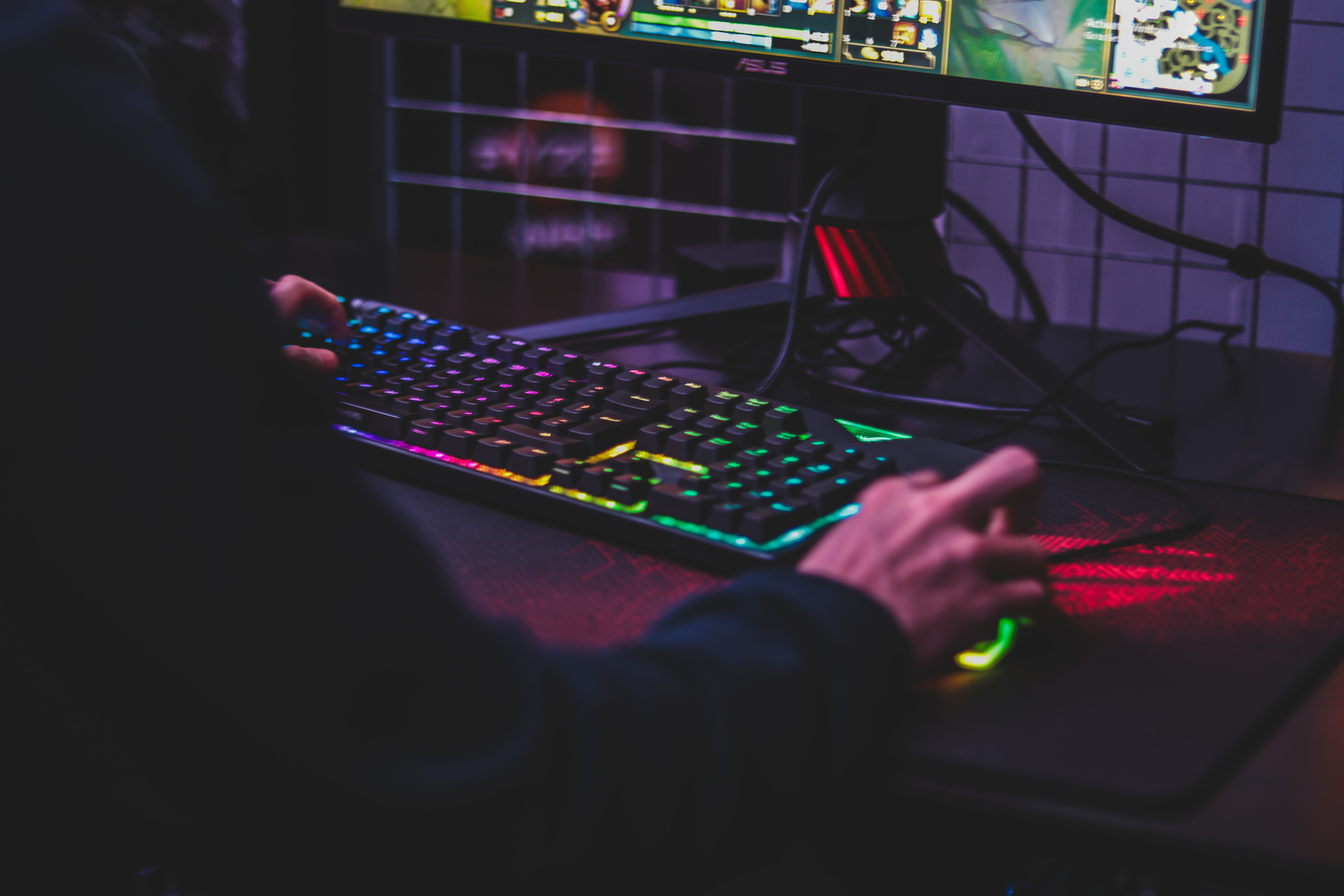 Blockchain games are a hot prospect for both players and developers, having the potential to reshape the way we think about the gaming experience and how we spend our free time.
By leveraging smart contracts, non-fungible tokens (NFTs), governance tokens, and play-to-earn economics, the best crypto games can provide an incredibly rewarding experience that blurs the line between rest and work — providing a potentially lucrative pastime and hobby.
In this piece, we'll dive into a dozen of the best play-to-earn crypto games, and examine exactly what makes them so popular among gamers and investors. If you invest in or play P2E crypto games, this one's for you.
The Top Crypto Games to Play Right Now
Our picks for the best crypto games to keep an eye on this year, almost all of which allow you to earn crypto playing games with a low minimum investment required.
Meme Kombat (MK) – Overall Best Crypto Game for Staking With High APYs and Betting
TG.Casino (TGC) – Best Telegram Crypto Casino Game for Anonymous Gambling
Plinko – Best Crypto Game to Earn Cash Prizes
Aviator – Game of Nerve Where Players Decide to Cash Out For Huge Prizes
Green Bitcoin (GBTC) – New crypto game where you predict Bitcoin's price and earn rewards
Pikamoon (PIKA) – New play-to-earn metaverse where players can battle to earn rewards and access an NFT marketplace. 
LandRocker (LRT) – New P2E game lets you explore different AI planets, and earn Bitcoin, NFT, and staking rewards. 
Tamadoge (TAMA) – Exciting P2E Ecosystem with Newly Released Games
Lucky Block (LBLOCK) – New Cryptocurrency Casino and Sportsbook
My Neighbor Alice (ALICE) – One of the Best Blockchain Games of 2023
Decentraland (MANA) – Metaverse and Blockchain Gaming Innovator
The Sandbox (SAND) – Ecosystem of Games to Earn Crypto 
ApeCoin (APE) – Powering the Otherside Metaverse
Star Atlas (ATLAS) – Space Exploration Meets P2E Crypto Games 
Illuvium (ILV) – AAA Grade Graphics and Futureproof Scope
Axie Infinity (AXS) – Biggest Blockchain Game Ever
Best Cryptocurrency Games Reviews
As an industry brimming with innovation, the list of top crypto games is constantly being refreshed with new and exciting titles. We'll cover some of the very best today.
1. Meme Kombat – Overall Best Casino Game For Staking and Wagering
Meme Kombat ($MK) is our number one choice as the best crypto game on offer in 2023 as it offers a way into the meme hype, crypto betting, and to top it all off staking with high APY rewards. It provides something new within the meme coin industry, as it takes already established meme tokens and allows players to bet on the AI-driven fight results. These meme icons (Floki, Doge, Shiba Inu, Pepe, etc) already have very large online followings. 
To enhance the gameplay, Meme Kombat makes use of cutting-edge AI graphics to portray vivid battle depictions. This allows for more interesting gameplay, and the success of meme campaigns often depends on the quality of the visuals released.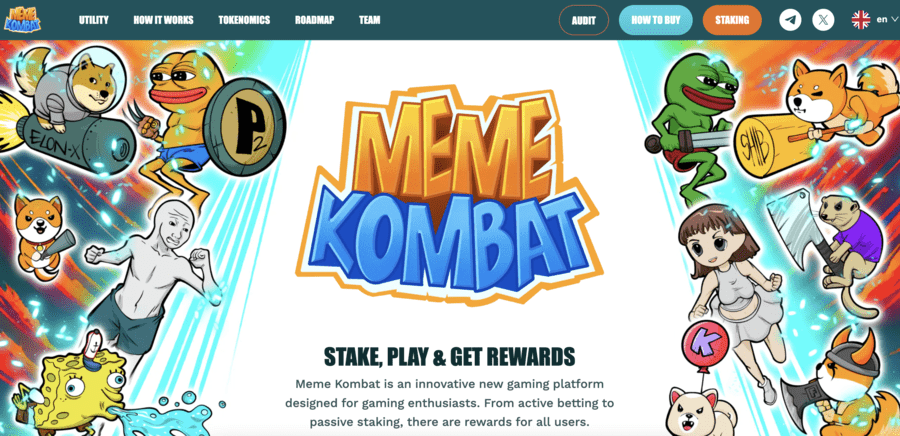 There is also a lot of variety in terms of betting options. The three main options are P v P, P v Game, and Direct. P v P allows for bets placed with another player, which adds an element of personalization. Side bets are also a feature of Meme Kombat. Users can bet on niche aspects of the fight for a more nuanced betting experience.
The $MK ERC20 PoS utility token also offers staking APY and has raised over $850,000 so far in its presale, which has a $10M hard cap. So ROI can be generated from correct bet placements, APY yields, and price appreciation. 
The current price per token is $0.1667. This is set to soon increase to $0.183 – automatic price appreciation simply by buying and holding. More price increases could follow soon in further stages, and upon exchange listing.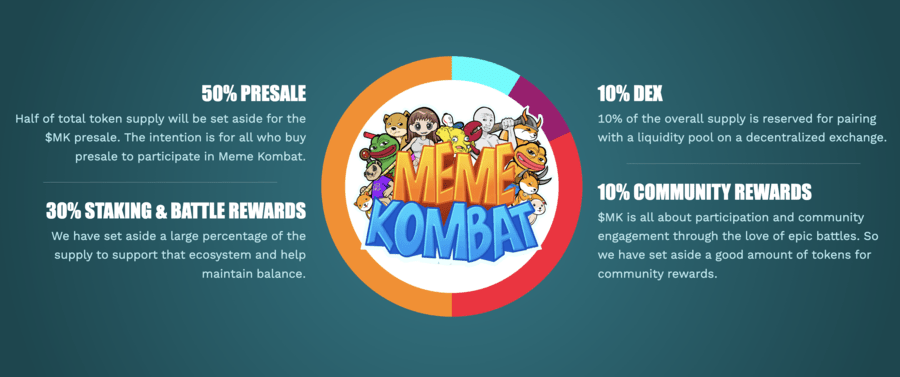 This project has undertaken a smart contract audit, has a publicly viewable founder, and has not withheld any tokens for itself. 50% of the 120 million supply is available in presale, 30% for staking, 10% for DEX liquidity, and 10% for community rewards. 
This is a new game style featuring one vs one meme combat, with betting on the results – something which has not yet been done. It could easily be a hit in 2023 and beyond, revolutionizing the meme industry with a multi-meme approach, instead of just a single icon. Additional details can be obtained from the Meme Kombat Whitepaper, as well as the Telegram account.
2. TG.Casino – Best Crypto Game With New Licensed Telegram Casino
TG.Casino ($TGC) is a 100% licensed and verified crypto casino that is currently live and available to play, even though the presale is not yet finished. One of the main reasons it's secured the second position on our list is because of it's Telegram integration. By betting via the Telegram app users can gamble anonymously and instantly without any KYC requirements. 
So far, it has raised over $1.5M out of its $5M hardcap. The casino offers hundreds of games and over 30 sports to choose from, and there are no geo-restrictions on usage. This is a 100% licensed casino, authorized by the government of Curacao. Users can access this casino exclusively through Telegram, a hugely popular messaging service with over 700 million users, as of early 2023.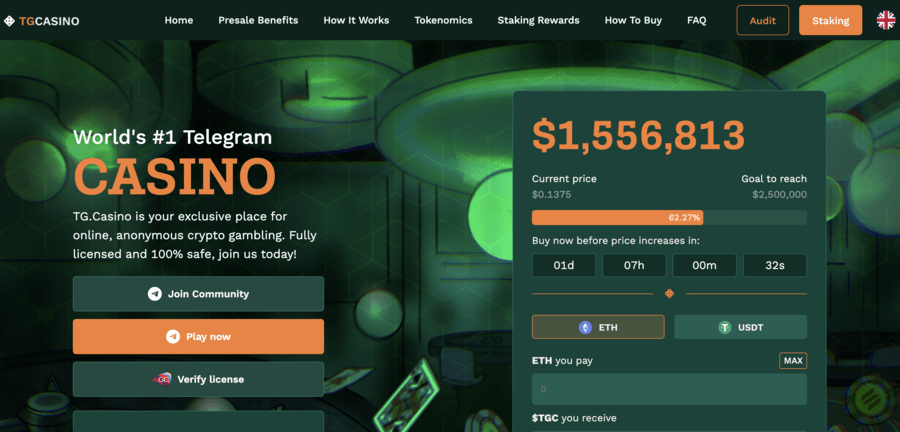 Deposits and withdrawals can be made instantly with this KYC-free provider. There is no signup or registration required, and no need to download additional software. This means that barriers to entry have been all but eliminated. Anybody with some crypto and the Telegram messaging application can start playing immediately. 
The $TGC PoS token also allows for a 325% APY, at the present time. Losing bets placed with this token can benefit from a 25% cashback, though the token is not needed in order to play at the casino. TG.Casino also has a token buyback system in place, where tokens are purchased and burned to promote scarcity and price appreciation for holders.
This helps to reward all players, instead of just a small group of owners. It's a new casino model where rewards are redistributed to players, a fact that could have mass appeal and provide a viable alternative to existing Web2 casinos.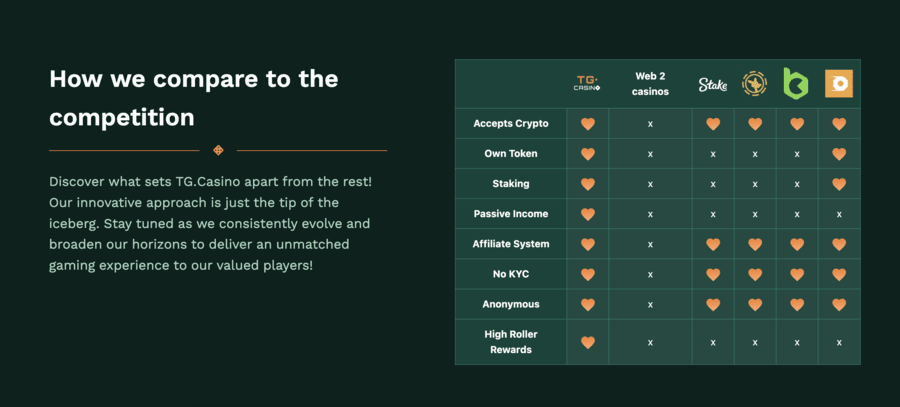 The Web2 casino industry is estimated to be with $263B while the more equitable Web3 crypto casino industry is worth $250M – less than 0.1%. This is in spite of the many benefits it provides in comparison.
TG.Casino has many USPs and offers a number of exciting games to players, with no KYC or registration needed. The token price is $0.1375 and over 40 million are available in presale. 
More info can be found in the TG.Casino Whitepaper. The TG.Casino Telegram is also available for further updates.
3. Plinko – Best Crypto Game For its Simplicity That Allows Users of All Skill Levels to Earn Cash Prizes 
Plinko is a new version of the traditional Japanese game Pachinko, which sees players drop metal ball bearings down a board filled with pins and the ball then lands in a certain slot for a prize. It's one of the best crypto games for players looking for a simple gambling game that offers huge rewards in the process.
Some of the most popular gaming developers in the casino world – such as Crash Games and Hacksaw Gaming – have their own versions of Plinko, allowing users to do the same in a virtual setting while earning prizes in tokens or via bet multipliers.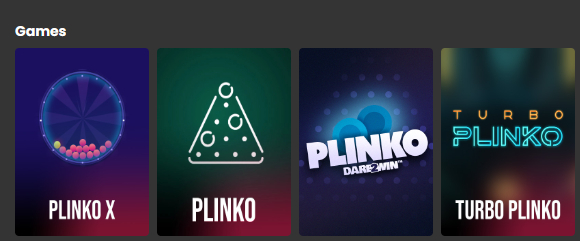 The brilliance of Plinko is in its simplicity, players simply release virtual balls down the board and see what prizes they win.
There are many variations of Plinko and Lucky Block Casino – which is our best Plinko gambling site and also features on this list – has four different versions.
They are Plinko, Plinko X, Plinko: Dare2Win and Turbo Plinko, which all offer variations of the game including in the prize pool, speed of play and by setting up custom boards. As we outline in more detail below, Lucky Block offers a 200% welcome bonus and 50 free spins to new players.
4. Aviator – Game of Nerve Where Players Decide to Cash Out For Huge Prizes
Aviator is another massively popular crypto game that is successful largely based on its simplicity and capacity for big earnings. Players stake an amount of money – or make multiple bets – and then have to hold their nerve to cash out based on how long the virtual plane stays in the air.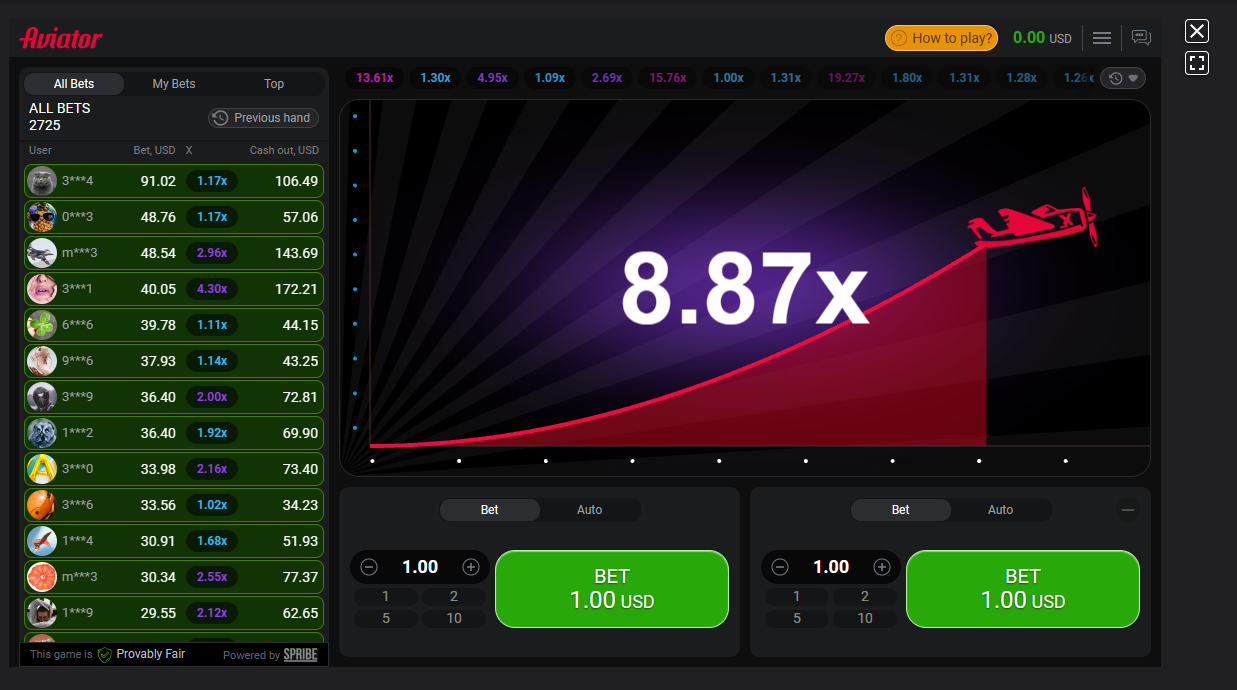 The game, developed by Spribe and provably fair, allows for an earning multiplier before the plane eventually 'flies away', signaling the end of that round.
Players must decide when to cash out – too early and they leave potentially huge earnings on the table and too late and they leave the round with nothing.
Again, Lucky Block Casino has been picked as our best Aviator gambling site. As well as the enticing welcome bonus, the casino has no KYC verification and a quick sign-up for new players.
5. Green Bitcoin – New Crypto Game That Rewards Your Bitcoin Price Predictions
Green Bitcoin (GBTC) is a new token presale that aims to gamify Bitcoin price predictions. The way it works is you buy $GBTC tokens, stake them and predict Bitcoin's price. Depending on your staking duration and prediction accuracy, you'll be rewarded.
The gamified price predictions aren't live yet, however. But you can buy the tokens at a discounted price and stake them to earn juicy APR during the presale.  Note, the presale runs in multiple stages where each stage will have a higher token price than the previous stage. If you're looking to buy the token, getting in early could potentially give you a better price.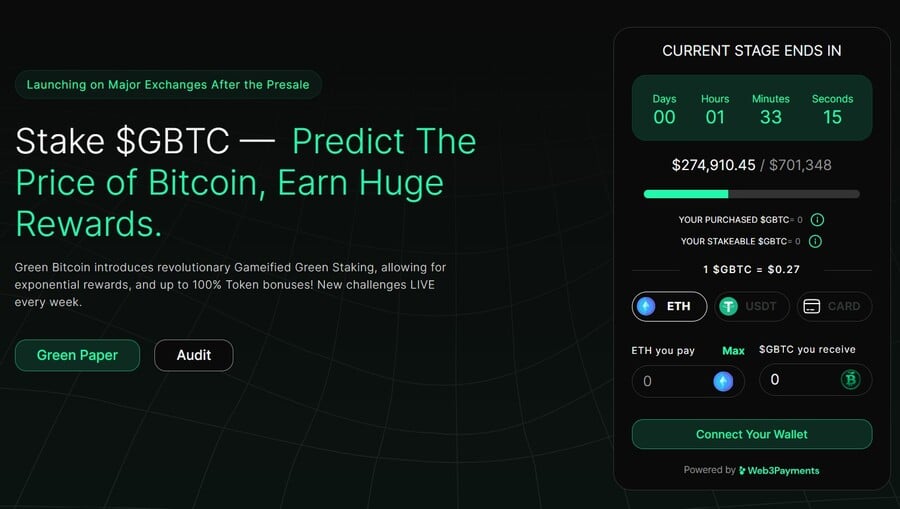 To buy $GBTC, you need either ETH, USDT or a card, and a crypto wallet to connect to the site. Once the presale ends, you can withdraw your tokens.
During the presale, you can stake your tokens. This will give early adopters a chance to earn more tokens while the presale runs. As of this writing, the APR is 700%. However, this will certainly drop as more tokens are locked and compete for the same token pool emissions.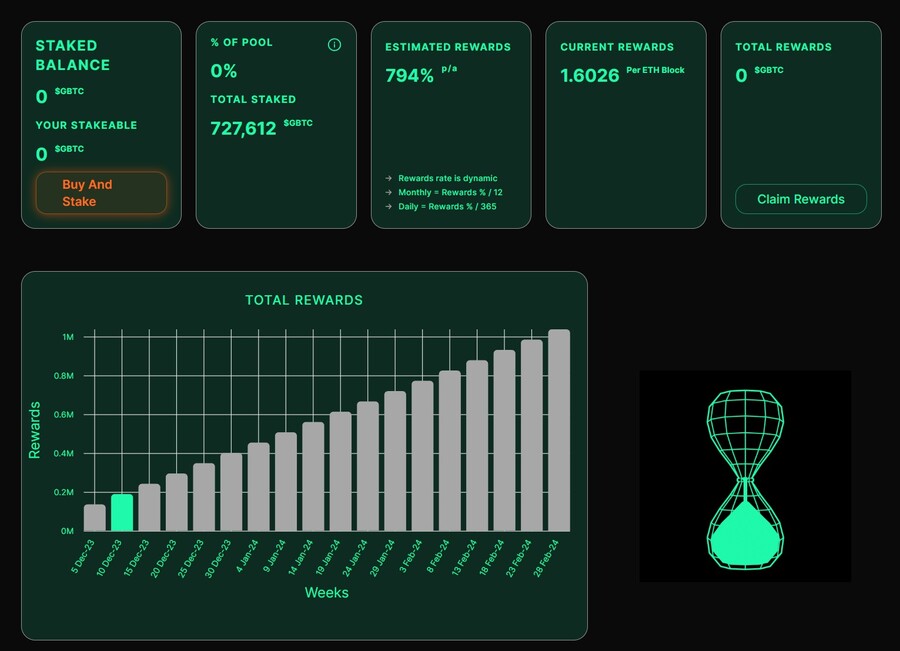 As for the future outlook, the team behind Green Bitcoin has outlined four phases in the project's development. The presale launch was the first phase, followed by the token listing on exchanges after the presale, and then the gamified Bitcoin price prediction going live.
Follow Green Bitcoin on X and on Green Bitcoin's Telegram channel to stay up to date with the latest information about the project. Also, check out Green Bitcoin's whitepaper for more details.
| | |
| --- | --- |
| Presale Started | Q4 2023 |
| Purchase Methods  | USDT, ETH, Card |
| Chain | Ethereum |
| Min Investment | NA  |
| Max Investment | None |
6. Pikamoon (PIKA) – Play-to-Earn Metaverse Game Featuring Over 18,000 NFT Avatars
Pikamoon (PIKA) is a new play-to-earn role-playing game set in its own metaverse ecosystem. Players enter the virtual world of Dreva with Pikamoon NFT avatars.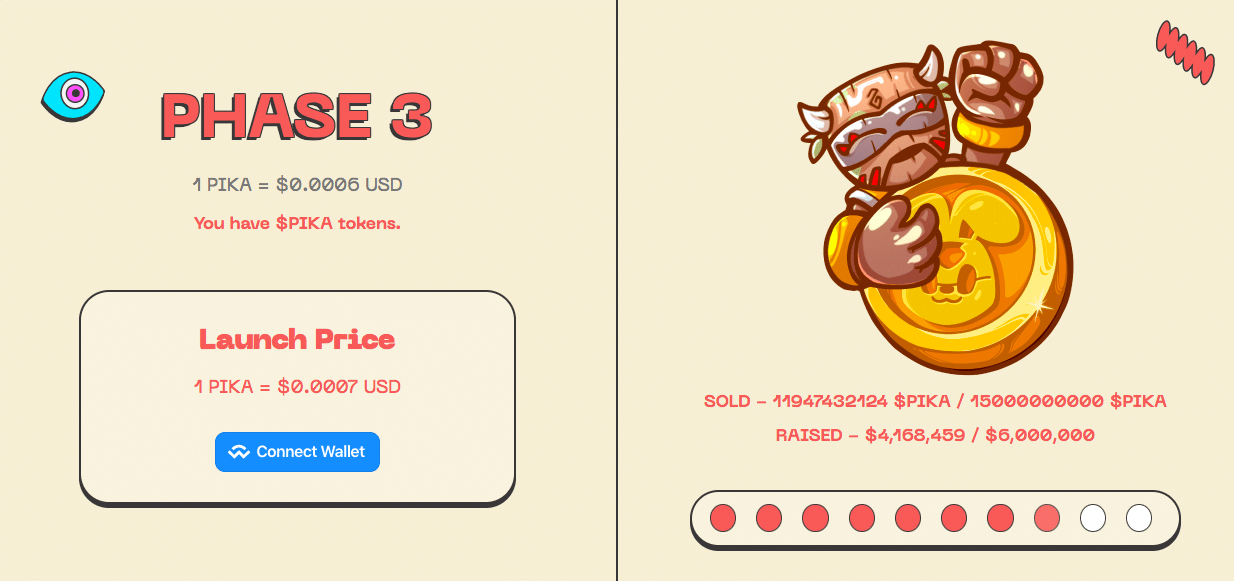 In Dreva, each Pikamoon belongs to four distinct regions – the Flame Empire, Earth Regions, Thunder Collective, and Water Kingdom. The first series of NFTs consists of 18,012 avatars. Over time, users can capture Pikamoon and expand their camp. Your avatars can be leveraged in 1 on 1 battles against opponents, and used to earn additional $PIKA tokens. 
Through an NFT marketplace, players can use $PIKA to purchase items such as healing potions, weapons, capture devices, and boosts. Similar to popular P2E games such as Decentraland and Axie Infinity, Pikamoon lets users purchase land NFTs, and explore the virtual world. 
This cryptocurrency is currently priced at $0.0006 on presale and has raised over $4.1 million. From a total supply of 50 billion – 15 billion tokens have been allocated for the presale. Pikamoon also charges a 2.5% selling and transfer tax, but not any buying tax. Furthermore, 5% of all tokens spent on the marketplace will be burnt to limit the token supply.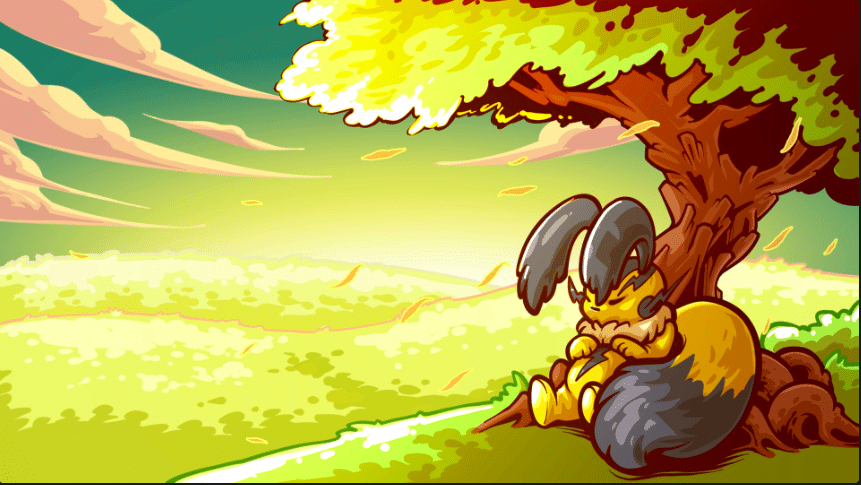 The Pikamoon project has been KYC verified by Coinsult, and audited by CoinSniper. Interested investors can buy tokens before the price hikes to $0.0007 upon the exchange listing. Read the Pikamoon whitepaper and join the Telegram channel for more information on this cryptocurrency. 
| | |
| --- | --- |
| Presale Started | March 2023 |
| Purchase Methods  | ETH, USDT, or Card |
| Chain | Ethereum |
| Min Investment | None |
| Max Investment | None |
7.  LandRocker (LRT) – Space Exploration P2E Ecosystem Has Raised $1.75 Million Through its Seed Round 
LandRocker ($LRT) is a unique play-to-earn game that offers multiple income-earning opportunities. On the platform, players can purchase NFT rovers and fueling equipment – and explore AI-generated planets in search of crypto and NFT treasures.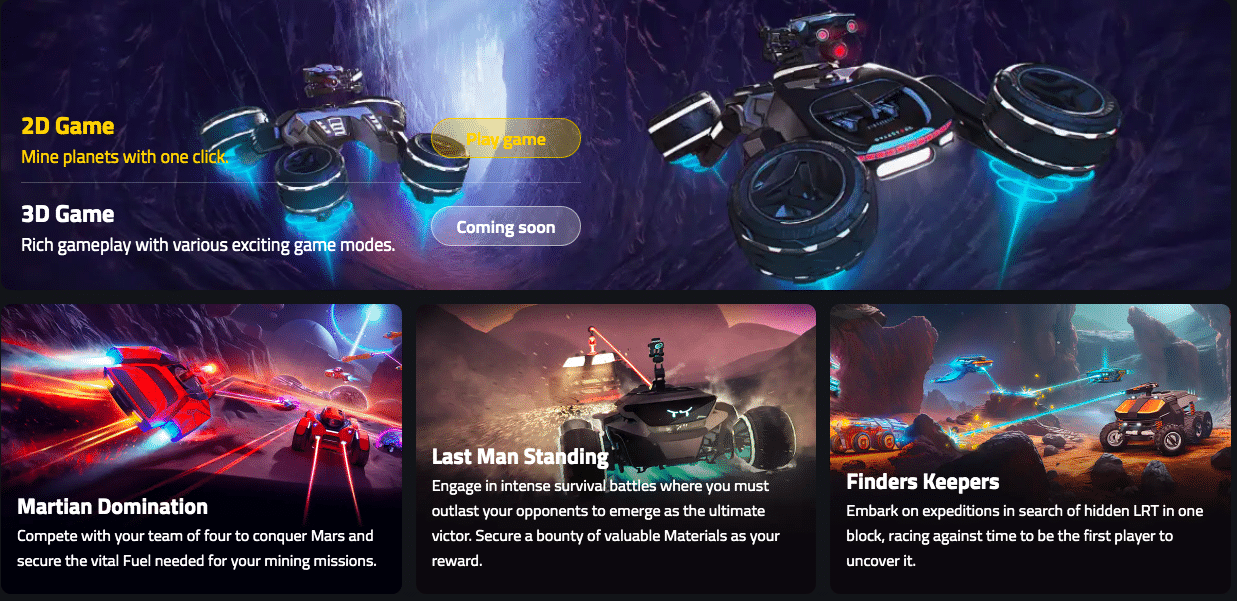 According to the LandRocker whitepaper, the platform will introduce staking opportunities to allow token holders to generate passive income. Players can also craft their own NFT materials, and engage in solo and multiplayer missions to earn rewards. 
You can mine planets and discover precious NFT materials – which are tradable through an NFT marketplace. Players can embark on the search for hidden cryptos such as Bitcoin, across the different planets. Moreover, you can even purchase your own NFT planets and stake them to generate more income. 
LandRocker's USP is the creation of a blockchain validation system distinction. This allows the platform to offer secure and untraceable rewards. Thus, fairness and transparency are guaranteed on LandRocker. 
Currently, LandRocker completed its successful beta testing for its 2D game launch. In the coming months, it will release the 3D ecosystem – comprising of mining opportunities and online missions. NFT items such as fuel, materials, rovers, and planets can be directly purchased from the marketplace.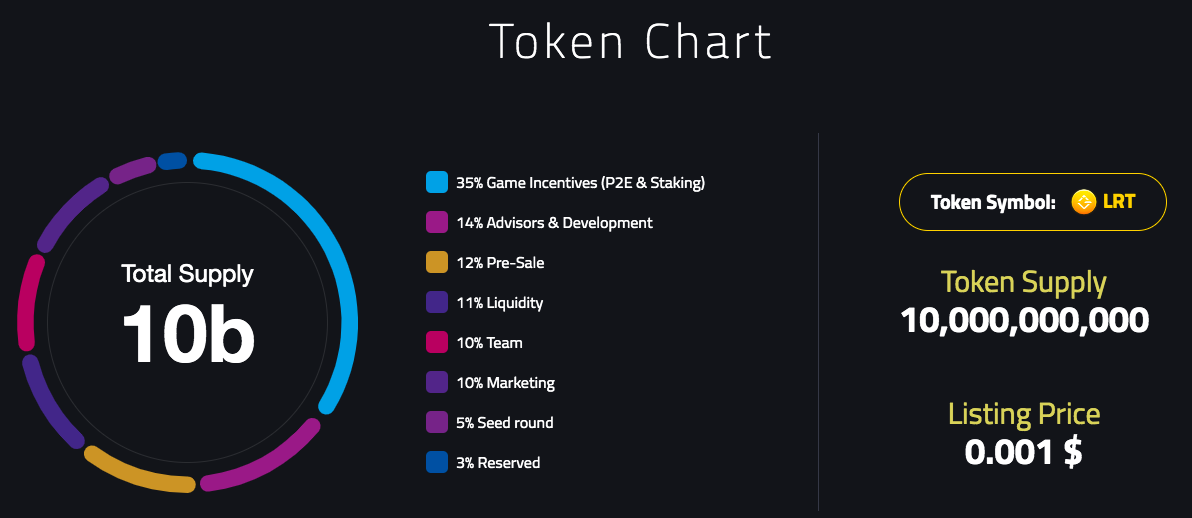 LandRocker will soon support swapping for materials and other items. Recently, LandRocker raised $1.75 million in its now-completed seed round. In the coming days, $LRT will be launched on presale. 
The token has a total supply of 10 billion – 12% of which is being distributed across three presale rounds. The first round will allocate $LRT at $0.00085 per token. The price will increase to $0.0009 by the final round. For more project updates, join the LandRocker Telegram channel. 
8. Tamadoge (TAMA) – Exciting P2E Ecosystem with Newly Released Games
Tamadoge was one of the best new cryptos to launch in recent times and now has a huge amount of utility on the way – with its first game released to huge success in late January and another to be launched imminently. 
Super Doge, a Mario-style platform game that sees players collect coins and battle evil SECKnights, saw more than 80 hours of gameplay in the first 24 hours of its launch and overwhelmingly positive feedback from the crypto gaming community.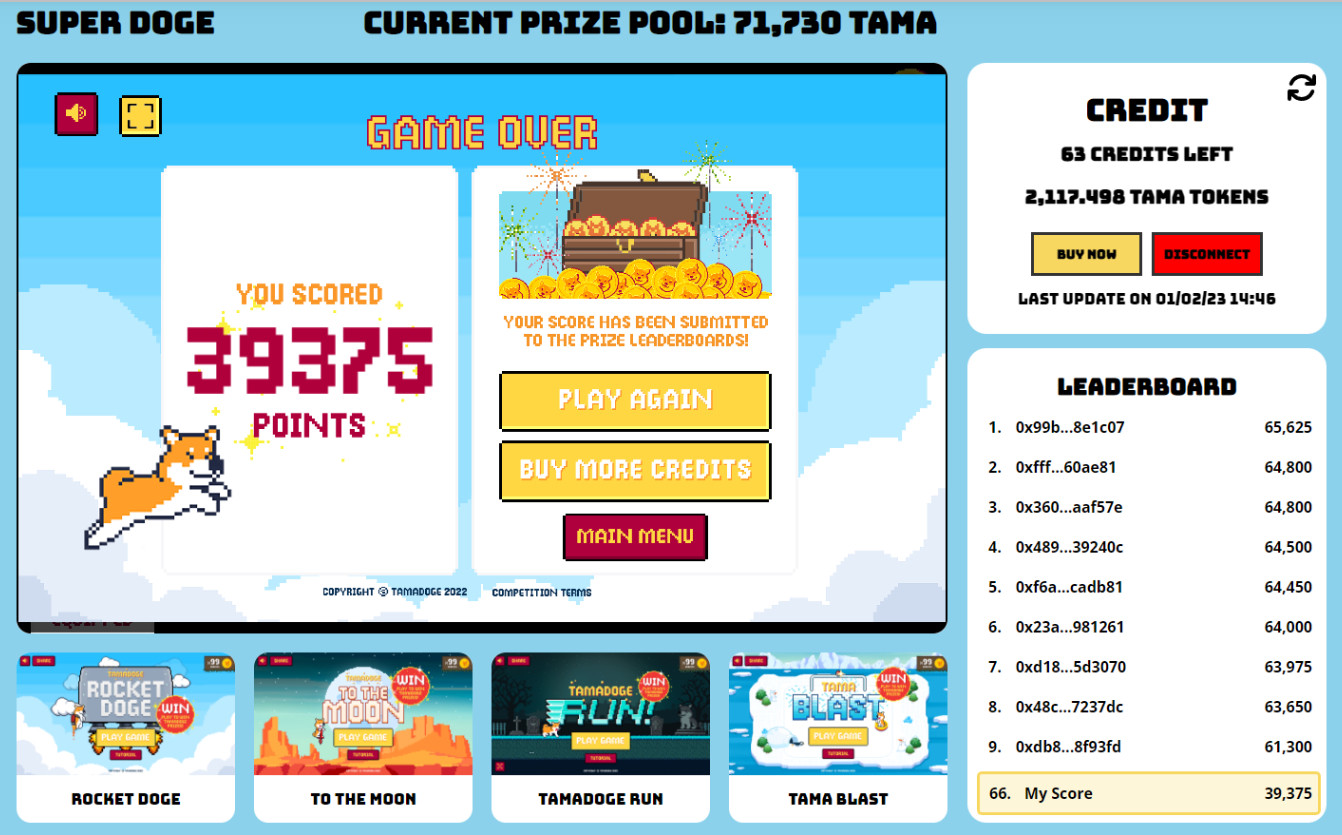 Players complete levels as quickly as possible to work their way up a leaderboard with rewards distributed on a weekly and monthly basis. The simple and fun game is available both free-to-earn and play-to-earn and to access the late, players must hold one of the Tamadoge NFTs and spend 1 TAMA per play.
Super Doge was the first of five arcade-style games to release in the ecosystem with the other games – Tama Blast, Rocket Doge, To The Moon and Tamadoge Run following shortly after. The games see see players breed, feed, grow and play with their Tamadoge NFTs in the style of 90s craze Tamagotchi, before battling them against other players for prizes and a place on the leaderboard.
The project is also developing an augmented reality (AR) app that will see players take their pets out into the real world to explore and hunt for rewards. The raft of activity in the project has also seen the price of native token TAMA surge in the past month, where it is up 32% at the time of writing – with more gains expected as other arcade games are released and the main game comes along.
TAMA took the crypto scene by storm in August 2022, pumping nearly 2,000% from its presale price despite bear market conditions. Apart from its unrivaled utility for a meme coin, TAMA has an extremely limited supply (2 billion, compared to 132 billion for Dogecoin) and a deflationary mechanism.
Purchases in the Pet Store – where players buy treats and food for their pets – comes with a 5% burn that will see TAMA become more scarce and increase the value. The Tamadoge NFT collection has also benefitted from the launch of Super Doge, with Ultra-Rare Pets having an extremely healthy floor price of 4.9 ETH – they will have improved attributed and stats in the main game. 
Common Pets are available for 0.2 ETH and Rare Pets have a floor price of 0.4 ETH. Join the Tamadoge Telegram group for the latest news on the project and upcoming game releases.
9. Lucky Block (LBLOCK) – New Cryptocurrency Casino and Sportsbook
One of the best cryptocurrency games is Lucky Block's casino and sportsbook – the flagship product of the Lucky Block ecosystem, which also has its own token (LBLOCK) which grew to a market cap of nearly $1 billion at the start of 2022.
Offering over 2,700 games and a sportsbook to bet on, Lucky Block provides access to slots, poker, sports, eSports and more. The platform is working with over 80 of the best gaming providers in the space – including the likes of Pragmatic Play, Evolution, Gametech and Betsoft.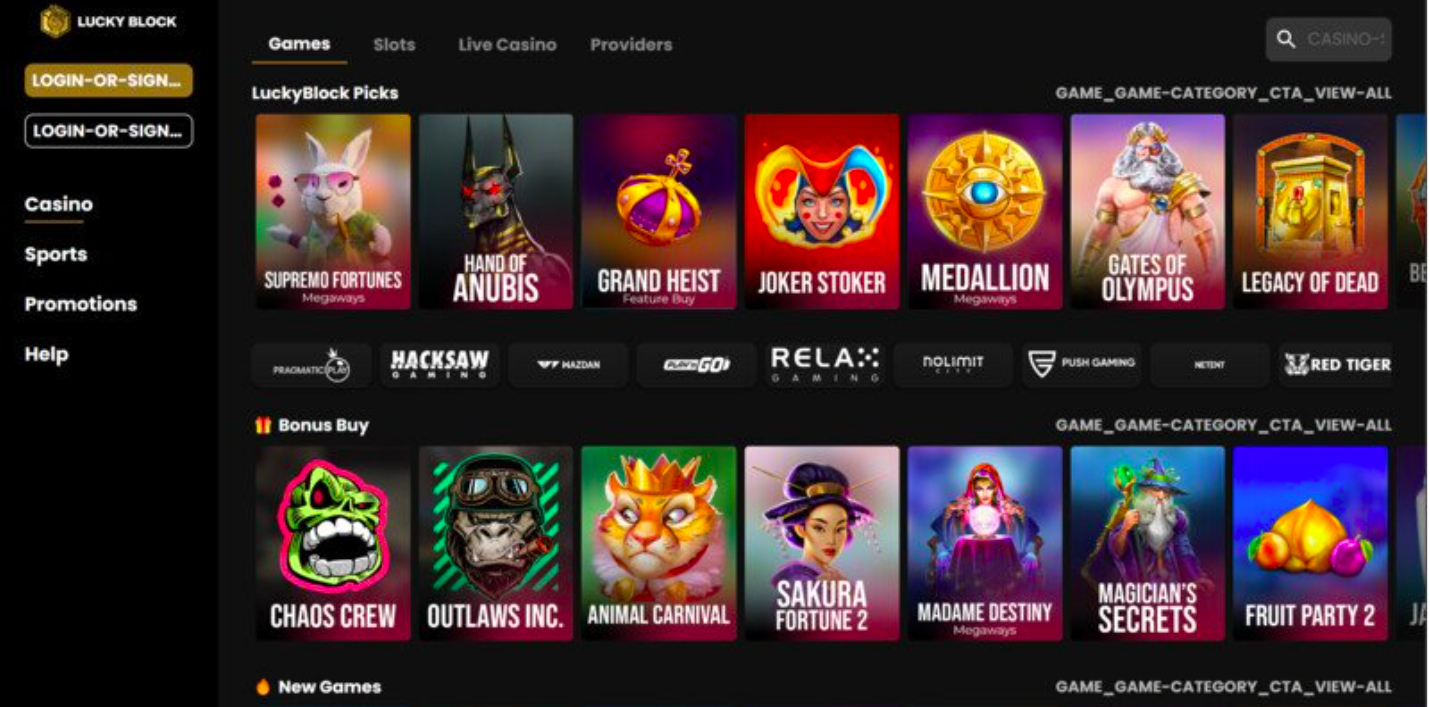 From the most popular live casino games to baccarat, blackjack and roulette to popular table games such as Sic Bo, Teen Patti and Live-Deck Poker, Lucky Block has it all covered.
Fans of the top slots games can play the likes of Dino Luck, Rumble Ratz, Medallions and Lucky Cloverland, while another top slots game available is Money Train 3 – which just came out in Q3 2022 and was recently crowned the 'Best slots game of the year' by iGaming Business.
Apart from the sheer range of games on offer, Lucky Block is offering some of the best bonuses to improve your experience. 
Players are given 15% cashback on all losses during the first week after their account is created, with high rollers also eligible for reload bonuses if enrolled in the VIP program – those bonuses have no wagering requirements making them among the best on the market.
A simple platform to use and our best decentralized gambling site, Lucky Block does not require any KYC (Know Your Customer) forms to be completed during registration and players globally can access the site with a VPN.
All that is required is an email address and a new password and sign up should take less than a minute. Lucky Block supports some of the top cryptocurrencies on its platform such as Bitcoin, Ethereum, USDT, Litecoin and Dogecoin, with a tiny deposit amount, rapid payouts and no fees or limits on deposits and withdrawals.
FIat deposit options – such as bank transfer, credit card and Google Pay – are also available and players can get started with as little as $1.
Tokens such as DOGE will be paid back in less than a minute, while Bitcoin will take between 20 minutes and an hour. Fiat options can take up to 48 hours.
| | | | |
| --- | --- | --- | --- |
| Crypto Bonus | Wagering Requirement  | Minimum Deposit | Payout Time  |
| 15% cashback for 7 days, high roller reload bonus | None | $1 | 1 to 60 minutes for cryptos |
As well as being a crypto casino, Lucky Block also has a leading sportsbook, with thousands of pre-game and in-play markets on more than 30 sports.
Soccer, Tennis, Boxing, NFL, NBA and more can be wagered on, as well as leading eSports games such as League of Legends and Counter-Strike.
With super competitive odds on top sports such as the Premier League and Champions League, NBA and NFL and boxing, Lucky Block is one of the top cryptocurrency games to begin using now.
10. My Neighbour Alice (ALICE) – One of the Best Blockchain Games of 2023
One of the most popular blockchain-based multiplayer builder games, My Neighbor Alice allows anyone to buy land, own virtual islands, and collect and build items while meeting new friends.
This game has a marketplace where users can shop for NFT-based land, animals, items, and other in-game assets.
LAND is the foundational asset in My Neighbor Alice. There is a total of roughly 100,000 units of land in the game — these are spread across six islands: Snowflake island, Medieval plains, Lummestad (the town), Nature's rest, Sandy coast, and Submerged islands.
The ALICE token allows token holders to play and speculate in the in-game economy. The token enables players to buy game items, earn staking rewards, participate in governance, and participate in its play-to-earn reward system.
The ALICE token is unusual in that it's supported by two of the most popular cryptocurrency exchanges — Binance and eToro. The latter of which is popular among newer traders thanks to its low fees and large number of deposit options.
Crypto assets are highly volatile and unregulated. No consumer protection. Tax on profits may apply
11. Decentraland (MANA) – Metaverse and Blockchain Gaming Innovator
Decentraland is one of the best crypto games running on the Ethereum network thanks to a pioneering range of features and its first-mover advantage. In Decentraland, users can trade digital real estate and assets as they explore, interact and play games in the virtual world.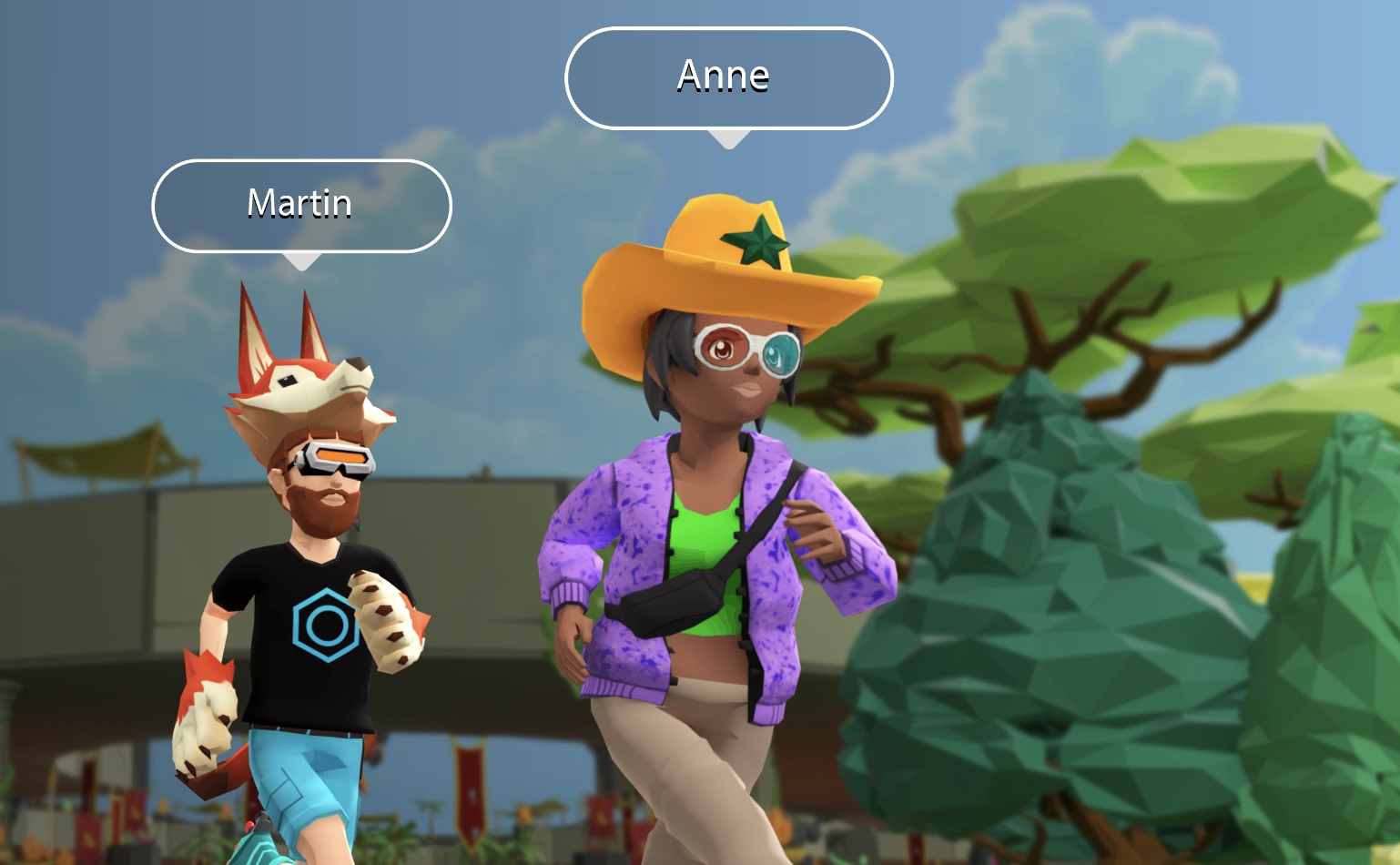 Two tokens help to empower Decentraland. LAND are NFTs denoting ownership of digital real estate in one of Decentraland's districts. MANA is the currency that lets users buy LAND, virtual goods, and services on the platform.
Besides its popular gaming features, Decentraland also features a marketplace that allows participants to manage and trade LAND tokens priced in MANA. Owners can trade parcels and other in-game items such as wearables and unique names via the marketplace.
The MANA token has become one of the most highly valued tokens in the Metaverse — with the cryptocurrency seeing massive growth since its inception in 2017. The token has a huge array of uses, being used for governance, in-game payments, LAND purchases, advertising in Decentraland, and more. Available on eToro and other popular exchanges, MANA is one of the best-supported gaming crypto coins out there.
Crypto assets are highly volatile and unregulated. No consumer protection. Tax on profits may apply
12. The Sandbox (SAND) – Ecosystem of Games to Earn Crypto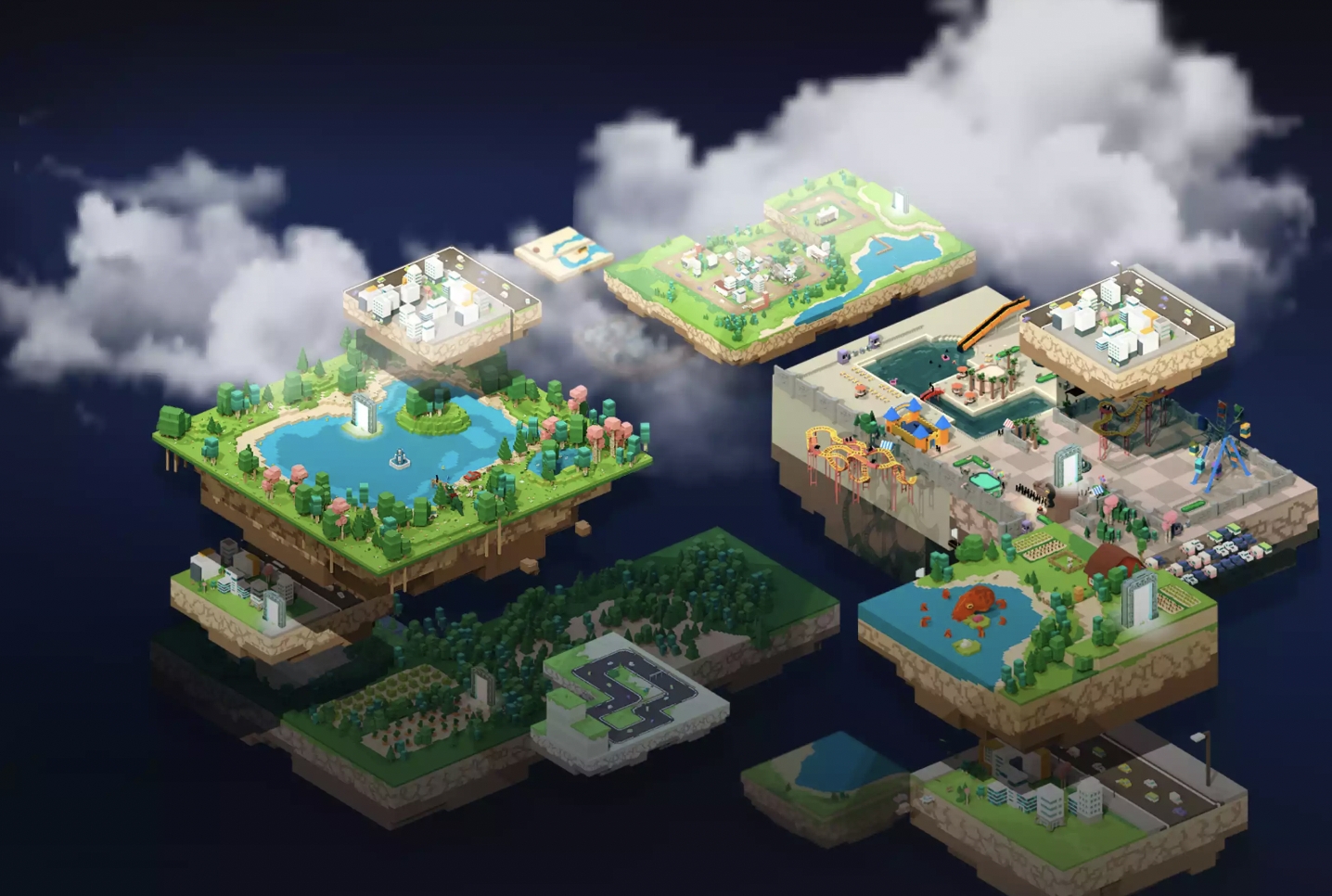 ---