9 Most Undervalued Cryptocurrencies to Invest in 2023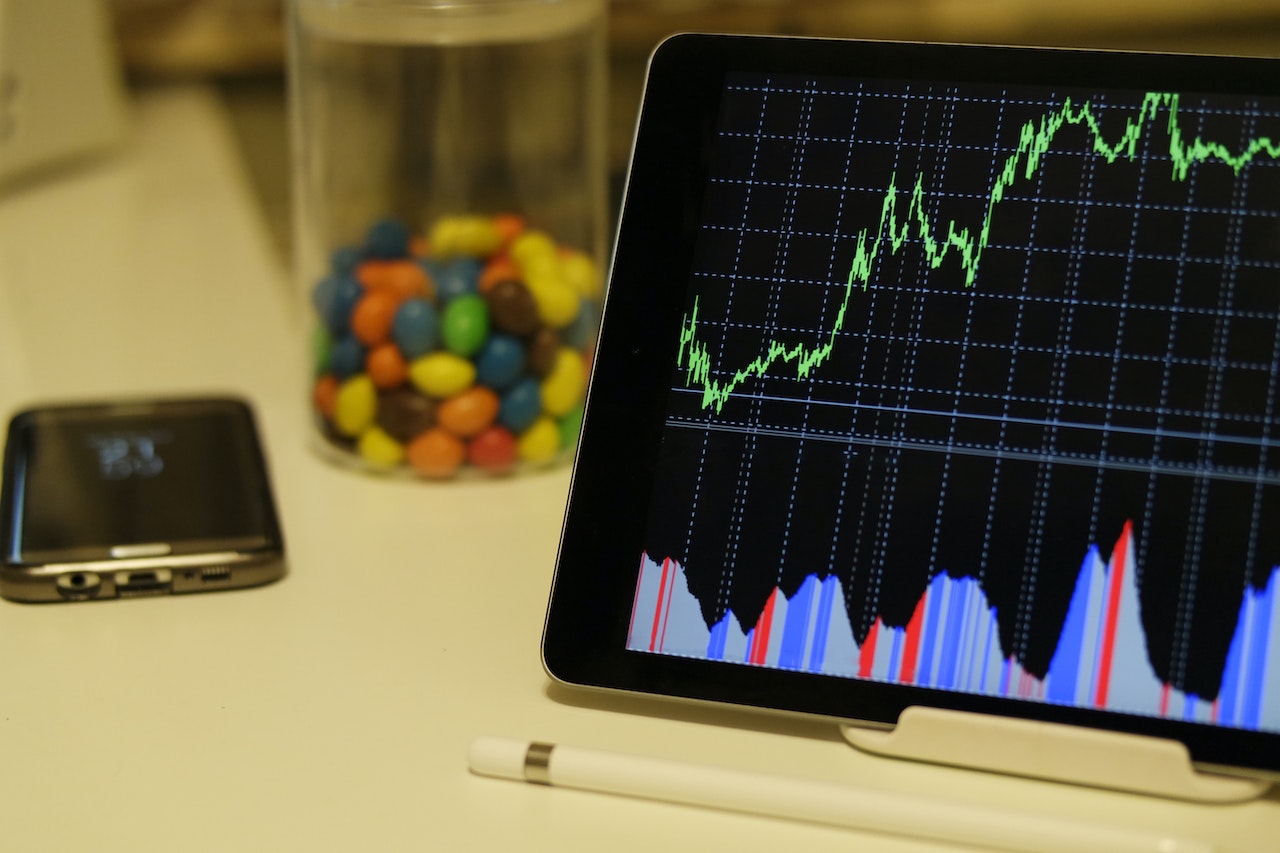 Disclaimer: The Industry Talk section features insights by crypto industry players and is not a part of the editorial content of Cryptonews.com.
The goal of just about everyone that invests in crypto or stocks is to find an undervalued asset that they're able to extract profit from. However, finding the most undervalued crypto projects requires a huge amount of research and can be rather difficult.
Throughout this guide, we'll be taking a look at 9 of the most undervalued crypto projects that can be purchased right now, discussing what makes a project undervalued, and explaining where to find the most undervalued cryptocurrencies in 2022. Let's get started.
The 9 Most Undervalued Cryptos to Buy Today
Below we've rounded up a few of the top undervalued cryptocurrencies that have the potential to explode over the coming months. The projects we're looking at offer a wide variety of use cases and comprise some of the top cryptos with the most potential in 2023.

Wall Street Memes - With an online following of over 1 million people, Wall Street Memes has already raised over $25 million during its presale. This meme token is priced at just $0.0334 during the ongoing presale.
Bitcoin BSC - BEP20 presale and BTC replica raises $2.7 million in under 2 weeks with an estimated 193% APY to investors. Available for $0.99 throughout its presale.
Launchpad XYZ - An all-in-one web3 ecosystem. Hold the $LPX token to receive discounts on trading fees on a DEX and get access to presale listings.
yPredict - This trading platform offers analytical insights about the future of crypto markets with the $YPRED token. $YPRED offers passive income and can be used within a P2E environment.
Chainlink - Data-driven cryptocurrency project that is packed with intrinsic value.
XRP - Transactional cryptocurrency that is used by multiple banks and financial institutions.
Quant - Project created to facilitate interoperability between blockchains.
Basic Attention Token - A crypto project that is reshaping online advertising.
Cardano - Popular crypto project building a secure smart contract ecosystem.

Analyzing The Most Undervalued Crypto Coins
We've taken a quick look at each, so now it's time we delve into our reviews of the most undervalued cryptocurrencies in 2023.
1. Wall Street Memes - Top Undervalued Meme Token, Raised over $25 Million in Presale
One of the most undervalued cryptocurrencies to look at right now is $WSM, the native token of Wall Street Memes. Crypto presales can be a great way to diversify your portfolio since they make new tokens available cheaply.
Wall Street Memes has the backing of over 1 million people across Twitter and Instagram. This popular meme platform was established in 2019 and released its own NFT project, Wall St Bulls.
During the first NFT drop in 2021, Wall St Bulls sold out 10,000 Ethereum-based NFTs in only 32 minutes. This goes to show the power of the Wall Street Memes community. Therefore, this cryptocurrency now has the potential to complete a successful token presale.
While the Wall Street Memes token does not offer any utility, it will be offering 100% of the token supply for the community. With the backing of this project's huge meme movement, Wall Street Memes aims to raise a hard cap of more than $30 million.
Through the ongoing presale, 50% of the 2 billion $WSM token supply is being allocated across 30 rounds. During the first round, the token was priced at only $0.025. This round concluded in two days, as Wall Street Memes raised half a million. Currently, the token is priced at $0.0334.
Another 30% of the token supply will be offered as community rewards. 10% each of the remaining token supply will be allocated for CEX and DEX liquidity. After the presale ends, $WSM will likely list on top-tier exchanges, such as Binance, due to the token's popularity.
Wall Street Memes has already raised over $25 million in just a few weeks since the presale started. To learn more about this cryptocurrency, join the Wall Street Memes Telegram channel.
| | |
| --- | --- |
| Presale Started | 26 May 2023 |
| Purchase Methods | ETH, USDT, Credit Card |
| Chain | Ethereum |
| Min Investment | 100 $WSM |
| Max Investment | None |
2. Bitcoin BSC - Bitcoin Clone at Just $0.99 Powered By The BNB Smart Chain, Raises $2.7M in 13 Days
Bitcoin BSC (BTCBSC) is a potentially undervalued Bitcoin clone priced at just $0.99 throughout its presale, which has a hard cap of a little over $6 million. It has raised $2.7 million out of this hard cap in under 2 weeks, so it could prove to be undervalued just by the presale interest alone.
The clone replicates Bitcoin tokenomics in 2011, including its price, availability and mining reward intervals. Currently, Bitcoin is priced at about $26,000, so this is representative of about 26,000x upside potential. However, there is no evidence that it will follow Bitcoin's current price - it is merely a Bitcoin clone with its own unique patterns and behavior.
The whitepaper can be read for further clarification, and the socials (Twitter and Telegram) can serve to give additional information.
Still, Bitcoin clones can perform well in the market. BTC20, another Bitcoin clone, saw 600% returns at one stage. This is likely due to the fact that they provide additional utility. Bitcoin BSC provides APY that is estimated at 193% at the current time, a yield that many investors would find hard to pass on.
But it is the BNB Smart Chain that is the underlying engine of the token and wider ecosystem. This is a green, low cost, and fast blockchain. Bitcoin's PoW blockchain is slow, costly, and with a huge environmental footprint in comparison. So Bitcoin BSC reinvents Bitcoin to make it much more acceptable to the modern investor.
There are no high network fees of network congestion with Bitcoin BSC. And there are also no centralized miners who take all of the rewards for themselves.
So not only is it technically superior - it's more democratic. The campaign has also undergone an advanced manual third party smart contract audit - the code is 100% clean.
Due to all the above,we think that this is definitely an undervalued coin at $0.99. It is highly unlikely to reach $26,000 or anywhere near it.
But it could 10x, if market conditions are correct.
| | |
| --- | --- |
| Presale Started | 5 September 2023 |
| Purchase Methods | ETH, USDT, BNB, Credit Card |
| Chain | BNB Smart Chain |
| Min Investment | $10 |
| Max Investment | None |


3. Launchpad XYZ - Hold This Ecosystem's Native Token to Gain Multiple Web3 Use Cases
Launchpad XYZ aims to create a single entry point to access multiple web3 use cases. All this will be made possible by holding $LPX, the native token. On Launchpad XYZ, users can create their own Web3 crypto wallet by providing only their phone number or email address.
With the crypto wallets, one can interact with multiple DApps (Decentralized Applications), swap cryptocurrencies, and gain self-custody of their assets. Launchpad XYZ will also host its own NFT decentralized exchange. Those that hold and stake $LPX can avail discounts on trading fees on the DEX.
Through this DEX, users will be able to access multiple trading pairs and also access limited, perpetual contracts. Notably, users that stake a monthly average of 10,000 $LPX can also get guaranteed access to certain web3 presale listings.
Through these listings, users can explore the biggest upcoming presale tokens. Since users can access the new presale tokens directly on their Launchpad XYZ wallets, entering into new projects with the $LPX token is easier.
Launchpad XYZ will also launch its own P2E place, allowing members to access a wide collection of games and metaverse experiences. The platform will also introduce a Learn2Earn game through which traders can create trading strategies and earn token rewards.
With $LPX, token holders can also purchase assets holding historical value, such as real estate or art. Currently, $LPX is priced at only $0.0445 during the ongoing presale round. By the time the exchange listing takes place, the price will increase to $0.0565 per token.
Launchpad XYZ has raised over $1.3 million since the start of the presale. Read the Launchpad XYZ whitepaper and join the Telegram channel for more information on this cryptocurrency project.
| | |
| --- | --- |
| Presale Started | 25 April 2023 |
| Purchase Methods | ETH, USDT, Credit Card |
| Chain | Ethereum |
| Min Investment | 100 LPX |
| Max Investment | None |
4. yPredict - Next-Gen Trading and Research Crypto Platform
While multiple crypto tokens have been providing price increases, yPredict aims to offer multiple use cases with its native token, $YPRED. This token can primarily be used to purchase monthly subscriptions to predictive models through yPredict's financial marketplace.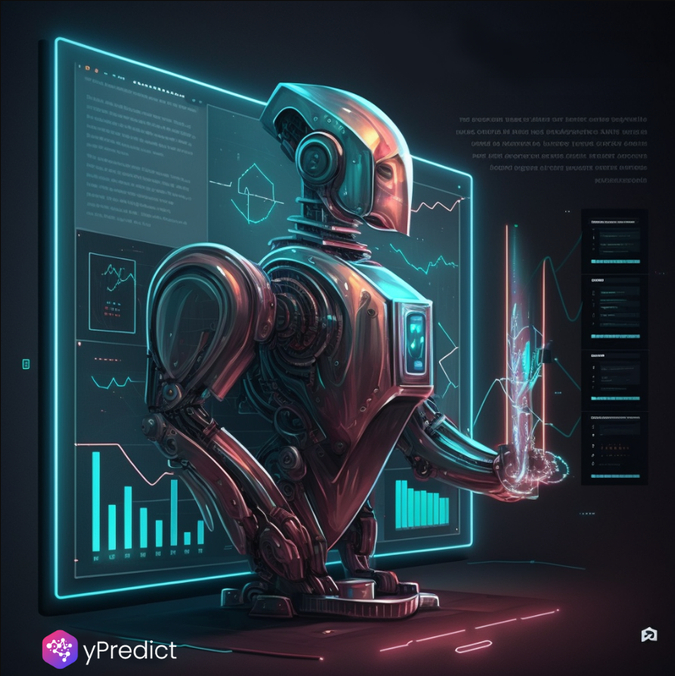 The models offer data-driven insights on the crypto markets and have been offered and created by AI analysts and financial quants. The models are verified by members of the yPredict DAO (Decentralized Autonomous Organization).
In these models, yPredict offers trading signals leveraging artificial intelligence. Furthermore, AI tools such as Natual Language Processing are leveraged to offer sentiment analysis on crypto tokens. yPredict also offers research and predictions on various tokens by studying 25+ chart patterns.
For those looking to learn more about crypto, yPredict lets them take quizzes and assessments through a Learn2Earn ecosystem. In this ecosystem, users can earn $YPRED tokens by successfully passing the quizzes.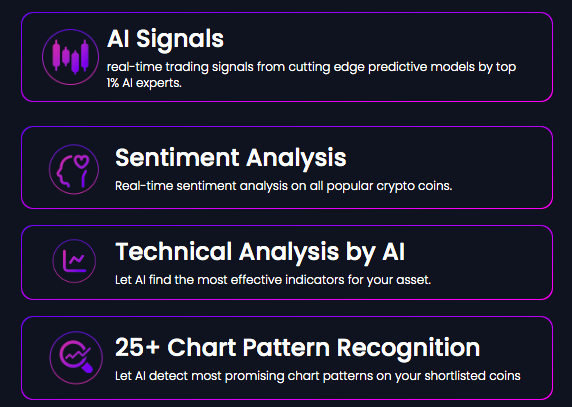 This platform will also introduce a play-to-earn platform where members can make directional bets on the future of crypto markets. The top performers can also earn $YPRED. Finally, the platform will create a staking pool for passive income.
This pool distributes 10% of all subscription fees and 15% of the swapping fees collected are distributed to existing token holders. Currently, $YPRED is available to buy on presale for only $0.1 per token.
By the time the exchange listing takes place, the price will rise to $0.12 per token. yPredict has raised more than $3.4 million since the start of the presale. To learn more about this cryptocurrency, one can read the yPredict whitepaper and join the Telegram channel.
| | |
| --- | --- |
| Presale Started | Q1 2023 |
| Purchase Methods | MATIC, ETH, USDT, BNB, Credit Card |
| Chain | Polygon |
| Min Investment | 200 YPRED |
| Max Investment | None |
5. Chainlink - Data-Driven Crypto Project Packed with Intrinsic Value
Chainlink (LINK) is a favorite among investors looking for the best future cryptocurrency projects. The project was created as a way to implement data gathered off-chain into on-chain projects. This has massively opened up what's possible in the world of crypto and web3.
With Chainlink offering such an in-demand service, it should be of little surprise that the project has been picked up a plethora of high-profile entities including Aave, Polygon, and even Google Cloud. Thanks to its first-mover status and its long list of established partnerships, the project is likely to continue growing for the foreseeable future.
Chainlink is one of the most impressive crypto projects on the market right now. It offers investors a huge amount of intrinsic value at a comparatively low cost compared to the token's previous highs. Being one of the best altcoins available right now, it's well worth keeping an eye on LINK throughout the coming months.
6. XRP - Transactional Cryptocurrency Held Under Water by Legal Issues
Created by David Schwartz and Jeb McCaleb, XRP is a transactional cryptocurrency focused on creating a simple, low-cost, and energy-efficient solution for internal money transfers and currency conversion. While Schwartz and McCaleb later formed Ripple Labs to boost the XRP ecosystem and build use cases, it's a common misconception that Ripple created XRP.
While XRP has cemented itself as a transactional powerhouse through tactical partnerships with a number of well-regarded institutions like the Bank of America, the project has since expanded its goals. In 2021, the XRP Ledger (XRPL) was launched, giving the network smart contract functionality and allowing new applications to be created using the XRP network.
While XRP has proven itself as a strong asset, a recent lawsuit from the Securities and Exchange Commission (SEC) has led to doubt among some investors. While we'll have to wait and see how things play out, it seems likely that XRP will make it out the other side largely unscathed, making XRP one of the top cryptos to watch right now.
7. Quant - Project Created to Facilitate Interoperability Between Blockchains
Quant (QNT) is one of the most undervalued crypto projects and one of the overall top interoperability-focused cryptocurrencies available. The project enjoyed huge success in 2021, increasing in value by almost a factor of 10 before falling back to earth alongside the collapse of the crypto market.
Since the invention of altcoins, it has been difficult to make different blockchains work together. This issue gives rise to architecture standards like Ethereum's ERC. However, Quant has taken a different approach, using a blockchain-based operating system known as Overledger to allow different blockchains to work with one another.
With QNT's impressive performance in 2021, there's a clear demand for the project. In order to use the Overledger, an application must own a certain amount of QNT, boosting demand further as the project's adoption increases. With this in mind, the project is surely one of the most undervalued cryptocurrencies in 2022.
8. Basic Attention Token - Crypto Project Reshaping Online Advertising
Perhaps the best-undervalued cryptocurrency for 2022 within the advertising space is the native cryptocurrency of the Brave browser, the Basic Attention Token (BAT). One half of the BAT ecosystem, the Brave browser is a privacy-focused web browser with a built-in ad blocker.
The token is used to reward people browsing the web for the advertisements they see, boosting engagement between adversities and users. Furthermore, the BAT concept has enabled advertisers to get a far greater return on their ad spend than would be possible using other platforms.
The Brave browser has been gaining a large number of users as of recent thanks to its innovation and improvements to a service used by nearly every internet user on the planet. Although the future price of BAT will be heavily linked to the success of the Brave browser, things are looking promising for this interesting project.
9. Cardano - Popular Crypto Project Building a Secure Smart Contract Ecosystem
Rounding off our list of the most undervalued crypto projects is Charles Hoskinson's Cardano (ADA). While the token was launched in 2017, it packed up traction in 2021 as an alternative to Ethereum eventually climbing to an all-time high of around $3.10.
The project was designed as a heavily decentralized and secure blockchain and has been successful on this front. Cardano was one of the first large-cap cryptocurrencies to implement the proof-of-stake (PoS) consensus mechanism that has now been picked up by post-merge Ethereum.
While many investors aren't a fan of the time it takes for Hoskinson to fulfill his goals, it seems logical that it's better for updates to take a while rather than be rushed and insecure. As it stands today, Cardano is one of the largest cryptocurrencies on the market, and with a loyal community, it's unlikely for this status to fade anytime soon.
What Makes a Cryptocurrency Undervalued?
While it's true that 'undervalued' will be a subjective term, the majority of investors will likely be able to agree on a few key attributes that make a cryptocurrency undervalued. Typically, if an asset has greater intrinsic value than perceived value, it can be considered undervalued.
Intrinsic value simply refers to a project's utility. For example, if a certain cryptocurrency provides a service that is actually needed within the industry, it will always have a utilitarian demand, helping to bolster its value regardless of the current market conditions.
On the other hand, perceived value is what investors believe an asset is worth. This is influenced in a large part by hype and buyer sentiment. As such, once things start going awry perceived value tends to melt away as the interest in an asset declines.
How to Find Undervalued Crypto
There are a plethora of techniques that can be utilized to find the top undervalued cryptocurrencies. We'll be sharing a few of the most powerful.
Analyze Price During Market Downturns
Although it might seem counterproductive, looking for undervalued assets during periods of negative growth can be a great way to find some low-cap crypto gems. When the market is suffering, overvalued assets will likely decline faster or to greater proportions. However, undervalued assets will remain strong and decline comparatively less despite the macroeconomic conditions.
Search for Trending Projects
Websites like CoinMarketCap are packed with statistics on almost every cryptocurrency on the market. Searching these platforms for projects that have been trending or experiencing increased volume for longer periods of time can be a big help when it comes to finding undervalued crypto for 2022.
However, it's important to look at the price history to ensure that an asset hasn't experienced a recent pump that could have pushed it into overvalued territory.
Compare an Asset to Similar Projects
While this method isn't perfect, it can be a great way to figure out which projects are undervalued when the proper research is done. Comparing the value of one asset to another similar project can be helpful but it's crucial that both projects fulfill very similar objectives, have similar statistics, and have similar tokenomics.
Look for Projects with Ample Intrinsic Value
Naturally, looking for a project packed with intrinsic value and utility is a large part of finding undervalued projects. If an asset is priced cheaply when considering its function, then it could make for a good long term crypto investment. Conversely, just because an asset is cheap doesn't mean it's a good investment, must also provide ample value for its target audience.
Conclusion
Throughout this article, we've taken a look at some of the most undervalued crypto projects available to purchase right now, discussed what makes an asset undervalued, and provided a few techniques that can be used to find undervalued assets.
While each of the projects we've mentioned is strong, throughout our research, we noticed that one, in particular, has massive room for growth. Wall Street Memes is a popular meme platform with over 1 million followers.
The $WSM token has been released on presale last July, and has raised over $25 million. This token is currently priced at only $0.0337 during its final presale round before a Tier 1 exchange listing.
FAQs

What is the most undervalued cryptocurrency?
Although each of the projects we reviewed in this list can be considered undervalued, a couple of cryptos showed huge room for growth. Wall Street Memes, Sonik, yPredict and Launchpad XYZ seem primed to take off as core functionality begins to get rolled out, making them worthy of consideration.
How do I tell if a cryptocurrency is undervalued?
There is a large variety of factors that affect whether an asset can be dubbed undervalued. However, in short, if an asset offers more intrinsic value than it has perceived value, it can be considered undervalued and could make for a solid investment (as long as its fundamentals are sound).
Which crypto will boom in 2023?
It's impossible to predict which projects will explode with 100% accuracy. However, Wall Street Memes has already had a great start to its presale, raising over $25 million in a few months.
---