DogeStar is That 1000x Meme Coin That Investors Have Been Waiting For, Learn Why Here
Disclosure: Crypto is a high-risk asset class. This article is provided for informational purposes and does not constitute investment advice. By using this website, you agree to our terms and conditions. We may utilise affiliate links within our content, and receive commission.
Disclaimer: The text below is an advertorial article that is not part of Cryptonews.com editorial content.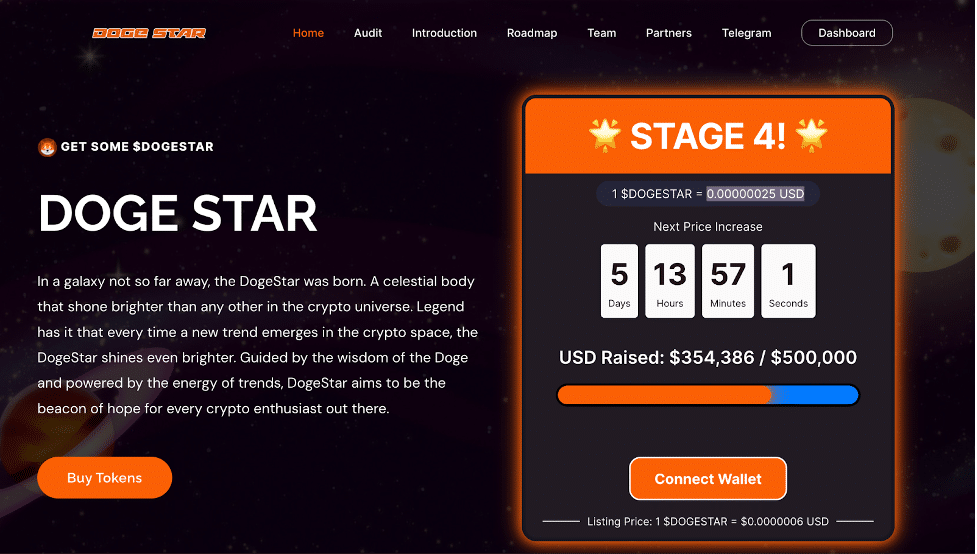 How many tokens truly have the potential to go 1000x? Honestly, there aren't many and investors often have to scour through dozens, if not hundreds, of different projects to even come close to finding one. However, there is one project that is shaping up to be exactly one of those projects with 1000x growth potential.
DogeStar (DOGESTAR) is a remarkable endeavor that goes beyond just a meme coin. That's because it has incredible potential and combines aspects of a meme, metaverse, NFT marketplace, and charity project. We've explained all of the characteristics of this project, including information on the presale. There's a lot to get into, so let's get started immediately.
DogeStar Is A Next-Gen Meme Coin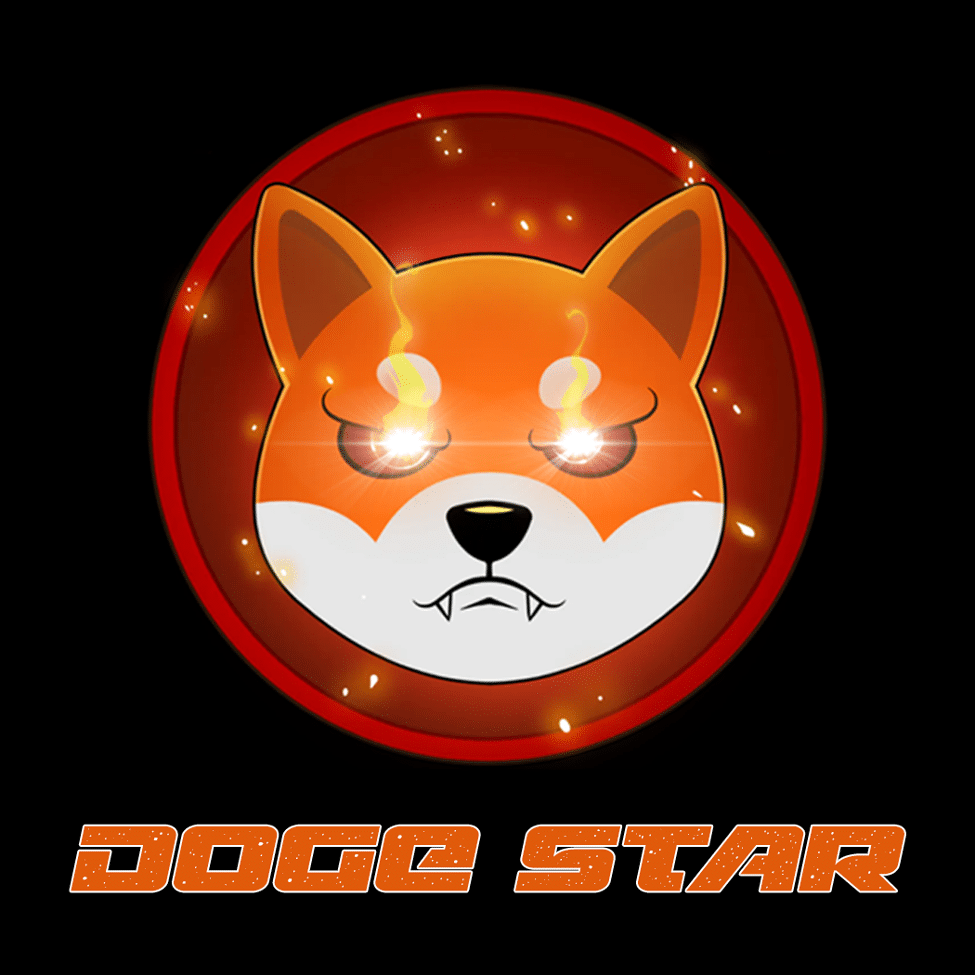 DogeStar can be succinctly described as a meme masterpiece. According to the team, it's more than just a single celestial entity; it's a thriving ecosystem brimming with potential, aiming to integrate the best of DeFi, NFTs, and social engagement at its core. The team's mission is to epitomize innovation and engagement while fostering trust in the crypto-verse.
Underpinning this ambitious vision are four key features, or pillars, of DogeStar: the DogeStar Metaverse Game, the NFT Marketplace, merchandise store, and charitable initiatives. Through these elements, DogeStar is poised to pioneer a new path that combines meme coins with financial innovation. Naturally, the community will play a vital role in this, and the team will actively seek strategic partnerships.
While each of these features is relatively self-explanatory, the team will release more detailed information about them over time. Keep a close watch on the DogeStar Metaverse Game, as it's anticipated to be a resounding success upon release.
Who is Building DogeStar?

DogeStar's development is in the capable hands of over a dozen Web3 and blockchain developers, 3D NFT artists, graphic designers, marketing specialists, and experienced business developers. They're dedicated to crafting a new breed of meme coin experience—one that offers robust revenue-generating opportunities while still embodying the reliable and enjoyable nature of meme coins.
The team's aspirations seem well-founded, given the notable traction the DOGESTAR presale has gained in crypto circles. On that note, it might be worth considering participation in the presale of the project's token now, allowing you to make a well-informed decision promptly.
DogeStar's Roadmap Is Looking Good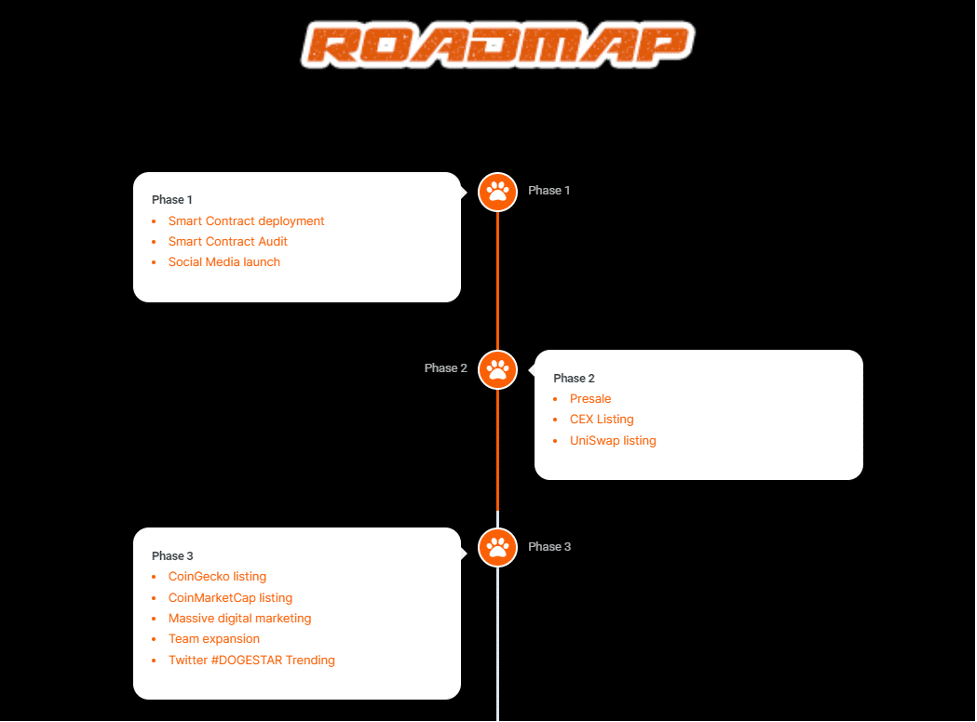 The team has also outlined a provisional roadmap detailing DogeStar's future trajectory. The initial phase prioritized smart contract auditing and deployment, along with efforts related to social media. The ongoing second phase encompasses the presale. Following its conclusion, the team will focus on securing listings on major CEXs as well as Uniswap.
Phase 3 will see plans for listings on CoinGecko and CoinMarketCap, along with extensive digital marketing and team expansion. Phase 4 will mark the launch of the DeFi platform, integrating the metaverse, NFT development, and more. Of course, there's a wealth of other exciting developments outlined in the roadmap, which you can explore in detail on the website.
In a nutshell, keeping a close eye on the DOGESTAR token is highly advisable. This project has the potential to significantly reshape the meme coin niche, and the inclusion of promising features means that there may be substantial benefits to being involved.
DogeStar's Presale is Attracting A Lot of Attention

Now we get onto the really useful information that everyone wants – the DOGESTAR presale. Lucky for you, it still has 4 days left in the current presale stage price, so you should seriously consider making the most of this opportunity.
To date, it has raised over $384,000 and it appears the project is well on track to reach its target. DogeStar's presale has seen remarkable success so far, despite its relatively short duration.
Currently, 1 DOGESTAR is priced at $0.00000025, with a listing price set at $0.0000006. In the upcoming stage, the price is set to increase, underscoring the importance of entering the presale promptly to seize this opportunity.
As you can see, DogeStart is a special kind of crypto asset that truly has the potential to take over the meme coin niche and perhaps even the wider crypto market. Certainly, Dogecoin and others should keep an eye out for this up and coming project. The cryptocurrency market has a lot of potential right now, and projects like DogeStar have the power to keep the bull market going.
Conclusion

How many of you can offer up a project that is as unique and brimming with potential as DogeStar? It isn't likely that there are many such projects out there – if any at all. DogeStar combines the features of real incentives with the traits of meme currencies, offering crypto investors a lucrative possibility. We suggest you check out the DOGESTAR presale and participate in the project on its social media platforms.
---