Is Shiba Inu a Good Investment in 2023?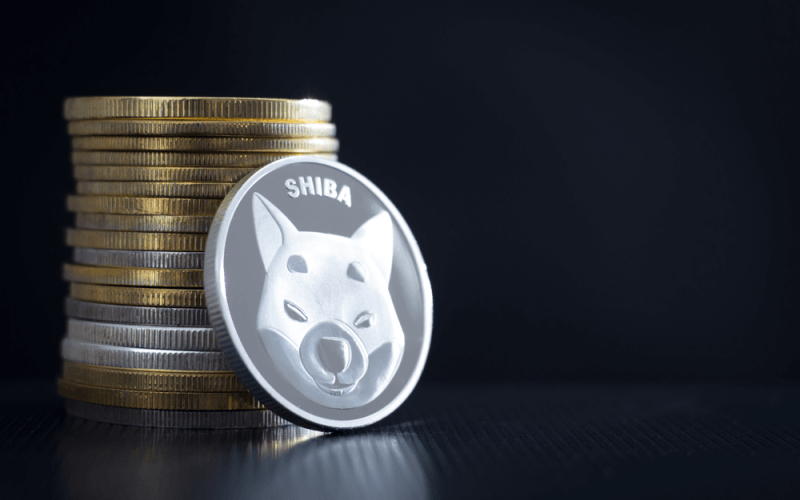 Disclaimer: The Industry Talk section features insights by crypto industry players and is not a part of the editorial content of Cryptonews.com
The collapse of the FTX exchange wiped over $187 billion off the overall cryptocurrency market cap. This has led to further bearish sentiment, with many worrying about the ripple effect. That effect has subsided after the arrival of 2023 that has seen many tokens retaining the original strong positions. So that begs the question - Is Shiba Inu a good investment at current pricing levels?
This guide will cover the performance of SHIB, price predictions, and more to help investors make an informed decision on the investment thesis of this popular meme coin.
Is Shiba Inu a Good Investment? Our Verdict
Shiba Inu (SHIB) was developed in 2020 by an unknown creator using the alias Ryoshi. It was developed as a direct rival to Dogecoin and is an Ethereum-based token.
The entire market has been enduring a crypto winter since late 2021 and a more recent blow came in the shape of the collapse of the FTX exchange.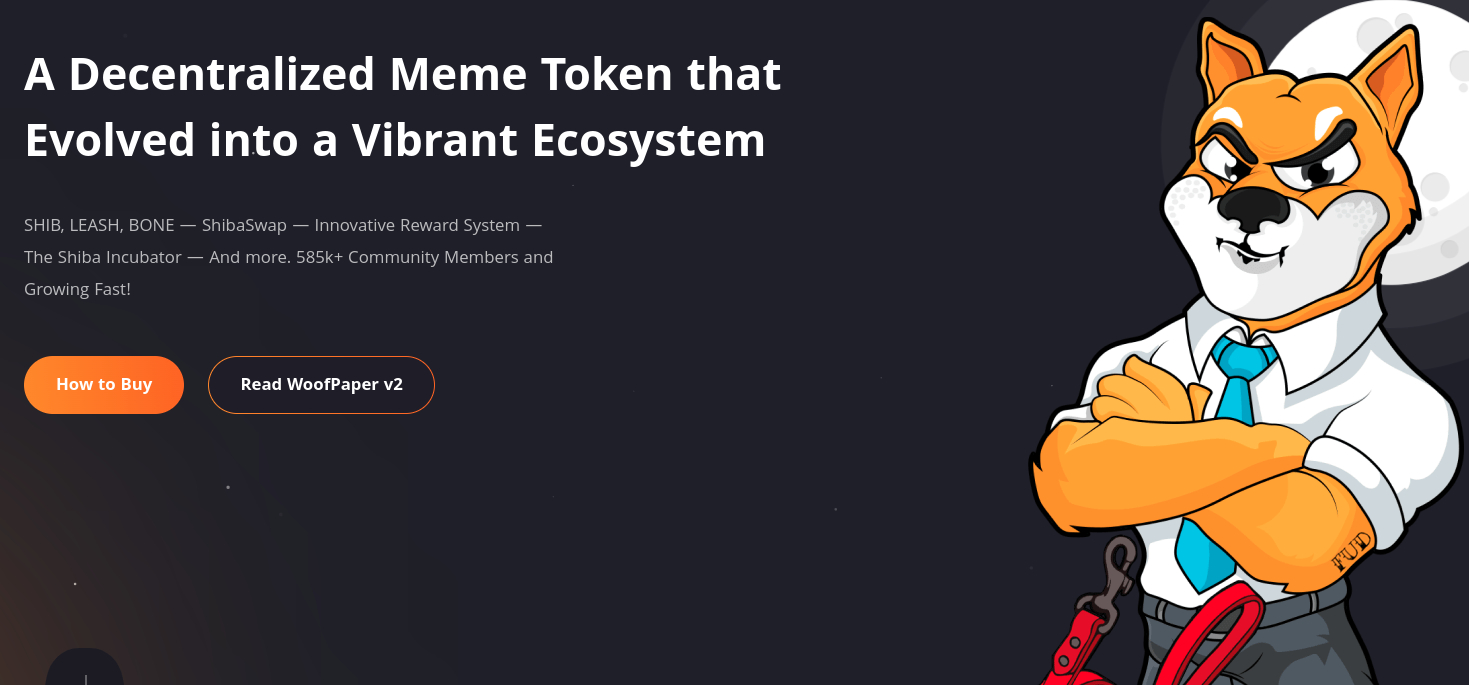 This resulted in a market value loss of billions of dollars for the whole sector. This has led some investors to wonder, is it a good time to buy Shiba Inu coin?
The general consensus is that it is not too late to buy Shiba Inu. In terms of utility, this community-ran crypto project is building an ecosystem inclusive of its own DEX (decentralized exchange), P2E games, and a metaverse.
Whether now is a good time to buy, depends on the investor's appetite for risk.
How Shiba Inu Has Performed Since Launch & in 2023
Is Shiba Inu coin a good investment? First, let's take a look at how SHIB tokens have performed since they hit the market in August 2020.
Shiba Inu was trading at around $0.000000001 for several months after launching. That is until the meme crypto craze took center stage.
By May 11th, 2022 - Shiba Inu had increased to a market capitalization of over $13.6 billion - its then all-time high
The excitement died down and Shiba Inu entered June 2021 with a market cap of $3.6 billion
Four months later, at the start of October 2021 altcoins began to surge again
This was the month that also saw fellow meme token Dogecoin becoming one of the fastest-growing cryptocurrency for the period, creating huge gains for investors
After Elon Musk's recent rebranding of the Twitter logo, Dogecoin received ample support. While the dog used as the logo was of the Shiba Inu breed, the token of the same name was not affected that much by this new development. Shiba Inu peaked at $0.000015 at the beginning of Feb 2023, before a gradual retrace.
Elon Musk removed Shiba Inu and reinstated the Twitter bird, which diminished some interest in Shiba Inu - even though the last update by Musk didn't impact the SHIB price a bit.
Adverse market conditions due to the regulatory issues that arrived in May and June 2023 have negatively impacted SHIB's price. At press time, it is trading at around the $0.000007 mark.
In 2022, the fall of FTX and the $500 million offloading of FTT tokens by Binance came as another significant curveball for the cryptocurrency industry.
Over the course of three days, FTX withdrawals totaled more than $6 billion in crypto tokens. This affected all crypto assets, and the industry lost billions of dollars in market capitalization.
The bearish news of 2022 was met by the good news of 2023. Bitcoin gained more support and is currently moving fast to hit its $30k target, and tokens like Dogecoin and Shiba Inu also got the benefit from it. Shiba Inu opened in 2023 at $0.0000081 before moving up and peaking at $0.00001. The Shiba Inu metaverse is currently also in the works, which has given the token a sense of stability when you look at the current price chart. SHIB is currently accumulating around the $0.00001 mark.
For those still asking, 'is Shiba Inu still a good investment?' Here's a recap of its performance:
May 2021 - May saw SHIB hit a market cap of $13.69 billion
June 2021 - By June, Shiba Inu had fallen; however, it hit an all-time high of over $43.5 billion in October of the same year
Mid-2022 - By the end of May 2022, Shiba Inu's market cap had fallen again, along with many other crypto assets
Late 2022 - The FTX exchange collapsed, and the cryptocurrency market lost billions of dollars from its market capitalization.
Beginning in 2023 - Bitcoin gained more support, fueling the price of other altcoins - including Shiba Inu. Shiba Inu hit the early year peak of $0.000011 Before retracing
Q3 2023 - Elon Musk removed Shiba Inu as Twitter's logo and reinstated the bluebird, which, while it didn't have much of an impact on SHIB, did halt the series of upward swings the token experienced at the beginning of the year. Other adverse conditions also negatively impacted SHIB's price. At the time of writing, SHIB is trading around the $0.000007 mark,
Is it a good time to buy the Shiba Inu coin? Time will tell. SHIB remains one of the best meme coins and ranks as a top-15 project in terms of market capitalization.
Shiba Inu Price History
As we mentioned, new cryptocurrency Shiba Inu stayed under the radar for some time, before sparking the interest of investors in 2021. Those who invested in Shiba Inu in late April 2021 paid $0.00000203 per token.
If the same investors cashed out during its high in May 2021, they would have made a profit totaling over 1,600%.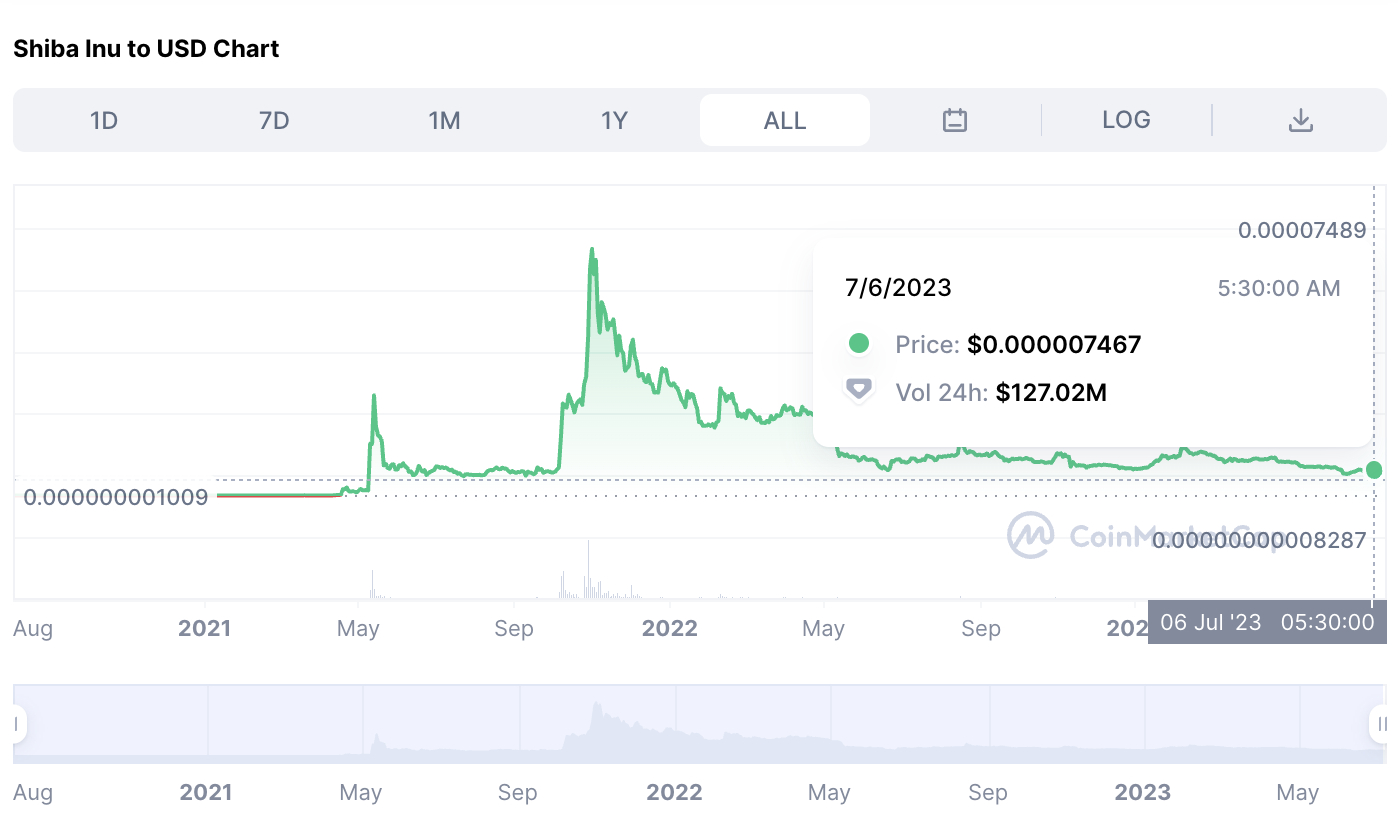 Shiba Inu's market capitalization fell and remained under $3.8 billion until October 2021. By the end of October, Shiba Inu was one of the most popular altcoins and reached its all-time highest market cap of over $43.5 billion. That's an increase of almost 980% in about a month.
At the start of January 2022, Shiba Inu's market cap was around $18.3 billion. However, by late May, it had fallen to $6.6 billion prompting many investors to ask 'should I sell my Shiba Inu?'. Many crypto assets suffered the same fate.
Bitcoin, for instance, held a market cap of $722 billion in May 2022. By July, Bitcoin had fallen to $370 billion - a drop of around 49% in less than two months.
After a brief dip, July saw another increase in interest in Shiba Inu, following an announcement that it had plans to expand its ecosystem. By mid-August, 2022, Shiba Inu reached a market cap of $9 billion.
2022 has been up and down for the crypto markets. Many investors will have felt the effect of everything from the Russian/Ukraine conflict to rising interest rates, and crypto exchange scandals.
As we mentioned, the result of the FTX exchange collapse was catastrophic. The market capitalization of all cryptocurrencies was around $1 trillion before the announcement. The global cryptocurrency market cap fell to around $850 million during that time.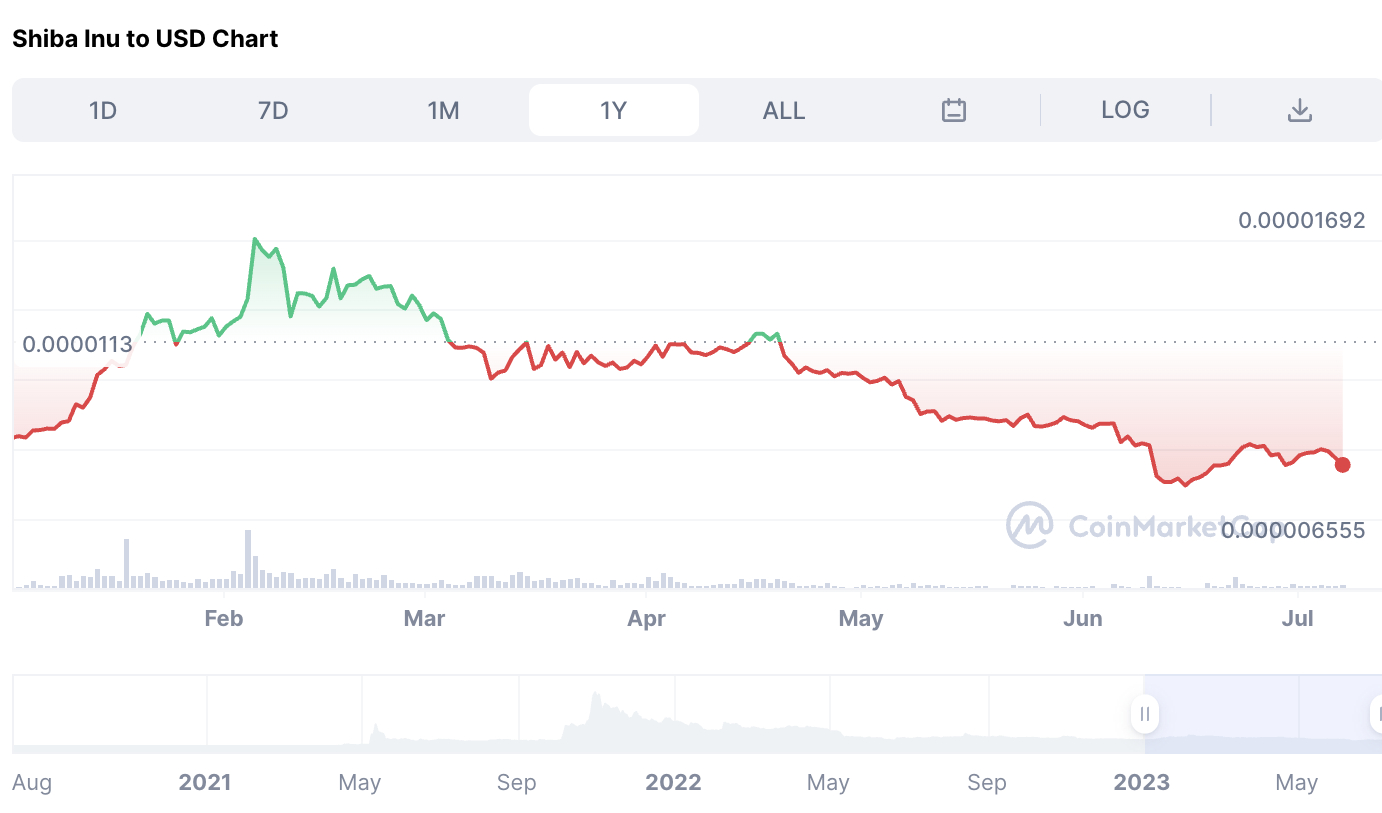 2023 arrived with good news. The latest speculations about the Fed development pushed the price of Bitcoin closer to its 2022 highs, which fueled memecoins like Shiba Inu as well. The SHIB price gradually climbed before retracing and hitting the accumulation range of $0.000007.
Shiba Inu Highs and Lows
2021:
Between April and May, tokens increased by around 1,600%. The market cap reached a high of $13.6 billion
From late May onwards, Shiba Inu's market cap stayed under the $3.8 billion mark
In October 2021, Shiba Inu hit a new all-time high market capitalization of over $43.5 billion
2022:
Shiba Inu had fallen and carried a market capitalization of $18.5 by the beginning of 2022
2022 saw falling stock and crypto markets due to a worsening conflict in Europe, rising inflation, and the withdrawal of billions of dollars worth of tokens from FTX
Between late May and mid-August, Shiba Inu went from a market cap of $6.6 to $9.2 billion after a short rally.
2023:
Shiba Inu rose thanks to Bitcoin getting more support - achieving a market capitalization of $8.26 billion.
After peaking at $0.000011, SHIB started to retrace and currently hovers around the $0.000007 mark, maintaining a market capitalization of $4.2 billion.
Shiba Inu Price Forecast
In 2021, Shiba Inu was one of the most searched cryptos. That said, is investing in Shiba Inu a good idea now?
We checked out some price predictions for SHIB covering 2023 to 2030 to shed some light on where it might be headed.
See some minimum and maximum price predictions below from DigtialCoinPrice :
2023 - $0.00000736 - $0.0000166
2024 - $0.0000179 - $0.0000211
2025 - $0.0000222 - $0.0000258
2030 - $0.0000487 - $0.0000526
All crypto price predictions should be taken as speculation when researching 'will Shiba Inu go up?'. This is because they all differ and are merely predictions. But is Shiba Inu worth buying?
For instance, PricePrediciton.net thinks SHIB could hit highs of $0.00022042 in 2030. In contrast, CoinPriceForcast foresees SHIB reaching no higher than $0.00002836 in the same year.
Shiba Inu's Utility - What Does the Future Hold?
Traders successfully petitioned for SHIB tokens to be made available to trade on platforms such as Robinhood and Kraken which helped it reach a broader audience.
That said, is Shiba Inu a good investment? Below, we've listed some of the token's main purposes to aid the decision-making process.
Metaverse and P2E Game
Shiba Inu has its own metaverse and has teamed up with The Third Floor. This is a visualization firm that works with Marvel. The aim is to develop settings and landmarks in the Shiba metaverse.
SHIB holders will use their tokens to buy parcels of land as NFTS. The success of Shiba Inu projects, particularly those involving its metaverse, remains to be seen. However, SHIB regularly features as one of the best cryptos to buy on Reddit and other influential platforms.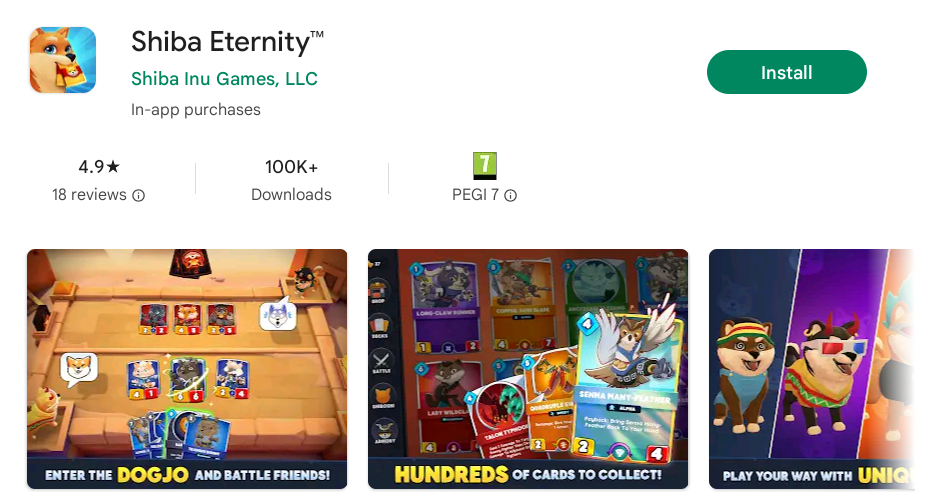 Moreover, play to earn cryptos are making a comeback. Shiba Inu has worked alongside Playside Studios to create a P2E card game called Shiba Eternity. This is a collectible card game app with a Shiba Inu theme.
500 collector cards and 10,000 Shiboshis heroes are available in the Shiba Eternity game. All NFT cards will feature 11 passive and 21 extraordinary powers.
The Shiboshi heroes make all the decisions. To combat their adversary and triumph in battle, players can utilize spells, cards, and other tools. It's also possible to earn SHIB tokens.
Layer-2 Platform Means Lower Fees
The blockchain/layer-2 solution 'Shibarium' release date appears to be closing in.
We found out a bit more about it to help those researching 'is Shiba Inu a good investment':
Shibarium is a layer-2 scaling solution that will be built on top of the protocol
This could facilitate Shiba Inu's continuing growth and reduce congestion
Shiba Inu, an ERC-20 token, flows over to Ethereum when there is a lot of traffic
Reducing transaction costs for participants in the Shiba ecosystem is one of the main objectives
Another one of the main goals is that transactions will be completed in seconds
Speed and low fees are likely to make Shibarium an inexpensive option for traders, as well as any service or game that builds on it. The idea is that Shiba Inu will be able to behave more like a standalone network.
Shiba Inu Has Its Own DEX
Users can trade tokens on the peer-to-peer cryptocurrency DEX ShibaSwap. Users can swap tokens directly on ShibaSwap since the transaction does not need to be validated by a third-party protocol.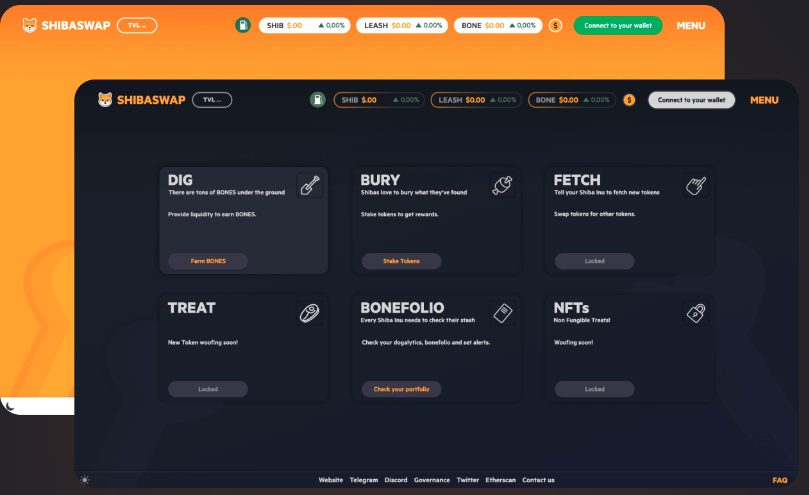 SHIB, LEASH, and BONE come together to form ShibaSwap. According to the platform, users can DIG (provide liquidity), BURY (stake), and SWAP tokens to generate WOOF returns thanks to ShibaSwap's sophisticated passive income incentive scheme.
The ShibArmy can also access future NFTs, along with extra resources like portfolio monitors that make it easy to navigate the crypto sphere.
Shiba Inu is Partnered with Amazon Smile
Shiba Inu is partnered with Amazon Smile. As such, when SHIB holders join, a portion of any Amazon purchases made are collected and sent to the Shiba Inu Rescue Association. This is a charity set up by a group of volunteers and animal lovers.

The charity was founded with the goal of rescuing Shiba Inu, mixes, and other primitive breeds from owners, shelters, and commercial breeders.
It's free to join - simply choose the Shiba Inu Rescue Association, which is a 501(c)3, preferred non-profit organization when purchasing orders via Smile.Amazon.com. This allows SHIB investors to fund shelters instantly.
SHIB More Widely Accepted as Payment
In October 2022, it was announced that Shiba Inu was included in Coinbase's deal with Google Cloud. This implies that Google Cloud customers will be allowed to pay for products and services with SHIB.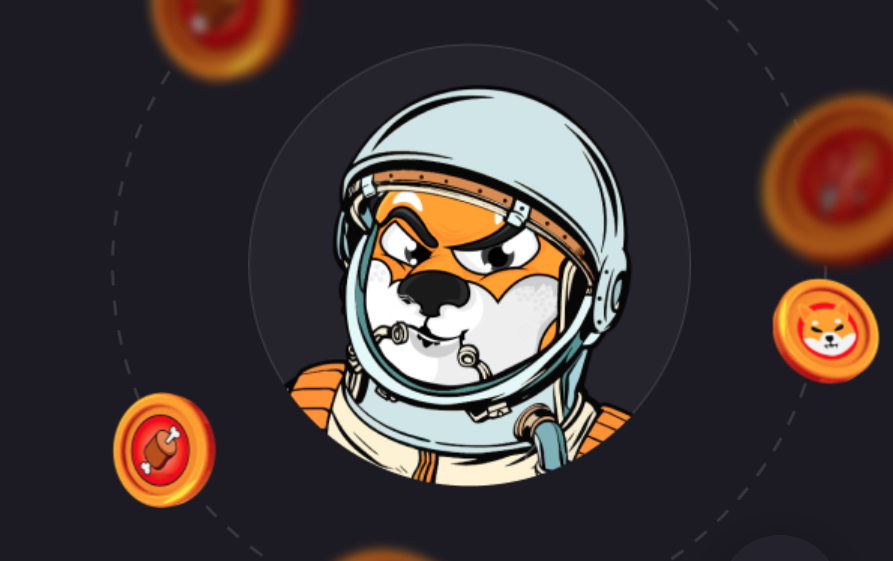 Additionally, Shiba Inu is supported by Shopping.io. This allows SHIB holders to indirectly use the currency to make purchases from Amazon, Walmart, eBay, and more.
Is Shiba Inu a Good Long-Term Investment or Short-Term Investment?
Is Shiba Inu the best long-term crypto? This is hard to answer in such a volatile market. However, it is unlikely that SHIB is the best long-term investment overall.
There are other long-term crypto investments with the potential for a higher upside, for instance, presales, which we talk about later
A number of websites that forecast future SHIB prices are upbeat for the long-term
Some indicate that it might be worth buying tokens now and cashing out during the next rally for short-term gains
Investors who can't decide whether to adopt a long or short-term strategy could consider allocating small amounts to a wide range of digital assets. This might even include the best NFTs.
What Experts Say on Whether You Should Invest in Shiba Inu
Is now a good time to buy Shiba Inu coin? Here is what the experts say according to Shiba Inu price prediction,
Experts at Changelly analyze tokens like Shiba Inu to give investors insights about what might happen in the future
It provides a wide range of forecast data that it gathers through market research and artificial intelligence
Changelly predicts that Shiba Inu should rise over the coming years
Shiba Inu is expected to sell for between $0.000229 and $0.000273 in 2030
Investors may anticipate the average SHIB price to be about $0.000237
If correct, this would result in gains of more than 2,500% based on today's value.
Where to Buy Shiba Inu
Those who've researched 'is Shiba Inu coin a good investment?', and concluded it is, can place an order at a regulated brokerage to add SHIB to their portfolio.
For those asking "is cryptocurrency safe?" Siding with a regulated broker or centralized exchange can improve security for crypto traders and beginners.
eToro - Best Broker to Invest in Shiba Inu
eToro is the best place to buy Shiba Inu. The platform lists everything from the best penny cryptocurrencies to large-cap tokens like Bitcoin and Ethereum. The commission fee on crypto transactions is a flat 1%.
As such, a $100 SHIB order costs $1. Investors could also allocate $200 or more to mirror the buy and sell orders of others via Copy Trading. Copy Trading is a tool that enables investors to choose a pro they like, allocate funds, and passively build a portfolio.
Let's say the investor allocates $1,000 to Copy Trading. If the trader they have chosen to copy allocates 10% to buy SHIB and 5% to DOGE, the investor will see $100 of Shiba Inu tokens and $50 of Dogecoin in their portfolio.
There are also Smart Portfolios, which instead of single trades, will see a basket of digital assets added to the account of the investor. The minimum Smart Portfolio investment is $500. The minimum deposit to access Shiba Inu at eToro is $10. The minimum investment is $10.
Your capital is at risk. Crypto asset investments are highly volatile and speculative
Should I Buy Shiba Inu Now? Our Verdict
The Shiba Inu team is working on growing the ecosystem and use cases, which is important in this market.
Readers wondering, 'is Shiba Inu a good investment?' might consider accumulating SHIB tokens in the upcoming months. After all, Shiba Inu is trading a lot lower than the aforementioned all-time high. Those that believe in SHIB could see notable gains once the market recovers.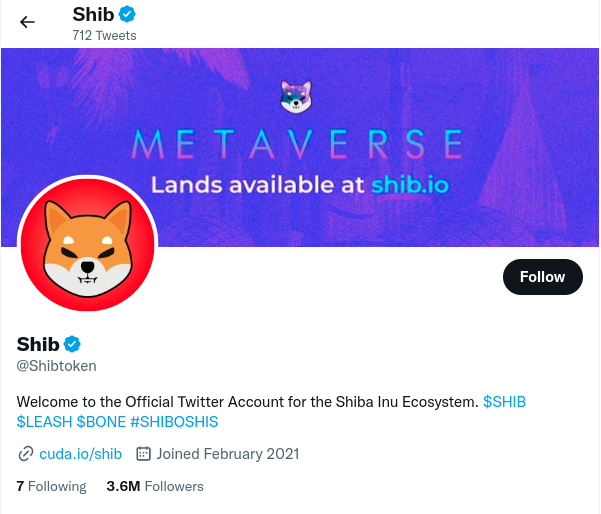 Shiba Inu has one of the strongest social media presence in the sector and is the second-largest meme currency. Shiba Inu is in the top 15 cryptocurrencies by market valuation.
Some market analysts argue that SHIB will increase in the coming years. That said, short of important application cases, Shiba Inu's main worth is found in its degree of hype.
As a result, analysts are forced to make the difficult prediction of future investor mood. All forecasts need to be taken with a pinch of salt.
Coins to Consider Alongside Shiba Inu
But should I invest in the Shiba Inu coin? Below, we've analyzed one of the best upcoming ICOs, for those looking to diversify when investing in Shiba Inu.
Wall Street Memes
Wall Street Memes (WSM) is an emerging meme token that has already raised over $12.9 million during its presale. Developed by the creators of the popular Wall St Bulls NFT collection, WSM has garnered support from a million followers across various social media platforms.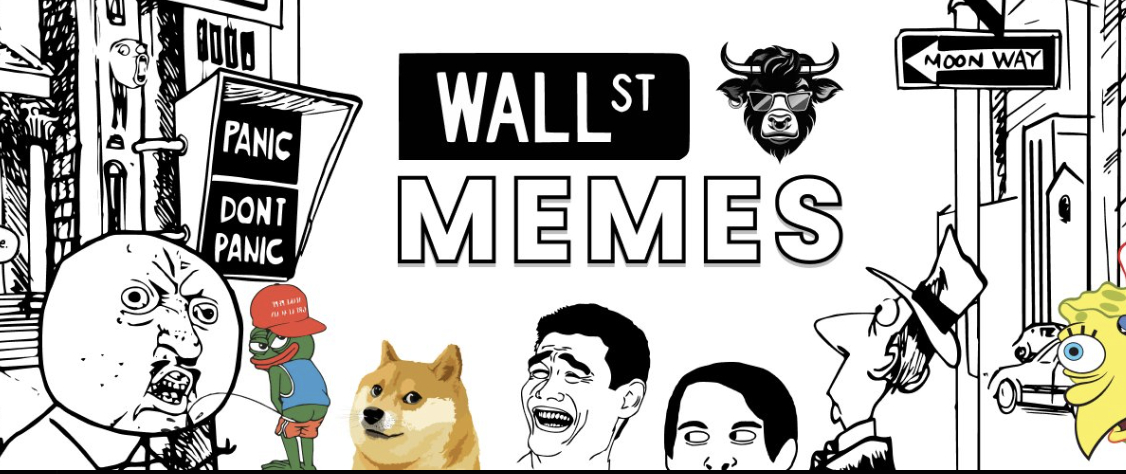 The project aims to disrupt the financial landscape by merging memes with blockchain technology, empowering the community, and challenging established norms. With an impressive start, WSM raised over $300k on its first day and continues to attract significant investor interest within just four weeks of its launch.
Wall Street Memes' community-centric approach is reflected in its token distribution. With 50% allocated to the presale, 30% to community rewards, and 20% to exchange liquidity, the project emphasizes transparency and fairness by not reserving any tokens for the team.
The platform has already caught the attention of influential figures such as Elon Musk, further boosting its visibility and potential for growth. The project's roadmap includes establishing a strong community, forming strategic partnerships, and empowering the community even more.
With its dedicated community, strong branding, and timely entry into the market, Wall Street Memes positions itself as a promising meme coin project. As it continues to gain momentum and support, WSM has the potential to make a significant impact in the ever-evolving world of cryptocurrencies.
Conclusion
Shiba Inu has only been around since August 2020 and is already ranked among the top 15 coins by market capitalization. Unlike its rival, Dogecoin, SHIB is creating an entire ecosystem around itself.
This includes a DEX called ShibaSwap, a P2E card game, and even a metaverse. Investors might consider lessening the risk involved with SHIB by diversifying and buying presale tokens like Wall Street Memes.
FAQs
Is Shiba Inu still worth investing in 2023?
Many analysts are positive about the future of Shiba Inu. The project has created a P2E game, a DEX, and a metaverse. The project has more use cases than ever, and Google Cloud recently allowed SHIB to be used to pay for its services.
Is Shiba Inu a good long-term investment?
Whether Shiba Inu is a good long-term investment is unknown; however, a range of analysts predict its price will increase. The fact Google Cloud, and many other merchants accept SHIB as a payment method bodes well for the future of Shiba Inu
Will Shiba Inu ever reach $1?
For Shiba Inu to hit $1, this would require an unprecedented market capitalization in the many trillions of dollars. This is beyond the realms of possibility.
---