How To Buy Dogecoin (DOGE) in 2021?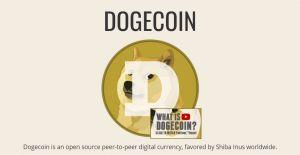 It seems like the meme cryptocurrency Dogecoin is all the rage these days, as many new generation investors are scrambling to buy DOGE. Started as a joke on December 6, 2013, by Billy Markus and Jackson Palmers, Dogecoin was never intended to become a serious project. Nevertheless, the coin became one of the most popular crypto memes online and was jokingly "endorsed" by numerous memsters, including Tesla's Elon Musk, who became Dogecoin's CEO for a day and tweeted a meme in support of a future on the dogecoin standard.
It's inevitable pic.twitter.com/eBKnQm6QyF

— Elon Musk (@elonmusk) July 18, 2020
[
So, if you're interested in becoming a part of a global internet joke, and maybe even make (or lose) some money by trading Dogecoin (DOGE), you came to the right place.
In this guide, we'll explain to you where and how to buy Dogecoin and get or sell your first DOGE.
How to buy Dogecoin (DOGE)?
Like all cryptocurrencies, Dogecoin (DOGE) is traded on multiple cryptocurrency exchanges. As such, in most cases, you will have to register and verify your account prior to starting trade DOGE. Typically, registration takes just a few minutes, while account verification may take up to 24 hours, based on how busy the exchange's customer service is at the given time. Alternatively, you can use instant-exchanges, as they don't ask you to open an account, but you need to have a valid DOGE wallet address instead.
The best exchanges with DOGE markets are: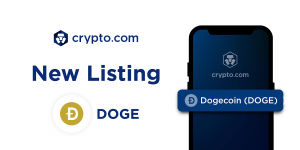 There are the top destinations for buying Dogecoin (DOGE) in 2021. Mind that cryptocurrencies like DOGE are still largely experimental, and can experience extreme price fluctuations. As such, never invest in cryptocurrencies more money than you can afford to lose at any given time, and trade responsibly.
Congratulations, now, that you're a fully-fledged Shiba Inu fan, be sure to stay up-to-date with the latest Dogecoin news and follow Cryptonews for other crypto-related news coverage!