Best Crypto Social Trading Platforms (2023)
One of the best places to kickstart your crypto investing career is a social trading platform which allows you to invest in cryptocurrencies automatically and 'copytrade' the positions of winning traders with a positive ROI. In this article, we review some of the best crypto social trading platforms on the market.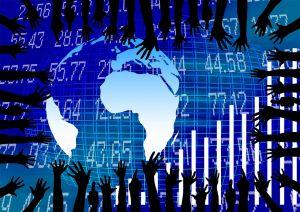 Do you know a person who was born a great investor? Neither do we. Profitable investing often requires exceptional insight, luck, discipline, and experience. Most first-rate traders had lost money for weeks, months, or even years before they finally turned in profits. That's one way to look at it - sometimes you have to lose some to learn how to make some. But it doesn't necessarily have to be like this.
It's a fact that the quickest way to learn something is by doing. However, you can't just blindly jump into the fire without getting burned. That's where a strategy comes in.
Having a strategy means combining some theory with your market analysis and putting it into practice. It is a powerful combination, especially if you know what you're doing. Unfortunately, most beginning investors think they do, only to learn that they don't.
That's why a smart way to approach investing is by having someone to coach you. Having a mentor, a friend, a coach, or anyone else with the relevant experience can streamline your learning process without burning your portfolio via expensive trial and error experiments.
However, that's easier said than done. Great mentors or coaches typically cost sums of money that aren't available in just anyone's pockets. Not every retail investor can afford a great investing coach.
Despite that, having someone to discuss the market and your decisions is still an invaluable experience - you have to surround yourself with people who can challenge your perceptions. As billionaire investor and hedge fund manager Ray Dalio puts it:
"I just want to be right—I don't care if the right answer comes from me."
That's why one of the best places to kickstart your crypto investing career is a social trading platform that allows you to invest in cryptocurrencies. In this article, we review some of the best crypto social trading platforms in the market.
But first, what is crypto social trading?
What is crypto social trading?
Social trading platforms are like social networks for traders. In most cases, they act as a broker and allow you to purchase various assets, CFDs, ETFs, and cryptocurrencies.
Unlike regular trading platforms, social trading platforms let you connect with other traders trading the same markets or goods, copy their actions, share and discuss analyses and predictions, ask questions, grow your following and learn faster than you typically would.
Here, crypto social trading refers to social trading platforms that allow their clients to trade cryptocurrencies or crypto-based asset contracts.
So, which social trading platforms are the best for cryptocurrency enthusiasts in 2023?
Best crypto social trading platforms in 2023
| | | | | |
| --- | --- | --- | --- | --- |
| Exchange | Leverage | Cryptocurrencies | Fees | Link |
| eToro | 2x | 75+ | 0.75% - 2.9% | 79% of retail CFD accounts lose money. Cryptoasset investing is highly volatile and unregulated in some EU countries. No consumer protection. Tax on profits may apply. |
| Bitget | 100x | 200+ | 0% | Trade Now |
| PrimeXBT Covesting | 50x | 10 | 0.001% - 0.05% | Trade Now |
| Coinmatics | Set up by trader | Lots of pairs from top crypto exchanges | 5% of profits | Trade Now |
| Tradelize | 100x | Lots of pairs from top crypto exchanges | 10% for paid services only | Trade Now |
| ZuluTrade | Varies per broker | 5 | Varies | Trade Now |
| Naga Trader | 30x | 8 | Varies | Trade Now |
| Tradeo | 100x | 5 | 2.1 to 8+ pips | Trade Now |
1. eToro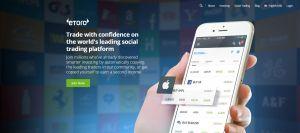 | Pros | Cons |
| --- | --- |
| Excellent social trading experience | Inactivity fees |
| Wide variety of instruments | No crypto deposits |
| Reputable, regulated company | Customer support can be slow at times |
eToro is a multi-asset social trading platform that is a pioneer of social trading. Hence, it has the most advanced social trading features in the market. Along with the cryptocurrencies, it lets you trade in Forex, commodities, stocks, and ETF contracts for difference (CDFs).
However, citizens and residents of the United States can trade only cryptocurrencies.
Currently, eToro supports 75+ cryptos, including:
As one of the best-known social trading platforms, eToro boasts millions of users and operates in more than 140 countries. Besides, the platform is regulated in three states - Cyprus (CySEC), The United Kingdom (FCA), and Australia (ASIC), and is accessible for the investors from the United States.
eToro's advanced social trading features make it the social network for traders - every user is free to interact with other investors and copy their trades. Much like on social media sites, you can also create your custom news feed, including your favorite traders and the most relevant market news.
Last but not least, eToro's copy trading is an exciting feature, too. Unlike regular copy trading, eToro's social investing allows you to copy other traders' actions with adjustable levels of risk and exposure. This way, you are not entirely dependent on other trader's activities and can alleviate the risk of losses if you want to.
If you don't feel ready to dive into the world of trading just yet, it might be helpful to know that the eToro social trading platform is free to join and use. Besides, there's a handy demo portfolio to help you get going.
Disclaimer: eToro is a multi-asset platform which offers both investing in stocks and cryptoassets, as well as trading CFDs.
Please note that CFDs are complex instruments and come with a high risk of losing money rapidly due to leverage. 74% of retail investor accounts lose money when trading CFDs with this provider. You should consider whether you understand how CFDs work, and whether you can afford to take the high risk of losing your money.
Past performance is not an indication of future results. Trading history presented is less than 5 complete years and may not suffice as basis for investment decision.
Copy Trading does not amount to investment advice. The value of your investments may go up or down. Your capital is at risk.
Cryptoasset investing is highly volatile and unregulated in some EU countries. No consumer protection. Tax on profits may apply.
eToro USA LLC does not offer CFDs and makes no representation and assumes no liability as to the accuracy or completeness of the content of this publication, which has been prepared by our partner utilizing publicly available non-entity specific information about eToro.
2. Bitget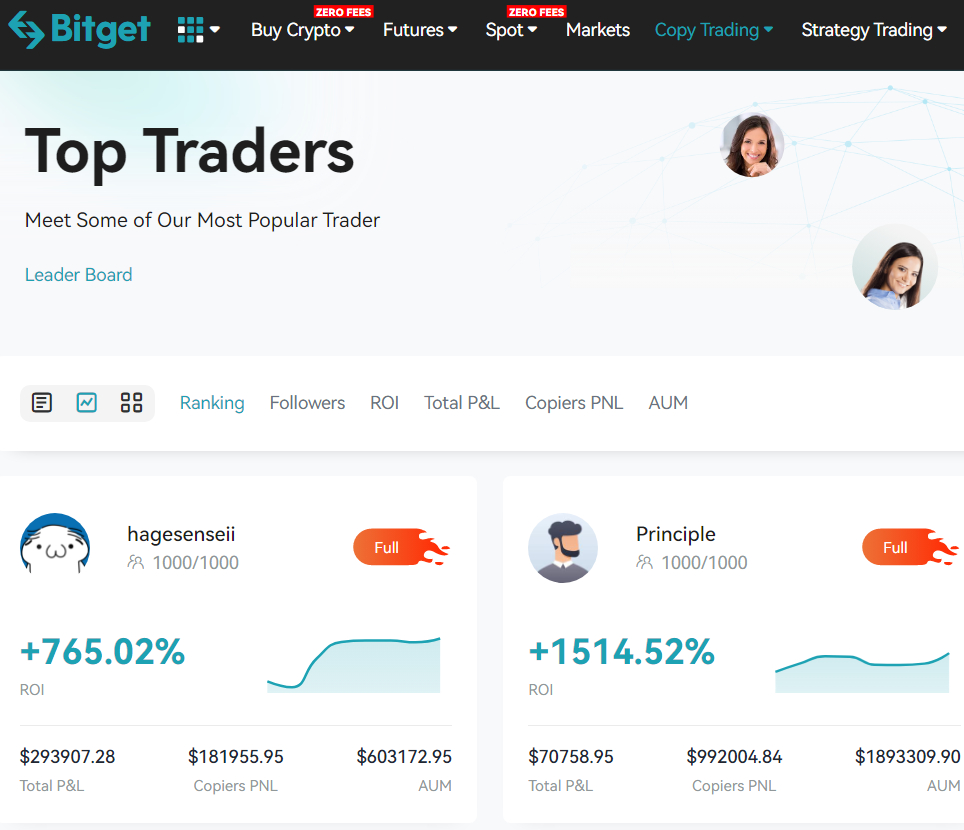 Launched in 2018, Bitget is one of the fastest growing copy trading and social trading platforms on the market right now, with a stellar reputation - one of the few crypto exchanges to be unaffected by the market downturn in 2022, and even officially sponsored by Leo Messi of world cup winning Argentina.
As well as being a crypto exchange with all the features traders would expect - both spot and margin trading, staking, a launchpad, support for buying cryptocurrency on the platform, using grid trading bots, and more - Bitget is also a social trading platform.
What that means is traders don't have to trade alone - they have the option to replicate the buys and sells of top traders from the Bitget leaderboard, which currently lists 500 winning traders from across the world with a proven track record of success. Some even have an ROI (return on investment) in excess of 10,000%.
Another reason we rank Bitget among the best social trading platforms is that it's open to the USA - Bitget has a U.S. MSB license and a Canada MSB license. Another important aspect that stands out is its zero spot trading fees and frequent promotions for traders.
At the time of writing Bitget are also offering welcome bonuses and mystery boxes for new sign ups - find out more at the link below.
3. PrimeXBT Covesting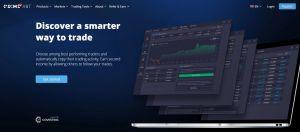 | Pros | Cons |
| --- | --- |
| No forced KYC and exchange | Only 5 tradeable cryptocurrencies |
| Up to 50x leverage | Unregulated exchange |
| Low fees | No fiat deposits |
PrimeXBT Covesting is the only crypto social trading platform and exchange in this list, which is a pure crypto platform and accepts Bitcoin dep PrimeXBT is primarily a crypto margin trading exchange, but recently it also launched its copy-trading section in collaboration with Covesting.
As a starter, you can expect to get help from seasoned traders, who have a monetary incentive to do so and are paid for every profitable trade you make. You can also choose experts according to their strategies, followers, trading history, and reviews written by other traders.
Using PrimeXBT Covesting is easy - all you need to do is sign up and deposit bitcoin (BTC). As a platform user, you will have to either set up or follow an already established strategy by the platform's top users. After that, the trades will start executing automatically, and all you need to do is keep tabs on your account balance or make adjustments on the go.
PrimeXBT Covesting fees for crypto assets are as follows:
| Symbol | Trading fee | Financing/day - Long | Financing/day - Short |
| --- | --- | --- | --- |
| BTC/USD | 0.05% | 0.1389% Daily Funding Rate | 0.0417% Daily Funding Rate |
| ETH/USD | 0.05% | 0.1806% Daily Funding Rate | 0.0556% Daily Funding Rate |
| ETH/BTC | 0.05% | 0.1806% Daily Funding Rate | 0.0556% Daily Funding Rate |
| LTC/USD | 0.05% | 0.2083% Daily Funding Rate | 0.0694% Daily Funding Rate |
| LTC/BTC | 0.05% | 0.2083% Daily Funding Rate | 0.0694% Daily Funding Rate |
| XRP/USD | 0.05% | 0.2778% Daily Funding Rate | 0.0833% Daily Funding Rate |
| XRP/BTC | 0.05% | 0.2778% Daily Funding Rate | 0.0833% Daily Funding Rate |
| EOS/USD | 0.05% | 0.2361% Daily Funding Rate | 0.0750% Daily Funding Rate |
| EOS/BTC | 0.05% | 0.2361% Daily Funding Rate | 0.0750% Daily Funding Rate |
All in all, PrimeXBT Covesting is a great tool for crypto traders. More experienced traders who are already familiar with cryptocurrencies will definitely find the platform alluring and easy to use.
4. Coinmatics
| Pros | Cons |
| --- | --- |
| Some strategies can be copied for free | 5% profit commission for traders |
| Historical data of traders' strategies | USDT 150 deposit minimum |
| Ability to copy futures strategies | No margin trading (yet) |
Coinmatics is a user-friendly yet advanced copy trading and analytical tool that was launched in 2018. While their key focus is copy trading, they offer a choice of over 200 strategies, including spot and futures, and connect traders and investors with its auto copy trading execution service.
Despite being relatively user-friendly, Coinmatics also also provides useful analytical tools for professional traders. As an investor interested in copy trading, all you need to do is open an account, connect your API key, choose a preferred trading strategy, and track its performance. As a professional trader, you can open an account, connect your API key, and set a commission rate for copying your trades. Also, due to the referral program, both types of users have the possibility to gain an additional profit by inviting friends to the platform.
Coinmatics offers 3 billing plans: Free, Premium, and Premium Ref. Additionally, the platform gets a 5% profit commission from traders, while investors pay only for strategy subscriptions. Some of the trading strategies are free of charge.
Long story short, Coinmatics is a great crypto social trading platform, especially for beginners.
5. Tradelize
| Pros | Cons |
| --- | --- |
| Traders network both for beginners and professionals | Not the largest number of connected crypto exchanges |
| A wide range of services and functions | Paid professional functionality |
| Technical and social opportunity to grow | Ability to trade only with binding to the connected exchange via API |
Tradelize is one of a kind decentralized social network for traders that is based on real live statistics. It was developed by traders with more than 10 years' trading experience for traders like themselves and offers a new level of social networking that increases the success of crypto traders across the world.
The Tradelize ecosystem includes:
A social network for traders and investors
A desktop trading terminal of the highest professional quality
A mobile app that serves as a unified interface and all-in-one investing portal
Tradelize is an advanced trading tool that uses real live statistics directly from exchanges. Every user can create and develop a professional profile similar to what you find on LinkedIn or Facebook. Using this profile, the user can access the social features of Tradelize.
Network users rate the profiles of other professionals, including traders, by using these statistics. A trader can demonstrate their historical profitability and success. They can see the profitability of different trades on different exchanges. A trader can monetize their success through a paid channel or translate their trades into premium content. For example, a trader can offer monitoring or copying of trades or even management of capital.
The Tradelize Trading Terminal is the answer to the professional trading terminals you can find on the NYSE, but with crypto traders. This multi-exchange terminal supports 8 crypto exchanges and all the currencies traded on them:
Users can manage their spot positions and contracts in a unified interface called the Tradelize Portfolio. Create sub-accounts and break up your funds between them. Using Arbitrage Finder and Watch List, you can find the best possible trades on the market.
The Tradelize App lets you track your trades from anywhere in the world. With all 3 products, traders can scale up their profits with minimal effort.
6. ZuluTrade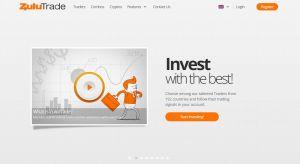 | Pros | Cons |
| --- | --- |
| Lots of signal providers | A limited number of cryptocurrencies |
| Wide range of brokers | Steep learning curve |
| Transparency | Many amateur traders |
Founded in 2007, ZuluTrade is a cross-broker social trading platform. It aggregates more than 50 brokers worldwide and connects them in a single copy trading and social trading service. As a user, you are free to choose and interact with thousands of signal providers, read their analysis, and copy their actions with a custom risk management strategy.
ZuluTrade's cross-brokerage service is licensed in the European Union and Japan. You can trade various assets, including forex, stocks, ETFs, commodities, and binary options. Speaking of digital assets, ZuluTrade supports five cryptocurrencies:
All in all, ZuluTrade lets you choose from over 10,000 traders. You can find them using its advanced search, which lets you sort them by different categories such as profits made by followers or copy traders.
If you're new, you can start with a demo account. Otherwise, you need to deposit at least $300 to start trading on ZuluTrade.
7. NAGA Trader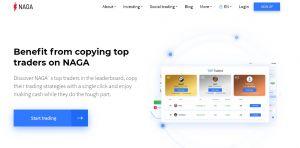 | Pros | Cons |
| --- | --- |
| Many trading instruments | Can be slightly overwhelming at first |
| Crypto-friendly company | Not available for the US residents |
| Well designed platform | High minimum deposit |
Naga Trader is another social trading platform that ventured into crypto. Back in 2017, the platform even launched its own ICO and NAGA (NGC) utility token and raised over $50 million.
At Naga Trader, you can network, connect, copy trade, and invest in more than 800 financial instruments in traditional and emerging markets like cryptocurrencies.
Speaking of cryptocurrencies, Naga Trader allows you to trade 11 cryptocurrency pairs, which include the following coins:
The platform is relatively easy to use for new traders. Besides, it comes with its multi-asset crypto wallet, charts, AI-powered trading bot that can trade for you, and demo tokens for testing purposes.
8. Tradeo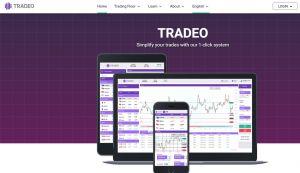 | Pros | Cons |
| --- | --- |
| Advanced social trading features | Limited number of cryptocurrencies |
| Many trading instruments | Not available for the US residents |
| Reliable, regulated broker | Basic options may discourage advanced traders |
Tradeo is another social trading platform with the ability to trade crypto CFDs and many other products. It comes with advanced social trading features that allow you to quickly find and follow the signals of other traders.
Like most social trading platforms, it makes it easy to start trading. Even if you are not confident enough to trade with real money initially, you can set up a realistic demo copy trading account and test yourself.
Apart from the traditional instruments, Tradeo lets you trade the following cryptocurrencies:
Although cryptos' selection is quite limited, Tradeo social trading tools will do the job for both beginners and experienced investors. Besides, it has a unique feature that allows you to collect feedback on more experienced traders' strategies.
All in all, Tradeo is a versatile platform for traders from all walks of life. If you don't mind the limited number of cryptocurrency CFDs, it is a great place to invest, learn, and connect with other like-minded people. Unfortunately, the platform is not available for United States residents.
Final thoughts
As both cryptocurrencies and social trading become increasingly popular, it is critical to remember that most retail traders (over 70%) tend to lose money. Therefore, having an expert help doesn't always produce the desired outcomes, and you should be aware of the risks. Even the experts get things wrong.
However, if you're willing to risk, you should expect some losses for the sake of learning. If you want to set off the right foot, starting to trade on a social trading crypto platform is an excellent starting point, especially if you know the risks.
---
Other Cryptocurrency Guides