5 Best Shitcoins to Buy Like Elon Musk Dogecoin
Disclosure: Crypto is a high-risk asset class. This article is provided for informational purposes and does not constitute investment advice. By using this website, you agree to our terms and conditions. We may utilise affiliate links within our content, and receive commission.
Disclaimer: The text below is an advertorial article that is not part of Cryptonews.com editorial content.
The latest buzzword in the crypto community after Dogecoin exploded is shitcoins. The term originated from cryptocurrencies that most investors deemed useless, offering no special use case.
Regardless of what crypto investors call them, some of the best shitcoins have provided significant returns. Let's look at the best shitcoins to buy right now.
The Top 5 Best Shitcoins to Buy Like Elon Musk Dogecoin
The crypto ecosystem is filled with numerous shitcoins, but we wanted the top tokens that have provided massive returns.
Battle Infinity – Overall Best Shitcoin
Lucky Block – Popular Shitcoin Offering Rewards
Baby Doge Coin – Top-Rated Shitcoin
Floki – Famous Shitcoin
Shiba Inu – Shitcoin with Tremendous Upside Potential
A Closer Look at the 5 Best Shitcoins to Buy Like Elon Musk Dogecoin
Considering we've identified the top 5 shitcoins, it's time for us to see what they're about and how they benefit investors.
1. Battle Infinity – Overall Best Shitcoin
The key difference between IBAT and other shitcoins on this list is that it has tremendous use cases and enables players to earn substantial rewards. IBAT is the native token of an NFT-based fantasy game Battle Infinity.
Battle Swap is a decentralized exchange where players can buy IBAT and one of the six platforms that players can access. The other platforms include Battle Stake, IBAT Premier League, Battle Arena, Battle Games and Battle Market.
After players have bought IBAT on Battle Swap, they also need to get NFTs in Battle Market. That enables them to stylize their own unique avatar by dressing it and adding fashionable items such as hats and sunglasses. Players use their avatars to explore the Metaverse in Battle Arena, which enables them to meet other players and get to know them in real-time.
To enter leagues and matches in IBAT Premier League, players needs NFT passes. In the league, players build teams and budget to pick out new players. By earning rewards, players can buy new players and advertise on billboards within the ecosystem. Players also earn by monetizing their land.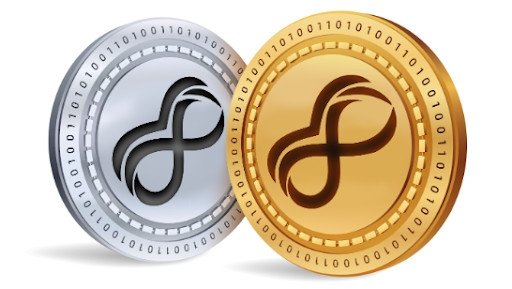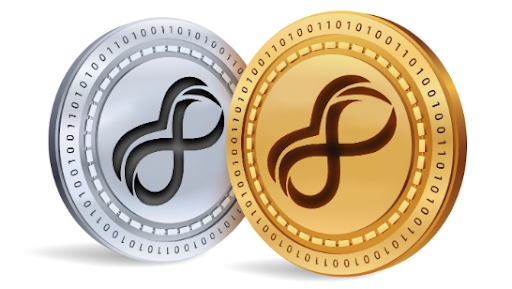 One of the key ways players earn is by battling it out in Battle Stake. The platform offers three ways to earn rewards, and players battle it out for the highest returns. Battle Infinity also processes half of all transaction fees earned from IBAT into a staking pool. Players who are highly active are rewarded IBAT, which they can sell on Battle Swap for other currencies.
The best time to buy a shitcoin is during a presale. IBAT has been on presale since 11 July 2022, and it will continue to run only until 10 October 2022. The best time to get in on the coin is now since it costs only USD 0.0015. And investors can also get the latest Battle Infinity updates via its Telegram channel.
2. Lucky Block – Popular Shitcoin Offering Rewards
Another popular shitcoin that offers numerous benefits to investors is LBLOCK. It's the native token of Lucky Block, an NFT competition platform. The best part about getting involved with Lucky Block is that investors benefit from the platform and the coin.
LBLOCK has proven that it can provide investors significant returns as it did an epic rally in February 2022. Investors who bought LBLOCK at the end of January 2022 when it started trading would've gotten it for cheap. And they didn't have to wait long for the coin to pump. It was at the beginning of February 2022 that high buying volume emerged, and the coin surged by 1,100% during the next two weeks.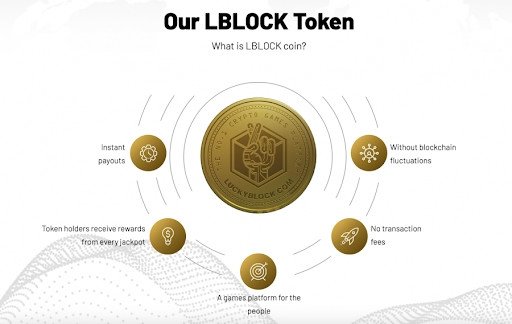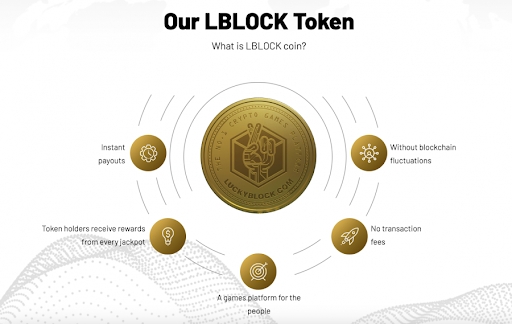 But active investors may want to benefit from the rewards that the platform offers via Platinum Rollers Club NFT. All that players have to do to enter a draw is buy 5 tickets that cost USD 1 each. Lucky Block hosts the main draw every week and offers a prize of USD 50,000, paid in LBLOCK. Players can also enter the weekly NFT draw, hosted on Fridays. Considering its numerous benefits, LBLOCK is definitely one of the best shitcoins to invest in.
Lucky Block's aim is to make its platform extremely convenient to use while investors benefit with rewards. That's the reason it is working on making NFTs available for purchase with fiat currency. The other major development is the second version of LBLOCK.
The developers first developed a BEP20 coin, then an ERC20 coin. The key difference is that the ERC20 coin enables the listing of LBLOCK on centralized exchanges. It's already listed on LBank and MEXC.
3. Baby Doge Coin – Top-Rated Shitcoin
Elon Musk's endorsement of Dogecoin had a tremendous impact on the con's price. It ended up pumping more than 10,000% for investors who got in January 2021. The most amazing part is that that bull run happened within four months. So after Dogecoin's amazing rally, investors were looking for the next shitcoin to pump.
The result was the birth of Baby Doge Coin. Some investors bought the coin purely for speculation reasons, believing that it was another crypto coin that would pump because it would receive Musk's endorsement. But Baby Doge Coin's price didn't pump like Dogecoin did.


Baby Doge Coin's price found strong support and kept bouncing off it, resulting in several short-term rallies. The biggest one happened at the end of December 2021, when the coin surged just over 360% and did it in a few weeks.
Baby Doge Coin was created as a token for fans of Dogecoin. That's pretty much the reason that many crypto investors don't take it seriously and categorize it as a shitcoin. Investors wondering where to buy Baby Doge Coin can see this guide.
Cryptoassets are a highly volatile unregulated investment product. No UK or EU investor protection
4. Floki – Famous Shitcoin
Floki is another meme coin that found its way into the market through a lineage of dog coins that emerged after the success of Dogecoin. The creation of Floki was inspired by Shiba Inu.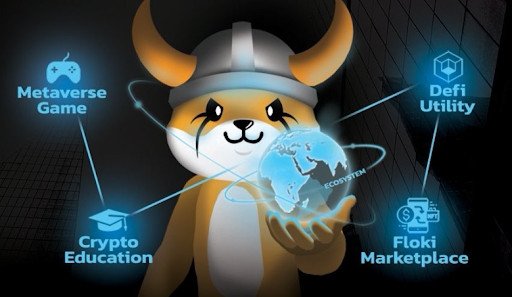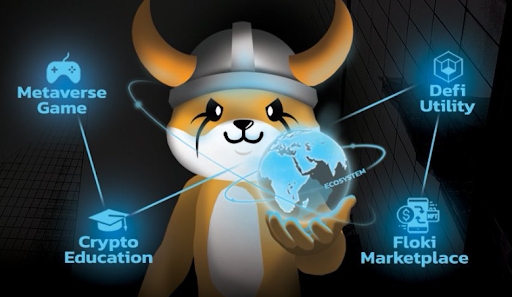 But it seems that the developers wanted the coin to solve real-world problems, so they worked on its use case. Besides being a peer-to-peer transaction platform, Floki is also working on a play-to-earn NFT Metaverse game.
Another way that the platform has developed is by offering Floki University. Holders can use Floki University as a crypto education platform to learn more about the ecosystem and the coin. The platform caters to crypto investors of all knowledge levels. One more offering by Floki is its aim of giving users control over their finances through DeFi offerings.
Cryptoassets are a highly volatile unregulated investment product. No UK or EU investor protection
5. Shiba Inu – Shitcoin with Tremendous Upside Potential
Something about the Japanese dogs that started a wave of meme coins and shitcoins in crypto. After Dogecoin, it was on to the next one. And the founders of Shiba Inu took advantage of the meme-coin popularity, but Elon Musk didn't promote Shiba Inu.
The Shiba Inu marketing team did a stellar job because the coin pumped significantly within a matter of days in May 2021. It was available for pennies, then the flood of marketing opened the door to buyers. It was at the beginning of May 2021 that buyers stepped in and pumped Shiba Inu's price by more than 2,300% within four days.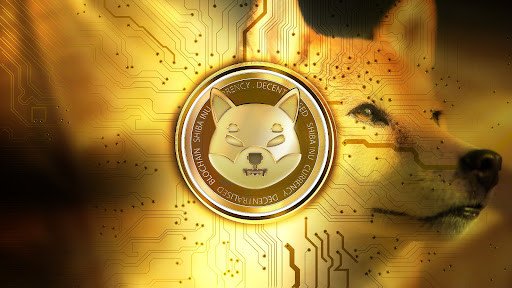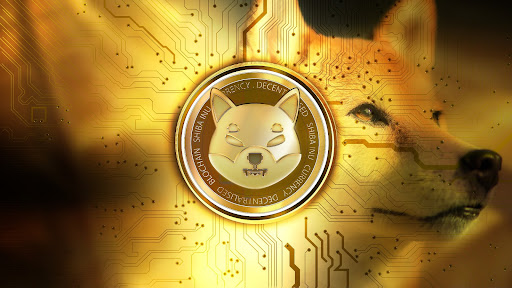 But the hype was over very quickly as the coin crashed immediately and began making lower lows. In less than two weeks, Shiba Inu had lost 80% of its value. That wasn't the end of the coin.
Then at the beginning of October 2021, buyers stepped in again. That resulted in a Shiba Inu price spike of just over 1,000% before the price plummeted again, but this time the drop took longer.
Cryptoassets are a highly volatile unregulated investment product. No UK or EU investor protection.
How to Buy IBAT
Have a look at our guide on how to buy IBAT.
Step 1: Open an Account
Check out Battle Infinity's website and then click 'Connect Wallet'.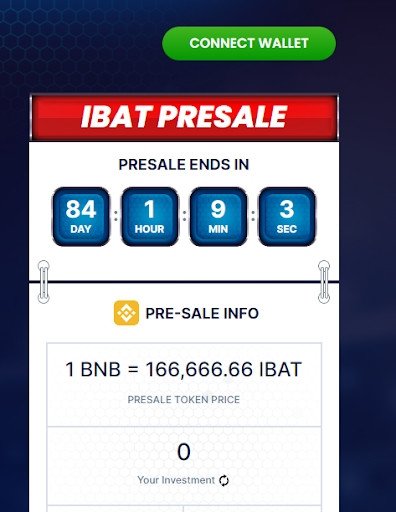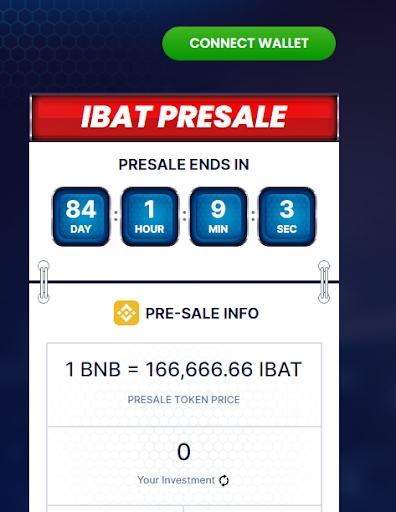 Step 2: Buy IBAT
Type in the amount of IBAT to buy. Click 'BUY IBAT'.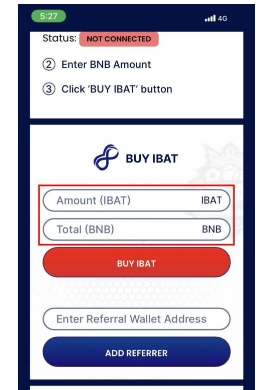 Step 3: Confirm Transaction
Click 'Confirm' in the wallet to finalize the transaction.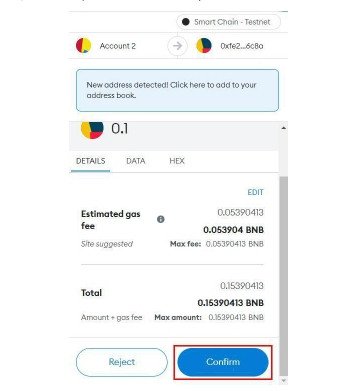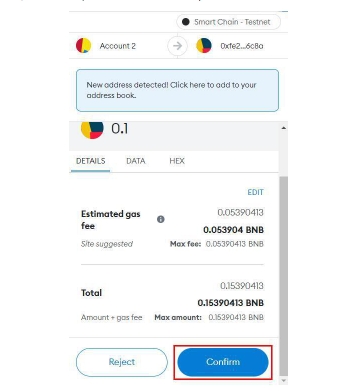 ---