DOGETok Jumps, Playgrounds, Presidential Runs and 20 Crypto Jokes
This week in the Cryptosphere, BTC miners were not selling them coins, and Venezuelan military intercepted a truck full of mining rigs. Chainlink hit an all-time high, and Dogecoin soared as TikTokers attempted to pump it, with Justin Sun joining the scene too, followed by a few exchanges. Cardano entered a custody agreement with Coinbase, and its founder Charles Hoskinson raised the idea of a collaboration with Litecoin, while Terra revealed Anchor, governed by a newly formed organization, and the Cryptoverse went in an uproar after dozens of blockchain and crypto-related companies took millions from the government in payroll loans.
Meanwhile, the Bank of Lithuania opened a 'playground' for testing CBDCs, digital yuan is set for real-world ride while sharing pilot with the Apple-backed Didi, and Chinese authorities added "blockchain developer" to the official list of jobs. In the meantime, South Korea's Gyeonggi Province is talking about launching a local stablecoin-powered universal basic income, and Travala.com integrated hotels offered by Expedia. Then we learned that Centre froze an address holding USD 100,000 worth of the stablecoin, early Voice users are unimpressed with its design, and Russian investors in the failed Telegram token launch reported the British brokerage they said is withholding almost USD 1.5 million of their funds. Lastly, Brock Pierce announced his candidacy for President of the US.
And we announce 20 crypto jokes!
________
Morning, CT! Do you have a "Learn BTC" starter pack?
I wanna learn bitcoin from r/Bitcoin
__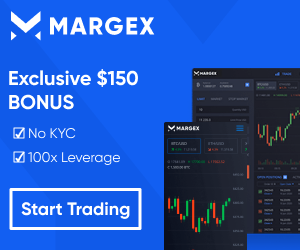 So, what's been happening this past week?
The state of things pic.twitter.com/ZkvzHz9kd0

— Rob "Crypto Bobby" Paone (@crypto_bobby) July 8, 2020
__
Funny because it's true.
@molllliy @Target_Sir Hold on, hold on... it nuked to 9027... buy the dip!!

— Crypto_nick (@Nick_Cryptos)
___
Here's another meme of the week.
#dogecoin pic.twitter.com/4OTxl8Glgu

— louis (@barneytheboi) July 8, 2020
__
OK, millenial!
These same kids in 60 years still waiting for $DOGE to moon pic.twitter.com/ZBlJ8YpXCv

— Tommy (@tommy_ranger) July 8, 2020
__
The Doge Effect.
BREAKING: US Congress in talks to pass bill that would make selling $DOGE under $1 a federal crime

— Josh Rager 📈 (@Josh_Rager) July 8, 2020
__
Investing in the future.
Training my kids to shill my bags on tiktok.

— Altcoin Dad (@bitcoin_dad) July 9, 2020
__
'Get ready, kiddo.'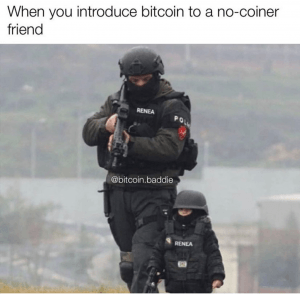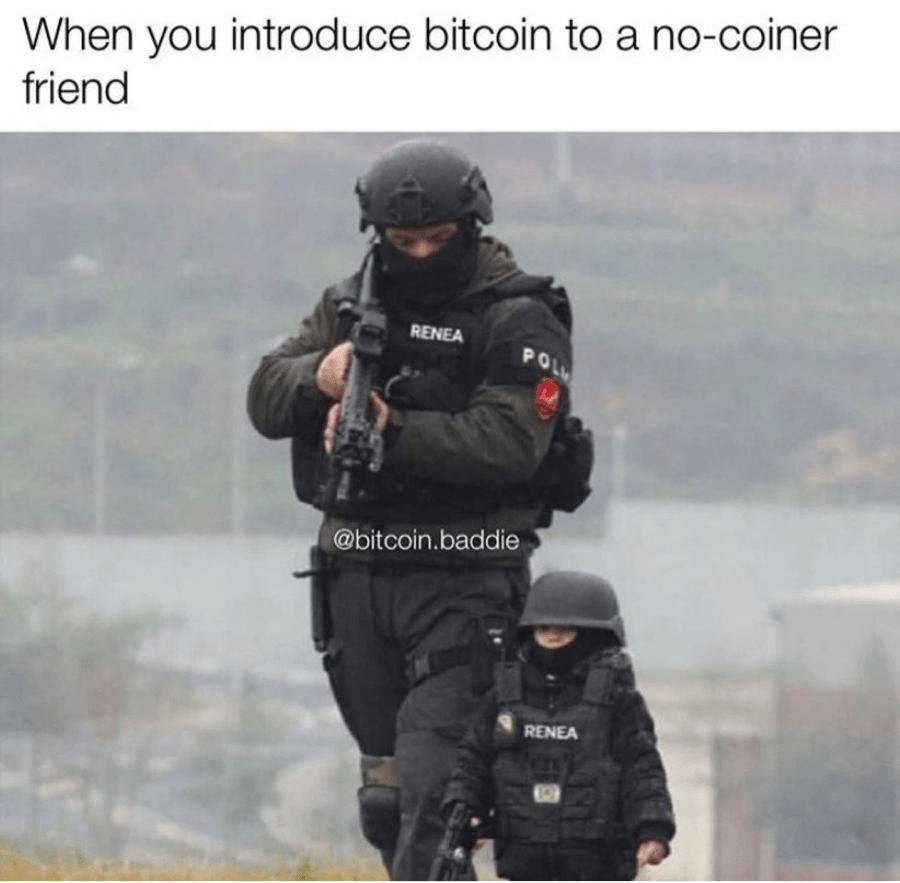 __
Expectations vs reality – mining edition.
__
Crypto fans at family gatherings.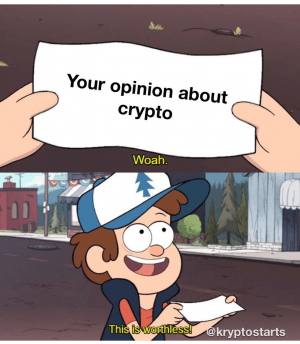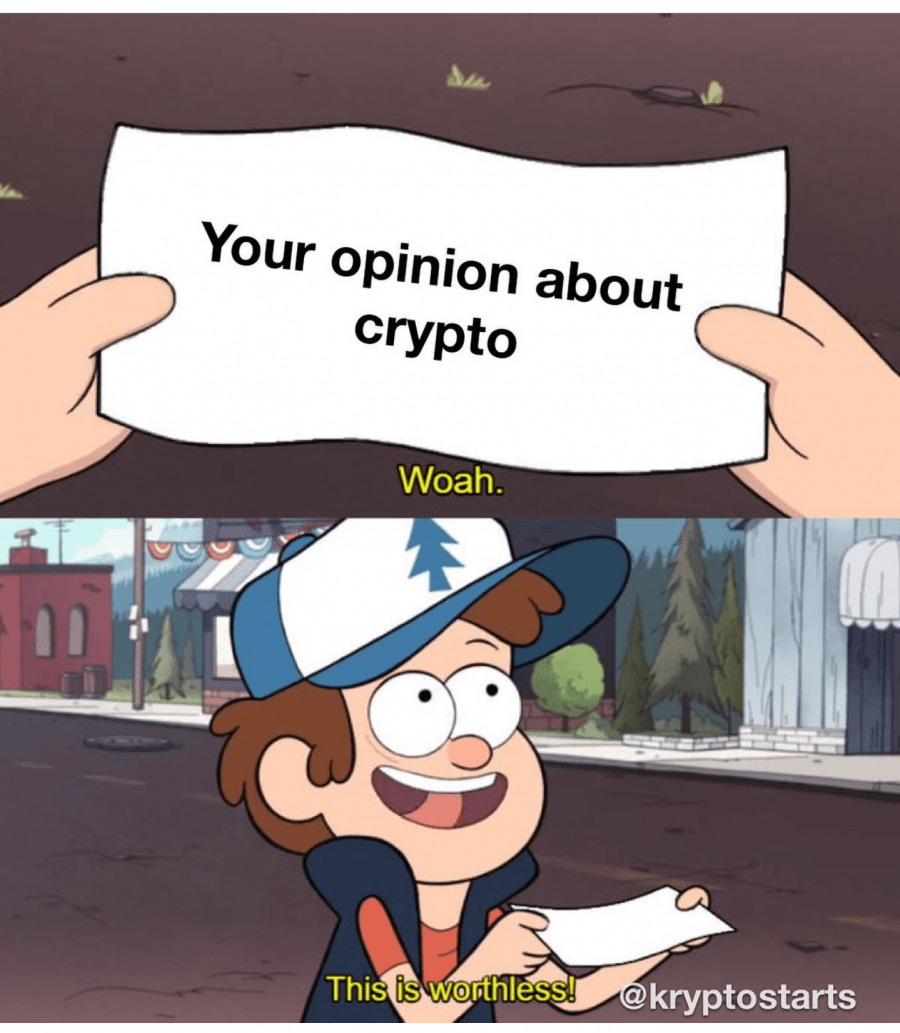 __
Nobody could make this up.
Can't make it up https://t.co/itA3cA34Wy

— Matthew Graham (@mattysino) July 2, 2020
__
Hiding in plain sight.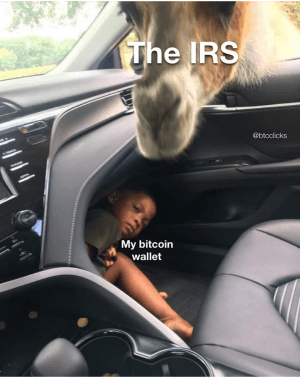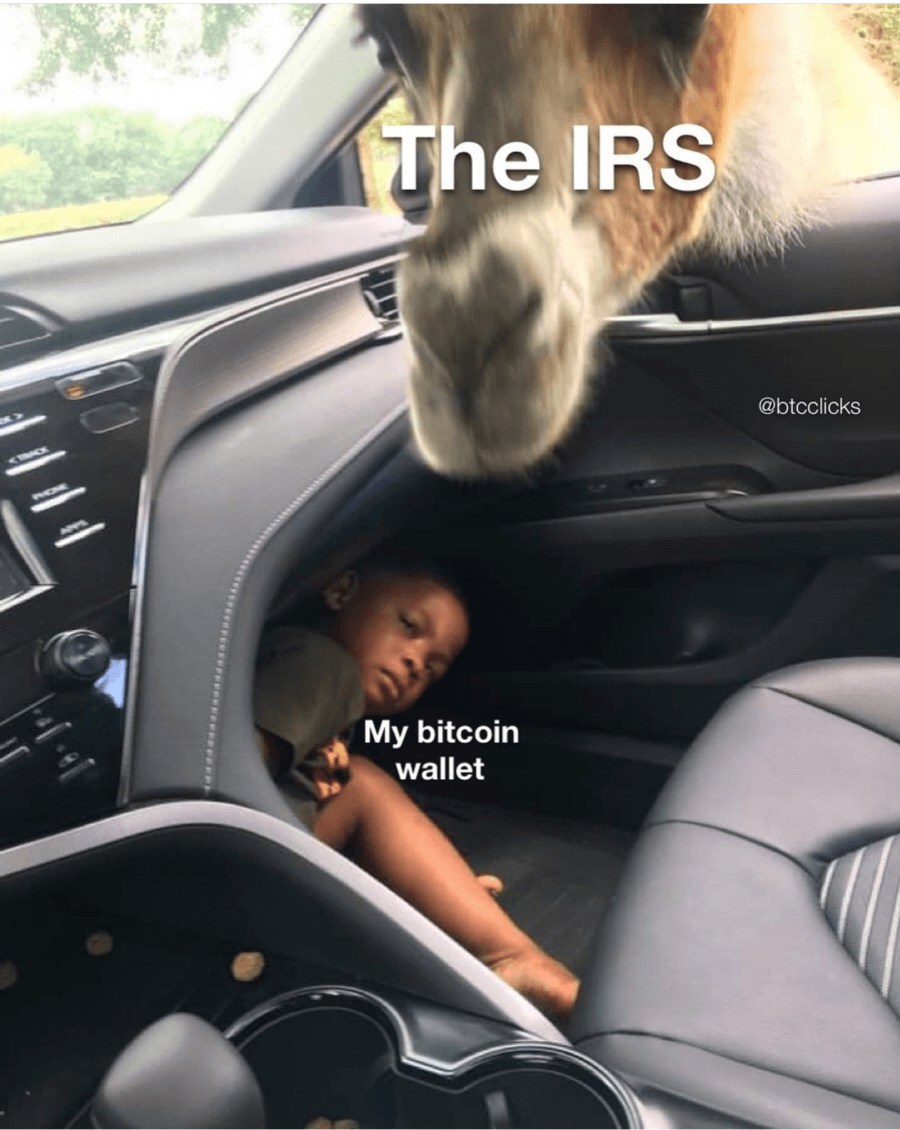 __
Do we say that Bitcoin's a life style?
Mr Bitcoin, from r/Bitcoin
__
Thinking on your feet is important in crypto.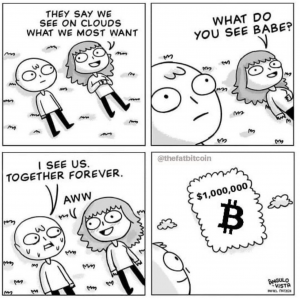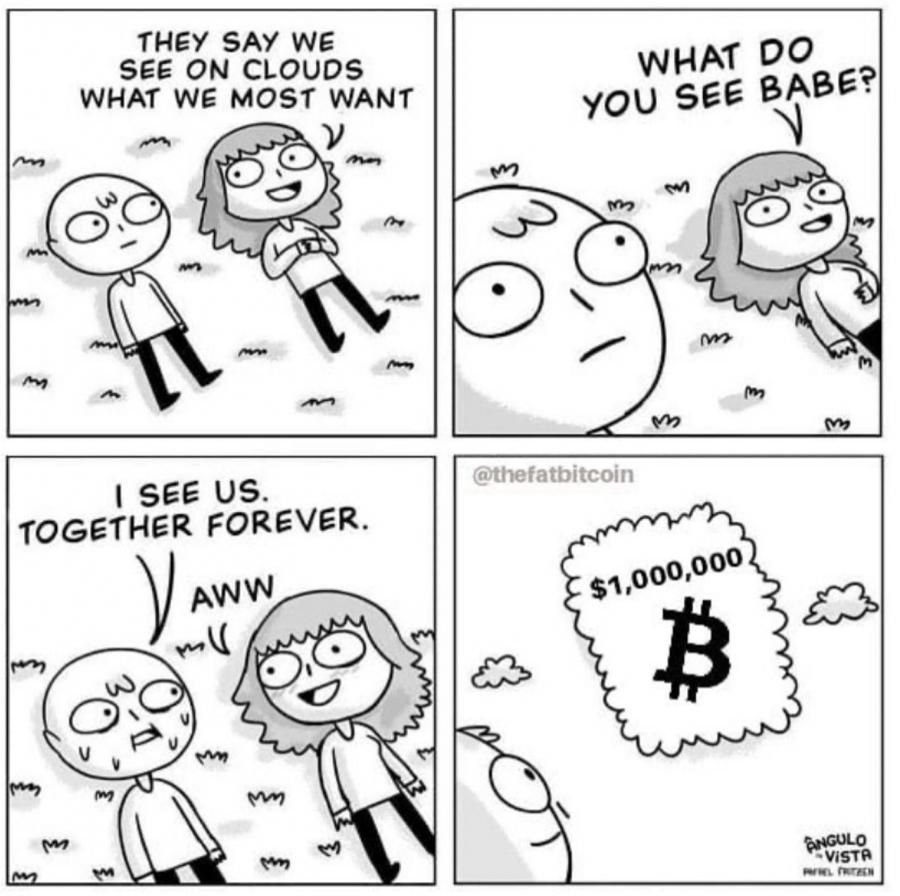 __
DeFi can get a bit...weird.
I love DeFi but some DeFi projects be like pic.twitter.com/wScJCNfKBw

— Matthew Graham (@mattysino) July 7, 2020
__
So, listen, babe, it's really simple!
Me explaining yield farming to my fiance pic.twitter.com/mcTbqWi0gV

— Anthony Sassano | sassal.eth 👨🌾 (@sassal0x) June 20, 2020
__
No, hold both of my beers.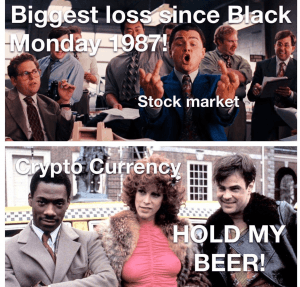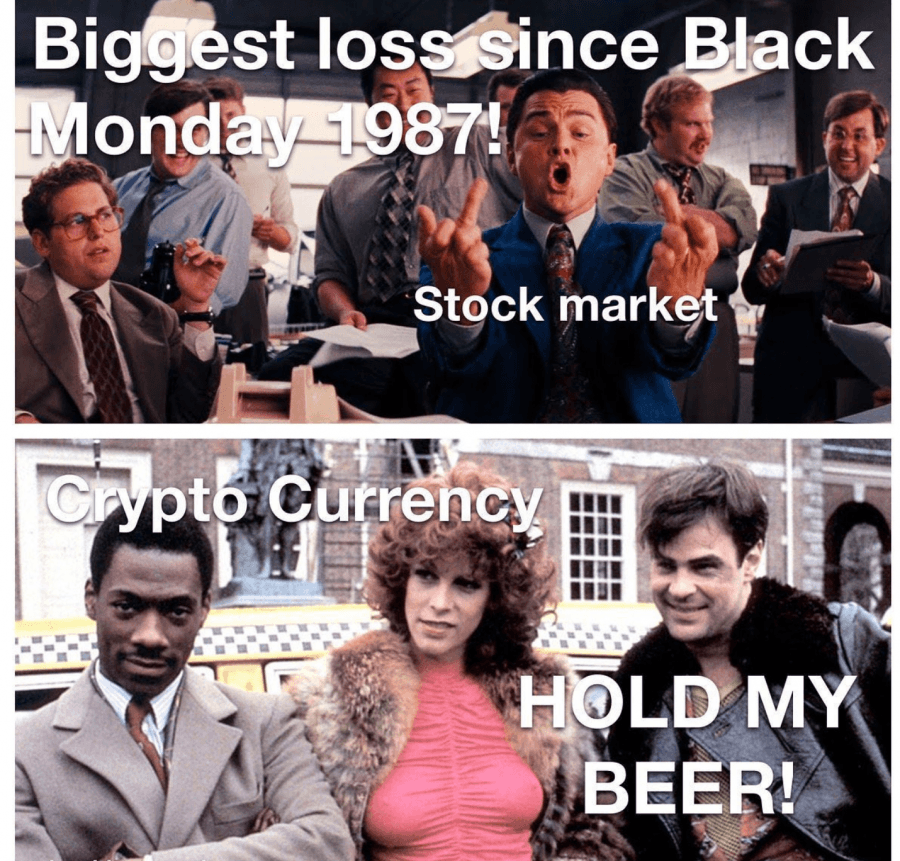 __
Remember people - jokes.
BCH and BSV explained in one gif. pic.twitter.com/US4kur0Sbs

— BTChap ☣️ (@BTChap) July 4, 2020
__
Here's a game for you: guess who!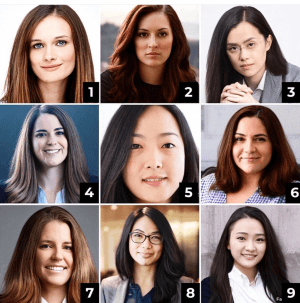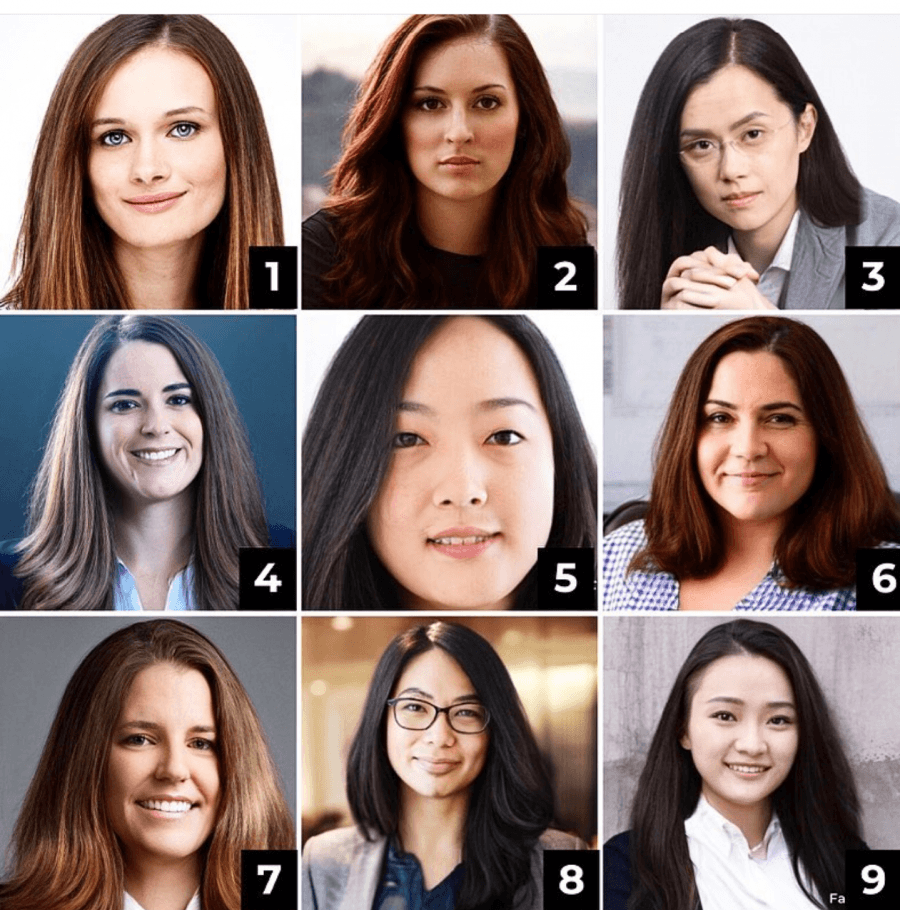 __
Here's your weekend crypto anthem.