Early Users Report EOSIO Voice Access Problems, Unimpressed with Design
Social media responses have been lukewarm after EOS developer Block.one launched its decentralized social media platform Voice on July 4, coinciding with American Independence Day. Some would-be users complained of early access delays, with others pointing out potential platform design shortcomings that could impact its popularity.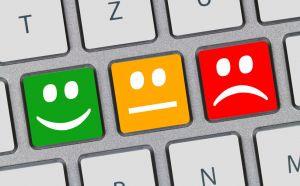 "Traditional social platforms aren't working for society, so we're building the alternative we all need," Salah Zalatimo, the company's CEO, said on the day of the launch.
As previously reported, the platform will initially only allow registered users to publish and engage, while registration is to remain by request only until August 15 when users will be enabled to invite friends to join Voice.
However, a number of social media have already expressed their disappointment with Voice's failure to grant them access.
"When will users registered through early access will actually get access? That too on 15 Aug?" asked one Twitter user.
Another stated that they were "still waiting" with some asking Zalatimo how long his own Voice account had taken to activate.
On Reddit, a user who claimed to own EOS and stated that they had gained access to Voice on "day one," wrote that the platform was "such a letdown."
The Redditor continued,
"I know it's not great to judge something too soon, but honestly, I had much higher hopes. It's not even possible to change your profile picture on the platform right now. The marketing isn't great, and the [users experience] offers zero value. I just thought it would be worth letting you all know in case you're curious to check it out. It's not worth it right now."
Some decided to share their own constructive criticism of the platform directly on Voice. A user named Justin Horatio Jenkins posted on Voice to opine that the Block.one platform "has an identity problem" that they had seen before, "especially in the social crypto space."
Jenkins added,
"Why is it that Facebook, Twitter and Instagram are so popular and accessible, when something like Medium does not enjoy that level of success? The answer is simple: it's because the former platforms are information-dense. That is, when you're on these platforms you can do a relatively small amount of scrolling, browsing and clicking and get an enormous amount of information presented to you in an attractive and digestible way."
Jenkins suggested a few ways of making Voice more accessible. He wrote about improving the platform's design, eliminating the use of post titles, reducing the amount of space required for post space and discouraging long-form posts to make the feed less data-"dense."
He concluded,
"I don't mean to be doom and gloom here. I really, really, want Voice to succeed, so I'm trying to put myself in the shoes of someone who doesn't care about the philosophical reasons Voice is superior. These are the influencers, content creators, and news event sharers who just care about getting their information out as quickly as possible in the most attractive way and to the most people."
Block.one has invested heavily in the new social network. As reported, the company last year paid USD 30 million for the Voice.com domain. Earlier this year, the company also announced an additional investment of USD 150 million in capital to kickstart Voice.
The new platform was originally designed to operate on the EOS public blockchain, but later changed this to the purpose-made EOSIO blockchain.
At pixel time (13:15 UTC), EOS, ranked 10th by market capitalization, trades at USD 2.6 and is up by almost 5% in a day and 8% in a week, trimming its monthly losses to less than 10%. The price is down by almost 57% in a year.
---