Top 5 Cryptocurrency Courses You Can Take to Learn About Crypto
Disclosure: Crypto is a high-risk asset class. This article is provided for informational purposes and does not constitute investment advice. By using this website, you agree to our terms and conditions. We may utilise affiliate links within our content, and receive commission.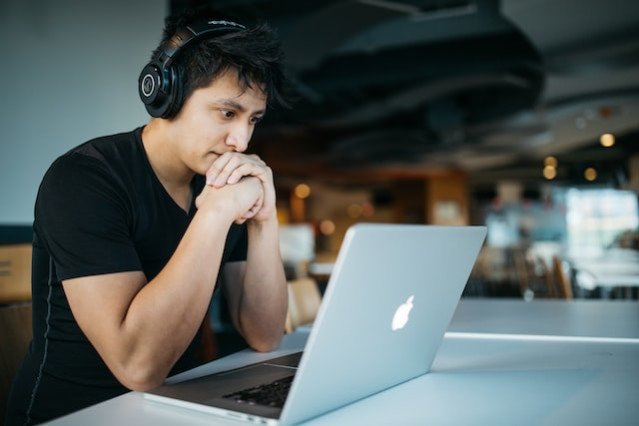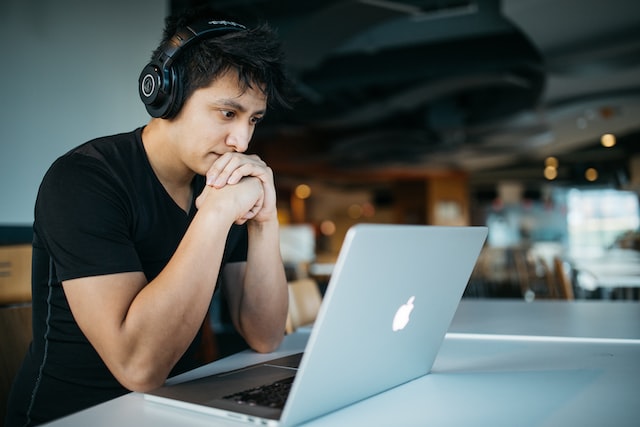 Online courses have become one of the most popular ways to learn about a new area of interest or a specific topic. Naturally, you can also find cryptocurrency online courses that teach students about Bitcoin, crypto, blockchain, web3, and more.
Read on to discover five high-quality crypto courses you could sign up for today.
Introduction to Digital Currencies by the University of Nicosia (UNIC)
Introduction to Digital Currencies is a course that's offered by the University of Nicosia (UNIC) and is taught by Andreas Antonopoulos, Antonis Polemitis, and George Giaglis.
Antonopoulos is a well-known Bitcoin advocate, tech entrepreneur, podcast host, and teaching fellow. Some of the books he has (co-)authored include Mastering Bitcoin, Mastering Ethereum, and The Internet of Money.
Besides being a free online course, Introduction to Digital Currencies is also the first course in the MSc in Digital Currency offered by UNIC. The e-learning course is available to anyone around the world who is interested in learning the basics of cryptocurrencies in a paced and resource-rich environment under the guidance of real experts. It covers both a technical overview of decentralized digital currencies, such as bitcoin (BTC), and their broader economic, financial, and legal context.
The course does not require you to have prerequisite knowledge of cryptocurrencies to register.
Bitcoin and Cryptocurrency Technologies Offered by Princeton University
Bitcoin and Cryptocurrency Technologies is a free cryptocurrency course that's offered by Princeton University on the Coursera learning platform. The course is taught by Arvind Narayanan, an assistant professor of computer science at Princeton who focuses on the security and stability of Bitcoin.
The course will introduce you to basic cryptography concepts and link them to the basics of Bitcoin. Through videos, Narayanan describes how Bitcoin mining works, how decentralization is executed in practice, and how Bitcoin gets securely stored. He also gives a short explanation of altcoins and their potential future.
Although no certificate is issued after the course completion, the course provides an in-depth introduction to Bitcoin and other crypto assets, making this course an excellent educational resource where you can learn about crypto.
EdX Bitcoin and Cryptocurrencies by UC Berkeley
Another course you can take to learn about cryptocurrencies is the Bitcoin and Cryptocurrencies course that's offered by UC Berkeley university. The six-week course was created by Blockchain at Berkeley and faculty from UC Berkeley's premier Computer Science department.
The e-learning course presents Bitcoin, other digital currencies, and blockchain, all while offering a thorough and extensive overview of the fundamental concepts of the cryptocurrency sector with a key interest in Bitcoin.
The course will help you learn about the basic properties of Bitcoin, the mechanics behind it as well as its origins in the Cypherpunk movement and Libertarian ideals. Learners will also get to learn the practical applications of Bitcoin, such as mining, wallets, and how to destroy Bitcoin. Additionally, the course also takes a transient look at Ethereum and how blockchain technology can be utilized outside of cryptocurrencies.
The course is open to anyone, regardless of their background. Moreover, the course is free but will cost you $99 should you want to get a digital certificate of completion.
Blockchain Essentials by developerWorks
Blockchain Essentials is a blockchain online course that's offered by two IBM developers, namely Ant Cole and Dave Gorman.
Offered as a video course, this e-learning course was created in partnership with IBM and covers the basics of blockchain and how it can be used to solve business problems.
As a student, you will get to understand how blockchain technology can help improve the banking, supply chain, plus other transaction networks, all while creating new opportunities for people and businesses to innovate.
Certified Cryptocurrency Expert (CCE) by Blockchain Council
Certified Cryptocurrency Expert (CCE) is an online advanced-level cryptocurrency course that is offered by Blockchain Council. By taking the course, you will become certified in the blockchain discipline of distributed ledger technology from a vendor-neutral perspective.
The course, which takes only four hours, covers a wide array of topics, from the basics of crypto trading, an introduction to blockchain, an introduction to crypto exchanges and trading processes, and strategies for making optimal trading decisions, among others. Simply put, this advanced level course offers training on not just cryptocurrencies but digital assets as well.
This CCE course is among some of the best online cryptocurrency courses that you can take, as it gives you the flexibility to complete the course at your own schedule and pace, and comes with a certification from a blockchain institute.
There are numerous online cryptocurrency courses for you to choose from. Most of these courses can range from basic explainers of what Bitcoin is to a more technical overview of blockchain technology. This is because there is a lot of information on digital currencies that are all designed to help learners understand the crypto market and its technicalities.
If you are looking for a cryptocurrency course online, the courses mentioned above will give you a good start on what crypto is and whether they are a good investment.
---