SEC Defers Bitcoin ETF Verdict Again, While Ripple (XRP) Stagnates and InQubeta (QUBE) Presale Pulls Significant Funds
Disclosure: Crypto is a high-risk asset class. This article is provided for informational purposes and does not constitute investment advice. By using this website, you agree to our terms and conditions. We may utilise affiliate links within our content, and receive commission.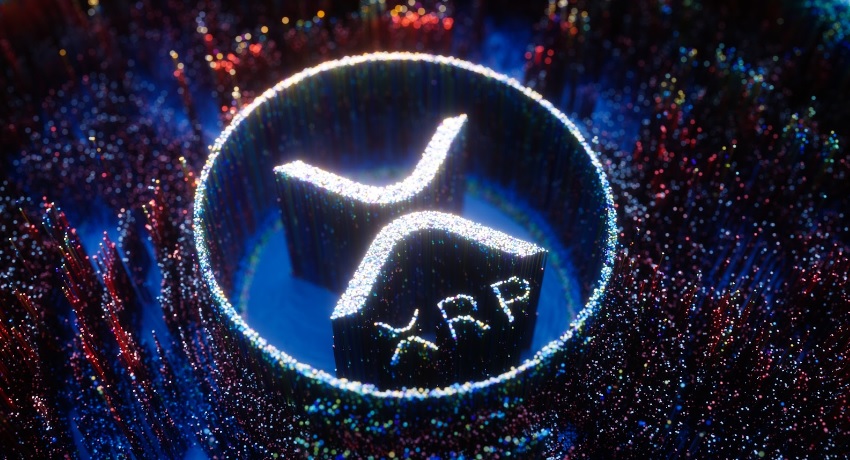 The world of cryptocurrency is again in the spotlight as the U.S. Securities and Exchange Commission (SEC) recently postponed its decision to approve a spot Bitcoin exchange-traded fund (ETF). This delay marks the third such postponement and raises questions about the regulatory future of digital assets.
As the community awaits the SEC's final verdict, other developments are unfolding. First, Ripple ($XRP) has experienced a period of stagnation, but this may soon come to an end. And second, one of the new DeFi projects, InQubeta ($QUBE), has managed to attract substantial funding during its presale phase, showing the continued enthusiasm for blockchain-based investments.
SEC Defers Bitcoin ETF Verdict Once More
On September 26th, the SEC again deferred its verdict on a Bitcoin ETF, marking the third delay for a proposal submitted by ARK Invest and 21 Shares.
Initially filed in April, the ETF proposal had investors and beginner cryptocurrency enthusiasts on the edge, expecting a verdict by November 11th. However, the SEC has extended the timeline until January 10th to reach a decision. This postponement has left the crypto community in suspense and raised the stakes for other companies eagerly awaiting approval for similar financial instruments.
Among these hopefuls are industry giants BlackRock and Fidelity, both seeking the green light from the SEC. Additionally, GlobalX, a prominent exchange-traded fund provider, had its bitcoin ETF application delayed on the same day as the ARK Invest and 21 Shares proposal.
The delay has sparked concern among lawmakers urging the SEC to expedite the approval of a spot bitcoin ETF. In a letter addressed to SEC chief Gary Gensler, four House Financial Services Committee members argued that such an investment vehicle is no different from other crypto futures ETFs that have already received regulatory approval.
However, Gensler's stance on the crypto industry has been clear over the past year. He has actively sought to tighten regulations, particularly in the aftermath of the collapse of FTX in late 2022. Legal battles with top ICO platforms like Binance and Coinbase have further underscored his commitment to a more tightly regulated crypto landscape. Gensler's warnings about the prevalence of fraud in the crypto sector earlier this year have also impacted the industry.
Ripple ($XRP) Experiences Stagnation
Ripple's $XRP token performed reasonably well on September 29 – charting mild gains of 2.5% and overcoming the critical $0.50 resistance level. This may indicate that the token is on the road to recovery after a period of stagnation that saw its altcoin price hovering between $0.47 and $0.49 for several weeks in June and July.
The uptick in $XRP price is being driven by several positive developments. These include Ripple rescinding on a deal to acquire Fortress Trust this month, as well as the very recent improvement in market sentiment that also saw other top crypto coins recovering from their lows. This journey for $XRP highlights the volatility of the altcoin market and the importance of diversification in crypto investing.
InQubeta ($QUBE) Presale Pulls Significant Funds
Amidst the uncertainties surrounding the SEC's decision on the spot bitcoin ETF, InQubeta ($QUBE) has emerged as one of the best altcoins to invest in. Despite the overall bearish market conditions, the InQubeta presale has continued to gain momentum, positioning itself as one of the more attractive altcoins to watch for those seeking to capitalize on the crypto market's potential.
One of the key factors driving the success of InQubeta's presale is its unique approach to democratizing AI investment. Traditional investment avenues often impose stringent requirements that exclude a significant portion of the global population from participating. InQubeta's ($QUBE) innovative solution – a fractional investment system where AI startups can divide their investment opportunities into smaller, more accessible portions – levels the playing field, allowing anyone with a cryptocurrency wallet to own a stake in AI firms poised to disrupt various industries.
Companies seeking access to InQubeta's non-fungible token (NFT) creation area and marketplace undergo an initial evaluation. They raise funds by minting and selling equity-based NFTs representing their operations' equity and which can be considered the blockchain equivalent of stocks. The value of these trending NFTs is linked to the sum of each startup's intangible and tangible assets, with some tokens offering bonus rewards such as discounts or a share of future profits. Investors can purchase NFTs using $QUBE ERC20 coins.
Investors also have the option to directly invest in the InQubeta ($QUBE) network by holding the $QUBE tokens they acquired. With a token supply limit of 1.5 billion and burn taxes in place, $QUBE encourages long-term price growth. This makes it an attractive proposition for investors, especially given its current undervaluation.
One notable feature of InQubeta's presale is its structured approach, comprising ten stages, each associated with a specific price point. As the project progresses through these stages, the token's price gradually increases, allowing early participants to witness firsthand the growth of their investments. InQubeta's presale is currently at stage 4, with a token price of $0.0133 per token, poised for a slight increase to $0.0161 in the upcoming phase.
With a growing Twitter following and a vibrant online community, InQubeta ($QUBE) has gained traction as investors and enthusiasts share their excitement and insights about this innovative project.

Conclusion
While the SEC's continued deferral of the spot bitcoin ETF decision has left the crypto community in suspense, $XRP's recovery from stagnation and the initial success of InQubeta's presale have brought some much-needed cheer to the market. InQubeta ($QUBE), in particular, has emerged as one of the best cryptocurrency to invest in 2023. Its unique fusion of AI and blockchain technology and its commitment to democratizing AI investment have garnered significant interest and support from the investor community.
Investors can capitalize on its structured approach and potential for substantial returns as the presale progresses, making InQubeta ($QUBE) a top cryptocurrency in today's dynamic crypto landscape.
---