10 Best Crypto Twitter Accounts To Follow For Traders
Disclosure: Crypto is a high-risk asset class. This article is provided for informational purposes and does not constitute investment advice. By using this website, you agree to our terms and conditions. We may utilise affiliate links within our content, and receive commission.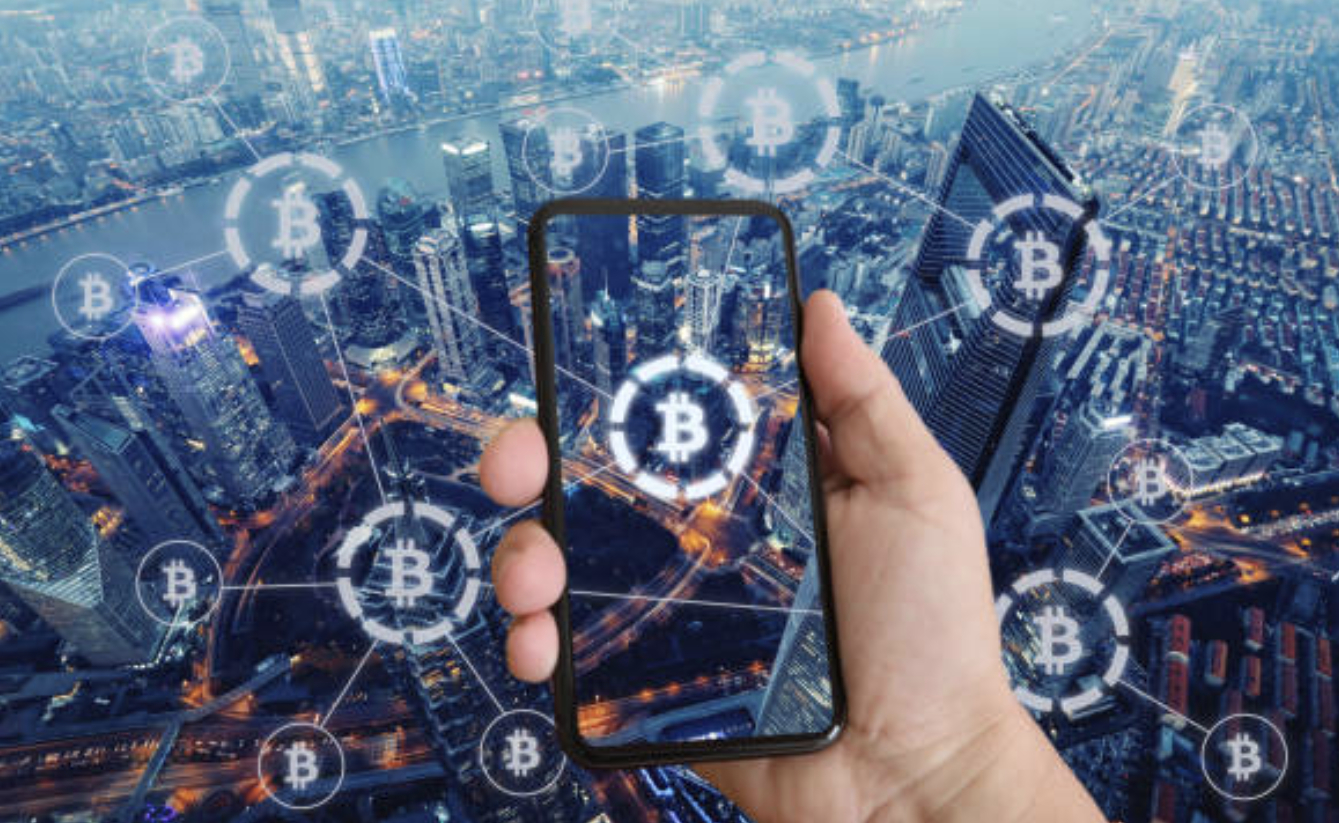 Twitter has become the leading platform to discuss cryptocurrencies and trading. With its rapid-fire microblogging approach, it's easy for investors and traders to learn about the latest developments in blockchain and the reason behind the price movements of trending crypto assets. 
In this article, we review a selection of the best cryptocurrency Twitter accounts that you should follow to gain an edge in the volatile crypto market and stay informed of all the latest crypto industry news. 
Top Crypto Twitter Accounts To Follow
Our list of the best crypto Twitter accounts to follow focuses more on traders that provide high quality technical analysis, rather than the biggest crypto Twitter account. 
Crypto twitter influencers with a large number of followers, such as Bitboy Crypto (Ben Armstrong), can be useful to follow but rarely tweet trading setups.
A Closer Look At The Best Crypto Twitter Influencers
Below we highlight some recent tweets from our list of the best crypto traders to follow on Twitter:
Jacob Crypto Bury – Best Crypto Twitter Account For Beginners
Leading our list of the best crypto Twitter accounts to follow is Jacob Crypto Bury. This account is being run by a person of the same name. Jacob is also a crypto YouTube star in the making, having accumulated more than 11k followers thanks to his constant updates about the state of the crypto market in simple language. 
On the official Twitter account of Jacob Crypto Bury, you will find tweets that are a combination of information about the latest crypto presales and the movements of the trading cryptos on the price charts. You will surely find relevant and detailed information about top trending cryptos in the market. They include Bitcoin ETF Token, Bitcoin Minetrix, TG.Casino, and Meme Kombat amongst others when you follow this account.
Bitcoin ETF Token is one of the most promising cryptocurrencies owing to its connection with Bitcoin. The system and potential returns of BTC ETF Token have caught the attention of institutional and individual investors. The coin is currently available on presale and has been able to raise over $700k. One of the major strengths of Bitcoin ETF Token is its staking features, positioning it as one of the most eco-friendly crypto coins in the market.
Jacob Bury has advised investors to take advantage of the ongoing presale to get the token at a discount price. He believes the token has the potential to yield 10x returns to early investors. 
TG.Casino is also another top presale crypto that has earned the support and attention of Jacob Bury. As one of the top Bitcoin casinos, the platform stands tall among its peers and its gigantic stature has continued to reflect in the relevance its native token $TGC is gaining. $TGC has been the talk of the crypto industry since the commencement of its presale, netting over $2 million. To an extent, $TGC has shown promising pointers of being the next big thing in the GambleFi sector.
Meanwhile, his predictions have been accurate in the past since he puts a good spin on the standard trading analysis techniques. As the market continues to recover from its 2022 downturn, Bury believes November could be a rocky month for crypto. 
#BTC bulls remember we are still in a bear market!!! November could be a ROCKY month for crypto!!! #bitcoin #eth

— Jacob Crypto Bury (@BuryCrypto) October 31, 2023
He has combined standard indicators with the historical data in this tweet to chart how the Bitcoin price will move soon. 
Jacob Crypto Bury's official Twitter account also acts as a way to link his YouTube channel where he breaks down the utilities of the current projects and combines them with the technical indicators to predict the price movement of a particular asset. On this channel, subscribers can learn about the best crypto to buy now.
But the star of his tweets is about presales. Notably, it was Jacob who put the word out about some of the best token offerings that became some of the best presales of 2023. For instance, his tweets and YouTube posts about Bitcoin ETF Token and Bitcoin Minetrix have contributed to the growing interest in these coins. Hence, it is not surprising that he is rated as one of the top crypto YouTubers in the market.
Away from Twitter and YouTube, Bury also owns one of the best crypto Discord platforms, providing subscribers with detailed analyses of trends in the crypto world. If you join this group, rest assured that you will get exclusive crypto trading tips that will aid your understanding of the volatile market. 
Jacob Bury Crypto is also quick to strike up a conversation with his followers. Upon diving deep into his past tweets, we found that he has always been quick to respond to any queries. That said, this tweeter is also very strict – unwilling to let spam derail the information.
He wants his Twitter account to be a haven for a prospering crypto community and works hard at it. Part of that is ensuring that talks about non-crypto matters are kept at a minimum. You won't find any fluff there – tweets that have nothing to do with the cryptocurrency market. 
And if you want to become part of Jacob's inner circle to get access to the best information about the crypto market, you can also join his TikTok channel. There, he advises followers on the best crypto to buy now. As one of the most prominent crypto Tiktok accounts, Jacob Bury has offered a series of recommendations that have proven to be beneficial to his followers. 
The bottom line is that Jacob Crypto Bury is a great place if a beginner or a veteran trader wants to get in on the best investment opportunities and learn about the current market trends in the crypto space.
Bluntz – Best Crypto Twitter Account For Advanced Traders
The next one on our list is Bluntz, with the official Twitter handle @SmartContractor. He has over 220k followers and is one of the best well-known names in crypto. He established a good name for himself in early 2021 by predicting an AAVE rally a day before it happened. Note that this rally led to a 30%, making Bluntz one of the best crypto Twitter accounts. 
The best part about Bluntz is his realistic views of the crypto market. For instance, the current market conditions are bearish, and things aren't going well with Ethereum. Just recently, he gave his insights into the current trend of Bitcoin.  
#btc stalling at a key level, slow choppy grind up and bear divs all over the place, wouldn't be surprised to see a flush down into 34-35k and wipe out some OI across the board.

i would be happy to start relonging sub 35k pic.twitter.com/wF86A9cXpH

— Bluntz (@Bluntz_Capital) November 11, 2023
Some might say that Bluntz's views about the crypto market are a bit pessimistic, but there's no doubt about his professionalism. Meanwhile, the tone that SmartContractor takes is semi-professional, meaning that only pro-level traders might get what he is saying. However, we gathered from some of its old tweets that he is also happy to engage with absolute beginners. And sometimes, he is also happy to share tips on how to avert risk in bearish market conditions. 
Pentoshi – A Crypto Enthusiast Known For Big And Bold Moves In the Crypto Space
Pentoshi is another crypto Twitter account that offers valuable insight into the cryptocurrency market. This account has upwards of 650k followers, and the number continues to increase due to his quirky tweets and the bold moves he takes in the market. 
Initially, Pentoshi was an Ethereum bull, but withdrew his support for the project, stressing that it could experience a systematic supply crisis in the coming year. 
*Hours later and $40 lower*

Yes I have abandoned Ethereum despite supporting it in the past.

Yes Ethereum has abandoned its users despite supporting them in the past.

The idea of sitting around jerking off watching the burn and concocting purity tests, while zero newcomers can… https://t.co/IJ5MF3OIsM

— Pentoshi 🐧 euroPeng 🇪🇺 (@Pentosh1) November 15, 2023
Nevertheless, Pentoshi holds a realistic view of the crypto market. He specifically notes that the current volatility sometimes makes it difficult to predict where the market is going to go. And that is why he is not afraid to suggest to his followers that not everyone must partake in every single trade that comes their way. 
Apart from giving insights about the trends in the market, Pentoshi also engages in crypto trading. Recently, he reflected on how he invested $500k in Doge and Matic during the last cycle. 
Last cycle I put 250k or so into Doge at 17 sats and 250k into matic. Those bags at the peak would have been worth around 140-150m and instead I sold them for around 25k each profit. And I LOVED matic. Need to have balance on investing/trading bc you're not going to beat the… https://t.co/CnbCF0jkDs

— Pentoshi 🐧 euroPeng 🇪🇺 (@Pentosh1) November 14, 2023
Another factor that makes Pentoshi a great crypto Twitter account to follow is that his price predictions aren't only based on technical indicators. Cryptocurrency is a social asset that's affected by the talks on social media. So, the admin also considers the latest tweets about a certain asset to chart a crypto's price movement. 
Pentoshi has a very conversational tone about cryptocurrencies. He is upfront about his predictions. And while not all of them have been right, Pentoshi is quick to admit when he is wrong. 
He also makes popular remarks on Twitter, such as "Greed and Fear always return."
CrediBull Crypto – Best Crypto Twitter Account For In-depth Analysis And Education
CrediBull Crypto, with the account @CredibleCrypto, is a crypto educator and also focuses on tweets that discuss traditional equities. There are upwards of 300k followers for this crypto Twitter account and tweets are always frequent here. 
He is bullish about $KAS, hyping it as the only altcoin with a similar impulsive structure to Bitcoin.
There is literally only 1 alt-coin that I have come across thus far that has an impulsive structure that is as clear/bullish as $BTC and that is $KAS.

I originally longed this at .05 and took profits at .09 but I'm loaded up again with the intention of riding this much higher.… https://t.co/cGjblZzc8P pic.twitter.com/3Lgz9NMizB

— CrediBULL Crypto (@CredibleCrypto) November 15, 2023
He loves to deconstruct every BTC price action for his followers. Furthermore, he is always willing to engage his followers who are looking for a deeper analysis of some of the cryptocurrencies he discusses through his tweets. 
We found his analytical approach to assessing the price charts to be suitable for all levels. For instance, if a follower misconstrues the price charts and his analysis, CrediBull Crypto is quick to correct them. And unlike many crypto Twitter who resort to "roasting"  anyone who makes a mistake, CrediBull is not afraid to give deeper analysis. 
@CredibullCrypto's approach to doing a complete breakdown of the crypto price charts is something we appreciate. His tone is friendly, and he is more than happy to engage in conversation with anyone. Follow the account if you want a comprehensive view of the crypto market. 
DonAlt – Best Crypto Twitter Account To Have An Honest Conversation About Crypto
Many were able to step out of the LUNA debacle quickly because of DonAlt. With over 400k followers, this crypto Twitter account was the first to post doubts about the LUNA project. The account admin, who also has its own YouTube channel, was at a war of words with LUNA's founder, Do Kwon, over how LUNA maintained a level of sustainability. His prediction of the impending death spiral was noted as one of the highlights of the crypto space. 
That said, his tweets have mostly been about LTC recently, and much of the tweets in recent times have been about how "Covid was made in a lab.".
DonAlt is a self-taught trader focusing on teaching people about crypto. That said, to learn about crypto from DonAlt, people need to follow his second crypto Twitter account – @RoundupCrypto. 
While you may not be able to find crypto updates on the channel, you can talk to him about it. He always welcomes crypto-related questions – and more, as made evident by this tweet. 
Meanwhile, he has not been very active when it comes to crypto discussions as of late. We recommend you use his crypto Twitter account to check out his YouTube channel for the information you seek.
CryptoCred – Free Trading Resources
For hefty resources to learn about crypto trading, you must follow CryptoCred. The admin of this account goes by CRED and is one of the best crypto educators on Twitter right now – even though he admits that he is only sometimes an educator. 
CryptoCred is known to always motivate people on Twitter. He understands that there are no equal players in an unequal crypto market, so he usually suggests that to his followers and those who read his tweets, beginners must trade on low-cap tokens. Hence, if you are looking for the best meme coins to buy now, follow CryptoCred. 
More so, he tries to always teach chart-oriented traders how they can leverage their tools to participate in markets with strong trends. 
On Adjusting to Trending Conditions

Some qualifiers before the main content:

1. There's never a good time to post this stuff. People love to infer that any post is some form of market commentary or hidden directional 'signal'. It is not, just take it for what it is.

2. There…

— Cred (@CryptoCred) November 13, 2023
He is also big on talking about the regulatory implications of the cryptocurrency market. Furthermore, the grammatical consistencies of the tweets, coupled with his philosophical approach towards trading, make his tweets interesting to read. 
While his approach to trading is very nuanced, he also states that experienced traders must not be afraid to go with their gut. That tells us that most of his tweets are meant for professional traders looking to fine-tune their trading strategies. 
Crypto Chase – Best Crypto Twitter Account To Learn About Crypto From Its Basics
If you are a beginner and want to learn about cryptocurrency from its very basics, follow Crypto Chase. Crypto Chase has been an active name in trading since 2016 and publicly sold the 2021 top. 
You can find a lot of his offers via his link tree that he has attached to his official Twitter profile. And on Twitter, Crypto Chase updates the market about the current happenings of the cryptocurrency space by tweeting his analysis on the price charts. 
Crypto Chase holds a different perspective about the recent surge in the price of Bitcoin. Don't forget that the largest cryptocurrency by market cap almost reached $38k amid indications of a possible approval of crypto ETFs. Chase is not bullish about the development, stressing that a market that relies on narrative will eventually reverse. 
The goal is to provide information ahead of time and be transparent. I posted a decent amount of longs since 28K.. some followable, some not, but alas.

For those asking why I'd be short in this environment.. I'm short into monthly resistance in a market that reacts upon every…

— Crypto Chase (@Crypto_Chase) November 15, 2023
Most of his most followed tweets have been about Bitcoin's price movements and speculation. 
Cold Blooded Shiller – Insightful Crypto Trading Tips
For those looking for an all-encompassing crypto Twitter account that offers deep insights, proper updates, and also has a good twitch channel, Cold Blooded Shiller is a great account to follow. 
Cold Blooded Shiller is an unapologetic crypto trader whose tweets are as insightful as they are quirky. However, when he gets serious about discussing the current market, he is even more insightful. He runs a secondary channel known as the HavenCrypto, where he links his crypto live streams. 
Recently, he launched his "Foundation" course to teach a range of topics in crypto trading. Some of the topics he covers include how to grow a portfolio, how to apply technical analysis, when to be aggressive, and many more. 
*THE FOUNDATION*

This is the pre-order launch for The Foundation course and associated community.

The Foundation is a 12+ hour structured course giving you everything you need to establish the right framework for trading crypto.

I cover a range of topics:

– Introduction to… pic.twitter.com/29hgv01mP7

— Cold Blooded Shiller (@ColdBloodShill) November 7, 2023
Cold Blooded Shiller has a very straightforward approach to discussing cryptocurrency in his tweets. The goal of his official account is not necessarily about educating but updating the market and telling people about his own trades. However, the way the information is presented can be piggybacked on by traders looking for better information.  
Ninja Scalp – Best Crypto Twitter Account To Learn About Liquidity
Ninja Scalp is a liquidity game theorist with over 186k followers. Ninja's approach to his crypto tweets is straightforward and short. We didn't find his tweets taking up a lot of space. He leverages the short-form content method of Twitter and often just hints at what he is predicting for the market to go. 
Ninja is one of the few crypto Twitter accounts on our list that is run by an admin who is skeptical about the crypto market. He is quick to call out the bulls and doesn't shy away from expressing his disappointment on Twitter when things don't go as he intended. He has a very skeptical stance about Bitcoin and recently called out the bulls as the ETF speculation continues to gain momentum. 
Looks like the bulls are struggling.

Couple of more red candles and…

new ETF Blackrock news. $BTC pic.twitter.com/9PG2mfLI5K

— Ninja (@Ninjascalp) November 10, 2023
Follow this channel if you want to have a realistic take on the crypto space. His tone might be too harsh sometimes, but his insights will not disappoint you. 
Crypto Louca – Best Crypto Twitter Account To Keep In Touch With BTC Price Movements
The final addition to our list of best crypto Twitter accounts is Crypto Louca. Crypto Louca is a price action trader who has been active since 2017. As with many Twitter accounts on this list, most of his latest tweets have been mostly about Bitcoin. 
As the name suggests, he is a price chart trader who keeps his eyes locked on technical indicators when trading. According to Crypto Louca, he likes pressing the buy button when he sees the red candles. 
I like to press buy button when I see big daily red candles.

— Crypto Louca (@Cryptolouca) November 14, 2023
So, if you are looking for a crypto expert with a lighter tone and a hopeful attitude about the cryptocurrency markets, follow Crypto Louca. 
Why Follow Crypto Twitter Accounts?
Here are the reasons why following a crypto Twitter account must be on your next to-do list as a crypto enthusiast. 
Twitter Is The Preferred Place To Put The Word Out About A Cryptocurrency Project
While Telegram is slowly becoming a great place for discussing crypto, many of its features are still locked out for novice traders. Crypto Twitter, on the other hand, is mostly open to everyone. There are only a few accounts that we found to be locked when it comes to Twitter. 
Furthermore, the platform has always been bullish about crypto. If you are looking for new cryptocurrencies to invest in, you can learn about them first-hand through Twitter. When you browse Jacob Bury's Twitter account, for instance, you will find information about new crypto projects like Bitcoin Minetrix and several other future crypto projects to buy now. 
#BITCOIN MINETRIX is tokenising cloud MINING!⛏️⛏️⛏️

I've already secured my bag for this new high risk high reward #crypto – have you?

DYOR – https://t.co/FqozfagOyd#btcmtc #bitcoinminetrix #btc pic.twitter.com/gT1kXfRcg2

— Jacob Crypto Bury (@BuryCrypto) October 30, 2023
Crypto Twitter Is Great For Getting Small Updates
While there are many recent accounts that offer lengthier updates about the crypto space, the most popular crypto tweets are short bursts of information. These tweets say what they want to say about the market within the 280-character limit. 
In other words, if you are looking for short updates about upcoming crypto ICOs and any other events unfolding in the market, follow crypto Twitter accounts. Outside crypto, some of these accounts also give insights into some of the best NFTs to buy now. 
Crypto Twitter Is A Great Way To Decipher The Price Trends
Following the trading charts is difficult, and novices can't use the indicators. Crypto Twitter accounts are a great way to understand what the charts mean. The best crypto Twitter accounts offer a complete chart breakdown by considering the historical data and the current market conditions. 
That said, even though you will find robust breakdowns, you might find them in a way you understand. Thankfully, crypto Twitter is a great place for asking questions, and you will be enlightened if you have trouble understanding the trends. Without a doubt, you will find more of these kind of tweets on Crypto Bury Twitter account. Most of his tweets cover the market performances of some of the best altcoins that investors can buy now. 
It now looks like #tokenfi might potentially explode!!! wow @RealFlokiInu #crypto #pepe #memecoin pic.twitter.com/hVSJhjFZjp

— Jacob Crypto Bury (@BuryCrypto) November 2, 2023
Apart from Twitter, you can also get comprehensive trading tips on crypto signal groups. Check our guide to discover some of the top crypto signals providers.
Crypto Twitter Is A Good Way To Become Part Of A Crypto Community
The volatility of the crypto market makes it hard to navigate alone. New developments emerge every day, and community sentiment can turn the market fundamentals of an asset upside down. Therefore, it is better to trade in crypto assets with a community's backing at your side. 
And that's what crypto Twitter accounts provide. Like-minded investors come together who want to understand the ecosystem and generate more profits. 
You can engage with these members and share with them your doubts just like they would do the same with you. This approach will make you have an easy time trading and discussing cryptos.
Give a read to our best crypto Telegram accounts list as well to learn more.  
How We Selected The Best Crypto Twitter Accounts To Follow?
Listed below are the strategies we implemented to find the best crypto Twitter accounts to follow. 
Going Online And Finding the Best Account List
Our first approach was doing surface-level research – going online and finding what others think the best crypto accounts are. That gave us an idea of the type of crypto Twitter accounts that are favored by the cryptocurrency crowd. Basically, it helped us develop the base of our research. 
It gave us an outline of where to get started. That said, we didn't stick with one list that we got from one article. We read the top five articles to give us a starting point for crypto Twitter accounts to research.
Going To The Accounts And Checking Their Tweets
This is the step where our real research began. We went through the crypto Twitter accounts and assessed their tweets. We didn't need to go years back looking into their tweets since some of their best tweets have already been pinned. Our goal through this assessment was to see if most of the tweets were related to the current happenings of the crypto market.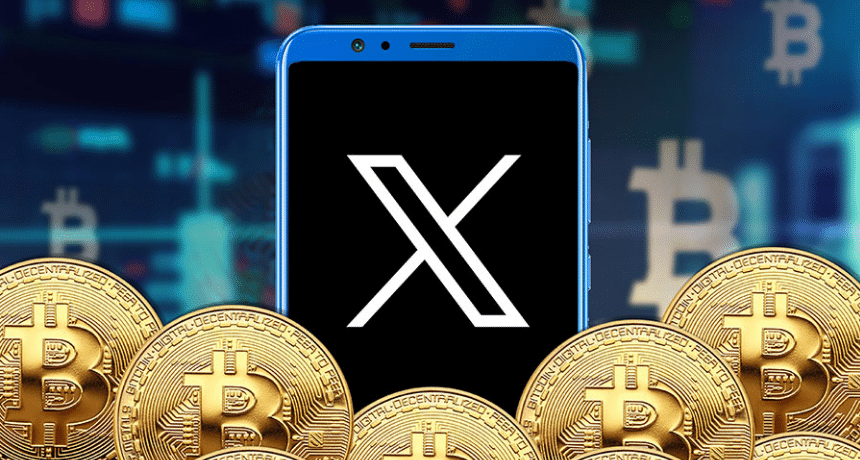 While we found that most Twitter accounts had many tweets related to crypto, some admins were happy to talk about other topics. Jacob Bury, for instance, focuses majorly on crypto and ensures that all his posts help his followers make sense of the prevailing situations in the market. 
#BTC bulls remember we are still in a bear market!!! November could be a ROCKY month for crypto!!! #bitcoin #eth

— Jacob Crypto Bury (@BuryCrypto) October 31, 2023
Another thing we assessed was the impact of tweets on the market. For example, Donalt was responsible for predicting the LUNA crash before it happened – which is important information to know. Similarly, Bluntz predicted Aave's pump in early June 2021. These historical tweets make an account credible. 
Checking The Engagement Level
The third factor that we looked into was the engagement level. For that, we decided to check some of the retweets and how the admins communicate with their followers. We looked into the token that admins take when conversing with their followers. 
Assessing the tone is important because we want to ensure that our readers only engage with respectable Twitter accounts. Thankfully, we did find Jacob Crypto Bury to be one of the most positively engaging accounts on our list. 
We were also very careful about noting the types of comments the followers made. If we came across any "to the moon" or emoji-filled tweets, we filtered them out because the current crypto market differs from the past. One must have a realistic view of it to generate profit. 
Checking Out The Quality Of Information
The right analysis of the market matters, especially in the crypto space. Hence, we considered the knowledge level of influencers. We found that while all of the influencers are knowledgeable, not everyone can dispense information in a way everyone can understand. 
That is why we ranked crypto Twitter accounts with a coherent approach higher than those strictly catering to pro-traders. Jacob Bury and many others on this list dissect the trends in the crypto world in simple terms to aid the understanding of their followers. The manner in which Jacob was able to clearly explain the recent market development with TokenFi says it all. 
#TOKENFI may see a little correction! Potential buy backs in my golden pocket zone at around $0.028-$0.03 😮#floki #flokiinu #memecoin #pepe pic.twitter.com/frYrqOmCN2

— Jacob Crypto Bury (@BuryCrypto) November 1, 2023
Filtering Out The Private Accounts
Many crypto Twitter accounts are kept private. While the protected tweets are great for sharing trade secrets with only a select few, it doesn't make it a suitable account to follow. Furthermore, the only accounts worth following are those that add value to the community and make the ecosystem more inclusive. In that sense, we believe that a locked crypto Twitter account defeats the purpose of having an open community. 
That is why we filtered out any account that's kept private. 
The Verdict
In this guide we picked out the best crypto Twitter accounts to follow with a focus on traders who frequently tweet trading setups and technical analysis.
To cover a wide range of skill levels we began our list with an account helpful to beginners – Jacob Crypto Bury was our pick for the top crypto Twitter account new traders should follow, and Bluntz and Pentoshi were our recommendations for more advanced traders. 
FAQs
Are crypto Twitter accounts worth following?
Twitter is the first stop to learn and stay updated about the cryptocurrency market, especially since crypto's price movements rely on social media sentiment so much. That is why we can say that most crypto Twitter accounts are reliable. That said, not every crypto Twitter account is the same. Some are run by pump-and-dump scammers who leverage Twitter to hype a project up, only to dump their tokens once they have made enough money. Therefore, be very careful about the crypto Twitter accounts you choose to follow. 
Which is the best crypto Twitter account to follow right now?
The best crypto Twitter account to follow right now is Jacob Crypto Bury. It is run by an up-and-coming crypto YouTuber and offers information related to the current price trends as well as the best upcoming ICOs and DEX launches. 
Who is the best trader on crypto Twitter?
The crypto market is full of traders who have generated a lot of profits during the 2021 bull cycle. However, if you want to choose the best among them, pick those interested in low-cap cryptos as much as they are interested in high-cap tokens. In that regard, Jacob Crypto Bury is the most successful. This cryptocurrency expert is always on the lookout for low-cap tokens and also runs a rapidly growing Discord server.
---