Most Eco-Friendly Cryptocurrencies to Invest in 2023
Disclosure: Crypto is a high-risk asset class. This article is provided for informational purposes and does not constitute investment advice. By using this website, you agree to our terms and conditions. We may utilise affiliate links within our content, and receive commission.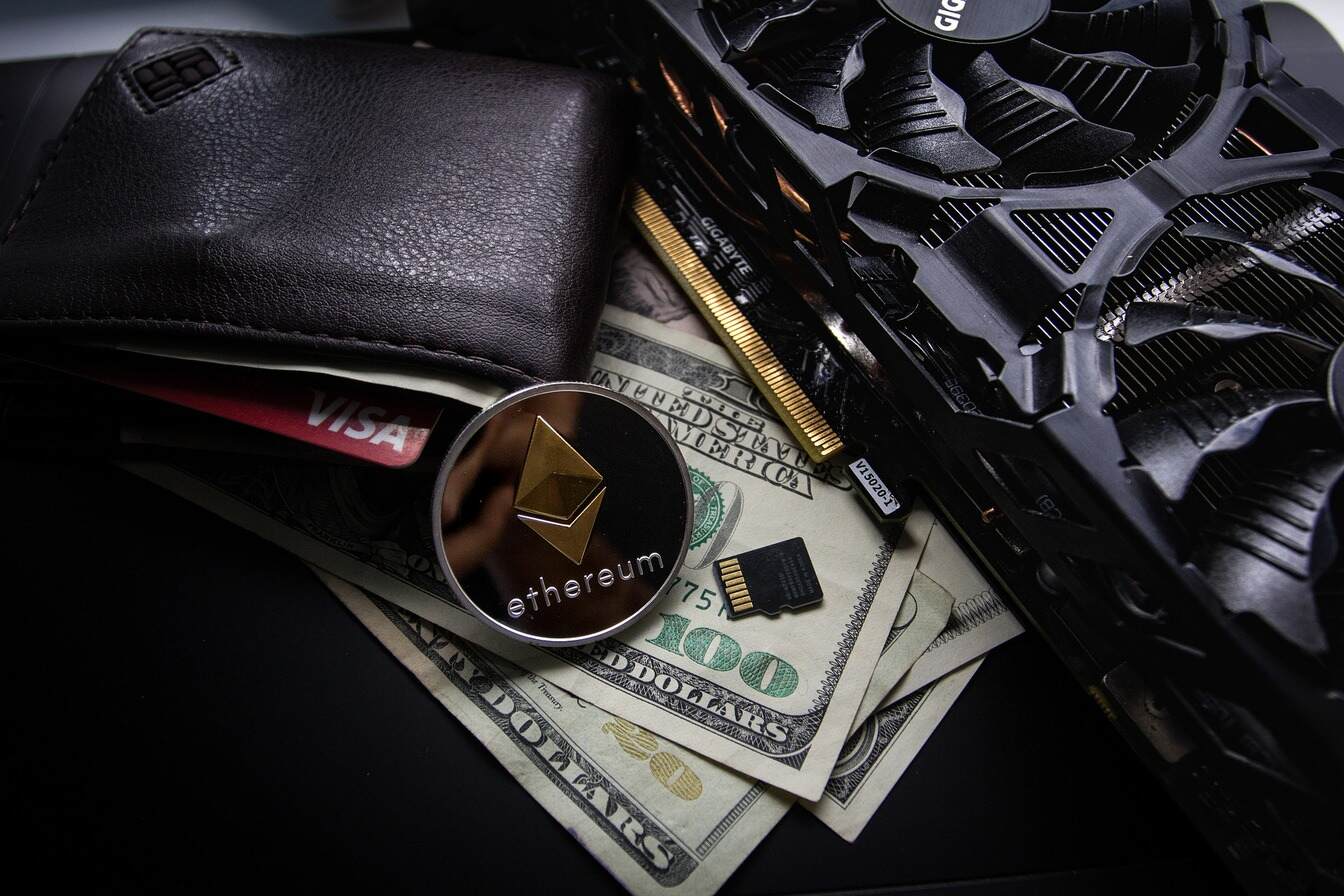 Disclaimer: The Industry Talk section features insights by crypto industry players and is not a part of the editorial content of Cryptonews.com.
Global warming has become one of the most pressing issues in today's world, prompting many companies to implement sustainability practices. This is no different in the crypto market, with an abundance of eco-friendly projects springing up that look to reduce their energy consumption and make a positive impact on the environment. 
In this guide, we'll discuss the most eco-friendly cryptocurrencies on the market, exploring the technology that enables them to operate sustainably, before highlighting several strategies investors can use to identify eco-friendly crypto projects.
The Most Environmentally-Friendly Cryptocurrency Projects in 2023
Listed below are 14 of the most sustainable cryptocurrency projects this year, each thoroughly vetted to ensure they positively impact the environment. We'll explore these eco-friendly cryptocurrencies in detail in the following section, covering their underlying technologies and future roadmaps.
Bitcoin ETF Token (BTCETF) – A new environmentally-friendly crypto presale that uses proof-of-stake to earn over 165% APY. More than $1.5 million has already been raised in the presale.
Bitcoin Minetrix (BTCMTX) – Revolutionary stake-to-mine crypto combines PoS and PoW – by tokenizing cloud mining credits. Users can earn high staking rewards (140%) and Bitcoin cloud mining power with $BTCMTX. More than $4.3 million raised in its presale.
eTukTuk (TUK) – Platform using Cardano to provide eco-friendly transportation that can help reduce the operational costs of traditional vehicles in the developing world. Has raised more than $250k and offering 850% APY in its staking pool.
Chimpzee (CHMPZ) – Exciting crypto project that aims to help conserve wildlife and natural habitats, as well as provide value for investors – more than $2.3 million raised in its presale.
Tezos (XTZ) – Best for Rapid Transaction Speed and Energy Efficiency
Ethereum (ETH) – Best crypto for Developing Sustainable dApps
Solana (SOL) – Carbon Neutral and Efficient Blockchain Network
IOTA (MIOTA) – Energy Efficient Crypto with No Transaction Fees
Polkadot (DOT) – Best Network for Interoperability
Algorand (ALGO) – Carbon-Negative Blockchain with Environmentally-Conscious Founder
Hedera (HBAR) – Environmentally-Friendly Alternative to Blockchain Technology
Chia (XCH) – 'Green' Blockchain with Unique Consensus Protocol
SolarCoin (SLR) – Innovative Platform Incentivizing Solar Power Generation
Flow (FLOW) – New Low-Energy Blockchain for NFT Creators
Cryptoassets are highly volatile and unregulated. No consumer protection. Tax on profits may apply.
A Closer Look at the Most Eco-Friendly Cryptos to Invest
When looking for the most energy-efficient cryptocurrency, investors must ensure that the development team places sustainability on their list of priorities. Projects where this is the case will often employ leading technologies to reduce their energy requirements – or even offset their carbon footprint completely.
With that in mind, let's dive in and explore the most eco-friendly cryptocurrency projects on the market right now: 
1. Bitcoin ETF Token – Overall Best Eco-Friendly Crypto
Bitcoin ETF Token is our overall best eco-friendly crypto and the best crypto to buy now. It is an environmentally friendly token due to its staking features, meaning you earn additional tokens by staking them instead of mining them with expensive hardware and copious amounts of electricity. I
In fact, you can earn a generous 165% annual percentage yield by simply locking up your tokens. Of course, this number will drop as more tokens get staked, which makes it prudent to stake your tokens early in the presale to take advantage of the higher yields.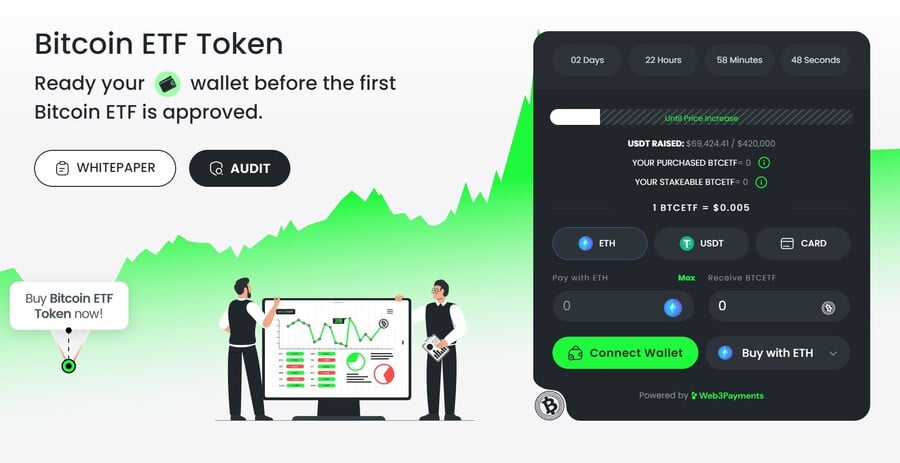 At the moment, you can only buy $BTCETF tokens on the Bitcoin ETF Token website by connecting your MetaMask wallet. Use your ETH, USDT or card to complete the transaction. MATIC and BNB coins are also supported to buy $BTCETF, but you won't be eligible to use the staking mechanism if you buy the presale with these two coins.
The $BTCETF token presale runs in 10 stages. Each stage will increase the token price starting from $0.0050 in the first stage all the way up to $0.0068 in the last stage – the current price is $0.0056 and more than $1.5million has been raised in just two weeks.
This makes buying as early as possible and staking your tokens the most potentially rewarding option.
The team behind the Bitcoin ETF Token will also use deflationary mechanics such as token burning. This will start with a burn tax of 5% for every transaction, which will drop to 0% once each of the five milestones around the Bitcoin spot ETF approval have been reached.
These milestones themselves will see a 5% of the total token supply getting burned. The approval of the spot Bitcoin ETFs is the first milestone along with the launch of the first Bitcoin spot ETF.
Follow Bitcoin ETF Token on X and join the Bitcoin ETF Token Telegram channel for to get the latest information about the spot Bitcoin ETF approval as well as the project. Read the Whitepaper to learn more. 
| | |
| --- | --- |
| Presale Started | 6 Nov 2023 |
| Purchase Methods  | ETH, USDT, BNB, MATIC and Card |
| Chain | Ethereum |
| Min Investment | None |
| Max Investment | None |
2. Bitcoin Minetrix (BTCMTX) – Best for Reducing Bitcoin Mining Energy
One of the best environmentally-friendly cryptos to buy in 2023 is $BTCMTX – the native token of Bitcoin Minetrix. This cryptocurrency adopts a unique stake-to-mine concept – allowing everyday people to earn mining rewards by accessing tokenized cloud mining credits. 
Cloud mining is a process through which companies rent out mining time to individuals. This reduces the need for mining rigs and hardware. In abundance, these plants can lead to an increase in pollution. By promoting cloud mining, Bitcoin Minetrix is allowing users to rent out mining equipment in a cost-effective manner.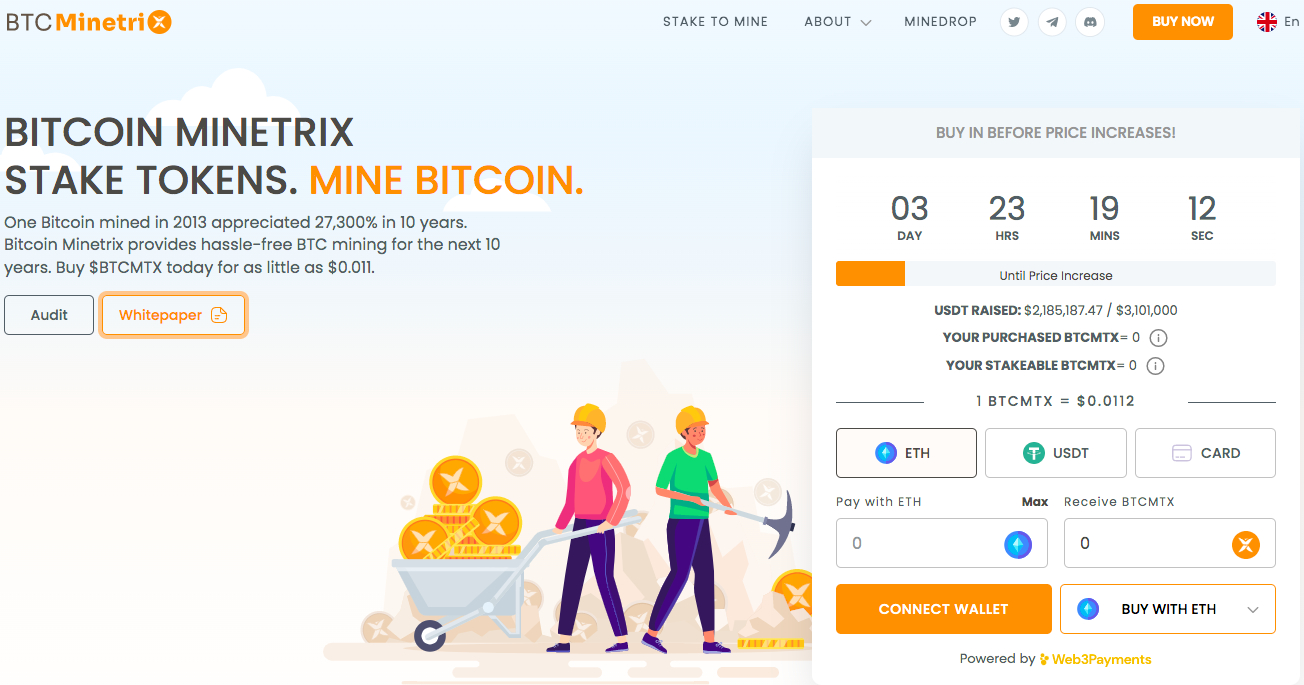 Bitcoin Minetrix is the first to decentralize this process – by offering ERC-20 credits representing the cloud mining credits. These can be earned by buying and staking $BTCMTX on an Ethereum-based smart contract. The credits you collect can be burned on the ecosystem to earn Bitcoin cloud mining power. 
With this, users can get allocated mining times and earn a portion of the crypto mining revenues. Therefore, Bitcoin Minetrix plays an integral role in promoting crypto mining in an environment-friendly and efficient manner. Furthermore, staked token holders can also generate APYs (Annual Percentage Yields) as high as 140% with $BTCMTX.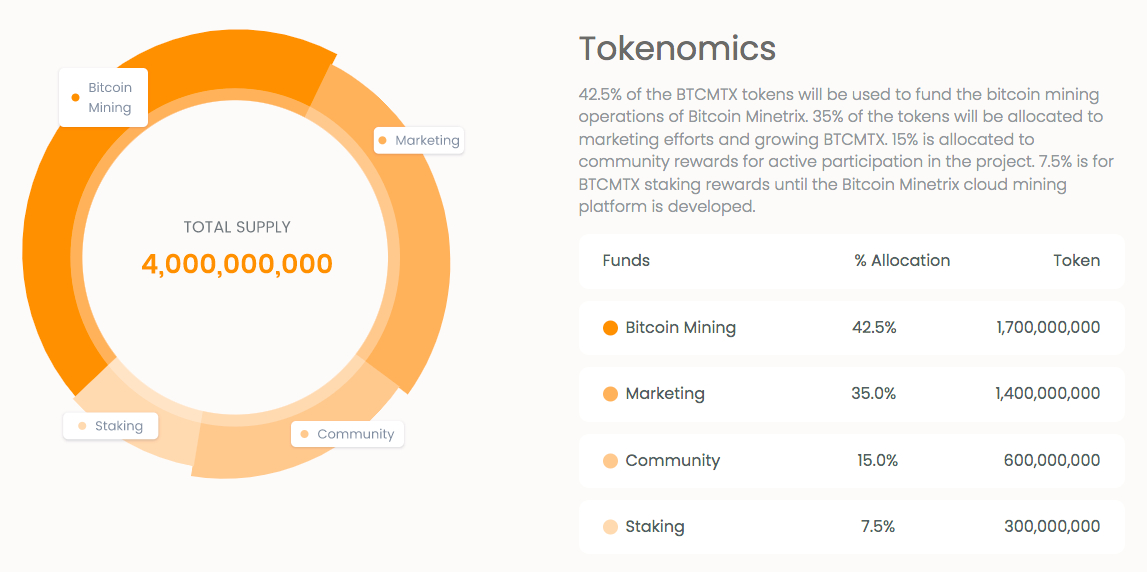 From a total supply of 4 billion – 2.8 billion tokens have been allocated for the ongoing $BTCMTX presale. The presale will consist of 39 rounds – and look to raise more than $34 million. Currently, $BTCMTX is priced at $0.0117 per token, but will rise to $0.0148 by the final round. This equates to a price jump of 26.5%. 
Since the presale launched, Bitcoin Minetrix has raised more than $4.3 million. Interested investors could choose to acquire $BTCMTX before the price rises each round. Read the Bitcoin Minetrix whitepaper and join the Telegram channel to learn more about this crypto project. 
| | |
| --- | --- |
| Presale Started | 26 Sept 2023 |
| Purchase Methods  | ETH, USDT, BNB |
| Chain | Ethereum |
| Min Investment | $10 |
| Max Investment | None |
3. eTukTuk (TUK) – Best for Cutting Carbon Emissions
eTukTuk, a promising new eco-friendly automotive project built on the Cardano blockchain, seeks to combat climate change. Replacing traditional combustion engine TukTuks with electric vehicles, eTukTuk aims to significantly curb carbon emissions in the developing world.
At press time, native token $TUK, is on presale and has raised more than $250k – it is also offering huge staking rewards of 850% APY.

It introduces an innovative charging station network across Sri Lanka, enabling an easy transition to electric vehicles for the country's million-plus TukTuk drivers. This advancement can improve environmental health and ensure affordable vehicle maintenance, cutting costs and increasing income for drivers.
The project has strong backing from The Capital Maharaja Group, allowing eTukTuk to leverage local manufacturing. This collaboration further reduces costs and predicts an earnings boost for drivers due to decreased operational and maintenance expenses.
According to the eTukTuk whitepaper, their electric vehicles also incorporate a unique roll cage design for enhanced safety and sustainability.
The platform introduces a new staking method. Users dedicate their tokens to power nodes, which are crucial for running charging stations. As transactions at these charging spots increase, token stakers might witness a rise in their Annual Percentage Yield (APY).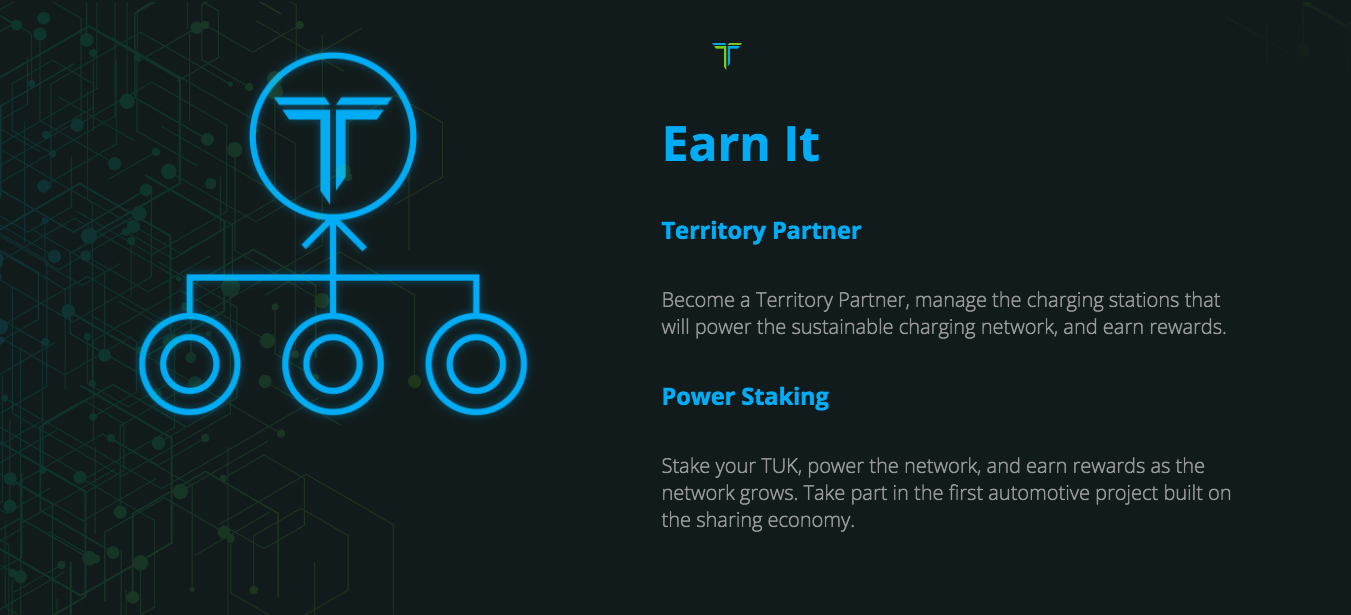 Financial inclusivity is another key mission for eTukTuk. Its unique blockchain ecosystem provides digital identities, offering low-cost transactions and reaching out to those usually financially excluded. eTukTuk looks to transform more than just transport; it seeks to be a model for sustainability and financial inclusivity. 
The project has a vision of an accessible, profitable, and environmentally friendly transport system that sets an example for other countries. You can follow the latest updates on the eTukTuk Telegram channel.
4. Chimpzee – Best Crypto for Protecting Wildlife
Chimpzee is a new eco-friendly cryptocurrency project designed to incentivize investors with rewards while also encouraging them to take measures to protect the environment and shield the endangered species from harm. 
The project works with multiple charities and has already planted 1,200 trees to restore Brazilian rainforest, has planted 20,000 trees in Guatemala, and donated $15,000 towards saving elephants with the WILD Foundation.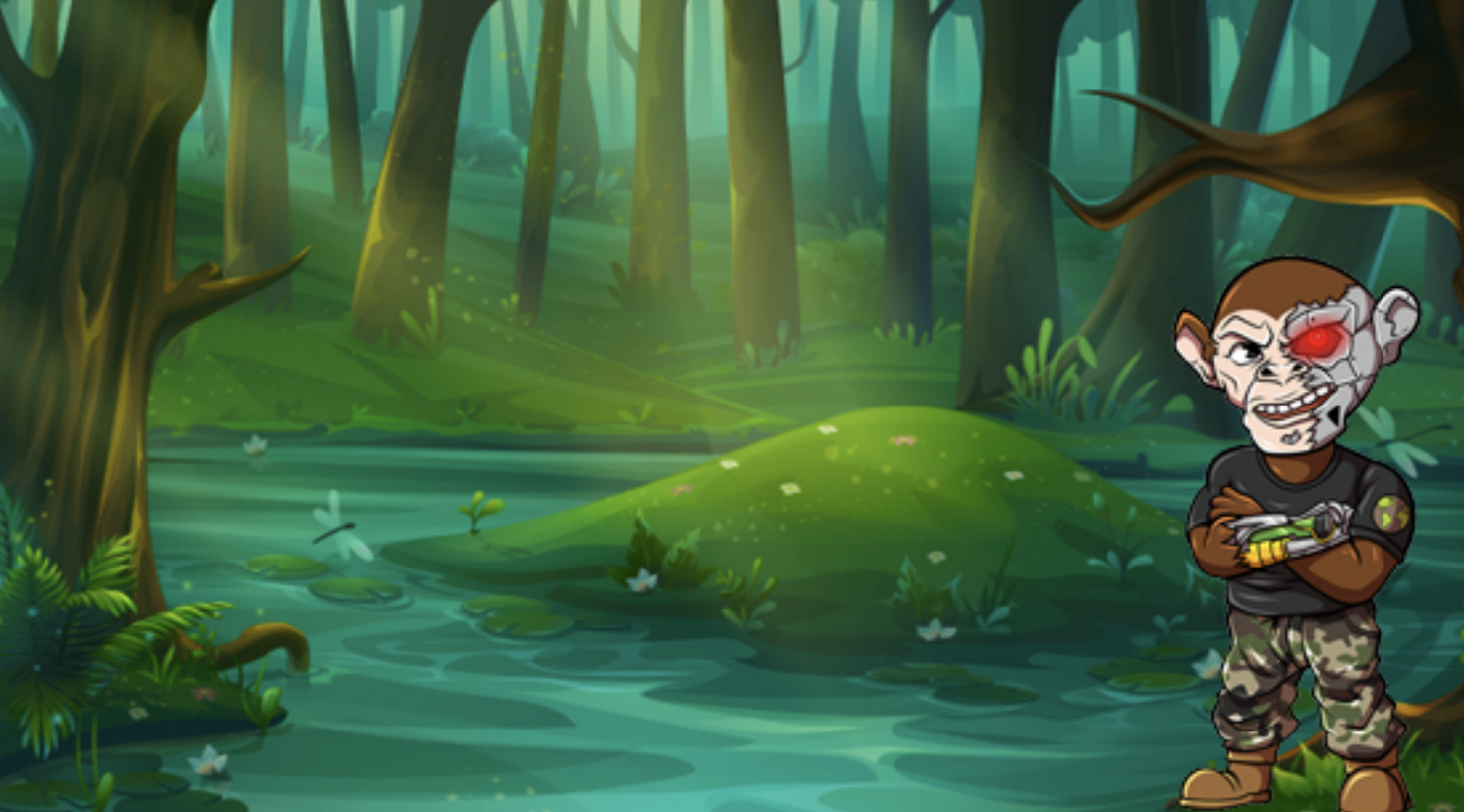 According to the official whitepaper, this revolutionary Web3 project has taken a "trilateral" approach to ensure that you don't have one, but three ways to earn while engaging with the Chimpzee ecosystem. Those three ways consist of two main components – the CHMPZ coin and the Chimpzee NFT Passport. 
The CHMPZ coin is an ERC-20 asset with a total supply of 200 billion. It powers the Chimpzee ecosystem and helps with the creation of the Chimpzee NFT Passport, a unique NFT with many utilities and upsides. 
The three earning mechanics that Chimpzee has implemented consist of the following:
Shop to Earn – The Shop2Earn mechanic lets you inside the Chimpzee shop, where you can buy Chimpzee gear and earn CHMPZ tokens in return. And if you hold Chimpzee NFT Passport, you can also get access to more tokens, as well as additional perks like discounts and promotions.
Trade to Earn – The Chimpzee ecosystem features an NFT marketplace. Said to be the first of its kind, the marketplace shares a portion of its trading fee with its contributors. That means buying and selling NFTs on this marketplace will allow you to earn CHMPZ tokens. And if you are a Chimpzee NFT Passport holder, your rewards will increase in more ways than one.
Play to Earn – Chimpzee has implemented a unique idle game known as the "Zero Tolerance Game". Completing quests – tasks – within this game, will reward you with CHIMPZ coins. The task can be anything you can do to protect the endangered species from the "mechanics of man". Being a Chimpzee NFT passport holder will reward you with more CHMPZ coins.
Why buy Chimpzee tokens?
Staking mechanics
Early moving opportunities
Three earning mechanics 
Use AI to customize the Chimpzee avatar on the NFT passport
Environment and endangered species protection
And other perks that will be revealed as the roadmap unveils itself
Becoming an early mover of Chimpzee will reward you with multiple perks. There is an obvious advantage to buying CHMPZ coins at the lowest cost. But beyond that, participating in the presale during the first stage will also give you a chance to buy Chimpzee Diamond NFT, which has its own set of perks and rewards. 
| | |
| --- | --- |
| Symbol | CHMPZ |
| Network | Ethereum ERC-20 |
| Total Supply | 200 Billion |
| Buy with | ETH, USDT, Card |
5. Tezos (XTZ) – Best for Rapid Transaction Speed and Energy Efficiency
Tezos has made a name for itself in the past year through high-profile partnerships with Manchester United and McLaren Racing, helping raise awareness of this exciting project. This awareness has helped Tezos' team expand the network and make it more eco-friendly.
Tezos' recent TezDev Conference saw the development team highlight plans to make the network capable of handling an incredible one million transactions per second (TPS) in the coming years. This will be achieved with sustainability in mind since the Tezos network uses the same amount of energy per year as just 17 global citizens.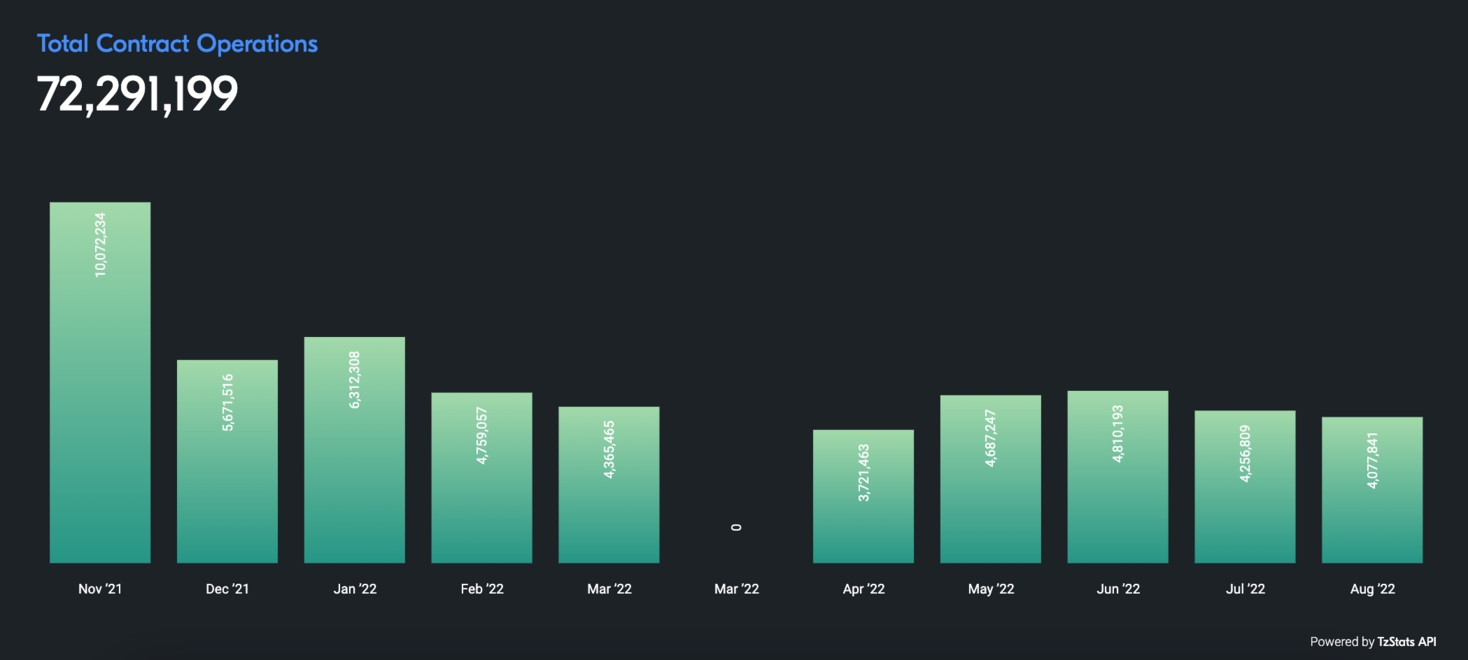 These elements have made Tezos one of the most searched crypto projects on the market, with investors also appealed by the development team's assertion that the network will use less power as it grows. Finally, Tezos' team even provides accurate emissions data for the blockchain every month – with emissions clearly trending lower as the years have gone on.
Cryptoassets are highly volatile and unregulated. No consumer protection. Tax on profits may apply.
6. Ethereum (ETH) – Best for Developing Sustainable dApps
Another of the most eco-friendly cryptocurrencies to be aware of is Ethereum. For the longest time, Ethereum used the 'Proof-of-Work' (PoW) consensus mechanism, which relies on energy-intensive 'mining' to secure the network. However, Ethereum has recently transitioned to a 'Proof-of-Stake' (PoS) consensus mechanism, which uses much less energy. 
Due to this change, Ethereum has been touted as the next cryptocurrency to explode, as the network now uses 99.9% less energy than before. What's more, Ethereum's team now clearly focuses on sustainability, even calling the network a 'green blockchain'.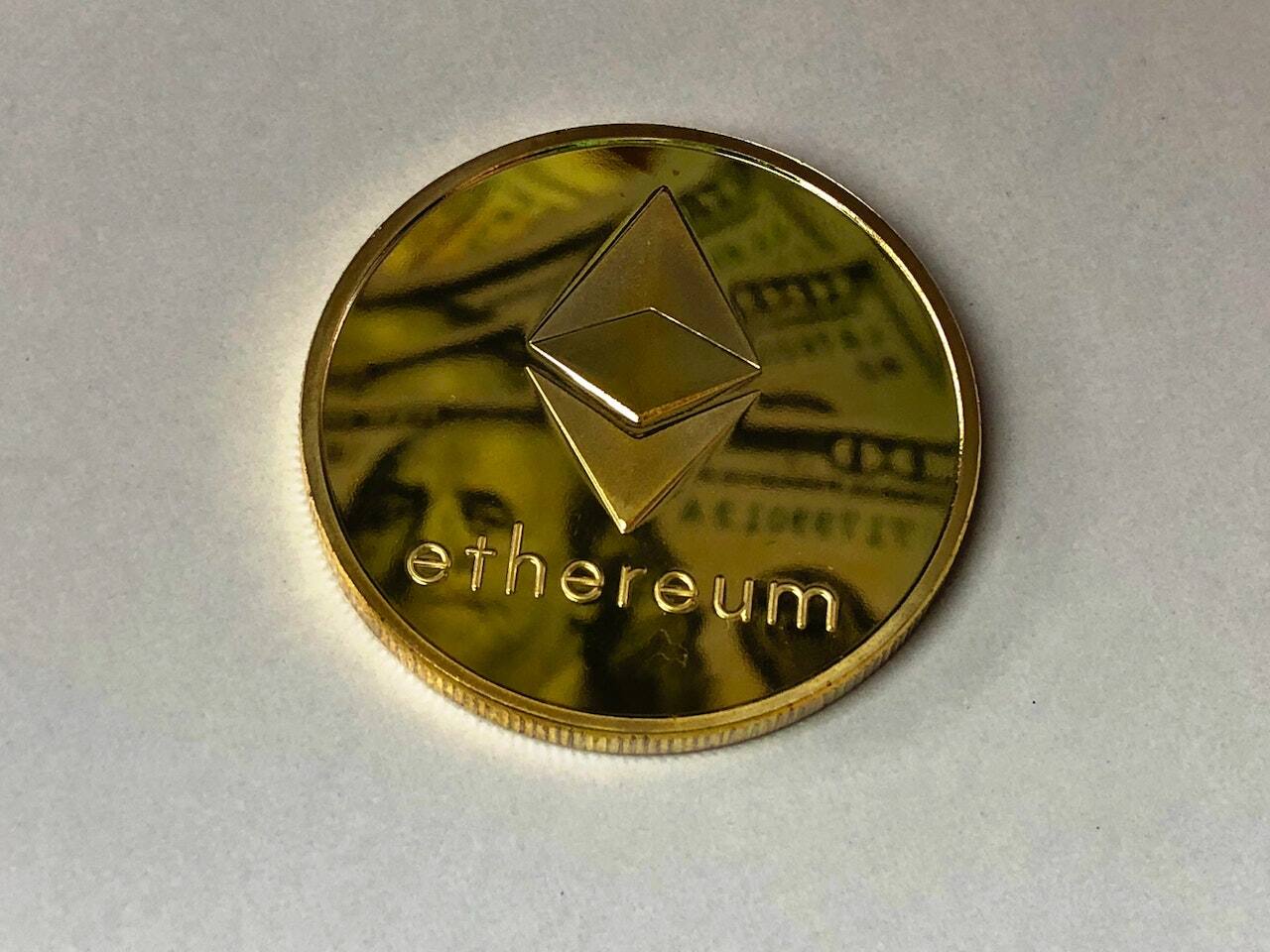 This eco-friendly crypto also offers additional benefits to investors since moving to a 'greener' consensus mechanism, such as the ability to generate a yield through staking. What's more, Ethereum's team plans to implement a 'sharding' approach sometime in 2023. This approach will make the network even more efficient and accessible – helping boost its positive environmental impact.
Cryptoassets are highly volatile and unregulated. No consumer protection. Tax on profits may apply.
7. Solana (SOL) – Carbon Neutral and Efficient Blockchain Network
Solana is one of the few environmentally-friendly cryptocurrencies that looks to improve on the services offered by the Ethereum network. Like Ethereum, Solana is a smart contract-enabled blockchain that provides a foundation for decentralized app (dApp) developers and NFT creators. However, Solana is much more scalable due to its unique consensus algorithm. 
This algorithm is a hybrid of PoS and 'Proof-of-History', meaning that the Solana network can reportedly handle 65,000 TPS, with each costing less than a fraction of a penny. Solana can also be considered an eco-friendly crypto since one Solana transaction uses just 3,290 Joules of electricity. To put this into perspective, this is less than four Google searches.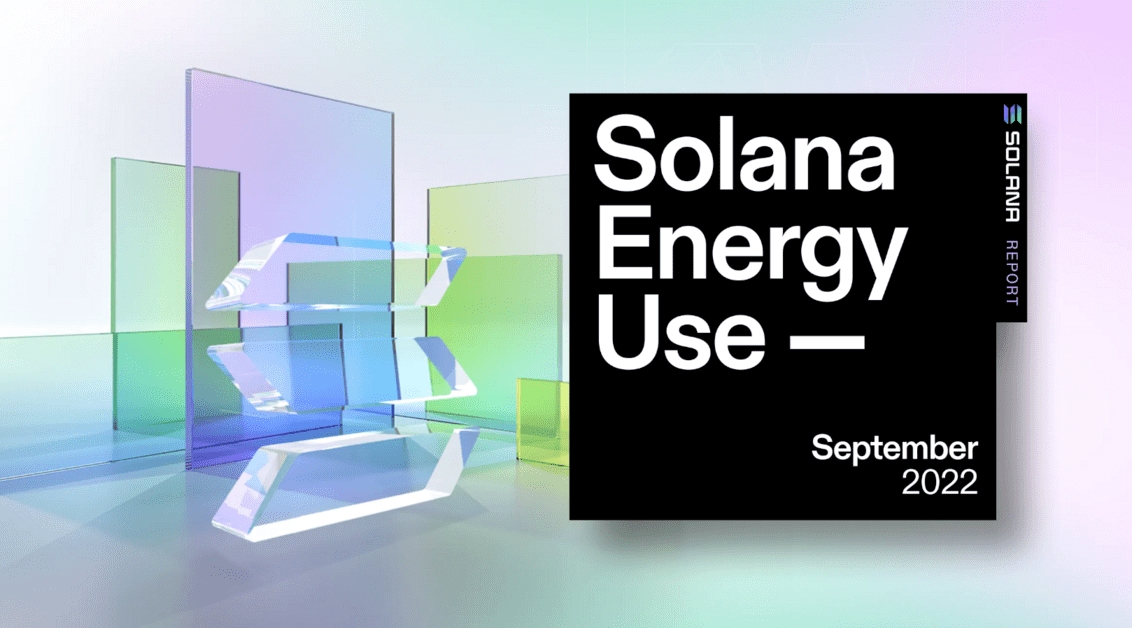 Many believe that Solana is the crypto with the most upside due to its scalability and sustainability. This latter point is strengthened further through Solana's partnership with Watershed Climate, which sees Solana offset its emissions by funding refrigerant destruction. Through this process, the Solana network has become carbon neutral, with the developers aiming to remain this way over the long term.
Cryptoassets are highly volatile and unregulated. No consumer protection. Tax on profits may apply. 
8. IOTA (MIOTA) – Energy Efficient Crypto with No Transaction Fees
IOTA differs from the other environmentally-friendly cryptocurrencies on our list due to its novel approach concerning the 'Internet of Things' (IoT). Put simply, IOTA is a distributed ledger that allows devices to interact and transact with one another. As noted by Forbes, IOTA validates transactions through a new technology called 'the Tangle'.
This technology doesn't require mining and completely removes transaction fees, ensuring it is highly scalable. Due to this, IOTA can be considered one of the most environmentally-friendly cryptocurrencies in 2023, as a recent IOTA blog post noted that a transaction on the network only consumes around 0.00678 Joules.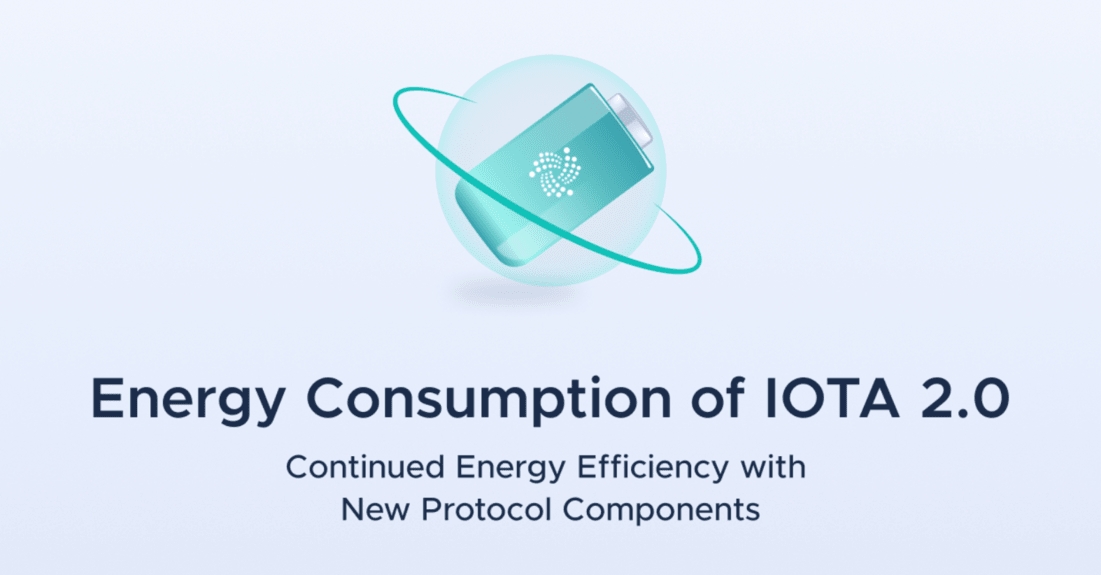 For context, this is less energy than it takes to light a Christmas tree light for one second – highlighting the network's energy efficiency. What's more, IOTA's recent software upgrade means the network now consumes just under 205 TWh of electricity per year, which is about 0.000009% of Bitcoin's annual energy requirement. 
Cryptoassets are highly volatile and unregulated. No consumer protection. Tax on profits may apply.
9. Polkadot (DOT) – Best Network for Interoperability
Polkadot has garnered a reputation as one of the most volatile cryptos on the market yet has remained popular with investors due to its low-power approach. For those unaware, Polkadot is an innovative protocol that promotes interoperability between blockchains. The protocol has a central hub, called the relay chain, that can process the transactions on chains surrounding it.
These surrounding chains are called 'parachains', which are essentially blockchains with specific use cases. Since the relay chain handles all verification, developers on these parachains can focus solely on expanding the network rather than its security.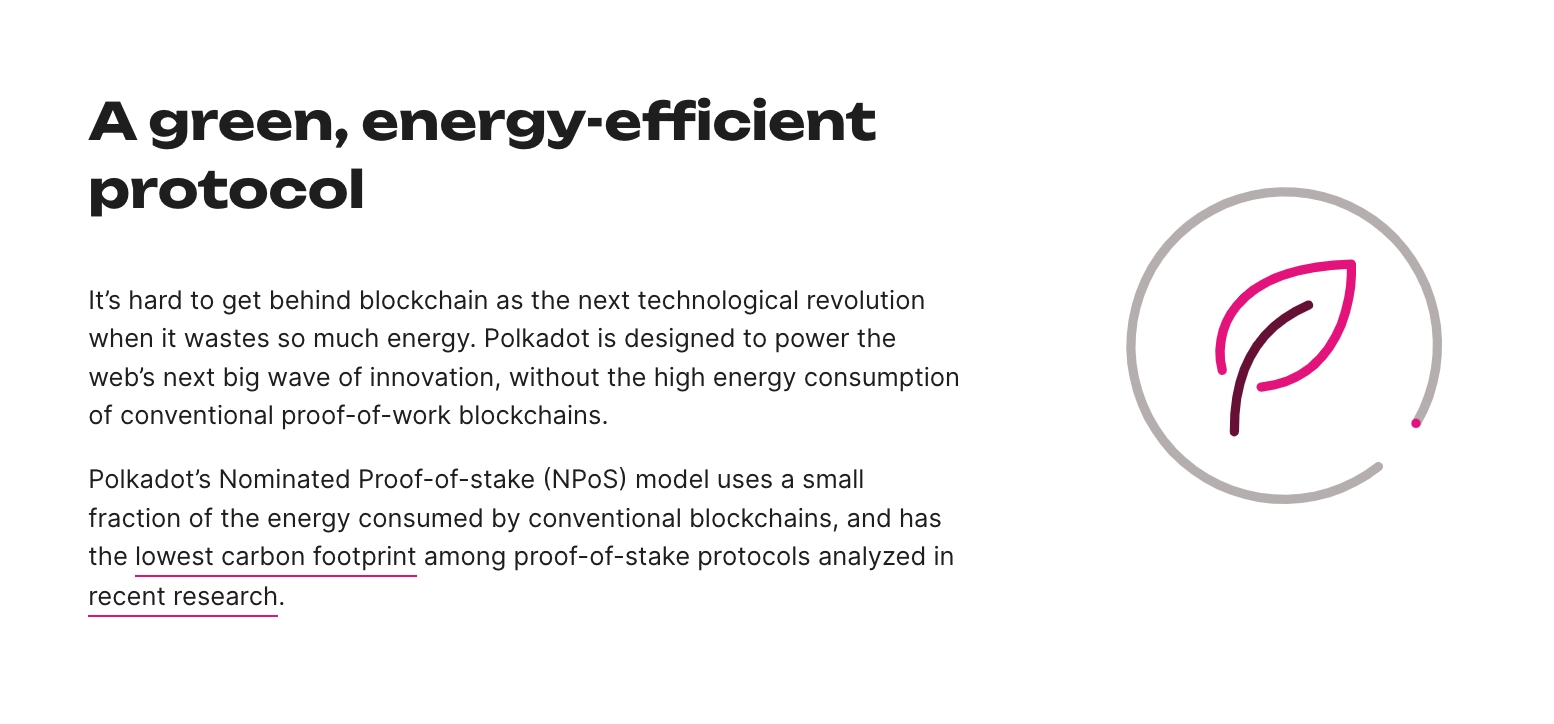 According to Bloomberg, Polkadot has the lowest total electricity consumption and carbon emissions of the six leading PoS chains. What's more, Polkadot's innovative Nominated Proof-of-Stake (NPoS) mechanism means that it uses a fraction of the energy that Bitcoin does – highlighting how eco-friendly this project is.
Cryptoassets are highly volatile and unregulated. No consumer protection. Tax on profits may apply. 
10. Algorand (ALGO) – Carbon-Negative Project with Environmentalist Founder
Rounding off our list of the most environmentally-friendly cryptocurrencies in 2023 is Algorand. Algorand is a smart contract-enabled blockchain founded by MIT professor Silvio Micali. Micali won the Turing Award back in 2012 and has ensured the Algorand network employs eco-friendly technology to remain sustainable.
Algorand uses a unique 'Pure Proof-of-Stake' (PPoS) consensus mechanism, meaning that each transaction on the network uses just 0.0000004 kg of CO2. This means Algorand's annual energy requirements are roughly the same as just seven average households.
In addition, Algorand's team actively offset the network's carbon footprint by using smart contracts to buy carbon credits. Through this process, Algorand has become carbon negative on a net basis, making this one of the most eco-friendly cryptocurrencies on our list.
Cryptoassets are highly volatile and unregulated. No consumer protection. Tax on profits may apply.
What Makes a Cryptocurrency Eco-Friendly?
Now that we've highlighted which eco-friendly cryptocurrencies are worth checking out, let's take a closer look at what these cryptos actually do. Many new cryptocurrency projects claim to be eco-friendly – yet there's a crucial difference between those that aim to be and those that actually are.
There's no escaping the fact that blockchain networks consume electricity. Since there's no way around this, leading blockchains have continued to innovate over the past few years and develop ways in which they can limit their electricity use. By limiting their electricity requirements, these blockchains can reduce (or eradicate) their carbon footprint.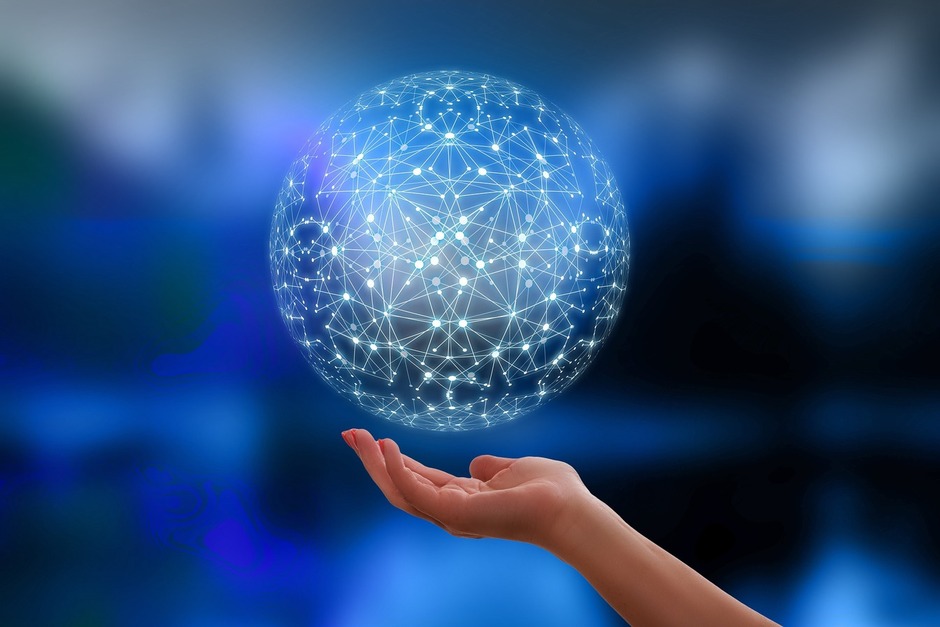 The primary way developers can make their projects eco-friendly is by using an alternative to the Proof-of-Work (PoW) consensus protocol popularized by Bitcoin. According to a recent report by The White House, the Bitcoin network accounts for between 60% and 77% of the total global crypto-asset electricity usage.
Naturally, Bitcoin's huge energy requirements have created a demand for alternatives, which is where these eco-friendly projects come in. Most use a consensus protocol called 'Proof-of-Stake' (PoS), which removes the need for the energy-intensive computing hardware used during the mining process. In turn, this drastically reduces the electricity requirements for PoS chains.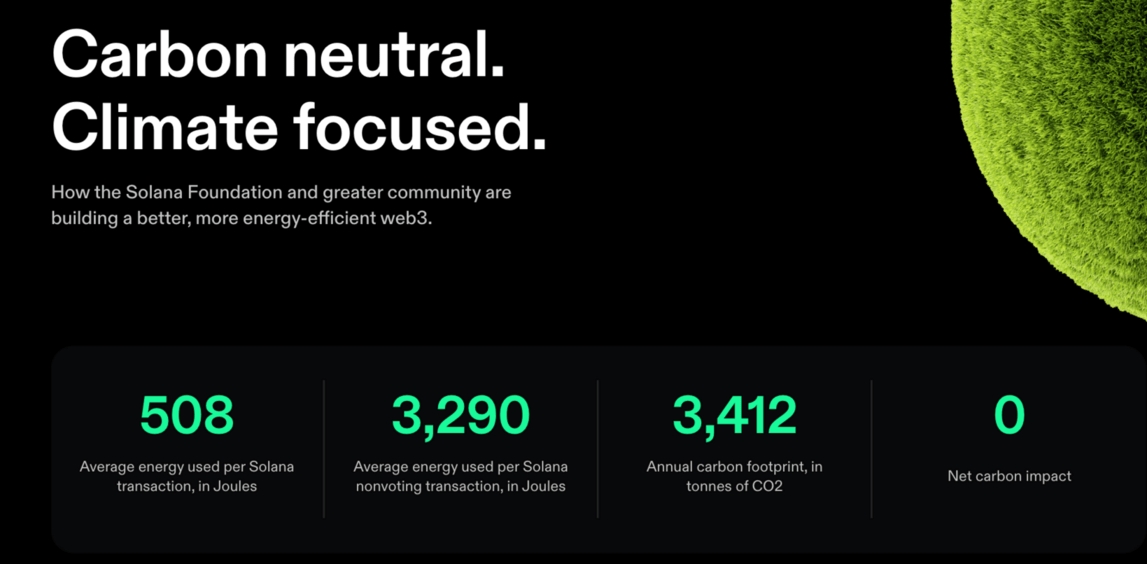 Although many of the best altcoins now employ a PoS protocol, some even take things one step further. For example, Solana uses a 'hybrid' protocol that allows the network to be eco-friendly whilst remaining highly scalable. Solana's team also actively reduces the network's carbon footprint by funding refrigerant destruction – one of the best ways to offset CO2 emissions.
So, in a nutshell, the main characteristic of eco-friendly cryptos is that they employ technologies designed to reduce electricity consumption. This approach has become more prevalent recently, seeing PoW projects like Bitcoin and Litecoin receive less attention. Given the growing need for positive environmental change, this trend shows no signs of slowing.
Why Environmentally-Friendly Cryptocurrency is Important
Many of the best future cryptocurrency projects will likely focus heavily on sustainability – yet why is this so important? To answer this question, detailed below are four reasons why eco-friendly cryptos will continue to be vital over the long term:
Is Appropriate for ESG-focused Investors
Eco-friendly cryptos are crucial since they offer a viable alternative for investors interested in sustainable projects. These investors have had their hands tied in recent years, as most projects were energy-intensive compared to today's networks, yet this has begun to change.
ESG-focused investors now have an array of investment opportunities since leading cryptos like Tezos, Solana and Ethereum all utilize energy-efficient technology. What's more, as these cryptos grow in popularity, other new projects will likely follow suit and take a sustainable approach – thereby boosting the positive environmental impact. 
Helps Reduce Carbon Dioxide Emissions
According to the Environmental Protection Agency (EPA), 65% of global greenhouse gas emissions are attributed to carbon dioxide from fossil fuels and industrial processes. This means that electricity generation is a considerable burden on the environment, which is why energy-intensive cryptos like Bitcoin have got such a bad rap.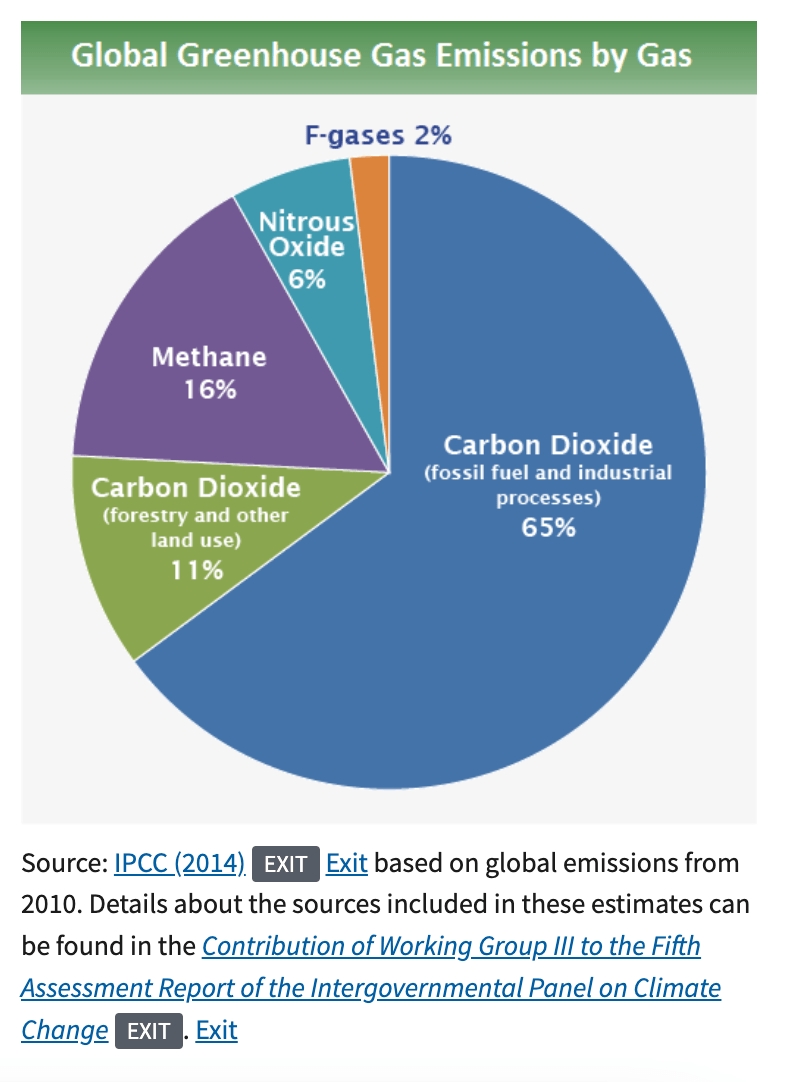 However, environmentally-friendly cryptocurrencies look to reverse these adverse effects by limiting their energy requirements. In addition, many cryptos also remove their carbon footprint by purchasing offsets – highlighting how important these projects are in the battle against climate change.   
Promotes Innovation in the Crypto Market
The rise of eco-friendly cryptocurrencies has also helped the market as a whole. Due to the competitive nature of the market, whenever a project leaps ahead of the others in terms of sustainability, it naturally prompts those that have been left behind to look for ways that they can improve.
On a macro level, this enables the entire market to become more energy-efficient, leaving energy-intensive projects by the wayside. If this trend continues over the long term, we'll likely see new and exciting technologies emerge that improve on those of today.
Generates Good Publicity for Cryptocurrencies
Finally, as more and more cryptos become eco-friendly, it helps to change people's perception of the crypto market. Due to Bitcoin's size and pop culture appeal, most people focus solely on its environmental impact rather than considering the good done by other projects.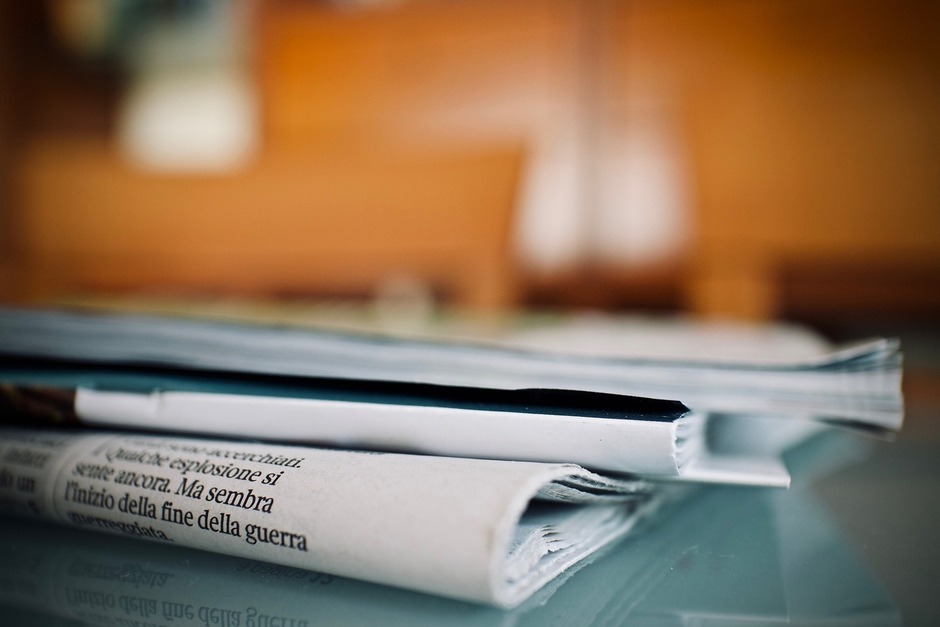 However, as these eco-friendly cryptocurrencies continue to grow, less attention will be paid to BTC and more will be paid to these sustainable projects. In turn, this should naturally create positive publicity for the crypto market as a whole – which benefits all stakeholders. 
Provides Scope for High Returns
Investing in sustainable crypto can also be lucrative, as these projects often have the most extended lifespan. This is because sustainable cryptos tend to employ the latest technology to reduce their electricity consumption, helping them stay ahead of the pack.
What's more, a growing number of investors are becoming environmentally conscious, meaning these sustainable projects are even more appealing than before. As more investment flows into these projects, it'll help them expand and improve – providing scope for higher investor returns.
Helps Futureproof the Market
Finally, the rise of sustainable cryptocurrencies has undoubtedly helped the crypto market's longevity, which was at risk when Bitcoin was the only viable option. With more projects than ever utilizing sustainable practices, the market's future looks exceedingly bright.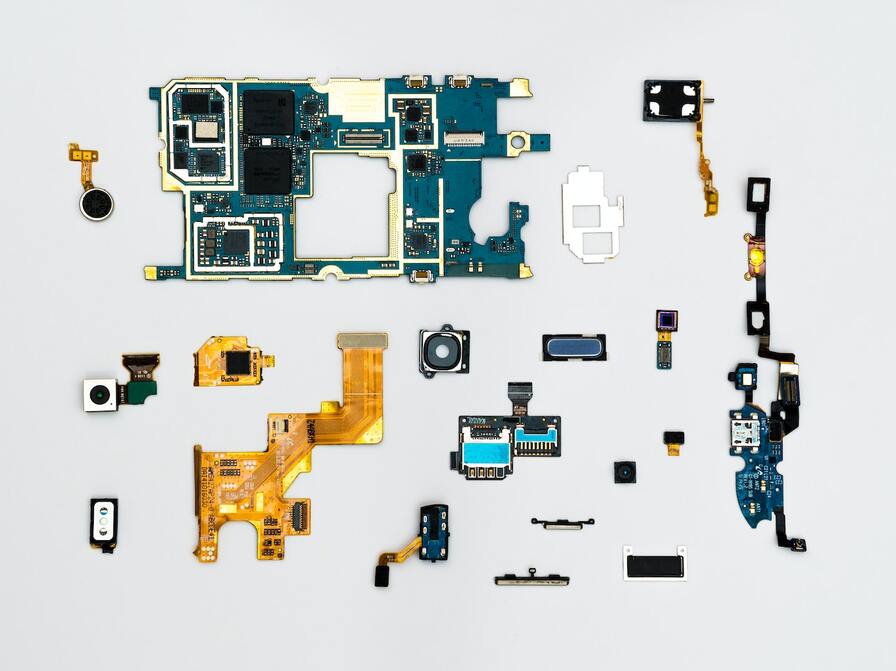 Furthermore, due to the market's competitive nature, these projects will naturally continue to innovate to stay ahead of the pack. Not only will this benefit the project individually, but it'll prompt other projects to follow suit – helping boost the positive environmental impact. 
How to Find Eco-Friendly Cryptocurrencies
Some of the fastest-growing cryptocurrency projects on the market utilize eco-friendly technologies, making them appealing to environmentally-conscious investors. Those looking to get involved in these projects can identify them using the following approaches:
Analyze Industry Reports
A great way to find eco-friendly cryptos is to look for industry reports that analyze the energy usage of leading blockchains. A great place to start is with the Crypto Carbon Ratings Institute (CCRI), which regularly authors reports on blockchain networks, tokens, and NFTs.

By reviewing the information in reports like those authored by the CCRI, investors can gain verifiable insight into which cryptos are doing the most for the environment – and which aren't.
Research the Underlying Technology
Many of the best metaverse coins use cutting-edge technologies, and eco-friendly cryptos are no different. Thus, investors looking to find these cryptos can keep tabs on the latest technological innovations and seek out projects that utilize them.
For example, the Chia network's 'Proof-of-Space-and-Time' consensus algorithm is a relatively new innovation that offers an alternative to PoW and PoS mechanisms. Furthermore, some blockchains look to improve already-established technologies – an example being Algorand's Pure Proof-of-Stake consensus. 
Review the Project's Website/Whitepaper
Like when searching for the best upcoming ICOs, investors looking to identify eco-friendly cryptos can review the project's website and whitepaper. Both of these elements are great resources for learning about the project and the values the development team holds.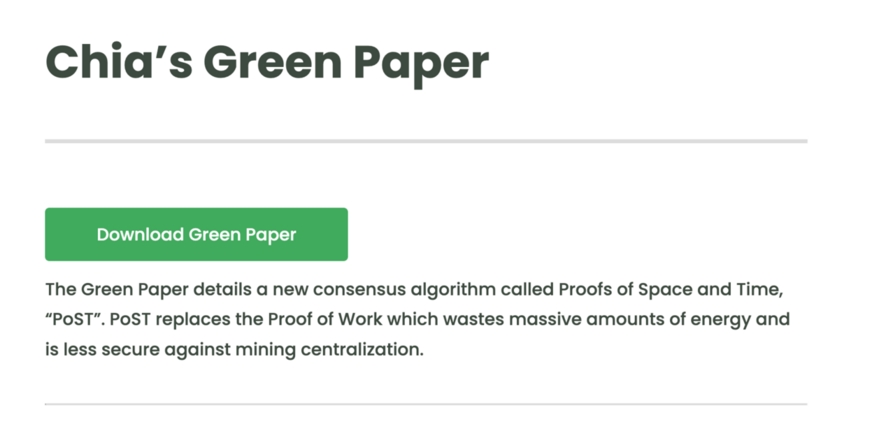 The whitepaper is especially important since this document will detail the technology underlying the project. Thus, by reviewing the whitepaper thoroughly, investors can clearly see whether the project is sustainable or not.
Keep Tabs on Social Media Platforms
Finally, investors can also use Twitter, Reddit, and Instagram to keep tabs on various crypto projects and identify which have eco-friendly principles. Due to the importance of these principles, projects that aim to improve the environment will often display their efforts on social media for all to see.
Furthermore, some projects may even quote third-party institutions that have reported positive information about them. Thanks to this, it's relatively easy for investors to see which projects are actively helping the environment.  
Most Eco-Friendly Cryptocurrencies – Conclusion
In summary, this guide has taken an in-depth look at the most eco-friendly cryptocurrencies on the market, exploring how they reduce their energy requirements and make a positive impact on the global environment. 
Many of these eco-friendly cryptos can be purchased using eToro – one of the world's top online trading platforms. eToro serves more than 28 million clients worldwide and is regulated by tier-one entities like FinCEN, FINRA, CySEC, and the FCA. Moreover, eToro allows clients to open positions from just $10, with full support for credit/debit card, PayPal, Skrill, and Neteller deposits.
However, our top choice for the most eco-friendly crypto is Bitcoin ETF Token – a presale token that earns over 165% staking APY. You can buy the token for a price of $0.0056 in the early stages of the presale, which has raised more than $1.5 million in two weeks.
FAQs
What is an environmentally-friendly cryptocurrency?
Most market participants define environmentally friendly cryptocurrency projects as those that actively limit their energy requirements, reducing their contribution to global warming. However, many of these projects take things one step further and purchase carbon credits to offset their emissions entirely.
What are the most eco-friendly cryptocurrencies?
One of the best environmentally-friendly cryptos is Bitcoin ETF Token – a new cryptocurrency built around the spot Bitcoin ETF approval by the SEC. 
Which crypto has the lowest carbon footprint?
Through our research and analysis, we've found that Tezos has one of the lowest carbon footprints in the crypto market. The Tezos network consumes just over 113,200 kWh per year, which is around the same amount as just 10 US households.
Disclaimer: 18+ Rules regarding online gambling vary from country to country, please ensure you are following them and gamble responsibly. The content on this website is provided for entertainment purposes only, and its use constitutes acceptance of our terms and conditions. While we may utilize partnership links within our content, this does not influence our ratings or recommendations.
---