13 Best Upcoming ICO Cryptos to Invest in
Disclosure: Crypto is a high-risk asset class. This article is provided for informational purposes and does not constitute investment advice. By using this website, you agree to our terms and conditions. We may utilise affiliate links within our content, and receive commission.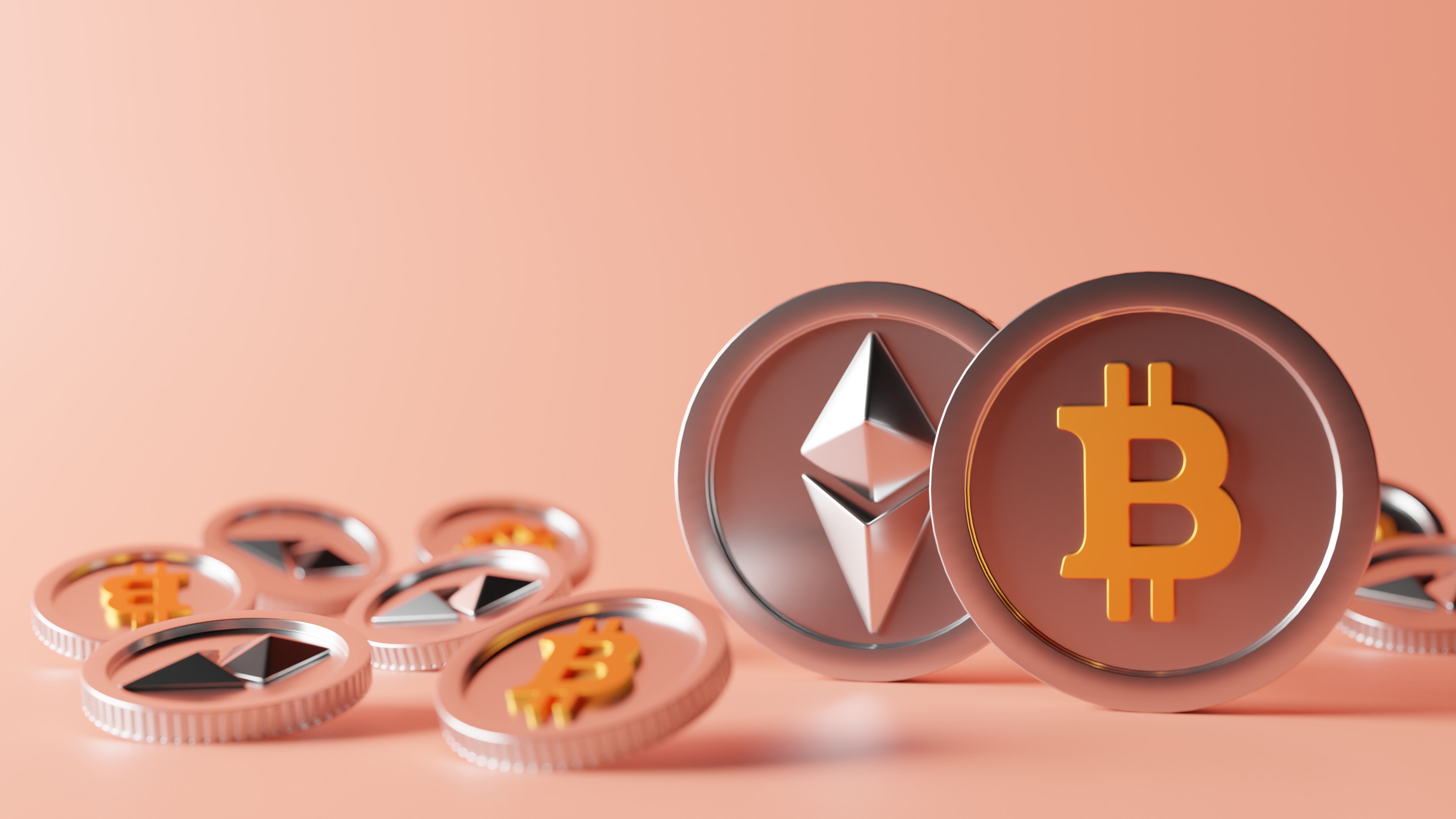 Disclaimer: The Industry Talk section features insights by crypto industry players and is not a part of the editorial content of Cryptonews.com
Earning optimal returns requires investors to buy assets at the lowest prices. Investors who didn't get in on presales have another chance at low prices during the initial coin offering (ICO) – when a token is first launched for public sale.
New crypto projects are added to the blockchain almost daily, but investors need sound investments, so we discovered the best upcoming ICOs. With ICOs, as with presales, there is more risk than purchasing established coins as the projects are typically in the building stage and despite their high potential have no proven utility.
However, they typically offer much higher potential for growth and returns and are attractive to investors for exactly those reasons.
We compiled an upcoming ICO list and detailed each project's features and benefits. Let's find out more about how investors can potentially earn from new crypto ICOs and what they entail.
The Best Upcoming ICOs in 2023
Let's have a quick look at each project before we deep dive into each with a detailed review.
Bitcoin ETF Token (BTCETF) – Overall best upcoming crypto ICO with a market-specific roadmap preparing for SEC approval of BTC ETFs in the USA. Token trades at a sharp discount in its early presale stage and offers a 25% token burn along with a 500% staking yield. 
Bitcoin Minetrix (BTCMTX) – Sensational stake-to-mine cryptocurrency offers cloud mining credits through its Ethereum staking contract. Earn Bitcoin mining power and high staking yields with the $BTCMTX token, currently on presale, with more than $2.2 million raised.
Meme Kombat (MK) – New meme cryptocurrency offering an AI-based battle arena where meme coin avatars battle each other. Wager and win rewards with $MK, and stake tokens to earn 112% APYs. New presale has raised nearly $1 million. 
Launchpad XYZ (LPX) – Gateway to Web3 that wants to drive mass adoption in the crypto space by providing an all-encompassing platform for new users and crypto natives – around $1.9 million raised in ICO.
eTukTuk (TUK) – This multi-utility crypto token can be used by TukTuk drivers to charge EVs at charging stations. Hold $TUK to earn staking benefits and other rewards. The ICO is now live with $120K raised.
Green Bitcoin (GBTC) – New token presale where you stake your tokens and earn rewards by predicting Bitcoin's price. Huge staking rewards for early supporters during the presale. 
Scorpion Casino (SCORP)– Entering the highly lucrative casino industry can be extremely challenging if you're a new investor. But you can begin your journey with SCORP, which has raised $1.4M in its ICO.
yPredict (YPRED) – Another AI-powered project, yPredict allows crypto traders to make smarter decisions using AI-generated analysis of the markets. ICO has raised $4.4 million with tokens set to increase in price by another 20%. 
ScapesMania (MANIA) – A new crypto ICO launched by the developer that got the Binance Grant in 2023. The project aims to establish a gaming environment allowing crypto enthusiasts to benefit from the growing gaming industry. The whitelist has been fully subscribed, and the presale is currently live – $75k raised so far.
LandRocker (LRT) – Play-to-earn game allows players to build, craft, and mine with in-game NFTs. Leverage $LRT to access staking rewards and play 3D games to win tokens. $LRT will soon be launched on ICO. 
Shiba Memu (SHMU) – A revolutionary meme cryptocurrency that leverages AI to conduct its own marketing strategies. 
Chancer – Create and engage in decentralized betting markets by leveraging the $CHANCER token. This token has collected nearly $1 million on presale. 
DogeMiyagi (MIYAGI) – New meme cryptocurrency named after the popular character from the Karate Kid. DogeMiyagi has raised over $420K from the presale. 
 
What's an ICO?
An ICO is an acronym for Initial Coin Offering and is similar to when companies go public and offer shares during Initial Public Offerings (IPO) – the key difference is that crypto projects offer digital tokens instead of shares to raise capital.
Investors who didn't partake in the presale of a project try to obtain the best prices of cryptos during ICOs. Upcoming ICOs in 2023 need to solve a real-world problem for the project to convince investors it's a worthwhile investment.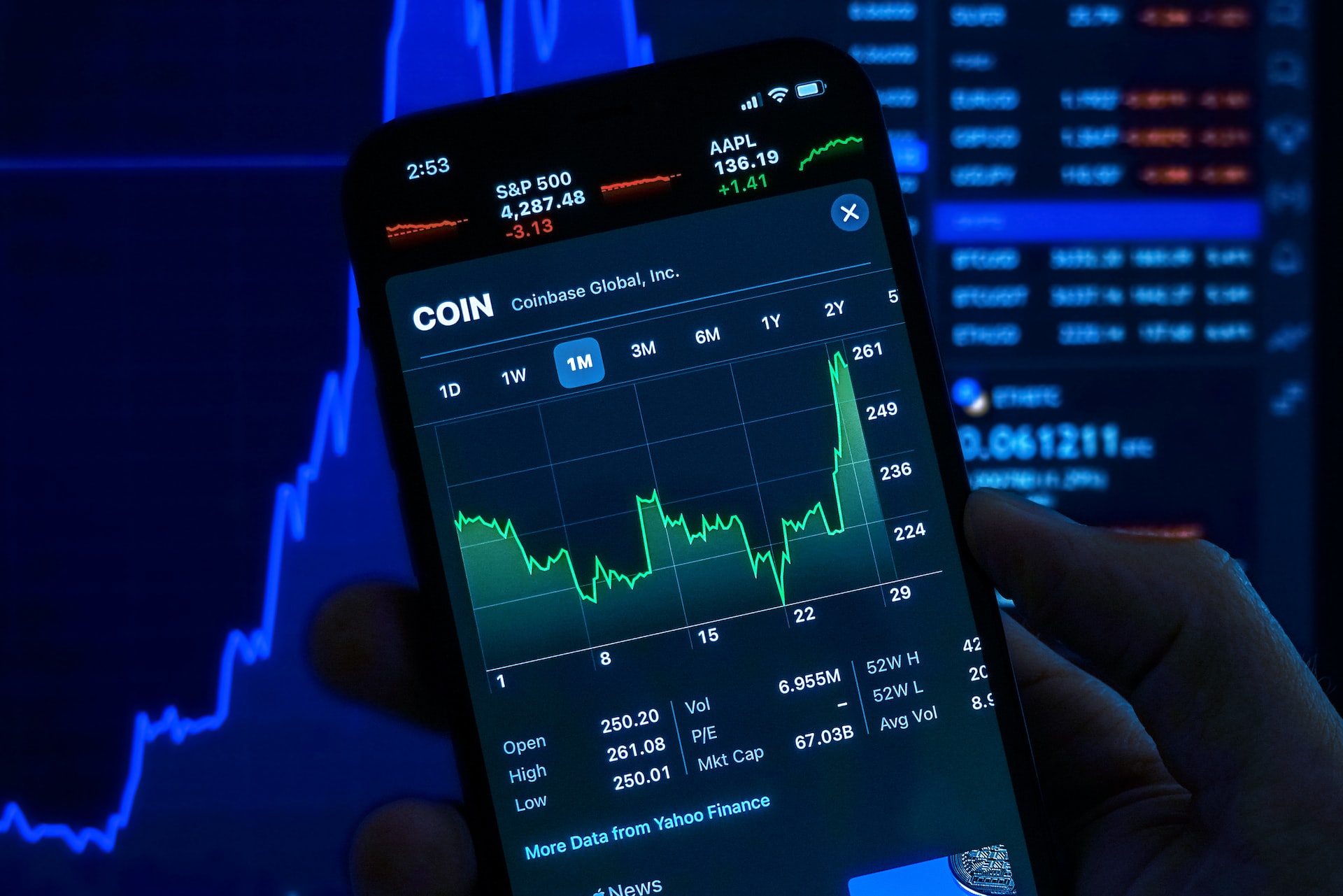 A key advantage of new ICO crypto over IPOs is that many elements of the crypto market remain unregulated. 
That can be advantageous to the crypto project because it enables it to circumvent lengthy processes to register as a regulated entity, although crypto investment does come with increased risks over IPO investment.
The Mechanics of ICOs
New ICOs for 2023 are available on numerous exchanges thanks to the increased adoption of blockchain technologies and crypto tokens. But how exactly do ICOs work?
ICOs occur on centralized exchanges, and the coin is listed once sufficient liquidity is reached. Even before that, long term crypto projects decide on how to structure the coin. 
Preset price and fixed supply: The project determines a preset price for the token and limits the supply.
Variable price and fixed supply: The coin's supply is fixed, but the market determines the price. The funding received determines the overall price per coin.
Preset price and variable supply: Certain projects prefer to determine the price before the ICO, but the supply is based on the demand for the token.
To provide insight about the project to investors, the developers release a whitepaper. It stipulates the coin's utility, token rewards offered, the project's mission, how it benefits investors and a roadmap of what the project wants to achieve during various stages.
Once the coin is listed on the exchange, investors need to open an account and fund it. New ICO crypto is most commonly paired with the US dollar. Investors input the amount of dollars they wish to exchange for the crypto and then open a buy position.
Detailed Review of Top New ICO Cryptocurrencies
Now that we've identified crypto projects with upcoming ICOs, let's find out exactly what they offer and how investors could potentially benefit. 
1. Bitcoin ETF Token – Top Upcoming ICO With A Discounted Presale Price And Market-Specific Roadmap Milestones
Bitcoin ETF Token ($BTCETF) is a recently launched ICO that has raised $500,000 in a week, out of its hard cap which is just under $5 million. 
This presale centers around the approval of Bitcoin ETFs by the Securities and Exchange Commission. 
Should this take place, the campaign will be perfectly placed to benefit, and will likely appreciate by much more than other crypto assets.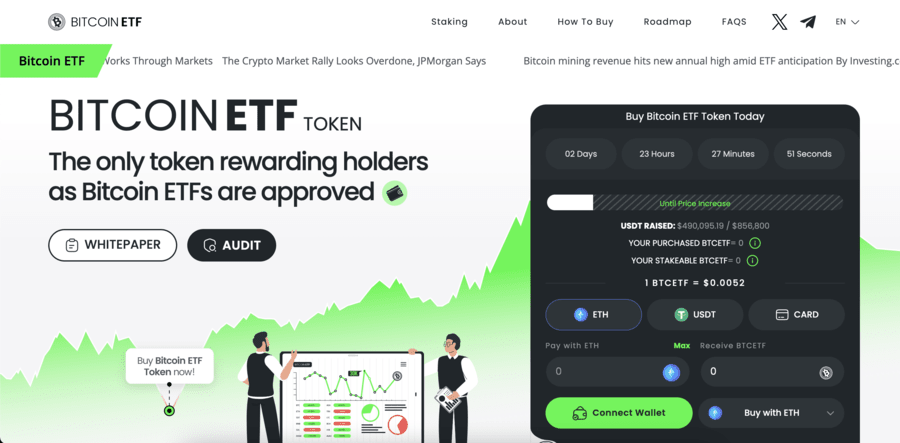 Few, if any, presales have such a direct connection with a regulatory event in the wider market. Most ICOs are self-contained ecosystems that exist independently of other phenomena. But Bitcoin ETF Token has a roadmap and a burning mechanism that is deeply connected to the wider crypto ecosystem.
There are five milestones listed in the roadmap, as outlined in the official Bitcoin ETF Token Whitepaper. These milestones include events such as the price of BTC hitting $100,000, the total BTC ETF AUM reaching $1 billion, and the SEC approval of Bitcoin ETFs. 
5% of the total token supply is burned when a milestone is achieved, for a 25% burn overall. This deflationary mechanism could further serve to increase the price of the remaining coins. 
Bitcoin ETF Token maintains a dedicated section on its website for key information relating to Bitcoin ETF approval. Further alerts and updates can be obtained from the Twitter and Telegram accounts.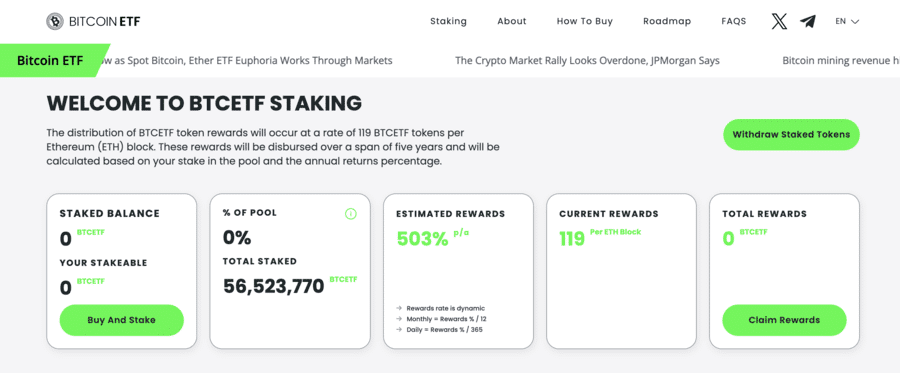 The total token allocation is 2.1 billion with 40% allocated to the presale, 25% allocated to staking, 25% to a burn address, and 10% to DEX liquidity.
There are 840 million tokens available in the presale at a discounted price of just $0.0052 in the current round (round two). This will rise to $0.0068 by round ten. 
Along with this automatic price increase, the dynamic for this coin is 500%. These are powerful investment incentives that could add further value, along with the expected SEC approval that could 10x the coin, if market conditions allow. 
| | |
| --- | --- |
| Presale Started | 6 Nov 2023 |
| Purchase Methods  | ETH, USDT, BNB, MATIC, Card |
| Chain | Ethereum |
| Min Investment | None |
| Max Investment | None |
2. Bitcoin Minetrix (BTCMTX) – High Quality Crypto ICO with Huge APY and Cloud Mining
One of the top cryptocurrency platforms circulating the market is Bitcoin Minetrix (BTCMTX). This is a proof-of-stake cryptocurrency platform that converges two popular crypto niches – token staking and cloud mining. 
The ICO has got off to a roaring start and already raised more than $2.2 million.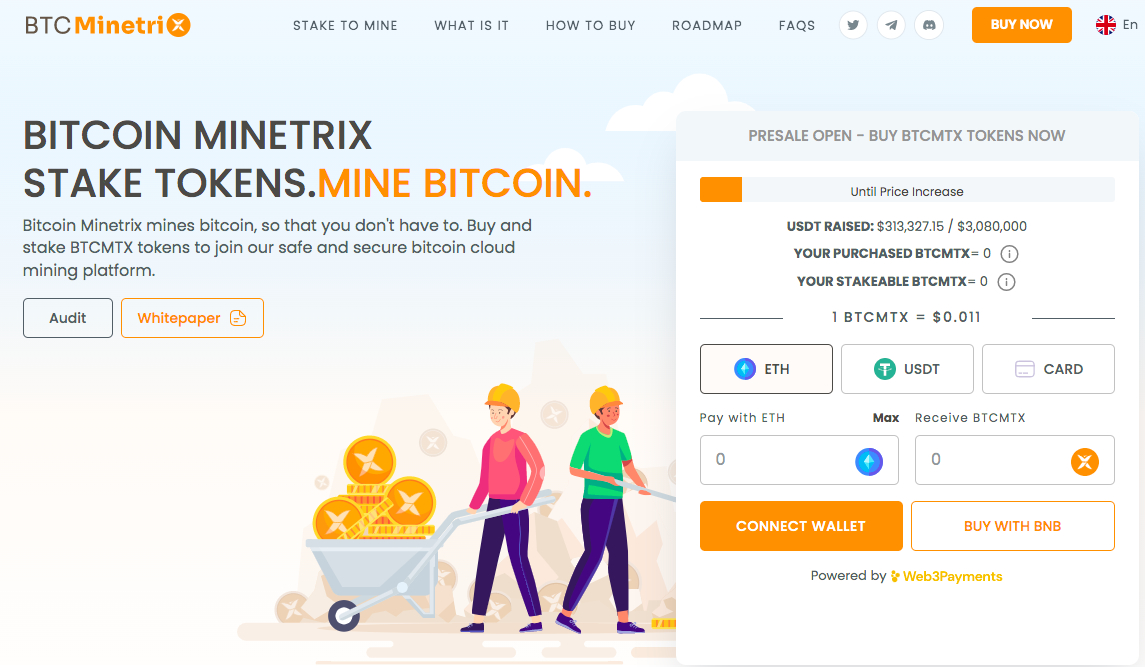 Bitcoin Minetrix will reduce the entry barrier for mining activities by tokenizing cloud mining. Individuals do not need to purchase their own advanced equipment or hardware to mine Bitcoin and other cryptos. With Bitcoin Minetrix, one can simply purchase $BTCMTX – the native cryptocurrency. 
The tokens can be staked on an Ethereum-powered smart contract to generate a high yield. At press time, Bitcoin Minetrix offers over 270% in staking rewards. Furthermore, your staked tokens will help you generate cloud mining credits – ERC-20 non-tradable assets. The credits you collect can be burned on the ecosystem to earn Bitcoin mining power. 
The mining power is leveraged to get allocated mining times – returning your investment with a percentage of mining revenues. This process is cost-effective since the platform will leverage the cloud mining equipment of other companies. Since the credits are recorded and stored on the blockchain, Bitcoin Minetrix offers transparency to individuals. 
Bitcoin Minetrix has recently launched $BTCMTC on presale. This ICO will consist of 39 rounds and offer 2.8 billion tokens. The goal is to collect a hard cap of $33 million. 
The tokens are currently priced at $0.012 at the present time but will be priced at $0.0129 by the final stage. 
Read the Bitcoin Minetrix whitepaper and join the Telegram channel to learn more about this cryptocurrency. 
| | |
| --- | --- |
| Presale Started | 26 Sept 2023 |
| Purchase Methods  | ETH, USDT, BNB |
| Chain | Ethereum |
| Min Investment | $10 |
| Max Investment | None |
3. Meme Kombat (MK) – Wager and Earn Staking Rewards on this AI-Driven Battle Arena
Meme Kombat ($MK) is a new meme cryptocurrency that can be leveraged to earn rewards in an AI-based battle arena. The battle arena allows players to battle with multiple meme coin avatars.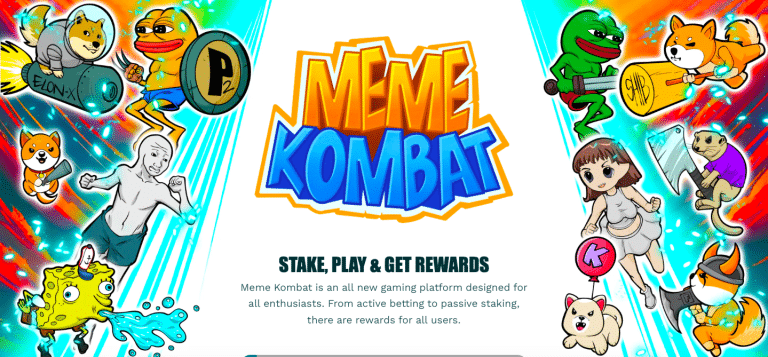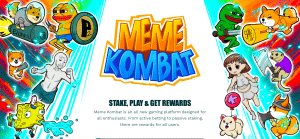 $MK, the native token, can be wagered on this battle arena to bet on the outcome of the fights. By using various artificial intelligence tools, the battle arena offers dynamic visualization to portray realistic-looking fights. According to the Meme Kombat roadmap, the first season of the battle arena will feature 11 meme coin characters such as Pepe Coin and Spongebob. 
 Players can pick their preferred avatars and engage in Player vs Player and Player vs Game battles. Wagers can be made on your fights, or any other live battles taking place in the arena. $MK can also be staked via staking pools to earn high APYs (Annual Percentage Yields). The returns depend on your contribution compared to the overall staking pool. 
Meme Kombat is offering 112% staking APYs to investors that buy $MK through the ongoing presale. The current ICO round has priced $MK at $0.1667 per token. As soon as you purchase tokens, they are automatically locked on Meme Kombat's staking contract. 
To earn the presale yields, investors must re-stake their holdings for one lock-up period after the presale ends. For a meme coin, Meme Kombat boasts a low supply of just 120 million. Furthermore, this community-driven project is allocating the entire token supply to the public. 
50% of the tokens are allocated for the presale, and another 40% will be offered through staking, battle, and community rewards. The remaining 10% of the supply has been set aside for DEX (Decentralized Exchange) allocation. 
Meme Kombat has raised $920K since the presale launched. Read the Meme Kombat whitepaper and join the Telegram channel to stay updated with this new presale token. 
| | |
| --- | --- |
| Presale Started | 21 September 2023 |
| Purchase Methods  | ETH, USDT |
| Chain | Ethereum |
| Min Investment | $5 |
| Max Investment | None |
4. Launchpad XYZ (LPX) – Gateway Platform to Drive Mass Web3 Adoption
Launchpad XYZ is an upcoming ICO that plans to drive mass adoption of Web3 by providing a gateway portal for new users and crypto natives.
The project has only just launched but has already raised $1.9 million in its presale, with LPX tokens used in a wide variety of ways on the platform.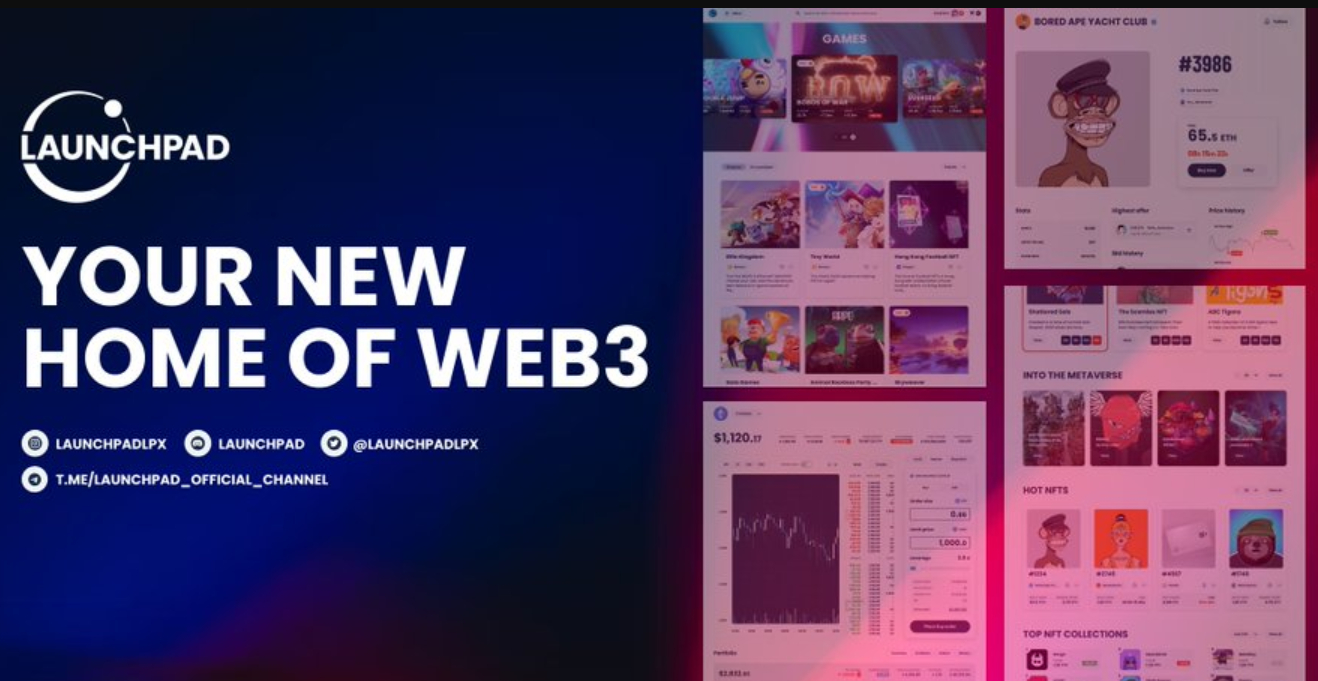 Launchpad XYZ was developed to help with the onboarding process for new Web3 users, who often become overwhelmed by the wide variety of projects, apps and protocols and level of technical knowledge that is needed to trade tokens or NFTs, or play the best crypto games.
Launchpad XYZ will have a range of features and information to allow users to find whatever they need quickly via the platform: 
Web3 crypto wallet
Decentralized exchange to trade tokens
NFT marketplace
Whitelist access and analysis of new crypto presales
Fractionalized assets
Play-to-earn gaming hub
Metaverse library
Staking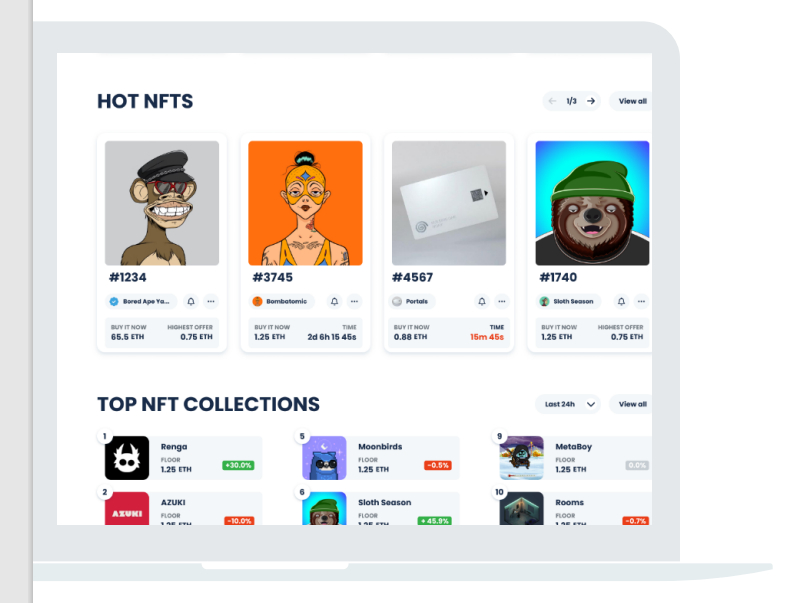 The project has been developed by an experienced, doxxed and KYC-verified team, which has made 25% (250 million) of the 1 billion LPX supply available.
Tokens are currently on sale for $0.0445 and will increase in price by 27% to $0.0565 in the tenth and final stage.
More information is on the Telegram channel or in the whitepaper.
5. eTukTuk (TUK) – Earn Staking Rewards and Reduce Air Pollution with this Upcoming ICO
eTukTuk (TUK) is helping TukTuk drivers in developing countries make the switch from internal combustion engines (ICEs) to zero-emission vehicles (ZEVs). The platform is doing it by setting up charging stations where payments can be made with $TUK, the native cryptocurrency. 
The platform will allocate territories in various developing countries to set up electric vehicle supply equipment (EVSEs). Once the EV charging stations are launched, they will be compatible with ZEVs. Currently, more than 270 million TukTuks are running use ICEs, which contribute to huge air pollution and use fossil fuels.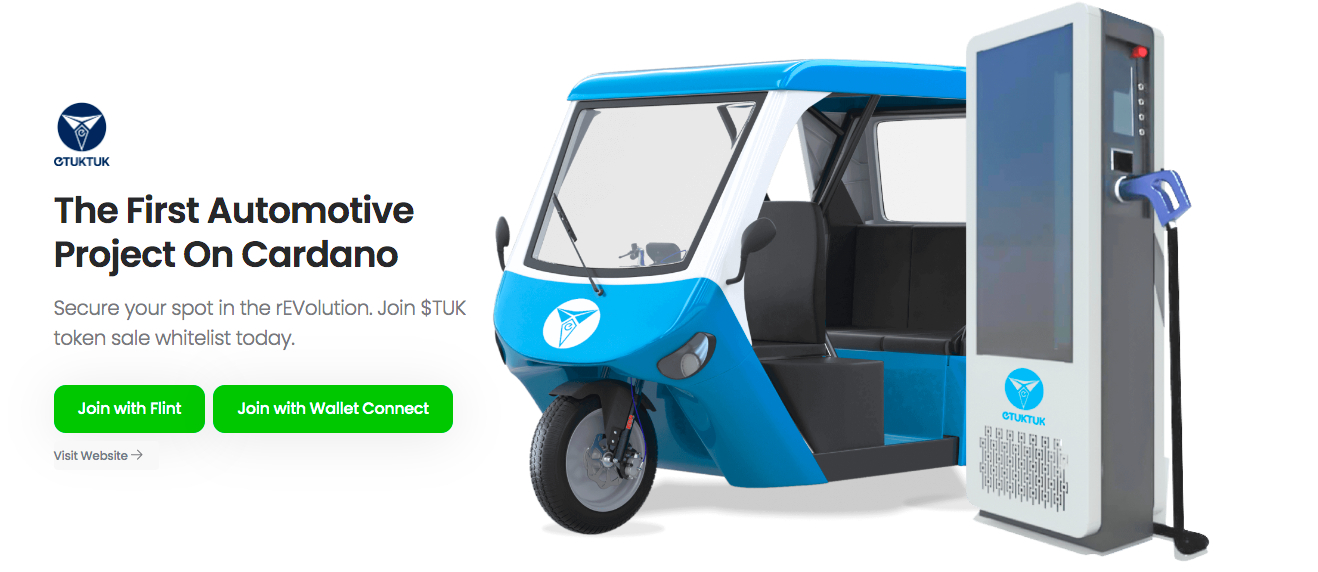 According to eTukTuk, its energy-efficient network will help reduce the fees for TukTuk drivers by 75%. The Binance Smart Chain can process a high number of transactions and charges a small amount per transaction. Thus, TukTuk drivers will be able to take home approximately 400% more by using this network. 
Territory partners will also be leveraged to locally operate and install EVSEs in various countries. They will be paid a percentage of each transaction that drivers make on the ecosystem. Token holders can earn an APY (Annual Percentage Yield) by staking $TUK tokens. 
From a 2 billion token supply, eTukTuk will allocate 250 million tokens for the presale round, which launched last month and has now raised more than $120k.
 Go through the eTukTuk whitepaper and join the Telegram channel to get more updates on this new cryptocurrency. 
6. Green Bitcoin (GBTC) – Stake Your Tokens and Predict Bitcoin's Price to Earn Generous Rewards
Suppose you're looking for a crypto presale that provides holders with a gamified passive income — consider Green Bitcoin. This is a new ERC-20 token presale designed to reward holders who predict Bitcoin's price. Since it's built on the Ethereum network it uses less electricity than the original Bitcoin, hence the Green Bitcoin name, to produce new tokens.
The way it works is you stake your $GBTC tokens on the platform and you submit your Bitcoin's price prediction. Depending on your prediction accuracy and how long you stake your token, you will earn rewards in the form of new $GBTC tokens.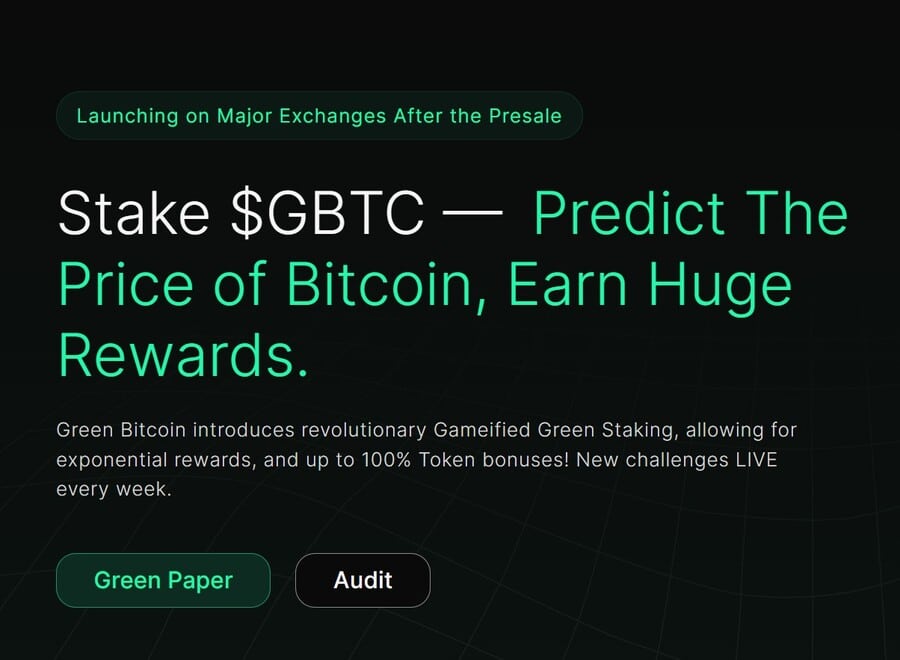 At the moment, you can only grab $GBTC tokens at a presale using ETH, USDT or a card. Note, the token presale price will be lowest in the early stages and slowly increase as the presale comes to an end. Typically, when a token presale ends, it's listed on an exchange with a higher price than the token presale. This alone has a potential for profit if all goes well.
Moreover, you can stake your tokens during the presale and earn a generous APR. The sooner you stake, the more tokens you can earn. That's because as more tokens are bought and staked, the APR will drop.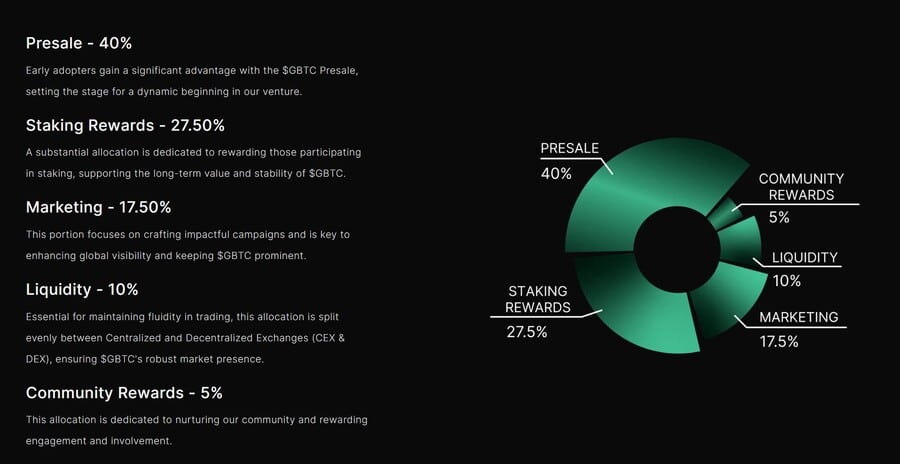 There will be a total of 21 million tokens in circulation, 40% of them are dedicated to the presale and 27.5% for the staking rewards, according to Green Bitcoin's whitepaper. This means that early participants will get the biggest piece of the pie in terms of token numbers.
Stay up to date with the token presale by following Green Bitcoin's X account and Green Bitcoin's Telegram channel.
7. Scorpion Casino – A New Chapter of Financial Independence Begins
Next on our list of the best upcoming ICO cryptos to buy now is SCORP – a utility-rich crypto with excellent use cases in the fast-growing online gambling and betting market.  
It serves as the governance and reward token of the emerging online gambling platform Scorpion Casino, with more than $1.4 million now raised in the SCORP ICO.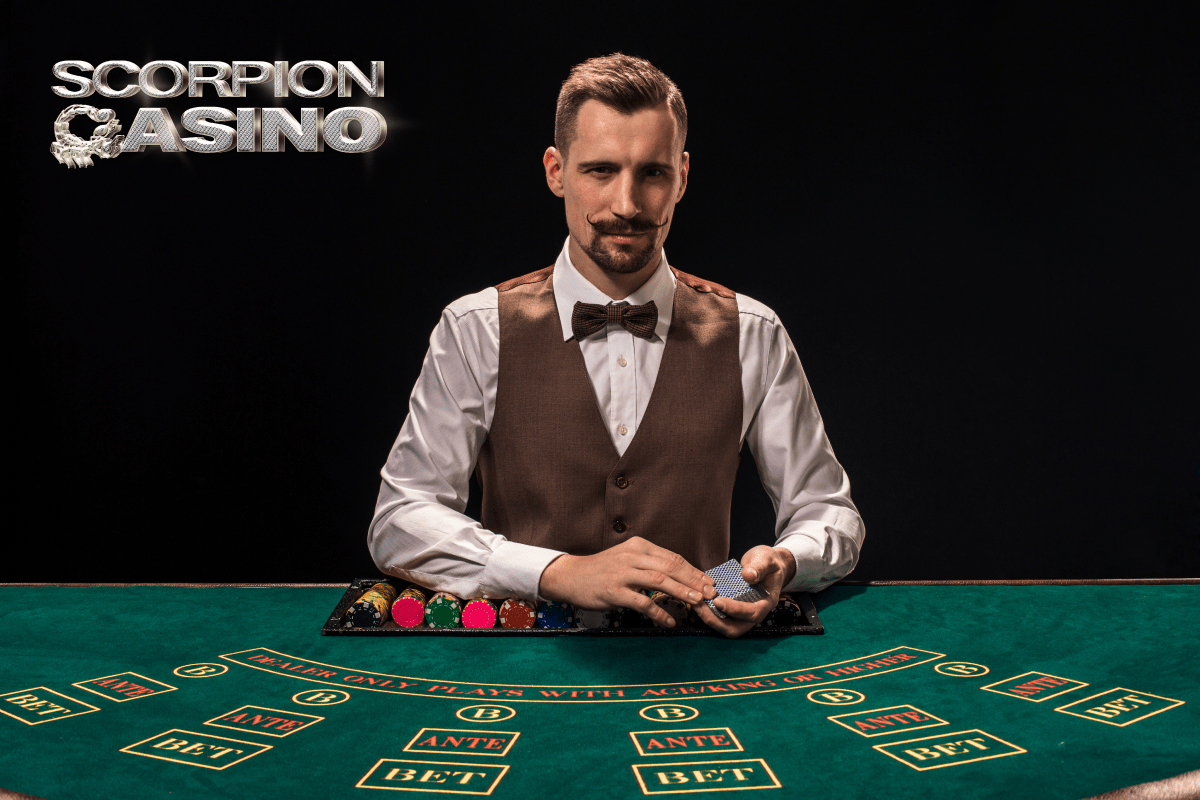 While there are many strong players in the niche, Scorpion Casino marks itself off with a strong blockchain foundation. That gives it a sharp competitive edge in terms of fairness, transparency, and decentralization. It tackles the manipulative nature of the gambling industry and makes it more user-friendly. 
As the native crypto of the entire Scorpion Casino ecosystem, SCORP has large growth potential. The ecosystem consists of:
A licensed crypto casino platform that features 200+ casino games like slots, blackjack, roulette, poker, and 160 live games.
A licensed sports betting section that covers 30+ different football, tennis, American football, horse racing, basketball, golf, boxing, and MMA events.  
The token gives you access to more than 30,000 bet opportunities monthly. 
One of the key highlights of Scorpion Casino, apart from its focus on security and transparency, is its reward and referral system. It is too compelling to ignore. For example, SCORP holders can earn up to $10,000 as daily passive staking income through an integrated re-distribution system. A token-burning mechanism sustains the healthy value of the token in the long term.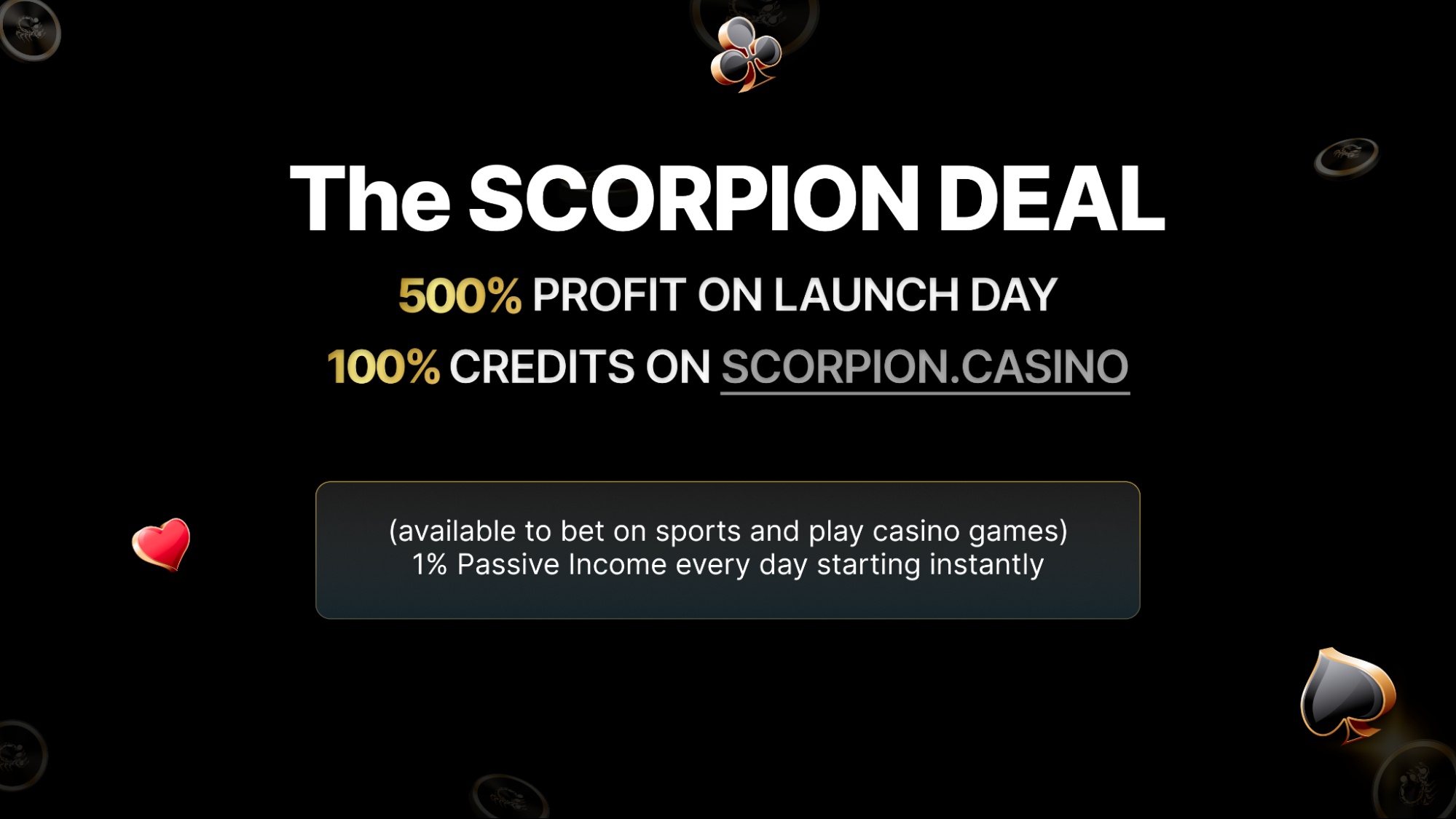 Scorpion Casino's choice of providers also underscores its focus on delivering a safe and secure gambling experience. Only credible platforms like Evolution, NetEnt, Play N Go, Novomatic, EGT, and AMATIC have entered the list. 
So it comes as no surprise that Scorpion Casino has already secured a top-tier centralized exchange listing with more on the way. To learn more, follow the community on Telegram and Twitter.
The ongoing SCORP presale is the most profitable way into the project. Due to the high market relevance of the project, the token has the potential to generate multifold returns for users in the second half of 2023. (To get 20% extra tokens, use the Exclusive Bonus Code Scorpion20. Live for a limited period only). 
Join the Elite Scorpion Members Club to get extra tokens, rewards, VIP service, and cashback at the presale, starting from $1,000.
| | |
| --- | --- |
| Token Symbol  | SCORP |
| Presale Supply | 200,000,000 SCORP |
| Token Type | BEP-20 |
| Payment Method | ETH, USD, BNB |
| Listing Price |  $0.05 |
8. yPredict (YPRED) – AI-Powered Trading Platform to Help Users Make Smarter Decisions
yPredict is a new ICO and another leading AI crypto project that uses artificial intelligence and machine learning to power its trading platform.
The $YPRED token presale is proving to be extremely attractive to investors, having quickly reached the $4.4 million mark with tokens available for $0.01, at the time of writing, and rising 20% to $0.12 in the final stage.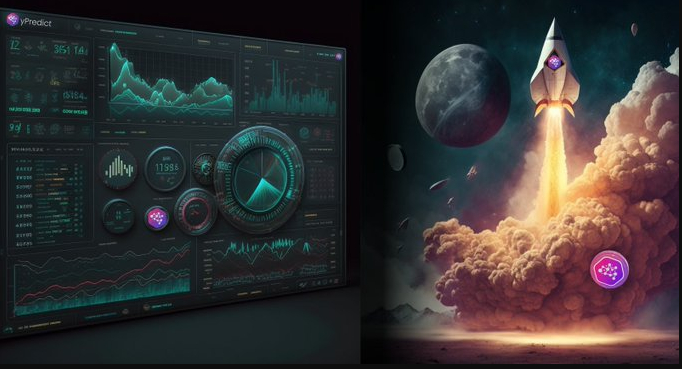 The token is used to access the yPredict platform through one of three subscription tiers (Free, Active and Pro) which grant different levels of access to the tools, data and analytical information on offer to crypto traders.
The platform uses artificial intelligence and machine learning to help traders and investors maximize their profit-earning potential and make smarter decisions in the market.
The yPredict team, which is doxxed and KYC-verified, is made up of a group of software engineers and professional quants and traders, that have developed the platform to help users gain an edge.
 Key features include: 
Pattern Recognition that automatically detects more than 100 chart patterns and offers a score
Sentiment Analysis that analyzes news and social media content to spot developing trends in the space
Indicator Analysis that tests hundreds of technical indicators on each asset and weeds out those that don't work
Transaction Analysis that analyzes transactional/tick data for assets and creates metrics to provide data-driven practical insights.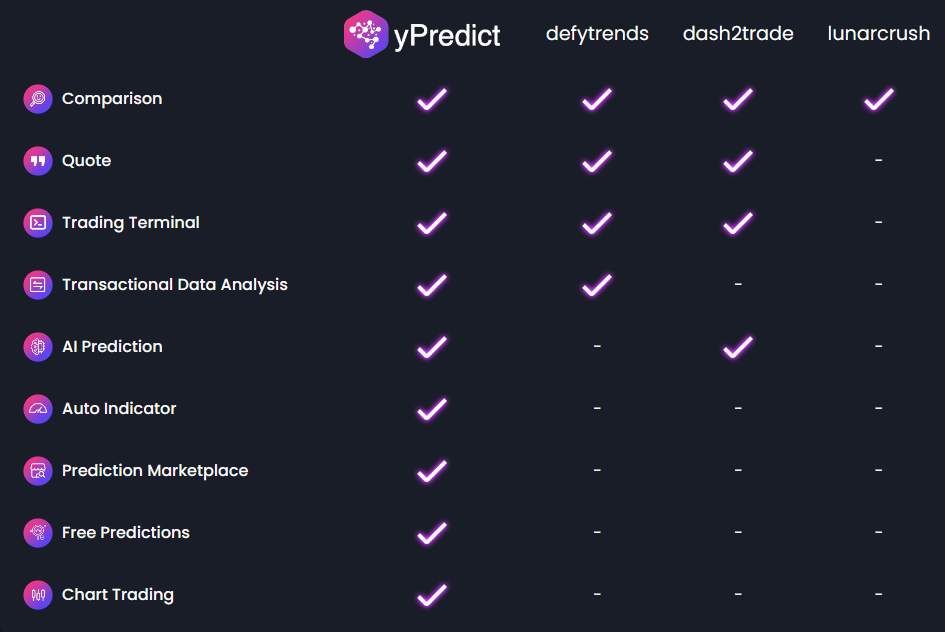 yPredict will also allow users to create their own AI trading algorithms that can be used by others and allows them to earn YPRED as a reward for the best-performing ones.
Now in stage 7 of its 8-stage presale, 80 million of the 100 million max supply are currently on offer. YPRED has been developed on the super-fast and efficient Polygon blockchain and has a hard cap of $6.5 million.
The yPredict Telegram channel has the latest news on the project.
9. ScapesMania ($MANIA) – Merging the Best of Web 2 & Web 3 Gaming To Reward Gamers
ScapesMania is an upcoming ICO bridging the gap between enthusiasts and casual gamers, offering an engaging gameplay experience.
The project recognizes the play-to-earn model's challenges, from a rapidly declining user base to waning transaction volumes. ScapesMania sidesteps these issues by not being strictly play-to-earn; it combines the fun aspects of casual gaming with the economic benefits of blockchain.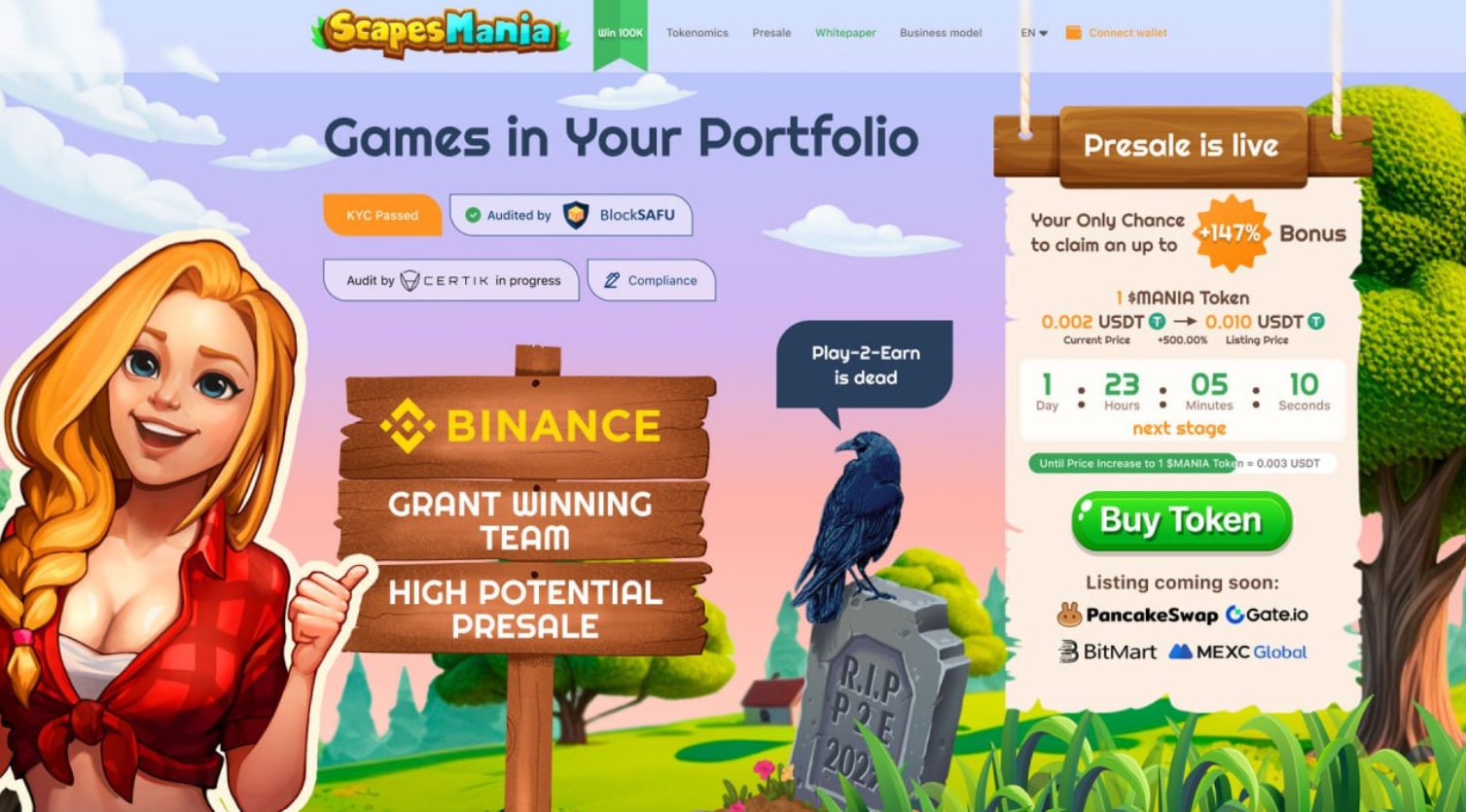 Currently on presale, its native token, $MANIA, is selling out for $0.002. However, this price will rise to $0.003 in the next stage. Moreover, the platform also offers a bonus of up to 25% on $MANIA purchases. 30% of the total 4 billion tokens are allocated for the presale phase.
The game concept of ScapesMania is appealing. Players own a plot of land, decorate their homes, participate in contests, and interact with a vibrant community. The game offers a combination of land customization, mini-games, story progression, reputation building, and regular events.
As per the ScapesMania whitepaper, the essence of the platform lies in its two-tier audience approach. Web3 enthusiasts can participate in the project's development through DAO governance and benefit from token buyback and burn events.
Simultaneously, casual gamers, the Web2 audience, are offered an engaging game without interacting with the project's crypto aspect. This duality makes ScapesMania both enjoyable and rewarding.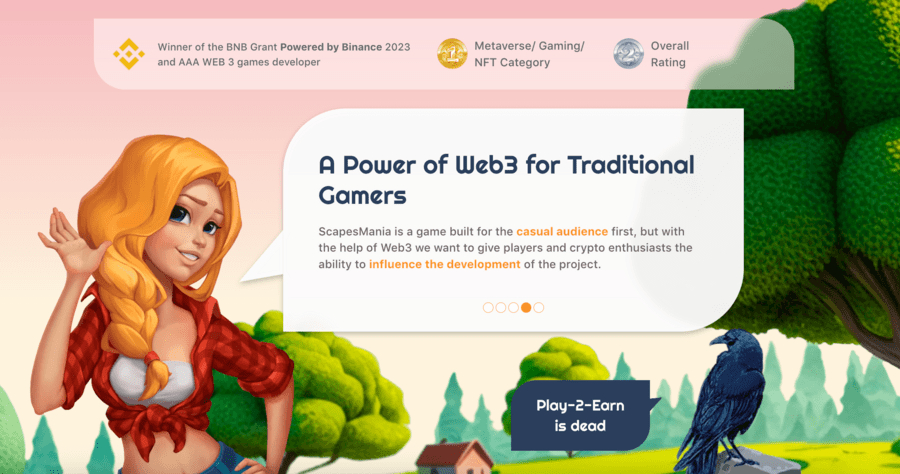 The in-game economy of ScapesMania is well-established, comprising standard monetization techniques. It includes options such as direct and indirect purchases of unique objects, regular events that generate revenue, and season passes. These mechanics ensure the game's longevity and economic viability.
The $MANIA token is central to ScapesMania, offering various utilities. It can be used in governance decisions, buyback, burn events, staking, and as in-game assets.
Users can enter the ScapesMania announcements Telegram group to get the latest news on the project's upcoming events.
10. LandRocker (LRT) – Win NFTs and Cryptos with this P2E Cryptocurrency, ICO Coming Up
LandRocker ($LRT) is a play-to-earn ecosystem through which token holders can earn utility in multiple ways – including staking rewards, gameplay benefits, and swapping options.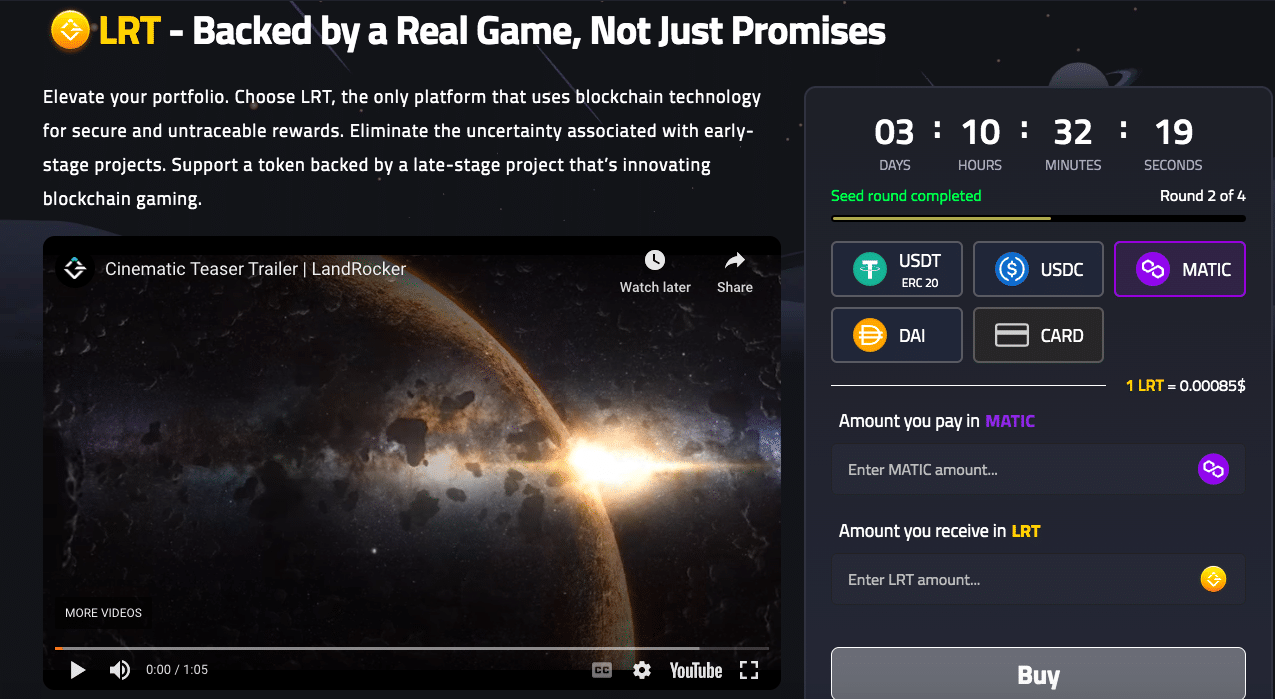 At the center of the ecosystem is $LRT – the digital currency. LandRocker will launch a P2E space exploration game – allowing players to travel across intergalactic planets. With $LRT, players can purchase NFT elements such as Rovers and fuel, to start mining different planets. 
The mining games allows one to mine various blocks to earn $LRT rewards. Your rovers can also be upgraded through an NFT marketplace to earn higher rewards. Players can join Treasure Hunts and search for hidden BTC and crypto tokens within this virtual world. 
LandRocker will also feature exploration games such as Finders Keepers, where players can compete with each other while searching for $LRT tokens. Certain NFTs can be staked to generate additional fuel – which is handful for multiplying rewards through gameplay.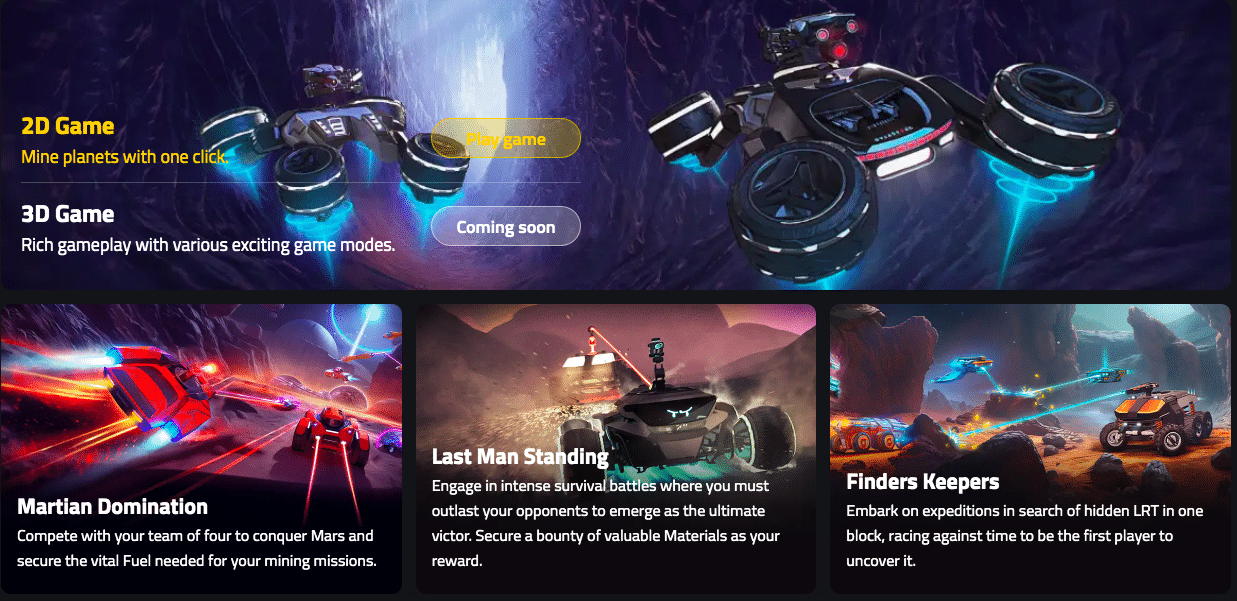 LandRocker has recently completed beta testing on its 2D gameplay, which is free to play. On this ecosystem, one can compete and win rewards as LMNT tokens. In the future, LandRocker plans to introduce a swapping mechanism through which your LMNT can be swapped for $LRT tokens. 
The upcoming ICO will feature three rounds – where 1.2 billion tokens will be distributed. During the first stage, $LRT will be priced at $0.00085 per token. By the final stage, the price will hike to $0.0009 per token. Read the LandRocker whitepaper and join the Telegram channel to stay updated with this cryptocurrency. 
11. Shiba Memu – AI-Based Meme Cryptocurrency that has Raised over $1 Million on Presale 
While the name suggests that Shiba Memu is another low-utility meme cryptocurrency, this project is revolutionizing the meme space. Shiba Memu is a new cryptocurrency token that is using artificial intelligence to fulfill its marketing and promotional strategies.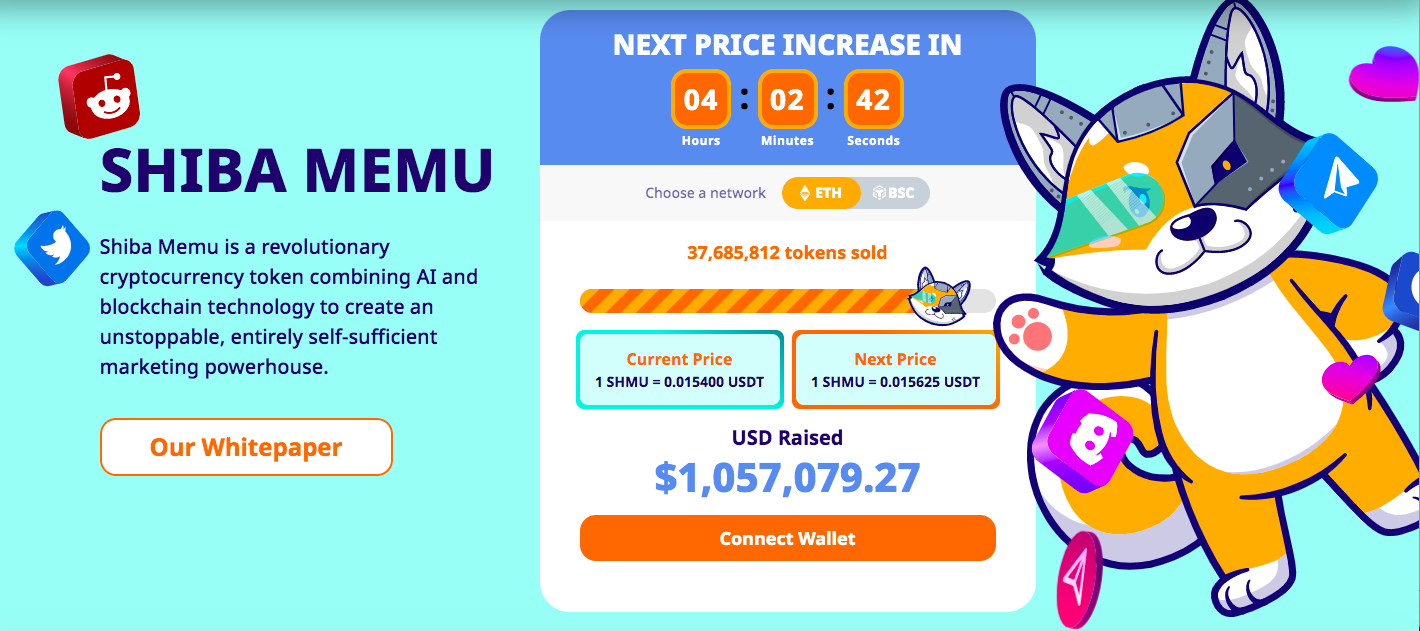 Shiba Memu will use $SHMU, the native token, to produce viral and engaging content to promote the project. Some of the tools used by Shiba Memu include sentiment analysis for analyzing the sentiment of various social media posts and forums. By analyzing positive or negative sentiment, the AI will be able to learn the demographic's interests. 
Shiba Memu will also use predictive analysis to predict future market trends and tap potential opportunities in the market. Another powerful tool that Shiba Memu will use is Natural Language Processing (NLP), which will help the platform identify information that can be leveraged to generate content strategies and PR campaigns. 
At the time of writing, $SHMU is priced at just $0.015400 per token. By the next stage of the presale, the price will rise to $0.015625. Since the start of the presale, Shiba Memu has raised more than $1 million. 
To engage community participation, Shiba Memu will also release a staking dashboard after the presale concludes. The AI marketing dashboard will begin development towards the end of 2023. 
12. Chancer – Decentralized Peer-to-Peer Crypto Betting Platform 
Chancer is a decentralized market betting platform where users can create their live betting spaces to interact in friendly competition. On Chancer, users can design peer-to-peer betting markets in real time.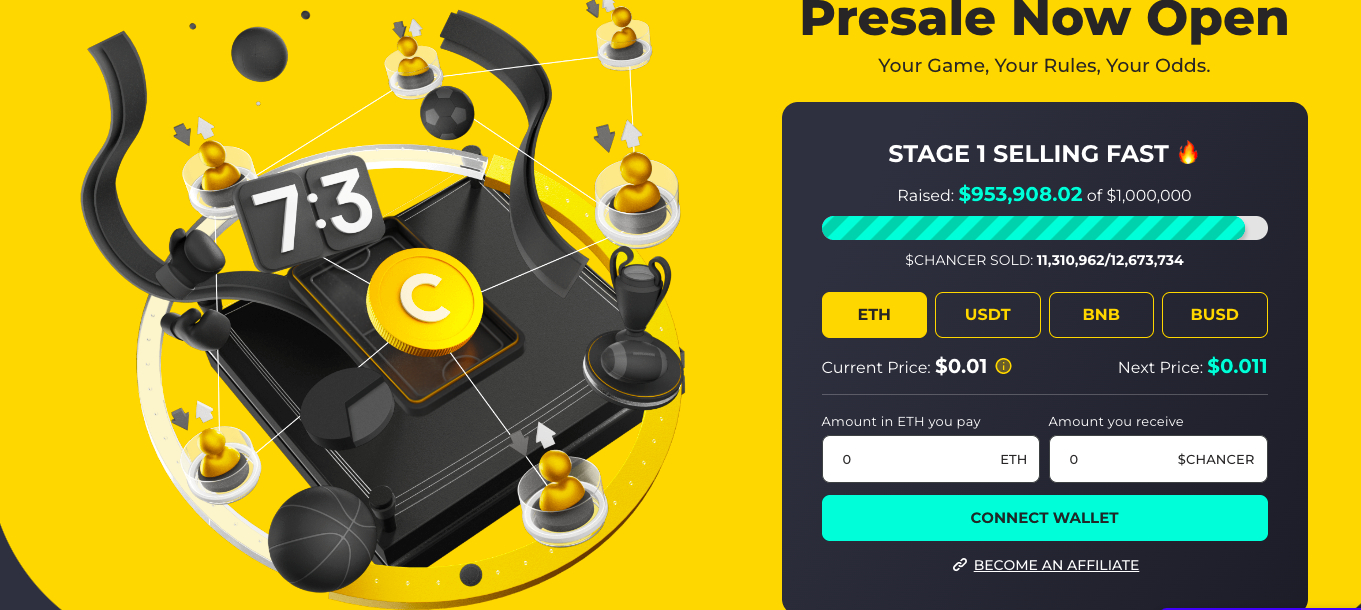 $CHANCER token holders will be able to create and engage in these live betting markets on the ecosystem. Built on the Binance Smart Chain, Chancer ensures that the bets are 100% transparent and give access to customized predictive markets. On this blockchain, $CHANCER, the native cryptocurrency, can be transacted at a low cost with higher scalability. 
The platform will also use real-time communication capabilities to offer live-streaming powers within the betting platform. On the live markets, users will also receive $CHANCER tokens as a part of their winnings. By holding $CHANCER, users can also enjoy discounted fees for creating or participating in the various predictive markets. The platform will also introduce a staking mechanism, allowing token holders to earn passive income with $CHANCER. 
Currently, $CHANCER is priced at $0.01 during the ongoing token presale. Since the presale started, this cryptocurrency has raised over $950K. By joining the presale, you can also be one of the 10 lucky winners to win from a giveaway pot of $100K. 
13. DogeMiyagi – Buy NFTs and Join a DAO with the $MIYAGI Token 
DogeMiyagi is a meme cryptocurrency that has been named after the popular character from the Karate Kid, Mr. Miyagi. $MIYAGI, the native cryptocurrency, will be at the center of the DogeMiyagi ecosystem. 
The $MIYAGI token will be used within the ecosystem to complete cross-border payments and act as a peer-to-peer cryptocurrency. After the presale ends, the token can be leveraged for various purposes in the ecosystem.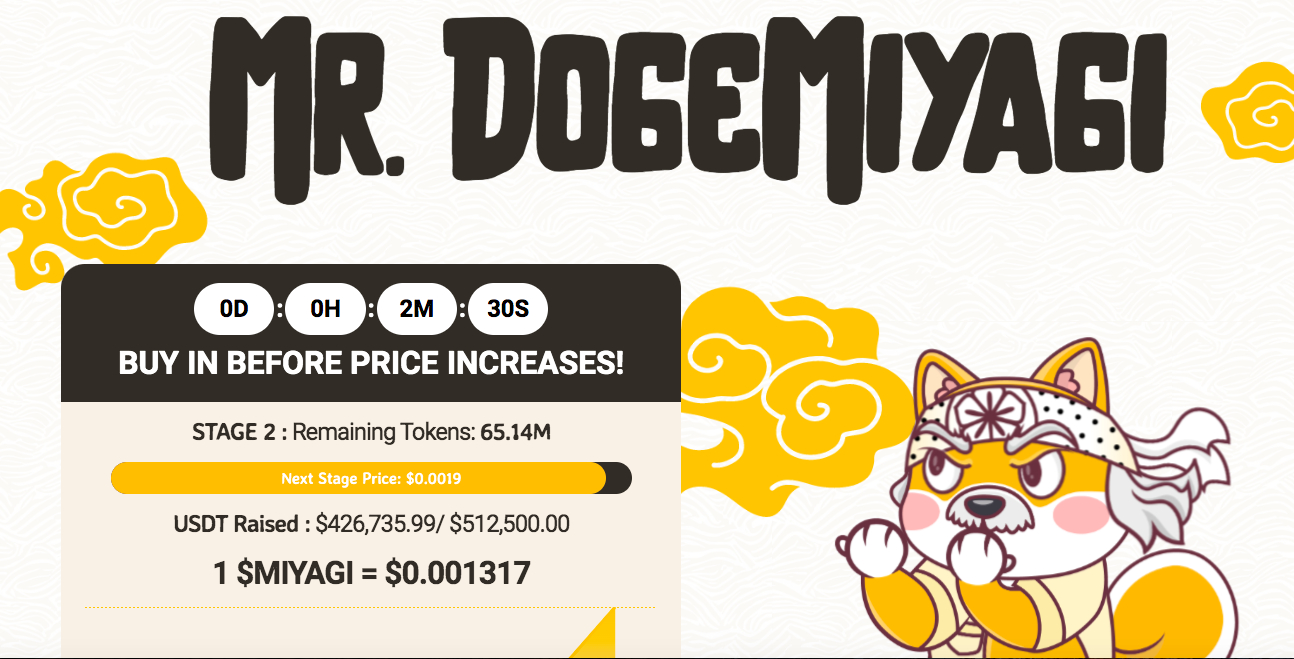 For instance, token holders can purchase various NFTs from within the ecosystem. Currently, the DogeMiyagi NFT project is in the development phase. However, the NFTs are supposed to give holders access to various rewards and privileges within the ecosystem. 
Eventually, $MIYAGI tokens will also be used to join the decentralized autonomous organization (DAO). Thus, token holders will be able to have a say in the platform's future outlook. Thus, this token offers meme tokenomics and aims to generate use cases to help increase the trading volume. 
At the time of writing, $MIYAGI is priced at $0.001316 per token. The presale has raised more than $400K since it started.
Where to Find the Best Crypto ICOs
When looking to buy ICO tokens, finding the most promising cryptos can be easier said than done. Investors can look in several places to find the best upcoming ICO. CoinMarketCap provides a calendar of scheduled ICOs and even IDOs (initial decentralized offerings). 
Social media is where most crypto projects announce to the masses about the offering and is a handy way of getting the word out quickly and spreading it to millions of people. 
The crypto community is largely based on Twitter. Crypto on Reddit, a popular social platform, is another source to locate ICOs, as are CoinGecko, CoinList and CoinSniper, which all have calendars similar to CoinMarketCap.
To get an advantage over the market by locking in the best prices, investors should search for crypto presales. They provide insight into how a token may perform during its ICO, however, after finding ICOs it is vitally important to do further research on the projects. 
Given the number of malicious operators in the space, investors must conduct due diligence to avoid being scammed on rug pulls or honey pots. You should read websites, whitepapers and roadmaps thoroughly – if they are poorly put together, unclear or vague, that is usually a red flag.
Doxxed teams usually indicate a project is honest, whereas hiding behind anonymity is another red flag. However, one exception to that rule is that many meme projects have anonymous – including Dogecoin and Pepe – so investors should take extra care by looking at other elements of the project.
Social media is also a good place to find opinions on a project, although beware of FUD, with large followings and activity a sign that a project has interest and buzz. However, you must also look out for bots and spammers and also always ensure you are sending funds to the correct contracts and not imitators with malicious intentions.
Is an ICO Coin a Worthwhile Investment?  
Some upcoming ICOs in 2023 can be a sound investment, providing several benefits to investors.
Capital Appreciation
Investors can potentially receive high returns by buying the coin the moment it ICOs to lock in the lowest price. Many coins are high in demand during ICOs, resulting in a price spike. 
The crypto market is highly volatile, and some projects have provided investors with triple digital returns within days of their ICOs.
Passive Income
The best upcoming ICOs to watch are ones enabling investors to earn passive income. They do that by crypto staking, requiring investors to lock in their cryptos for a certain period to receive rewards. 
Another way is with interest accounts. Investors keep their cryptos in an interest account and receive tokens as rewards. 
Use Cases
Crypto projects that solve real-world problems and make people's lives more convenient tend to receive a lot of attention. 
The best new ICO crypto usually provides utility for its users and some projects, such as DeeLance which will revolutionize the freelance economy and yPredict, which uses AI and machine learning to help crypto traders and investors.
Conclusion
Our guide has reviewed some of the best upcoming ICOs in 2023, detailing each project's use case and how they benefit investors.
After comparing all the new ICO crypto, we found Bitcoin ETF Token (BTCETF) to be the top option. It's a unique concept that is connected to major events in the real-world crypto market.
In addition, the ICO offers strong yields, discounted presale pricing, and an aggressive 25% token burn, all of which are very attractive incentives for the modern investor. 
FAQs
What's the most popular ICO to invest in?
Bitcoin ETF Token us the most popular ICO to invest in, as it's tied into an eagerly anticipated regulatory ruling within the larger crypto markets. It also provides a number of incentives to investors. 
How do I find new ICOs?
Investors can follow the ICO calendar on CoinMarketCap or keep up to date with the crypto community on Twitter and Reddit. Check out crypto presales to find coins that may ICO. 
How do I invest in an ICO coin?
A crypto project makes its new coin available on a specific exchange. Investors need to open an account on that exchange and fund their accounts with fiat currency. Then, they need to decide how many coins to buy and open a buy position. 
---