All-in-One Web3 Trading, DeFi, P2E Gaming & Metaverse Platform Launchpad XYZ Hits Major Presale Milestone – Time to Buy?
Disclosure: Crypto is a high-risk asset class. This article is provided for informational purposes and does not constitute investment advice. By using this website, you agree to our terms and conditions. We may utilise affiliate links within our content, and receive commission.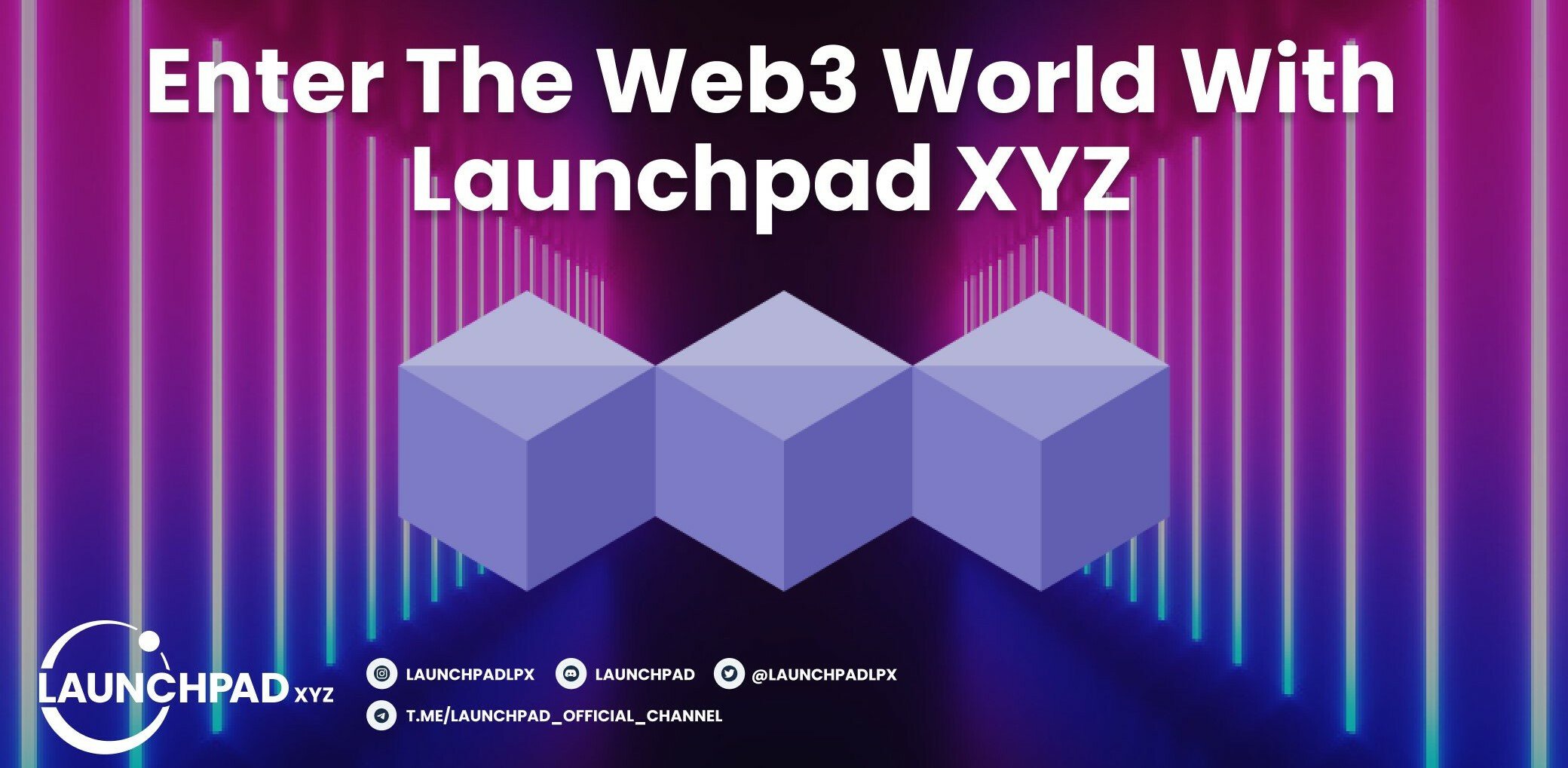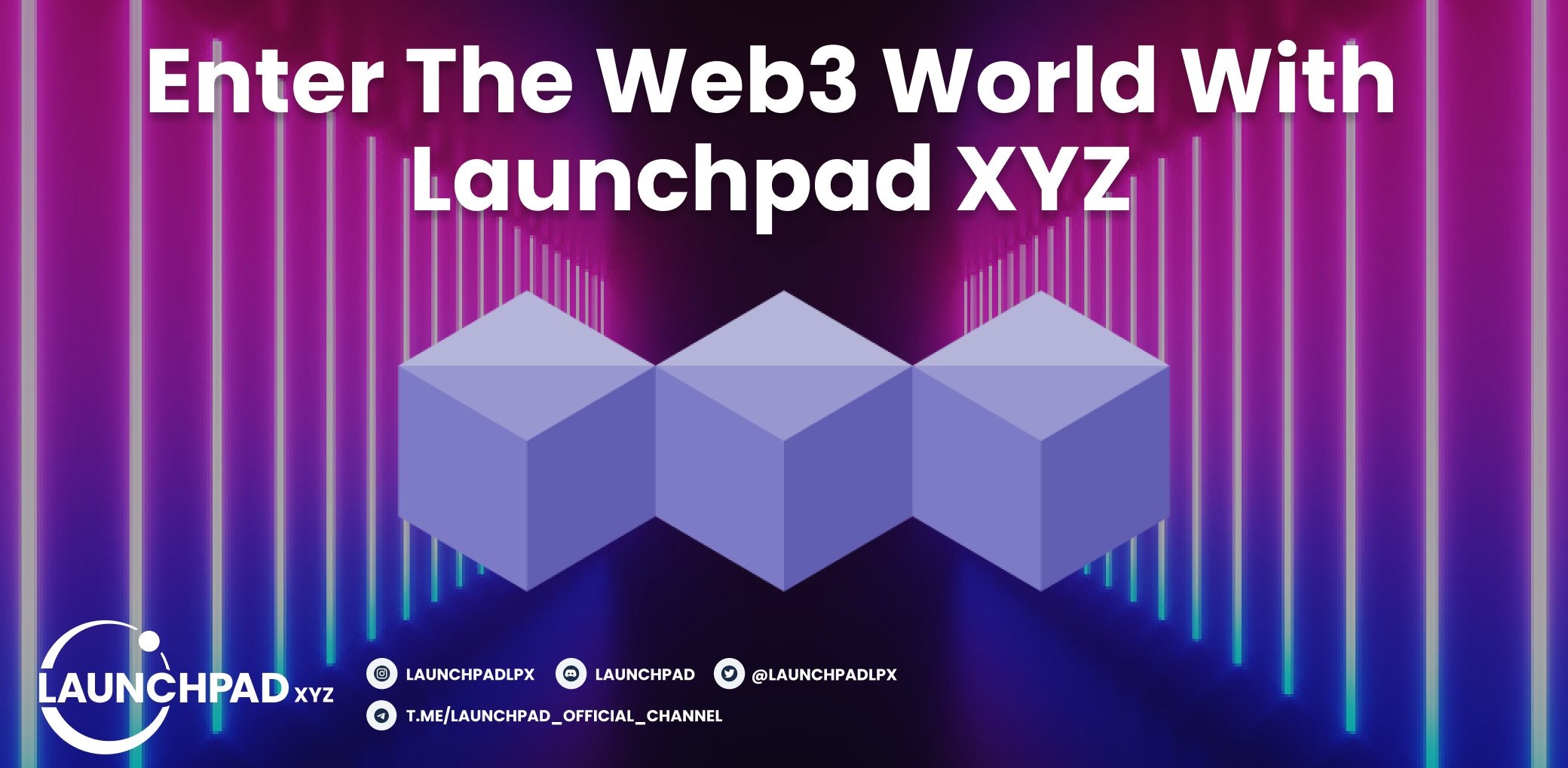 Launchpad XYZ has an ambitious vision for the future of web3. The platform envisions constructing an all-in-one hub where users can navigate opportunities in DeFi trading, NFTs, play-to-earn gaming, and the metaverse—and it looks like it will have the resources to pull it off.
To fund this vision, Launchpad XYZ is in the midst of a presale for its $LPX utility token—and it has already raised over $450,000, signaling strong interest in the project.
🎨🚀 Whether you're an #NFT artist or collector, Launchpad XYZ can be your home!

Get ready to showcase your creativity by curating and displaying your collection in your own profile gallery 🔥

Join our #Presale today ⬇️https://t.co/yYq4jnPZiL pic.twitter.com/NViJJXjOSj

— Launchpad.xyz (@launchpadlpx) May 16, 2023
With a goal of onboarding 10 million new web3 users, the company is developing tools and resources to help crypto enthusiasts access a portal to the decentralized web, including for finance and blockchain-based games.
The $LPX token will be central to accessing benefits and shaping Launchpad XYZ's platform. As the project prepares to roll out key features and list $LPX on major exchanges, interest in this metaverse platform is rising fast.
Metaverse Platform Taking Off
Launchpad XYZ has a clear vision: to create a more accessible web3 space. Currently, this space is perceived as somewhat scattered and daunting.
Launchpad XYZ plans to address this by constructing a user-friendly, curated portal that offers access to the best projects in the blockchain arena.
"From NFTs to play-to-earn games, Launchpad XYZ will provide an unbiased window into the latest and greatest experiences Web3 has to offer," the company stated recently.
By doing so, the metaverse platform will act as an informative guide, easing users' journey through the blockchain landscape.
Gateway to Crypto Trading
One of the unique features of this metaverse platform will be its function as a DeFi trading terminal.
It will be designed to equip users with the tools they need to analyze, trade, and invest in various web3 assets, including NFTs, fractionalized assets, and utility tokens.
👽 Hey there, ready to blast off to the ultimate home of #Web3?

At Launchpad, we are building a platform that has everything you need to find the next Web3 assets that could do 100x 💥

Join our #Presale now 💻💰https://t.co/yYq4jnPZiL pic.twitter.com/HFIVAdlW8F

— Launchpad.xyz (@launchpadlpx) April 27, 2023
The platform is generating excitement among crypto investors and traders, particularly with its pledge to provide the necessary resources to uncover the next 100x Web3 asset.
This anticipation is fueled further by Launchpad XYZ's recent announcement that presale analysis will be incorporated into its ecosystem, offering users an additional layer of security.
Education and Gaming: Diverse Offerings of the Launchpad XYZ
Beyond crypto trading, Launchpad XYZ also prioritizes education. It will feature an "Alpha" section, designed to help newbies understand what truly impacts their ability to generate yield from Web3.
The project recognizes the importance of staying informed in the dynamic crypto market as well.
Launchpad XYZ will launch a regular newsletter called "Trading Edge," curated specifically for seasoned traders and investors, providing insightful information and analysis to enhance their trading strategies.
The metaverse platform also extends its reach into gaming. It will offer user access to the metaverse and play-to-earn web3 gaming through its metaverse library and web3 gaming hub.
To make this experience seamless, the platform has its web3 wallet, allowing users to take immediate self-custody of their crypto assets.
The Future of $LPX and Its Metaverse Platform
The $LPX token will be at the core of the Launchpad XYZ ecosystem, and individuals who stake a minimum of 10,000 tokens will be able to derive numerous benefits.
These include fee discounts, access to NFT mint whitelists, presales, beta play-to-earn game launches, and community prestige badges.
The purpose behind these incentives is to promote the sustained retention of the token, potentially mitigating selling pressure once the token becomes available on major cryptocurrency exchanges.
As Launchpad XYZ prepares to introduce some of the platform's primary features in Q3 2023, many observers anticipate substantial user adoption.
This, in turn, could spur significant demand for $LPX. With a maximum token supply of 1 billion, $LPX will enter the crypto exchange later this year with a fully diluted market cap of $70 million.
The company's ambitious goal is to reach a $10 billion market cap by 2025, which could translate to potential gains for $LPX investors.
The future appears promising for this metaverse platform. By creating a seamless gateway into web3, Launchpad XYZ hopes to play a significant role in bringing blockchain to the masses.
Their mission is not just about facilitating transactions, but also about creating a space that allows brands to harness the power of immutable contracts and validated data.
The metaverse platform's ultimate goal is to help brands onboard the next 10 million Web3 users, providing them with tools, knowledge, and audiences that align with the current infrastructure.
This ambitious vision, combined with the platform's unique features and potential for the $LPX token, has placed Launchpad XYZ in the spotlight of the cryptocurrency market.
Delving into Launchpad XYZ's Web3 Metaverse Platform
With the vision to build an inclusive web3 ecosystem and $LPX token capturing significant interest, Launchpad XYZ is establishing itself as a metaverse platform to watch.
🤔💰 ICO? Altcoin? What are those terms?

Don't freak out, Launchpad XYZ will provide you with easy-to-understand guides and helpful resources for all your trades on our #Decentralised #Exchange 📚💡

Join our #Presale and pack up some $LPX now ⬇️https://t.co/yYq4jnPZiL pic.twitter.com/YTN1yNxyqt

— Launchpad.xyz (@launchpadlpx) May 15, 2023
By creating a one stop portal into decentralized opportunities, this project will empower users with the knowledge and tools to navigate digital assets, gaming, and the metaverse.
For those looking to delve into blockchain's new frontier, Launchpad XYZ could be just the place to start.
---