5 Best Crypto Projects to Invest in 2023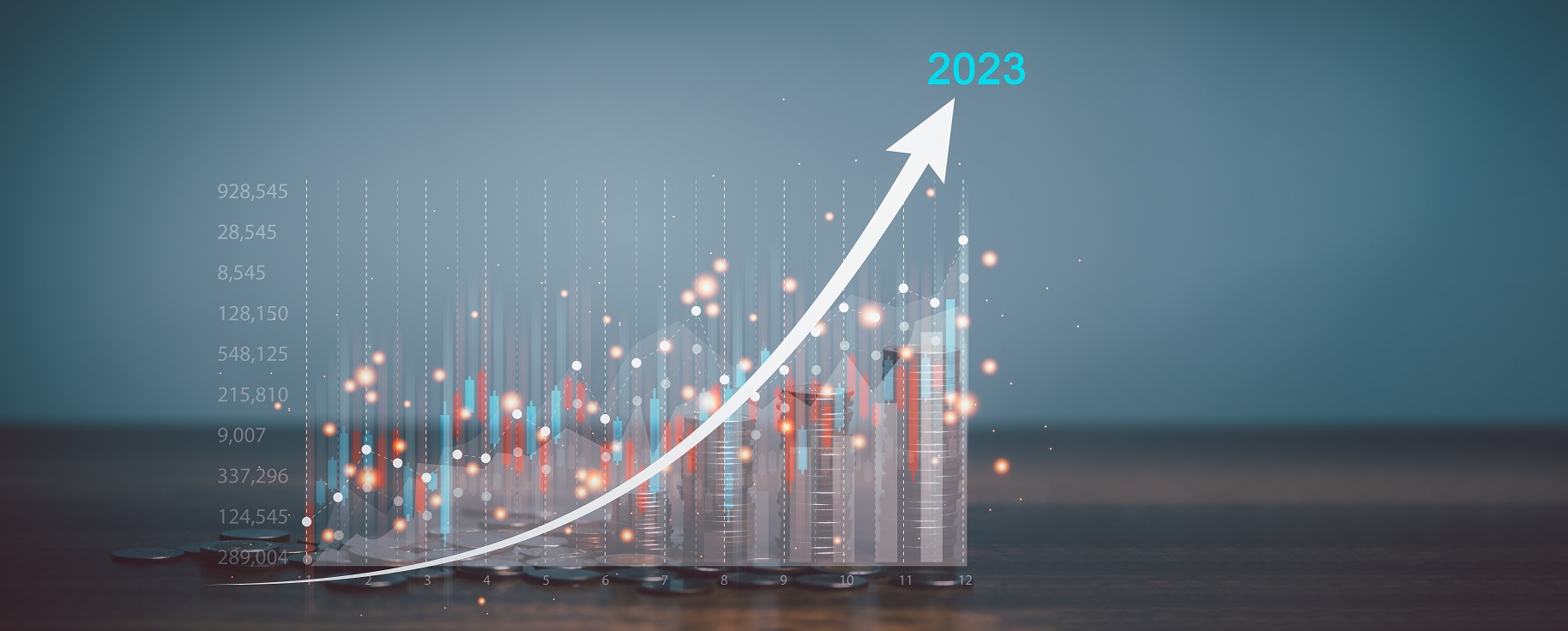 With blockchain technology continuing to advance at a remarkable pace, crypto presales have established themselves as a strategic entry point for investors seeking to capitalize on the early stages of innovative crypto projects.
By participating in presales, investors have the opportunity to contribute to the funding and development of promising ventures while securing tokens at preferential rates before their official release to the broader market.
Crypto presales offer a unique avenue for investors to potentially generate returns while actively supporting the growth and success of emerging blockchain initiatives.
As the cryptocurrency sector continues to evolve in 2023, a selection of five crypto projects has been curated, each exhibiting the potential to drive change in the crypto space.
These projects are distinguished by their blend of inventive technology, social and environmental impact, and robust prospects for growth in the crypto space.
ecoterra, yPredict, DeeLance, Sponge, and AiDoge are some of the best crypto projects to look at in 2023.
ecoterra: A Web3 Crypto Project Promoting Environmental Stewardship
ecoterra has swiftly risen to prominence, amassing over $3.3 million in its presale within a month.
The driving force behind this success is the project's Recycle2Earn app, which has garnered significant attention from investors who recognize the dual potential for high returns and environmental impact.
The Recycle2Earn app is the cornerstone of ecoterra's ecosystem, providing a system of incentives for those who recycle and incentivizing ecological impact actions.
The app's ecosystem is built on three key components: a platform for the exchange of recycled materials, a dedicated marketplace for carbon offsets, and an impact profile feature that diligently monitors and documents the ecological contributions of its users.
ecoterra's presale is currently in Stage 6, with only a limited number of tokens remaining at the price of $0.00776.
As the countdown continues, anticipation builds for the forthcoming transition to Stage 7, where the token price is slated to rise to $0.0085.
The project's alignment with the global mission to combat climate change has been a key factor in its rapid ascent.
ecoterra's use of non-fungible tokens (NFTs) to represent milestone impact actions and its token income stream for renewable electricity generation are just a few of the innovative features that set it apart.
The crypto community is eagerly anticipating the launch of ecoterra's beta app, scheduled to be released by the end of the year.
As the project continues to forge partnerships with global brands and integrate them into its ecosystem, ecoterra is poised to become a trailblazer in the crypto circular economy.
yPredict's Crypto Presale Gains Momentum: New AI Ambassador Program and Strategic Partnership Announced
yPredict is an AI-driven trading and market intelligence platform that has recently launched a viral crypto presale.
The presale has been met with enthusiasm, and yPredict is further bolstering its momentum with the announcement of a new ambassador program and a strategic partnership.
yPredict's platform stands out for its use of artificial intelligence to provide crypto price predictions with institutional-grade accuracy.
yPredict's recently launched AI Ambassador Program is designed to acknowledge and reward early investors who actively promote yPredict's vision on social media platforms.
The ambassador program is expected to strengthen the sense of community among yPredict's supporters and investors.
In addition to the ambassador program, yPredict has forged a collaboration with ShubPy, a development partner with expertise in scalable solutions.
This partnership aims to enhance yPredict's AI-powered product and ensure its scalability.
The presale of yPredict's $YPRED crypto token has been met with remarkable success, with sales already surpassing $728,000.
As the presale progresses to its fourth stage, potential investors have the opportunity to acquire $YPRED tokens at a discounted price of $0.05.
However, this window of opportunity is limited, as prices are set to increase to $0.07 in the next presale stage.
By offering invaluable market insights to traders, yPredict's collection of AI-powered instruments aims to change the way people do cryptocurrency trading.
The platform's AI models analyze vast quantities of price data to identify trends that may otherwise go unnoticed.
This capability gives traders an edge in the fast-paced and volatile crypto market.
As AI adoption continues to grow and the crypto market matures, yPredict is well-positioned to thrive in 2023 and beyond.
DeeLance Is a Crypto Project Pioneering the Future of WEB3 Freelancing and Recruitment
DeeLance, an innovative web3 recruitment platform, is gaining attention from investors in the crypto space with its presale, which recently surpassed the $700,000 milestone.
Launched just over a month ago, DeeLance's presale has garnered significant attention from investors eager to secure $DLANCE tokens before the price increases from $0.029 to $0.033 in the next stage.
The DeeLance platform aims to disrupt the freelancing industry by tokenizing freelance work products into non-fungible tokens (NFTs), ensuring secure and transparent ownership transfer.
This unique method aims to tackle prominent obstacles within the online gig economy, including violations of intellectual property rights and payment fraud while providing unmatched security for every participant.
DeeLance's user-friendly platform stands out for its simplicity and low fees. The signup process is straightforward, and no browser plugins or credit card details are required.
Payments are fast, secure, and transparent, facilitated through crypto and smart contracts.
The DeeLance Metaverse, a decentralized freelancing and recruitment metaverse platform, is set to transform remote and contract working in 2023.
The metaverse will offer a seamless working environment where users can socialize, work, and earn.
Customizable avatars, virtual land and office space, billboard advertisements, and exclusive access to tools and services are just a few of the features that make the DeeLance Metaverse a game-changer.
The $DLANCE token, an ERC-20 token issued on the Ethereum blockchain, serves as the native token of the platform.
Token holders can engage in NFT trading, qualify for NFT drops, and unlock the Metaverse VIP Experience.
With 30% of the total 1 billion $DLANCE tokens available in the presale, investors have a unique opportunity to secure tokens at a discounted price.
SPONGE's Rapid Success and Growing Community
$SPONGE, a meme coin that has garnered significant popularity on the Uniswap exchange, is demonstrating remarkable resilience in the face of recent turbulence in the cryptocurrency market and with meme coins especially.
The meme coin $SPONGE continues to expand its presence on trading platforms with its latest listing on the Poloniex centralized exchange (CEX) earlier today.
This marks the fourth CEX listing for $SPONGE, joining its recent listings on LBank, CoinW, and Toobit.
The coin's growth in accessibility is set to continue, as more exchange listings are expected in the near future.
The $SPONGE token has quickly established itself as a leader among the new batch of meme coins, attracting significant interest from traders and investors.
Despite the broader cryptocurrency market experiencing a downturn due to issues with bitcoin withdrawals on Binance, $SPONGE has shown remarkable resilience.
The $SPONGE community is expanding at an impressive rate, with over 8,500 holders, a highly active Telegram group of 17,000 members, and more than 27,000 Twitter followers.
The token continues to hold the No.1 spot on Dextools, and rumors of a connection with the Shiba Inu team are fueling further excitement.
As $SPONGE approaches a market cap of $100 million, investors are presented with an attractive entry point to capitalize on the token's momentum.
With its growing community, exchange listings, and strong market performance, $SPONGE is poised to make a significant impact in the meme coin space.
AiDoge's Crypto Project: Where AI Meets Meme Culture
AiDoge has experienced a significant surge in its crypto presale, successfully raising $1 million within a 24-hour timeframe.
The project's success is attributed to its unique combination of artificial intelligence (AI) and meme culture, which is embodied in its native token, $AI.
This token serves as the foundation for AiDoge's social media platform, where users can create and share memes generated by the platform's AI technology.
AiDoge's presale has now accumulated over $3.8 million from early investors, and the project's momentum shows no signs of slowing down.
The presale has advanced from stage 4 to stage 6 in under a day, a remarkable achievement considering that each stage is typically expected to last about a week.
The recent success of memecoins such as Sponge (SPONGE), Pepe (PEPE), and Floki (FLOKI) has piqued the interest of investors seeking the next promising memecoin.
The rapid increase in $AI sales suggests that many believe AiDoge has the potential to be the next big memecoin success story.
Investors currently have the opportunity to acquire $AI at a discounted price of $0.000028 per token.
The token is scheduled to be listed at $0.0000336 on major crypto exchanges in the next quarter, providing early investors with the potential for returns.
AiDoge's total token supply is set at 1 trillion, giving it an initial fully diluted market cap of $33.6 million.
AiDoge's platform introduces the concept of "meme-to-earn" (M2E), where users are financially rewarded with $AI tokens for creating popular memes.
The platform's AI technology will allow users to generate relevant and engaging memes based on text prompts.
The community can then vote on their favorite memes, and the platform promotes the best content while rewarding creators with tokens.
In addition to its meme generation capabilities, AiDoge's $AI token serves as the primary currency within the platform.
It can be used to purchase credits for generating memes, stake for daily rewards and benefits, and reward community members for voting and creating popular content.
As enthusiasm for AiDoge keeps escalating, it is recommended that investors move promptly to acquire their $AI tokens ahead of the subsequent rise in value.
The presale price is set to rise to $0.0000284 once the total raised reaches $4.05 million or after four days have passed.
AiDoge's success is attributed to its unique approach to meme creation and its integration of AI technology.
With the potential for significant growth in the coming months, AiDoge presents an intriguing opportunity for investors in the meme coin market.
---