How to Buy Bitcoin with a Credit Card?
Buying Bitcoins using a credit card used to be very difficult. But as the industry is spreading and encompassing many different methods, finding out how to buy Bitcoins with a credit card is not nearly as difficult as it used to be. There are...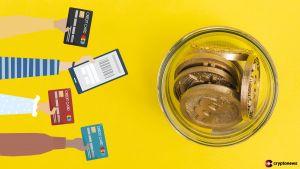 Buying bitcoin using a credit card is the fastest way to get your hands on bitcoin. Several years ago it used to be a slow and complicated process but now it as easy as pie. As a result, buying bitcoins with a credit (or debit) card is not exclusive to computer geeks anymore, and you could probably do it with your eyes shut.
How to buy bitcoin with a credit/debit card?
There are several ways to buy bitcoin with a credit or debit card. The easiest way to do so is by using a cryptocurrency exchange or brokerage service. Also, here's a list of our recommended services that support bitcoin purchases with credit and debit cards:
Make sure to see whether these exchanges allow credit or debit card purchases in your country. Also, check whether a bitcoin seller accepts your credit card. For example, at the time of writing, most exchanges accept credit and debit cards only from VISA and MasterCard.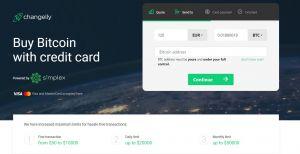 A step-by-step guide to buying bitcoin with a credit or debit card
The steps of buying bitcoin with credit or debit cards are rather straightforward. Although the process may vary using different exchanges, there are three main steps to buying bitcoin with a credit or debit card.
1. Open an exchange account.
Select a cryptocurrency exchange or service which allows credit/debit card BTC purchases in your jurisdiction. See our recommended exchanges list above, read our reviews, or ask your friends for recommendations in your region.
For instance, Switchere, Coinbase, Bitstamp, and CEX.io are considered the most beginner-friendly options. A broker like eToro is excellent for beginning investors, as you can make use of their social trading feature and learn how to trade along the way.
Services like Changelly, Coinmama, and BitPanda are among the most convenient options to buy BTC, while LocalBitcoins is a peer-to-peer platform that helps you exchange Bitcoins with other users directly.
Binance, KuCoin, and OKEx are great if you consider buying Bitcoin, as well as altcoins.
Due to the differences in regulations, the best exchanges to buy bitcoin may differ based on your country. For instance, the most convenient exchanges for Canadians differ from the best ones for Indians or the residents of the United Kingdom.
2. Get your account verified.
You need to verify your account before you can buy BTC with a credit or debit card. it involves the uploading of your passport, national ID, or other documents according to your preferred level of verification. Once approved and cleared, you can buy bitcoins with your credit/debit card.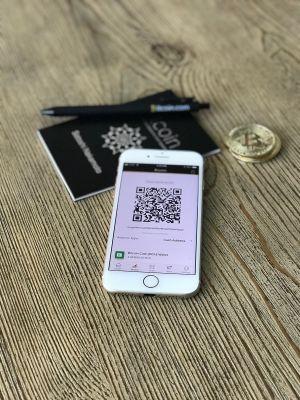 3. Place your bitcoin order.
Log in to the exchange account, select an option to buy BTC with a credit/debit card. Then you will be asked to fill in all the required details and complete the transaction. The bitcoins should be credited to your account almost immediately.
Mind that there might be restrictions on how much BTC you can purchase with your credit/debit card daily or weekly. Besides, every exchange has its terms concerning payment fees - typically, it's much more expensive to buy bitcoin with a credit/debit card compared with a bank transfer or crypto-to-crypto transaction. Check with the exchange of your choice before you hit that "place order" button.
Also, remember to stay safe! It's possible that sketchy, low-profile companies selling bitcoin may be collecting your card information and could use it to commit fraud.
Besides, don't ever leave your bitcoins in the exchange longer than necessary. If' you're not sure why you should do so, see our guide on "why you shouldn't leave your digital assets in cryptocurrency exchanges."
Buy Bitcoin with credit or debit card using Bitcoin ATM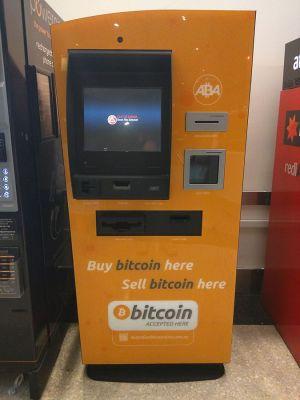 Alternatively, it is possible to buy bitcoin with a credit or debit card using a Bitcoin ATM or teller service. Websites like CoinATMradar.com can help you find the nearest one.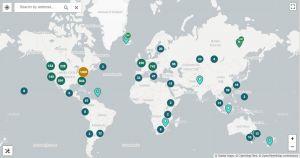 Here's how buying bitcoin using a Bitcoin ATM works:
Get a Bitcoin wallet. Any simple Bitcoin wallet will do, whether it is Samourai, Blockchain.info, Jaxx, Wasabi or Mycellium. If you want to be sure that your wallet is secure, get a hardware wallet like Trezor or Ledger.
Find the nearest Bitcoin ATM. Use CointATMradar or any similar Bitcoin ATM map.
Make an order. Tap the machine's touchscreen and follow further instructions. Select Bitcoin as the cryptocurrency of your choice. Some ATM's might ask you for ID or phone number verification, so you'll have to follow through with that if that's the case.
Scan the QR code and complete the purchase. Access your BTC wallet and find your public key. Scan it using the ATM's camera, insert cash into the machine, or pay for the order using a credit/debit card or cash.
Receive bitcoins to your wallet. That's it! Once your transaction is confirmed, you will receive BTC to your wallet.
Be aware of the hefty Bitcoin ATM transaction fees, which, in some cases, can reach up to 7-10%.
If you want to learn how to buy bitcoin and other cryptocurrencies with PayPal, click here.