How to Buy and Sell Bitcoin in India?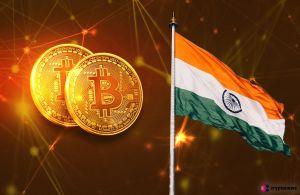 Regulatory concerns are not to be taken lightly, and India is no different: for example, the Indian government has said that Bitcoin can't be used as a part of the payments system. However, nobody expressly forbids people from trading in cryptocurrencies, as long as they're not treated as legal tender.
Thanks to all the hype surrounding cryptocurrencies lately, understanding how to buy and sell Bitcoin in India is critical for everyone who wants to take part in it.
There are several ways to buy, sell, or spend Bitcoin in India:
On a local or international exchange (read more about choosing one here)
By finding a local dealer on a marketplace like Localbitcoins.com and buying bitcoins from them with cash, credit card, via PayPal, etc.
By buying or selling goods or services for bitcoins.
If you would like to buy Bitcoin with cash, this can also be done by visiting the nearest Bitcoin ATM. However, at the moment there are no Bitcoin ATMs operating in India (according to CoinATMRadar.com).
How to buy or sell bitcoin in India using an exchange
Using a cryptocurrency exchange is one of the most popular and convenient ways to buy and sell bitcoin. However, due to bank-imposed (RBI) restrictions, you might not be able to fund your crypto exchange account using Indian banks. The situation has significantly affected the country's crypto landscape, even forcing to shut down some native cryptocurrency exchanges. Despite the RBI crackdown, it is still possible to buy and sell bitcoins in India.

The leading Indian Bitcoin exchanges are Bitbns, WazirX,Unocoin, and Koinex. Unfortunately, Unocoin does not allow for INR deposits and withdrawals at the moment, but it is possible if you use Koinex and Bitbns.
If you're going to use Bitbns, you will need to verify your account with Aadhar and PAN card to connect your bank account and deposit or withdraw cash to/from your Bitbns wallet. With Koinex, all you need to do is register on the exchange, verify your account and fund it via Loop - an Indian platform for P2P INR trades.
Once you have bitcoin, you can also use other international exchanges to trade it or sell it. The most popular ones include:
Buy or sell bitcoin in India via peer-to-peer platforms (P2P)
Not every bitcoin user is satisfied with the level of anonymity and security provided by online crypto exchanges. Despite their convenience, bitcoin trading remains largely popular in the peer-to-peer platforms, as they tend to offer their users more in terms of privacy and freedom.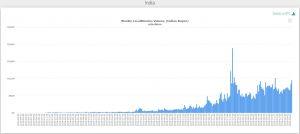 The most popular P2P platform is LocalBitcoins. It serves as a local advertisement board for everyone who wants to buy and sell bitcoin. Once you register on the platform, you post an ad or search for local people/institutions who want to buy or sell bitcoins via your preferred methods and for your preferred price. Once you find a suitable buyer/seller, you agree on the terms of the transaction (bank transfer, Paypal, face-to-face meeting, cash, etc.). Note that not every seller is trustworthy, so be sure to check their history and reviews beforehand.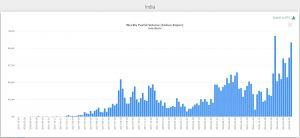 Paxful is another alternative to LocalBitcoins. It works in a similar manner.
Besides LocalBitcoins and Paxful, you can try decentralized P2P Bitcoin exchanges like Bisq and Cryptonex.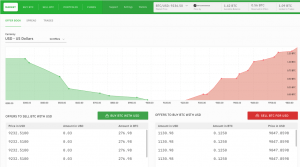 Bisq stands out from other exchanges mentioned above, as it is a decentralized crypto exchange that allows you to buy and sell cryptocurrencies (including bitcoin) without registration.
Cryptonex is another P2P crypto platform that lets you instantly exchange cryptocurrencies, INR, and other currencies using your credit/debit card. However, unlike Bisq, the service is not anonymous, and the onboarding process plus KYC/AML verification takes more time.
Last but not least, you can try to buy and sell bitcoins in India using a service like WazirX. Although the platform is still in beta, it includes both crypto-to-crypto exchange and peer-to-peer trading service which lets trade INR for Tether (USDT) cryptocurrency.
Buying or selling goods and services for bitcoin in India
If you don't want to or can't purchase or sell bitcoin using the methods mentioned above, you can obtain or use your bitcoins for goods and services. Although you won't be able to spend your bitcoins wherever you like, you can check websites like Coinmap.org to discover bitcoin-friendly services.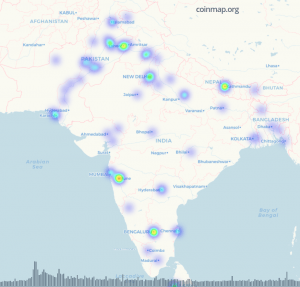 Otherwise, you can offer goods and services for bitcoin yourself. But don't forget to check with legal authorities how you can do so according to the law.
See our other guide for more information about how to accept bitcoin as a business.
These are the methods you can use to buy and sell Bitcoin (BTC) in India. Although currently there are no Bitcoin ATMs in the country, there are plenty of alternatives for how you can get BTC.
Despite the unwelcome regulatory climate, more and more innovative Indian Bitcoin trading platforms are emerging, thus sparking a new wave of financial freedom, censorship-resistance, and entrepreneurship in India.