Ending & Starting Bitcoin Bear Market, Spreading Crypto Firms, Scamming Scammy Scammers and 20 Crypto Jokes
Disclosure: Crypto is a high-risk asset class. This article is provided for informational purposes and does not constitute investment advice. By using this website, you agree to our terms and conditions. We may utilise affiliate links within our content, and receive commission.

This week in the cryptoworld: weekend crypto trading offered clues to stock investors as Tesla faced Shanghai lockdown, inflows into digital asset investment products reached USD 180m last week, Pantera said that the crypto bear market is probably over and a "massive rally" may follow, and Novogratz said that once the Fed pauses BTC is going to the moon. BTC and ETH rose then consolidated as DOGE rallied on Elon Musk's Twitter deal, CELO trimmed gains as the rally fueled by positive news stalled, Neutrino USD lost its peg after allegations that the founders had been artificially pumping WAVES, metaverse land prices fell but still outperformed ethereum over a year, and Worldcoin faced more issues. Gemini's report found that nearly 50% of surveyed crypto owners made their first buy in 2021, while a survey said that, despite an increasing interest in crypto, financial illiteracy hampers investments.
Two of South Korea's largest banks are set to launch a blockchain-powered digital certificate platform for military personnel, Starbucks aims to enter the NFT business by the end of the year, Kakao snapped up a controlling stake in Sakura Exchange BitCoin, private equity fund ACA Group is allegedly set to buy a controlling stake in bitFlyer, and Meta will introduce non-crypto virtual tokens. While MicroStrategy purchased another BTC 4,167 worth some USD 190.5m, Coinbase launched its new debit card, Coinbase and FTX are set to ramp up investment in India but experts warn that the country's crypto space may face chaos, and DBS retracted its plans to launch a crypto exchange for retail investors citing regulatory 'environment' concerns. Also, JPMorgan CEO said that DeFi and blockchain "are real". Meanwhile, Ukraine will auction off the received NFT donations, and Vitalik Buterin donated USD 5m to the country and its people. SkyMavis released the Early Access of its update Axie Infinity: Origin, and OpenSea started supporting Solana NFTs in beta.
Scammers hacked CoinMarketCap's CrypTown social network to sell fake 'CMC' tokens, Trezor revealed that its newsletter was compromised and their CISO shared tips on how to stay crypto-safe, and scammers seem to have found new NFT loopholes to take advantage of. And no, Sberbank isn't selling a 'cryptocurrency' on a DeFi exchange.
As Singapore's parliament passed a law that will oblige VASPs to apply for licenses, BIS' Agustín Carstens warned that a 'new inflationary era' is upon us with the central bank move likely to be unpopular, an expert panel said that building bridges between DeFi and CeFi could open up new possibilities for the use of CBDCs, a BIS-hosted panel said that DeFi is crucial for financial inclusion but that CBDCs are welcome despite their centralization, and WeChat Pay will offer digital yuan payment options as China's CBDC pilot expands. Meanwhile, some are concerned that El Salvador's aggressive crackdown on gang crime could undermine its standing in the bitcoin community, the US hit the crypto exchange Garantex with sanctions while the Russian Central Bank is afraid that crypto will replace ruble, and the Russian trade ministry wants Bitcoin miners to use domestic hardware.
Meanwhile, a Ukrainian Deputy Minister told us more about the crypto fundraising campaign, how it's going and what's next. Also, we asked big crypto players what's their strategy regarding Russia as more Russians support atrocities in Ukraine.

Also, Bitcoin lagged behind ethereum and altcoins despite the Strike, Robinhood, and legal tender news. And panelists at the Bitcoin 2022 conference warned that we should get mentally ready for lower BTC prices due to the changing macroeconomic landscape.
We are always ready!
And here are the other jokes.
____
Hey, CT! How's your day going?
Today I:

– Drank some cheap coffee
– Ignored the *englargement* emails
– Lost $10 trading $DOGE
– Told my wife to vacuum the house
– Ate pop tarts

Now off to walk my virtual dog in the metaverse

— Charlie (@btc_charlie) April 6, 2022
__
The man said 'wrong answers only'.
Antarctica to become first content to fully embrace The #bitcoin standard.

— Chad Spacey (@chadspacey) April 6, 2022
__
And then everybody clapped.
https://www.twitter.com/cobie/status/1510818747640348677
__
It's probably just Craig.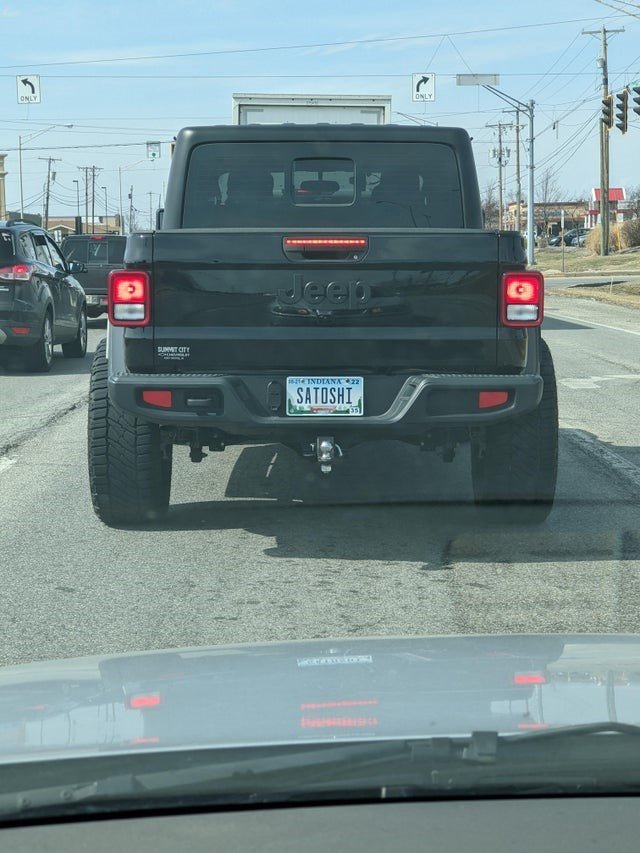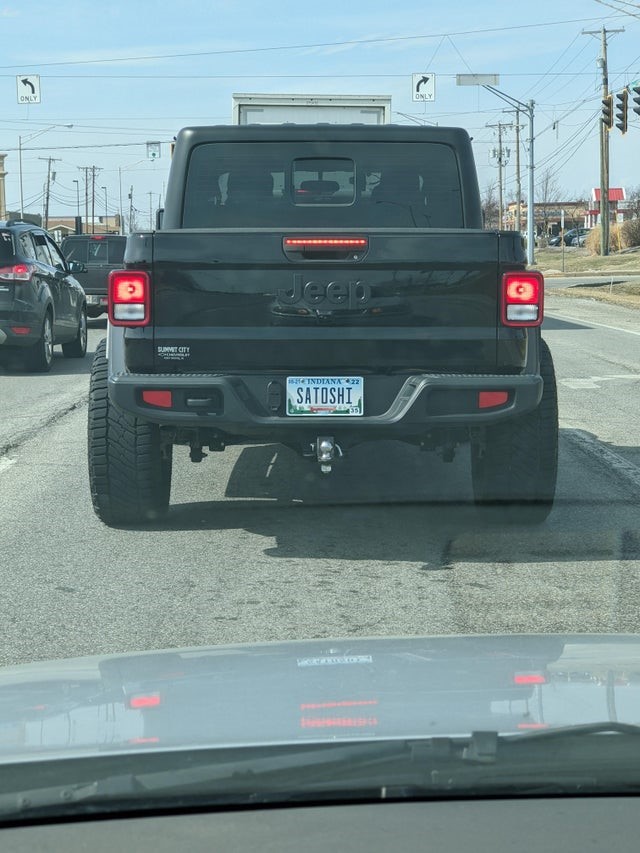 __
Let's check up on crypto traders, it's been a while.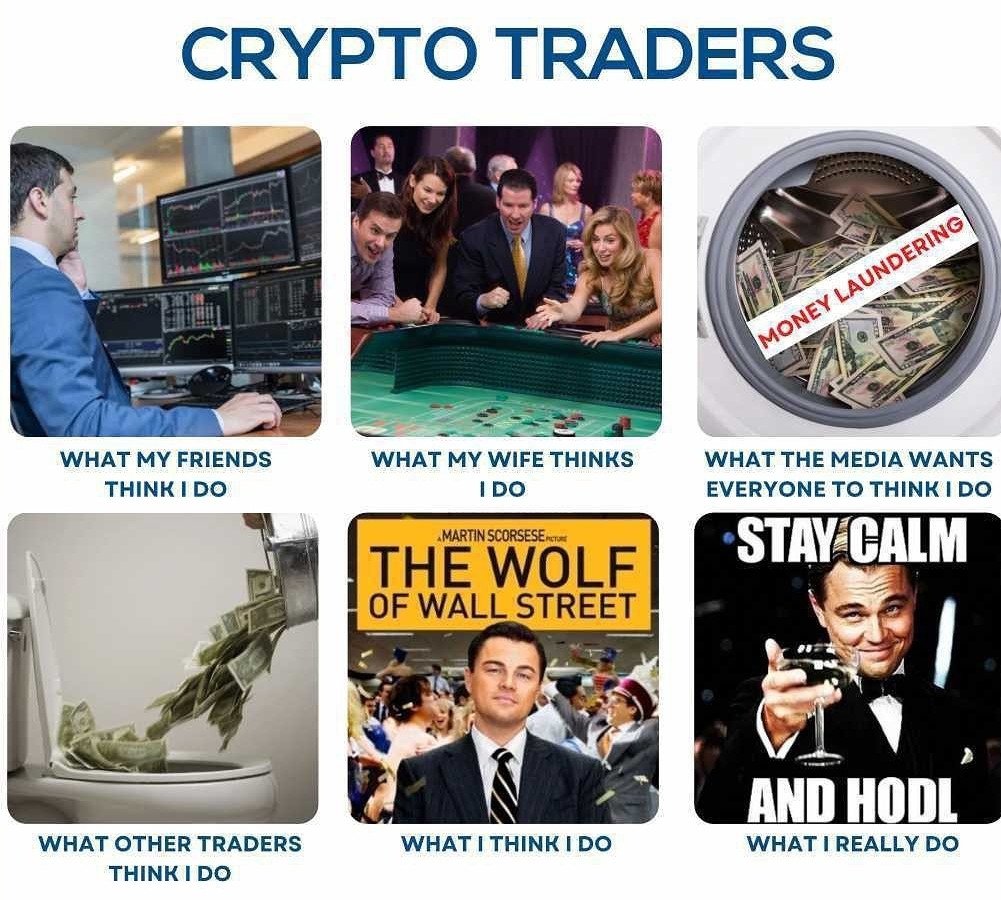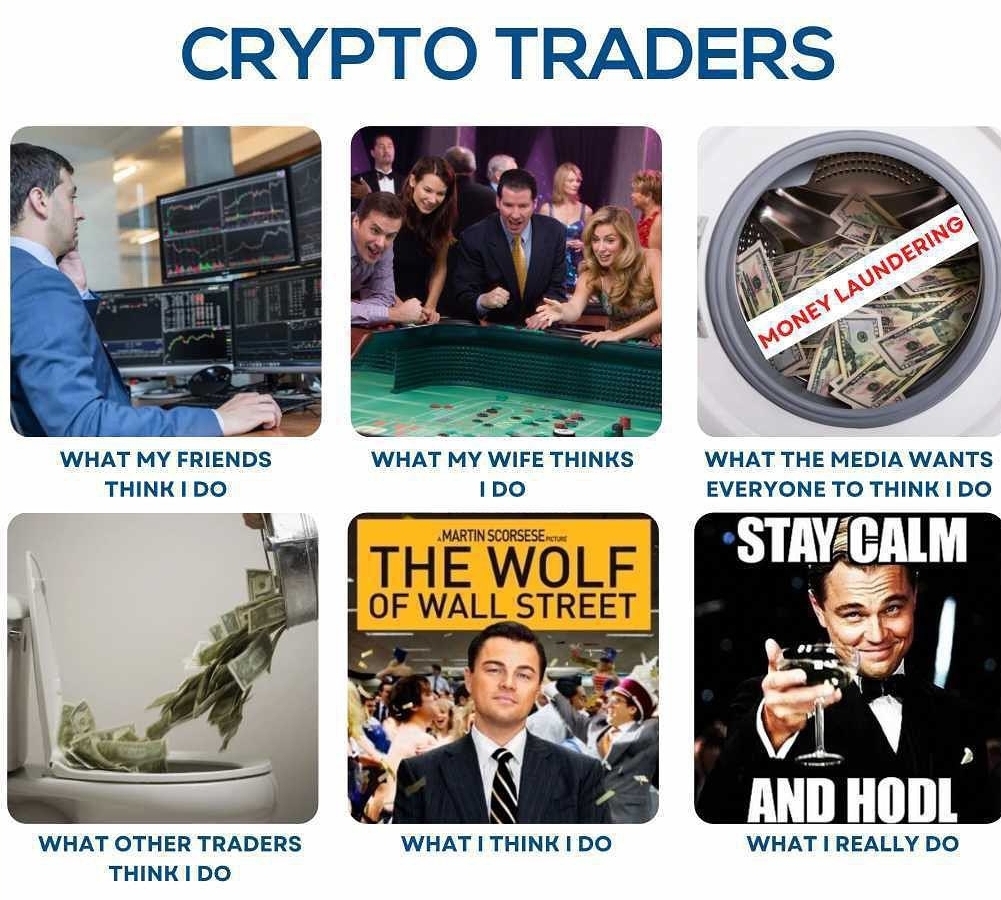 __
Crypto turning a hundreder/thousander into a millionaire.
Wow congrats on being a future billionaire

— Rob Paone (@crypto_bobby) April 5, 2022
__
Crypto turning a billionaire into a millionaire.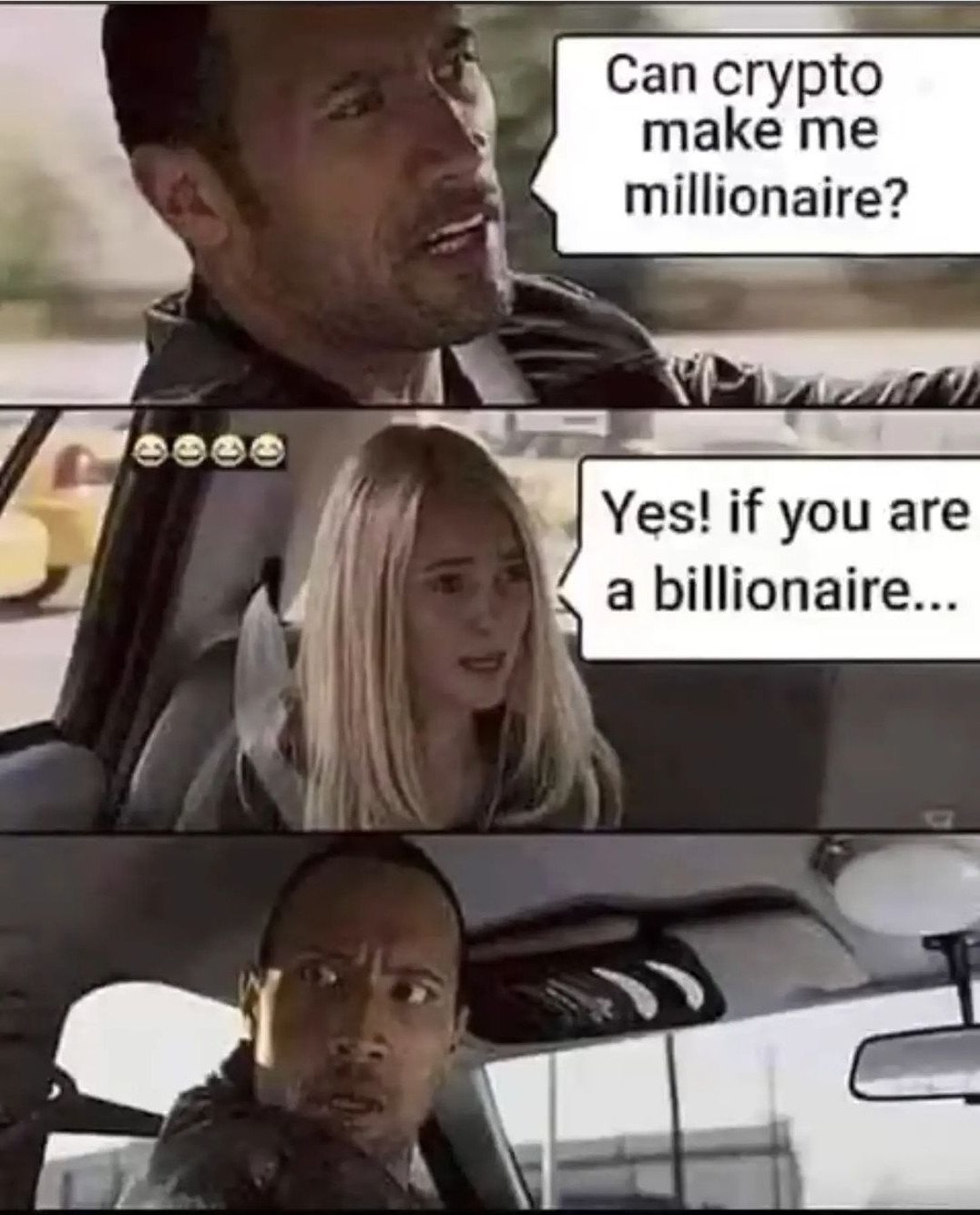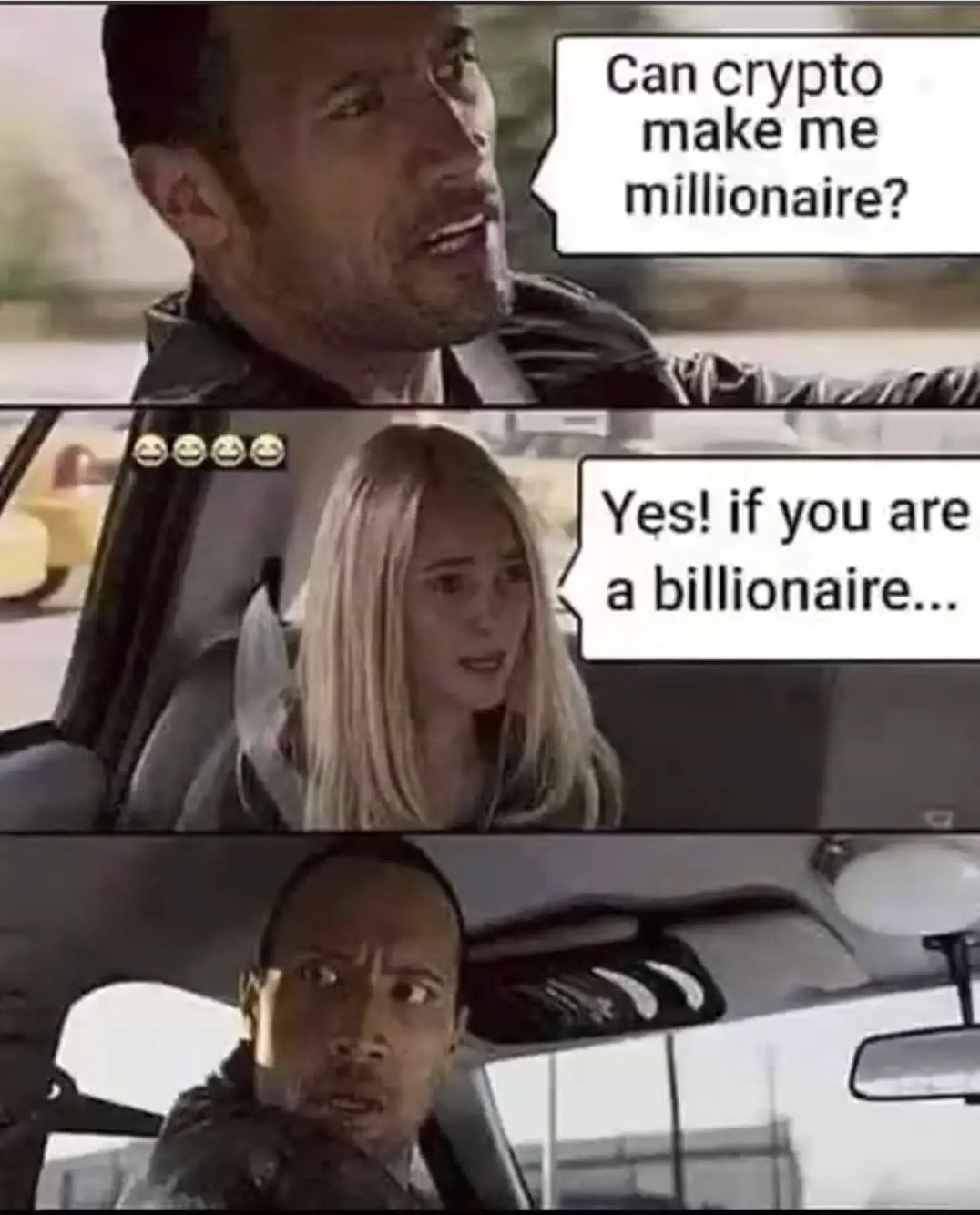 __
Why would you scare somebody like this?! So cruel.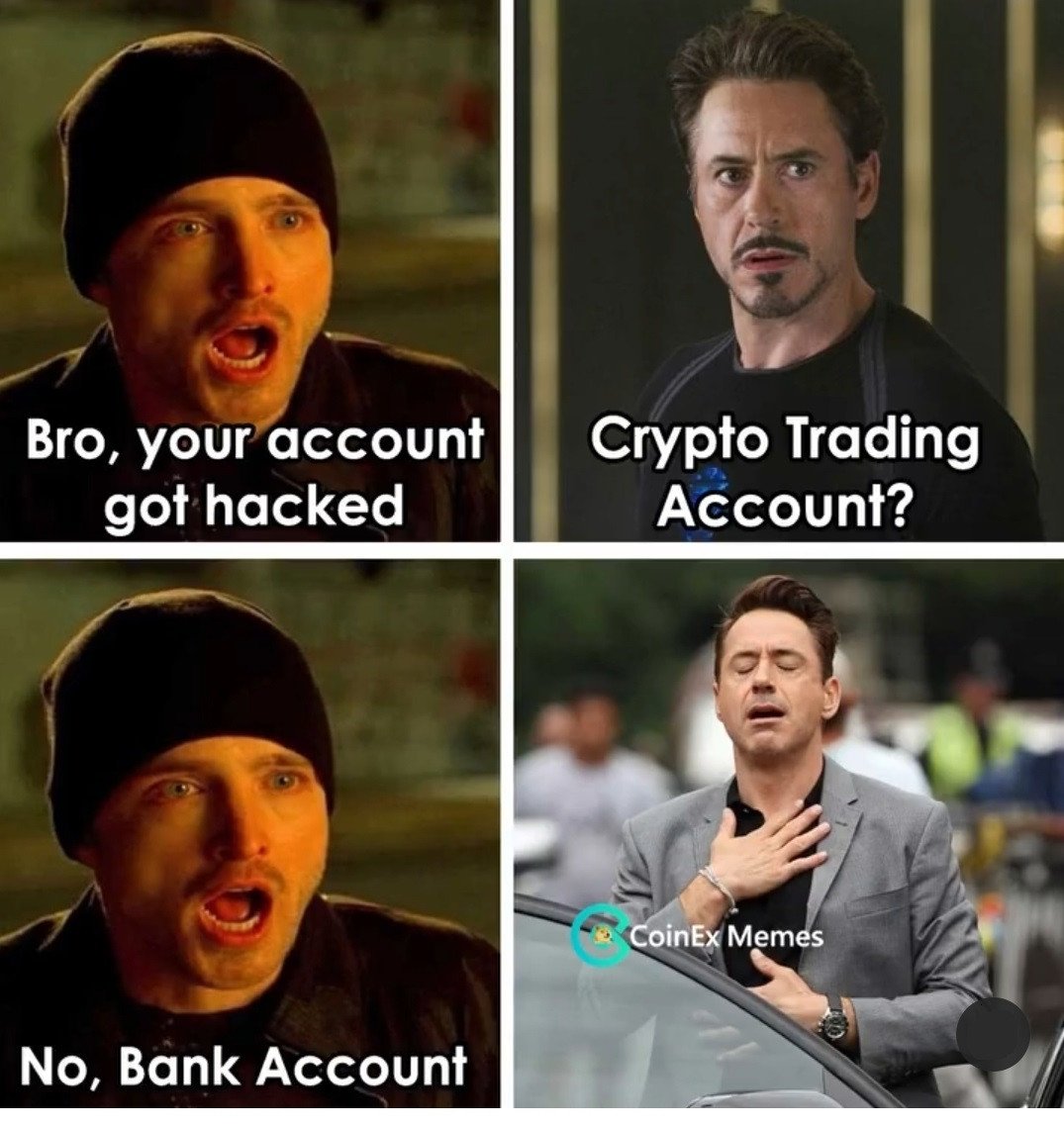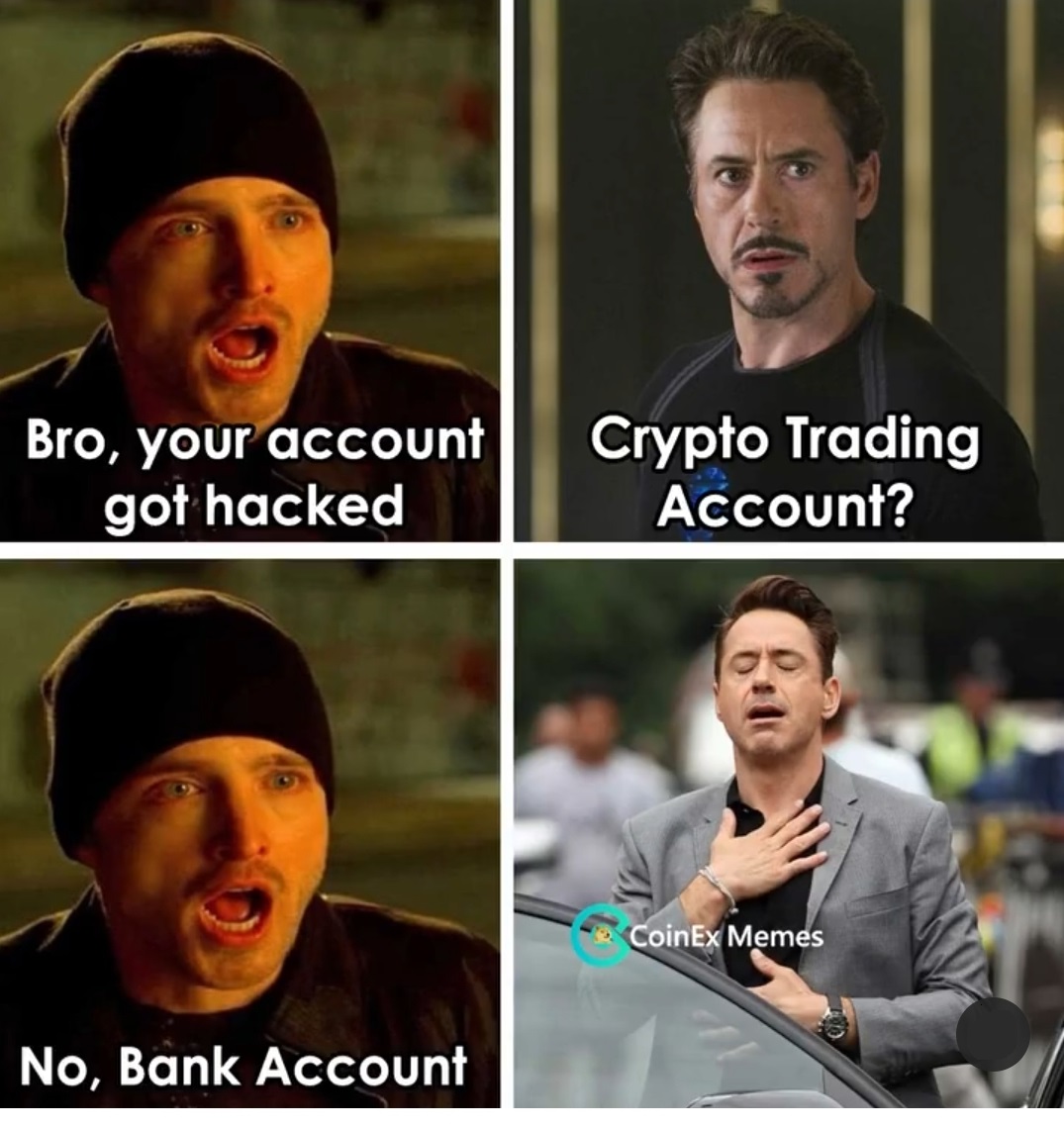 __
'Yeah? But then how do I know what they're doing if I look away? Like, Jesus, please.'
April 6, 2022
__
This is what happens when they tell a trader to stop looking at candles and go socialize.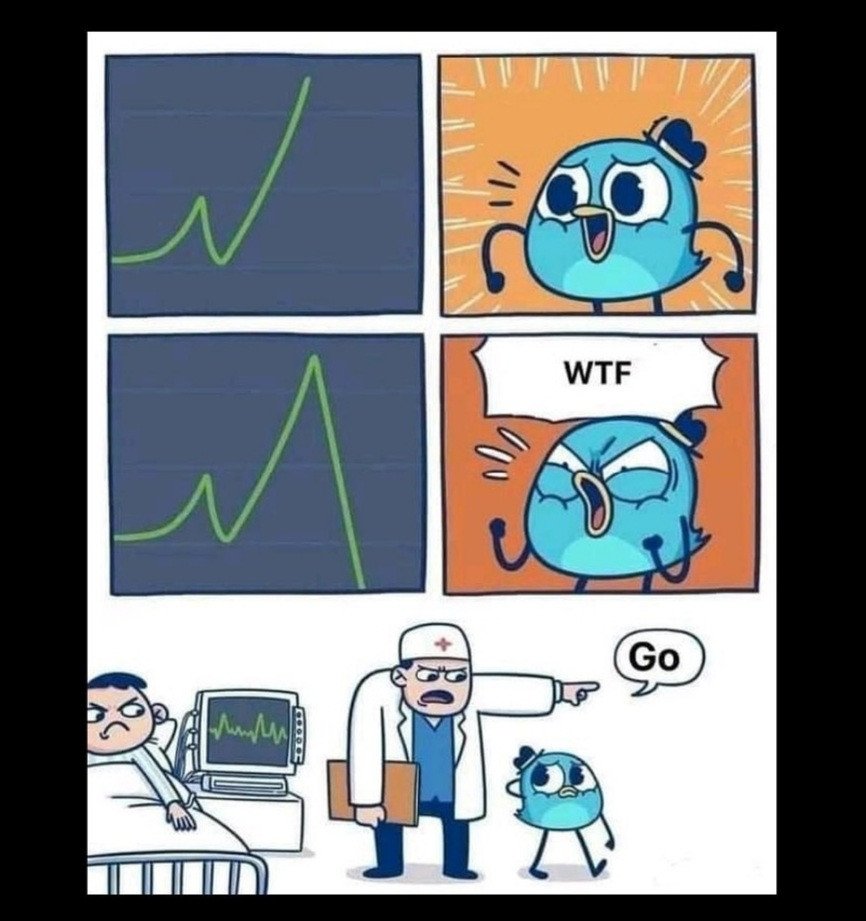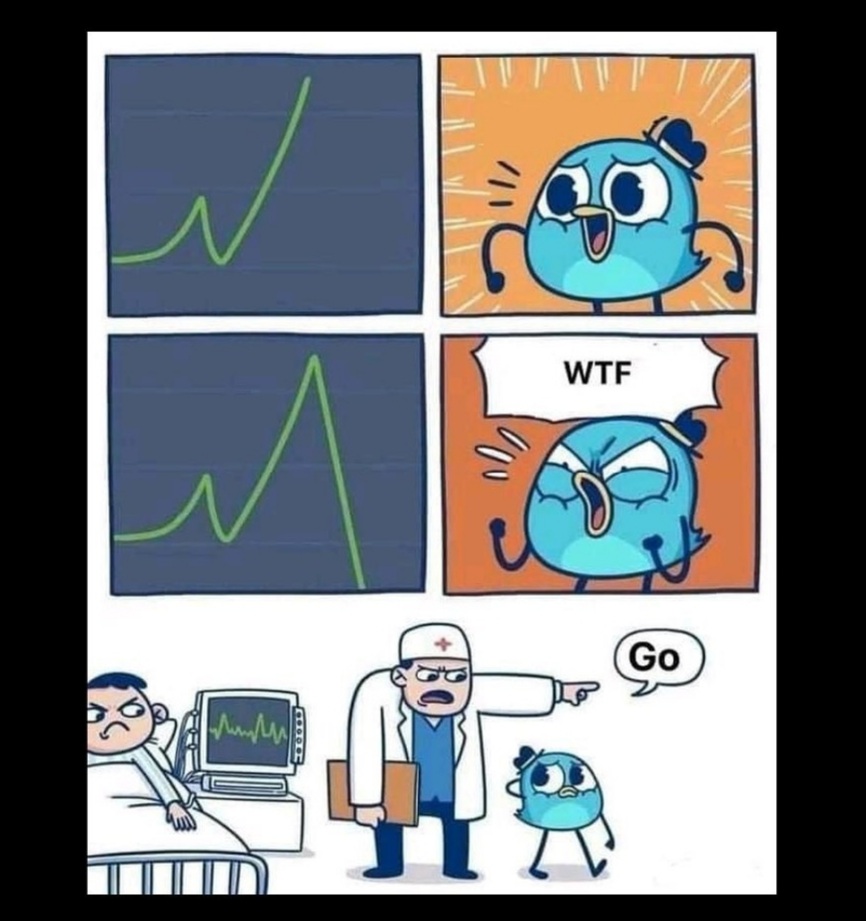 __
That's how it's done!
Watch and learn normies pic.twitter.com/iaiygtditY

— Eugene Ng 🌊 (I'm Hiring) (@Eug_Ng) April 8, 2022
__
Choose your setup. And, yes, as a matter of fact, you can have both.
Crypto traders have two types of setups pic.twitter.com/FLdH47CqWL

— The Crypto Dog 📈 (@TheCryptoDog) April 5, 2022
__
Here's a professional trader in the wild.
Tailing Do Kwon with my $50 weekly $BTC purchase pic.twitter.com/2WgZ4Xx9oj

— The Crypto Monk (@thecryptomonk) April 4, 2022
__
Can't blink or you'll miss it.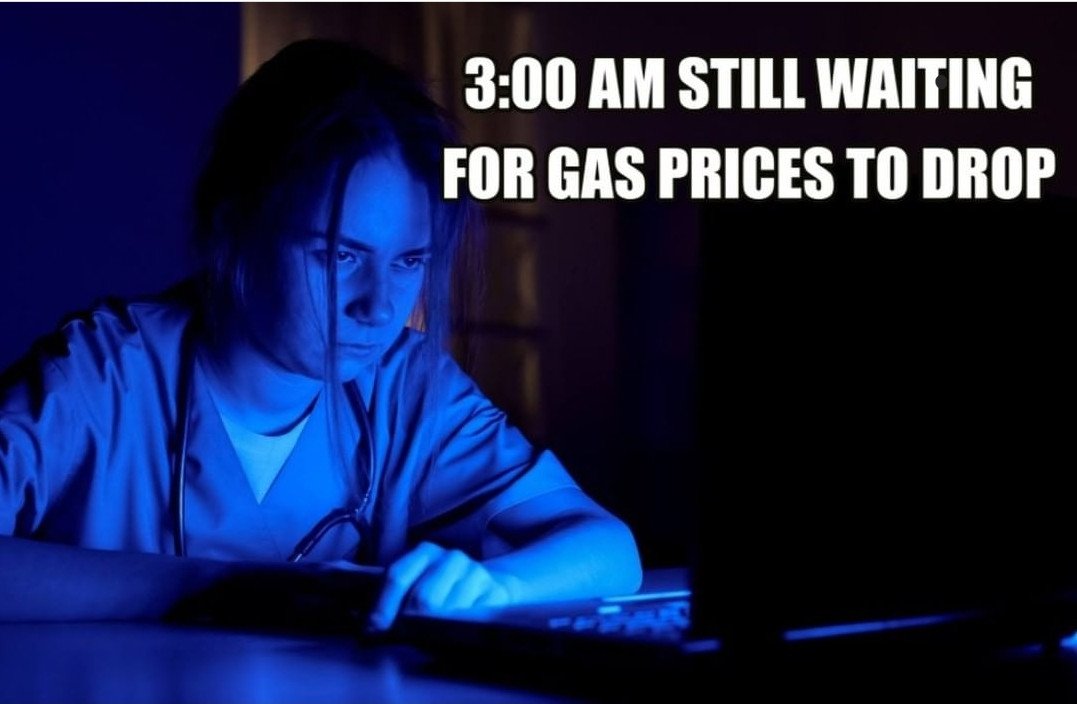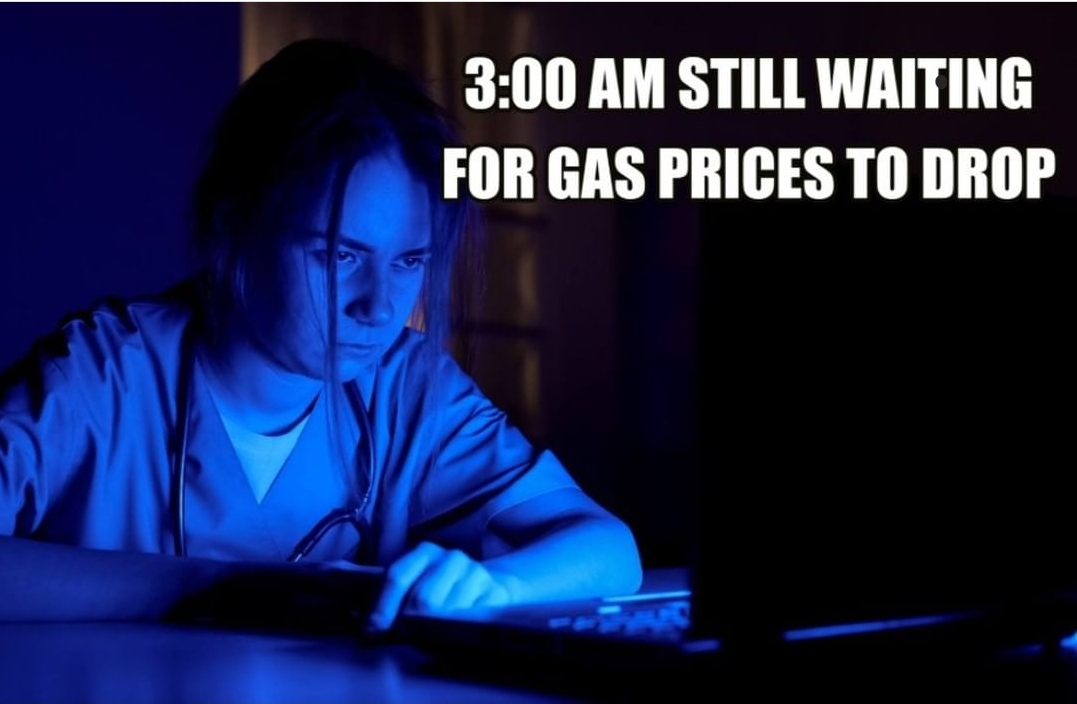 __
Hedging, DoKwoning, Boing.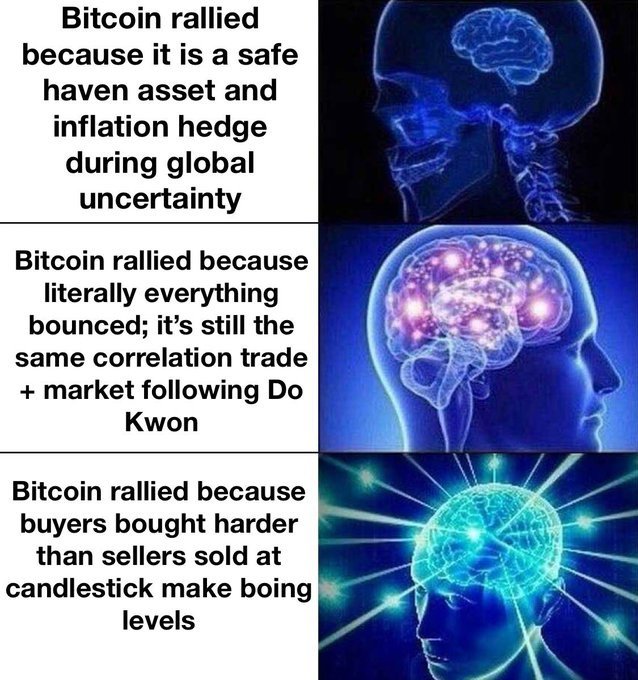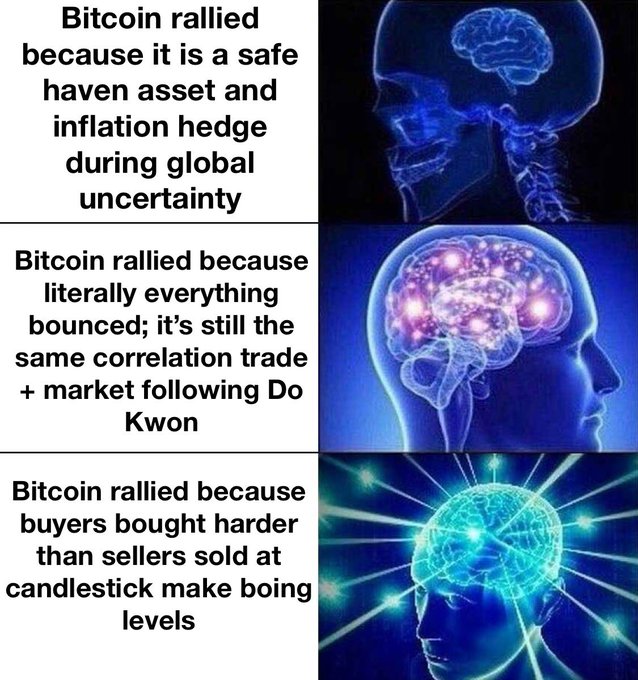 __
If need be, you just keep getting a bigger truck.
https://www.twitter.com/devchart/status/1510965453170032651
__
Fits right in.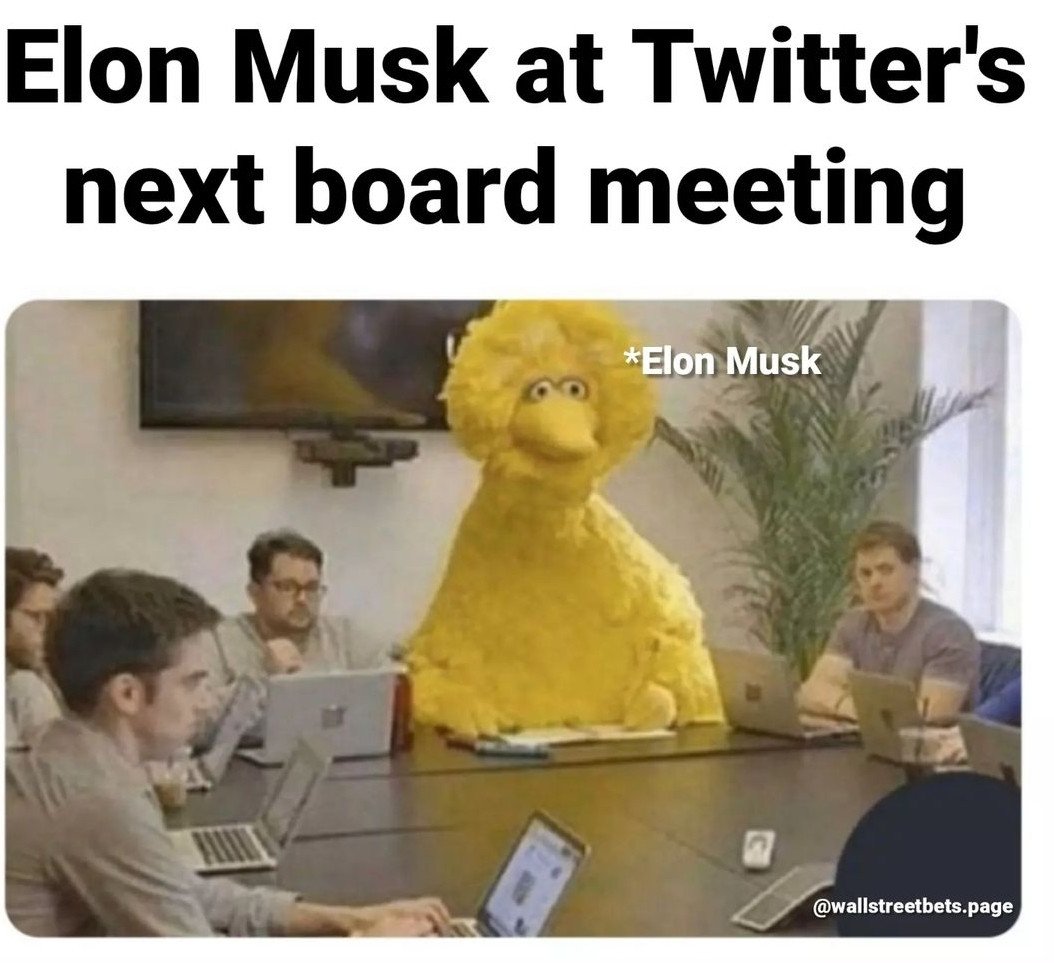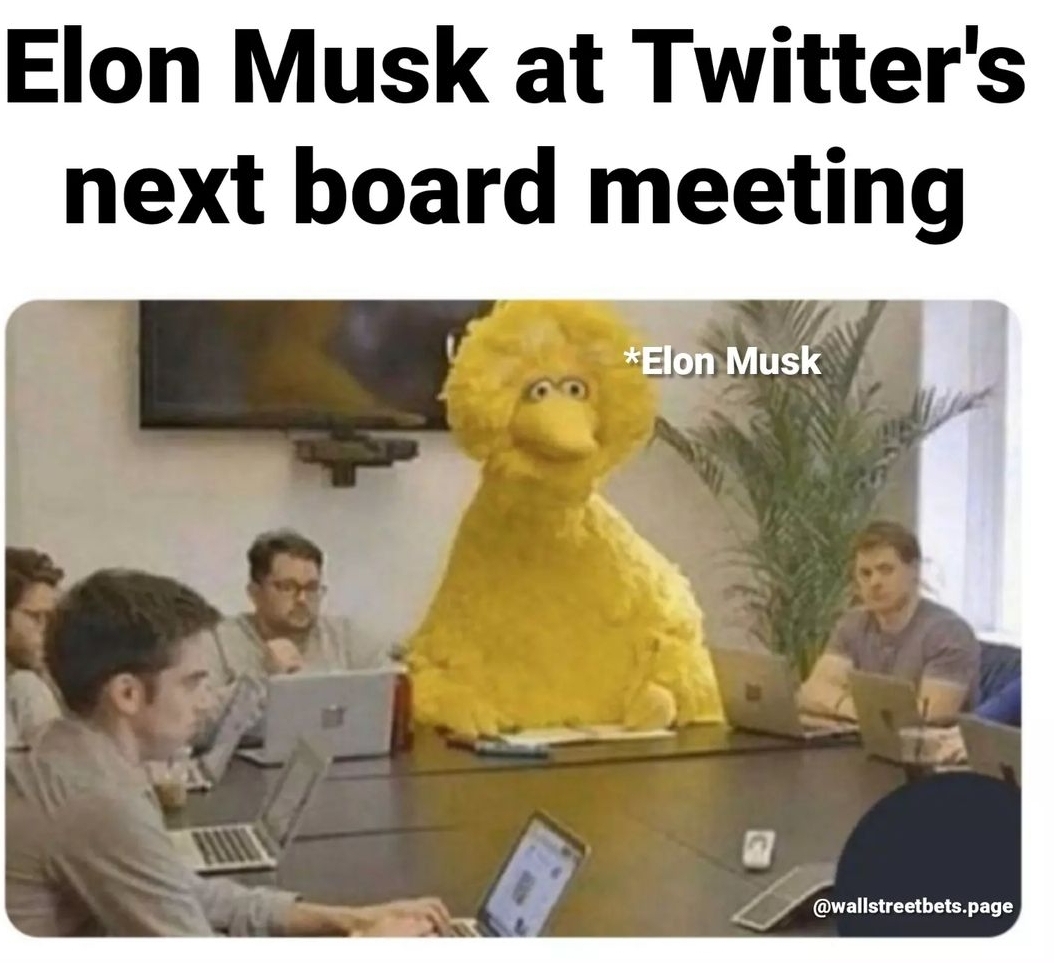 __
'You may even be able to sell it. Maybe. If not, just leave it to your offspring.'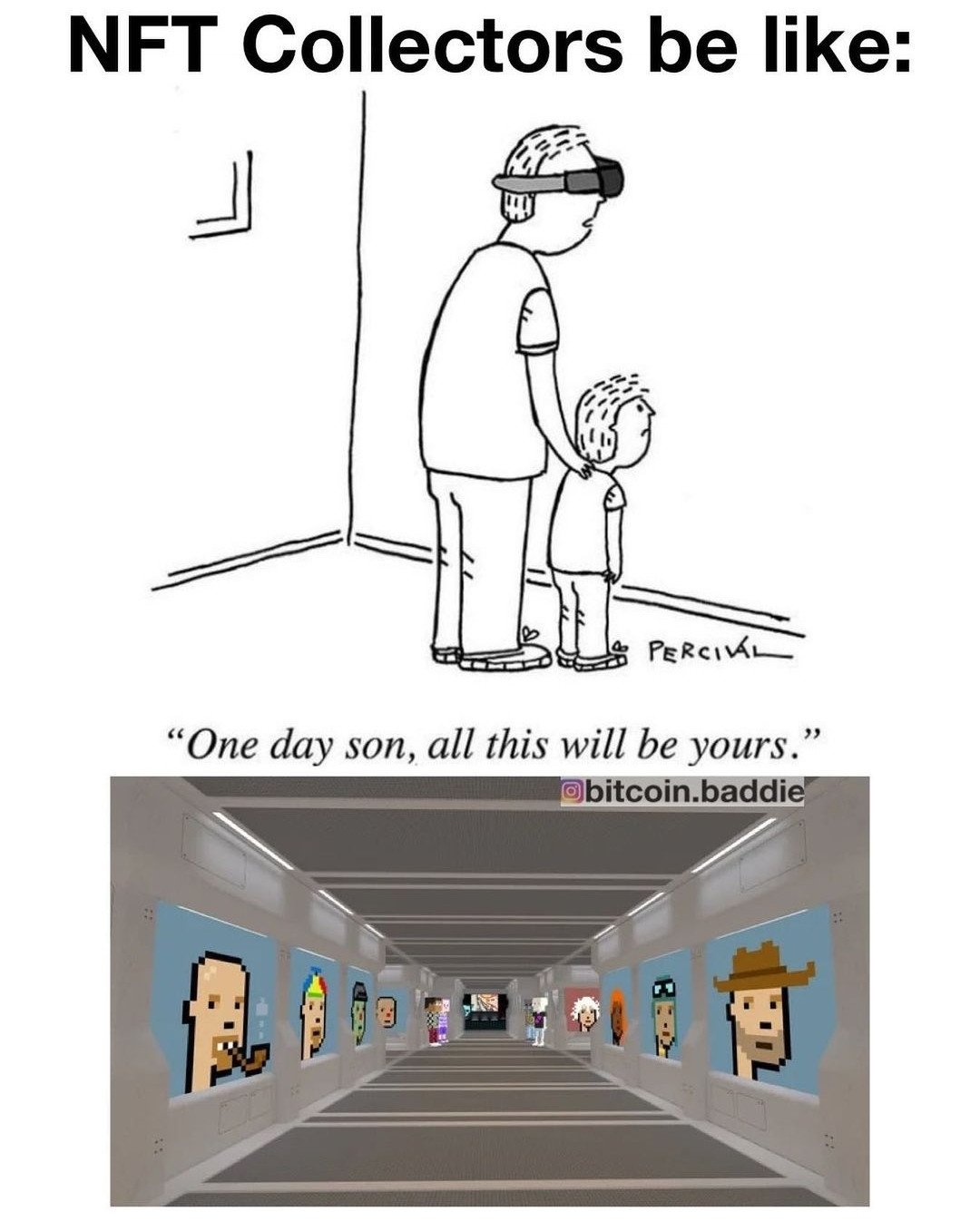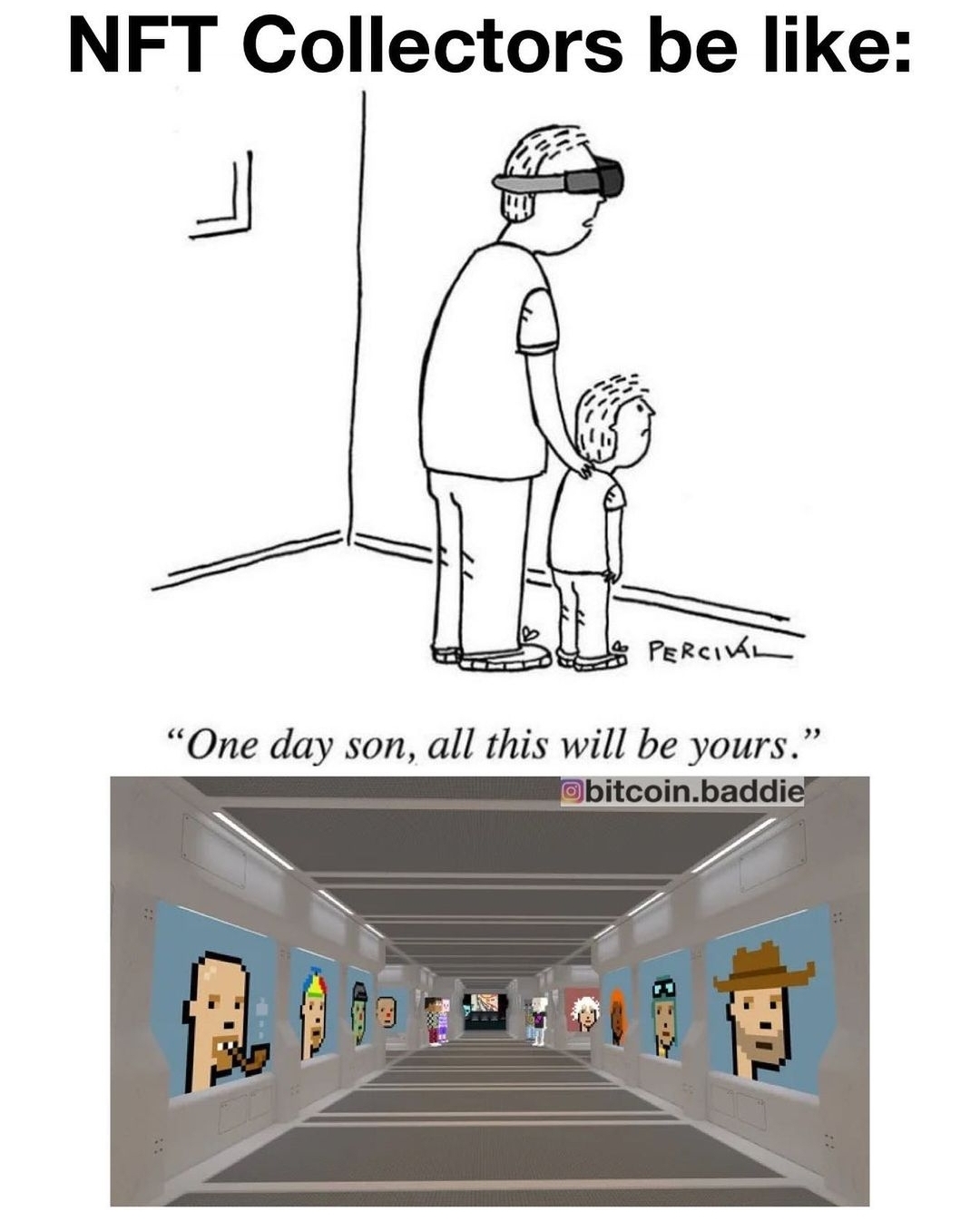 __
And then, you can buy a fraction of a song, and nobody can JPEG it away from you.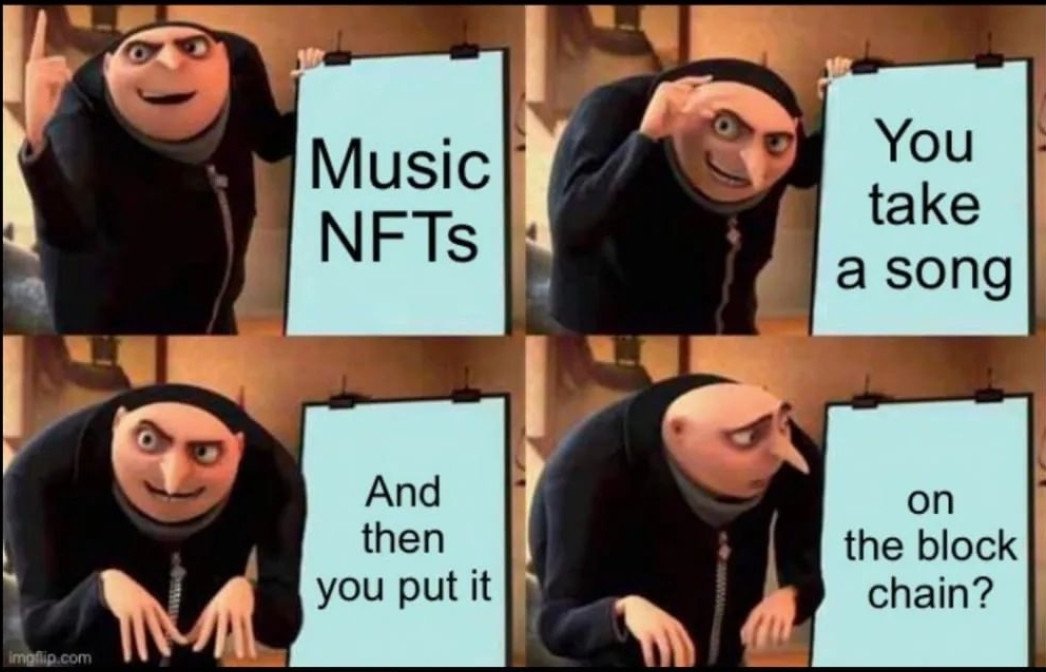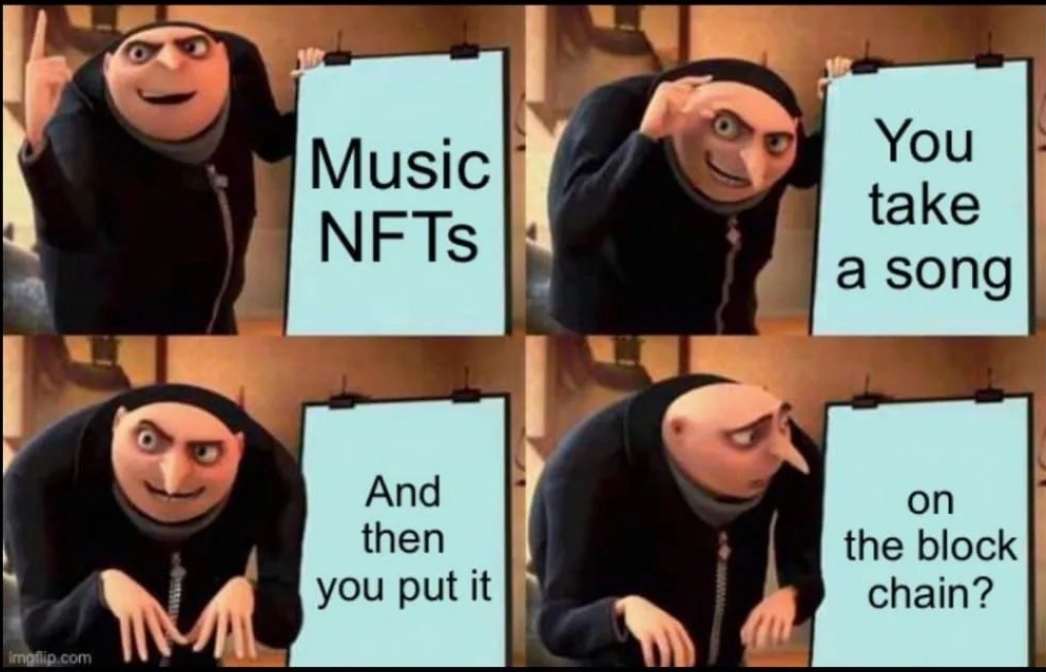 __
Lastly, a documentary that goes deep into the common 100x long accidents.
Happens to me all the time… #Bitcoin pic.twitter.com/nJ9E8J5FGH

— Blackbeard (@blackbeardXBT) March 25, 2022
---