Neutrino USD Loses Peg as WAVES Dives, But Developer Claims It Will be 'Absolutely Fine Very Soon'
Disclosure: Crypto is a high-risk asset class. This article is provided for informational purposes and does not constitute investment advice. By using this website, you agree to our terms and conditions. We may utilise affiliate links within our content, and receive commission.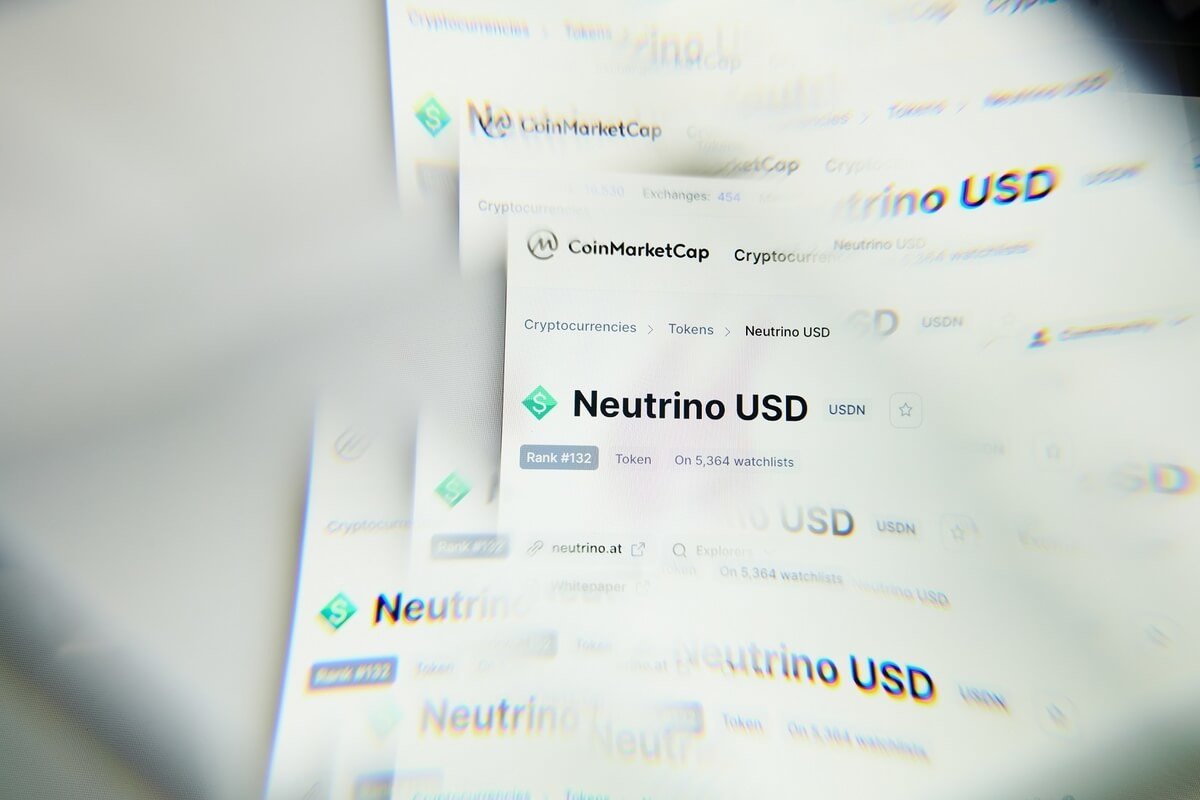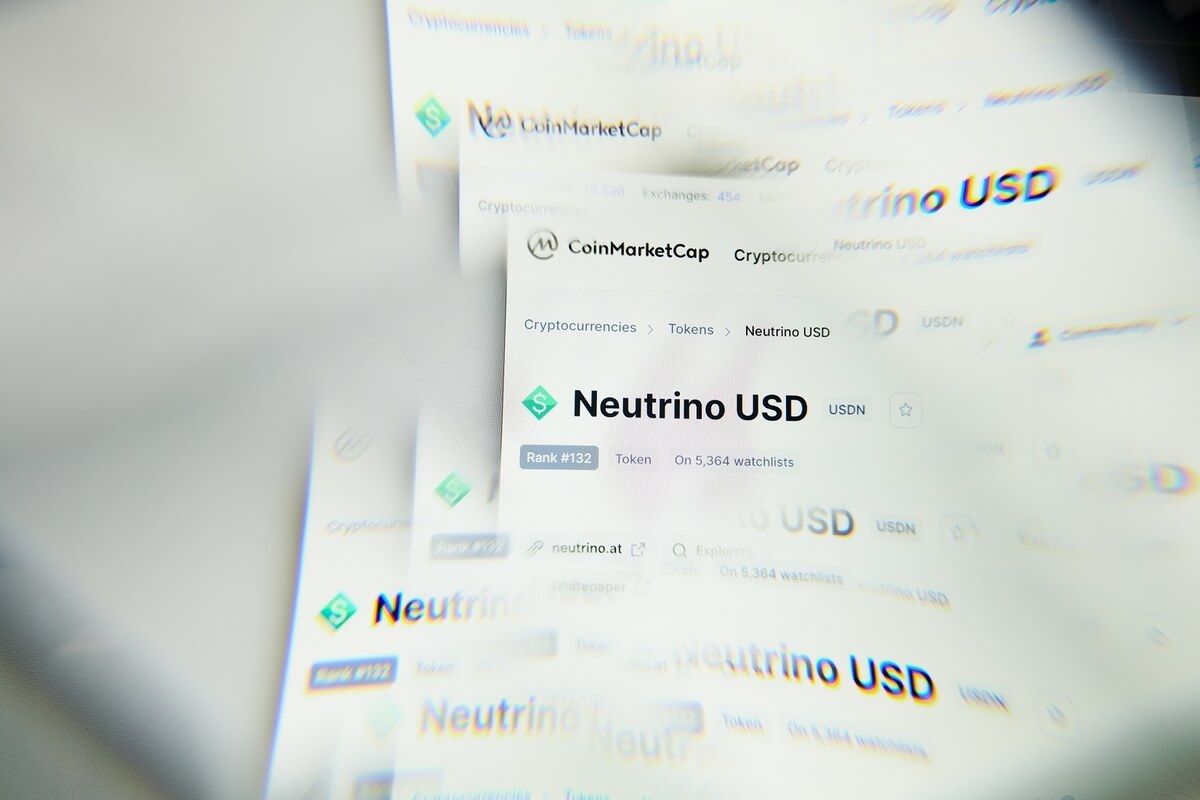 Neutrino USD (USDN), the flagship stablecoin of the Waves network, lost its peg to the US dollar following the allegations that the project's founders had been artificially pumping WAVES, the project's native token.
Waves, which was trading around USD 31 on March 28, nearly doubled its value in a matter of days to surpass the USD 60 mark by March 31. However, the coin started plunging earlier this month as some users claimed the team had artificially impacted prices.
At 7:57 UTC, Waves is trading at USD 35.04, down by more than 22% over the past 24 hours. It's also down 22% over the week.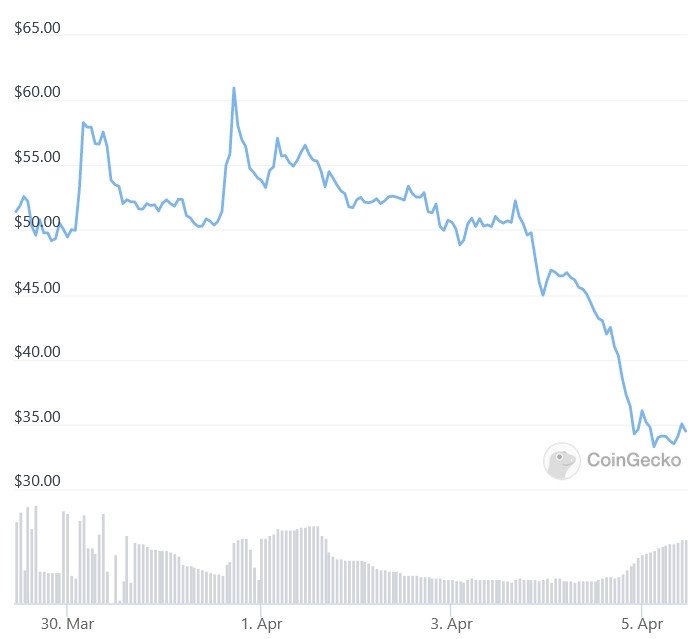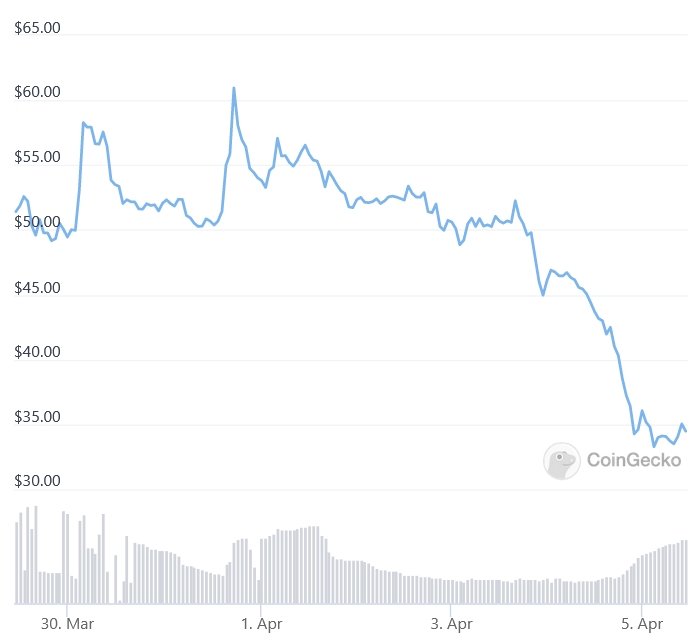 This crash has also affected the network's stablecoin USDN, which fell to as low as USD 0.72 from its USD 1 peg at one point over the past 24 hours. The stablecoin has since pared some losses and is currently trading around the USD 0.813 price mark, down 11%, according to data by CoinGecko.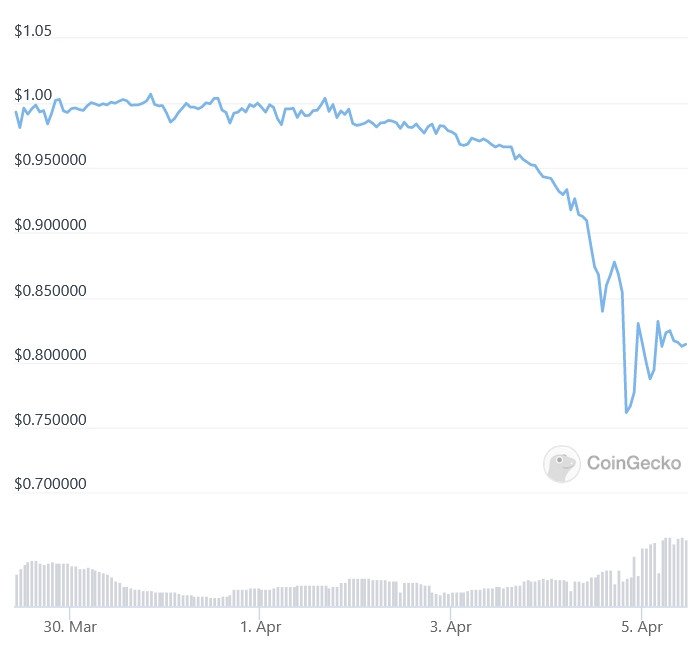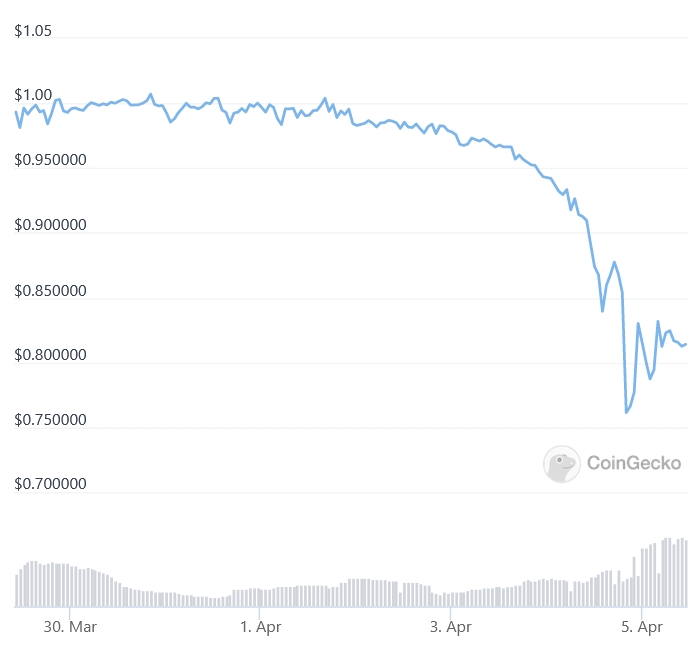 Meanwhile, Inal Kardanov, a software engineer and developer advocate at Waves Platform, claims that "USDN will be absolutely fine very soon." 
In a recent Twitter thread, Kardanov said that USDN will not collapse because it is "heavily over-collateralized" and due to the fact that its "depeg is mostly caused by FUD [fear, uncertainty, doubt], not fundamental factors."
Detailing how USDN could get its peg back, Kardanov suggested that the team should give rise to arbitrage opportunities by lowering barriers – particularly the amount of Neutrino System Base Token (NSBT), the Neutrino protocol token, required to lock for arbitrage.
https://www.twitter.com/ikardanoff/status/1511084635450658821
"So with less NSBT locked you can do more swaps and there are way more opportunities to arbitrage," he said, adding that this would also bring new opportunities to NSBT holders.
Users can get NSBT, which helps Neutrino ensure the stability of its reserves through recapitalization, by investing WAVES on the neutrino.at website or trading on Waves. Unlike other Waves ecosystem tokens, NSBT has rallied over the past 24 hours, gaining around 28%.
Nevertheless, things started to go south for Waves after pseudonymous crypto investor 0xHamZ took to Twitter to call WAVES the "biggest ponzi in crypto," claiming that the team has engineered price spikes by borrowing USDC to buy its own token. 
The user also claimed that USDN can only be stable if there is "continuous WAVES market cap growth." 
https://www.twitter.com/0xHamz/status/1509581295621451779
Accusations and 'conspiracy theory' 
However, Waves Platform founder Sasha Ivanov made a different accusation, claiming that Alameda Research, a crypto trading firm founded by major crypto exchange FTX CEO Sam Bankman-Fried, "manipulates waves price and organizes FUD campaigns to trigger panic selling."
He also addressed 0xHamZ's Twitter thread, saying that it is part of an engineered campaign to discredit the platform, calling the poster "an anonymous vigilante" whose thread is "fueled by a crowd of paid trolls."
"This campaign triggered liquidity withdrawal from vires.finance, so I had to really look into what was going on," Ivanov said, adding that he discovered that Alameda's account started borrowing Waves around March 20, which they then sent to crypto exchange Binance "obviously to sell and make the price go lower."
Bankman-Fried called Ivanov's thread an "obv bullshit conspiracy theory" on Twitter, while Alameda CEO Sam Trabucco argued that WAVES Funding Rate, the cost to short the asset, has been negative, meaning that short position traders have been dominant and that the majority of traders are bearish.
People should really look at funding rates for WAVES right now 😛

— Sam Trabucco (@AlamedaTrabucco) April 3, 2022
Split opinions on the new proposal 
Notably, in a governance proposal, Ivanov has suggested limiting yield returns and lowering the liquidation threshold to "prevent price manipulation and protect the ecosystem."
There have been mixed reactions to the proposal inside the community. While some noted that this would benefit the prices of ecosystem tokens as short-sellers would have to buy back tokens within seven days, others pointed out that it will also hurt every user who is using the "platform legitimately and also borrowing one of the assets provided."
"This is a terrible proposal," one user said. "Just because we don't like that a party took a big short position doesn't mean we should change the protocol to target them back. They are using the platform as intended. Just let it play out and enjoy the rewards."
____
Learn more:
– 'Russian Ethereum', Waves, Almost Triples Since Ukraine War Began
– Coinbase Pulls Buying Instructions for Three Coins Amid Rug Pull Warnings

– US Senators Fail to Find Stable Ground on Stablecoins
– The UK Set to Announce Favorable Crypto Regulations in Weeks – Report

– Coinbase, FTX to Ramp Up Investment in India, But Experts Warn the Country's Crypto Space May Face Chaos
– Terra's USD 10B Bitcoin Bet May be Both a Curse and a Blessing
---