Bitcoin Lags Behind Ethereum & Altcoins Despite Strike, Robinhood, and Legal Tender News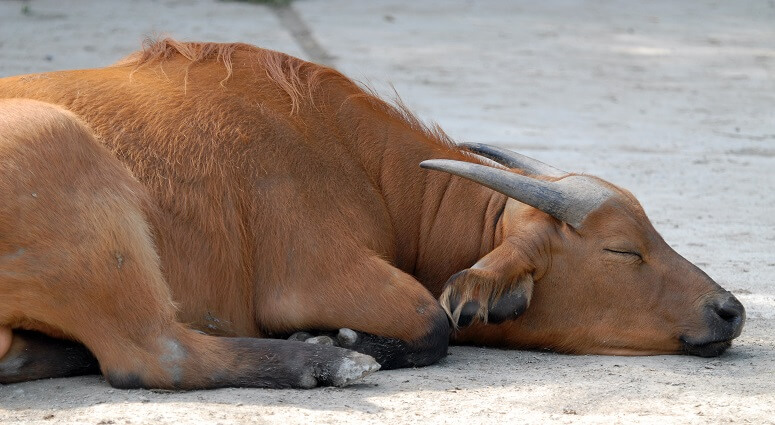 The bitcoin (BTC) price lagged behind ethereum (ETH) and other major altcoins today, despite a series of bullish news announcements coming from the Bitcoin 2022 conference in Miami, USA.
At 09:50 UTC on Friday, BTC stood at USD 43,644, up just 0.6% for the past 24 hours and down 4% for the past 7 days.
At the same time, ETH stood at USD 3,290, up 2% for the past 24 hours and staying unchanged for the past 7 days, while other major altcoins such as BNB and solana (SOL) were up by 0.8% and 3.5%, respectively, for the past 24 hours.
BTC price past 14 days: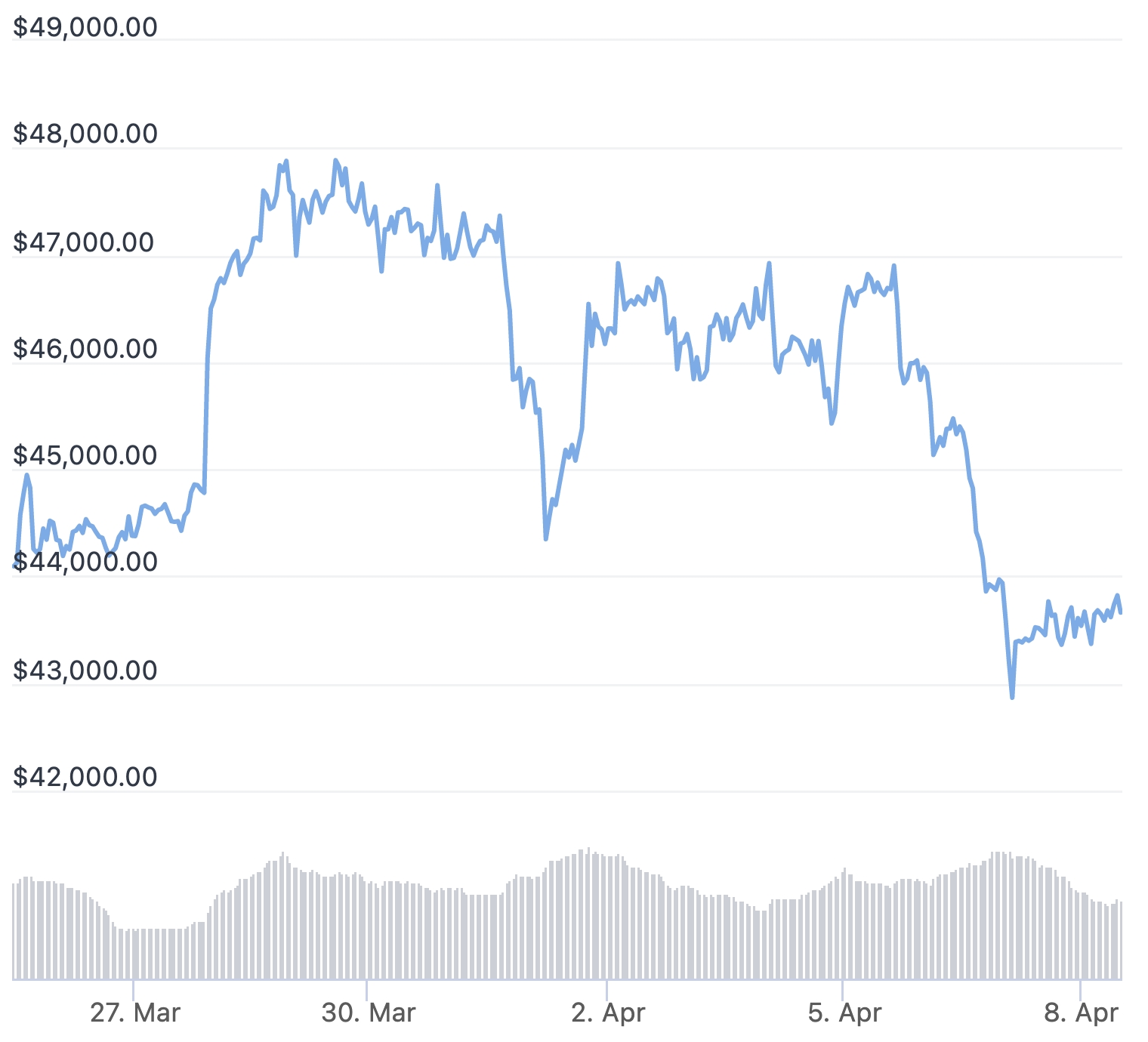 The sluggish price performance happened despite the Bitcoin 2022 conference, a major annual conference for Bitcoin enthusiasts, offering a number of major announcements that would usually be considered bullish for the price of BTC.
Mallers pushes BTC as a payment method in the US
Among the most notable announcements was one by Jack Mallers, CEO of the bitcoin payments provider Strike, who said on Thursday that his firm made deals that will allow BTC to be used as payment at online merchants using the Shopify platform and a large number of physical retailers across America.
"When I walk into Whole Foods, when I walk into Chipotle later this year, and now I want to be able to use my Lightning node over Tor, I care about my privacy," Mallers said on stage at the conference.
Mallers further announced that:
"Strike also partnered with Blackhawk, [...] one of the largest payment providers in the world for alternative payments. They have 400,000 storefronts and 37,000 partners," adding: "And then my haymaker, we've also partnered with the largest point of sale provider on the entire planet, NCR."
Commenting on the announcement from Mallers, the well-known macroeconomist and investment strategist Lyn Alden, founder of Lyn Alden Investment Strategy, said that bitcoin acceptance at retailers is important for keeping the network "permissionless."
"Some people naturally dismiss this because they don't want to spend their BTC; they want to save it. However, the more places that accepted BTC at point of sale (on-chain or Lightning or otherwise), the more permissionless the whole network is," Alden said in a Twitter thread.
"This is because, if all you can do with BTC is convert it back into fiat on a major exchange, then it's easy to isolate it […] But if you can directly spend it on goods and services across companies and jurisdictions, it's harder to isolate," she added.
However, some warned that the news may not be as good as it sounds, saying that the ability to pay with BTC will depend on whether a specific retailer has activated their payment system's Lightning integration.
Robinhood rolls out crypto wallet
Also announcing major news at the conference, the popular stock trading app Robinhood said it has rolled out a crypto wallet solution to more than 2 million customers on a waitlist.
According to Aparna Chennapragada, Chief Product Officer at Robinhood, the platform users who have signed up on the waitlist can now send and receive any of the cryptoassets available on the platform.
She added that the company is also working to add support for the Lightning Network.
Robinhood is a very popular stock trading app among retail investors in the US, and is known for offering commission-free trading for its 31 million users across the country.
Nation-state adoption moving forward
Meanwhile, Samson Mow, a former Chief Strategy Officer at Bitcoin development firm Blockstream who says he now works on nation-state adoption of bitcoin, also had major news to announce.
Speaking at the conference, Mow said that a designated economic free zone on the island of Roatán in Honduras and Portugal's Madeira region are both set to "adopt bitcoin" as a payment method on their territories.
Additionally, a Mexican senator said that she is proposing legislation to the senate that would make bitcoin legal tender in the country if approved.
"This is what I've managed to get done in one month, and I'm just one guy," Mow said as he wrapped up his presentation at the conference.
Commenting on the lackluster performance by bitcoin, Ben Caselin, Head of Research and Strategy at crypto exchange AAX, told Cryptonews.com that the bitcoin price has "often slumped a bit" during the conference. This even happened last year when El Salvador adopted bitcoin as legal tender, he said.
"The assumption that good news is followed by positive price action is easy to take advantage of and it should be clear by now that leveraged longs are vulnerable to short squeezes," AAX's research head said.
He added that the announcements by Jack Mallers and others "speak to the fundamentals of Bitcoin as a network and should give ample confidence to long term investors."
"Other than that, the announcements have no bearing on short term price action," Caselin said.
____
Learn more:
- 'Bitcoin Is Being Embraced' by the Government & Regulatory Future Is 'Bright' - MicroStrategy's Saylor
- Once the Fed Pauses, Bitcoin is 'Going to the Moon,' Novogratz Says

- Positive News for Two Biggest Cryptos: Hope Sparked for Spot BTC ETFs; Goldman Sachs' ETH-Based Options Contracts

- Cash App Launches 'Paid in Bitcoin' Function, Adds Lightning Transfers
- Robinhood Unveils New Debit Card That Promises Bonuses For Crypto Investments

- Coinbase Reportedly Nears Mercado Bitcoin Purchase as Binance Readies Rio Expansion
- Panama Eyes Bitcoin & Crypto to Spark Tech Investment
___
(Updated at 11:02 UTC with comments from Ben Caselin.)
---