Sky Mavis Releases Early Access of Its Much-Anticipated Axie Infinity: Origin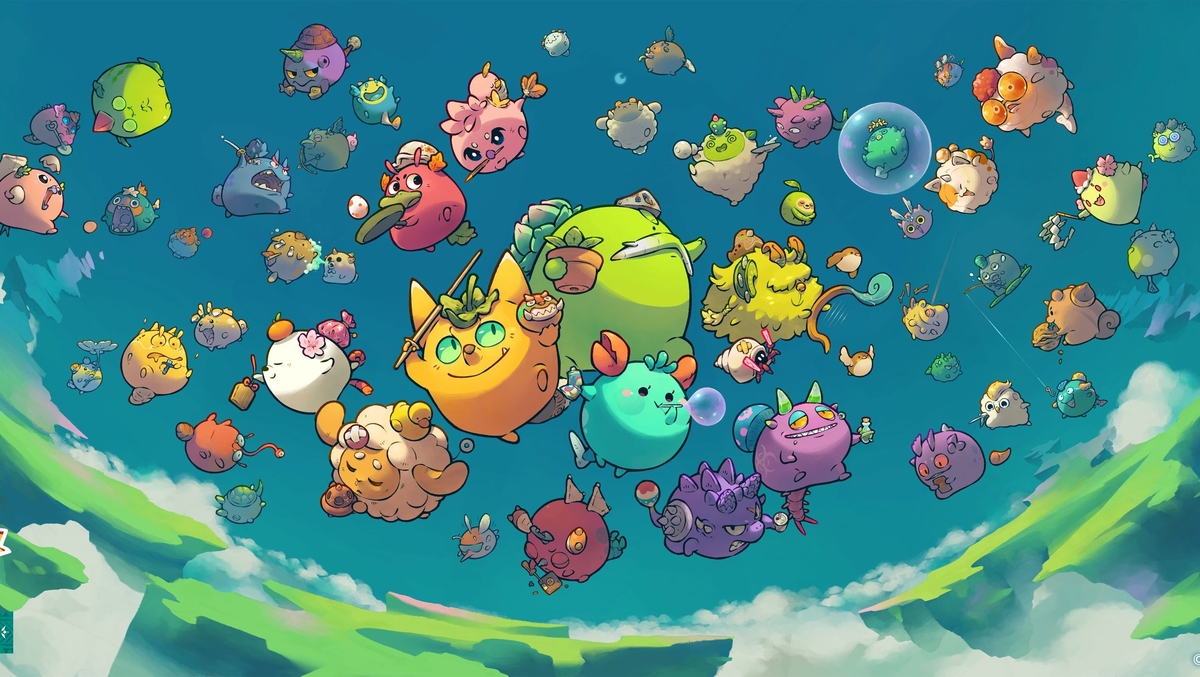 Sky Mavis, the firm behind the popular blockchain-based online video game Axie Infinity (AXS), has announced the Early Access release of its much-anticipated update Axie Infinity: Origin.
Also known as "Battles v3," Axie Infinity: Origin is a new battle system that its creators say offers players access to new game mechanics, interfaces, art, special effects, and storylines.
Trung Nguyen, Sky Mavis CEO, was quoted as saying that, through Origin, the team is "polishing the design, making gameplay more efficient, and introducing new mechanics to drive sustainability."
The update will also provide three free non-NFT starter Axies along with gameplay tutorials for new players in a bid to attract new audiences, as per a press release shared with CryptoNews.com.
Notably, players will not be able to earn SLP or AXS rewards during the early access, and all progress made will be reset at the time of a full launch.
However, Axie Classic (Battles v2) players will have the option to play that version and earn SLP and AXS rewards.
Meanwhile, there have been mixed reactions to the launch. While some criticized the release of early access, claiming that the company should have released the full launch given that it has been working on the update for a year now, others seem to be enjoying it.
Nevertheless, Axie Infinity's official Twitter account has said they will be upgrading the current version "quickly over the coming weeks and months."
As reported, Axie Infinity: Origin was initially expected to launch on April 1, but the team decided to postpone it following the security breach that saw the Ronin bridge, which allows users to send crypto back and forth between Ethereum (ETH) and Axie's Ronin sidechain, exploited to the tune of more than USD 600m.
The team has pledged to reimburse all affected users. To restore funds on the Ronin Bridge, Sky Mavis has raised USD 150m in a funding round led by major crypto exchange Binance and with the participation of prominent VC firms, including Animoca Brands, a16z, Dialectic, Paradigm, and Accel.
"We strongly believe Sky Mavis will bring a lot of value and growth for the larger industry and we believe it's necessary to support them as they work hard to resolve the recent incident," Binance CEO Changpeng Zhao said.
On March 23, hackers stole ETH 173,600 (worth USD 550m at the time of the heist) and USDC 25.5m after compromising five out of Ronin's nine validator nodes.
In the announcement, Binance called the small number of validators the root cause of Ronin's breach and said Sky Mavis will onboard up to 21 validators within the next three months.
"Sky Mavis is committed to reimbursing all of our users' funds and implementing rigorous internal security measures to prevent future attacks," Sky Mavis' Nguyen said. "With Binance supporting us, we will be able to expand the validator set from five to 21 on an expedited timeline."
____
Learn more:
- Axie Infinity Postpones Origin Launch Following Security Breach
- Axie Infinity's Ronin Hack Exposes Risks of Proof-of-Stake and Centralization – Analysts

- Axie Infinity Jumps On Binance News, New Game Roll-Out Expected This Month
- AXS and SLP Move Higher as Axie Infinity Reveals Economic Revamp
- This Trend in Axie Infinity Raises 'Sustainability Concerns' Despite Strong Growth

- Blockchain Games in 2022: Play-to-Earn, Gamification, Interoperability and Major Publishers
- Blockchain Gaming Adoption Jumps, But Regulation & Education Obstacles Are High - Survey
---