Once the Fed Pauses, Bitcoin is 'Going to the Moon,' Novogratz Says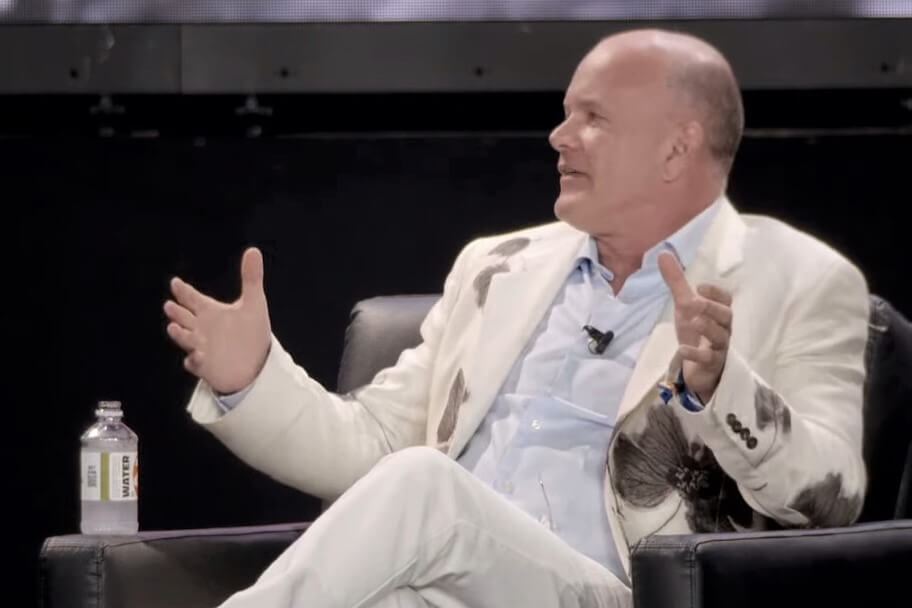 Bitcoin (BTC) is "trading really well" considering the recent interest rate hikes in the US, and once the Federal Reserve (Fed) puts its tightening on pause, bitcoin is "going to the moon," Galaxy Digital CEO Mike Novogratz said.
Speaking in a fireside chat with the BTC advocate and investor Anthony "Pomp" Pompliano at the Bitcoin 2022 conference in Miami on Wednesday, Novogratz said bitcoin's recent performance has impressed him, considering macro headwinds such as the Fed's interest rate hikes.
"I think bitcoin has traded amazingly well," Novogratz said.
He added that he believes Fed Chairman Jerome Powell has "realized he was behind the curve," and warned that he will likely be "very hawkish" for a while. Powell has a reputation that he wants to keep, Novogratz said.
"Once the Fed pauses, I think bitcoin is going to the moon," the investor added.
Further, Novogratz also said about bitcoin that "it is far more important outside of the US than it is inside the US." He argued that while the US dollar has remained "fairly stable" for a long time, the same cannot be said about the local currencies in Russia, Turkey, and other places.
However, he also noted that the goal from his perspective is not to replace the dollar with bitcoin. Instead, for investors, the focus should be to keep some of their wealth stored in BTC, he said.
Asked how high bitcoin will ever go, Novogratz replied "a million dollars."
"I pray that the dollar stays strong and bitcoin doesn't go to infinity. If bitcoin goes to infinity, it would mean all stability is gone in the West," Novogratz told the audience.
At 15:59 UTC, BTC trades at USD 44,138 and is down almost 4% in a day. It jumped almost 15% in a month, trimming its annual losses to less than 25%.
____
Learn more:
- Game Theory of Bitcoin Adoption by Nation-States
- 'New Inflationary Era' Upon Us, Central Bank Action Will be Unpopular – BIS' Carstens Warns

- War in Ukraine to Make Countries Rethink Currency Dependencies - BlackRock CEO
- The Ukraine War: How Russia's Aggression Affected Bitcoin & Crypto and What Might Happen Next

- Fed Can't Stop Prices From Going Up Anytime Soon, But There's Good News, Too
- Freezing Russian Reserve Assets Marks End of Monetary Regime; Gold, Bitcoin to Rise – Arthur Hayes

- Crypto Bottom is In and 'Massive Rally' Awaits, Pantera Capital Predicts
- Hayes Says He Aims to Rebalance Portfolio in Favor of Ethereum, Sets New Price Target for ETH
---