No, Sberbank Isn't Selling a 'Cryptocurrency' on a DeFi Exchange – Here's What's Really Going On
Disclosure: Crypto is a high-risk asset class. This article is provided for informational purposes and does not constitute investment advice. By using this website, you agree to our terms and conditions. We may utilise affiliate links within our content, and receive commission.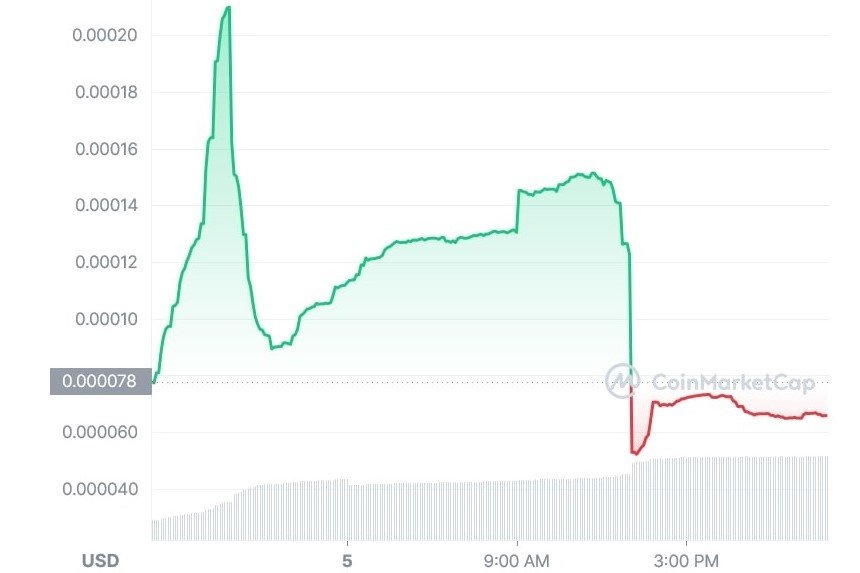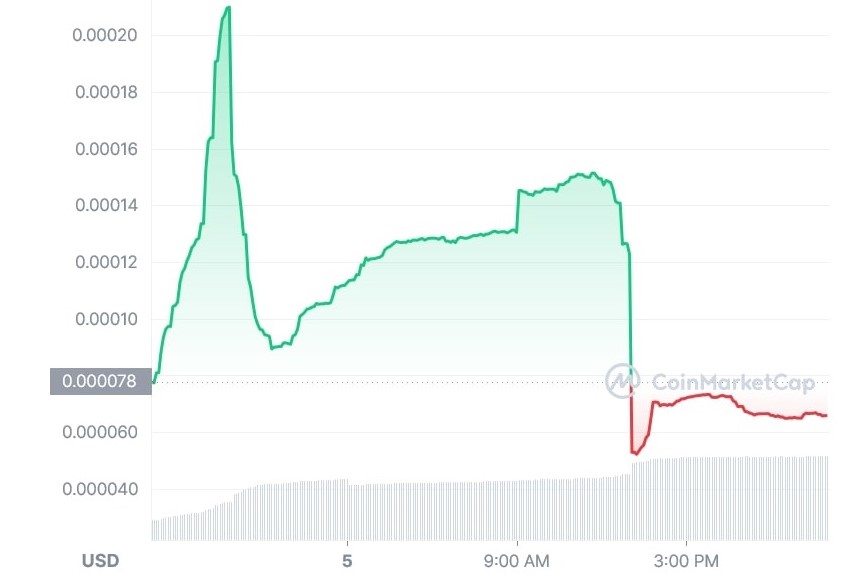 A bizarre altcoin named sbercoin (SBER) appears to have duped experts and media outlets alike into thinking that it is part of a grand Russian plan from a Russian megabank looking to evade Western sanctions. The bank denies connection with the coin.
The token, which seems to be trading almost exclusively on the decentralized exchange PancakeSwap (CAKE) appears to have debuted last month, at around the time when Sberbank (also known as Sber) was granted the right to issue what the Russian government has labelled "digital financial assets" (DFAs). This ambiguous umbrella term has been applied by lawmakers to refer to everything from tokenized commodities and securities to stablecoins and even cryptoassets.
Sberbank, which is also one of Russia's premium tech companies, has seen its share price tank on the London Stock Exchange as a result of Western-led sanctions amidst Russia's agression on Ukraine.
But amongst the financial chaos, it appears some individuals have sought to use the news as a foil to promote an altcoin that – apparently – is merely using the Sber name as a means to make a fast buck.
BusinessInsider, which appears to believe the coin is genuinely associated with Sberbank, reported:
"There has been speculation the sbercoin could become a quietly condoned way to exchange rubles for other currencies, and get around constraints."
It also quoted Asheesh Birla, the General Manager at RippleNet, as stating:
"It's going to be super-problematic for them to get much traction here, because they also need a liquid exchange that is going to take the Russian ruble. It's like taking your own bank account, and putting it onto a ledger. It's not all that useful, unless you can start trading it for other things. And so far, the data I saw is that it's not very liquid."
Birla also "pointed out that while Sberbank can launch a cryptocurrency, it might not help move cash in and out of the country."
The problem is, although there is "data" and an actual sbercoin has been mooted for several years at Sber – this particular token appears to have nothing whatsoever to do with the banking behemoth.
The token's website is littered with grammatical and spelling errors, bears no Sber branding, no Russian-language section – and makes what many would feel are outlandish claims about "daily rewards" for staking.
Cryptonews.com editors found that at first glance, the token appears to bear all the hallmarks of a scamcoin.
Sberbank spokesperson denied the bank's connection to the coin, shortly telling Cryptonews.com that,
The information from these web pages contradicts the reality.
The token has made its way onto CoinMarketCap, but its whitepaper makes no mention of Sberbank. Instead, it explains:
"Sber is the next innovative DeFi release for the Binance Smart Chain that is designed to provide holders high passive returns just by holding the token."
The paper also makes note of "passive USDT rewards to make staking easier and more rewarding for investors."
On Twitter, the coin's operators gleefully shared the free publicity the media outlet appeared to have bestowed upon it.
https://www.twitter.com/SberCoinBsc/status/1511050741775241216
Sberbank's own Twitter account has been silent on the matter – and all other matters – since early May.
Back in March, the token operator – equally gleefully – shared a Reuters news article about Sberbank and the fact that it had been granted a DFA issuing permit, tagging the likes of the Tesla chief Elon Musk.
https://www.twitter.com/SberCoinBsc/status/1504796216525455361
The operator also appeared keen to tag Reuters in its post, but instead tagged the official Twitter handle of Ruter – the official channel for public transport and green mobility in the metropolitan area of Oslo.
Things may well be desperate for the real Sberbank, but hawking "passive USDT reward"-bestowing coins on PancakeSwap-desperate? Cryptonews.com doesn't think so.
____
Learn more:
– Banking Giant Sberbank May Launch Token, Digital Asset Trading Platform
– Sberbank, Others Granted Right to 'Issue & Exchange' 'Digital Financial Assets' in Russia

– Sberbank Urges Central Bank to Reconsider Digital Ruble Issuance Plans
– Sberbank to Roll out 5,000 Apple&Google Pay-compatible Blockchain ATMs

– Scammers Impersonate CoinMarketCap to Sell Fake 'CMC' Tokens
– Scam Tokens Emerge After 'Elona' Musk's Dispute With Chechen Leader

– SQUID Token Rising Again Despite Earlier Collapse, Binance Investigation
– Impostors Are Trying to Trick Ukrainian Crypto Donors via Phishing Websites and Fake Donation Addresses
---