Coinbase Launches New Debit Card Amid Intensified Competition Among Exchanges, Platforms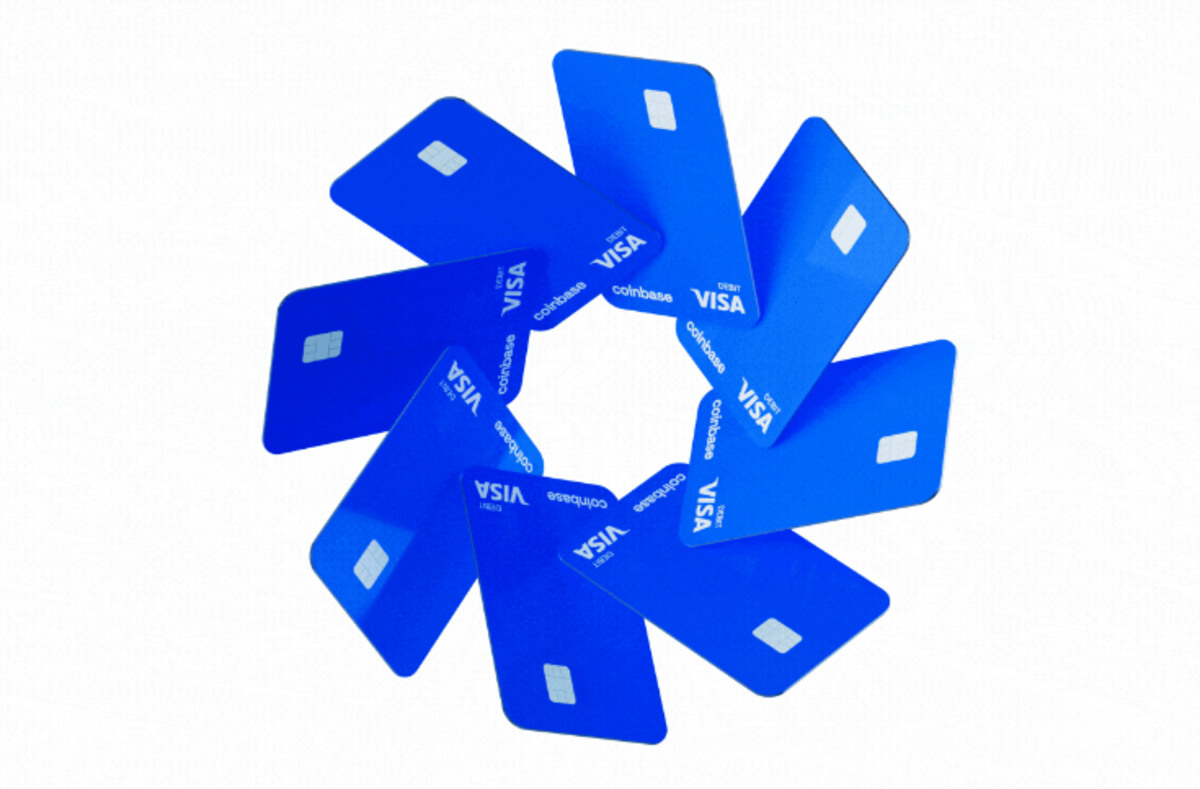 As crypto industry players continue to lure customers with debit cards that offer an expanding range of benefits and bonuses, major crypto exchange Coinbase has rolled out a new card that promises more crypto rewards and no transaction fees under certain terms.
Coinbase said in a statement that its card's forthcoming rotating rewards structure will enable customers to earn a broader variety of crypto rewards and diversify their crypto portfolios. Owing to this, customers will be eligible to earn up to 4% back on every purchase with various cryptos.
"Rewards will have an expiration date. If a customer doesn't select a reward when the next rotation is launched, we'll automatically give them the reward with the highest crypto-back rate so they can diversify their earnings," according to the crypto exchange.
Coinbase says it is also removing the transaction fee for all crypto spending, and enabling customers to get paid into their Coinbase accounts "with no fees on deposits so they can easily fund their card in any currency."
This said, the company will continue to apply a spread whenever customers buy, sell, or trade cryptoassets.
If customers choose to be paid in crypto, the exchange will automatically convert their paycheck from USD to crypto with no transaction fee, according to Coinbase.
Issued by MetaBank and powered by Marqeta, Coinbase Card will be available for use to make purchases anywhere Visa Debit cards are accepted. The card will be available to customers in the US with the exception of Hawaii, according to the statement.
It added that "we plan to remove the waitlist later this spring to allow all US customers [except Hawaii] to sign up for Coinbase Card."
The latest announcement comes shortly after rival Robinhood launched a new cash card that offers rewards to its users, including crypto bonuses, with a waitlist available to the platform's customers.
Another major exchange, Binance, also offers a Visa debit card that promises up to 8% cashback on all eligible purchases made with the product.
____
Learn more:
- Coinbase Launches Subscription-Based 'Zero-Fee' Trading in Beta
- Coinbase, FTX to Ramp Up Investment in India, But Experts Warn the Country's Crypto Space May Face Chaos

- Block, Coinbase Release Positive Q4 Results Amid Growing Market Uncertainty
- Coinbase Pay and Binance Pay: What Are These Solutions & How Do They Differ
- Visa's NFT Move
- Robinhood Unveils New Debit Card That Promises Bonuses For Crypto Investments
---