Metaverse Land Prices Fall, But Still Outperform Ethereum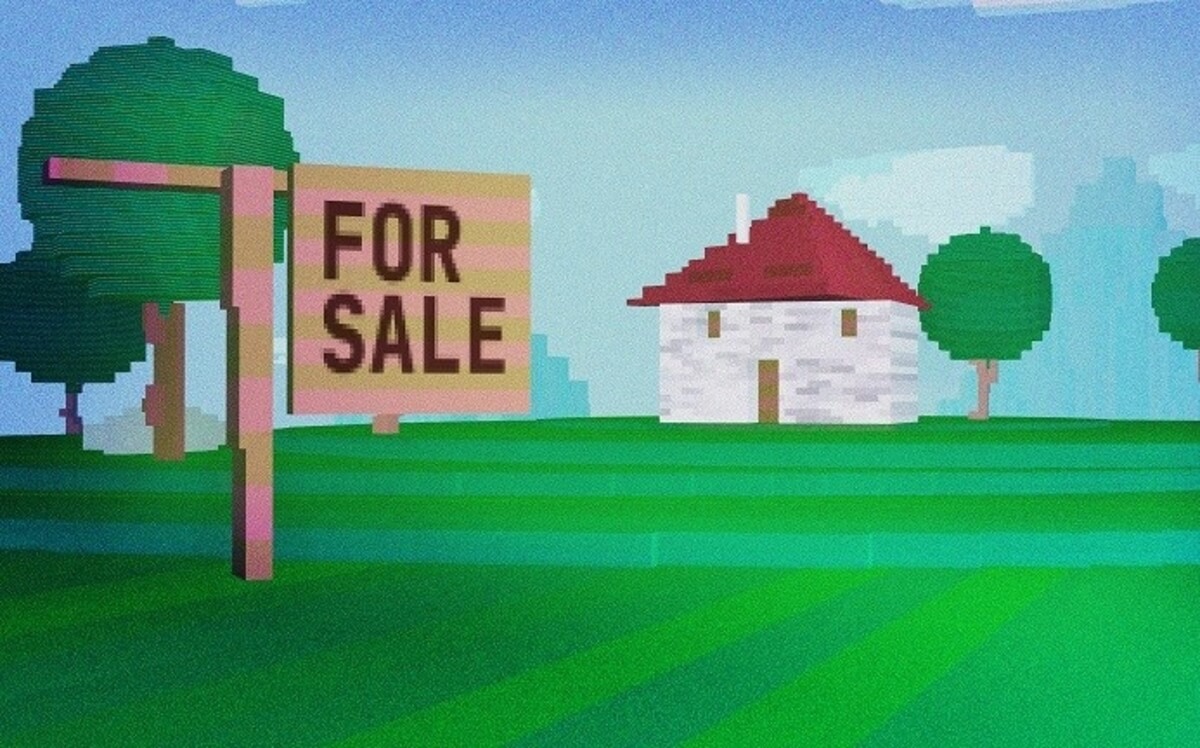 Prices of land plots in the metaverse fell by 18% last month from an all-time high seen the month before, according to an index covering 30 of the top virtual worlds. However, virtual land still outperformed the price of Ethereum's native token ETH when seen over the past year as a whole.
According to data from the metaverse analytics provider Meta Metriks, the average price of a virtual land plot fell to USD 8,594 in March, down 18% from an all-time high of USD 10,473 recorded in February.
The recent fall in price is in line with a broad decline in the prices of metaverse-related tokens over the past 6 months.
As of Wednesday, major metaverse tokens such as those issued by Decentraland (MANA), The Sandbox (SAND), and Axie Infinity (AXS) were all down by between 55% and 65% since reaching their all-time highs in November last year.
Still, the average price for March remains about four times higher than the price seen a year earlier, Meta Metriks' data said.
Among the worst-performing virtual worlds in terms of land prices in March were Decentraland, The Sandbox, and the non-fungible token (NFT) game Fluf World (FLUF), which saw land prices drop by 49%, 23%, and 44%, respectively.
The losses seen in the three virtual worlds were only partially offset by gains seen in Metroverse (MET) and NFT Worlds (WRLD), where land prices rose by 27% and 6%, respectively, for the month.
Despite the slump in land prices in US dollar terms over the past month, owning land in the metaverse still turned out to be a better investment than holding ETH for the year as a whole.
As of the end of March, metaverse land has performed 2.6 times better than ETH for the past year, despite the dip in land prices and growth in ETH prices seen last month, Meta Metriks said.
On Wednesday at 10:17 UTC, ETH stood at USD 3,336, down 5.2% over the past 24 hours and 2% in a week, and up nearly 31% for the past 30 days.
____
Learn more:
- Metaverse Land Prices Are Driven by These Five Factors, Says Hedge Fund Investor
- How to Buy Virtual Land in the Metaverse: A Beginner's Guide

- Metaverse Spurs USD 100M In Weekly Land Plot NFT Sales
- Axie Infinity Postpones Origin Launch Following Security Breach

- Real Estate in the Metaverse Is Booming. Is It Really Such a Crazy Idea?
- The Metaverse Doesn't Look as Disruptive as It Should, It Looks Ordinary
---