Top 6 Best Crypto Futures Trading Platforms in 2022
Disclosure: Crypto is a high-risk asset class. This article is provided for informational purposes and does not constitute investment advice. By using this website, you agree to our terms and conditions. We may utilise affiliate links within our content, and receive commission.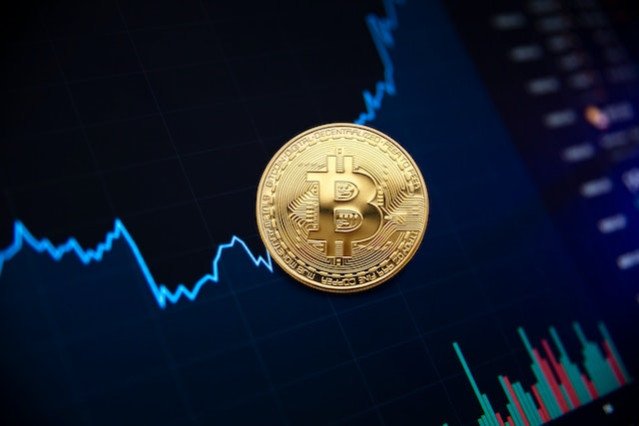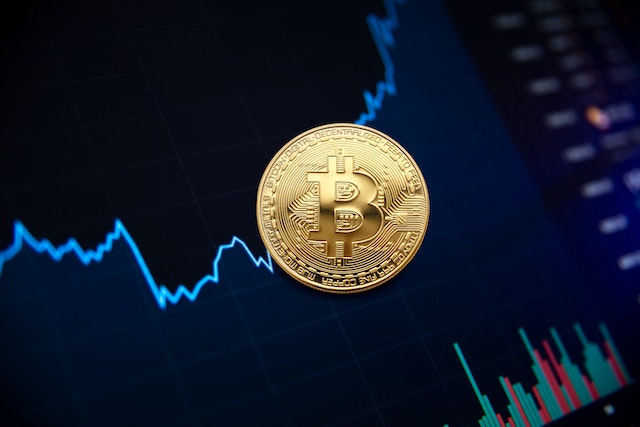 Crypto futures offer traders and investors an excellent way to trade digital assets. To increase your chances of generating a profit in the crypto futures market, choosing a secure and liquid crypto futures trading platform is essential.
Read on to discover a list of the best crypto futures trading platforms.
What Are Crypto Futures?
Crypto futures are derivatives contracts with which traders can speculate on the future price of an underlying cryptocurrency. This way, investors can gain exposure to cryptocurrencies without having to actually hold them.
In simple terms, when investors trade bitcoin futures contracts, they are speculating on bitcoin's future price. Essentially, there are two parties that make a wager. One party believes the price of bitcoin will rise in the future, while the other party bets on the price of bitcoin to decline. The party that loses the wager pays the winner the difference. This is part of the futures contract both parties have signed when entering it.
Crypto futures contracts have a specific number of units, pricing criteria, marginal requirements, and modes of settlement that investors have to take into account. Depending on prevailing crypto market conditions, an investor can choose to hold a futures contract, roll it over, or sell it to another party.
Top Crypto Futures Trading Platform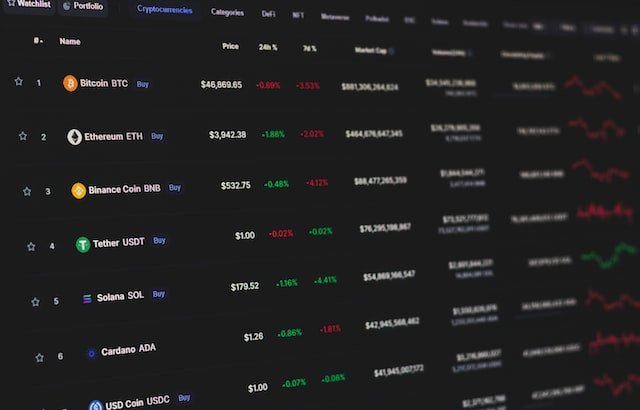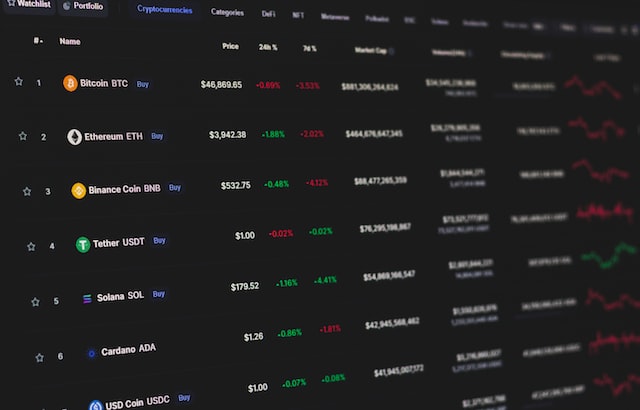 To start trading in crypto futures, you will have to set up an account on a crypto derivatives trading platform. Let's take a look at the most popular ones based on trading volumes.
Binance
Binance is the world's largest crypto exchange, with an average daily trading volume of $76 billion and over 120 million registered users. The crypto exchange was co-founded in 2017 by Changpeng Zhao and Yi He. The trading platform supports over 350 digital assets and lets users buy and sell across thousands of trading pairs.
Binance Futures is the crypto derivatives branch of the Binance exchange. Since its introduction in late 2019, it has become the go-to platform for retail users due to its range of innovative products, simple user interface, and seamless trading experience for users.
Binance offers one of the best choices for investors looking to trade crypto futures, as it supports a multitude of crypto assets combined with deep liquidity. In its entirety, Binance Futures provides access to four product categories: USD-Margined Futures Contracts, Coin Managed Futures Contracts, Binance Leveraged Tokens, and Binance Options.
Additionally, Binance Futures offers traders a 10% discount on standard trading fees if they use BNB to pay for trading fees on the derivatives exchange. To enjoy this discount, you will have to transfer BNB from your spot wallet to your futures wallet.
KuCoin
KuCoin is a crypto exchange that claims to offer technology-driven products and is built around the KuCoin token (KCS). The crypto exchange was founded in 2017 by Michael Gan, a software engineer who wanted to build a platform that was simple for users to navigate and offers innovative products, offering over 700 tradable assets.
KuCoin Futures offers several of trading products, like futures contracts with a cash settlement. The contracts are divided into perpetual contracts and delivery contracts.
Perpetual contracts are settled after every 8-hour window, while delivery contracts are settled on a specific date. The futures contracts are grouped based on the settlement coins used into USDT-margined and COIN-margined contracts.
OKX
OKX is a Seychelles-based crypto exchange and wallet provider. The platform offers crypto derivatives like margin trading, perpetual swaps, options, and of course, futures. Formerly known as OKEX, the crypto exchange was founded in 2013 by Mingxing "Star" Xu, a Chinese entrepreneur.
OKX operates in over 100 countries and lists 350+ digital assets and almost double the number in trading pairs. OKX supports the trading of futures contracts for 13 crypto assets.
The exchange offers two groups of futures contracts, namely, crypto-margined futures and USDT-margined futures. Crypto-margined futures are settled in the underlying cryptocurrency, while USDT-margined futures are settled in USDT.
Each futures contract offered by OKX is named according to the assets that are being traded, the settlement date, and the period it is traded for. The options available for investors include weekly, fortnight, quarterly and bi-quarterly. Futures contracts are settled every Friday at 8 AM UTC.
Huobi Global
Huobi Global is a crypto exchange and derivative trading platform. Huobi Global supports 500+ digital assets on its platform and is available in over 100 countries. Huobi Global was founded in 2013 by Leon Li in Beijing, a former computer engineer at Oracle.
Huobi Futures offers investors and traders three types of product categories: USDT-margined contracts, coin-margined contracts, and options.
USDT-margined contracts are quoted and settled in USDT, while coin-margined contracts derive their value from the underlying cryptocurrency.
Gate.io
Gate.io is a leading crypto exchange that supports over 1,400 digital assets and has over $12 billion in daily trading volumes. The crypto exchange was founded in 2013 by its current CEO, Lin Han, a software engineer, who aimed to create a secure trading platform for bitcoin enthusiasts.
Gate.io offers three types of futures contracts: perpetual contracts, delivery contracts, and quantitative strategy contracts.
Bybit
Bybit is a crypto derivatives platform that offers a professional platform with advanced matching capabilities, multilingual support, and quality customer service. The platform was founded in 2018 by Ben Zhou and is based in Singapore. Bybit serves more than 10 million users worldwide who can access over 100 assets and contracts across crypto derivatives like futures.
Bybit offers several futures contracts, including USDT Perpetuals – Perpetual contracts that use USDT as collateral, Inverse Perpetual and Futures – Perpetual and futures contracts that use the underlying cryptocurrency as collateral, and USDC Perpetuals – Perpetual contracts that use USDC as collateral.
The Takeaway
Today's leading crypto futures exchanges enable anyone with sufficient trading experience and capital to access the global crypto derivatives market in a secure and user-friendly manner.
If you are new to crypto trading, however, remember that futures trading involves leverage (resulting in higher risk than spot trading), and there are nuances to each futures contract. So make sure you know exactly what you are trading before you place your first crypto futures trade. And, of course, never risk more money than you can afford to lose!
---