'Around' Ethereum Merges, Turbulent Altcoin Airdrops, Terra Notfriends and 20 Crypto Jokes
Disclosure: Crypto is a high-risk asset class. This article is provided for informational purposes and does not constitute investment advice. By using this website, you agree to our terms and conditions. We may utilise affiliate links within our content, and receive commission.
This week in the Cryptosphere: we checked who ended the month of May as the winners and losers, investment funds backed by BTC and crypto saw inflows last week, as some analysts predicted a "bounce" to the upside in June, Ethereum Ropsten public testnet is now set to run through The Merge "around June 8", BNB Chain launched a new roadmap as the competition with Ethereum is heating up, and Optimism's OP token went on a roller coaster ride following a "turbulent launch" that caused delays on the mainnet.

After the new Terra blockchain went live a week ago, the new LUNA token crashed, then LUNA rallied as Binance airdropped it to users. Meanwhile, WAVES skyrocketed as the details of the DeFi revival plan became unveiled but was still down 85% from its ATH, and ZEC stayed flat despite a major Zcash update that's meant to boost privacy. As all this was happening, Solana suffered its 5th outage this year, and Mirror Protocol was reportedly suffering an ongoing exploit but, also reportedly, 'averted the crisis'.
Meanwhile, Goblin Town surged while many blue-chip NFT collections took a hit in May, a survey found that the NFT play-to-earn gaming is most popular in India, Hong Kong, and UAE, WhiteBit won the NFT and the crystal trophy auctioned by Kalush Orchestra with a USD 900,000 bid, Kanye West may do NFTs after all, and Nathaniel Chastain was arrested and charged for insider trading at OpenSea.

Then we learned that MoneyGram aimed to launch a service that would enable users to transfer money overseas via stablecoins, 10 Brazilian business giants have taken the bitcoin and/or crypto plunge, a new luxury apartment complex in Argentina will feature a Bitcoin mining facility to help its residents 'get paid to live' in their apartments, Soros' Fund CEO said crypto is here to stay and warned of a recession and FOMO trap, and a report found that adoption in Latin America is likely to continue apace for the rest of the year.
In South Korea, the government will launch a new regulatory body to police the crypto sector and could fast-track it a direct response to the 'terra incident', the five biggest crypto exchanges decided to form a joint response council to avoid a repeat of the 'LUNA incident', Upbit operator Dunamu moved to distance itself from connections with Terra, and a mystery company that 'worked on the Terra Network' was facing media scrutiny.

In Russia, MPs were set to vote on a bill that would allow international traders to pay for goods in crypto or accept crypto payments, and the staunchly crypto-skeptic Central Bank indicated that it is prepared to soften its stance on crypto to allow a key piece of legislation to pass.

While the Japanese Prime Minister indicated that he might be open to reforming the nation's crypto tax laws, over in the US, 26 IT experts and professionals accused blockchain and crypto of "not being decentralized" and petitioned politicians to crack down on the sector and its lobbyists, while Janet Yellen admitted to being wrong about "the path inflation would take".
Meanwhile, the US state of New York and Kenya offered two examples of how legislators can thwart or foster innovation through their BTC mining initiatives. Also, it was revealed that a number of bigger Terra ecosystem investors abandoned their positions as the UST peg began to slip away – with smaller-scale investors continuing to buy.

On the other hand, global insurers started investing in crypto and only 18% of respondents in the global survey do not expect BTC to become legal tender within 3 years.

At the same time, Binance Labs launched a USD 500m investment fund, another BTC mining scrutiny appeared, while exchanges started reducing their staff, and new crypto lawsuits emerged.

Finally, MakerDAO announced its endgame plan, the Japanese Parliament green-lighted stablecoin legislation, and Arthur Hayes found the BTC bottom of this cycle.
And now: your well-deserved weekly crypto jokes. Enjoy!
__________
Heeeeey, CT! What's up?
May 27, 2022
__
You good, CT?
https://www.twitter.com/fishxbt/status/1529938263313727502
__
We need to check on the markets.
state of the market pic.twitter.com/5SWxhxMkXu

— Jakub Hydra (🐍,🐍) (@GregusJakub) May 31, 2022
__
And then we need to check on the people checking on the markets.
https://www.twitter.com/Sicarious_/status/1530015801377431552
__
Let's ask BTC directly when it's gonna rise again.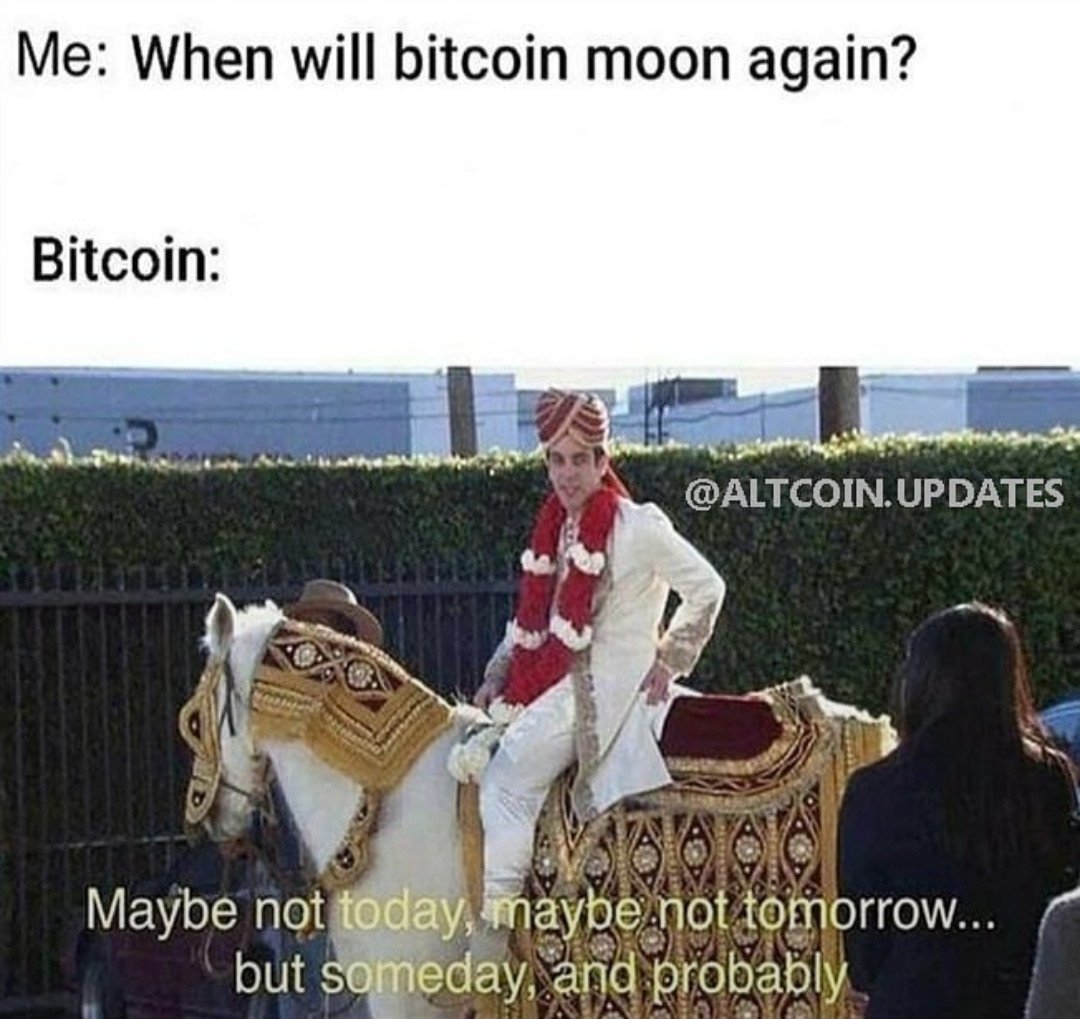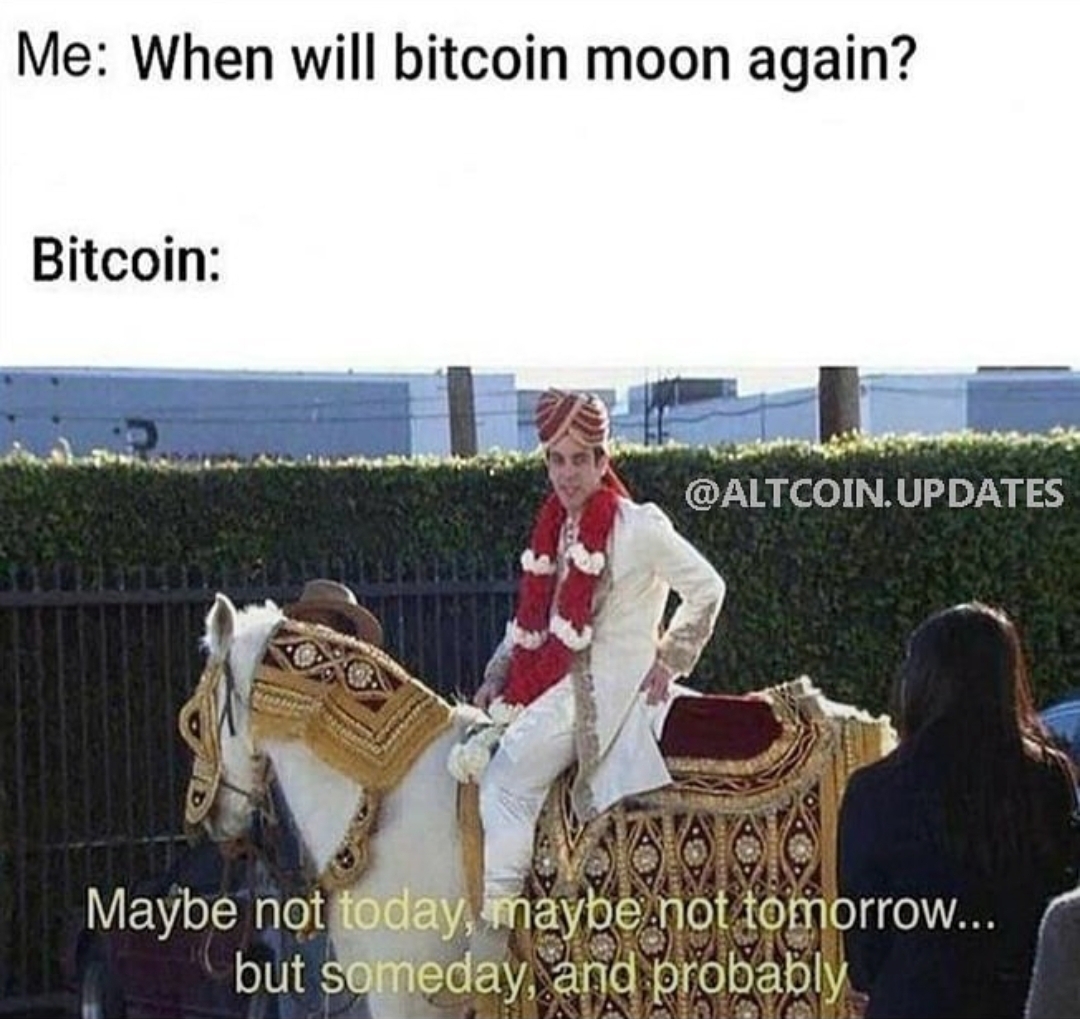 __
Here's a more precise and an extremely correct prediction.
I just ran a 155-variable computer model and it came out with the following forecasts for Bitcoin:

July 1st: 46k
January 1st, 2023: 150k
January 1st, 2030: 450M

Wow we're so early!

— ChimpZoo 🇸🇦 (@ThinkingBitmex) May 26, 2022
__
It's a horror show.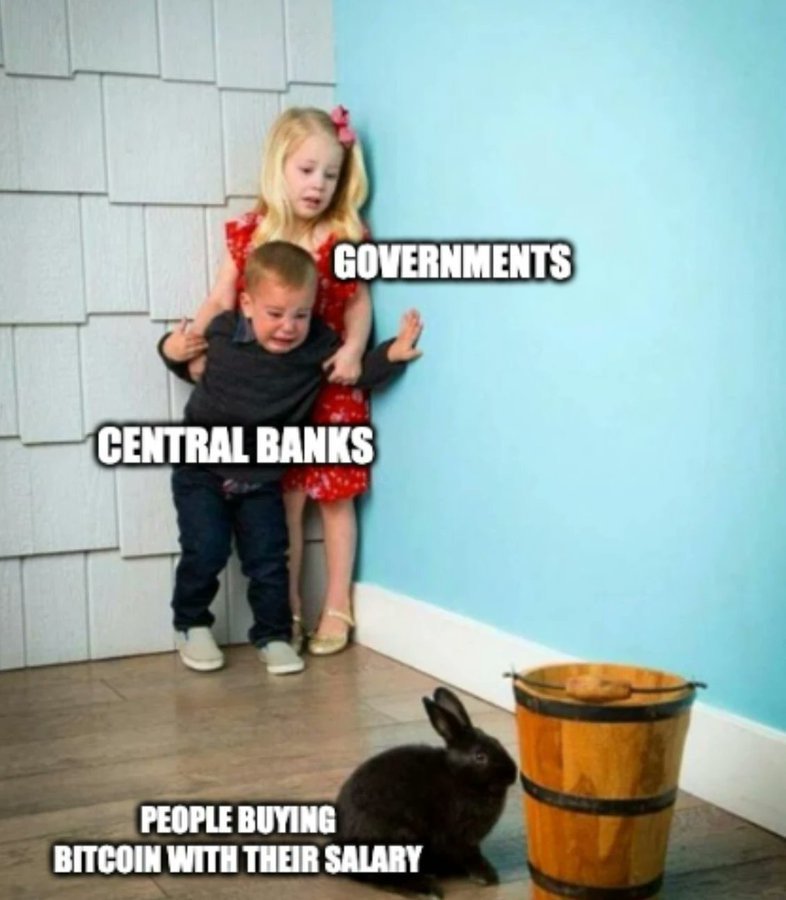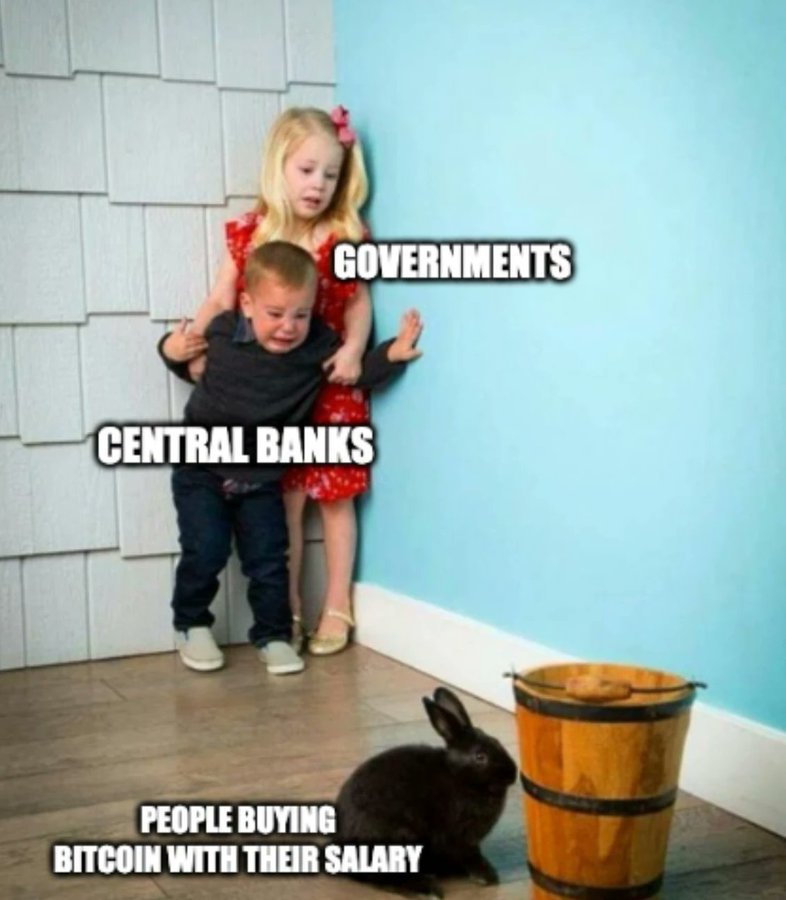 __
Voilà. Fixed!
Bruh pic.twitter.com/OJNZNHmcY8

— Crypto Rand 🇪🇺 (@crypto_rand) May 30, 2022
__
'And if LUNA 68.071 doesn't work, put it into LUNA 74.3."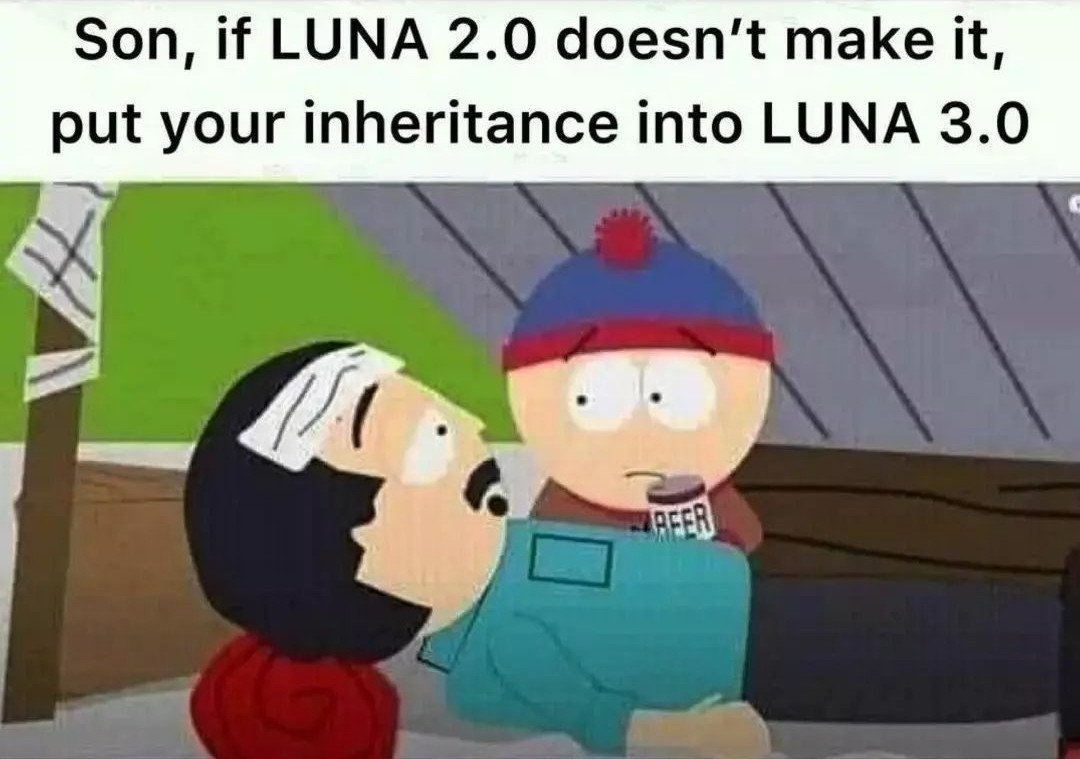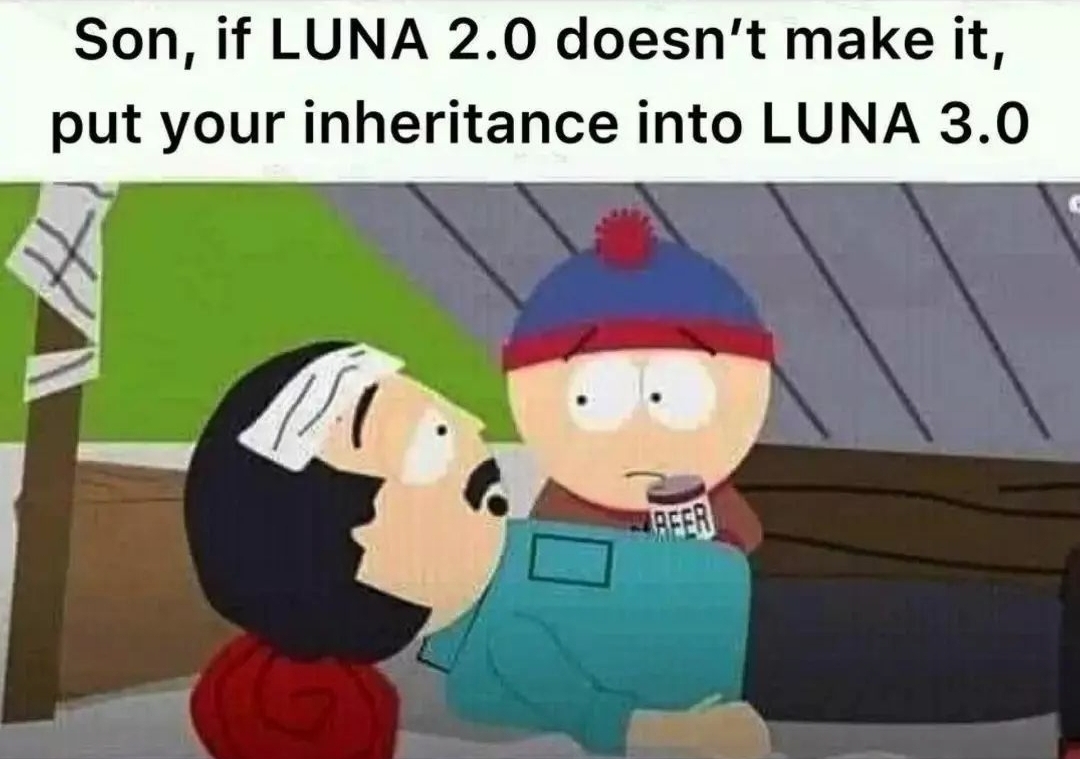 __
When terra meets meta(verse).
"yes we may have lost little james but honey let me tell you about luna two point oh"

— Herman Trout (@fired4posting) June 1, 2022
__
It's still aliiive!
__
A bitcoiner as a translator.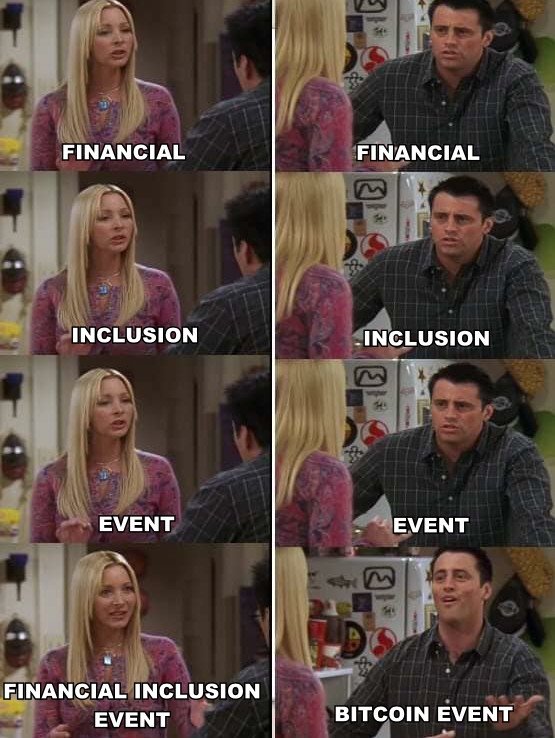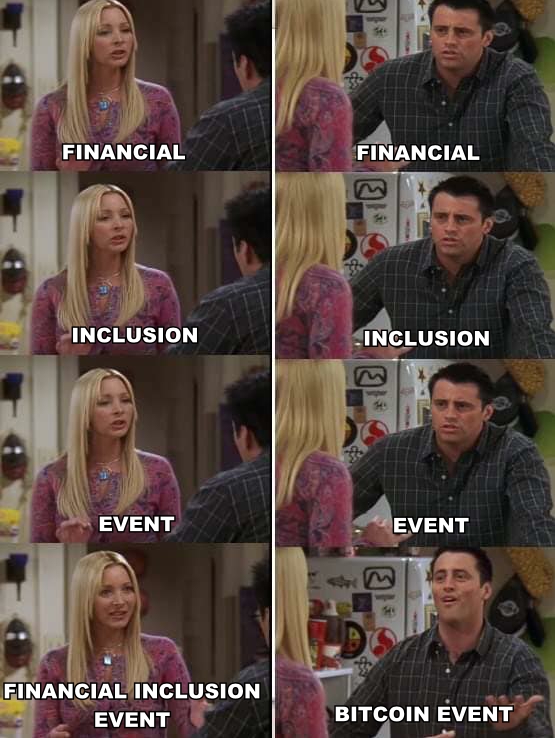 __
Speaking of bitcoiners, here's type 1: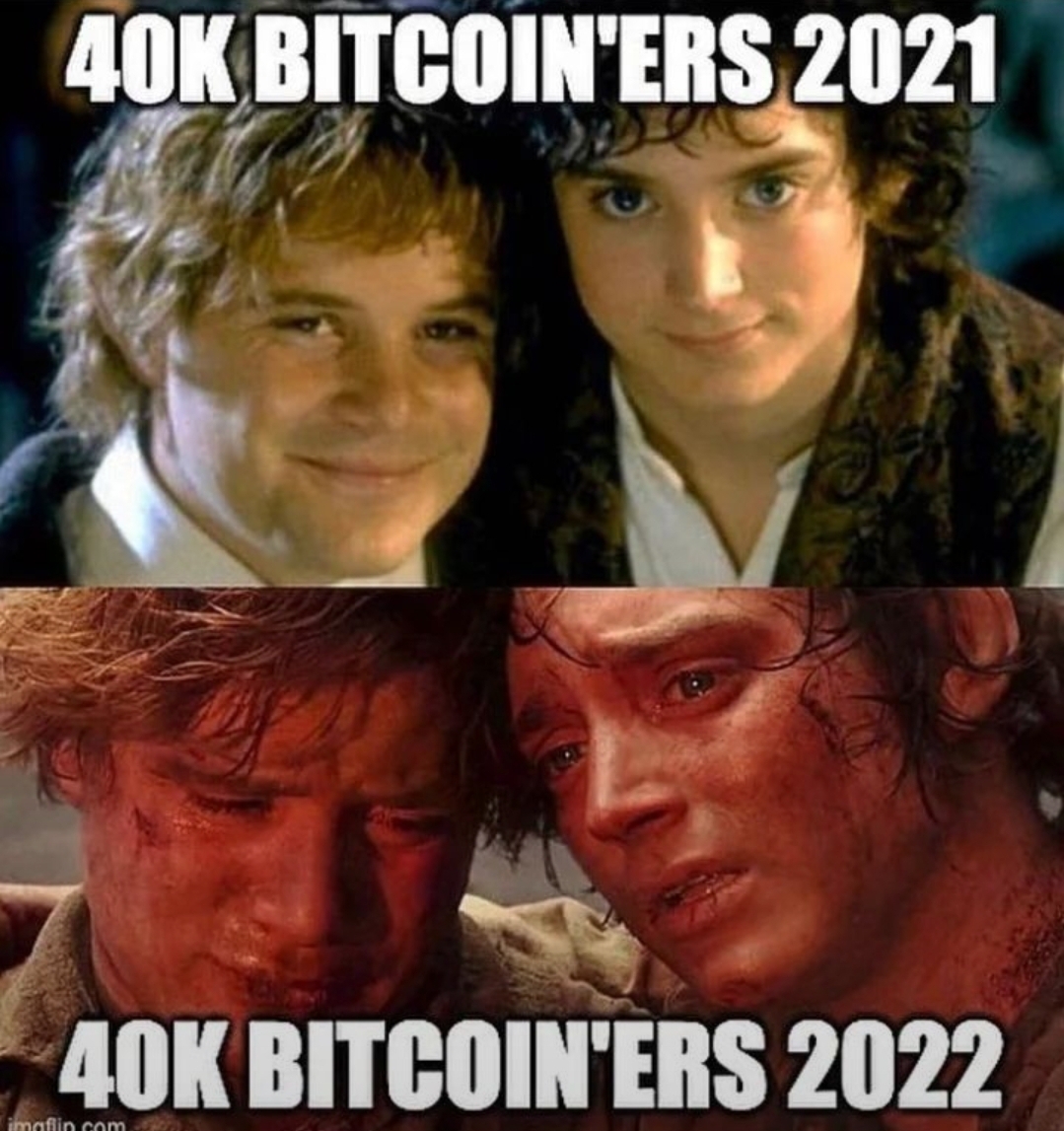 __
And here's bitcoiners type 2: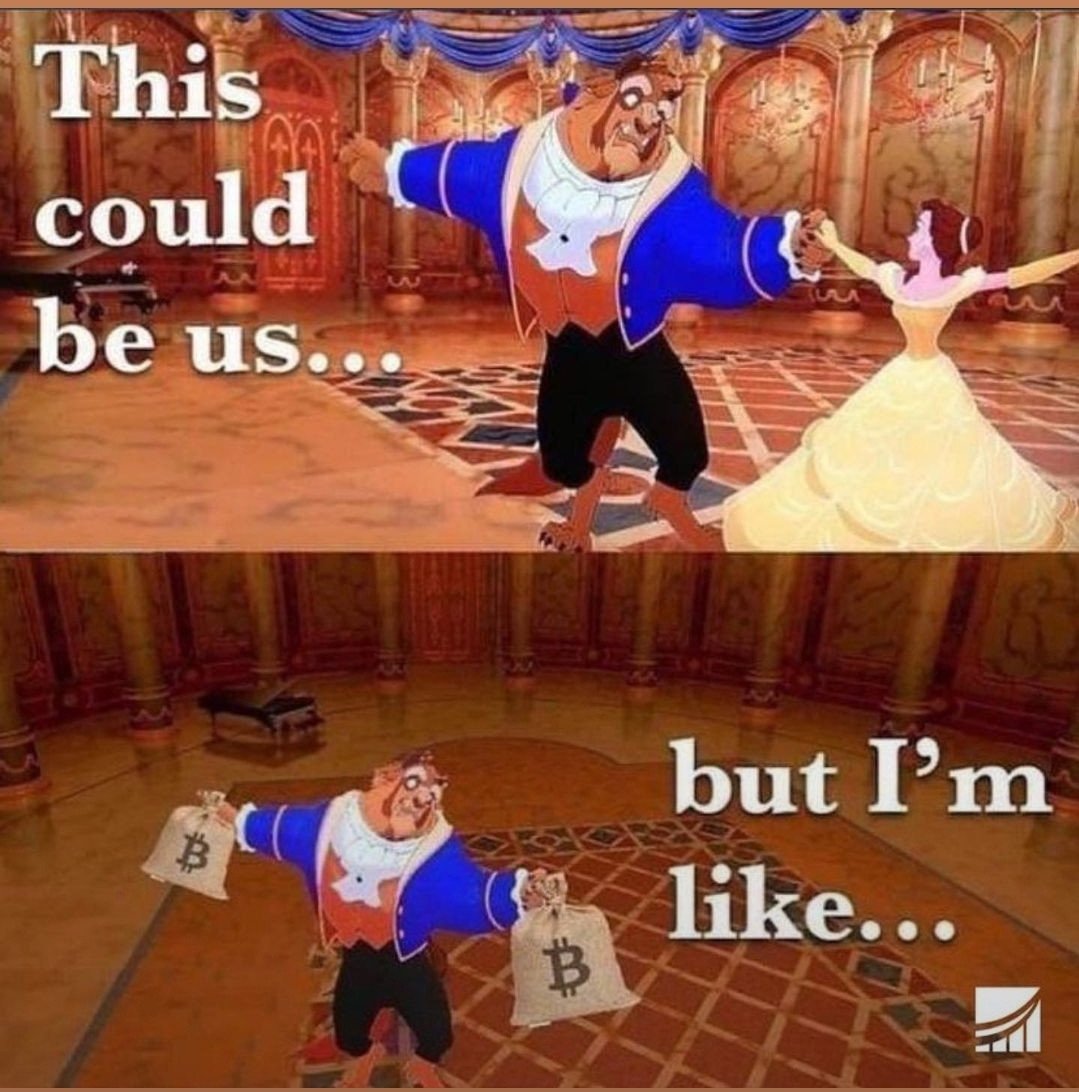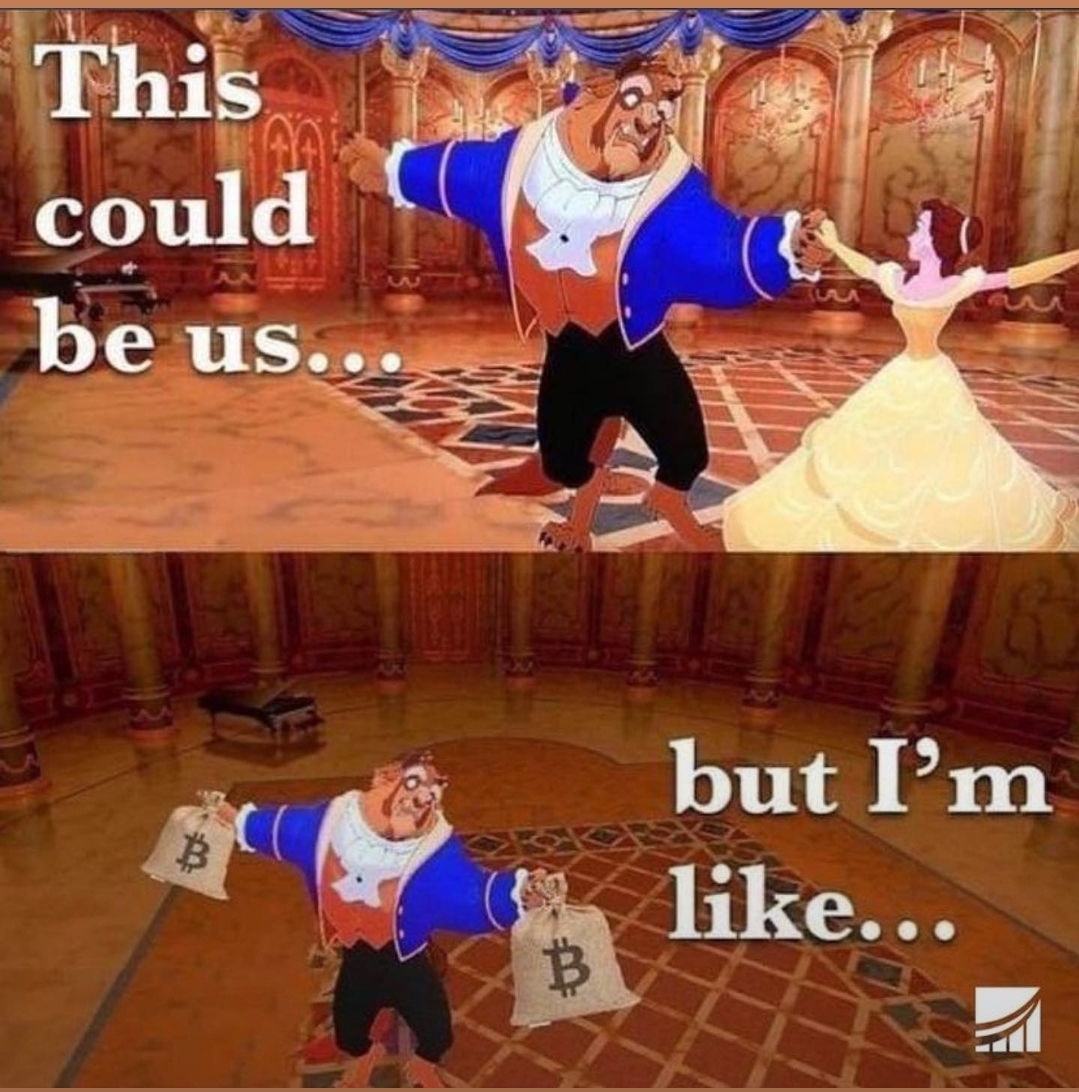 __
Excuses, excuses.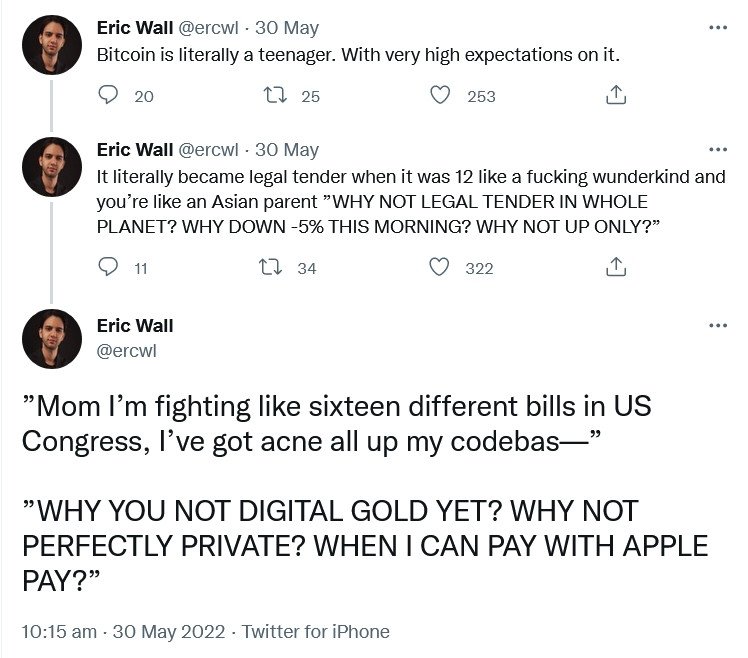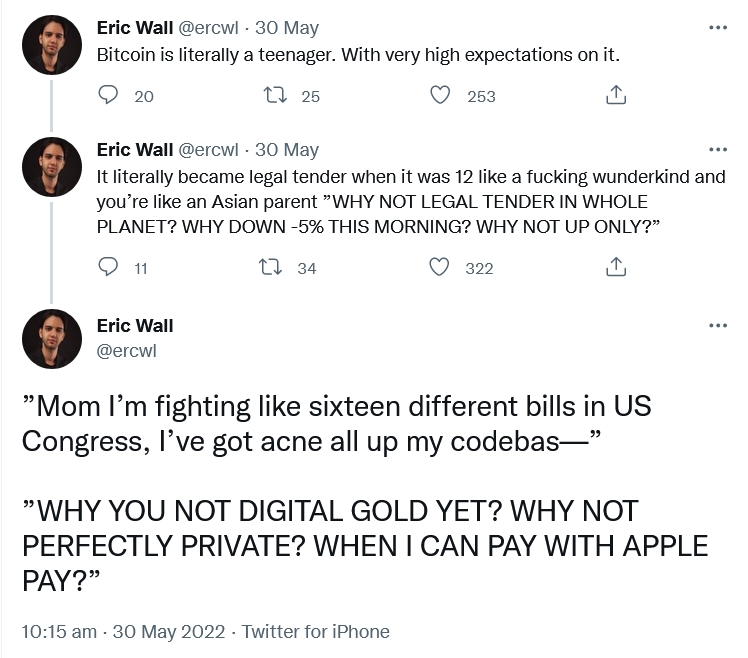 __
Buuurn! Ah, sorry. Miiiiint!
https://www.twitter.com/DegenSpartan/status/1530036739079028736
__
Driving, the Internet, fire… NGMI.
Me: when you're building a car, make sure to add BOTH a seatbelt AND airbags. Two factor safety is better than one!
Nouriel: wow cars have so many buzzwords and things people have to worry about. Driving is NGMI.

— vitalik.eth (@VitalikButerin) June 1, 2022
__
Had to do all the shuffling yourself.
Will tell my grandkids this was a Crypto exchange pic.twitter.com/irsGKzefAA

— Neeraj Thakur (@NeerajT4) May 31, 2022
__
It's a work in progress.
I've found it. I've found the perfect iStock image for my presentation on web3 next week. pic.twitter.com/KcdH3dzi0m

— Georgia Rakusen | OpenUX (@G_Rak) June 1, 2022
__
No worries, we won't forget your crypto documentary: this time with CZ commentary.
---