Mystery South Korean Company that 'Worked on Terra Network' Faces Media Scrutiny
Disclosure: Crypto is a high-risk asset class. This article is provided for informational purposes and does not constitute investment advice. By using this website, you agree to our terms and conditions. We may utilise affiliate links within our content, and receive commission.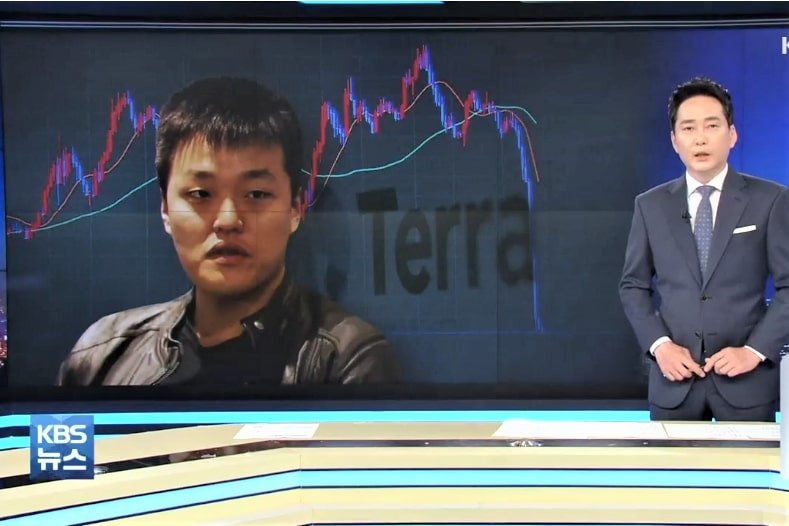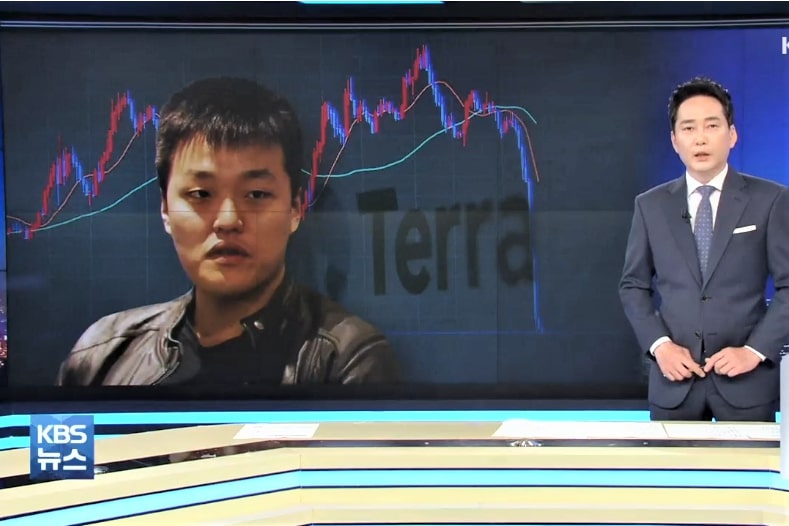 South Korean media outlets say they have unearthed evidence that a blockchain firm based in Seoul has a close relationship with Terraform Labs – and may have been developing for the Terra network under the radar. But the plot may already have thickened – with allegations that the National Tax Service (NTS) found evidence of a "suspicious flow of transactions" between the firm and Terraform Labs when it investigated the firms last year.
In TV reports from the cable network JTBC and KBS, South Korea's national broadcaster, reporters presented evidence – in the form of documents, video footage, audio, and interviews that appeared to point to a tight relationship between a "blockchain company" named for legal reasons only as Company K and Terraform. The latter liquidated its Busan and Seoul operations in late April/early May and is officially based in Singapore, where it was founded in 2018.
Scrutiny of Terraform has been intense in South Korea since terra (LUNA) (now LUNA classic or LUNC) crashed earlier this month, with the terraUSD (UST) stablecoin losing its peg.
But the media outlets claimed that the evidence suggested that Company K's developers had been continuing work on the Terra network in secret – and that the relationship between the firms has been tight for some time.
KBS, which has been in contact with an alleged whistleblower, said it had discovered evidence of a "special relationship" – pointing to "internal documents" allegedly provided by "an employee who worked for Terra while employed by Company K."
The English-language documents are apparently part of a contract employees were obliged to sign with Terraform Labs PTE. The document, titled as a "contractor agreement," was also reportedly signed by Terraform's Co-founder Do Kwon.
Kang Hyung-seok, a former Terraform employee, told KBS:
"Company K is on the same floor as Terraform Labs, in the same building. [Employees] use the same door entry card to access the offices."
KBS added that employees' salaries were paid "from both Company K and Terraform Labs."

An anonymous developer, who was reportedly involved in "a major Terra project," stated:
"The two companies were virtually one."
The developer added that confidential Terra documents were likely still to be found in Company K's offices.
Further, both KBS and JTBC reported that during a National Tax Service investigation last year, the developer claimed that most of the documents were not found or submitted.

The current CEO of Company K reportedly denied the allegation. The CEO confirmed that Company K had "collaborated with companies that make use of blockchain technology – including Terraform," but added that the firm did not have any "internal data on Terra."
KBS reported that Company K's CEO, identified only by his surname (Kim), was a "lead developer" on the core Terra "project."
In a separate report, KBS showed footage from the inside of Company K, which appeared to have been deserted during working hours, although there was evidence of recent activity inside the offices.
The JTBC report, however, showed a Company K developer on site, who briefly told a reporter that his company was just a developing firm and that the media "won't get anything from us."
Other developers were filmed apparently working at their desks.
Employees in an office based in the same building said that to external observers, Company K and Terraform "appeared to be the same company"
A nearby office worker stated:
"[On the building's floor map], the space was just marked out as being 'Terra.' Terra logos were on display there. Now they are gone."
The JTBC report contained further allegations that an NTS investigation had "discovered a suspicious transaction flow between Company K and Terraform Labs" – and that the agency had learned that the CEO of Company K had "received about USD 4.8m worth of cryptocurrency from Terra."
However, it appears that the NTS' probe "only" resulted in a fine for Terraform Labs, which it claimed had evaded taxation and "took no action" on the other "suspicious" transactions.

JTBC reported that prosecutors will likely pick up the trail – and investigate on suspicions that the transaction may have been processed in a bid to "artificially increase" the price of a Terra ecocystem token.

Company K told South Korean media outlets:
"We only worked on a project with Terraform Labs. Terraform is a separate company."
Both media outlets said they had asked Kwon for comment but had not received any reply. Cryptonews.com has also contacted Terraform with a request for clarification.
KBS claimed it had attempted to contact four other senior Terra developers and executives, all of whom had declined to comment, although they appeared to have indicated that "only a few people, including Do Kwon" know "the true nature of Terra and LUNA."
____
Learn more:
– LUNA Rallies as Binance Airdrops Token to Users
– South Korea to Launch a Crypto Regulatory Agency in Wake of LUNA Crash

– Police Reportedly Looking into Allegations that a Terraform Staffer 'Embezzled' Funds
– USDD vs UST: Is Justin Sun's New Stablecoin Just a Clone of UST?
---