Luxury Apartment Complex in Argentina to Feature a Bitcoin Mining Facility for Residents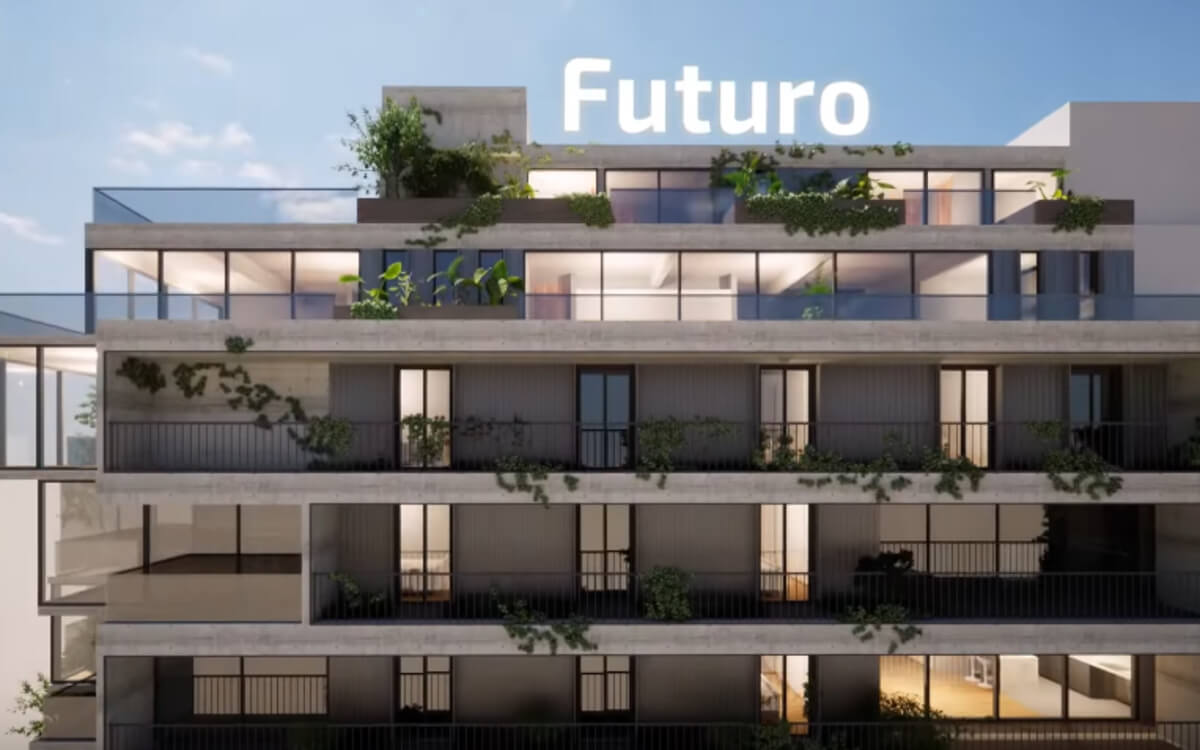 A new luxury apartment complex in the upscale neighborhood of Belgrano in Buenos Aires, Argentina, will become the first of its kind to feature a Bitcoin (BTC) mining facility – to help its residents "get paid to live" in their apartments.
Per the media outlet La Nacion, as well as Interesting Engineering, the new building will be named Pampa 2.0, a reference to the Pampas, the fertile lowlands area that incorporates the Argentinian capital.
The project's developers claimed that it was going to invest between USD 10m and USD 15m in the venture, which will be operated by the MCL architecture studio. Pampa 2.0 will have 9 floors and 32 apartments, as well as a restaurant on the ground floor.
But the building will also be equipped with "between five and 10 machines that mine cryptocurrencies." A contract has also been sealed with "a company that is in charge of operating" the machines and which will take an undisclosed percentage of the coins in exchange.
The developer added that its goal was to generate enough income from the mining operations to pay for living expenses – and even exceed this amount to leave residents with a profit.
Damián Lopo, the chief developer at the Founder of Newlink Capital, which owns the real estate firm Landium, was quoted as stating:
"I think about innovation all the time, but you also have to have the right timing. It's a fine line: It is just as bad to start a venture too early as it is to do it too late."
Lopo was also quoted as explaining that in order to factor in BTC volatility, the developer plans to calculate an average price for bitcoin over 12 months and use this as a basis in calculations that would allow the mining operations to fund at least 100% of the cost of the building's expenses.
Lopo suggested that the developer was likely to charge some USD 2,500 per m2, meaning that a two-room apartment at Pampa 2.0 would likely cost a buyer "around USD 120,000."
In a promotional video, the project's masterminds wrote of creating a "crypto building" – and showed a digital representation of a gold coin embossed with the bitcoin logo.
The developer also claimed that due to lighting, insulation, and solar panel innovation, living costs at the new building would be some 60% lower than at rival developments – meaning that even if the mining project failed, residents would not necessarily find themselves out of pocket.
Lago is famous in Argentina for founding Crowdium, a firm that "introduced" the notion of crowdfunding in the nation.
Watch the promotional video before:
____
Learn more:
- Argentinian Banking Heavyweight to Launch Bitcoin, Ethereum Trading, While Tax Body Urges Tighter Crypto Monitoring
- Crypto Bills in Panama, Brazil Progressing Fast, but Argentina Province Sends Mining Warning

- Small Argentine Town Turns to Crypto Mining to Pay for Improvements
- Argentina Launches Regulatory Sandbox for Crypto Innovators & Investors

- Brazil in Bitcoin Adoption Drive: Blockchain.com's Expansion, Miners' Tax Break, Real Estate Firm's BTC Choice
- Uruguay Regulator Suggests that Crypto-Real Estate 'Exchanges' Are Possible
---