Top 7 Cryptocurrencies to Invest In 2022
Disclaimer: The text below is an advertorial article that is not part of Cryptonews.com editorial content.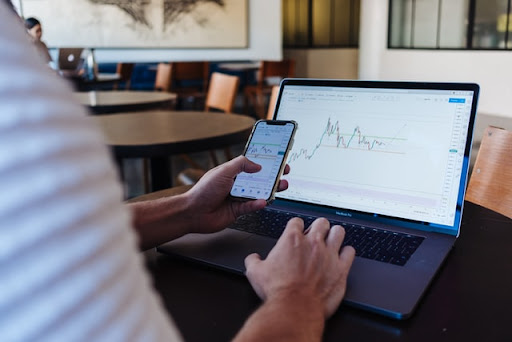 Cryptocurrencies have seen a surge in popularity in recent years as investors seek alternatives to traditional investment vehicles like stocks and bonds. As with any investment, there is risk associated with investing in cryptocurrencies, but there are also opportunities for significant return on investment. These are the top 7 cryptocurrencies you should invest in 2022:
>>>Buy The Best Crypto on the Market<<<
Why are these the best cryptocurrencies to invest in 2022? Keep reading to understand why you should be monitoring these seven closely in the upcoming year.
Battle Infinity (iBAT)
Battle Infinity is one of the most recent and promising cryptocurrencies to invest in.Battle Infinity is initially focusing on fantasy sports, where players create teams and join battle with others to get top ranking in their leagues. Users of the platform will earn from a stake pool, so the source of revenues is totally transparent.
Users of Battle Infinity enjoy a completely safe and unrestricted immersive experience. Six separate items make up the platform ecosystem for the Battle infinite game, which is effective, practical, and simple to use.
IBAT PREMIER LEAGUE - the world's first Decentralized Blockchain NFT-based Fantasy Sports Game, integrated with metaverse in which you can build your strategic team and battle with others all around the world and earn.
IBAT BATTLE SWAP- Battle Swap is a Decentralized Exchange that works as a bank on our platform. It enables new users to buy IBAT tokens directly and convert their winning rewards to another currency..
IBAT BATTLE MARKET​- All the assets and characters present inside the game are tokenized on ERC721 smart contract on our platform to NFT. This tokenization of assets and characters makes it unique and puts value to it, which depends on the rarity of the assets.
IBAT BATTLE GAMES​- It is a multiplayer game store where gamers on this platform can get access to multiple NFT games to play and earn. The players can buy and sell all their gaming assets and characters in the battle market and their winning NFTs.
IBAT BATTLE ARENA- In the Battle Arena, the players will have their own unique avatar which they can upgrade from the battle market from their clothes to hair for example, if the players like to add any hat or sunglasses to their avatar or character they will be able to buy it from the battle market.
IBAT BATTLE STAKE- Battle Stake is their staking platform where you can battle against stakers to get higher APYs. There are 3 types of staking they are introducing -:SOLO STAKING,DUO STAKING and CRATES STAKING.
Despite being one of the best cryptocurrencies to buy right now, Battle Infinity is not yet listed on Pancakeswap because it is still in the presale stage. We believe that now is the best time to begin working on a project. The likelihood of seeing the value of your money increase over time is very high.
The project employs a fixed BNB/USD exchange rate of USD 250, implying that the ecosystem's IBAT token is available for purchase for USD 0.0015. Given the value proposition Battle Infinity represents, early buyers can reasonably expect 100x gains.
Battle Infinity will be released soon, and now is the best time to get involved because it is on pre-sale for a discounted price. Do your homework before investing by learning more about the project on the Battle Infinity website and joining the Telegram group.
Lucky Block (LBLOCK)
Lucky Block is a crypto platform that aims to revolutionize the lottery industry. Lucky Block, which is hosted on the Binance Smart Chain, uses blockchain technology to improve transparency, reduce draw times, and increase each person's chances of winning.
Lucky Block tokens serve as the ecosystem's foundation, with a portion of all fees distributed back to holders as a reward. Furthermore, because LBLOCK has a built-in "burn rate," supply decreases over time, naturally pushing up the price. Following a successful presale, investors can now purchase Lucky Block tokens on PancakeSwap and join the project's Telegram group to stay up to date on its progress. Read more about it in this Lucky Block review.
DeFi Coin (DEFC)
Leading the way when it comes to the best DeFi coins to buy is DeFi Coin. As the name implies, DeFi Coin is a cryptocurrency token that is firmly ingrained within the ever-growing decentralized finance (DeFi) sector. The token is native to the new DeFi Swap decentralized exchange (DEX), which offers valuable swapping, staking, and yield farming services. DeFi Swap also has some of the best DeFi interest rates for those who hold DEFC tokens.
Although DeFi Swap has been in development for months, the team behind the exchange finally gave the go-ahead to launch in early May, which prompted the DeFi Coin (DEFC) price to surge by over 300%. Although DEFC is the native token for the exchange, it also has several other exciting use cases, including 'static rewards' for holders.
These rewards are made possible through a 10% tax levied whenever someone buys or sells DeFi Coin. From the collected amount, 50% is distributed back to DEFC holders as a reward, providing a regular passive income stream. The other 50% is placed back into DeFi Swap's liquidity pools, helping boost liquidity automatically.
Binance Coin (BNB)
The Binance Coin is a type of cryptocurrency that can be used to trade and pay fees on one of the world's largest cryptocurrency exchanges - Binance.BNB has grown beyond simply facilitating trades on Binance's exchange platform since its launch in 2017. It is now possible to use it for trading, payment processing, and even booking travel arrangements. On top of that, Binance Coin can also be traded or exchanged for different cryptocurrencies like Ethereum or Bitcoin.
In the beginning, it was only USD 0.10 in 2017. But by February 1 of 2022, it had climbed up to approximately USD 377, a gain of around 377,000 percent.
>>> Find Best Cryptos on eToro<<<
Cryptocurrency markets are highly volatile and your investments are at risk.
Decentraland (MANA)
Decentraland is yet another of the year's best new cryptocurrency projects. Simply put, Decentraland is a blockchain-hosted virtual world where users can create their own characters and purchase in-game plots of land.
Because all items in the game are structured as NFTs, in-game exploits can be monetized via the marketplace. Since the concept of the metaverse kept on expanding in 2022, altcoins such as MANA are likely to gain traction, potentially resulting in spectacular price gains.
>>> Find Best Cryptos on eToro<<<
Cryptocurrency markets are highly volatile and your investments are at risk.
Ethereum (ETH)
Ethereum, which is both a cryptocurrency and a blockchain platform, is a favorite among programmers due to the potential applications it offers. For example, smart contracts that execute automatically when certain conditions are met and non-fungible tokens (NFTs).
The impending upgrade to Ethereum 2.0 is expected to cause a stir, as it will see the platform switch to a Proof-of-Stake mechanism, which will significantly increase speed and lower fees. Furthermore, Ethereum has grown tremendously. From April 2016 to February 2022, its price increased by nearly 25,000 percent, rising from around USD 11 to over USD 2,700.
>>> Find Best Cryptos on eToro<<<
Cryptocurrency markets are highly volatile and your investments are at risk.
Dogecoin (DOGE)
Dogecoin (DOGE), considered by some to be the first "memecoin," caused a stir in 2021 when its price skyrocketed. The coin, which features an image of a Shiba Inu as its avatar, is accepted as payment by a number of major corporations, including the Dallas Mavericks, Kronos, and SpaceX owned by Elon Musk.
DOGE was created in 2013 by Billy Markus and Jackson Palmer as a joke that comments wild speculation of the crypto market. During the week when Musk was scheduled to appear on Saturday Night Live, the price of Dogecoin reached an all-time high of approximately 16 cents. This makes DOGE the 11th largest cryptocurrency.
>>> Find Best Cryptos on eToro<<<
Cryptocurrency markets are highly volatile and your investments are at risk.
How to buy Battle Infinity (IBAT) in pre-sale?
The process is slightly different from buying other cryptocurrencies. Finally, the pre-sale is handled directly by the publisher, on the pre-sale platform specially created for this purpose . Experience has shown that with the following steps you have IBAT tokens in your wallet in less than 10 minutes .
1. Open the Battle Infinity pre-sale website
First, the crypto investors visit the Battle Infinity pre-sale page. Here the crucial windows open immediately.
2. Buy Binance Coin
The IBAT Coin is designed as a BEP-20 token and runs on the Binance Smart Chain. This means that one must own Binance Coin in order to buy IBAT. If you have this in your wallet, you can proceed directly. On the other hand, one should first buy BNB – for example via the online broker eToro, which does not charge any commission and allows a crypto purchase in less than 10 minutes.
3. Connect wallet to Battle Infinity
The next step is to connect the wallet to Battle Infinity. This is possible with the Metamask Wallet or the Walletconnect function. It is important that the corresponding wallets have been switched to the Binance Smart Chain.
4. Select the desired amount of IBAT and complete the purchase
Now select the desired amount of IBAT. You can see directly how many Binance Coins are required. For example, if you want 250,000 IBAT tokens, you have to invest around 1.5 BNB. One last click on "Buy IBAT" and the purchase is complete.
>>>Buy Battle Infinity on Presale<<<
Research Before Investing in 2022
While no one can predict the future with 100% certainty, we can make educated guesses about where the market is heading. In this article, we've outlined some of the top cryptocurrencies to invest in for 2022 and beyond. We've also looked at some of the key trends that are likely to shape the industry over the next few years. By keeping an eye on these developments, you can stay ahead of the curve and ensure your portfolio is primed for success.
---