Navigating the Future of Finance: The Role of Compliance and Self-Sovereign Identities in Spurring Crypto Adoption
Disclaimer: The Industry Talk section features insights by crypto industry players and is not a part of the editorial content of Cryptonews.com.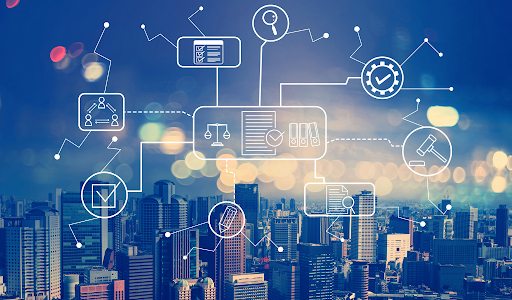 As the digital economy continues to evolve, crypto and blockchain-centric technologies stand to completely revamp the global financial paradigm, bringing with them a promise of democratized access to wealth and greater financial inclusion. However, despite the potent social and technological proposition put forth by these technologies, their widespread adoption has been hampered by several regulatory and compliance concerns.
Breaking Down Barriers: Enter AllianceBlock's NexeraID
AllianceBlock's NexeraID is an innovative solution offering seamless self-sovereign identity (SSI) issuance and verification. The project is championing this transformation within the compliance realm by allowing businesses to seamlessly onboard users to the decentralized web (Web3) through self-custodial or custodial wallets.
To help fulfill its vision, NexeraID has joined the ranks of the World Wide Web Consortium (W3C), a preeminent international web standards organization, thus adhering to its established standards for decentralized identifiers (DIDs) and verifiable credentials (VCs).
Decentralized Identifiers, now recognized as an official Web standard, offer enhanced security and privacy to individuals and organizations, enabling them to establish and manage their digital identities across different technological realms. On the other hand, Verifiable Credentials — another pivotal standard from the W3C — allow individuals to present digitally encrypted and secure evidence during various authentication processes, significantly reducing the risk of identity theft and fraud.
Standardization and verification of digital identities across various platforms is a critical stride in promoting transparency, trust, and ensuring regulatory compliance — factors that are quintessential for the mainstream adoption of cryptocurrencies.
Embracing the Future with Self-Sovereign Identities
Central to NexeraID's breakthrough solution is the concept of self-sovereign identities (SSIs), a user-centric approach to digital identity maintenance that gives individuals control over their personal data. By integrating SSIs into their platform, AllianceBlock is offering a more secure and private way for users to interact with Web3 technologies, bolstering consumer trust in these emerging systems.
Moreover, the integration of SSIs with compliance checks stands to simplify the way through which businesses can validate their adherence to local regulatory rules, easing their entry into the world of decentralized finance (DeFi) and Web3.
The Evolution of Cryptocurrencies: From Anarchy to Compliance
In the early days of cryptocurrencies, the digital asset sector was often viewed as a kind of digital 'Wild West,' i.e. a landscape marked by a lack of regulation and a spirit of anarchy. This image has been a significant hurdle in gaining mainstream acceptance. However, the sector has evolved dramatically, with the focus recently shifting toward ensuring compliance, regulation, and security, the building blocks for any financial system's growth and stability.
Lastly, compliance isn't just about adhering to rules and regulations; it's about establishing trust. Trust is the cornerstone of any financial system, and it's even more critical in the cryptocurrency sector, where transactions are irreversible and the scope for fraud and scams is high. By integrating compliance into the very fabric of their operations, companies like AllianceBlock are laying the groundwork for a more reliable and secure crypto ecosystem.
Pioneering Compliance in DeFi
AllianceBlock is working toward creating a future where traditional and decentralized finance systems can coexist and complement each other. In fact, by addressing the challenges in both domains and bridging the gap that currently exists between them, the firm aims to foster increased capital flows as well as drive innovation.
Not only that, AllianceBlock's commitment to facilitating regulated, data-driven access to new decentralized markets and DeFi projects can help in the creation of a next-gen financial infrastructure, one that is holistic and inclusive in its outlook.
The Road to Mainstream Adoption: An Integrated Approach
As we move toward a future driven by decentralized technologies, the perfect blend of compliance measures, self-sovereign identities, and the standardization of digital identity verification protocols will be crucial for achieving mainstream acceptance of cryptocurrencies. As regulatory frameworks continue to evolve to accommodate the complexities of the DeFi world, innovative solutions like NexeraID will be vital in guiding this transition.
AllianceBlock, with its focus on compliance and its strides in the self-sovereign identity space, is strategically positioned to act as a catalyst for the journey of the crypto world toward mainstream adoption. Their work underscores the fact that the future of finance isn't about choosing between decentralized or traditional systems but rather about integrating the strengths of both to create a more robust, accessible financial ecosystem.
---