Dogecoin Price Prediction – Elon Musk to Add DOGE Payments on Twitter?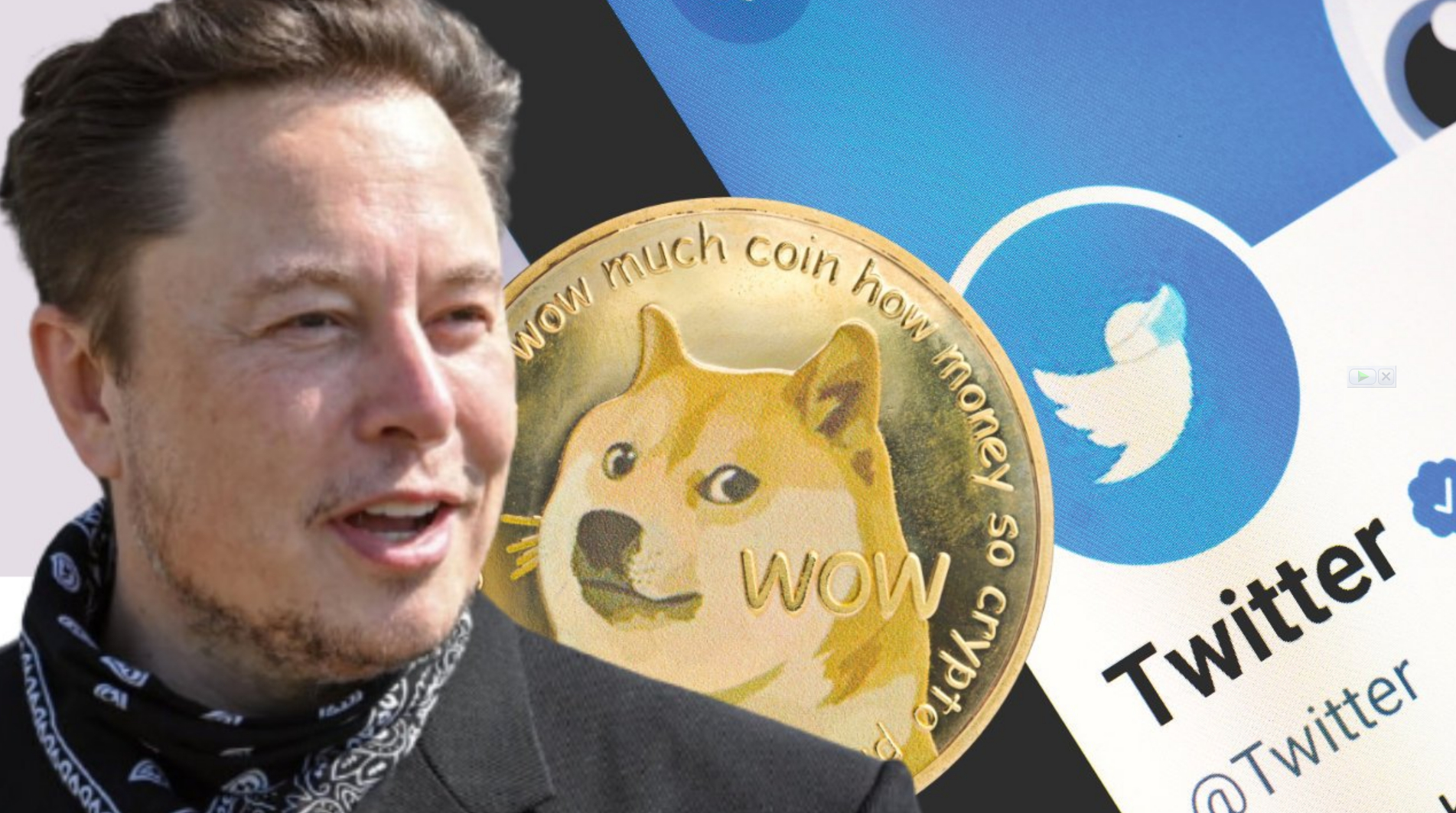 Dogecoin price prediction remains bullish, especially above the 38.2% Fibonacci retracement level of $0.1200. Despite billionaire Elon Musk's strong support, Dogecoin failed to extend its previous four-day bullish rally and lost some ground.
Elon Musk, a billionaire, has long been a fan of the cryptocurrency Dogecoin, and the price of Dogecoin increased by more than 145% this week as a result of his official takeover of Twitter last week. However, the gains were gradually fading as it broke its winning streak and was regarded as one of the day's top losers.
The recent interest rate hike by the US Federal Reserve, which had a negative impact on the entire crypto market, could be the cause of its recent declines. Therefore, the cryptocurrency market's poor performance also played a significant role in undermining Dogecoin.
On the other hand, there have been numerous positive reports about Dogecoin's potential adoption, which may significantly increase its price. This can be seen in Elon Musk's recent discussion about using Dogecoin as a payment method.
Elon Musk to Add DOGE Payments on Twitter?
On Halloween, the world's richest entrepreneur used DOGE army insignia and hinted that he would accept Dogecoin as payment for Twitter features. The use of a winking emoji strengthens that idea.
In the summer, Musk became the largest single investor on Twitter after purchasing 9.1% of the company's stock.
Since then, the Dogecoin army has been eagerly anticipating this development. He was eventually asked to become a board member. He declined, though. Back then, Elon proposed integrating DOGE as a payment option for Twitter Blue.
Twitter sued as Elon Musk mass-Layoffs
Bloomberg reported on Friday that a class-action complaint has been filed in federal court in San Francisco over Elon Musk's proposal to lay off approximately half of Twitter's workers.
It has been reported by Twitter employees that the corporation has been laying off people without providing them with the proper amount of notice required by federal and California law. Dogecoin may feel the heat and fall lower as a result of this.
Hawkish FOMC and Fed Rate Limit Doge's Uptrend
As a result of the Federal Reserve's hawkish stance, the global cryptocurrency market lost momentum and was unable to maintain its current upward trend. The recent 75-bps interest rate hike by the US Federal Reserve had an impact on all cryptocurrencies. This could result in an even steeper drop in the market capitalization of all cryptocurrencies.
Elon Musk's favorite meme coin, Dogecoin (DOGE), was one of the biggest losers on Thursday as a result of the Federal Reserve's hawkish stance.
Bitcoin (BTC) and Ethereum (ETH), on the other hand, were able to maintain their respective prices of $1,500 and $20,000, respectively. Given this, the Federal Reserve's hawkish policy and the bearish cryptocurrency market have had little impact on Dogecoin's price.
US Dollar Strong Performance
On the other hand, the rise of the US dollar was a major contributor to the downfall of cryptocurrencies. The dollar kept its upward trend and traded well all day long as the Fed raised its benchmark funds rate by 75 basis points (bps), to 3.75–4%, on Wednesday.
Numerous cryptocurrencies had steep declines as a result of the stronger US dollar.
Dogecoin Price & Tokenomics
Dogecoin's current price is $0.1236, with a 24-hour trading volume of $2.7 billion. In the last 24 hours, Dogecoin has dropped 6.21%, followed by a 145% weekly gain. CoinMarketCap now ranks #8 with a live market cap of $16 billion. The circulation supply is 132,670,764,300 DOGE coins.
On the technical front, Dogecoin has completed a 38.2% Fibonacci retracement, which is now supporting it at the $0.1200 level. A drop below this level can open further room for selling until the next support area of $0.1085.
In case of increased selling pressure, DOGE can take a further dip towards a 61.8% Fibonacci retracement level at $0.0979.
Since the MACD and RSI are still in a buying zone, and the 50-day moving average is supporting the uptrend, DOGE has the potential to recover above the $0.1200 support zone. On the upside, DOGE's major resistance stays at $0.1400 and $0.1590.
Dogecoin Alternative
The Dash 2 Trade presale has now raised more than $4.6 million and the project team has confirmed that its D2T token will be listed on LBank Exchange.
These accomplishments occurred less than two weeks after the start of its public token sale, indicating strong investor interest in its trading intelligence platform.
Since Twitter is being sued, the DOGE may suffer more damage. As a result, it is worthwhile to include alternative coins in your portfolio.
---