Dogecoin Price Prediction as $600 Million Trading Volume Comes In But Whales Say SPONGE is a Better Buy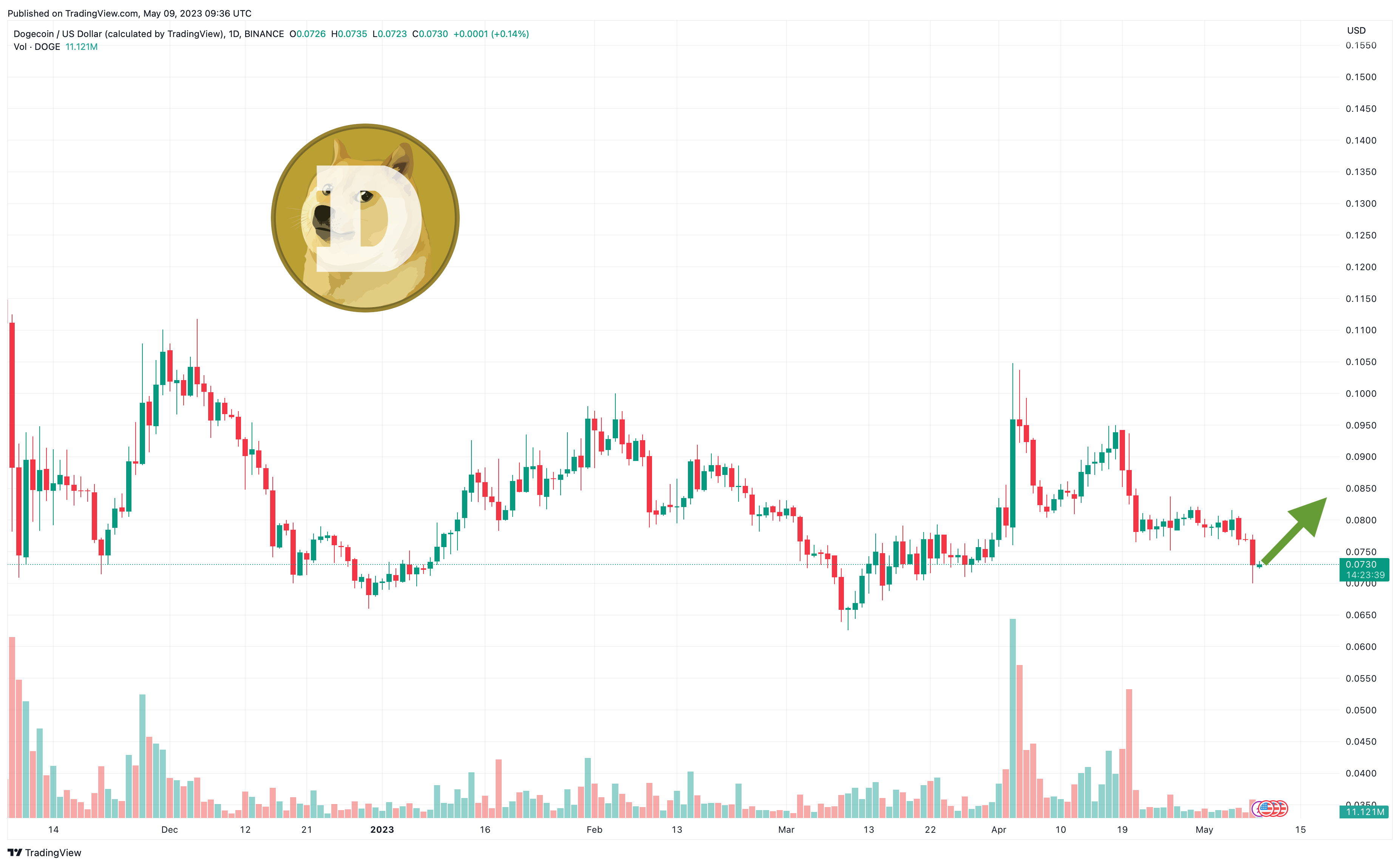 The price of Dogecoin (DOGE) has dropped by 2.5% in the past 24 hours, slipping to the $0.072517 as the market as a whole suffers a similar fall today.
DOGE's slide today compounds recent losses for the coin, which is now down by 8% in the past week and by 11% in the last 30 days, with the meme token up by only 3% since the beginning of the year.
This kind of underperformance contrasts with the successes gained in the past couple of weeks by a number of new meme coins, with SpongeBob (SPONGE) being the latest.
Following a string of exchange listings, SPONGE has gained by as much as 9,000% since launching at the beginning of the month, and with more listings likely to follow it could easily see more rallies soon.
Dogecoin Price Prediction as $600 Million Trading Volume Comes In
DOGE's chart doesn't look very promising right now, with its relative strength index (purple) sinking from 50 a few days ago to nearly 30.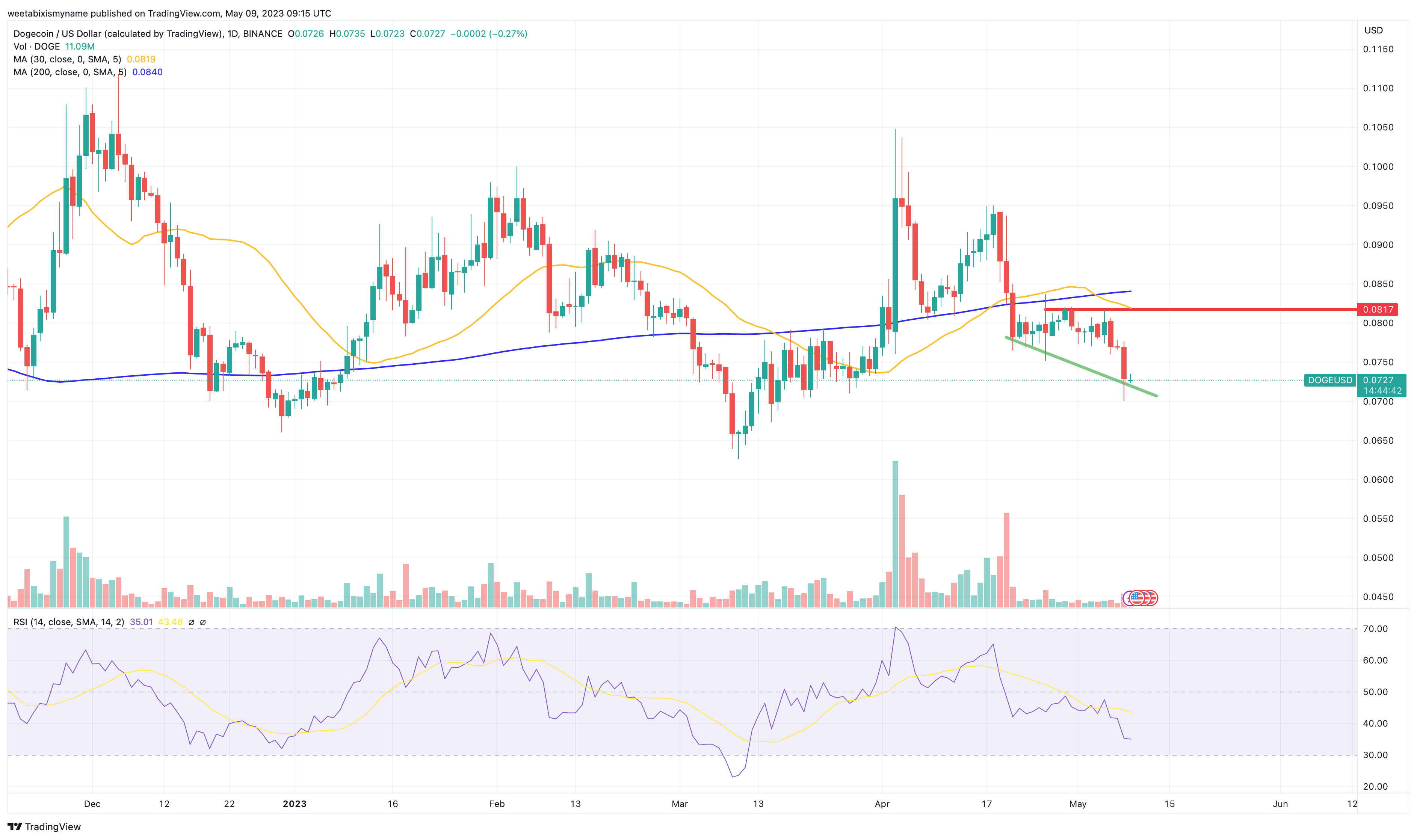 Similarly, DOGE's 30-day moving average (yellow) has just dipped below its 200-day average (blue), indicating further losses to come.
This fear is amplified by the continued decline of DOGE's support level (green), which fell through the key level of $0.075 yesterday, portending continued losses.
On the other hand, DOGE's 24-hour trading volume has risen to $600 million, although this is largely because so many holders are selling right now.
Given all of these factors, it's likely that DOGE may drop from its current level to $0.070 in the next few days, at which point it will be oversold and may stage a comeback.
Of course, the problem for Dogecoin is that it's far too reliant on Elon Musk for its gains, and recently not much has been heard from the Twitter owner regarding his supposedly favorite cryptocurrency.
The Dogecoin community remains convinced that, eventually, Twitter will introduce cryptocurrency -- and DOGE -- payments in some form, but this could still be a long way off, while there's no guarantee that DOGE will receive any favored treatment ahead of other cryptos.
But if DOGE does come to Twitter, it will undoubtedly have a positive effect on the meme token's price, and could see it lose the decimal place it has gained since the end of last year.
Whales Say SPONGE is a Better Buy
The thing with meme tokens, however, is that they're entirely interchangeable, so that when one starts to fade into obscurity, others come to take its place.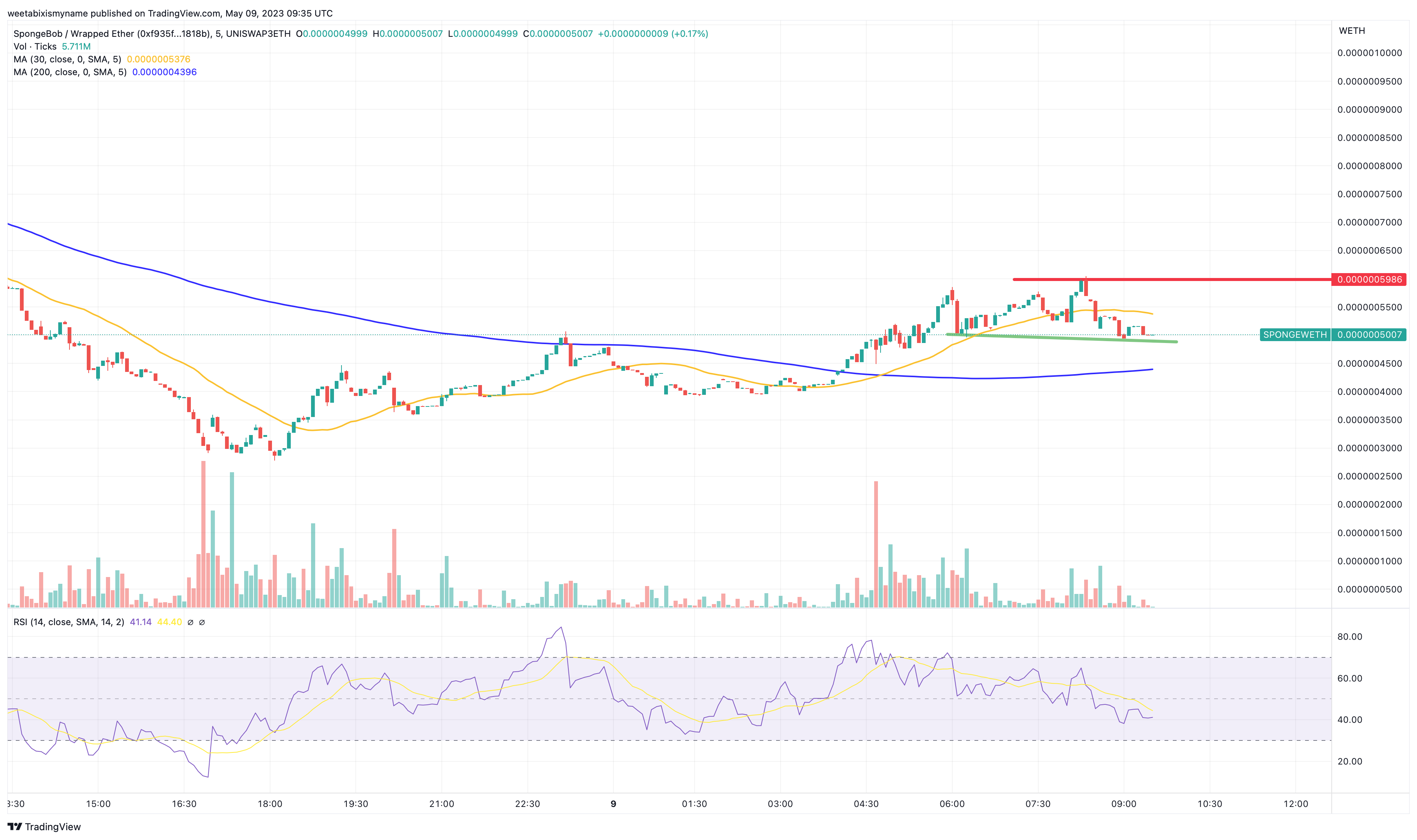 This certainly seems to have happened in recent weeks, with the rise of Pepe Coin (PEPE) turning more than a few heads this month.
But now, it seems that it's the turn of SpongeBob (SPONGE) to attract traders and investors, given its recent rises.
Beyond basing itself on a memorable cartoon character/meme, SPONGE has been helped in the past few days by a series of exchange listings, which have served to provide it with new buyers.
At the same time, it has been highlighted and hyped up by various investors and influencers, with several currently preferring it to PEPE and other meme tokens.
While its price has dipped from an all-time high of $0.002394 to $0.0009212 in the past couple of days, incoming listings are likely to provide it with further rallies in the very near future.
As such, it remains one of the most promising meme tokens to watch right now, and could rocket if it attracts a listing from one of the biggest exchanges in the industry, such as Binance.
---