Crypto Helps Ukraine Defend Itself Against Russia's Invasion, Here's How You Can Contribute
Disclosure: Crypto is a high-risk asset class. This article is provided for informational purposes and does not constitute investment advice. By using this website, you agree to our terms and conditions. We may utilise affiliate links within our content, and receive commission.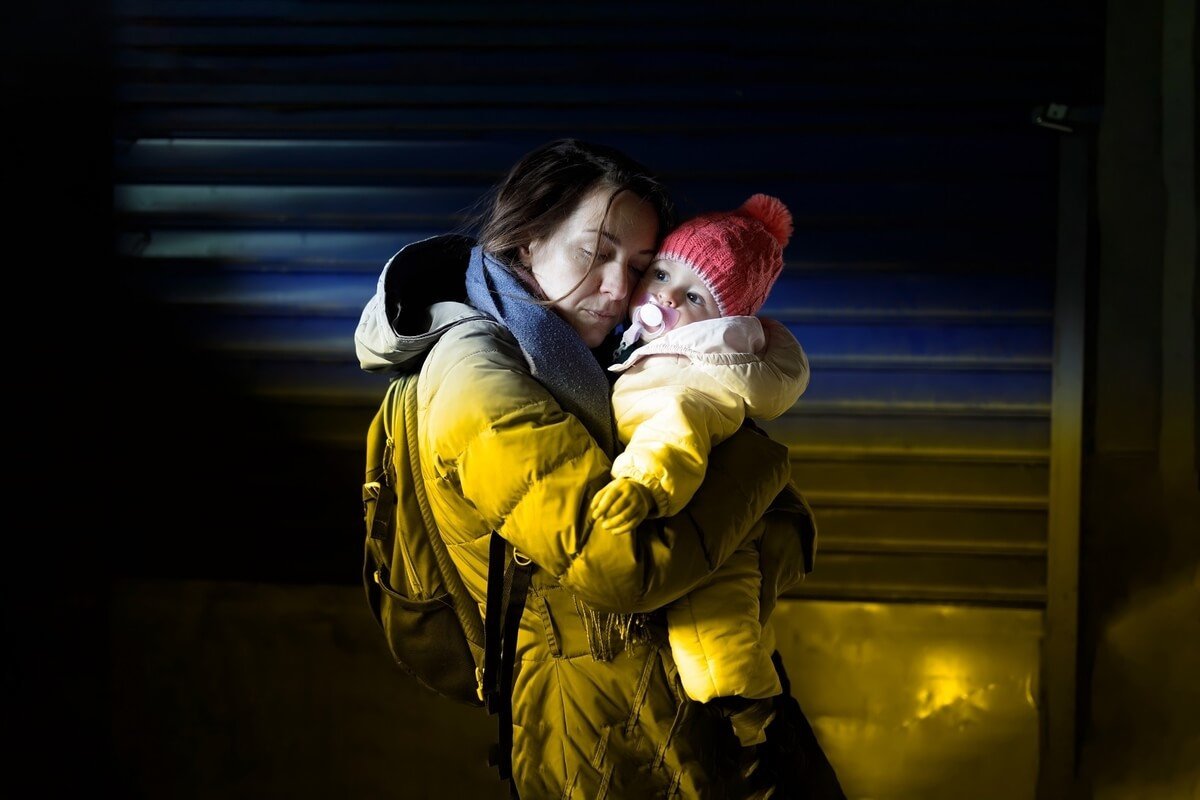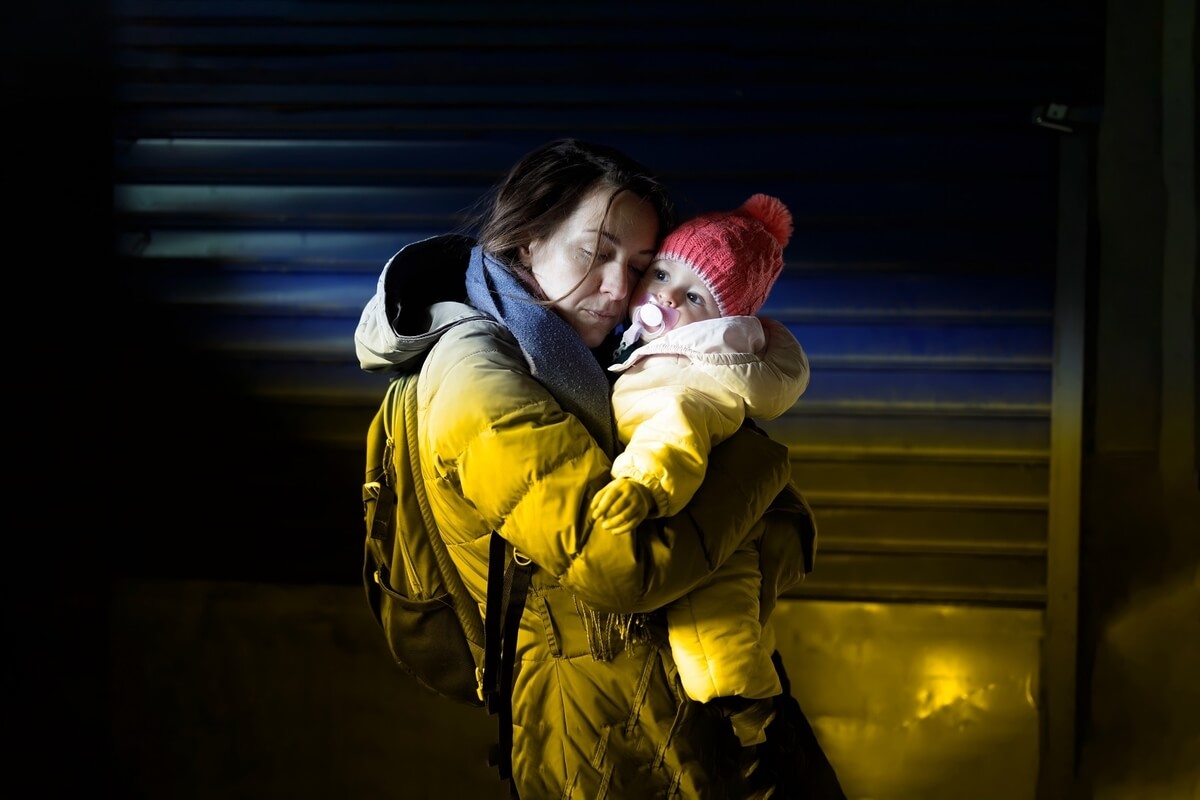 Cryptoassets continue to prove their case in Ukraine, as well over USD 100m in crypto was raised during the first five weeks of the Russian invasion.
Per a report by blockchain research firm TRM which analyzed over 50 crypto donation campaigns, official government entities have received over USD 50m of donations. Other popular non-governmental organization (NGO) campaigns have netted another USD 50m in donations.
Bitcoin (BTC) and ethereum (ETH) were the most popular cryptoassets and together facilitated over 85% of all transactions. Alternative networks like Tron (TRX), BNB, and Litecoin (LTC) have stayed distantly behind.
According to Alex Bornyakov, The Deputy Minister of Digital Transformation of Ukraine, cryptoassets have been "extremely useful" in the facilitation of funds in the country and have already purchased invaluable equipment for the Ukrainian Army.
In the recent episode of the Wolf of All Streets show, Bornyakov elaborated that cryptoassets were especially beneficial during the first days of the war when there was a lot of chaos in the country. "If you want to send a wire, and wire is going to get to your supplier in three days, you honestly don't have three days, and maybe in three days you're not going to live in this country anymore," he said. In these circumstances, crypto is much faster, he added.
Here is an ever-expanding list of the different ways how you can donate crypto to Ukraine now.
Aid For Ukraine is the official crypto fundraising initiative by the Ukrainian government. Powered by the country's Ministry of Digital Transformation, the Kuna and FTX exchanges, as well as Everstake staking service platform, the page comes with a simple user interface that lets you donate in 14 crypto assets as seen in the image below.
However, these are not all cryptoasets that can be donated directly to the Ukrainian government. When it comes to the Ethereum address provided on the site, it can also be used for sending all other Ethereum tokens, including, but not limited to USD Coin (USDC), TerraUSD (UST), Dai (DAI), Chainlink (LINK), Shiba Inu (SHIB), Basic Attention Token (BAT), Uniswap (UNI), and hundreds of others.
The same applies to the tokens of other non-Ethereum platforms, too. You can send tokens issued on Solana (SOL), Polkadot (DOT), Cardano (ADA), Tron, Algorand (ALGO), ICON (ICX), and Terra (LUNA) to the corresponding network addresses, although it might be more convenient if you swap them to the native network's crypto first. Liquidating a wide variety of tokens can prove time-consuming, expensive, and troublesome.
In order to make the process of donating tokens more convenient, decentralized exchange Uniswap has created a special donation interface that swaps any Ethereum ERC-20 token for ETH and sends it directly to the Ukrainian government address in a single transaction. You can find it at donate.uniswap.org.
Even though it is not mentioned on the donations website directly, the same network addresses can also be used to donate non-fungible tokens (NFTs). In fact, the ministry's Ethereum address has already received 673 NFTs, including a rare CryptoPunk #5364 which is worth approximately USD 200,000.
Although not on the official page, the same Ethereum address, yet again, is also used to receive donations on other Ethereum-based fork networks that utilize the same ETH address system. These include donations via:
Some of these projects and their tokens operate on multiple networks and across different address systems, so be sure that your assets are on the same ETH-compatible network – otherwise, your assets might get lost. Be sure to use dedicated network bridges if you have to.
At pixel time, Aid For Ukraine has raised USD 71,8 million out of the USD 200 million goal.
If crypto is not a viable option, the government also accepts USD, EUR, GBP, AUD, and CAD donations to the National Bank of Ukraine.
Meta History: Museum of War is another initiative by Ukraine's Ministry of Digital Transformation. Here, you can purchase an increasing number of NFTs with actual war news pieces from official sources in chronological order since the invasion began. One of the aims of the project is to preserve the memory of the real events of this time.
Each piece costs ETH 0.15, and illustrations come from both Ukrainian and international artists. 100% of proceeds go directly to the official crypto accounts of the Ukrainian government and are used to support the army and civilians.
If you want to support the front-line defense of Ukraine, the country's Armed Forces, and the Ministry of Defence, the official donation page lists a number of options for donating fiat currencies, including bank transfers and several card transfer options. The page also lists crypto wallet addresses for donations supporting Ukraine's National Police, the National Guard, the State Border Guard Service, and the State Emergency Service of Ukraine.
The donations can be made in the following cryptoassets:
Bitcoin;
Ethereum (same address for ETH and BNB, but you can also send tokens, NFTs, and other compatible assets listed in option 1);
Tron (TRX and USDT).
So far, the Ukrainian Ministry of Defense has received over USD 170,000 in crypto donations.
The Ukrainian Ministry of Health is one among many institutions that has decided to raise extra funds via cryptoassets. On February 28, 2022, The Ministry has issued a statement in which it provided four crypto wallet addresses: Ethereum (ETH, USDT), Bitcoin (BTC), and Litecoin (LTC).
"All collected resources will be used to meet the demands of Ukrainian hospitals and institutions of emergency medical care which are the first to help the wounded and fight for the life and health of Ukrainians," said the statement.
Hospitallers is a volunteer organization of paramedics that was founded at the beginning of hostilities in Ukraine back in 2014 when Russia annexed Crimea. The organization helps the wounded on the battlefield, evacuates them to hospitals, assists the wounded in the rehabilitation process, and helps to dispatch the dead back to their home countries.
The slogan of Hospitallers is "For the sake of every life."
They accept donations in fiat currencies via bank transfers, cards, Western Union, MoneyGram, PayPal, and Revolut. It also accepts bitcoin and ethereum (ETH and other networks that support the same address) donations on the site which is available both in English and Ukrainian.
At pixel time, Hospitallers have received just over USD 5,000 in crypto.
Come Back Alive fund is the biggest non-profit organization providing support to the Armed Forces of Ukraine since 2014. It supports approximately 100 military units of the army through financing purely defense initiatives.
According to the organization's website, it has already provided around 1000 thermal images and over 250 UAVs, and 1,500 tablets with Armor software to stop enemy artillery. The organization also organizes military training for medical workers, artillerists, snipers, minesweepers, and defense analysts. Its mission is limited only to supplying assistance that helps to save lives, therefore, donated funds are not used for purchasing weapons.
Crypto enthusiasts can donate to the organization using bitcoin (BTC), ethereum (ETH, USDT, USDC, and other compatible coins), Tron (USDT, TRX, and others), and Solana (SOL). The organization has already raised more than USD 20 million via crypto donations.
The Kyiv Independent is Ukraine's English-language media outlet created by the former journalists of the Kyiv Post. It provides the latest coverage from the front lines while seeking editorial independence.
The media outlet has launched several successful fundraising campaigns via traditional fundraising platforms like Patreon and GoFundMe, and it also accepts crypto donations via Bitcoin and Ethereum networks. GoFundMe shows USD 1,965,848 raised so far.
Addresses of the outlet can be found here. The two addresses currently show a combined balance of USD 284,312.
Created by the local and international blockchain activists, Unchain fund seeks to quickly raise and distribute funds for humanitarian needs in Ukraine. The flow of donations seeks to support the flow of migrants, provide food, psychological support, quality communication, protective equipment, medicine, and direct aid for those in need in the war-torn country.
Unchain Foundation's proclaimed goal is to 'break the chain of war,' so none of the funds are directed towards purchasing weapons.
The fund accepts donations via the following networks:
Bitcoin (BTC);
BNB (BNB, USDT, USDC, BUSD, etc.);
Ethereum (ETH, USDT, USDC, etc.);
Terra (LUNA, UST);
Solana (SOL);
Moonbeam (GLMR)
Moonriver (MOVR)
Mind that every network wallet has a different address when donating funds to Unchain. The fund has raised more than USD 7.5 million in various coins and tokens.
UkraineDAO is a decentralized autonomous organization (DAO) launched by the famous Russian feminist punk protest group Pussy Riot and NFT collectives Trippy Labs and PleasrDAO. They say their aim is to help the Ukrainian civilians suffering from the war.
The DAO only accepts donations in ethereum (ETH). Aside from that, it is also organizing a sale of the Ukrainian flag NFT that sold for USD 6.4 million in crypto.
The DAO has raised nearly USD 9 million in ethereum and its tokens so far.
10. Other NFT projects and artists
Besides governmental and NGO fundraisers, there are numerous private organizations and artists that are seeking to raise funds and awareness about the situation in Ukraine.
For instance, Non-Fungible Conference will exhibit a dynamic and "living" NFT artwork to raise money for the displaced children of Ukraine. 38 artists have come together in just three weeks to produce 'Mariupol', a harrowing representation of the bombing of civilians in Ukraine's hardest-hit city, where over 5,000 people are estimated to have been killed already. It will take center stage in the middle of the conference in Lisbon, April 4-5, said an emailed announcement shared with Cryptonews.com.
Meanwhile, the metaverse project The Sandbox, in partnership with Ikonia, an NFT incubator, has just released "The Wave For Ukraine" in-game NFT asset, whose sale aims to raise USD 2 million for Ukrainian charities.
Last but not least, art lovers should check out this collection of NFT projects that are seeking to raise funds against the war in Ukraine.
Beware of scammers
However, scammers are also taking advantage of the war.
Nevertheless, the surge in attention and people's eagerness to donate to Ukraine has created numerous opportunities for scammers who organized dozens of crypto-donation campaigns alleging to send funds to humanitarian or military efforts — but overall they accounted for a small percentage of the total volume, researchers wrote.
In order to avoid scam fundraisers, donors should always send money to verified organizations instead of strangers, avoid unfamiliar organizations, and check the organization's track record, Cryptonews recently wrote.
____
Learn more:
– Ukraine Starts Its War-Themed NFT Sale as Russia Keeps Killing Innocent People
– Ukraine Launches Crypto Fundraising Site With FTX as Donations Slow Down

– Ukraine Deputy Minister Praises Crypto Efficiency; Donations Spent on Military Necessities
– Kraken to Distribute USD 10M to Ukrainian Clients, Total Donations 'Close to USD 100M'

– Ukraine Now Accepts Donations in 14 Cryptoassets
– How to Responsibly Donate to Ukrainian Causes

– War in Ukraine to Make Countries Rethink Currency Dependencies – BlackRock CEO
– The Ukraine War: How Russia's Aggression Affected Bitcoin & Crypto and What Might Happen Next
____
(Updated on April 5 at 10:56 UTC: corrected and updated the "The Wave for Ukraine" paragraph.)
---