Avalanche AVAX Guide: Price, Wallets, News and More
AVAX
Avalanche AVAX Guide: Price, Wallets, News and More
The crypto industry is quickly moving away from simple price speculation and e-payments to building whole ecosystems for a decentralized way of living and working. With smart contracts having a proven track record of reliability and ease of use, many are opting for a more transparent and secure business model on various platforms. Avalanche offers exactly that: an easy to use platform that facilitates the creation of custom blockchains and decentralized applications in a fast and safe manner.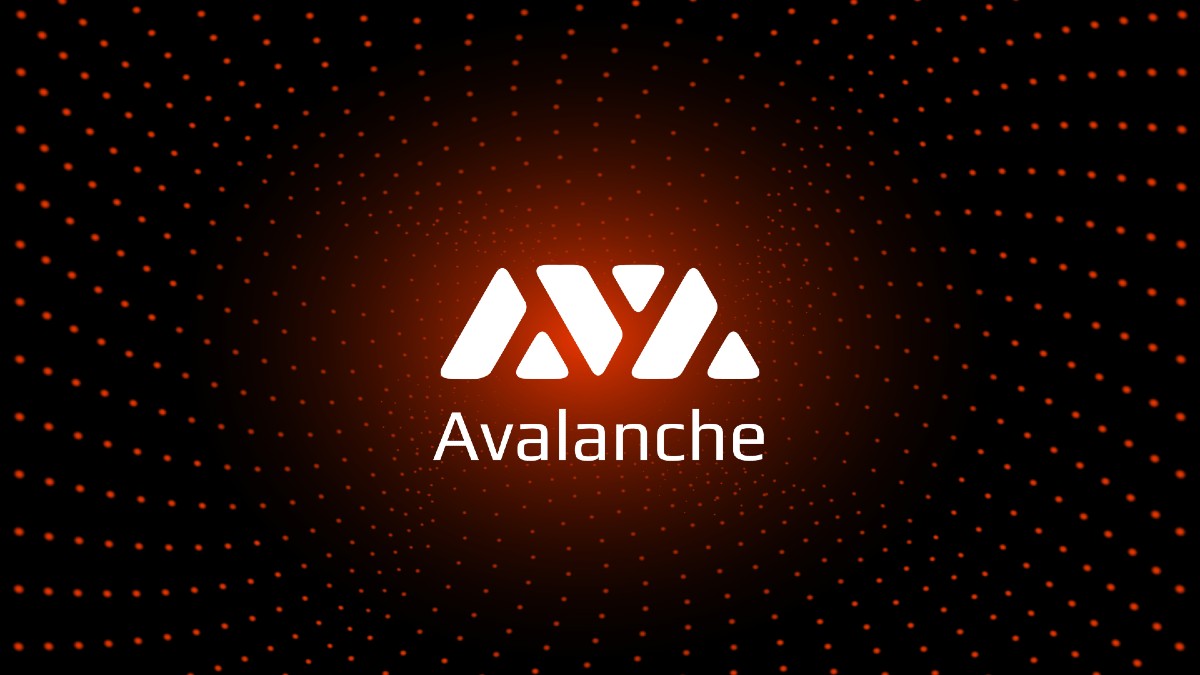 What is Avalanche (AVAX)?
Like so many other projects that are labelled the "potential Ethereum killer", Avalanche is also a blockchain platform that lets users create their own blockchains with their own ecosystems, but also decentralized applications (dapps) of all sorts. It calls itself "blazingly fast, low cost, and eco-friendly."
| Market Cap | Volume 24h | Circulating Supply | Maximum Supply |
| --- | --- | --- | --- |
| $4,086,594,858 | $37278067200 | 355072017.00000000 AVAX | 355072017.00000000 AVAX |
The Avalanche platform is made up of three separate blockchains. The first, called the Exchange Chain and shortened to X-Chain, lets people create and trade tokens, including AVAX. The Platform Chain (P-Chain) serves to coordinate transactions, but also to enable the creation of new blockchains. Finally, the Contract Chain (C-Chain) lets users create and trigger smart contracts. The three blockchains are interoperable, and this approach improves speed and scalability, all of which makes Avalanche a unique project in the space.
While the Exchange Chain uses the Avalanche consensus protocol, the other two chains use a modified version of it, called the Snowman. They are an adaptation of the Proof of Stake (PoS) consensus protocol. To learn more about the technical side of how Avalanche works, you can read their whitepapers here. They offer detailed documents on different aspects of the platform, including their consensus protocols, token dynamics, a stablecoin design classification framework, and a whitepaper on the way the platform itself works.
Read more: What is Proof-of-Stake?
The idea behind Avalanche was born in May 2018, when a file called "Snowflake to Avalanche: A Novel Metastable Consensus Protocol Family for Cryptocurrencies" was shared on IPFS by a pseudonymous group of enthusiasts going by the name "Team Rocket". The document outlined the fundamentals behind Avalanche, explaining how the family of consensus protocols works together to ensure security and trustlessness, while maintaining high throughput and scalability—something that has plagued the blockchain world ever since its inception.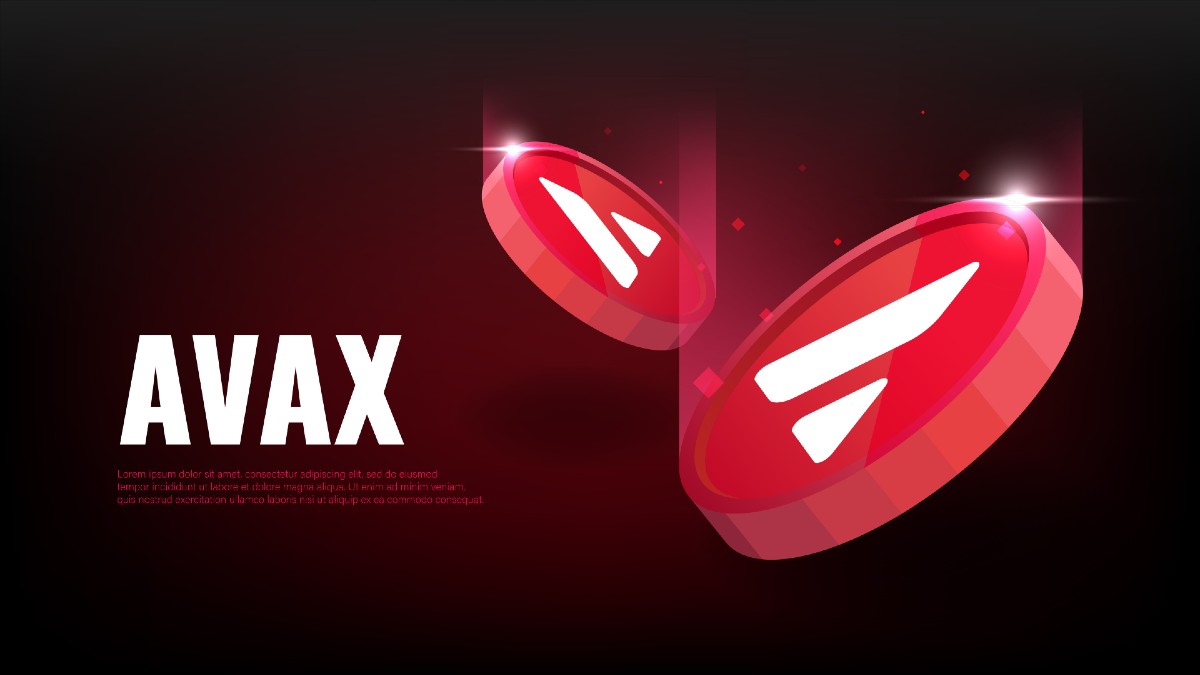 The development of Avalanche was later led by a dedicated team of researchers from Cornell University, with professor Emin Gün Sirer at the head. He was assisted by two doctorate students, Maofan "Ted" Yin and Kevin Sekniqi. After completing the required research, they founded a startup company to develop the blockchain network, which was meant to meet the demands of the increasingly complex financial industry. In March, 2020, the AVA codebase (Developer Accelerator Program or AVA DAP) for the Avalanche consensus protocol became open-source and available to the public.
The team raised funds for the project through an initial coin offering (ICO) that ended in July 2020, where they raised USD 42m. The mainnet launched in September 2020, along with the native AVAX token.
Learn more: Why Invest In An ICO?
AVAX Token and Staking
The AVAX token represents the backbone of the network. This utility token is used to stake and pay network fees, and as it is usable across all blockchains and subnets within the Avalanche ecosystem, it is a common usable asset for all of them. It has a capped supply of 720 million tokens. Like bitcoin (BTC), this creates scarcity, which means the token won't suffer from the continuous dilution through inflation. An additional deflationary effect is achieved through the burning of all AVAX tokens used for fees.
To be a validator on the network, you have to stake at least 2,000 AVAX. If you can't afford it, or do not want to be a validator for any reason but would like to stake your AVAX anyway, you can support another validator, which makes you a delegator. Validators can earn up to 11% Annual Percentage Yield (APY) and set a custom percentage fee of the reward they keep from delegators who back them.
If you're not sure how much you're willing to stake, regardless of whether you want to become a validator or delegator, the Avalanche website offers a handy calculator. Here, you can enter the amount you want to stake and see the APY, but also a daily and monthly percentage yield, as well as its value in US dollars—at least according to the current AVAX price.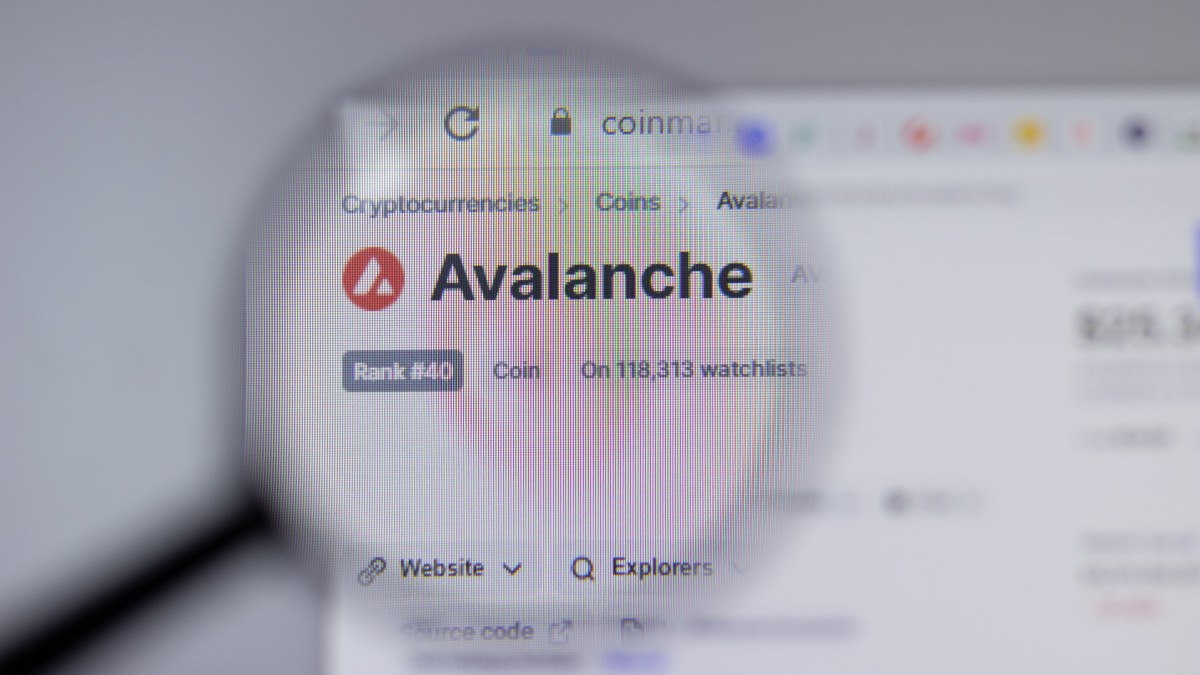 Additionally, tokens staked on the Avalanche network are never at risk of slashing. This practice, often used by Proof-of-Stake networks to punish validators who work against the health of the network, is simply not part of their modus operandi. Emin Gün Sirer stated that the decision to exclude slashing was controversial when it was first introduced, but that it is simply not required for security. On the other hand, slashing can hurt nodes that are not misbehaving, but are encountering bugs or other issues.
Finally, as Avalanche uses a type of Proof-of-Stake protocol, participating in the network does not require any special hardware, making it overall more accessible.
How to Stake AVAX for Validators
To become a validator, you will have to stake at least 2,000 AVAX for at least two weeks. However, keep in mind that you can't stake your funds for longer than a year at any given time. Once you decide to start validating, you will have to stake your funds and set parameters like when you're starting and when you're stopping, the address you will use to receive any rewards, and your delegation fee rate (2% minimum). None of these parameters can be changed once you issue the transaction to add a node as a validator, so be sure to double check everything.
For all the specifics on running a validator node, Avalanche has detailed guides in their developer documentation. In order to receive any rewards you're eligible for, you will have to stay online and responsive for at least 80% of the time you spend in that role. Once you're done validating, you will receive your stake back, as well as the aforementioned rewards, if applicable.
How to Stake AVAX for Delegators
Being a delegator is significantly more straightforward than being a validator. However, while it comes with fewer responsibilities, it also does not include the same rewards as the more complex position. The length of time you can stake your funds for to support another validator is the same as for validators (e.g., two weeks minimum, one year maximum), but it cannot get outside the bounds of your chosen validator's parameters. In other words, if your chosen validator is staking for half a year, you cannot choose to stake for longer than that.
The minimum amount you must stake as a delegator is 25 AVAX. Once you've set your parameters and issued the transaction, there is no way to change them. You will receive any rewards after the staking period of your validator has run out, but only in case your validator qualifies for the rewards as well. However, the validator that you delegate to keeps a portion of your reward—specified by the validator's delegation fee rate.
You can learn more about the steps required to participate in the Avalanche network in the developer documentation. Here, you can find tutorials for everything from running a node, to staking, to upgrading existing nodes. The site is also being regularly updated, which means any new issues or approaches will be documented and explained in an easy to understand manner within a short timeframe.
AVAX Wallets
Avalanche offers its own wallet, called simply the Avalanche Wallet, on its website. Here, users can simply access their existing wallet, or create a new one if they need it. However, this is far from the only option for storing AVAX and related assets. Users who have other coins may want to keep all their holdings in one place. Some of the other wallets that support AVAX include:
Ledger Nano X. You will still need an actual Avalanche Wallet, but it can be integrated with the Ledger Nano X hardware wallet for an extra level of security. In the Ledger Live, install the Avalanche App from the App Catalog and set it up by following the steps.
MetaMask. Yes, the Ethereum (ETH) browser extension wallet can also be configured to use it to receive and manage AVAX C and access DApps made on the Avalanche network. However, while the MetaMask extension is very handy and easy to use, setting it up does require some basic technical skills.
Coin98. This wallet can be used both as a browser extension and a mobile app, making it doubly useful to AVAX holders. The mobile version also has an integrated DApps browser for Avalanche.
Coinomi. While the desktop version of this wallet does not support AVAX yet, the mobile one does.
Still, unless you have a pressing reason not to use Avalanche's proprietary wallet for storing their tokens, it is still by far the best choice—plus, it is both safe and non-custodial, so there should be no security issues when using it.
Where to Buy AVAX
In order to store AVAX, you first need to have some. Luckily, many exchanges have already listed this project, so finding a trading pair you like should not be an issue. However, for those who are looking for the top exchanges listing it, we have compiled a list of five great options.

Of course, this list is far from exhaustive, but it offers a good starting point for anyone who needs it.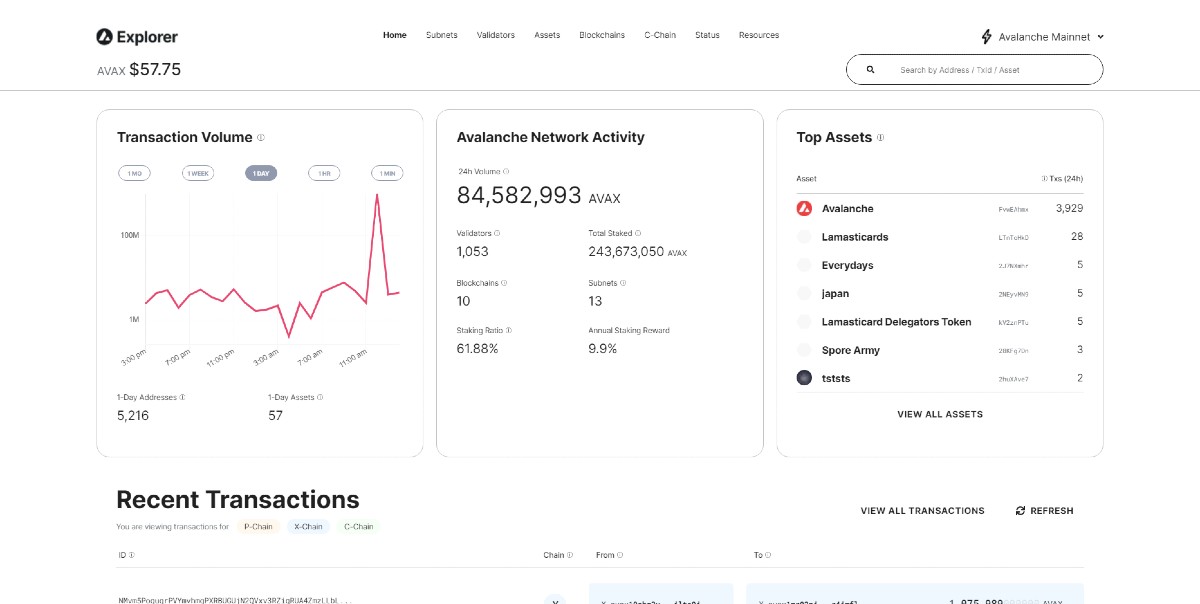 Avalanche Block Explorer
Another useful tool that most blockchains have is a block explorer. Knowing how to use it is a prerequisite for making the most of the network. On Avalanche, their block explorer is especially useful, as it offers insight into AVAX, but also all other blockchains and their tokens that were created on the platform. At the top, the explorer shows the transaction volume on the platform, the number of validators as well as the total amount currently staked, the number of active blockchains and subnets, and the staking ratio plus annual staking reward.
You can see all recent transactions on the landing page, but also search by address, transaction ID, or asset. Other tabs include subnets, validators, assets, blockchains, C Chain, Status (for the entire network), and resources, which will lead you to any documentation you may need. In other words, their explorer is the best place to start if you need any specific information about the Avalanche platform.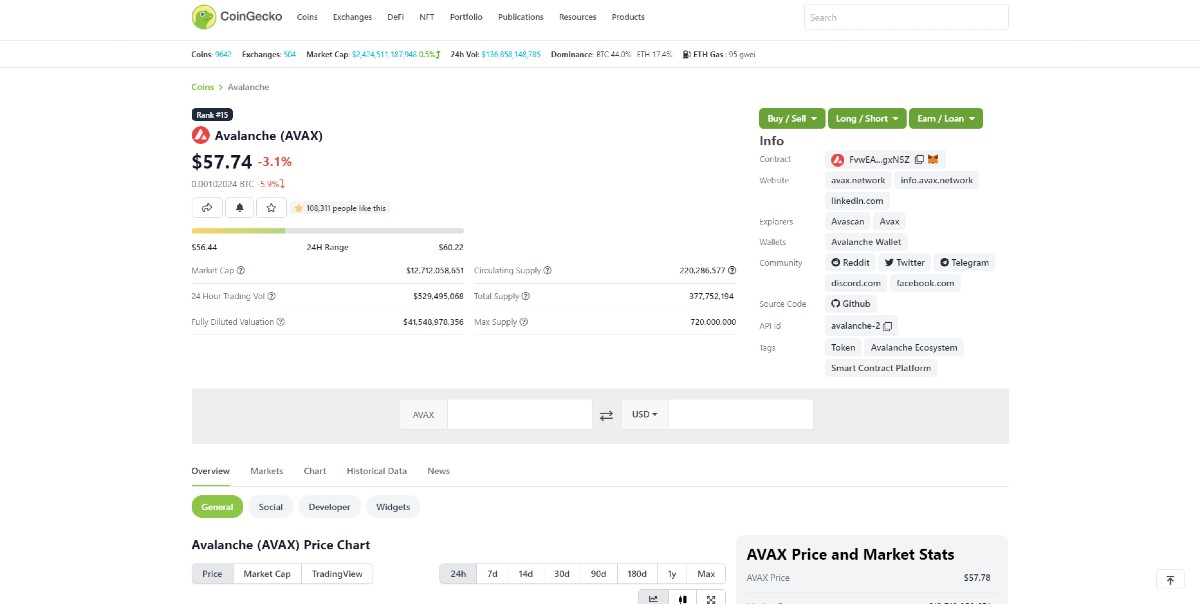 AVAX Price
At the time of writing (October 2021), the AVAX price was around USD 57, according to data aggregator CoinGecko. The asset reached its all time high on September 23rd 2021, when it soared to USD 79.31. The current total supply (both staked and circulating) is around 377 million AVAX, whereas the coin's hard cap is 720 million. On the other hand, only around 220 million are currently in circulation.